Another "quick takes" on items where there is too little to say to make a complete article, but is still important enough to comment on.
The focus this time: No salute.
First, a little pledge explanation:
Carrying on…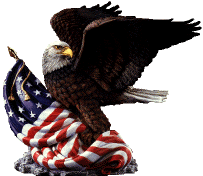 Unsurprisingly, the educational establishment in San Fransisco isn't fond of the Pledge of Allegiance.
"For the first time in memory, the San Francisco school board bypassed the Pledge of Allegiance at the beginning of its meeting Tuesday night, a purposeful omission by the board's new president.

"Stevon Cook, presiding over his first meeting, said he had been mulling over the idea of replacing the recitation of the pledge after he was elected to lead the board following the departure of former President Hydra Mendoza two weeks ago.

"He told only a few board members prior to Tuesday's meeting, and instead of asking people to stand and recite the pledge, he read a quote from poet Maya Angelou: 'When you learn, teach. When you get, give.'"

It's not just the educrats, though. Sometimes the parents are to blame.
" [P]rincipal Maggie Siena [sent by] … email a notice to parents March 3 informing them the school was changing its ways and will now comply with state law.

"'As per New York State Education Law 8NYCRR section 108.5, we will be offering an opportunity for students at Peck Slip to say the Pledge of Allegiance in class,' she wrote.

"'Children and adults may opt out of saying the Pledge,' Siena wrote, adding that 'children who know the Pledge and want to lead it will have the opportunity to do so over the loud speaker.;

"The note apparently offended some parents who argued the pledge is divisive in the age of Trump.

"'Both my grandfathers fought in World War II, and I love this country, but I don't feel like the pledge is the right way to express that, especially at a school with lots of international parents and students who have never even heard about the pledge,' said a parent of a third-grader who did not want to be identified.

"'I've never been comfortable with the 'under God' part – and as I looked into the history of the pledge, it does have anti-immigrant sentiment and we don't need any more of that.'

"Some parents at other Lower Manhattan schools that don't recite the pledge seemed to agree.

"'Our schools are very international, and I do not think that now, in light of Trump, if this was a decision that was forced upon us, and not something we would have decided as a school, it would be concerning,' Shannon Burkett, parent at P.S. 150, told DNAinfo."

And, of course, colleges are getting in on this:
"The Santa Barbara City College Board of Trustees President says the Pledge of Allegiance to the American flag is 'steeped in expressions of nativism and white nationalism.'

"In emails obtained exclusively by Campus Reform, the president of the SBCC Board of Trustees, Robert Miller, stated that he decided to 'discontinue use of the Pledge of Allegiance' at board meetings because of its history."
Not everyone was pleased by this:
California teacher recites pledge of allegiance in protest to it being banned from her school.The school said they banned it because of its ties to white nationalism.

God bless this brave lady. She lives in the land of looney but still loves this country.https://t.co/FfJ9aLsTsR pic.twitter.com/tLpCPPPjrS

— Andrew (@smalltownandrew) January 30, 2019
However, there was a temporary reversal of this move:
"Santa Barbara City College has reinstated the Pledge of Allegiance at its Board of Trustees meetings. The reversal is 'effective immediately,' but it does not appear to be permanent."
TTFN.