At this point it is a joke to remind people that Euthanasia is not about the terminally ill suffering in pain dying in "dignity", but all about killing off anyone and everyone they can.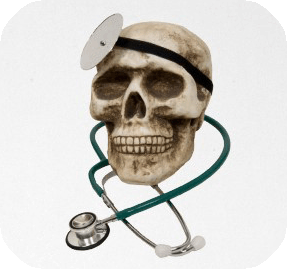 A bill proposed in New Mexico our allow non-Doctors to kill off anyone and everyone provided that the killer was:
"'Health care provider' means any of the following individuals authorized pursuant to the New Mexico Drug, Device and Cosmetic Act to prescribe a medication to be used in medical aid in dying:
(1) a physician licensed pursuant to the Medical Practice Act;
(2) an osteopathic physician licensed pursuant to the Osteopathic Medicine Act;
(3) a nurse licensed in advanced practice pursuant to the Nursing Practice Act; or
(4) a physician assistant licensed pursuant to .211127.5 the Physician Assistant Act or the Osteopathic Medicine Act;"
While one might trust a nurse or a physician's assistant with much, trusting them with whether or not to kill you is something beyond what any reasonable sane person would allow.
Further, "Lethal prescribers will be required to lie on the death certificate that the cause of death was the underlying condition–when in reality, it is quite possible that the condition would never have actually caused the patient's death."
And if any medical professional wasn't comfortable with this…
"Dissenting health care providers would have to discuss the availability of assisted suicide to every patient whose death is 'foreseeable,' even if years in the future (remember the radical definition of terminal illness)".
Oh, this could be triggered not by a trusted physician but by some internet hack…
"The consulting physician (second opinion) never has to actually meet the patient! The witnesses need only affirm that the consult examined the patient by 'telemedicine'"
This is the future of socialized healthcare: DIE!
The New Mexico bill as introduced:
HB0090 by on Scribd