News of the Week for Dec. 2nd, 2018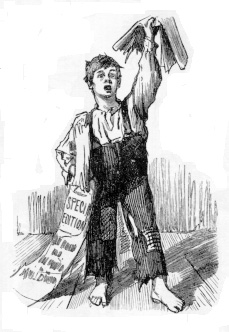 Election 2018
Red Alert: A Blue Wave in Orange County
Time to worry when the heart of Reagan conservatism turns blue.
Trump v. Love
Mia Love, an African-American woman, represents Utah's fourth district in the U.S. House of Representatives. Having very narrowly lost her re-election bid, she will leave Congress at the end of the year.
Mia Love slams Trump, Republican approach to minorities in concession speech
A Mia Love primary challenge to Trump would be waaaaaaaaay more interesting than a John Kasich primary challenge.
Cindy Hyde-Smith holds Senate seat for GOP in Mississippi
Tonight, Cindy Hyde-Smith easily defeated Mike Espy, a member of President Obama's cabinet, in a run-off election in Mississippi. The margin of victory looks to be about 8 points.
North Carolina delays certifying tight House race, will hold hearing on possible voter fraud
It's the worst fears of conservatives realized. A close election, ballots disappearing, disturbing allegations of organized dirty tricks to affect the final totals. Righties have been warning about this for years, with liberals scoffing all the while about voter-fraud paranoia. We were right.
Control of Alaska's state legislature may come down to a coin toss
In the final days of the midterms, I really thought that all of the drama in Alaska was going to center on the bizarre twists in the governor's race. (The Republican won, by the way.) But the real confusion and angst turned out to revolve around one seat in the state House representing District 1. In that race, as of last Monday, Republican Mark LeBon was tied with Democrat Kathryn Dodge at 2,661 votes each. Yesterday a decision had to be reached about a "mystery ballot" which someone had found on a table at one of the voting precincts. The ballot appeared to be filled out for Dodge, but had apparently never been run through the machine. How do we keep having races come down to ballots that somebody "finds" at the last minute?
Gun Rights
How gun-free zones invite mass shootings
"This doesn't happen anywhere else on the planet," said California=s Gov.-elect Gavin Newsom. "We stand alone in the world in the number of mass shootings," echoed U.S. Rep. Carolyn Maloney, D-N.Y. These were typical comments after an alleged shooter murdered 12 people in Borderline Bar & Grill in Thousand Oaks, Calif.
Gun Control Revived with Colorado Democrats' Win; Gun Advocates Warn "There's No Sugar-Coating It"
The mass murder of a dozen people at California's Borderline Bar and Grill, along with a blue wave of Democrats in Denver, has given life to gun-control legislation in Colorado.
Sunny Italy, New Found Gun Freedoms
Just when we thought weeniefied, pusillanimous descendants of Celts, Vandals, Saxons, Vikings, Normans, Huns, Gauls, Goths, et al in Western Europe had voluntarily submitted to mandatory castration, a ray of sunshine breaks through in, of all places, sunny Italy.
The Second Amendment Has Always Been An Individual Right
John Paul Stevens is still wrong about District of Columbia v. Heller.
Hide the Decline
Environment &
"Green Energy"
Exposed: A Key Element of the Wind Energy Fraud
In Wisconsin, a wind turbine farm is being decommissioned and disassembled after only 20 years of operation.
Fracking has largely managed to hamstring OPEC
If you were doing any traveling over Thanksgiving you may have noticed that it cost less to fill up your tank. And not a little bit less either. Gas prices have dropped as much as thirty cents per gallon or more in many parts of the country just in the past few weeks. But what you're seeing is only one piece of a much larger puzzle. The price of oil reaching our refineries has been tanking, which is great news for you, but not so great for the oil and gas industry.
SCOTUS returns land rights seized to protect nonexistent frog
Enough doom and gloom for a while. Time for a story with a happy ending to cheer everyone up. This tale begins back in 2012 and centers on the family of Edward Poitevent, who have owned land in Louisiana since the end of the Civil War. Following the depression, the family began leasing a large part of their undeveloped land for lumber operations to keep themselves afloat. The lease was most recently picked up by Weyerhaeuser Company in the 90s.
Democrats Will Use US Climate Report Against Trump In Court
President Donald Trump can expect Democrats to use the latest National Climate Assessment in lawsuits against his administration's "energy dominance" agenda.
Obamacare
Government in Healthcare
Belgian prosecutors wonder: Euthanasia advocate or murderer?
Few nations have embraced euthanasia as enthusiastically and as broadly as Belgium. Not only have they legalized it for those suffering from terminal illness, but also for children and those who suffer depression and other mental illnesses. Now, however, Belgian prosecutors have charged three doctors with poisoning a 38-year-old woman who wanted to be euthanized for having Asperger's syndrome – a mild form of autism.
Autism & Death: Euthenasia in the spotlight
What with the measles news out of North Carolina (and Israel), vaccines and the folks on the anti-vaxx bandwagon are at one another (again). We tend to side with the folks who think protecting our children (and hence our communities) seems like a no-brainer, but the anti-vaxx folks contend that the medicine leads directly (and inexorably) to autism.
War & Terror
Tension escalates after Russia seizes Ukraine naval ships
Russia has fired on and seized three Ukrainian naval vessels off the Crimean Peninsula in a major escalation of tensions between the two countries.
Navy May Have to Choose Between New Ballistic Missile Subs or 355 Ship Fleet
The Navy could be forced to make hard choices sooner rather than later when it comes to finding the money to replace its aging ballistic missile submarines or reach its goal of having a fleet of 355 warships, a panel of security and budgetary experts said this week.
Trade tensions with the United States blow hole in budget for China's newest aircraft carrier
Cuts and rising fighter jet development costs have slowed progress on the Type 002, military insiders say
Information Warfare: Expensive, Disruptive And Embarrassing
November 22, 2018: In October 2018 the United States indicted nine Chinese citizens for Internet-based espionage that took place between 2010 and 2015 as part of an effort to steal technical data on high-performance jet engines. The indictment detailed how China had established a large Internet hacking operation in Jiangsu Province where the local MSS (Ministry of State Security) provided cover for the organization that became known in Internet security circles as the JSSD (Jiangsu branch of the MSS). Worldwide Internet security operations (government and commercial) noted that an unusually large number of hacking efforts could be traced back to a few locations in Jiangsu Province.
Dystopia now
Andy Ngo refers to the cable series Portlandia in the conclusion of his chilling Spectator USA column "What's the matter with Portland?" He writes: "The city has gained a comic reputation as a bastion of wokeness due to the comedy sketch show Portlandia. That's way off the mark. Real life Portland is much, much worse, and it's no joke." His column is published at the Spectator USA together with the related video below (which is also posted here on his YouTube channel).
A Sino-Russian 'Greater Asia' From Shanghai to Lisbon
President Trump won't meet Russian strongman Vladimir Putin at the Buenos Aires Group of 20 summit, but he will meet (and probably announce some kind of trade deal) with Chinese President Xi Jinping, Putin's senior partner. Russia envisions a "Greater Asia" led by Russia and China, stretching from Shanghai to Lisbon, absorbing a Europe that is "not viable on its own." We learn this from Putin's top foreign policy adviser Sergei Karaganov, who spelled it all out today in Germany's center-right daily Die Welt. The interview is in German and sits behind a paywall, but a few extracts below in English make the concept clear.
Japan preparing to put US-designed stealth jets on an 'aircraft carrier'
Japan is preparing an order for roughly 100 US-designed F-35 stealth fighter jets in a deal that could potentially upend the balance of power in Asia, according to sources familiar with the process.
National
Kamala Harris might lose Judiciary Committee seat
Democrat losses in the 2018 election have placed Sen. Kamala Harris' spot on the Senate Judiciary Committee in jeopardy. Absent some sort of fix, the Democrats will lose one slot on the Committee, and Harris, as the least senior Dem, will be the one to go. ("Spartacus" is next in line, but his slot is safe).
Duke Univ produces 'himpathy,' 'himpunity' podcast
Duke professor and audio program director John Biewen and author and radio journalist Celeste Headlee host a podcast discussing misogyny and patriarchy.
TRAPPIST-1 Planet May Be Wet and Life-Friendly
One of seven planets orbiting a small star, TRAPPIST-1, may be capable of supporting life as we know it on Earth, new climate models suggest.
Twitter Bans Trans-Critical Feminist
It has come to public attention that Twitter changed its rules to ban "deadnaming and misgendering transgender individuals." For those unaware of this ideological lingo, "deadnaming" means using a person's "birth name" while "misgendering" is using a pronoun which contradicts a person's perceived gender identity.
Google pulls gender pronouns from Gmail Smart Compose to reduce bias
It doesn't want its AI to make bad assumptions.
House GOP and Puerto Rico governor agree on statehood vote
The Republican leaders of the House Natural Resources Committee on Tuesday called on Puerto Rico to hold a new vote on statehood.
The Third Circuit is poised to "flip"
When President Trump took office, only four federal courts of appeals – the Fifth, Sixth, Seventh, and Eighth – contained a majority of Republican appointees. However, President Trump, assisted by Sen. Grassley and his fellow Republican Senators, has done an outstanding job of filling vacancies on these courts with conservative jurists. One sensed that it was only a matter of time until at least one appeal courts with a majority of Democrat appointees flipped.
Lord of the Rings Slammed for Perpetuating Racism through Depiction of Orcs
Apparently, J.R.R. Tolkien's beloved fantasy series could have "dire consequences . . . for society."
Mysterious, paralyzing disease has now spread to 31 states and Canada
After 4 years worth of AFM cases impacting young children, the CDC is now putting together a task force targeting AFM.
Illegal Alien MS-13 Suspect Pleads Guilty to Raping and Murdering Teenage Girl
The headline from the local CBS-TV affiliate: Man pleads guilty to murder, abduction and rape of Muslim teen during Ramadan
UN Officials: Caravan Rhetoric Violating 'Right to Mental Health' of Migrants and 'General Public'
A group of United Nations officials advised the United States that rhetoric surrounding the migrant caravan "has detrimental effects on the right to mental health not only of migrants" and also on "the general public."
'Fearless Girl' Statue Moved. 'Charging Bull' Still Standing.
The bull won.
Students at Williams College Demand Freedom from Speech
Students at Williams College in Massachusetts are angry. According to a petition (PDF) signed by hundreds of students, the faculty is urging the college to enact "reckless and dangerous policies" that will "imperil marginalized students," and amount to "discursive violence."
Trump threatens to declassify "devastating" docs about Democrats
In a wide-ranging, exclusive interview with The Post, President Trump said Wednesday that if House Democrats launched probes into his administration – which he called "presidential harassment" – they'd pay a heavy price.
OSU adds 'Food and Culture in Social Justice' certificate and grad minor
Oregon State University's "Food in Culture and Social Justice" program will have students "critically evaluate the role of food in the construction of identity."
Cornell oceanography class turns student into vegan, climate activist
A Cornell senior who took an introductory oceanography course last year credits the class and its professor for transforming him into a vegan … and climate activist.
How a future Trump Cabinet member gave a serial sex abuser the deal of a lifetime
A decade before #MeToo, a multimillionaire sex offender from Florida got the ultimate break.
Students Believe Conservatives Are "Evil," "Inhuman," UW Study Finds
Many left-leaning students at the University of Washington-Seattle harbor feelings that Republicans and conservatives are "evil," "inhuman," or "not even a person," according to a new study led by a team of UW psychology professors.
UMass Boston art gallery puts progressive themes on pedestal
Two years ago, the University of Massachusetts Boston opened an art gallery aimed at promoting "plurality" and "interdisciplinary practices."
Google Is Developing Dossiers on Students Using Their Classroom Products, Disclosures Show
Last week when I wrote about Google's plans for spying in our homes, many commented how simple it would be to avoid the company's peering eyes by just not buying Google products. But that's not possible for millions of students in K-12 who are required to use Google products in their classrooms. And based on recent disclosures, Google is using their position to develop dossiers on students.
Turns Out Mitochondria Don't Work Like We Thought They Did
They may be the powerhouse of the cell, but mitochondria may not be the powerhouse of genetic ancestry that scientists believed.
Former President George H.W. Bush has died at 94
George Herbert Walker Bush, the 41st President of the United States of America died on November 30, 2018.
NetRoots Hosts Panels on 'White Supremacy' in the Progressive Movement
On Saturday, the NetRoots Nation conference hosted a panel on "white supremacy" in the progressive movement. From reports on Twitter, it seemed more focused on letting people of color on stage in Democratic activism rather than a deep discussion about the Progressive movement's racist history – or the targeting of black women for abortion.
Economy & Taxes
GM to cut nearly 15,000 jobs
Workers in Michigan and Ohio will find a rude surprise in their Christmas stockings, according to NBC. General Motors plans to cut as many as 14,700 jobs, both plant workers and executives, by the end of the year. The restructuring could result in as many as five plant closures – four in the US.
Pence's Trip to the Indo-Pacific Was a Win for Diplomacy, but Not Trade
Vice President Mike Pence this month completed his third trip to the Indo-Pacific. Following on his historic speech on China policy in Washington in early October, hopefully the feedback from his visit to Japan, Singapore, Australia, and Papua New Guinea will prompt adjustments in the approach to that policy.
General Motors, the President, and the Trade War
GM announced that it will soon close five plants: four in the U.S. and one in Canada. There are many reasons behind the move, including lower sales of some of GM's models and the additional cost of $1 billion imposed by the metal tariffs.
International
Incoming Mexico gov't: No deal to host US asylum-seekers
Mexico's incoming government denied a report Saturday that it plans to allow asylum-seekers to wait in the country while their claims move through U.S. immigration courts, one of several options the Trump administration has been pursuing in negotiations for months.
Chinese scientists are creating CRISPR babies
A daring effort is under way to create the first children whose DNA has been tailored using gene editing.
Taiwanese voters rebuke Constitutional Court, reject same-sex marriage
Voters in Taiwan passed a referendum asking that marriage be restricted to one man and one woman, a setback to LGBT couples hoping their island will be the first place in Asia to let same-sex couples share child custody and insurance benefits.
China's Tactic to Catch a Fugitive Official: Hold His Two American Children
When Victor and Cynthia Liu landed with their mother on a tropical Chinese island in June to visit an ailing grandfather, they thought they would soon be on a plane back to their East Coast lives – he to start his sophomore year at Georgetown University, and she to work at the consulting firm McKinsey & Company in New York.
UK college groups go "inclusive" – use "womxn" in place of "women"
In the name of – you guessed it – not offending anyone, university groups in the United Kingdom are switching from the seemingly "non-inclusive" word "woman" to the more, er, comprehensive "womxn."
'They are supposed to protect children from rapists, not give them contact': Sex gang victims blast council which tried to give Rotherham rapist access to the son born after he got girl pregnant when she was just 15
Rotherham Council tried to help convict get access to son fathered through rape
One in four Ontario postsecondary students lacks basic literacy, numeracy skills, studies say
About a quarter of graduating students in Ontario's postsecondary programs lack adequate literacy and numeracy skills, according to new research from the government agency that monitors the system.
Court cites 'cultural norms' in acquitting Muslim rapist
A Muslim refugee from Bangladesh was acquitted of the rape of a high school girl – with a French court excusing the sexual attack due to the young man's "different cultural norms."
Strange waves rippled around the world, and nobody knows why
Instruments picked up the seismic waves more than 10,000 miles away—but bizarrely, nobody felt them.
Tracking China's Muslim Gulag
A United Nations panel has accused China of turning its far-flung western region of Xinjiang "into something that resembled a massive internment camp shrouded in secrecy, a 'no rights zone'." It estimates that there could be as many as one million Muslims who have been detained there.
China Assigns Fake Relatives To Infiltrate Uighur Muslim Families As Spies
The Chinese government assigned agents to Uighur families as relatives in a "Pair Up and Become Family" program in order to spy on Uighur individuals.
Opinion
When Did NASA Go to Pot?
If you study the history of NASA's Apollo program in the 1960s, one thing you come to realize is that the tight timetable to reach the moon by the end of the decade meant that NASA didn't have time to ossify into a bureaucracy, and they did things (i.e., took risks) in those days that would never be permitted today.
Because I Say So
More and more people regard human identity as infinitely flexible—and woe to those who disagree.
Republicans Won Nearly Half Of Florida Hispanics In 2018, But Trouble Looms For 2020
In defiance of most polls and conventional wisdom inside the Beltway, the GOP saw an 18-point net gain among this constituency in the Sunshine State compared to 2016.
No, the Use of Tear Gas is Not a War Crime
The Left has reacted in outrage over the incident at the border yesterday—not at the migrants storming the border, of course, but at the U.S. response. There really is no border enforcement that they will support—not deporting illegal immigrants who have been here for years, not turning around and sending home illegal immigrants who just showed up, not even border agents defending themselves from a rock-throwing mob.
To Win Reelection, Trump Must Expand His Coalition
It's one-term presidents who act as though their opponents don't matter.
ACLU's Opposition To Title IX Reform Betrays Their Claims To Defend Civil Rights
The ACLU's denouncement of the new Title IX rules is a disappointing chapter in the history of a once-great defender of civil liberties for all.
Progressives are engaged in a "de-civilizing process" that will end badly
Everything Progressives do is part of a de-civilizing process that will plunge us back into the cruelty and murder that make up humankind's natural state.
Mia Love Rightly Clapped Back at Trump, but That's not What Made Her Speech so Exceptionally Great
On Monday, Rep. Mia Love (R-Utah) conceded to Democrat Ben McAdams in the race for her House seat. Though Election Day was 20 days ago, the counting of provisional ballots took the final outcome in her district all the way through last week, and on Monday she offered her remarks.
Neomi Rao Was Right About Dwarf Tossing, Dignity, and Consent. She Deserves To Be a Federal Judge.
A defense of Brett Kavanaugh's nominated replacement on the D.C. Circuit.
We Should Find and Support the Next Pinochets. Not Really, But Sort Of.
The United States needs to get its hands dirty in Central and South America to find solutions to stop the caravans.
Take the Policy, Pay the Price
What do people think laws are? And what do they think government is? Watching the reactions to the recent tear-gas deployment at the border, I can't say I'm convinced that our society knows the answer.
A Kind Word for the Smoke-Filled Room
There is much that is true and intelligent in this Washington Post column by Frances McCall Rosenbluth and Ian Shapiro, in which they argue that much of the current "polarization" (I am not sure that is the exact word) of American politics is a result of political parties that are too weak rather than too strong. Strong political parties have a moderating effect on politics, weeding out the most radical candidates and tamping down the most radical enthusiasms. The absence of strong political parties empowers demagoguery and radicalism, because it is relatively easy for fanatical factions to overwhelm the primary-election process, which tends to have relatively low turnout. Rosenbluth and Shapiro deserve credit for taking on more or less straightforwardly the unpopular position that much of what ails our current politics is that they are excessively democratic in character, lacking the moderating influence of the universally hated elites.
How Transgender Authoritarianism Hurts People Who Are Mentally Ill
To accept transgender people at face value is to deny those who want to be treated for mental illness.
Those Hoax Papers Tell Us A Lot about Declining Academic Standards
Back in 1996, Professor Alan Sokol pulled off a dazzling stunt in getting an academic journal to publish a paper he'd written that was pure baloney. (He argued that gravity was merely a "social construct" but by using trendy academic jargon, the editors fell for it.) His point was that some journals will publish anything so long as it sounds right to leftist ears.
The Horrible Terrible No Good Carlson/Shapiro Debate
Tucker Carlson squares off against Ben Shapiro about economics, freedom and the destructive side of capitalism. The level of ignorance was shocking, the debate reached levels of sophistry and manipulation that shouldn't even be possible, and Tucker Carlson needs to start shipping physical copies of his show to help truckers!
Do social psychologists have an ideological aversion to evolutionary psychology?
A new survey of beliefs held by social psychologists (335 mostly US-based members of the Society of Experimental Social Psychology) has confirmed previous reports that the field is overwhelmingly populated by researchers of a left-wing, liberal bent. What's more, David Buss and William von Hippel – the evolutionary psychologists who conducted and analysed the survey – say their findings, published open-access in Archives of Scientific Psychology, suggest that some social psychologists may be opposed, for ideological reasons, to insights rooted in evolutionary psychology.
Paul Ryan Is Right: California's Election Laws Are Vulnerable To Fraud
Watching every single contested congressional race flip from Republican to Democrat days after the election is, as Paul Ryan put it, weird. Here are six reasons California's election laws are deeply flawed.
The New Evolution Deniers
Evolutionary biology has always been controversial. Not controversial among biologists, but controversial among the general public. This is largely because Darwin's theory directly contradicted the supernatural accounts of human origins rooted in religious tradition and replaced them with fully natural ones. The philosopher Daniel Dennett has described evolution as a sort of "universal acid" that "eats through just about every traditional concept, and leaves in its wake a revolutionized world-view, with most of the old landmarks still recognizable, but transformed in fundamental ways." Fearing this corrosive idea, opposition in the US to evolution mainly came from Right-wing evangelical Christians who believed God created life in its present form, as described in Genesis.
Why China Is The Enemy America Needs
Since the Cold War, Americans have struggled to morally compare themselves to another superpower. That has to change.
NY Times' Socialist Sex Fetish meets the reality of the Real Housewives of the USSR
Stop with the "women had better sex under communism" nonsense