News of the Week for Nov. 18th, 2018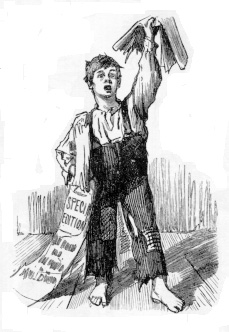 Election 2018
Last week's election, a second look
On Election Night, I wrote that the so-called Blue Wave many on the left were expecting had turned into a fizzle. This was a reasonable assessment when I wrote it. Republicans had won Senate seats in Indiana and Missouri, two toss-up races, along with the expected victory in North Dakota. In Florida, where the Democrat was slightly favored to win, the Republican was winning. (No votes had yet been counted out west).
"Emergency Voting" Centers Opened by Dem Recorder Raise Questions
Republicans argue Maricopa merely created illegal extension of early voting
D'Souza Suggests "Detoxified" Post-Election Rhetoric from Trump, GOP
Filmmaker and commentator Dinesh D'Souza told PJM that President Trump and the Republican Party should consider using "detoxified" rhetoric on key issues, suggesting that Trump deliver a speech about the contributions legal immigrants have made to the U.S. to make it "really clear" that he supports them.
5 Reasons Why Sinema Won Arizona
Outsiders think of Arizona as one of the reddest states. From Barry Goldwater to anti-immigration hawks like Sheriff Joe Arpaio, our most famous politicians tend to be Republicans. But traditionally, Arizona is rather purple and regularly features tight statewide elections.
Just peachy: Federal judge orders Georgia to postpone election certification
Brian Kemp may need to keep the champagne on ice for a couple of more days – and maybe keep some extra ice around for headaches. Late last night, a federal judge intervened in the process for certifying the state's midterm election results in the midst of a fight over provisional ballots. Instead of certifying the results tomorrow as planned, the state will have to wait until at least Friday
One Week Later: The Midterms Don't Look So Good For the GOP
Making the click-through worthwhile: the latest on the Florida recount shenanigans, including one county just deciding to improvise the rules in violation of state law; why the outlook for Donald Trump and the Republicans looks darker today than it did a week ago; and the Kansas City local government cracks down on the urban menace of . . . free food for the homeless.
No the Democrats Did Not Steal Arizona From McSally
Instead of playing the victim, learn an actual lesson from Martha McSally's loss. No election is without problems, but there is rarely sufficient problems to throw an election. The people who are looking at AZ and see fraud because Governor Ducey won and Representative McSally lost are missing the forest for the shadows of trees.
Revisiting my midterm predictions
My 2016 predictions were … not the best. The 2018 predictions were better.
They Don't Like Him That Much
When asked at his November 7 press conference at the White House what lesson he took from the midterm elections, Donald Trump responded, "I think that people like me." That wasn't much of a lesson, nor was it the most obvious assessment of how the voters had spoken. Yes, Trump's Republicans gained seats in the Senate and held on in several competitive governor's races. But the swing of around 30 Republican-held seats to the Democrats didn't just change control of the House of Representatives—it also suggested that a bloc of voters Trump will need to win reelection actually don't like him very much.
Republicans' Arizona debacle
Even Martha McSally's viral video of her gracious concession could not take the sting out of the stunning nature of her defeat in Arizona. For the first time in 30 years, Democrats have won a Senate seat in the state. For Republicans, Kyrsten Sinema's narrow but undeniable victory over McSally has become one of the largest red flags to emerge from the midterms.
Florida Recount: Palm Beach County Machines Overheat, Cause Mismatch Results
"The malfunctions resulted in the loss of more than a day's work."
"Vote Early, Vote Often": Did "The Chicago Way" Move North to Wisconsin?
Once upon a time, well within living memory, Wisconsin had a reputation for "squeaky-clean government." Alas, no more.
Federal Judge Rebuked Broward Supervisor for Hiding 'Mystery' Voter Roll Manual
By now we all know the sordid history of Brenda Snipes' tenure as the Broward County supervisor of elections. Snipes, who was appointed to the position in 2003 by then-Gov. Jeb Bush, is currently embroiled in controversy for, among other things, refusing to follow the laws requiring public access to information about last week's election and mixing provisional ballots that had been rejected in with good ballots.
Hyde-Smith's 'public hanging' joke shakes up Mississippi runoff
A backlash against Sen. Cindy Hyde-Smith's (R) "public hanging" joke is shaking up the Senate runoff race in Mississippi, prompting Republican concerns about their chances of retaining the deep-red seat.
Maine's Bruce Poliquin Loses in Ranked-Choice Voting
Democrat Jared Golden claimed lead after third-party candidate eliminated
The Conventional, Persistent Misunderstanding of the Gender Gap
After pretty much any election Republicans have lost over the last generation – and sometimes even after elections they have won – we hear that the party has to address its huge problem with women. Senator Lindsey Graham at least narrowed down the demographic challenge, albeit with some rhetorical infelicity: "We've got to address the suburban-woman problem, because it's real."
The GOP's Orange County Problem
Republicans need to win back the suburbs to prevent a 2020 disaster.
Orange County Is Reagan Country No More
The midterm elections contain a wealth of bad news for Republicans. Who is voting Republican and who isn't? Perhaps more importantly, the question should be who used to vote Republican?
Trump and the Decline of the Suburban Republican
Jane Coaston suggests that "never Trump Republicans" swung the election to the Democrats, contrary to the claims of many people on the anti-Trump left and pro-Trump right that they are a tiny group without any sway over voters. Her article is a useful corrective to those claims. It is certainly true that there are a significant number of voters who oppose tax increases, dislike the idea of single-payer health care, have usually voted for Republicans, etc., but have serious objections to the president. It's not just a subset of pundits who meet that description.
New Jersey Republicans Nearly Entirely Shut Out Of Congressional Delegation
Election Day 2018 saw Republican representation in the New Jersey Congressional Delegation nearly entirely decimated.
How can Love survive?
In his press conference following the midterm elections last week, President Trump unloaded on Utah Fourth District Rep. Mia Love. Trump scolded or mocked her, saying that that Love "gave me no love." He added: "And she lost. Too bad. Sorry about that Mia."
Gun Rights
Dem Rep. Eric Swalwell: If we confiscate your guns and you fight back, we will nuke you
I know he's running for president in a verrrrrrrrrrrry crowded field and has to strain to get noticed. But between this and shrugging off death threats aimed at Susan Collins, it seems like there … must be a better way.
Hide the Decline
Environment &
"Green Energy"
Climate contrarian uncovers scientific error, upends major ocean warming study
Researchers with UC San Diego's Scripps Institution of Oceanography and Princeton University recently walked back scientific findings published last month that showed oceans have been heating up dramatically faster than previously thought as a result of climate change.
How Misguided Environmentalism Is To Blame For California's Wildfires
The saddest part about these fires in California is that they are self inflicted. Californians should not allow such mismanagement to continue.
Obamacare
Government in Healthcare
The False Promise of "Medicare for All"
Cost is only part of the problem. Single-payer systems create long waits and delays on new drugs.
Canadian Hospital Waiting Room Promotes Euthanasia
How in the tank for euthanasia has the Canadian medical establishment become?
Studies Indicate Obamacare's Medicaid Expansion Bought Democrats Votes
Giving people government health subsidies increases their voting registration, turnout, and likelihood of voting Democrat, says a New York Times article about three recent studies plus midterm results.
UN panel: Abortion and assisted suicide are human rights, you know
Well, give the panel some credit; at least they've dispensed with their obsession with Israel, at least temporarily. The bad news is they've begun focusing on death as a human right. The UNHRC wants to include abortion and assisted suicide in its covenant, demanding that all signatories guarantee access to both
War & Terror
On Point: To Deter China, India Joins the 'Nuclear Triad' ClubLatest
On Nov. 5, India announced that its first domestically made nuclear powered submarine, the INS Arihant, had just completed its first "deterrence patrol" by spending a month on station, quietly prowling the ocean while armed with ballistic missiles capable of carrying nuclear warheads.
National
Carlton B. Goodlett, Handservant to Evil, Honored in San Francisco
To this day, a prominent public square is named for the doctor who, even after the massacre in Guyana, boosted Jim Jones.
It Has Come to This: Academic Samizdat
We have come to the point where even liberal academics in good standing will feel the wrath of leftist orthodoxy if they depart from the party line. So what to do? Imitate the late Soviet Union, and start a samizdat literature.
Professor suspended for saying men discriminated against in STEM stands behind his claims
Suspended CERN professor defends controversial presentation
College library: Thanksgiving a '#NationalDayofMourning'
A Massachusetts college's library shared an article about "Decolonizing Thanksgiving," using the hashtag "#NationalDayOfMourning."
A NYT/Planned Parenthood Spin Collaboration
Leana Wen's first day on the job running Planned Parenthood was also the occasion for an interview in The New York Times Magazine. Not a single challenging question was asked, and no bit of misleading spin was countered.
Trump announces nominee to replace Kavanaugh
Trump has just announced his nominee to replace Brett Kavanaugh on the DC Circuit Court of Appeals
Bob Corker: I haven't ruled out running for president, you know
Last night in this time slot we did a little handicapping of the 2020 Democratic primary field.
LA Times: Trump in a "cocoon of bitterness and resentment" over midterm results
I say this only half-jokingly: How can they tell? Isn't he always like that?
Political Science, MLL Departments Vote to Adopt New Name and Pronoun Policy
Fordham University's departments of Political Science and Modern Languages and Literature (MLL) have voted to adopt a policy allowing students to request that their professors and other faculty members use students' preferred names and pronouns.
Rep. Liz Cheney Is Poised to Win a High-Ranking Role in GOP Leadership
Republican Rep. Liz Cheney of Wyoming is poised to win the GOP leadership election on Wednesday to become the party's third-ranking member as the Republican conference chair.
D.C. Bureaucrats Are Trying to Make Parents Get a License to Let Children Play Together
We don't need a license to let our children play.
How Many Non-Citizens Vote in U.S. Elections?
Liberals and the media (but I repeat . . .) dismiss the idea that non-citizens vote in meaningful numbers in our elections. What is the empirical evidence?
Anonymous professors attack colleague behind "grievance studies" hoax as threat to university
These "cowards" might as well believe in Santa Claus, he retorts
Male Gym Teacher at Middle School Punished for Not Watching Trans Girl Get Undressed in Boys Locker Room
If you want to see how far we've come with the insanity of transgenderism, then this story is a good marker.
School Punishes Male Teacher For Refusing To Watch A Naked Girl In The Boys' Locker Room
A Florida school district allowed a self-described transgender female student access to the boys' locker room, with no warning to parents. The first time she walked in, she caught 'boys (literally) with their pants down.'
UPenn students mark Thanksgiving with talk on 'racism,' 'strained' US history
A University of Pennsylvania freshman dorm will host "A Conversation on Racism – Considerations on Thanksgiving and 'American' Politics."
Trump reportedly asking advisors: Is Pence loyal?
I mean, by outward appearances, an almost canine loyalty to the president is the guy's defining characteristic.
GSU mandates 'all students' take 'diversity and inclusion' courses
Georgia Southern University will implement diversity and inclusion curriculum, recommended by the Student Government Association.
"Good Morning America" promotes child drag queen
The sexualization and "gender fluidity" of children got one of its most mainstream boosts yet this month, as "Good Morning America" (GMA) devoted a segment to prepubescent "drag artist" Desmond Napoles.
Economy & Taxes
German economy shrinks for the first time since early 2015
Germany's economy shrank slightly in the third quarter of 2018, the first quarterly decline since early 2015, due to declining exports and bottlenecks in getting new cars certified under tougher emissions tests.
International
Using Transgender Arguments, Dutch Man Demands Birth Certificate Say He's 20 Years Younger
'I want to change my age. My feeling about my body and about my mind is that I'm about 40 or 45.'
How ZTE helps Venezuela create China-style social control
Chinese telecoms giant ZTE is helping Venezuela build a system that monitors citizen behavior through a new identification card. The "fatherland card," already used by the government to track voting, worries many in Venezuela and beyond.
May: Cabinet approved Brexit agreement to regain "control of our money, laws and borders"
It took five hours to accomplish, but Theresa May finally got her cabinet to back a draft agreement on Brexit. The quality of that support appears strained even in May's own description, describing the decision and the days ahead as "difficult," while noting that the cabinet's support was "collective" rather than unanimous. In the end, the prime minister explains in her statement, the Brexit deal negotiated with the EU came down to a Hobson's choice – this or nothing at all.
Disaster: Brexit minister, three others resign from May's cabinet over draft agreement
Just a day after declaring her cabinet united behind her in pursuing a new Brexit plan, UK prime minister Theresa May stands on the brink of political oblivion. Four of her cabinet ministers resigned today, including Brexit secretary Dominic Raab, setting up a very difficult vote in Parliament over the plan
Brexit – or not
The ordeal of Brexit appears to be approaching some sort of crisis. The Telegraph reports that two senior cabinet ministers and two frontbenchers have quit Theresa May's government over her Brexit deal as Jacob Rees-Mogg prepared to send a letter of no confidence in the Prime Minister: "Mrs May launched an impassioned defence of her agreement [in Parliament] following the resignations as she told MPs: 'The British people want us to get this done.'"
Syrian migrant, 20, is arrested for 'raping three-year-old boy' at Greek refugee camp
A 20-year-old Syrian man has been arrested over claims he raped a three-year-old boy in a refugee camp in Greece. Alshahada Thamer, 20, was taken into custody after the boy's mother, whose nationality is unknown, found him crying and bleeding in the camp.
Metric system overhaul will dethrone the one, true kilogram
General science interest story. Likely to generate puns. I will keep mine to myself.
Opinion
The Tragedy of Our Electoral Commons
Every conservative and libertarian who has any education at all has heard of The Tragedy of the Commons. It's even been co-opted by the left to claim that climate is suffering a tragedy of the commons, and we must act right now. (Act now. Double the oppression. Be the first on your block to have a jackboot on your face!) But then again, what precisely doesn't the left co-opt to serve their ruthless drive for total power? They'd even co-opt (two) Mom(s) and (fat-free) apple pie if they thought that would help them. They've even tried to claim patriotism. (Because open borders are the best way to be a patriot. Or something.)
UCLA diversity requirement threatens academic freedom, trust in academia
A recent article in Real Clear Investigations reported on a decision by the University of California, Los Angeles to require all professors applying for a tenure-track position – as well as any seeking promotion – to submit an "Equity, Diversity, and Inclusion" statement as part of their portfolio.
Racial categorization is making an unfortunate comeback
Remember Rachel Dolezal, who had to resign as president of her local chapter of the NAACP when it turned out that she was white? It seemed a peculiarly American story at the time. But, as so often, the United States turned out to be a trend-setter. Angst about racial self-identification has now crossed the Atlantic.
One Woman's Service
"Betsy DeVos is the unlikeliest villain you ever met. She is warm, polite, earnest, and generous. A wealthy woman, she has devoted her life to getting poor children a better shot at life." That is how I begin my piece on the homepage today.
Macron's Faux Pas on Nationalism
Western Europe mistakes its lessons from World War I for universal truths.
"Out: The United States of America; In: The State University of America"
A funny line from David Burge (iowahawkblog) about Rep.-Elect Ocasio-Cortez joining "youth activist" sit-in in Nancy Pelosi's office.
We Live in Huxley's Dystopia, Not Orwell's
Our friend Ross Douthat's latest column looks at the curious combination of anomie, social atomization, and sexual surfeit that is more and more central to our culture and notes that Aldous Huxley saw this coming in Brave New World. Immersive entertainment and porn on demand are among the factors that are driving us away from genuine intimacy as "our hedonic forms of virtual reality are catching up to [Huxley's] pornographic "feelies" and his "Violent Passion Surrogate." . . . And on the evidence of many internet-era social indicators, they increasingly play the same tranquilizing and stabilizing roles." We're amusing ourselves, maybe not to death, but at least into a stupor.
Unpacking Peggy McIntosh's Knapsack
The concept of "white privilege" was popularized by Peggy McIntosh in a 1989 paper written at Harvard University and titled, "White Privilege: Unpacking The Invisible Knapsack." It was written as a personal, experiential essay, and it details 26 ways in which McIntosh's skin color has been decisive in determining her life outcomes. This hugely influential paper has been responsible for the subsequent proliferation of a rigidly enforced theory of privilege throughout social movements and university classrooms. So central has this doctrine become to progressive politics, pedagogy, and activism, that to even question its validity is to invite the inquisitorial wrath of "social justice" radicals. But it is for this very reason that it is important to subject McIntosh's ideas to scrutiny. So let us return to the source and to first principles and unpack Peggy McIntosh's knapsack…
How Collapse Happens
I have an Impromptus today, touching on Congress, Europe, porn (yes), and a lot more. It's here, for those interested.
The Grand Strategy of the Habsburg Empire
In this work, Dr. Mitchell, a veteran policy analyst who is currently Assistant Secretary of State for European and Eurasian Affairs, takes a look at the "Habsburg Puzzle". That is, the success of the Austrian Habsburgs in building and sustaining for nearly several centuries a great European power out of a rather inchoate conglomeration of states and statelets. He begins with the division of the global Hapsburg realm of Holy Roman Emperor Charles V, who was also Charles I of Spain, with, in the mid-sixteenth century, he divided into two parts, leaving the rather ramshackled assembly of ancestral Habsburg lands in the hands of his younger brother.
Against the "Coercive Elimination of Dissent"
Another wedding-cake case, this time in Oregon, where the state has punished two bakers for their refusal to lend their services to a same-sex wedding.