News of the Week for Nov. 12th, 2018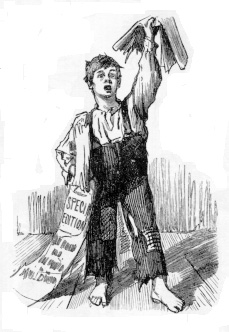 Election 2018
Let's Not Make the Corey Stewart Mistake Again
Virginia's Senate election did not take long to resolve. Incumbent Democrat Tim Kaine was declared the winner over Corey Stewart immediately after 7 p.m. Eastern.
Mississippi Senate Special Election Advances to Runoff
Hyde-Smith failed to surpass 50 percent of the vote
The Minnesota disaster
In Minnesota Republicans experienced electoral disaster that verges on disgrace if it doesn't get there. We lost both Senate races by wide margins. We lost the governor's race by a wide margin. Indeed, we lost every constitutional office. We even elected former hate cult and longtime supporter of cop killers Keith Ellison over Republican Doug Wardlow. Ellison's disgraceful views may be a deep secret held in confidence by the Star Tribune. Ellison's 4-point margin over Wardlow, however, made for the narrowest statewide margin last night.
It's not what happens next. It's what won't happen
For all the sound and fury surrounding the midterm elections this year, we wound up with kind of a dud. "Split decision" is the most common headline I'm seeing this morning, so it's the kind of election where both parties are going to declare victory and go home. When I flipped on the TV to CNN while making coffee today, I heard John Berman describing the results in the House as, "it's sort of a blue wave, right?" That kind of enthusiasm is hard to come by.
Pimp Dennis Hof wins Nevada legislative race after death
Nevada brothel owner and reality TV star Dennis Hof died last month but still won a heavily GOP state legislative district after fashioning himself as a Donald Trump-style Republican candidate.
McConnell Discussing Areas of Bipartisan Agreement with Pelosi
Senate Majority Leader Mitch McConnell (R-Ky.) said he was talking to House Minority Leader Nancy Pelosi (D-Calif.) last night and this morning about "ways we might be able to find a way forward."
What the Midterm Results Mean
A few thoughts about last night.
Jacky Rosen Topples Republican Senator Dean Heller in Nevada
Dean Heller was the only Republican incumbent in the Senate up for reelection this year in a state that Hillary Clinton won in the 2016 presidential election. And it turns out that voters in his state still tilt blue, handing the Senate race to his Democratic opponent Jacky Rosen.
The Not-So-Bad Duck-Rabbit Election
That . . . wasn't so bad after all, was it? This midterm election was like that optical illusion of a duck or a rabbit. If you look at it from one angle, it's a blue wave with a huge shift in the U.S. House of Representatives! If you look at it from another angle, it's a red wave with the GOP picking up a bunch of Senate seats! If you look at it from the governor's races . . . eh, it's a mixed bag.
Back to Blue in Connecticut
Democrat Ned Lamont's victory exposes the myth of the socially liberal yet fiscally conservative voter.
Vote For the Dead Brothel Owner. It's Important!
A couple of weeks ago I was with a friend from Nevada who told me that a dead brothel owner was favored to be elected to the Nevada legislature. His name was Dennis Hof, and he styled himself after President Trump. Hof secured the Republican nomination for the Nevada Assembly, and some time thereafter turned 72. He spent his birthday weekend celebrating at his own brothel, naturally enough. But, sadly, when the weekend was over he was found dead of natural causes. By that time it was too late to replace him on the ballot.
How Democrats and the GOP Both Overreached
As election after election has shown, overreach undoes the ability to forge a sustainable majority.
Some Election Implications
A few loose points on the midterms, if you'll have them.
GOP Congressman: 'Angers Me to My Core' for Trump to 'Piss on' Defeated Republicans
A Pennsylvania congressman lashed out at President Trump's dismissal of House Republicans who lost their races, charging that the president just wanted to "piss on" GOP lawmakers.
After Losing, Dem Politicians Now Say They Can Be Truthful
McCaskill, Cordray 'freed from constraints' of not being able to say what they really think
Marc Caputo shares more evidence of Broward County ballot shenanigans and it's "suspicious as sh*t"
Breaking news from Broward County: This is fine.
Florida governor claims election fraud, orders law enforcement investigation
Florida Republican Governor Rick Scott, who is involved in a tight contest with incumbent Democratic US Senator Bill Nelson for one of the state's US Senate seat, made claims on Thursday that officials in two Florida counties are tampering with election results.
Kyrsten Sinema takes narrow lead in Arizona Senate race, but final tally is still days away
As of this morning, the Arizona Senate race remained too close to call but Republican Martha McSally held a narrow lead of about 17,000 votes. However, as I explained here, that vote total still did not include an estimate 650,000 outstanding votes that had yet to be counted.
Exit poll shows Beto O'Rourke won native Texans, Ted Cruz won transplants
Liberals are circulating this on social media, with good reason.
Handel concedes defeat in GA-06 to gun-control Dem
Remember the $60 million fight for GA-06? It turns out that both parties lost it last year. Karen Handel, who managed to survive in a special election against Jon Ossoff, conceded her attempt to win her first full term to a Democrat running on gun control
So who really won the midterms?
Who won the midterms? Both Republicans and Democrats have made competing claims after Tuesday's vote, as one might expect. Democrats won control of the House, even if the "blue wave" never really materialized and all they got was an average midterm correction. Republicans are pointing to Senate gains, even though all of them except an expected pickup in Florida came in deep-red states they should have won in the first place.
Rick Scott: I'm ordering law enforcement to stop "unethical liberals" from stealing election
"I am considering every single legal option available," Rick Scott announced last night, and he's not kidding around. The Florida governor whose Senate election bid is being held up in Broward and Palm Beach counties ordered an investigation by state police into the actions of two county election officers, whom Scott accused of flagrantly violating state election laws in the conduct of their ballot counting. Scott also announced a lawsuit to force both counties into compliance while accusing officials of "rampant fraud"
Sen. Bill Nelson Hires Perkins Coie/Trump Dossier Attorney Marc Elias to Handle Florida Recount
Florida Senator Marco Rubio charged in a series of tweets Thursday afternoon that liberal lawyers are "descending on" the state in a calculated effort to "change the results" and "steal" races for Senate, governor, and agriculture commissioner.
Arizona GOP Accuses Dem Recorder of Destroying Evidence
Says actions ensured there could be no review of alleged voting irregularities
Shooting the Stragglers
Can a Trumpified GOP build a long-term majority governing coalition?
Ted Cruz Might Have Won, But The Midterms Bode Ill For Texas
Cruz barely beat Beto O'Rourke, and other statewide races across Texas showed that despite its deep-red reputation, Texas could turn blue.
Georgia Democrats tout surprise ballots that could sink Brian Kemp's bid for governor
There may be hope yet for Stacey Abrams, the Democratic candidate for governor.
State Dems to target gun control, education funding after midterm wins
Democrats, who secured victories across gubernatorial and state legislative races in the midterm elections, have vowed to push through gun control reforms, increase education funding and expand health care coverage after gaining a foothold in statehouses nationwide, the AP notes.
Bucher calls recount deadline "impossible," may have to certify original results
A judge has ruled that the Florida election recount has to be finished by Thursday. So at least this will all be over in a few days, right? You might want to hold your horses on that one. Yesterday, Palm Beach County Supervisor of Elections Susan Bucher (whose vote-counting history we've highlighted here before) told CNN that it was going to be "impossible" for her to meet the deadline. In a separate interview later, she went so far as to suggest that they may have to scrap the recount and just certify the original election results.
Politico: Broward elections supervisor about to get the boot
The question isn't so much whether Brenda Snipes will be out of a job as when – and how. Politico's Marc Caputo reports that the Broward County elections supervisor will likely get suspended by either current governor Rick Scott or incoming governor Ron DeSantis as soon as the recount concludes. Even Florida Democrats want to see her gone now – at least some of them
That time the Democrats objected to rejecting a vote from a non-citizen
It was Ed Morrissey who first pointed out the number of "hilarious" things going on in the ongoing Florida vote-counting debacle. Of course, it's only hilarious if you're looking for an excuse to laugh rather than cry because of how badly this could all turn out. No matter your preferences, get ready for some more side-splitting humor from the Sunshine State. This episode comes to us from a hall in Palm Beach County where Canvassing Board officials (including Susan Bucher) were reviewing provisional ballots. In an election this close they'll have to count every last vote, and that includes the provisional ballots from people who were not allowed to cast a normal ballot on election day for one reason or another.
The Midterm Confidence Spiral
In days since the midterm elections, it has gradually become clearer that the widespread first impression of the results understated the Democrats' success. The degree of that understatement remains unclear, as a number of significant races are still being counted or recounted. But as we wait, considering just how and why that early understatement happened can tell us a bit about our political culture in this moment.
The right lessons and the wrong ones from 2018
People always learn the wrong lessons from elections. Most people take the lesson that the election results just prove what they already believed. The smarter people in politics learn something new from the races they win—and they learn even more from the races they lose.
Gun Rights
Maryland's "red flag law" claims its first victim as police kill gun owner
While most of us were focused on the upcoming election, there was a tragic story unfolding on Monday in Ferndale, Maryland, a suburb to the south of Baltimore. Maryland has enacted a new "red flag" law which allows people to call in reports of gun owners who are acting erratically and may present a danger to themselves or others. Under this new law, that gives the police the right to show up and confiscate their firearms. (The law has only been in effect for a month.) That's what happened to 61-year-old Gary J. Willis.
California bar shooter wielded illegally modified gun: cops
The former US Marine who shot dead a dozen people inside a packed California bar late Wednesday was using a .45-caliber handgun that was legally purchased – but illegally modified, officials said.
Governor-elect Steve Sisolak wants to enforce Nevada's background check law
The massacre in Thousand Oaks, California is renewing the debate on gun control along with a background check law passed by Nevada voters in 2016 that is still not being enforced.
Hide the Decline
Environment &
"Green Energy"
Federal judge blocks construction of Keystone XL pipeline
A federal judge in Montana has blocked construction of the $8 billion Keystone XL Pipeline to allow more time to study the project's potential environmental impact.
Obamacare
Government in Healthcare
Trump neuters ObamaCare birth control coverage mandate, tightens regulations on plans covering abortion
In a post-midterms one-two punch to ObamaCare, the Trump administration on Wednesday finalized major rule changes aimed at rolling back the Affordable Care Act's contraceptive coverage mandate and tightening restrictions to ensure that taxpayer subsidies aren't used to fund abortions.
War & Terror
Anti-Trump Radical Identified as Member of Mob at Tucker Carlson's Home
Dylan Petrohilos, a former Think Progress employee who was previously arrested for his role in the January 2017 protests against President Trump's inauguration, was reportedly part of the mob that targeted the home of Fox News host Tucker Carlson last week.
Don't waste our veterans' sacrifices
On the 11th hour of the 11th day of the 11th month of 1918, the guns that began to roar in August 1914 finally fell silent. The Great War, which took the lives of some 17 million people, including more than 116,000 Americans, was over.
National
Will NASA's Next Mission to Venus Be a Balloon?
Airships or solar-powered airplanes may be next in line for a return to Earth's "evil twin"
Sessions out at the DOJ, acting AG in charge of Russia probe
You would think Trump might have mentioned this at today's seven-hour-long presidential press conference. Alternate headline: "Rod Rosenstein no longer in charge of Mueller investigation."
Girl Scouts Sue Genderless New Boy Scouts
The Boy Scouts – long a proud organization and a vital part of American culture – now reap the reward for succumbing to moonbattery. Yielding to militant social engineers who want girls and boys to be interchangeable has earned them a lawsuit from the Girl Scouts.
Attorney General Jeff Sessions Resigns
His chief of staff will serve as acting AG
13 dead in bar shooting in Thousand Oaks, California
The news when everyone was waking up this morning was grim. Another mass shooting has taken place, this one at the Borderline Bar and Grill in Thousand Oaks, California, which is located to the west of Los Angeles. The bar was hosting a country and western themed event for college students last night when a man, described by one witness as "dressed all in black," entered the establishment and began firing on patrons and employees with what he described as "a short barrel handgun." As always, early details are suspect until confirmed.
Ruth Bader Ginsburg Hospitalized After Breaking 3 Ribs in Fall
On Thursday, Supreme Court Justice Ruth Bader Ginsburg fell, cracking three ribs and getting rushed to the hospital, the Associated Press reported.
The Tucker Carlson Antifa Mob Attack Is More Dangerous Than The Trump-Acosta Spat
On Wednesday evening, an Antifa mob descended on Tucker Carlson's home in Washington, D.C. to threaten his family. The mob stood outside chanting, "We know where you sleep," and one person pounded on the front door and screamed; that person apparently cracked the front door. Carlson's wife locked herself in the pantry and called 911. Carlson has four children, but nobody was home.
Harvard Hates Heterosexuals (Because the Ivy League Is Decadent and Depraved)
Becina Ganther is an atheist lesbian Harvard University sophomore who hates God, men and heterosexuality, not necessarily in that order. A few months after her arrival on campus, Ms. Ganther joined the Harvard Crimson, not as a lowly reporter, but as a board member and columnist. Her first column made clear that Ms. Ganther has no interest in males, and her second column was an attack on "heteronormativity."
Berkeley student senator disavowed over Christian beliefs responds to calls to RESIGN
The UC-Berkeley student senator who was disavowed by her own party over her conservative Christian beliefs is refusing to back down, despite calls for her to resign.
Colorado to adopt "Gender X" option on driver's licenses
Colorado residents will soon be able to choose "Gender X" on their driver's licenses if they do not identify as male or female.
G-Man used Gmail
In the New York Post Marisa Schultz takes a look at the first tranche of work-related emails from forner FBI Director James Comey's personal gmail account released to Cause of Action under the Freedom of Information Act.
Caravan decides: It's California or bust
The main Honduran migrant caravan, still estimated to be roughly 4,000 strong, has been camped out in a sports stadium in Mexico City for the better part of a week now. That's coming to an end this morning, however, as their patience has apparently been exhausted. Caravan leaders have gotten everyone together to decide their next move and, perhaps predictably, they're heading north again. But rather than taking the shorter route toward Texas, they are opting for the longer and more dangerous route to the northwest, heading for Tijuana and presumably the Cruce Peatonal Hacia México border crossing near San Diego.
Prof sues over gender pronoun usage
A Shawnee State University professor is suing his university, alleging that he was punished over refusing to use a student's preferred gender pronoun.
Former Hillary Adviser: "Hillary will run again"
"She will not allow this humiliating loss at the hands of an amateur to end the story of her career."
Tucker Carlson's Daughter Harassed at Restaurant – Michael Avenatti wants Tucker or others charged for defending her
Man approached teenage daughter and said: "Are you Tucker's whore?" He then called her a "f***ing c**t."
Economy & Taxes
Guggenheim's Minerd says high corporate debt bodes ill for U.S. economy
Guggenheim Partners Global Chief Investment Officer Scott Minerd warned on Monday that the U.S. economy is on a collision course due to excessive corporate debt and said he has prepared by buying higher credit-quality investments.
Robert J. Samuelson: It's no longer about the economy
One lesson of the midterm elections is that economic growth is losing its power to unite the country and to reduce explosive conflicts over race, religion, ethnicity, immigrant status and sexuality. This is unfamiliar. Economic progress has been a routine part of our election narratives. The presumption is that a strong economy favors the incumbent party and a weak economy does the opposite.
International
Backstop to the future
It is crunch time for the backstop. Over the next few weeks, the issue that has dominated the last few months of the Brexit negotiations will finally have to be resolved and the UK will face a choice about whether to proceed with a deal or take the plunge and opt for No Deal.
3 Million Venezuelans Have Fled the Country
The number of refugees and migrants fleeing Venezuela amid the country's severe economic downfall has now reached 3 million, the United Nations refugee agency announced Thursday, the most since 2015.
An interesting view of Venezuelans in Colombia…
Back in the days of Cuban migration (1965-80), I used to hear how Cubans had brought so much to the US, from a great work ethic to strong family values.
Venezuela Hyperinflation Passes 149,000 Percent
When Venezuelan President Nicolas Maduro lopped five zeros off the bolivar and re-branded it the "sovereign bolivar" back in August, the move brought a sense of normalcy to everyday transactions. A cup of coffee, for instance, no longer cost a mind-boggling 2,500,000 bolivars, but rather a more reasonable-sounding, and much easier to dole out, 25 bolivars.
The DUP's blueprint for bringing down the Prime Minister and saving the Union
The DUP, in conjunction with senior Conservatives, has drawn up a blueprint for bringing down the Prime Minister in order to save the Union, and deliver Brexit.
Long-Lost Continents Under Antarctica Revealed in Old Satellite Data
Data from an old satellite can tell scientists what's going on underneath the ice, and hopefully how to save it.
U.K. refuses asylum for Asia Bibi, fearing Muslim "unrest"
Britain has rejected an appeal for asylum from Asia Bibi, the Pakistani Christian acquitted of blasphemy last week who is under the threat of death from Islamic leaders who struck a deal with her government to block her exit.
Merkel warns against anti-Semitism on 80th anniversary of Kristallnacht amid worrying hike in France
Angela Merkel has warned against the rise of renewed anti-Semitism in Germany as she marked the 80th anniversary of the Kristallnacht Nazi pogrom against the country's Jews.
Artists, intellectuals call for "European Republic"
Artists and intellectuals across Europe are calling for the founding of a continentwide republic to replace its many nation states.
Europe should become EMPIRE to compete with China and US, says French minister after Trump rubbishes calls for EU army
Bruno Le Maire's controversial comments come after his President said Europe must be strong enough to defend itself in the future
Opinion
Supreme Court To Hear Another Landmark Religious Liberty Case
The court will look at an old World War I monument and decide if allowing people to express their Christian faith on public property is unconstitutional.
Do we still have a Congress or is it becoming a parliament?
This is a subject which came up on one of the cable news shows yesterday morning (I don't recall which one) that I found interesting. One of the more telling statistics from this set of midterm elections was the high number of races which were won based on the registration advantage of one of the two major parties in each state and district. The only ones which were really up in the air were the contests where the split was either very close or the margin was exceeded by the number of independent voters. While that may just seem like "common sense"" in the modern era it hasn't always been that way.
Democrats will have free rein in Carson City
Jim Gibbons exited the Nevada political stage more than seven years ago, but the former Republican congressman and governor left a legacy that will be thrust front and center thanks to the results of the midterm election.
Jeff Sessions, conservative hero
Ousted Attorney General Jeff Sessions has received an outpouring of praise from conservatives whose focus is public policy. I quoted some of that praise last night.
Hold the Rush to Get Rid of Paper Textbooks
The cost of textbooks for college students has been rising rapidly and now accounts for a hefty percentage of the cost of attending for many students. Publishers have been squeezing all they can out of students by making small annual changes in books, thus stemming the used book market. Professors sometimes get in on the act by requiring students to buy books they've written.
Making the Most of the Lame Duck
I write to echo, strongly support, and amplify the message in Deroy Murdock's excellent column here today: Congress should work around the clock for the next six weeks to pass every possible bit of conservative reform before the Nancy Pelosi/Maxine Waters/Jerry Nadler Democrats take control of the House in January.
The Issues That Tore Us Apart
Our differences – on immigration, race, the role of work, the value of America itself – are intensifying.
Casting Out a Man of Honor and Achievement
By firing Attorney General Jeff Sessions, President Trump puts his own agenda at risk.