News of the Week for Nov. 4th, 2018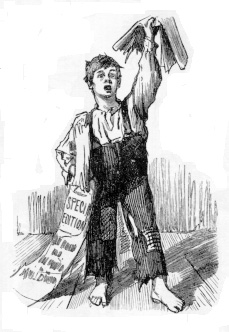 Election 2018
Pelosi's Top Legislative Priority Would Punish Dissenters on LGBT Issues
Nancy Pelosi made headlines last week stating that if Democrats reclaim the House of Representatives, a top agenda item will be to pass laws banning disagreement on LGBT issues.
Ohio SoS Candidate Who Moved to Keep Trump Off 2020 Ballot Vows to 'Impact' Election if She Wins
Ohio has long been known as a battleground state because it often plays a pivotal role in deciding presidential elections. Although the state has a mere 18 electoral votes, Ohio is often a barometer of the nation's political mood. A down-ticket race that hasn't garnered much national attention — but should — is the contest to be Ohio's next secretary of state. Two state lawmakers, Republican Frank LaRose and Democrat Kathleen Clyde, are vying for the position that the Democratic candidate has said could impact the 2020 presidential election.
University of Wisconsin-Madison gives voting ID card to non-citizen student
University clarifies voting card cannot be used to register to vote
Other Things to Watch Tuesday Night
While most of the attention during vote counting tomorrow night will be on the House and Senate races and what they mean for Trump, it is worth keeping your eye out for a lot of things on the state and local level.
The Golden State Won't Glitter for Republicans
In California, the GOP is on life support, and stands to get routed in the midterms.
Gun Rights
Don't Mess With Feng Zhu Chen
You probably never heard of Feng Zhu Chen, but she is a great American. She works in the restaurant business and was living in Gwinnett County, Georgia. In the wee hours of Sept. 16, 2016, her roommate heard noises and awakened Chen, who grabbed her 9mm pistol and confronted three armed intruders. She opened fire, fatally wounding one of bad guys – Antonio Leeks, 28 – and sending the other two running for their lives.
Hide the Decline
Environment &
"Green Energy"
If Dems win the House, "climate committee"' will return – seeking energy taxes
Should Democrats win control of the House this election, House Minority Leader Nancy Pelosi will ask her caucus to create a select committee on climate change similar to the now-defunct panel behind the failed effort to pass cap-and-trade legislation.
Obamacare
Government in Healthcare
CanuckCare© Gone Private
Regular readers know that Canada's "free" health care system has, well, issues.
War & Terror
China Prepares for Hot War and Long StruggleLatest
In retrospect, the June 1989 massacre in Beijing's Tiananmen Square signaled that China's rise would not be peaceful. In Tiananmen, the Communist government's security forces slaughtered more than 2,000 demonstrators.
Judge orders release of Antifa leader Yvette Felarca's emails
Last year the group Judicial Watch filed a request for Berkeley Unified School District's emails related to Antifa leader Yvette Felarca, who is a teacher at an area Middle School. Felarca sued the school district arguing that releasing the emails (anything with her name or the name of her Antifa group "BAMN") would violate her rights. Just under two weeks ago a judge issued a terse order saying the released of documents would not violate Felarca's rights and adding, "It is not a close question." Berkleyside reports that Felarca was not pleased with the decision.
Utah mayor Brent Taylor killed in latest Afghanistan 'insider attack'
A Utah mayor was killed in Afghanistan during an "insider attack" while serving with the Utah National Guard in Kabul, the second deadly such attack in the war-torn country in less than a month.
National
Secret Service Calls Out New York Times' Trump Assassination Porn
The United States Secret Service may not have a perfect reputation, but there's one thing the agency won't tolerate: Being a part of an assassination attempt against the President of the United States, even in a work of fiction.
From Trolling To Fleecing: Co-Creator Of "Q" Hoax Explains Its Scary Evolution
How the QAnon internet hoax sowed lies, spread chaos and conspiracy theories, and profited off its surprisingly large following.
Student group's "Body Love Month" offers "Eco-Period party," scale smashing
Events tailored for "womx" and "non-gender conforming folx"
How a decades-old syllabus inspired "the hardest course you'll ever take"
Enrollment is "sky-high"; student says: "The course inspired us"
Student arrested, charged with battery after confrontation with College Republicans
Florida State University police arrested and charged a student who allegedly assaulted at least one College Republican at a tabling event.
Due to security concerns, Justice Kavanaugh will not walk down Supreme Court steps after Investiture ceremony
"out of an abundance of caution due to security concerns."
Economy & Taxes
IBM is acquiring software company Red Hat for $34 billion
IBM will pay $190 per share for the software company, which it described as the world's leading provider of open source cloud software, a more than 60% premium to Red Hat's closing stock price of $116.68 on Friday. Shares traded upwards of $175 in June, but disappointing earnings combined with a volatile market had seen the price drop sharply.
International
Bolsonaro wins Brazil presidential race
Far-right lawmaker Jair Bolsonaro won Brazil's presidential election on Sunday, riding a wave of frustration over corruption and crime that brought a dramatic swing to the right in the world's fourth-largest democracy.
End of an era: Merkel to retire in 2021
Time for Germans to finally brush the dust off the succession plans for chancellor. After 13 years as Germany's head of government and eighteen at the head of the Christian Democratic Union, Angela Merkel announced that her current four-year term would be her last.
Supreme Court acquits Asia Bibi, orders immediate release
The Supreme Court on Wednesday acquitted Asia Bibi, a Christian woman condemned to death on blasphemy charges, after accepting her appeal against her sentence.
In Egypt, Islamists Attack Coptic Christian Pilgrims
In Minya, Egypt, Coptic Christians were terrorized in another attack targeting the minority group on Friday.
Does antimatter fall upwards? New CERN gravity experiments aim to get to the bottom of the matter
Physics tells us that a hammer and a feather, dropped in a vacuum, will fall at the same rate – as famously demonstrated by an Apollo 15 astronaut on the Moon. Now, CERN scientists are preparing to put a spooky new spin on that experiment, by dropping antimatter in a vacuum chamber to see if gravity affects it the same way it does matter – or if antimatter falls upwards instead.
Opinion
Cultural Appropriation's National Holiday Is Called Halloween
If you see a Chinese child racing through a park while dressed up as Superman and you find yourself longing to cry: "Cultural appropriation!" first ask yourself: Whose culture?
When Government-Backed 'Nudgers' Go Bad
When medical researchers commit academic fraud, patients pay the price. A "star surgeon" at the Karolinska Institutet in Sweden performed experimental implantations of synthetic tracheas (windpipes) on sick patients, based on his fraudulent research. Three patients died. Harvard Medical School recently called for the retraction of 31 papers by a former faculty member working with cardiac stem cells, because those papers "included falsified and/or fabricated data." At least one patient died due to an invasive heart biopsy during a clinical trial based in part on that fraudulent work.
Halloween: John Locke vs the zombie apocalypse | IN 60 SECONDS
It happens all the time in zombie fiction: The heroes kill the zombies even when the zombies aren't an immediate threat. So is it okay to preemptively kill a zombie? AEI's Jonah Goldberg turns to philosopher John Locke for the answer to the question that has surely plagued the consciences of generations of zombie hunters.
The fascinating 1866 Senate debate on the 14th Amendment
One thing this most recent debate over birthright citizenship – and whether President Donald Trump can amend the Constitution without a congressional vote (he can't, and would open up an awful Pandora's box if he did) – is the renewed interest in the 1866 debate over the 14th Amendment. The Senate hearings on the issue were quite fascinating – especially in the run-up to the actual vote.
As American Indian Tribes Go, So Goes the Nation
Over the weekend, Gabriel Rossman, a sociologist at UCLA with a nose for interesting social phenomena, pointed to a 2011 New York Times report on a telling phenomenon: American Indian tribes throughout California had started disenrolling individuals who had hitherto been considered members in large numbers. Whereas in years past banishment was treated as a severe punishment for a serious moral transgression, this latest wave was all about "disenrolling Indians deemed inauthentic members of a group." Because California has long been home to many American Indians of mixed ancestry, it had become "the national hotbed of the trend." However, pervasive ethnic mixing couldn't have been the chief driver of the disenrollment boom, for the tribes in question had long overlooked the fact that many of their members were mixed.
Lurching to a new Weimar
America seems to be heading inexorably toward a Weimar moment, a slide toward political polarization from which it could be increasingly difficult to return. Weimar – that brief, brilliant and tragic German republic of the 1920s – was replaced by Hitler's murderous regime in 1933.