News of the Week for Feb. 25th, 2018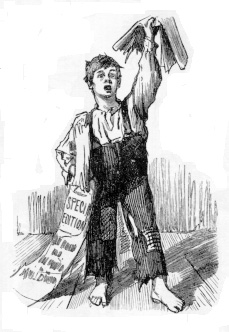 Gun Rights
Columbine Shooting Survivor Introduces Bill To Allow Teachers To Carry Guns In Schools
While the media is pushing hard for gun control in the wake of the tragic mass shooting in Florida, using a small number of kids as political props, another survivor of a school shooting is pushing hard in the opposite direction.
Trump: I'm ordering Jeff Sessions to ban bump stocks
An easy call for a president who's under heavy pressure to act after the Parkland massacre, and who reportedly told aides "we have to do something." The tricky part is "doing something" that wouldn't involve any votes in Congress, as Republicans don't want to get on the wrong side of gun-rights fans in a midterm year. If something's to be done, the populist-in-chief will need to take the lead. Grassroots righties might hiss if Ryan or McConnell get out in front on this idea but they won't if Trump does.
Fla. shooting survivor says CNN rejected town hall armed guards question: 'It ended up being all scripted'
A student survivor of last week's mass shooting at a Parkland, Fla., high school said he was asked by CNN to "write a speech and ask questions" for a town hall but declined to attend the event after "it ended up being all scripted," a claim the network is pushing back on.
CNN Might Not Like What Their Town Hall is Likely to Accomplish
If you watched or read anything about the CNN town hall last night, we can all safely say that it amounted to an anti-2A, NRA witch hunt, and not the "conversation" or "discussion" it was billed as.
Town Hall Crowd Jeers NRA Spokeswoman's Story of Rape Survivor Who Wished She Was Armed
Some members of the crowd at CNN's town hall on guns Wednesday night jeered National Rifle Association spokeswoman Dana Loesch's story about a young rape survivor who wished she was armed.
Trump vows to push comprehensive gun background checks: 'Raise age to 21'
checks "with an emphasis on mental health" for gun sales, saying that the age of purchasers should be raised to 21 and bump stocks should be banned.
Legislation by Lynch Mob
The gun-confiscation Democrats are playing a dangerous game.
Dana Loesch: Here's The Real Story Of What Happened At CNN's Garbage Town Hall
Dana Loesch described on The Federalist Radio Hour podcast what happened behind the scenes of Wednesday's CNN's televised town hall event titled, "Stand Up: The Students of Stoneman Douglas Demand Action." Loesch, representing the National Rifle Association as their national spokesperson, said she wasn't informed until hours before of the event's format or that students would be asking questions.
The dicey "age restriction" for semi-automatic rifles idea
The big "thought balloon" being considered by several people, and endorsed by President Donald Trump, is a new age restriction on semi-automatic rifles. AP has already provided a roundup of the idea, while also positing it was Jared Kushner and Ivanka Trump who are really pushing the President to act. It's understandable why people see the AR-15 as almost akin to Tolkien's "One Ring" or Thor's Mjölnir, especially if their opinion is only based on how the rifle looks, which is similar to an M16 or an M4. Most people see the rifles and go, "Oh noes! Can't have that!" then cue up the creepy music from Doom.
Trump Signals Tough New Gun Regulations and He Expects the NRA to Approve
President Trump is pushing for limitations on gun ownership, and he's expecting the NRA to fall in line behind him, rather than the people who support them.
"Not Going To Be Victims": Watch Mother-Daughter Pair Use Guns To Defend Liquor Store
A robber chose to mess with the wrong liquor store.
Hide the Decline
Environment &
"Green Energy"
Al Jazeera: Open Borders will Force Climate Action by Punishing the West with Refugees
According to Al Jazeera author Jason Hickel, the West is dragging its feet on climate action because national borders shield us from the consequences of our selfish climate sins.
Paris Climate Accord fails to work as advertised
Over 26 years of international climate agreement failure continue.
Study: Medieval Climate Change Existed in Africa
From the Institute for Hydrography, Geoecology and Climate Sciences comes this paper that is just one more piece of evidence that the Medieval Warm Period was global, and not regional.
Obamacare
Government in Healthcare
State Sponsored Euthanasia… We Have Arrived at the Slippery Slope
According to Merriam-Webster dictionary euthanasia, is a word that comes to us from the Greek term meaning "easy death." It's not however, a word widely used by advocates of the "Death with Dignity" movement. They like to use more soothing words in the titles of their organizations like Compassion & Choices, Final Exit Network, Dignity in Dying, Dignitas, and Exit to name a few.
Tacos, Tequila and (Medical) Tourism
Medical Tourism has been a frequent topic here at IB, so this tweet from FoIB Dr Kris Held caught my eye
War & Terror
Skirmish in Beijing over the nuclear football
On Thursday Nov. 9, when President Trump and his team visited Beijing's Great Hall of the People, Chief of Staff John Kelly and a U.S. Secret Service agent skirmished with Chinese security officials over the nuclear football.
The Coming U.S.-Chinese Arms Race
When it comes to the U.S.–China military balance, I take my cues from esteemed National Review contributor Jerry Hendrix, who has been a marvel of productivity these past few weeks. But I thought I'd weigh in on the most recent Military Balance report released by the Institute of Strategic Studies, which should make our defense planners very nervous. The pace of China's military advancement is picking up, and it's not clear the Trump administration and Congress are sufficiently alarmed.
National
Mexican Nationals Meddled and Colluded in the 2016 Election
Special Counsel Robert Mueller laid out the law clearly in his indictment of numerous Russian nationals and groups for their attempts to interfere in the 2016 election.
California Democrat, and #MeToo activist, allegedly urged staffers to play "spin the bottle"
A California Democrat who was featured in Time magazine's Person of the Year issue for her role in the anti-sexual harassment "#MeToo" movement allegedly urged staffers to play the grade-school classic, "spin the bottle," after a night of heavy drinking at a fundraiser, Politico reported Sunday.
Columbia University offers "social justice songwriting" class
Class aims to teach teens how to "advance and articulate social justice narratives"
Pennsylvania Supreme Court adopts Democratic-friendly map for 2018 elections
Republicans may have just lost 4-5 House seats in 2018 midterms without a single voter casting a ballot.
Porn Literacy Class Gets Teachers Talking Kinky Sex with Underage Teens
A group of public health educators in Boston is resigned to the idea that the majority of American teens learn about sex through porn. They join a growing cadre of educators, both public and private, who believe they need to teach students how to think critically about pornography. So much so that they've started teaching a class on Porn Literacy through a publicly funded initiative focused on dating violence called Start Strong: Building Healthy Teen Relationships.
Purdue writing guide: Words with 'MAN' 'should be avoided'
A widely-used online writing and grammar resource published by Purdue University encourages college students to avoid "the generic use of MAN and other words with masculine markers."
White female educators trained how to "overcome" bias against black males
An educational session called "The Guide for White Women Who Teach Black Boys" has been making the rounds among academics in recent months, offering educators instruction on how white female teachers can "overcome" their unconscious bias to better teach black boys.
Baldwin Took $120K From Lobbyists Despite Anti-Special Interest Stance
Individuals at J Street PAC, League of Conservation Voters round up generous contributions for Baldwin's campaign
Badlands lawyers go after "biased" Las Vegas city councilmen
An attorney for the developers behind plans to build on the Badlands golf course charge that Councilmen Steve Seroka and Bob Coffin are biased against the developer and they should recuse themselves from future Badlands votes.
White males need not apply: Universities continue to hire faculty that meet diversity quotas
Law professor: "Legally, institutions cannot openly draw such distinctions in their hiring practices"
Poster criticized for "mathematically mansplaining" was designed by … female student
Bryn Balls-Barker, a research assistant at Brigham Young University, is part of the Women in Math club at the private university.
Who knew? The race to colonize Mars is "patriarchal," akin to Columbus's rape of America
It's certainly something you would expect to come out of an "institute for gender research": The latest leg in the space race – traveling to, and then eventually colonizing, the planet Mars – is the personification of … patriarchy.
Suspended by @Medium: Another Platform Is Banishing Conservatives
There was nothing in this email to describe how anything I had done had specifically violated these rules. So I sent them an email inquiring what content had caused this suspension, and what I might do to get my account reinstated. No answer. So I emailed again, and again. Nothing.
No Woman Has Constitutional Right to Abortion, Says West Virginia Senate
Abortion-rights activists wearing red-and-white "handmaiden" robes weren't enough to dissuade the West Virginia Senate from approving a measure that would make it clear no woman in the state has a constitutional right to receive an abortion.
'Google Is Killing Magic,' Witch Complains
Google gets blamed for a lot, some of it deservedly so. However, if I worked at Google, I would make this story out of England into a poster to hang on my cubicle wall. You see, according to self-proclaimed witch Marian Green, Google, in cahoots with other giants of the Internet, is killing magic.
Police Investigated a HS Student Who Drew a Square Root Symbol in Math Class
In a story that I didn't believe at first, a student at a Louisiana high school was investigated – the police searched his home for weapons – because his classmates said he made vague threats and drew something that looked like a gun.
Murder charge filed in fallout from video that shows nurses laughing as dying WWII vet struggles for air
Two nurses and an aide were indicted Wednesday in the death of an elderly patient, World War II veteran James Dempsey, who died pleading for help while in their care, WXIA-TV reported.
Gov. Greitens indicted for felony invasion of privacy stemming from affair
Gov. Eric Greitens was indicted Thursday afternoon by a St. Louis grand jury on a felony charge of invasion of privacy.
Misguided Study Shows Why Push for Women in STEM Could Be Backfiring
Professors at Skidmore College recently published the results of a new study that, unintentionally, revealed how efforts to recruit women into STEM fields may be backfiring.
Democratic Mayor May Face Criminal Charges After Nude Cellphone Photos And Deleted Chats Surface
The Tennessee Bureau of Investigation has received information that could lead to criminal charges against Democratic Nashville Mayor Megan Barry, according to a Thursday report. Barry reportedly faces criminal charges for misconduct of public officials and employees and theft of property.
Forced To Resign For Her Faith, This Magistrate Sued The State And Won
A North Carolina magistrate thought she lost everything when she was forced to resign from her job due to her religious beliefs. She sued the state over discrimination and a federal judge awarded her $300,000.
Hayao Miyazaki Confirms Studio Ghibli Stood Up to Harvey Weinstein With a Samurai Sword
In the wake of the "MeToo" movement and ongoing reports of sexual abuse and harassment in Hollywood, one figure was at the center of many allegations: Harvey Weinstein. We've learned (via The Guardian) that years ago (and now resurfaced via Metro) Studio Ghibli actually stood up to Weinstein's tendencies – with a samurai sword.
Two Black Cooks Fired At NYU For Making 'Racist' Meal
Two African American cooks at NYU have been fired after preparing a meal during Black History Month that a student deemed "racially insensitive" against black people.
College librarians discover new "transmisic microaggressions"
Librarians at Simmons College have published several online guides surrounding social-justice issues, include a recent one that warns against "transmisic microaggressions."
Immigrant Teen Says She Didn't Want Abortion Lawyers Claim She Wanted
An unnamed illegal-immigrant teenage mother claimed that she did not want to terminate her pregnancy, nor did she want the representation of two pro-abortion lawyers, a recent court filing shows.
Court to Cops: Forcing a Teenager to Masturbate in Front of You Is Not Reasonable
A detective who was later charged with molesting children performed the humiliating search while investigating consensual sexting.
California Democrats Decline To Endorse Another Term For Sen. Dianne Feinstein
Before U.S. Sen. Dianne Feinstein could finish her speech at the California Democratic Party convention Saturday, the music began playing to indicate she had used her allotted time.
'Roseanne' Reboot Will Feature 'Gender Non-Conforming' Boy
According to Babble, the Roseanne reboot is going to feature a cross-dressing 9-year-old boy and they couldn't be more excited
Terrified Conservatives at Google Are 'In The Closet,' James Damore Says
Former Google senior software engineer James Damore told PJ Media that conservatives at Google are terrified to reveal themselves as conservative, just as many people with same-sex attraction are "in the closet," hiding their homosexuality. After his "ideological echo chamber" manifesto went viral, Damore said many of his close friends came "out of the closet," telling him they were secretly conservative.
"Men are Men and Women are Women"
There was a small transgender contingent at CPAC this year. One of them, Jennifer Williams, gave an interview to Slate, and was critical of Ben Shapiro for having retrograde attitudes about transgender people. Here is an amusing part of the interview conducted by Osita Nwanevu.
Economy & Taxes
The Dangers of Amazon's Dominance Diane Francis
Amazon is on its way to becoming the next Standard Oil, amassing inordinate market power to set the terms by which goods are bought and sold in the United States.
International
Guyana keeps eyes on possible Venezuela's options
The Guyana government has been paying close attention to options available to Venezuela, following United Nations (UN) Secretary General, Antonio Guterres' referral of the border controversy to the International Court of Justice (ICJ), a senior government official said.
The new President of South Africa used his first State of the Nation Address to promise the seizure of white farmers' land without compensation.
EFF leader Julius Malema called anyone opposed to this an "enemy of the people".
The new President of #SouthAfrica used his first State of the Nation Address to promise the seizure of white farmers' land without compensation. EFF leader Julius Malema called anyone opposed to this an "enemy of the people".

So much for the 'Rainbow Nation'. pic.twitter.com/M0HDlMIWnQ

— Parse the Noise (@Parsethenoise) February 20, 2018
'Forgive us, because we sold them,' says African ambassador on possible slave ship find
Hector Posset, the ambassador of the Republic of Benin, cracked the seal on a bottle of gin as we neared the wreck.
Officials Identify More Rotherham Victims, Number Up to 1,510
I have a feeling the investigation will uncover more…
Congo government: Elections are too expensive, so we may not have one this year
The ruling government in Congo has indicated it may not hold long-awaited elections this year.
Teacher accused of 'misgendering' child was told by police that she committed a hate crime
A teacher who was accused of "misgendering" a child was told by police that she had committed a hate crime.
The horrifying life of sex slavery North Korean cheerleaders face
Members of the North Korean national cheerleading squad – who have been featured gleefully rooting at the PyeongChang Winter Olympics – are systematically forced to have sex with high-ranking members of Kim Jong Un's twisted regime, according to a disturbing report.
The Gross Cultural Appropriation Sideshow of the Trudeau Family in India
It's interesting that every Halloween we have to hear from rabid race purists about how our toddlers will offend the sensibilities of minorities if they wear culturally insensitive costumes. These same people adore Canadian Prime Minister Justin Trudeau and fawn over his every move. #TrudeauInIndia is trending on Twitter, showing the Trudeaus in crazy get-ups they think are an Indian custom, which apparently they are not. I don't know, I'm not Indian, but neither is he. Is anyone concerned about the "cultural appropriation" he appears to be engaging in? If my kid can't be Pocahontas without some pink-haired harridan pointing and screaming, why does he get to be Gandhi? I demand equality of outrage.
Xi Jinping to cement his power with plan to scrap two-term limit
China's Communist party chiefs propose constitutional change to allow president to stay on
Opinion
Watch: Why Black Panther's Nation of Wakanda Could Never Happen In Reality
If you don't know anything about the Black Panther movie other than the weird crop of political and social justice nonsense it has inspired, then I recommend you go see it. It's a great super hero movie filled with trope breaking good guys, identitarian bad guys, and all the natural law breaking nonsense you'd come to expect from your Marvel movies.
"Biology Is Not Bigotry" And Other Responses To Transgender Activists
Ryan Anderson is the author of the new book, "When Harry Became Sally: Responding to the Transgender Moment." On this episode of the Federalist Radio Hour, Staff Writer Bre Payton interviews Anderson about his work on how transgender activists have disrupted education, civil rights, armed forces, and many areas of policy.
Understanding the California Mind
Nancy Pelosi gave a marathon speech on illegal immigration the other day. But how would she know much about the realities of open borders, given her palatial retreat in Northern California and multi-millionaire lifestyle that allows wealthy progressives like herself to be exempt from the consequences of her own hectoring? In the end, the House minority leader was reduced to some adolescent racialist patter about her grandson wishing to look more like his Mexican-American friend.
Women and STEM
There's an interesting new paper discussed here by Mark Perry at AEI about an international phenomenon called the "educational-gender-equality paradox – the greater the degree of gender equality among 67 countries studied . . . the lower the female share of STEM college graduates." As The Atlantic puts it, "In countries that empower women, they are less likely to choose math and science professions." It's about choice, then, not discrimination.
The Stakes of 2018 Are Dispelling any Complacency in CPAC Attendees
At the last few Conservative Political Action Conferences, attendees met with a giant question hanging above the Gaylord Hotel like a cloud. In 2015, who would the Republicans nominate for president? (Not who most attendees expected.) In 2016, would conservatives really support President Trump? (It turned out that most did.) In 2017, what would the Trump presidency bring? (Policy-wise, pretty good things for conservatives, at least in the first year.)
The Crazy Yankees Of Antioch
From the front lines of progressivism, this dispatch from the lunatic asylum known by the name of Antioch College
Democrats fear California crack-up
Activists and officials brace for impact at the state party convention this weekend.
The left is in denial about Jeremy Corbyn's Communist sympathies?
Will the Labour Party pay the price at the polls for Corbyn's Czech connections?
Raise the age for voting and buying guns to 25
An online columnist is using the student reaction to the shooting at the Florida high school to raise the question of whether the voting age should be lowered from 18 to 16.
For Trump and CPAC, what a difference a year makes — ANALYSIS
One year ago, when the Conservative Political Action Conference convened for its annual gathering, participants were positive about Donald Trump's 2016 election victory, gleeful that Hillary Clinton did not win, but unsure about what the future would bring. So they danced around their new leader's ascent gingerly.