News of the Week for Dec. 24th, 2017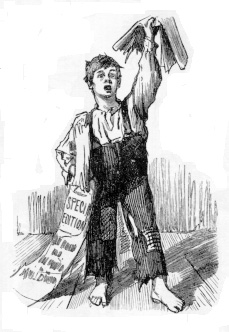 Gun Rights
Delaware Supreme Court Sums Up Entire Gun Debate In Ruling
It's not often that a court captures a debate perfectly in a sentence or two. After all, most debates are complex things that require layers of discussion.
No, Salon, the U.S. Was Not "Founded on Gun Control"
A 9/11 truther brings his analytical approach to U.S. history.
Hide the Decline
Environment &
"Green Energy"
If The Data Doesn't Match The Theory – Change The Data
The most complete and accurate temperature data set in the world – by far – is the NOAA United States Historical Climatology Network (USHCN.) It consists of ~1,218 stations spread relatively evenly across the US. NOAA releases graphs like this to the public, which show about 1.5F warming over the past century.
Obamacare
Government in Healthcare
On Single Payer: This will end well
A good friend, who actually lived through the experience, notes that the VA is, in fact, socialized medicine, with all the rights and privileges thereunto appertaining.
War & Terror
Anarchists Bragged in April about Sabotaging Railroad Tracks to Block Fracking
ISIS shouldn't be the only terrorist group under suspicion for the Amtrak derailment in Washington this morning.
Germans Knew Berlin Christmas Market Terrorist Planned To Attack Nearly A Year In Advance
Germany's intelligence services knew Berlin Christmas market terrorist Anis Amri downloaded bomb making instructions on his phone nearly a year prior to a Dec. 2016 incident, German media reports.
Chinese Troops Arrive in Syria to Fight Uyghur Rebels
The Syrian conflict has an endless capability to surprise analysts as seemingly every other day a new element, unprecedented in the Syrian civil war, comes to the surface. Such is the case with the arrival of the first Chinese Army special forces unit, "the Night Tigers," to Syria's Tartous port on the Mediterranean, according to reports in Arab media close to the Assad and Tehran regimes (the Al-Mayadeen TV channel).2 The Night Tigers were dispatched by Beijing to fight the Uyghurs, the Muslim Chinese ethnic group fighting with the rebel forces against the Assad regime.
President Trump and Congress plan a defense against EMP attacks
Defenses being prepared for man-made e-bombs and solar storms.
National
'Resistance' Members, Including Former Obama Officials, Threaten to 'Take to the Streets' if Trump Fires Mueller
In what looked like a coordinated messaging campaign over the weekend, the organized left threatened to "take to the streets" if and when President Trump fires Special Counsel Robert Mueller.
Franken urged to reverse his resignation
The demands from Democrats that he step down were 'the most hypocritical thing I've ever seen done to a human being,' Sen. Joe Manchin (D-W.Va.) says.
'Internationalist' student group calls for book ban at GW
A new left-wing student group at The George Washington University has been created to advocate for "internationalism" and "oppose nationalism" around the world.
"Politically incorrect" 4chan members target Penn State exchange student who praised 9/11 and dead U.S. soldiers
A war of words between an exchange student at Penn State and controversial citizen journalist Laura Loomer continues to create fallout as members of 4chan recently peppered the campus with posters condemning the student.
US Kills UN Resolution Requiring Trump to Rescind Jerusalem Declaration With Veto
The United Nations didn't have much luck with a resolution that would have attempted to force Trump to rescind his declaration that Jerusalem was the capital of Israel.
Santa, Christmas trees 'not appropriate' for holidays, students told at University event
Santa Claus, Christmas trees and the colors red and green are examples of inappropriate "religious iconography" during the holiday season, according to a paper distributed during a "Respecting Religious Diversity" event at the University of Minnesota.
Recalls of Woodhouse, Cannizzaro rest on judge upholding "plain language" of constitution
If judges are willing to ignore the "plain language" of the constitution, efforts to recall sitting state senators are dead.
Chicago Police Chief Reminds County Official: "The UN Has No Jurisdiction Here"
Not for the first time, the United Nations is getting appeals from Chicago to step in and help deal with a crisis this time, the Windy City's staggering levels of violent crime.
Fed Agency Committed "Militaristic" Operation Against Nevada Rancher
An investigation into the Bureau of Land Management's (BLM) handling of the 2014 Nevada standoff with rancher Cliven Bundy revealed "incredible bias," widespread misconduct and likely illegal actions by the BLM.
WaPo Report Via Anonymous Source Claims Trump Banning Words, Forgot Obama Actually Did
The mainstream media doesn't like inconvenient facts.
Twitter Blocks The Alt-Right, Allows Racist Death Threats To Ajit Pai
Twitter began a massive purge of users on Monday the company claims violate its new terms of service.
University teaches white employees how to overcome the "discomfort" of being white
A two-day professional development conference held recently at the University of Michigan included a training session that aimed to help white employees deal with their "whiteness" so they could become better equipped to fight for social justice causes, according to organizers.
Thrill-seeker gets OK to try for land-speed record in Nevada
A 76-year-old thrill-seeker is headed to Nevada next year in hopes of breaking the world land-speed record – and the sound barrier – in a car built from the husk of an old fighter jet.
Meryl Streep Posters With #SheKnew Pop Up Around LA Over Weinstein Fallout
Posters depicting Meryl Streep with the words "She knew" went up Tuesday around Los Angeles after the actress said she did not know Harvey Weinstein was allegedly harassing and assaulting women when they worked together.
"They Basically Disqualified Themselves for Showing their True Character."
I think Arizona's Republican governor, Doug Ducey, is providing a needed ethical cleansing by rebuking those who are openly campaigning to be the appointed replacement if Senator John McCain either steps down or passes on before 2022.
DNA Tests Identify 817 Serial Rapists in One County: Can You Guess Which One?
Wayne County, Michigan – that's metro Detroit
"Racist" trees separating a black neighborhood from a golf course will come down
Palm Springs will remove a row of trees blocking a historically African-American neighborhood from a city-owned golf course.
Mistrial declared in Bundy trial over withheld evidence
A judge declared a mistrial Wednesday morning in the Bunkerville standoff case involving rancher Cliven Bundy and other defendants, finding that the federal government improperly withheld evidence.
North Las Vegas mayor may try to replace Kihuen in Congress
North Las Vegas Mayor John Lee told the Las Vegas Review-Journal on Tuesday he's "very seriously considering" running for the congressional seat held by Rep. Ruben Kihuen, who said he will not seek a second term amid sexual harassment allegations.
Mistrial declared in Cliven Bundy standoff case
A federal judge Wednesday declared a mistrial in the prosecution of Nevada cattleman Cliven Bundy, his two sons and a co-defendant, citing the government's "willful" failure to turn over multiple documents that could help the defense fight conspiracy and assault charges in the 2014 Bunkerville standoff.
Oh my: Sessions ordering a Code Red on Uranium One?
Campaign promise fulfilled? NBC News reports this morning that Attorney General Jeff Sessions has personally ordered prosecutors to review FBI files relating to the sale of Uranium One to Rosatom, a controversial sale which raised allegations of corruption involving Bill and Hillary Clinton, the Clinton Foundation, and the State Department. The aim, NBC reports, is to determine whether the evidence warrants a second special counsel investigation.
Mitch McConnell to Steve Bannon: You Can Go Now, Boy
It's the turtle versus the tumor, and the turtle is winning. For those who didn't immediately get the reference, I'm talking about the battle for Washington supremacy that launched at the beginning of the Trump presidency (maybe even before) between Senate Majority Leader Mitch McConnell's so-called GOP establishment (read: swamp) class, and then-White House chief strategist Steve Bannon's vision of populist nationalism.
Nikki Haley Just Reminded the UN of America's Might and Power in One of the Most EPIC Speeches of 2017
Don't mess with Nikki Haley, and certainly don't mess with America. Neither is fooling around at the UN, and Haley's speech on Thursday to the assembly was one such example as she reminded UN members that they don't have to like the decisions the U.S. makes, but they WILL respect it.
Sacrificial man Al Franken resignation effective January 2
Dems like Kirsten Gillibrand threw Franken overboard to score points against Moore and Trump, progressive regrets too little, too late
Chappaquiddick Review: "the movie is fundamentally the portrait of a weasel"
New film examines Ted Kennedy and the death of Mary Jo Kopechne.
Breitbart went all out for Roy Moore. Now its top editor says he was a 'weak candidate'
Breitbart Editor-in-Chief Alex Marlow was in his home office last Tuesday night running the front page of the far-right website when he learned that Judge Roy Moore would not be elected as the next senator from Alabama. He was, he says now, not shocked by the news.
College course teaches students about "queering the Bible"
Class "destabilizes long held assumptions" about what's in the Bible; university refuses to comment
Court throws out Emoluments Clause lawsuit against Trump
Anti-Trump lawfare by activist group CREW fails, dashing hopes of #TheResistance
No Voter Fraud in Alabama Senate Special Election
The man in question is an Alabama resident.
After Train Wreck NFL Season, Vince McMahon Hints at a Return of the XFL
We are nearing the end of an NFL season that has seen the league's ratings and popularity plummet. It isn't all just because of the political nonsense either. NFL rules have deteriorated the game to the point that it is almost unrecognizable. Just last week the Pittsburgh Steelers had an apparent victory taken away after what should have been the winning touchdown catch was ruled not a catch. What constitutes a catch seems like it should be easy to define, but the NFL has managed to screw even that up.
Economy & Taxes
Taxmageddon and de Blasio may drive the wealthy from New York City
As we all know (at least if you listen to Nancy Pelosi, MSNBC or most of the CNN staff) the new Republican tax plan will mean the end of civilization. Bees are buzzing in their hives as they prepare for the next evolutionary leap forward, replacing us as the dominant lifeform on the planet. But even if none of those things happen, some anecdotal evidence indicates that a combination of certain changes in the tax code and the crushing burden imposed on New York City residents by the state and municipal governments may finally be driving some of the wealthier denizens of the Big Apple out of the region. As Western Journal reports, financial planners are seeing a spike in clients asking just how feasible it would be to get out while the getting is good.
Analysis from Left-Leaning Tax Policy Center: Actually, 80 Percent of Americans Get a Tax Cut Under GOP Plan
The Democrats' central attack against the GOP tax reform bill is all too familiar: It's a giveaway to corporations and "the rich" that hurts the middle class. They've falsely called the plan a tax increase on the middle class, and demagogued it as a "massive attack" on middle income taxpayers — not to mention the "end of the world." Throughout this debate, we've shared data-driven analyses from three separate nonpartisan organizations: The Joint Committee on Taxation (JCT), which is an official Congressional scorekeeper, the Tax Foundation (which leans to the right), and the Tax Policy Center or TPC, (which leans to the left). In spite of the deceptive rhetoric flying around social media and the airwaves, all three outfits agreed that the GOP proposal would, on average, reduce the tax burdens of every income group in America.
Democrats' Favored DACA Amnesty Bill Would Cost $26 Billion
The legislative replacement for the Deferred Action for Childhood Arrivals program favored by most Democrats would add billions to the budget deficit, according to an estimate from Congress' nonpartisan accounting shop.
California pitches a $60M overpass for… mountain lion breeding
It's not quite a "bridge to nowhere" at this point, but it might be close. A group of environmentalists are looking to secure the funding for and begin construction on a new overpass crossing the 101 Freeway north of Los Angeles in the Santa Monica Mountains, one of the busier stretches of highway in the region. Expanding a highway is generally not national news, but in this case it might be because this overpass isn't going to carry any cars, trucks, trains or even bicycles. This one will be covered with grass, trees and the other trappings of a wilderness setting. And it's being designed for mountain lions.
Leftist Protesters Went Insane Inside House of Representatives Before Tax Vote
If there's a big GOP driven bill that's about to succeed, you can bet the left will pull out every ridiculous, over-dramatic trick in the book in order to disrupt or protest the proceedings. Given that the GOP's tax bill was a guaranteed success – and with GOP and success being a combination the left loathes – you can bet the protesters turned out to pull out some stops…and some boobs by one account.
House of Representatives Passes Tax Reform Package
The tax reform legislative process nears its conclusion as the House of Representatives just passed the conference report version of the Tax Cuts and Jobs Act.
International
Rape trial falls apart after accuser's 40,000 texts are revealed
A student has described going through "mental torture" after a rape case against him was thrown out in court because police had failed to hand over more than 40,000 messages from his accuser.
UK Church Holds Joint Birthday Celebration for Muhammad and Jesus
All Saints Church in Kingston-upon-Thames last week held a "Milad, Advent and Christmas Celebration." The flier advertising the event said that it was "marking the birthday of Prophet Mohammed and looking forward to the birthday of Jesus."
Protests Rage In Sweden After Cops Tell Women To "Stay inside" To Avoid Gang Rapes
Hundreds of protesters raged against Swedish police Tuesday after the nation's law enforcement warned women to "stay inside or walk in pairs" to avoid the slew of gang rapes that have plagued the country this fall.
EU Launches Disciplinary Proceedings Against Poland
First time in the EU's 24 years history the "Nuclear Option" has been triggered against a member state.
UN General Assembly votes to condemn US Jerusalem recognition and Embassy move (128-9-35)
How will Trump retaliate?
Separatist parties in Spain's Catalonia win majority in election
Voters in the Spanish region of Catalonia have backed pro-independence parties in elections, dealing a major blow to Madrid, which has been desperate to quell the separatist movement.
Trudeau the first PM to break anti-bribery laws – but the Media Party barely cares
As we reported back in January, the prime minister accepted a massive personal gift from someone he hardly new: a luxury vacation for Trudeau, his family and other Liberal insiders, on a private island in the Bahamas, owned by billionaire religious leader, the Aga Khan.
According to the National Archives this picture shows slavery under the 'evil' British Empire. In fact it depicts the Royal Navy SAVING slaves, as ROBERT HARDMAN explains
Starving, dehydrated and in many cases, dying, hundreds of African slaves are crammed on to the deck of a British ship. Taken in the early days of photography, this picture gives a disturbingly contemporary feel to one of history's bleakest chapters.
The Brexit transition proposal would turn Britain into a vassal of the EU
Brussels has started infringement proceedings against Poland, accusing it of packing its courts. This isn't a column about Poland's judicial reforms, but let me note, en passant, that there is another side to the story.
Opinion
Yes, it is: College president says "Hate speech isn't free speech"
How is it that so many bright individuals cannot grasp something as simple as the First Amendment?
I Have a Suggestion for the Buzfeed Editor that Wants Communism
Buzzfeed UK editor Kelly Oakes decided to take to Twitter one day and declare that this holiday season, the only gift she wants is "full communism now."
Here's the proof: Democrat policies fail
Democrat policies are guaranteed to fail, and they have long achieved – and continue to achieve – the statism desired by the vast majority of Democrat voters nationally.
The Economic And Cultural Impact Of Marriage On Men, Women, And Children
W. Bradford Wilcox is Director of the National Marriage Project at the University of Virginia, Professor of Sociology, and Senior Fellow at the Institute for Family Studies. On this episode of The Federalist Radio Hour, Wilcox shares his research on marriage, families, and how the structure of both impacts economics, class divides, and individual success.
Top 4 Anti-LGBT Myths Of 2017
LGBT media would have us all believe that LGBT people are in a near-constant state of danger. But a closer inspection tells us this simply isn't true.
Mueller's Scorched Earth Tactics are Throwing Trump in the Briar Patch
Over last weekend we learned that goons working for the special counsel obtained from the General Services Administration some tens of thousands of emails belonging to the Trump transition team. Some number of those emails would have been considered privileged had the special counsel gotten them the old-fashioned way: by requesting them from the general counsel of the Trump transition team.
Steven Crowder's Latest "Change My Mind" Is About Kwanzaa
On Monday, the Louder with Crowder team released the latest episode of the "Change My Mind" series, which features Steven Crowder sitting down in public spaces and having real conversations with those who believe differently than he does.
If Rose McGowan's Takedown of Meryl Streep Was Good, Juanita Broaddrick's Is Nothing Short of Epic
Actress Rose McGowan, who was among the first to accuse disgraced Hollywood mogul Harvey Weinstein of rape, was less than impressed when she learned a number of actresses — including Academy Award winner Meryl Streep — intended to make a stand against sexual assault by wearing black gowns at the upcoming Golden Globes on Jan. 7.
Marshall Mathers, the Reincarnation of Al Jolson
Nothing inspires more self-righteous rage from liberals than the bygone practice of singers performing in blackface. Recently, a professor denounced "Jingle Bells" as racist on the grounds that it might have been sung by pseudo-African minstrels. Entertainers like Al Jolson would never be tolerated today. Or would they?
The Fragile Generation
Bad policy and paranoid parenting are making kids too safe to succeed.
AOL Instant Messenger Made Social Media What It Is Today
The once popular messaging platform goes dark this week, but its legacy of instant communication is here to stay.
The Great Brain Drain
As longtime readers will have noticed, I'm increasingly bored by the daily soap opera of politics, mainly because professional politicians rarely have anything to say about anything that matters. The left nominally addresses the Great Remaking of the World – from mass immigration to transgender bathrooms – by confining itself to a few bogus sentimentalist bromides ("We've always been a nation of immigrants", "Love wins") designed to assure everyone that a) "diversity lotteries" and chain migration are a good thing; and, if you're minded to bring up problematic details, b) it's inevitable, so don't bother trying to resist. The right, on the other hand, is terrified of being demonized as racist, homophobic and whatever'snextophobic, and so finds it safer to talk about corporate tax rates.
The Reason the Left Gives Communism a Pass
Before the question, how about a few statistics? The 20th century was mankind's most brutal century. Roughly 16 million people lost their lives during World War I; about 60 million died during World War II. Wars during the 20th century cost an estimated 71 million to 116 million lives.
The "Rage" of @JillFilipovic: Feminism as an Anti-Male Hate Movement
Jill Filipovic is a 34-year-old feminist who has never married and never had children, nor is it likely – given her advanced age and fanatical advocacy of abortion – that she ever will become a wife and mother. "The personal is political," as feminists say, and Filipovic's lifestyle is therefore relevant to her recent celebration of feminist rage.
What Might Civil War Be Like?
The thought of Civil War has been in the minds of many people lately, on both sides of the political and cultural divide. This is not a thing to be wished for, though no one should kid themselves into believing it's impossible either. Let us take a sober look at what such a conflict might entail.
Christmas Lessons from California
Nature this year is predictably not cooperating with California.
Elite Consensus: How Transgenderism Became the New "Climate Change"
One of the books that really changed my life is Thomas Sowell's The Vision of the Anointed: Self-Congratulation as a Basis for Social Policy. If you've read it, you understand why I call it the best single-volume analysis of liberalism ever written. If you haven't read it, why not?
It's okay now to admit you believed Roy Moore's accusers
In fact, not only is it okay, it's downright encouraged if you're a populist.
If liberals created Santa Claus today, what would she be like?
Have you ever wondered what the story of Santa Claus would be like if it were written today?