News of the Week for June 5th, 2016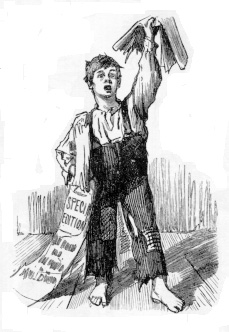 Election 2016
This Feels Less Like An Election and More Like the Establishment Of Religion
It was during my research for this article that I came across a quote from Donald Trump that was so nauseating and weird that it made me wonder how anyone could possibly be voting for the guy.
The dilemma Trump poses
Michael Gerson's latest column attacking Donald Trump bemoans the fact that Marco Rubio has endorsed the tycoon and the prospect that Paul Ryan soon may do so.
The Ultimate Argument For #NeverTrump
We need to say #NeverTrump to preserve the history and institutions that protect liberty.
WSJ editor: Trump must be defeated as decisively as possible to teach Republican voters a lesson
Via RCP, there's #NeverTrump and then there's this guy. What he says here is interesting mainly for the counterfactual it presents, I think. What if Trump doesn't lose decisively?
Feingold Cozying Up to Dark Money Groups Despite Past Criticism
Feingold in 2011: "Democrats shouldn't be in the game of influencing elections with anonymous, unlimited money. It's dancing with the devil"
State Department: Yeah, we deleted that video we told you was a glitch but we don't know why
The State Department really was the perfect place for Hillary Clinton. It shares her values, things like hiding the truth, modified limited hangouts and making up cover stories. And of course, claiming it's no big deal when you get caught in a lie about your previous lie.
The GOP Convention Should Give Trump An Anti-Trump Veep
Donald Trump's running mate shouldn't try to make Trump's agenda palatable for conservatives. Instead, he ought to spend his time undermining Trump.
Gary Johnson Shoots Himself in the Foot: Throws Out Austin Petersen's Gun
Earlier this evening, Gary Johnson was elected to be the Libertarian Party presidential nominee, achieving a 50% tally in the second ballot and securing his second straight LP nomination. Austin Petersen and John McAfee put up good fights, but weren't able to attain enough votes necessary to win the nomination, coming in 2nd and 3rd respectively.
So Donald Trump has an "aversion" to campaign data?
The latest concern over Trump's general election possibilities, as being reported at The Hill, is that the real estate tycoon doesn't seem to show much interest in campaign data management and the high tech, nuts and bolts of running a national election effort. This would dump the task almost entirely on the RNC, begging the questions of not only their resources to accomplish the task, but their willingness.
Judge Presiding Over Trump University Case Is Member Of La Raza Lawyers Group
United States District Court Judge Gonzalo Curiel, the man presiding over the class-action lawsuit against Trump University, is a member of the La Raza Lawyers of San Diego and oversaw the gift of a law school scholarship to an illegal alien.
MI governor takes a pass on Trump
Rick Snyder has a lot on his plate — and it looks like he's not interested in adding to it. Under fire in the Flint water crisis, Michigan's governor told the Detroit News that he has no plans to endorse Donald Trump for the presidency, even though Trump's the Republican nominee.
The Mexican Flag: An All-American Symbol?
Violent mobs who have attacked Donald Trump supporters at one rally after another wave Mexican flags while burning American flags. The vast majority of Americans will disapprove, to say the least, so the Associated Press felt called upon to assure us that Mexican flags are really OK: "Mexican flag, seen at Trump protests, has long history in US."
No Wonder Sandernistas Want Free Stuff
Turns out a lot of Sanders supporters really need a lot of free stuff.
San Jose Mayor Justifies Mob Violence
Thousands of Americans participated in that most benign of civic rituals in San Jose, California, on Thursday night: seeing a presidential candidate speak.
GOP Presses Rubio To Run For Senate Seat
Republicans in the upper chamber are urging Florida Sen. Marco Rubio to run for re-election instead of leaving the Senate at the end of the year.
McAuliffe restored voting rights to felons still in prison, on probation
Not long ago, Virginia governor Terry McAuliffe initiated a sweeping order to restore voting rights to over 200,000 felons in the state. McAuliffe insisted that the effort was not only within his authority, but also within his competence. He promised Virginians that only those who had fully served their sentences and probation or parole and who had not re-offended would be eligible for restoration.
New Polls: The Libertarian Party is Poised for a Stunning Showing in November
This may be surprising to you, but only once in its entire history has the Libertarian candidate for President gotten over 1% of the Presidential vote – when Ed Clark and David Koch got 1.06% of the vote in 1980. Usually, in fact, the Libertarian Party candidate gets less than one half of one percent – only Clark in 1980 and Gary Johnson in 2012 have ever gotten more than .50% in a Presidential election.
Obama Scandals
Obama Regulators Lose Case to Apply Future Laws to the Past
Court: CMS is "confused about its own law."
Judicial Watch: DHS quietly shipping illegals away from the border and releasing them
Judicial Watch continues their bang-up work in the investigative journalism field, checking into how the Department of Homeland Security is handling their responsibilities on the border when it comes to illegal immigrants.
Gun Rights
AR-15 Inventor Says HBO Grossly Distorted His Views On Guns
A recent anti-gun segment on 'Real Sports with Bryant Gumbel' didn't lie about what I said, it just omitted key parts, which changed the meaning.
Ninth Circuit Court rules that Second Amendment is "not a second class right"
Some additional good news on the gun rights front comes to us from an unexpected location this week… California.
Hide the Decline
Environment &
"Green Energy"
The Supreme Court just made it easier to challenge government environmental overreach
Last year, during a series of lawsuits brought against both the Army Corps of Engineers and the Environmental Protection Agency, it became obvious that the courts were taking a hard look at the definition of the "Waters of the United States" and how the agency planned to regulate the activities of landowners in the name of the Clean Water Act.
No peace for Greenpeace
In December, Greenpeace urged the federal government to investigate oil companies and organizations that dispute the risks of climate change under the federal Racketeer Influenced and Corrupt Organizations (RICO) Act.
The next "green" plan: Have the feds seize coal plants and shut them down
How did we not think of this before?
Norway reportedly agrees on banning new sales of gas-powered cars by 2025
Norway's four main political parties have been discussing a possible ban on new gasoline-powered car sales (diesel or petrol) for quite some time, but they were not able to come to an understanding until now, according to a new report from Dagens Næringsliv, an important newspaper in Norway.
Obamacare
Government in Healthcare
Report: Planned Parenthood Organ Sales Are "Pure Profit"
Congressional panel says abortionists incur no costs for organ
War & Terror
Meet the women training to defend their homeland from ISIS
Equal opportunity heroes.
Islamic State sex slaves rescued from Fallujah "so deprived they didn't even know know city they were in"
The Yazidi girls were far from home when the Iraqi army rescue boats picked them up, starved and confused, from the banks of the Euphrates.
Boko Haram attack on Niger army base kills dozens
Thirty soldiers from Niger and two from Nigeria were killed in a Boko Haram attack by "hundreds of assailants" on Friday on the southeastern town of Bosso close to the border with Nigeria, the Niger defence ministry said on Saturday.
All Woman Christian Militia Joins The Fight Against ISIS on front lines
The second class of the all-female Syriac Christians Brigade proudly took its place earlier this month on the front lines in the fight against ISIS, whose own increasing use of women as suicide bombers offers a sharp contrast between the two sides' visions.
National
Judge blocks Brown from expelling student it called a rapist, says he'll likely win lawsuit
Private universities can get away with a lot of things public universities can't – but one sticking point is their contracts.
Colorado prosecutor: Marijuana-related murders are skyrocketing
According to the latest reports coming out of Colorado, marijuana is a major cause of homicides in the state, and the problem is only getting worse.
Facebook "safe space" shuttered after anti-white/male statements leak
Students slammed peers, profs., and family members who are white and/or male in a private Facebook group for students in the undergraduate Claremont college consortium "who identify as women of color."
Native columnist: "To be honest, I'm more offended by Warren than Trump"
"She's got her Ivy League diversity box checked, and she wants nothing more from us."
No National Honor Society honors for Plano Senior High grad
National Honor Society (NHS) stoles are frequent sight at high school graduation ceremonies around the country, but one Plano Senior High School student is frustrated that he won't be allowed to wear one when he puts on his cap and gown next month.
ACLU LEADER QUITS AFTER DAUGHTERS ENCOUNTER MEN IN THE WOMEN'S RESTROOM
Maya Dillard Smith, interim director of the Georgia chapter of the American Civil Liberties Union, has resigned over the ACLU's position on who can use which public restrooms. The resignation occurred after her two daughters were traumatized by encountering men in the women's restroom.
Senator questions why feds paid Cornell scholar to let bees sting his penis
Do taxpayer dollars really need to fund a study that seeks to determine where on the body it hurts the most to get stung by a bee?
LAWSUIT: University lets rape accuser bring experienced lawyer, won't let accused bring one
Represented by his mom, who can't say anything
Team finds convection could produce Pluto's polygons
On Pluto, icebergs floating in a sea of nitrogen ice are key to a possible explanation of the quilted appearance of the Sputnik Planum region of the dwarf planet's surface.
California legislators move closer to giving felons the right to vote
President Obama has made criminal justice reform one of his top No. 1 priorities during his final year in office and is actually following through, commuting the sentences of hundreds of supposedly nonviolent felons and urging private businesses to follow the government's lead in removing questions about prior convictions from job applications.
UC-Irvine Conservatives To Hand Out Pacifiers At Campus "Safe Zone Training"
Controversy has followed commentator Milo Yiannopoulos on his "Most Dangerous Faggot" tour, and his Thursday appearance at the University of California, Irvine is proving to be no exception.
Woman fined $2M for fire started by flamethrower used on squirrel
The old saying goes "There is more than one way to skin a cat," but what about removing fur from a squirrel?
StemExpress Sold Baby Body Parts for 4 to 6 Times Cost, House Probe Alleges
Republicans on a special House panel investigating the market for fetal tissue released new documents that they said show the procurement company StemExpress marked up the price for body parts, organs, and other tissue from aborted babies 400 to 600 percent when selling the samples to researchers.
Students Sue North Carolina State University for Regulating Religious Speech
A student-led Christian group filed a lawsuit against North Carolina State University for allegedly restricting their First Amendment rights by demanding they obtain a speech permit.
Sex researcher's article pulled from feminist website because it's not "inclusive"
Even self-described supporters of transgender rights are getting blacklisted for not being "inclusive."
Another "Monty Python was prophetic" moment — the lumberjack edition
What we didn't see coming was that their famous Lumberjack song (which premiered in 1969) would also have its day in the sun. First, the song, which I'm sure you'll enjoy whether you've heard it before or not.
Stereotypes Are Accurate (and Feminists at DePaul Are Man-Hating Witches)
Students pay annual tuition of $36,361 to attend DePaul University, and evidence suggests the "education" they receive there actually makes them more ignorant than they were before they enrolled at DePaul.
"Witches" Want To Exorcise Logan Square's Gentrification Demons
It might take a divine intervention to slow the spread of gentrification and rise of new "luxury" apartments through Logan Square. In the meantime, a trio of performers collectively called WITCH plan to address the Northwest Side neighborhood's changing face in their own way: by putting a "hex" and "protective spell" on the area.
College Dean Ousted For Saying Title Of Book
"This is a win," protesters declared after three weeks occupying Seattle University's humanities college.
Republican Governor Vetoes Gun Rights, Religious Liberty Bills, Suddenly Polls Like A Democrat
Georgia Republican Gov. Nathan Deal, who vetoed a campus carry bill in May, has seen a drastic shift in his approval ratings, a poll released Thursday shows.
School Prohibits Students from Wearing National Honor Society Stoles So Others Won't Feel Left Out
God forbid we recognize academic achievement and community service.
(((Echoes))), Exposed: The Secret Symbol Neo-Nazis Use to Target Jews Online
In the early days of the social web, putting someone's name in multiple parentheses was meant to give that person a cute virtual hug. Today, it's something far more sinister.
This "Demonically Clever" Backdoor Hides In a Tiny Slice of a Computer Chip
Security flaws in software can be tough to find. Purposefully planted ones—hidden backdoors created by spies or saboteurs—are often even stealthier.
New York City proclaims a man who thinks he's a woman is a "real woman"
A "factsheet" issued by the New York City Commission on Human Rights makes some astonishing claims about biology and gender identity.
Question for the House GOP: What Gives?
In a post below, I spoke of Ted Cruz, Tiananmen Square, etc. Here is an additional note.
Student drinks professor's "urine" for extra credit
A physiology and developmental biology professor at BYU has agreed not to have his students drink his fake pee anymore after a video of his annual classroom lesson was given to the local Fox News affiliate.
California Moves to Criminalize Filming Planned Parenthood
In a not very transparent effort to punish conservatives for catching Planned Parenthood breaking the law, the California legislature is considering a bill to ban undercover video recordings of "health care providers."
Economy & Taxes
Every Industry Gets Worse When Government Gets Involved
This is easily provable with Public Choice Theory, and consistently proven in practice.
Switzerland's voters rejects basic income plan
Swiss voters have overwhelmingly rejected a proposal to introduce a guaranteed basic income for all.
International
Latin America's Largest Airline Says It Is Suspending Flights to Venezuela
Latin America's largest airline, Chile-based LATAM Airlines, said on Monday it would suspend its flights to Venezuela due to the "economic scenario", following a similar decision by Lufthansa over the weekend.
Cutaneous leishmaniasis: Disfiguring tropical disease sweeps across Middle East
Cutaneous leishmaniasis, a disease transmitted through sand flies causes horrible open sores as well as disfiguring skin lesions
South Africa: Parliament approves land expropriation bill
PARLIAMENT approved the Expropriation Bill on Thursday, which would allow state expropriations of land to redress racial disparities in land ownership.
10 stories that prove Sweden is the world's most PATHETIC country
It seems like not a day goes by here at The Rebel without Sweden making news for doing something utterly stupid. Whether its destroying its own culture, covering up migrant rapes, or worshiping at the alter of political correctness, the country is a mockery of the Western world. With so many instances to choose from, it was hard to pick just ten.
Nigerians Hate Caitlyn Jenner's Transvestite Reality Show So Much They Got It Banned Across Africa
African audiences will be seeing less of Caitlyn Jenner after complaints from Nigeria saw his reality show "I Am Cait" cancelled across the continent. MultiChoice, Africa's largest satellite television platform which operates under the DStv brand in Nigeria, pulled the show from its local E! Entertainment channel after complaints from Nigeria's broadcast regulator, according to reports.
Former Canadian Prime Minister has epic Twitter meltdown over Trump
The 19th Prime Minister of Canada, Kim Campbell, is experiencing an ongoing Twitter meltdown of epic proportions over Donald Trump.
German Police Investigating Massive Sexual Assault Complaints
More asylum seekers sexually assault young women.
Internet Giants Join Forces to Fight "Hate Speech" in Europe
George Orwell called. He wants his story back.
First Account of African Monkeys Eating Bats Raises Concerns About Spread of Zoonotic Diseases
For the first time, a recent study has captured African monkeys eating bats—a finding that raises concern about the spread of zoonotic diseases such as Ebola.
BBC turns down trainees because they are WHITE: Job applicants stunned to be told corporation only wants people from "ethnic minority backgrounds"
Did not prohibit white people but mentioned ethnic minorities in advert. When people applied they got generic email saying it is closed to whites
Controversial right-winger Marine Le Pen surges in polls and is now twice as popular as France's President Hollande
National Front leader gained 28 per cent of first votes in poll by Le Monde
BBC turns down trainees because they are WHITE: Job applicants stunned to be told corporation only wants people from "ethnic minority backgrounds"
BBC advertised for two 12-month trainee roles with "allowance" of £25,000
Germany: "We Need an Islam Law"
Proposal seeks to ban foreign funding of mosques in Germany
Opinion
What Makes America Strong
The strength of America is rooted in her written Constitution, as well as the unwritten one carried within the hearts of her people.
Feminism and "Strong Delusion"
One of the things you notice about feminists, if you pay attention, is how many of them lack basic self-awareness. It seems unfair to accuse them of hypocrisy because it seems they cannot perceive the contradictions of their arguments, which are apparent to anyone outside the feminist cult. We often behold in feminism the neurotic psychology of self-justifying rationalizations, scapegoating and projection. Furthermore, because their worldview is essentially paranoid — a fear-based belief system that relies on an imaginary patriarchal conspiracy — feminists conjure up phantom threats with which to do battle.
Why You Should Stop Using The Word "Gender"
We should just dump the weaponized word "gender" and say "sex." It's the first step back to sanity in this war on our minds and bodies.
The LGBT Movement Will Self-Destruct
Within my lifetime, the LGBT movement will die. It will be remembered not as a Selma moment, but as a Salem moment: a period of collective insanity.
Feminism: Hatred as "Social Justice" (or Why @MostlyPregnant Won't Apologize)
When someone called my attention to that quote, I recognized it as yet another reiteration of feminism as a synonym for "SHUT UP!"
Why Do College Girls Lie About Rape?
Revenge.
Student Offers to Debate Feminists About the "Rape Epidemic" and Guess What?
University of California-Santa Barbara senior Andrew Cavarno decided to challenge the widespread claim that 1-in-5 college females are victims of sexual assault.
Transgender Activists Use A Child To Bully A Village
A classical charter in Minnesota will de-sex its bathrooms, institute speech controls, and teach kindergarteners transgender activists' theories about human sexuality.
Suicide: The Next Civil Rights Frontier
Only someone tone-deaf to what's going on in culture will fail to understand how we're only a few logical steps away from suicide being an act of personal expression.
The Deliberate Ugliness of Feminism
Working on a longer piece today, so to get something up quickly, let's talk a bit about the phenomenon of aposematism in nature
"An Alphabet Squad of Weird Genders"
Last week, I posted "More Feminists, More Gender Theory," about the radical feminist Rachel Ivey's video declaration: "Gender is a hierarchical system which maintains the subordination of females as a class to males through force." In the comments, Fail Burton remarked:
Julie Bindel Is Right: Marriage Can Never Be Feminist (So Don't Marry a Feminist)
Julie Bindel is a British feminist notorious for saying that all males should be rounded up and put "in some kind of camp." She is a radical lesbian who is against heterosexuality, per se. This anti-male ideology is endorsed by many leading feminists, including Professor Charlotte Bunch, Professor Marilyn Frye, Professor Sheila Jeffreys and others.
Stereotypes Are Accurate (and Feminists at DePaul Are Man-Hating Witches)
So, what sort of "feminist and social justice theory" do you suppose DePaul students learn from their Women's and Gender Studies classes?
A Melancholy Calculation
Nothing is too big to fail, including civilizations, and ours is no exception. The decline of the West is historically inevitable, subject to the universal principle of entropy that functions on every plane of natural existence, including the cultural.
Conservatism Starts With YOU
Want to help fix things? Play the game, don't just rage from the sidelines.
The Mask Comes Off: The Alt-Right Is Racist to Its Core
When my colleague here at PJ Media, Walter Hudson, wrote an article about the alternative right (or alt-right) titled "The Alt-Right Is Evil and Must Be Opposed," I hoped that they would strike back by showing him that he was wrong about them. Sadly, that did not happen.
Social Justice" and the End of Fun
Today I was scrolling around feminist sites when I saw another angry young Tumblrina ranting about the patriarchy (because a guy was rude on the subway) and it hit me why this bothers me so much: When I was a teenager, life was fun because America was a free country.
Measuring Men
When I was very young, 12 or so, I thought you could judge people only by the descendants they left behind.