News of the Week for February 21st, 2016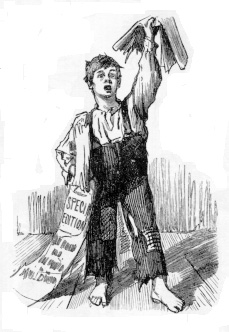 Election 2016
Trump Wrote of Threat Posed by Iraq WMDs in 2000; There Is No Contemporaneous Evidence That Trump Opposed Iraq War Before 2004
Say what you want about Buzzfeed (and I'll join you), but a quote from one of Trump's own books is pretty solid.
Dems Fundraise Off Scalia Death
Supreme Court justice Antonin Scalia died today and already the Democratic party is fundraising off his death.
Donald Trump Is So Dumb He Doesn't Know WMD WERE Found In Iraq
Ever since last night's debate, Donald Trump has been running about frothing about his prescience in opposing the war in Iraq and claiming that the war was wrong (really? was he even conscious when the UN voted on the subject?) and that is was poorly run (a case can be made here that wishful thinking was an essential element in planning for the post-hostilities environment).
Trump Earns Praise of Code Pink Leader After Debate Remarks About Bush and 9/11
Republican presidential candidate Donald Trump is being praised by Code Pink, a group working to end U.S. wars and militarism that has protested the Iraq War.
Bernie Supporters React to Hillary's Astronomical Delegate Count
Both the GOP and the Democrat Party have their own special way of determining who will be their party's nominee for president. Every state holds a caucus or a primary and the candidates are awarded delegates either proportionally to their showing at the polls or in a winner-take-all set-up.
5 Reasons Ted Cruz' "Divisiveness" Could Be An Asset
America needs a leader who has proven he will execute their priorities in service of controlling government so the people can shine. Ted Cruz is that.
A Nutty Plan To Confirm An Obama Nominee To Replace Scalia – After The Election
Don't Try This At Home, Folks
Thomas Sowell Endorses Cruz Because Of The Supreme Court
Thomas Sowell, economist, social theorist, political philosopher, author and Senior Fellow at Stanford University's Hoover Institution, endorses Sen. Ted Cruz. Sowell's main, and perhaps sole, reason for backing Cruz is the Supreme Court vacancy resulting from the unexpected death of Justice Scalia and the advanced ages of other justices.
New Virginia Poll Shows the Race Clarifying
A new poll has been released for the State of Virginia, and it confirms a lot of the conventional wisdom about how the race is shaping up. Virginia is a Super Tuesday state and is probably a pretty good representation of how many of the Southern Super Tuesday states are thinking right now.
Code Pink Gives Trump "Pink Badge of Courage" for Bush-bashing
Cheney: Trump Sounds like a "Liberal Democrat"
Latino groups to fight Trump, Cruz, Rubio, partner with Google, Instagram, Fuze
Nine influential Hispanic advocacy groups are uniting in a new effort to push pro-immigration presidential candidates and derail the campaigns of Donald Trump and Latino Sens. Ted Cruz and Marco Rubio.
Meet the Leader of the National Socialist American Workers Party
Bernie Sanders' campaign is now selling t-shirts with this design by Shepard Fairey, the guy who made the red-and-light-blue Obama "HOPE" poster: Finally, the Sanders campaign finds that iconic image that screams "national socialism." I guess tomorrow belongs to them. We live in a world where Republicans get accused of fascism like clockwork, but the socialist Democratic candidate can pledge "a political revolution," "A future to believe in," use quasi-art-deco 1930s-style art that features a purifying fire . . . and nobody blinks.
Dem Panic Time: It Berns! It Berns!
I guess we're going to have to make a series out of the obvious panic of the Democratic establishment over the ascent of Bernie Sanders. Now Democrats have rolled out their senior economic luminaries to blast a widely reported "study" that claimed Sanders's socialism would lead to an economic boom in America.
Harry Reid says something really, really weird about the Nevada Caucuses.
Essentially, outgoing Senator and current Senate Minority Leader Harry Reid thinks that – really, you're going to love this one – Harry Reid thinks that there's an organized Republican conspiracy to muck with the Democratic primary in Nevada tomorrow.
Former South Carolina Governor Mark Sanford Endorses Ted Cruz
Sanford remains a very popular figure in the Palmetto State, and his endorsement could draw enough support for the Texas Senator to make him a contender for a top spot in Saturday's South Carolina Republican Primary.
NV Tiebreaker: Hillary Is 7 for 7 In Game of Chance Against Bernie
From coin tosses to high-card, Hillary Clinton cannot stop beating Sen. Bernie Sanders (I-VT) when luck takes the place of voters. To break tied precincts in the Iowa Caucus a few weeks ago, Hillary won every coin toss — 6 out of 6 — the odds of which are less than 2%. In Nevada's caucus today, Democrats played a game of high-low card to determine a tie. And super-lucky Hillary just won with an ace to Bernie's 6 in the precinct of Pahrump, Nevada.
Court drama jolts Senate races
The death of Justice Antonin Scalia is throwing another curveball into the Republican battle to maintain control of the Senate.
Obama Scandals
Obama Opposed Black Conservative Judge Who Was Blocked for 2 Years
When the Democrats mumble about how important it is to confirm judges, just remember that during the Bush years they stalled judicial nominees for years. They had a special enmity for minority conservative judges. Judge Miguel Estrada was successfully blocked for 2 years because they feared that he might end up on the Supreme Court. The ugly liberal attacks helped lead to his wife's suicide.
Gun Rights
Washington Post Lies To Their Readers About Guns (Again)
I don't known anything about Washington Post correspondent William Marsden, which means I know as much about Marsden as Marsden does about U.S. firearms laws.
"Did your French gun control stop a single [expletive] person from dying at the Bataclan?"
Leader of band performing during Paris terror attack speaks out on gun control.
How Scalia and Ted Cruz Saved the 2nd Amendment
Since the passing of Supreme Court Justice Antonin Scalia, the GOP presidential field has, in a rare show of unity, supported Senate Majority Leader Mitch McConnell's statement that Scalia's replacement should be determined by the results of the November election. Democratic hypocrites like Sen. Chuck Schumer accuse the GOP of obstructionism, the memory of their blocking of George W. Bush nominees having faded.
Hide the Decline
Environment &
"Green Energy"
Solar cycle 24 activity continues to be lowest in nearly 200 years
Ir has been a couple of months since WUWT has checked in on the progress of solar cycle 24. Right now, the sun is in "cue ball" mode, with no large visible sunspots as seen below in the most recent Solar Dynamics Observatory (SDO) photo
Fossilized Thinking: Back to communal horse and water powered farms to save the climate
Andreas Malm longs for the good old days. In his new book, Fossil Capital: The Rise of Steam Power and the Roots of Global Warming, Malm, who teaches human ecology at Lund University in Sweden, pines for a time when manufacturing depended on waterwheels instead of steam engines. Indeed, Malm spends more than 300 pages—about 75 percent of the text—discussing why English manufacturers abandoned waterwheels and replaced them with coal-fired steam engines. It's worthwhile history. But in the hands of an avowed Marxist like Malm, it's tedious sledding.
How the progressive left intends to use the courts to harass those who don't agree with them on the climate
On February 10th, the American Constitution Society for Law and Policy ("ACS") hosted a panel discussion on legal approaches and activities associated with "combatting" climate change through legal action. Topics covered were RICO prosecutions, climate torts and the Supreme Court's stay of the Clean Power Plan.
Climate Models Botch Another Prediction
Today's news tells of another mistake of exaggerated climate science prediction.
Obamacare
Government in Healthcare
How Assisted Suicide Becomes A License To Kill
Physician-assisted suicide laws have opened a Pandora's Box of unintended consequences that are anything but compassionate or liberating.
Wrongly Removed Testicles and Drug Overdoses: NHS Clocks Up 1,100 Mistakes In Just Four Years
More than 1,100 National Health Service (NHS) patients have been victims of so-called "never events" – errors so serious that they should never happen – within the last four years alone. But despite strong rules already being in place to prevent such events, managers have promised merely to "learn" from the mistakes.
War & Terror
"Highly dangerous" radioactive material stolen, sparking fears of Isis "dirty bomb"
"We are afraid the radioactive element will fall into the hands of Daesh"
Bond, Jamesina Bond – national security in the Social Justice Warriors' brave new world
I was discussing with a friend two articles today, when I suddenly saw the future — and believe me, it's not pretty, or at least not any prettier than Daniel Craig in a lush blonde wig as he carries out his secret agent duties.
National
Logan Park "witches" put hex on area to stop gentrification
Three young women, calling themselves, "witches" have come up with a creative way to protest gentrification on the Northwest Side. They placed what they call "a protective spell" in Logan Square.
Cibolo Creek Ranch owner recalls Scalia's last hours in Texas
A first-time guest to the Cibolo Creek Creek Ranch, U.S. Supreme Court Justice Antonin Scalia was animated and engaged during dinner Friday night, as one of three dozen invitees to an event that had nothing to do with law or politics, according to the ranch owner.
Eliot Spitzer Investigated For Allegedly Pushing, Choking Woman At Midtown Hotel
Former New York Governor Eliot Spitzer is currently being investigated by the NYPD for an alleged assault that occurred Saturday at a Midtown hotel.
Sweeping sex assault suit filed against University of Tennessee
Six women filed a federal lawsuit on Tuesday claiming the University of Tennessee has created a student culture that enables sexual assaults by student-athletes, especially football players, and then uses an unusual, legalistic adjudication process that is biased against victims who step forward….
Hundreds of California homes, buildings used plans drafted by 2 phony engineers, say authorities
Hundreds of buildings — from houses to strip malls — could face the wrecking ball after California authorities unraveled a decade-long scam involving a pair of phony building engineers who used stolen software to craft bogus blueprints, officials told FoxNews.com.
The impact of Scalia's death on the major court cases to be decided this term
The current term of the Supreme Court began the first Monday in October and will continue until at least late June. Several major cases have already been argued before the justices, but the vote on those decisions as well as several high profile cases that have yet to be heard must now go forward without the court's most reliable conservative voice.
Why So Many Millennials Are Socialists
Septuagenarian presidential candidate Bernie Sanders has been capitalizing on young people's lack of knowledge and life experience to sell them a bill of rotten goods.
Ted Cruz Schools Chuck Todd on the Senate's Responsibility to "Advise and Consent"
Ted Cruz joined Chuck Todd on "Meet the Press" yesterday to discuss his view on a SCOTUS nomination. It should come as a shock to absolutely no one that Todd's questions were pointedly biased. But in typical Cruz fashion, Ted takes the reigns and runs circles around Chuck Todd by factually explaining the US Constitution.
First President in US History to Have Voted to Filibuster a Supreme Court Nominee Now Hopes for Clean Process
President Obama's expressed hope today in his weekly address "that we can avoid the political posturing and ideological brinksmanship that has bogged down this (Supreme Court nomination) process, and Congress, in the past" runs against another historical first for the 44th president: his unique role in history as the first US President to have ever voted to filibuster a Supreme Court nominee.
Call off the bee-pocalypse: U.S. honeybee colonies hit a 20-year high
You've heard the news about honeybees. "Beepocalypse," they've called it. Beemageddon. America's honeybees are dying, putting honey production and $15 billion worth of pollinated food crops in jeopardy.
Seattle Aquarium cancels octopus sex act due to cannibalism concerns
The octopus at the Seattle Aquarium won't be getting any love this Valentine's Day.
Paul Ryan: "We're Not Going To Be Talking About Visa Caps"
In a remarkable interview with popular Fox Business anchor Maria Bartiromo, House Speaker Rep. Paul Ryan (R-WI) declined multiple times to answer whether he would, as Speaker of the House, allow legislation to proceed curbing the rapid growth of America's foreign-born population.
Former Miss Arkansas says Bill Clinton was so-so in bed and confided Hillary was into sex with women.
Now she fears Hillary vendetta and sleeps with loaded semi-automatic
FCC commissioner: U.S. tradition of free expression slipping away
The American traditions of free expression and respectful discourse are slipping away, and college campuses and Twitter are prime examples, according to a member of the Federal Communications Commission.
Since 1997, 17 politicians have been nominated for spoken-word Grammys. All have been Democrats.
For the Clinton family, 2008 was a bad year. Barack Obama, whose track record of winning consisted solely of his victory in 2006, somehow managed to snatch victory away from the Clintons, who'd been in the game since the 1990s. How could this be? How could the prize go to a freshman senator from Illinois?
Joe Biden in 1987: President Should Weigh the Senate's "Prevailing Views" about High Court
The U.S. Senate has confirmed only five Supreme Court justices during presidential election years since 1912 – and the last time it happened current Vice President Joe Biden defended the Senate's constitutional right to act as "a forceful constitutional counterweight" to the president's nominee.
University tells students to report "incidents of discomfort" to campus police
The University of Portland has launched a "Speak Up" webpage that encourages students to report "incidents of discomfort" to its Public Safety department.
Kamala Harris to Replace Scalia on Supreme Court?
California Attorney General Kamala Harris may be on Barack Obama's list of nominees to fill the Supreme Court vacancy left by Antonin Scalia's death.
Fewer Asians Need Apply
How the Ivy League discriminates against top-achieving students
10 Times Democrats Vowed To Block Republican Court Nominees
Senate Majority Leader Mitch McConnell (R-K.Y.) has vowed to block any of lame-duck President Obama's Supreme Court nominations.
1987 New York Times Editorial Urges Senate to Block Reagan's SCOTUS Nominee
In early October of 1987, when President Ronald Reagan had more than a year left on his final term that would end in January of 1989, The New York Times editorial board openly championed the idea of the United States Senate blocking Reagan's Supreme Court nomination. Their rationale? The fact that Democrats had regained control of the Senate in 1986.
Pope suggests contraception can be condoned in Zika crisis
Pope Francis has suggested that women threatened with the Zika virus could use artificial contraception, saying there's a clear moral difference between aborting a fetus and preventing a pregnancy.
Possible Apple Car Testing Facility Has Sunnyvale Neighbors Complaining About Noise
Residents in a Sunnyvale neighborhood say a secretive Apple facility is changing the face of their neighborhood, for the worse.
GOP showing signs of backing down from vow to block Obama SCOTUS pick
President Obama called on Senate Republicans Tuesday to give his eventual Supreme Court nominee a fair hearing in his bid to replace the late Justice Antonin Scalia, as cracks emerged in the Republican leadership's position of automatically blocking any nominee.
Terror attack in Turkish capital targets military personnel
An explosion targeting Turkish military buses carrying personnel killed at least 28 people and wounded 61 others in the capital city of Ankara Wednesday, in what government officials called an intricately planned act of terror.
Transgender Bathroom Bill Heads to South Dakota Governor
Citing student privacy rights, the South Dakota Senate this week passed a bill that would prohibit students at public elementary and secondary schools from using bathrooms, lockers, and shower rooms that don't match their biological sex. The bill, however, also requires reasonable accommodation of students who identify as transgender through the provision of alternate facilities if requested.
University of Montana student gets $245K settlement over false rape allegation
Those with long memories who have been following the "campus rape epidemic" story arc may remember the unusual case of Jordan Johnson. The University of Montana quarterback had one of the more promising collegiate football careers of the past few years. In the 2012 season he passed for 3,387 yards and 32 touchdowns with a quarterback rating of 154.7, placing him in the top five all time players at that position in the school's history. The NFL had already come knocking and he was expected to have a good shot at a spot in the draft.
White students undergo weekly "deconstructing whiteness" program at Northwestern University
White college students are undergoing a weekly "deconstructing whiteness" program at Northwestern University.
Vassar students demand all bathrooms be "all-gender"
"Discriminatory policies of gender dichotomized bathrooms need to end"
Dems blocked Bush judicial nominee for 4 years
Denied vote to "well-qualified" candidate for entire presidential term
Trials halted for all Baltimore police officers charged in death of Freddie Gray
All cases are held up after the jury couldn't reach a decision in the first trial
Dems Passed A 1960 Resolution To Prevent Supreme Court Appointment Ahead Of Election
In the wake of Supreme Court Justice Antonin Scalia's death, President Barack Obama said he plans on nominating a successor despite Senate Majority Leader Mitch McConnell 's vow not to fill the seat until the election is over.
California Board Rejects Measure Mandating Condoms In Adult Films
California officials in charge of workplace safety voted down a proposal Thursday that would have specifically called for putting condoms on actors in adult films, heeding the call of scores of industry officials who said adding that and other restrictions would force them to make films nobody would watch.
Study: Student Support for Censorship Reaches All-Time High
This graphic, courtesy of UCLA's Higher Education Research Institute, should sober everyone who cares not just about the First Amendment but also about a culture that respects free speech
Brown students complain homework is interfering with their activism
Students are reportedly upset that the university wants them to keep up with their academics amid their protesting.
Transgender issue roils high school
Parents ask for Poway district to provide private changing areas for students
Shallow Pre-College Reading Assignments Pave Way for Social Justice Agenda
More than 350 colleges assigned a book to their freshmen last summer. That is, each college picked one book as a common reading. That book was sent on a large mission. Its first job was to create community among the students by giving them something beyond social networking as a shared experience. The book is also meant to introduce pre-freshmen to college-level reading. Behind this lurks a third hope: engaging the half-hearted so they don't drop out.
Is Twitter Silencing Conservatives?
A trend or just coincidence?
The #FreeStacy Story: Why Was My @rsmccain Account Suspended?
Unexpectedly, and without explanation, my @rsmccain Twitter account was suspended Friday evening. Based on past experiences, my guess would be that this resulted from a complaint by one of the leading "social justice warriors" (SJWs) who have been at war with #GamerGate since August 2014. However, there was no reason stated for the suspension, and who knows?
Economy & Taxes
The Right Kind of Class Warfare: Workers vs. Looters
Over the years, I've latched on to several images that do a very good job of capturing the essence of an issue.
US Marshals arresting people for not paying their federal student loans
Believe it or not, the US Marshals Service in Houston is arresting people for not paying their outstanding federal student loans.
California GOP May Cave on Jerry Brown's Health Care Tax
Governor Jerry Brown has continued to demand that a new managed healthcare organization (MCO) tax be imposed by the state legislature.
Col. Sanders' Cambridge Fried Economy
John has already alerted us to the example of Venezuela's collapsing socialist economy as a model of what life under President Bernie Sanders could be like—a prospect I'm calling "Colonel Sanders Cambridge Fried Economy," since it would be a Cambridge (MA) professor's dream to be in charge of fixing all of the things wrong with America.
International
40,000-year-old bracelet made by extinct human species found
In what is quite an amazing discovery, scientists have confirmed that a bracelet found in Siberia is 40,000 years old. This makes it the oldest piece of jewelry ever discovered, and archeologists have been taken aback by the level of its sophistication.
Venezuela Burns as Court Entrenches Gridlock
The Venezuelan Supreme Court late this week ruled in favor of the country's President, Nicolas Maduro, in his dispute with Venezuela's National Assembly over a move Maduro made last month to increase his control of the country's finances and economy.
China said to deploy missiles on South China Sea island
China has deployed surface-to-air missiles on a disputed island in the South China Sea, according to Taiwan and U.S. officials, in a move that has alarmed the country's Asian neighbors.
Limiting free speech about refugees in Scotland
Prosecuting "any form of activity which could incite hatred and provoke offensive comments on social media:
Denmark Criminalizes Free Speech – Selectively
Last week, a Danish district court ruled that what a Danish citizen had written on Facebook in November 2013 violated the Danish criminal code.
Iranian heavy metal band face execution after being charged with blasphemy for "writing satanic music and speaking to foreign radio stations"
Two members of an Iranian heavy metal band could be executed for blasphemy after they were arrested by the state's religious guard and accused of writing "satanic" music.
June 23: Brexit Referendum Day
So Cameron has (all too predictably) struck his poisonous nothing of a "deal" with the EU.
Top Khmer Rouge leader tells court he fought for "social justice"
"I shall shout loudly that I never wanted to agree to any policy that is against the Cambodian people," said Khieu Samphan, one of the Khmer Rouge's top surviving leaders.
Teenage Afghan migrant, 16, "rapes worker at Belgian asylum centre two weeks after attending a course on how to treat Western women"
Teenager followed catering worker down into basement at centre in Menen
Opinion
COULD OBAMA MAKE A RECESS APPOINTMENT TO REPLACE SCALIA?
The answer appears to be "yes," because (once again), the GOP-controlled Senate voluntarily has left itself vulnerable to the exercise of such presidential power.
Don't Let Obama Fill Scalia's Seat
Congress has frittered away virtually every constitutional power save one: the power of the Senate to deny presidential appointments to the federal bench. If Senate Republicans expect conservatives to ever trust them on anything, then they must decline to consider Obama's nominee to replace Justice Scalia.
GOP Has A Duty To Reject Obama's SCOTUS Pick
Republicans should follow Sen. Barack Obama's advice and filibuster the president's SCOTUS nominee.
Republicans have no constitutional duty to vote on Supreme Court nominees
The procedural debate over filling the Supreme Court vacancy resulting from Justice Scalia's death has become tiresome already. Both sides are dressing up their arguments in constitutional clothing, to which the Democrats are adding a dose of moralism.
There's precedent for rejecting Obama Supreme Court nominee
"Obama, GOP gird for battle," screams the headline of the Washington Post that arrived on doorsteps in the snowy U.S. capital this morning. A battle, the story made clear, between Senate Republicans and Democrats over President Obama's nominee to fill the Supreme Court vacancy caused by the death of Antonin Scalia
Have We Finally Reached Peak Transgender?
Men competing as women at the Olympics, LGBT themes on 30 to 45 percent of prime-time television, and influence at the White House—please tell me we've reached the transgender high-water mark.
The Supreme Court Controversy In One Sentence
The controversy over the Supreme Court vacancy is entirely predictable and playing out in predictable ways, but as of yet I haven't seen anyone state the common sense of the subject directly.
Uncle Bernie Sanders Is Brainwashing Our Uneducated Youth
Bernie Sanders is a nice, avuncular character who seems to be harmless enough — a nostalgic throwback to another era — but his espousal of socialism, "democratic" though it may be, misleads an entire generation of American youth who have absolutely no idea of the economic or social ramifications of the senator's ideology.
On Teacher's Kids, and Hugos
Now, I was a teacher's kid – a child at the same school my mother taught at. Teachers' kids tend to meet other teachers' kids. I've never heard any one of them have this experienced any differently, so I would guess it is pretty universal: besides, it makes sense. Authority is assumed to bias in favor of its own (whether children, or friends, or merely those like themselves).
Truth in Captioning
The Sydney Morning Herald provides a précis of Monday's Q&A with Mark Steyn. What the average New South Wales reader will take away from the piece is probably their interesting choice of a screen cap
Pro Tip: Don't Be a "Feminist Man"
Nora Samaran (@NoraSamaran on Twitter) runs a blog called "Dating Tips for the Feminist Man," the idea of which is absurd, an oxymoron.
5 Reasons Republicans Shouldn't Fear A SCOTUS Fight
If you surrender on this one, you might as well pack it in.
Senate GOP Signals It Will Confirm Whoever Obama Wants On the Supreme Court
Senate Judiciary Committee Chairman Sen. Charles Grassley, R-Iowa, center, flanked by Sen. Cory Booker, D-N.J., left, and Senate Minority Whip Richard Durbin of Ill., announces he will do whatever the Democrats want just so long as they kiss him when it is over.
This Government Agency Offends the Constitution and Needs to Be Eliminated
A little-known federal government agency, the Consumer Financial Protection Bureau, imposes enormous costs on consumers and financial service providers through costly and unwarranted command-and-control regulation.
5 Worst Responses To GOP Plan To Delay Supreme Court Confirmation
Even though there's much precedent for fighting lame-duck nominees to the Supreme Court, some people flipped out when Senate Republicans said they would.
Majoring in Anti-Semitism at Vassar
A number of events over the past two years have transformed a prestigious institution into a parody ripe for ridicule.
How to Break a Party
Beginning with the Tea Party wave and continuing through the not-Romney musical chairs of the 2012 Republican primary and the battles over debt limits and fiscal cliffs, most coverage of the Republican Party's internal divisions during the Obama era fell into an easy groove: There was the establishment, and there was the base
The Collapse of Gender Sanity
Physiology doesn't lie: Women are less effective than men at meeting military objectives, and far more likely to be injured in combat. Let's stop denying reality in a misguided effort toward "equality" and agree that women should not be drafted to combat roles.
Let It Burn: The conservative choice
Anger. You're angry.
Bring Back Dueling!
Dueling would provide a much-needed corrective to our increasingly vulgar and reckless politics.
"There Is Only Speech And All Speech Should Be Free."
I am also a free speech absolutist in case you hadn't noticed.
Guys: Never Talk to a College Girl
The more I read about the current climate on America's college and university campuses, the more convinced I am that no man smart enough to go to college would ever be stupid enough to date a college girl.
Multiculturalism has gone mad in Germany
It had been announced as a multicultural experiment prior to the actual arrival of hundreds of thousands of immigrants whom everyone in Germany expected would be speedily integrated into German society and its glorious universities. The University of Dortmund had opened an interfaith prayer hall with special rules. It had been named "raum der stille", the room of silence, a prototype which was opened in many universities in Germany during the last two years.
Ted Cruz more dangerous to liberals than Donald Trump
Robert Reich unintentionally makes the conservative case for Cruz
#FreeStacy: "A Girl's Name"
Yesterday, I did a short telephone interview with Ethan Ralph of The Ralph Retort, which began with him asking, "What should I call you?" This led to me explaining a bit about why (a) my friends call me Stacy, but (b) I use my full name as my byline.
Ivy League crybullies vs. survivor of a Soviet labor camp; guess who needs "emotional support"?
It's hard to tell parody from real life on certain college campuses these days, but I'm pretty sure this article is serious. The article, from the Brown Daily Herald, discusses how Brown students' emotional and academic well-being is suffering because they are so busy fulfilling their "social justice responsibilities" as student activists. (And here I thought that if my parents were paying $60K a year for me to go to school, my first responsibility would be to study!)