News of the Week for May 25th, 2015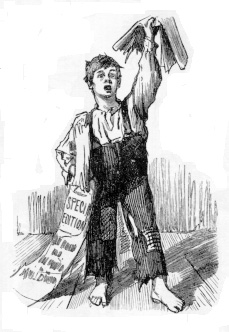 Obama Scandals
DOJ Official: Slavery to Blame for Riots in Ferguson and Baltimore
This lunacy is mainstream thought at the Department of Justice.
Amnesty Granted To Child Molesting Camp Counselor Known As "Papa Bear"
The Department of Homeland Security (DHS) knew last year that an illegal alien California camp counselor known as "Papa Bear" was being investigated on child molestation and child pornography charges but did nothing about it, Iowa U.S. Sen. Chuck Grassley claims in a letter sent to DHS Sec. Jeh Johnson on Wednesday.
Gun Rights
Know Your Enemy: The Shape of Antigun Astroturf, May 2015
We continue to add to the map of Freedom's enemies. There are over 350 nodes on the new map, and every one of them a proven, if not sworn, enemy of firearms freedom.
"Campus carry" gun bill alive again at Nevada Legislature
The controversial "campus-carry" bill – which would allow those with concealed weapons permits to carry guns on Nevada's university and college campuses – remains alive at the Nevada Legislature.
Washington, D.C. "May Issue" Handgun Carry License Law is Unconstitutional, Rules Federal Court Today
A little over three months after Brian Wrenn, two other law-abiding gun owners, and the Second Amendment Foundation asked a federal court to stop Washington, D.C. from enforcing one of its new handgun carry license laws, Senior United States District Court Judge Frederick J. Scullin, Jr., issued a significant legal decision granting their motion for a preliminary injunction.
Hide the Decline
Environment &
"Green Energy"
At the mercy of the climate jihadists
Years ago, I heard the Jewish comedian Jackie Mason performing in Beverly Hills, riffing on the primary motivation of wealthy liberals. They do things, he suggested, not because they actually accomplished anything, but because "I have to look at myself in the mirror."
More Countries Caught Manipulating Their Climate Data
Weather agencies in Australia, Paraguay and Switzerland may be manipulating temperature data to create a sharper warming trend than is present in the raw data — a practice that has come under scrutiny in recent months.
Environmentalists fail in bid to revoke GOP senator's degree
A Washington state senator has survived a campaign by Western Washington University students who demanded their school revoke his master's degree over his global warming positions.
Obamacare
Government in Healthcare
Health Insurers Seek Hefty Rate Boosts
Proposals set the stage for debate over federal health law's impact
War & Terror
Report: Saudis to Buy Nuke from Pakistan in Response to Iran Deal
Saudi Arabia had made the "strategic decision" to purchase a nuclear weapon from Pakistan amid the ongoing negotiations over Iran's nuclear program, a former American defense official said in a report published today in The Sunday Times.
Chinese Military Using Jamming Against U.S. Drones
Global Hawk targeted over disputed South China Sea islands
US warns China not to challenge military flights over South China Sea
The U.S. warned China Thursday against confronting U.S. aerial patrols over the South China Sea days after a verbal dispute between a Chinese military dispatcher and a U.S. Navy surveillance aircraft.
National
Governor signs bill allowing teacher licenses for immigrants
Gov. Brian Sandoval signed a bill Wednesday that would make it easier for immigrants with temporary legal status to get a Nevada teaching license, saying it would help meet the needs of a "new Nevada."
Feds to Use Social Media to Combat Complaints about Michelle O School Lunches
USDA official asks for tweets using #realschoolfood
15 Baltimore neighborhoods have lower life expectancies than North Korea
Inequality in Baltimore has been thrust into the national spotlight this week, with riots and civil unrest in that city following the funeral of Freddie Gray. This inequality has roots that stretch deep into the past. It's been exasperated by bad policy decisions in the present-day. And it makes itself felt in every aspect of life in the city, from the racial composition of neighborhoods to the number of empty houses standing in them.
California State University Approves a U.S. "History" Course That Teaches No History
And you really won't if you're a student at California State University–Sacramento, where the administration has just voted to allow undergrads to use a course in Anthropology 101 to fill a state-mandated course in American history as a requirement for graduation.
Sharpton's Daughter Sues NYC $5 Million for Sprained Ankle – As She Posts Hiking Pics From Bali
Al Sharpton's daughter Dominique is suing New York City five million dollars for a painful ankle sprain. Meanwhile, she's posting photos from her mountain hikes in Bali.
Democrat Billionaire to Self-Fund West Virginia Gubernatorial Campaign
Three decades after Republicans dared Jay Rockefeller to "spend it all" in a campaign for governor, billionaire businessman Jim Justice will help bankroll his own Democratic run for the state's top executive job.
Boston University prof in racist tweet flap accused of trolling white rape victim
Boston University, which has already condemned the racist Tweets of an incoming faculty member, has now been sent an outrageous Facebook exchange in which a poster who identifies herself as the controversial sociology professor mercilessly ridicules a white rape victim.
Revealed: Ferguson Protests Were BOUGHT and PAID For By ACORN Successor
This is simply amazing. We kind of suspected that there was something else going on behind the Ferguson protests, but only now do we have absolute evidence that there were shady organizations PAYING for protesters to show up. How do we know? Because those same protesters are angry that they were promised money and it hasn't been paid yet!
Ted Cruz SLAMS the media for being OBSESSED WITH SEX
Ted Cruz dropped the hammer on the media for continuing to ask him about gay rights
Co-author disavows highly publicized study on public opinion and same-sex marriage
A highly publicized and influential scholarly study about people's views on same sex marriage has been disavowed by one of its co-authors, citing "irregularities" in the data provided by his partner in the research. He is seeking a retraction of the study, published in the journal Science.
Former California state senator, Monrovia mayor Richard "Dick" Mountjoy dies at 83
Former state senator and onetime Monrovia mayor Richard "Dick" Mountjoy, an arch conservative known for sticking to his guns, died of a heart attack Monday night. He was 83.
American Indians Mad at Both Harris and Sanchez
Rival U.S. Senate candidates Rep. Loretta Sanchez (D-CA)17% and California Attorney General Kamala Harris have drawn the ire of the California Democratic Party's Native American Caucus. Sanchez offended members with a "war whoop" during a speech Saturday at the California Democrats Convention, and Harris is in trouble over her stance on tribal lands.
A mom, a disabled son and a home that blazed amid Baltimore's riots
Black soot covers the two-story house like a shadow. The roof has collapsed, and a bright red sign proclaims that the home has been condemned.
Posters on Columbia Campus Call Emma Sulkowicz a "Pretty Little Liar"
As Commencement Week continues at Columbia University, someone spent last night hanging large posters featuring a photo of Emma Sulkowicz and the words "Pretty Little Liar," "#fakerape," and "#rapehoax."
Report: Elizabeth Warren Did Not Disclose $1.3 Million Credit Line From Bank Of America
Massachusetts Sen. Elizabeth Warren, the populist Democrat and foe of big banks, has not listed a $1.3 million credit line against her home with Bank of America on annual financial disclosure documents because of a loophole in federal law, according to a new report.
Capitol Police Now Receiving Training on How to Go to the Bathroom
Capitol Police are receiving training on how to go to the bathroom after incidents where officers mistakenly left their guns behind in restrooms.
CLINTON/STEPHANOPOULOS STREET ART POPPING UP IN NEW YORK
A reader reports that these pics are all around the ABC studios and Good Morning America Times Square set.
Columbia mattress girl looking to cash in on art project
Emma Sulkowicz, known for carrying a mattress around campus for what she claims is a protest of Columbia University's failure to punish her rapist, is hoping to cash in on her alleged art project.
Freddie Gray Case: Prosecutor Doubles Down On Wrong Law
Doesn't understand difference between a "stop" and an "arrest"
Anti-Stephanopoulos Artwork Posted Near ABC News Headquarters in Manhattan
Some interesting artwork has popped up on the streets surrounding ABC News' Good Morning America studios in New York City.
It's Comes To This: Dem Sen. Chris Murphy Uses "Shruggie" Internet Meme On Senate Floor…
Yeah, so this just happened.
Double Trouble? WA cop shoots two "unarmed" black men
"No justice, no peace" rally fizzles out in 30 minutes
E-mails: Hillary knew that State Department asked YouTube to block anti-Muslim movie overseas
Update: Creepy reporter transcript added
Lesbian Couple Demanded A Refund From The Jeweler Who Made Rings For Them AFTER They Found Out He's Christian
According to this, Nicole White and Pam Renouf are a lesbian couple from Canada who went to a jewelry store to have a pair of custom engagement rings made. They were satisfied with the prices and the store's service and they even recommended the business to several of their friends. But one of those friends came back to them after going there and finding the business had a sign posted in the window that says "The Sanctity of Marriage is Under Attack. Let's Keep Marriage Between a Man and a Woman." And when Nicole and Pam found out about the sign, they rushed back to the store and demanded their money back. Even though they previously were happy with the business and the only thing that changed is that they found out the business owners supported traditional marriage.
Update on Kentucky-GOV GOP Primary: James Comer takes the high road.
Good for James Comer: "As you know, I have asked for a recanvass of all 120 counties to make sure that the totals are correct among the 220,000 Republican votes cast. If the results are accurate, I will congratulate and gladly endorse Matt Bevin." As I noted yesterday, there's a difference between a recanvass and a full recount; and it's perfectly reasonable for anybody behind by only 83 votes to ask to make sure that the sums all add up. So what James Comer is doing here is to let people know that he is not planning to ride a dispute over the Kentucky Republican gubernatorial primary results all the way to the bitter end: instead, if the recanvass doesn't show him ahead after all then Comer will be bowing out, gracefully.
Valdosta State Student Who Stomped US Flag Wants To Kill All White People
Eric Sheppard, the Valdosta State University student who was confronted last month by an Air Force veteran after he stomped on the American flag, has issued a violent 4,700-word anti-white rant in which he threatened to "annihilate those who come after me."
Economy & Taxes
The IRS Seized $107,000 From This North Carolina Man's Bank Account
For most of his life, Lyndon McLellan has been in the business of country stores – the types of stores where the employees know customers' names by heart and workers remain loyal for years and years.
Obama wins trade victory in the Senate
President Obama won a big victory for his trade agenda Friday with the Senate's approval of fast-track legislation that could make it easier for him to complete a wide-ranging trade deal that would include 11 Pacific Rim nations.
International
Sweden used as warning example by Norway police
As a current resident of Sweden, I sometimes find myself questioning my own sanity. All these problems I blog about are right there in the open for anyone to see and getting worse by the year, yet media and politicians act as if everything is hunky-dory.
Dutch judge orders "mercy killing" of 80-year-old dementia sufferer after doctors tried to stop her family ending her life
Family of woman said she harboured a "death wish" and wanted to die
Heads LGBTs Win, Tails Christians Lose
So, a Canadian Christian jeweler custom-made a pair of engagement rings for a lesbian couple, Nicole White and Pam Renouf, at their request. Later, when they found out that the jeweler personally opposes same-sex marriage, they went to pieces and demanded their money back. From the CBC's report
Jewelry store sign prompts same-sex couple to ask for refund
"The sanctity of marriage is under attack"
Jeweller says he has been bullied, threatened
The co-owner of Today's Jewellers, under fire for displaying posters in the store opposing same-sex marriage, says he has received hundreds of hate messages, including some threats.
Can David Cameron Recover the U.K.'s National Sovereignty?
Things don't turn out the way they are supposed to, do they? The international structures put in place after World War II offer unhappy evidence. The United Nations, for instance, originally utopian in inspiration, on balance does more harm than good. Signed in 1950, the European Convention on Human Rights arose from a similar generous impulse to hold at bay the tyranny that Communism then appeared to be spreading across the continent. Implementing the Convention and its huge range of human rights, the so-called European Court of Human Rights in Strasburg has evolved into a supreme judicial body for members of the European Union. In 2000, Tony Blair, then prime minister, passed the Human Rights Act, bringing into British law all the protections specified in the European Convention. Put truthfully, he was sacrificing national sovereignty. British history rests on the fact that the law has always been in the hands of Parliament. That was over and done with. European judges could now dictate to Parliament.
Ireland legalizes Gay Marriage
Irish voters backed same-sex marriage by a landslide in a referendum marking a dramatic social shift in the traditionally Catholic country, government ministers and opponents of the bill said on Saturday.
No Change Down Under: Tony Abbott Rules Out Same-Sex Marriage Poll For Australia
Australia's Prime Minister Tony Abbott has ruled out a referendum in Australia to formally recognize same-sex marriage. Speaking in the wake of the landslide win in Ireland for proponents of the same change, he refused to entertain any similar poll in Australia.
Conservative Challenger Wins Polish Election, Signaling Rightward Shift
Polish voters have sent a strong signal that they are unhappy with the country's direction, apparently unseating a president despite the country's years of fast economic growth and unprecedented stability.
Church of England to consider transgender naming ceremony
Vicar of Lancaster Priory proposes motion for General Synod to consider ceremony to mark a person's gender transition
Opinion
Big-mouth Baltimore prosecutor Marilyn Mosby wants everyone else to shut up
After Marilyn Mosby's moment in the sun, where she delivered a 1960s-style speech to announce charges against six officers in the death of Freddie Gray, the Baltimore prosecutor is now asking the court to impose a gag order, according to CBS Baltimore.
Teaching Conformity Share article on Facebook
Last November, Brendan O'Neill wrote an article for the London Spectator on what he called the "Stepford students". It still seems timely.
Really? We Can Pencil It In Already? Clinton-Castro 2016?
If you were a clear-thinking Democrat, this is the sort of news that would make you burst into tears of despair.
The Crisis of the Administrative State, Part 5: Government as Faction
The whole point of a limited government republic with the separation of powers and other constitutional safeguards is to keep government as a neutral force between factions and interests. (See: Madison, Federalist #10. Rinse and repeat.) But today's administrative state—the increasingly independent fourth branch of government—has transformed government into its own special interest faction, lobbying itself on behalf of itself—increasingly in partisan ways.
Thomas Sowell : "Just Asking"
In a recent panel discussion on poverty at Georgetown University, President Barack Obama gave another demonstration of his mastery of rhetoric — and disregard of reality.
How To Spot And Critique Censorship Tropes In The Media's Coverage Of Free Speech Controversies
American journalists and pundits rely upon vigorous free speech, but are not reliable supporters of it. They both instruct and reflect their fickle audience.
Matt Bevin vs. James Comer: Kentucky-GOV GOP primary race still up in the air.
This is a little bit of a sticky wicket: "Matt Bevin may have won Kentucky's Republican primary for governor on Tuesday night. Out of more than 214,000 votes cast, the Tea Party conservative was leading James Comer by 83 votes. Yet with a margin that thin, there might be no way to know with any certainty just who GOP voters in the Bluegrass State actually nominated to lead them for the next four years."
The Emma Sulkowicz Generation
Columbia University recently held its commencement ceremonies, which gives us all another reason to talk about one of the worst people in America, Emma Sulkowicz. For those who are unfamiliar with this particular sordid tale, Emma Sulkowicz was a Columbia university student who claimed that she was brutally raped by a friend named Paul Nungesser. There was only one one problem with Sulkowicz's tale – it was manifest and absolute bulls***, as detailed by a lengthy and thorough Daily Beast article which pointed out the numerous inconsistencies and implausibilities in Sulkowicz's tale, along with Sulkowicz' reticence to be forthcoming in response to Nungesser's offers of proof that the rape never occurred.
One Group That Definitely Doesn't Benefit from White Privilege: Biker Gangs
One can always count on Charles Blow to distill a handful of hitherto inchoate silliness into column form, and this morning he did not disappoint. Picking up each and every one of the witless tropes that have been circulating since the travesty at Waco, Blow set about to establish that a grave linguistic injustice had been done to America's rioters.
Feminist claims that bad consensual sex equals rape victimize women just as surely as the McMartin trials victimized children
Do you remember the McMartin preschool case in the mid- to late-1980s, when the owners of a small, family-run preschool found themselves accused of satanic sexual debauchery with the children in their care? Although the McMartin case was the most widely publicized, and therefore the most memorable, case, there were similar cases popping up all over the United States.
Feminism Is a Totalitarian Movement to Destroy Civilization as We Know It
Emma Sulkowicz lies about rape and Hillary Clinton lies about everything, but feminists insist that no woman ever lies about anything. Feminism is an ideology based on the belief that women have a monopoly on virtue. All women are intelligent, kind and honest, according to feminist theory, and all men are stupid, selfish and untrustworthy. Therefore, women have a right to everything, and men have no rights at all — except, perhaps, the right to remain silent. Because SHUT UP!
Feminists want us to define these ugly sexual encounters as rape. Don't let them.
We need to stop prosecuting bad behavior as rape.
With Friends like These, the Humanities Don't Need Enemies
Enrollment in the liberal arts continues to sink, while academia dithers
The "trigger-happy generation" a passive-aggressive stalking horse for thought police
Are universities and colleges turning out the kind of fragile snowflakes that some students claim themselves to be, or are more hard-nosed than they admit? Peggy Noonan delightfully skewers what she calls the "trigger-happy generation," but makes one fundamental error.
Behind Science Fraud
We reported here the other day about the latest fraudulent article in Science magazine, but don't miss the op-ed about the broader problem of science fraud in today's New York Times by Adam Marcus and Ivan Oransky (who is one of the founders of RetractionWatch).
85 Years Ago, Chesterton nailed the Boomers
"A generation is now growing old, which never had anything to say for itself except that it was young. It was the first progressive generation – the first generation that believed in progress and nothing else…. [They believed] simply that the new thing is always better than the old thing; that the young man is always right and the old wrong."
Fundamental Concepts – Born on Third Base
In 1988 a Texas Politician, Jim Hightower, addressed the Democratic National Convention at Atlanta, Georgia, on July 19. In his speech, he famously said that the Republican nominee for President, George H.W. Bush, "Was born on third base and thinks he hit a triple". It's a pithy turn of phrase, and today a lot of people credit Hightower with coining it.