News of the Week for May 3rd, 2015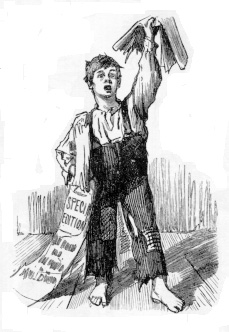 Obama Scandals
It's Magic: Thousands More Lois Lerner Emails Found
About midway through Grandma Clinton's second term we'll probably discover her lost hard drive buried beneath boxes of Depends.
Obama Admin. Won't Let States Ask for Proof of Citizenship … On Voter Registration Form!
The evidence clearly shows that non-citizens are ending up on the rolls as a result.
Gun Rights
State restrictions on concealed carry by noncitizens are unconstitutional
A federal district court in North Carolina held Friday that North Carolina may not discriminate against permanent resident noncitizens in issuing licenses to carry concealed guns. (Messmer v. Harrison.) The U.S. Supreme Court's D.C. v. Heller decision said that general bans on concealed carry of guns are constitutional, because the have been around in many states starting with the early 1800s. But the Supreme Court held that state laws discriminating against noncitizens — even as to activities that aren't themselves constitutional rights — usually violate the Equal Protection Clause. That seems to be the court's rationale in this case.
Seventh Circuit Upholds "Assault Weapons" BanShare article on Facebook
The Seventh Circuit just upheld an "assault weapons" ban in the city of Highland Park, Illinois. The (terrible) decision is here. The dissenting argument strikes me as being mostly legally and historically correct, and extremely well constructed. Its author, Judge Manion, is clearly aiming his words directly at the Supreme Court.
Hide the Decline
Environment &
"Green Energy"
US to launch blitz of gas exports, eyes global energy dominance
The US Energy Department prepares a wave of LNG gas permits in the latest move to redraw the world's oil and gas landscape
Swiss Weekly Calls Temperature Rise A "Propaganda Trick" (Not A Trend) …"We Are Making A Warming"!
At the print edition of Swiss news weekly "Weltwoche", science journalist Markus Schär writes that not only has the global temperature trend suspiciously been tampered with, but so have the datasets of the Swiss Meteorological Service
ICE, ICE BABY
Stop. Collaborate and listen: Ice is back, and apparently, it isn't at risk of disappearing, as Steven Hayward explains. Okay, it's a bad reference to Vanilla Ice, but the horrific, imminent doom-and-gloom melting of the Earth's ice caps–which Al Gore predicted would disappear completely by 2013– are doing quite well, thank you very much. Indeed, satellite images show the Arctic ice cap has grown and thickened 43-63% since 2012.
Three Simple Facts that Scuttle the Global Warming Paradigm
Cutting through the fog: a primer for the layman.
Obamacare
Government in Healthcare
GOP prepares list of demands if justices rule against ObamaCare
Republicans believe a Supreme Court ruling against ObamaCare this summer would give them leverage to force President Obama to scrap the healthcare law's central pillars.
War & Terror
Maersk Tigris ship manager declines comment, Pentagon says Iran boards vessel
The ship manager for the container vessel boarded by Iranian forces declined to comment on the status of the vessel on Tuesday.
Iran seizes Marshall Island-flagged merchant ship
"Apparent provocation" — The Pentagon
Girls rescued from Boko Haram camp not from Chibok, Nigerian military says
Girls rescued from Boko Haram terror camps in Sambisa Forest on Tuesday are "not the Chibok girls," Nigerian Army spokesman Sani Usman said.
The Marco Rubio Amendment That Could Kill the Iran DealAlex Rogers
Sen. Marco Rubio has proposed a change to the Iran nuclear review bill that could unravel a carefully crafted compromise and kill the Obama Administration's negotiations.
Baltimore rioters attempted an IED ATTACK on police
UH… peaceful protesters anyone? But they're definitely NOT THUGS don't call them that because then you're a racist!
Conservative senators sandbag McConnell, jeopardizing Iran bill
Two junior conservatives blindsided Senate Majority Leader Mitch McConnell (R-Ky.) Thursday by attempting to force a vote on an amendment that could derail the bipartisan Iran nuclear review bill.
The Obama Administration Is Giving Up the Gulf to Iran
On Tuesday, Iranian patrol craft fired warning shots, then seized the Maersk Tigris in the Hormuz Straits. Despite the seizure, diplomats from Iran, the United States and four other major powers will resume talks Thursday . . . Two weeks ago, the U.S. dispatched an aircraft carrier to waters near Yemen and the Iranian convoy carrying arms to Yemeni rebels turned back.
ISIS Demands $23 Million for Assyrian Hostages, Vigil Held in Australia
Assyrian church leader are reporting that ISIS has rejected a ransom offer for the 230 Assyrians it captured on February 23 in the Hasaka province of Syria (AINA 2015-02-23). 253 Assyrians were captured in the initial attacks on the 35 Assyrian villages on the Khabur river. 23 were subsequently released but 230 remain in captivity, including 52 children, 84 females and 95 males.
ISIS militants execute 600 Yezidis northern Iraq
On Friday the so-called Sharia Court of the Islamic State group (IS/ISIS) reportedly executed 600 hostages from the Yezidi community of Shingal (Sinjar) in the Talafar district in northern Iraq.
National
Cypress CEO Responds to Nun's Urging a "Politically Correct" Board Make-up
Response of T.J. Rodgers, President & CEO of Cypress Semiconductor, to Doris Gormley, OSF, Director of Corporate Social Responsibility for The Sisters of St. Francis of Philadelphia
The odd tactic of giving Baltimore protesters "space" to destroy property
Sometimes a protest is just a riot camouflaged in self-righteousness. It might not start that way, and the actors might not think that it is. But nonetheless, sometimes it is.
Seven Lawsuits Now Pending Against FCC Over "Net Neutrality" Rule
The number of lawsuits filed by industry groups against the Federal Communications Commission (FCC) over its new "net neutrality" rules continued to grow, with a seventh organization joining the pack last Friday.
Baltimore Police: Gangs Enter Partnership to "Take-Out" Officers
The Baltimore Police Department says they have received a credible threat that numerous gangs have entered into a partnership to "take-out" law enforcement officers.
Gay Businessman Who Hosted Ted Cruz Event Terrorized: "I am shaken to my bones by the e-mails, texts, postings and phone calls of the past few days. I made a terrible mistake"
Welcome to America in 2015, where mere associattion with the "wrong people" will have you living in fear.
Wisconsin's Shame: Rogue DA Breaks His Silence; Threatens Critics with ProsecutionShare article on Facebook
If a prosecutor wants to assure the public he's not out of control, perhaps he shouldn't suggest that critics could be prosecuted. On Saturday, Wisconsin governor Scott Walker commented on Milwaukee District Attorney John Chisholm's use of armed, pre-dawned raids against conservative targets of his extraordinarily expansive "John Doe" investigations.
Freedom of Conscience Wins a RoundShare article on Facebook
Amidst the unrelenting bad news regarding freedom of conscience (see, for example, this report of an Oregon hearing officer imposing a ruinous $135,000 judgment on a Christian baker who refused to bake a cake for a gay wedding), it's refreshing to read a bit of constitutional sanity. My good friends at the Alliance Defending Freedom (full disclosure: I worked for ADF for a number of years and continue to speak at ADF events) just won a key decision in a Lexington, Kentucky trial court on behalf of "Hands On Originals," a custom printing company. Hands On Originals (HOO) refused to print t-shirts for a 2012 gay pride parade, and the organizers filed a complaint before the local human rights commission. HOO was one of three t-shirt companies the gay pride parade organizers contacted, and when HOO refused the order, the group was easily able to find an alternative vendor. The commission, however, ruled against the company, and the company appealed to the circuit court.
Printing business has First Amendment and RFRA right to refuse to print gay pride festival T-shirts
The Gay and Lesbian Services Organization (GLSO) tried to get Hands on Originals (HOO) to print some T-shirts promoting GLSO's Lexington Pride Festival. One of the owners of Hands on Originals refused, because he disapproved of the message that it was asked to print.
Baltimore Rioters Threatening "Anybody… Who Was Not African-American"
A CNN correspondent covering the Baltimore anti-police riots live indicated rioters were openly hostile towards "anyone… who was not African-American."
Carlos Muhammad, Always at the Left Hand of Chaos
Carlos Muhammad of the Nation of Islam has a knack for appearing just off center stage. Here he is Saturday, at arm's reach from the Mayor of Baltimore as she announced she had given space to "those who wished to destroy" and thanked the Nation of Islam for being so helpful; the city had already begun to go up in flames at the time
Lib Rag Salon: When Blacks Riot, Burn Police Cars, Destroy Private Property It's A "Legitimate Political Strategy"…
For white people it's a crime.
Baltimore Burns, WH Busy Making Sure Everyone Has Chopsticks For State Dinner…
Supreme Court tells another court to reconsider Obamacare mandate for religious groups
The Supreme Court on Monday told yet another lower court to reconsider cases from Catholic groups who object to the part of Obamacare that requires employers to insure birth control as part of their health plans.
University upset that liberal protesters were filmed at public event
Equity feminist Christina Hoff Sommers spoke to Georgetown students on feminism while many feminist students held protests and opened a "safe space."
Vermont Sen. Bernie Sanders to run for president
Vermont Sen. Bernie Sanders will announce his plans to seek the Democratic nomination for president on Thursday, presenting a liberal challenge to Hillary Rodham Clinton.
Faculty may prefer female applicants for STEM professorships
But, if so, why are there so few female faculty in some fields?
Clinton Foundation Failed to Disclose 1,100 Foreign Donations
The co-founder of the Clinton Foundation's Canadian affiliate is revealing new details about the charity's donors in an effort to counter allegations in the New York Times and the new book "Clinton Cash."
Feminist attack on Protein World backfires
there is a lesson here for the GOP
Bill To Register All California Drivers To Vote Advances
Last month, Oregon Governor Kate Brown received considerable media attention when she put her signature on a new law that automatically registers every licensed driver in the Beaver State to vote. Here in California, newly-minted Secretary of State Alex Padilla is pushing for the state legislature to follow Oregon's lead.
Commie Bill de Blasio Launches Class War From Exclusive Private Club
New York Mayor Bill de Blasio traveled to Milwaukee to attend a fundraiser where he delivered a blistering speech attacking Scott Walker and the wealthy.
Bernie Sanders gets all important Occupy endorsement for President
Bad news for the 1%?
Jeb Bush Endorses Puerto Rican Statehood in Spanish Speech
Jeb Bush confronted one of the Republican Party's touchiest debates head-on Tuesday, telling Puerto Ricans that conservatives should be proud that America is "an immigrant nation" and value the contribution immigrants make to the country.
A Hug Now Requires "Affirmative Consent" At UVA — Or You're Guilty Of Sexual Assault
If you don't explicitly ask for and get permission for your clothed body to touch another person's clothed body in a hug, you could now be accused of "sexual assault" through "sexual contact" at UVA.
Prisoner in van said Freddie Gray was "banging against the walls" during ride
A prisoner sharing a police transport van with Freddie Gray told investigators that he could hear Gray "banging against the walls" of the vehicle and believed that he "was intentionally trying to injure himself," according to a police document obtained by The Washington Post.
Hurricane Hugos
The controversy surrounding the prestigious sci-fi Hugo Awards.
Brandeis Microaggression protest accused of being Microaggressive
Brandeis Asian students group apologizes to Asian students "triggered or hurt by the content of the microaggressions in our installation"
April 30, 1975. The fall of Saigon.
A metaphor for the Obama Administration's foreign policy
More Law Enforcement Officers Killed Each Year Than Young Black Men By White Cops
According to the National Law Enforcement Officers Memorial Fund 682 law enforcement officers were killed in the line of duty in the past five years in the United States. That averages out to over 136 dead law enforcement officers each year.
#BaltimoreRiots Teen Thanks Mom, while American U Prof calls her Mammie
"I understand how much my mother really cares about me. I just got to try to do better."
Tone-Deaf Mayor Of Baltimore Gives Press Conference In Front Of Sharpton's Banner With "No Justice No Peace"
She gave a speech about how much she cares about the community, but then seemingly endorsed this inflammatory position standing in front of Sharpton's banner.
Baltimore prosecutor charges police with murder, manslaughter in death of Freddie Gray
One Baltimore police officer was charged Friday with murder, three with manslaughter and two with assault in the death of Freddie Gray, who a prosecutor said suffered a broken neck last month when he was left shackled at the feet and lying face down in a police van by officers who ignored his pleas as they made their rounds.
Big muscle in Little Saigon: The rise of Vietnamese Americans as a political force in Orange County
Van Tran's 2004 election to the state Assembly was as a shot across the political bow, serving notice that Little Saigon's electorate had come of age and would be emerging in ways unprecedented by any other ethnic group in recent history.
Trouble In Transtopia: Murmurs Of Sex Change Regret
…Let's start with Alan Finch, a resident of Australia who decided when he was 19 to transition from male to female, and in his 20s had genital surgery. But then, at age 36, Finch told the Guardian newspaper in 2004
Baltimore Rioters Evoke Cop-Killer Assata Shakur
This is what civilization is up against in Baltimore
Princeton ethicist: it's "reasonable" to kill disabled newborn babies
Princeton professor and animal rights activist Peter Singer argued that it is "reasonable" for healthcare providers, insurance companies, and government programs such as Medicare or Medicaid to kill mentally disabled babies.
Freddie Gray Family Attorney Is "Mentor" To Prosecutor Who Just Charged Officers, Donor To Her Election And Part Of Her Transition Team
She really should have recused herself or turned it over to a special prosecutor.
Baltimore Fraternal Order Of Police: Appoint A Special Prosecutor In Gray Case, Present Prosecutor Mosby Has Connections To Gray Family
The prosecutor, Marilyn Mosby, is also married to a city councilman who spoke out against the police in this case.
Another attack on Scott Walker boomerangs
You know what the biggest surprise in Walker's financial status is?
Six Baltimore Police Officers Charged In Freddie Gray's Death
All six officers were in custody, officials said. "No one is above the law in our city," Mayor Stephanie Rawlings-Blake said. "Justice must apply to all of us equally."
Oakland May Day Protests Marred By Vandalism To Businesses, Cars On Auto Row
A May Day protest and march through the streets of Downtown Oakland turned violent Friday evening, with some businesses and cars being vandalized.
May Day Mayhem: 3 SPD officers hurt as rioters march through Seattle
Police say black-clad May Day marchers hurled wrenches and rocks at officers and hit police with sticks as a Friday evening march through Seattle's Capitol Hill neighborhood turned violent, injuring three officers — two seriously.
Clarke: Freddie Gray Charges "Duke Lacrosse Case All Over Again"
Milwaukee County Sheriff David Clarke (D) declared the charges brought against six police officers in the death of Freddie Gray "George Zimmerman and the Duke Lacrosse case all over again" and said "these cops are political prisoners," offered up as human sacrifices, thrown like red meat to an angry mob" on Friday's "Your World with Neil Cavuto" on the Fox News Channel.
Santorum expresses support for Bruce Jenner
Bruce Jenner got support from a surprising quarter on Saturday: Rick Santorum.
Why Is the State Department Barring an Iraqi Nun from Entering the United States?
Every member of a delegation of Iraqi minority groups has been granted visas to visit Washington for official meetings — except one. An Iraqi nun, who is a representative of the Nineveh Christians who have been forced to flee Iraq or be slaughtered by ISIS, has been barred from entering the United States by the Obama administration.
FDA to Crack Down on Home-based Soap Makers
People who are trying to do good for their families and the planet by living a simple life based on traditional skills are facing yet another assault. Artisanal soap makers say new regulations, proposed by Senator Dianne Feinstein (D-California) and Senator Susan Collins (R-Maine), will put them out of business.
Missouri lawyer said former hospital may have stolen black babies
A lawyer for a long-separated mother and daughter said on Friday he is investigating whether staff at a now-closed St. Louis hospital may have taken babies from impoverished young black women to put them up for adoption
Marilyn Mosby just bought herself some trouble over Freddie Gray
We've now had the better part of a day to absorb all the information coming out of the rather stunning announcement from Baltimore City State's Attorney Marilyn Mosby, which Ed covered yesterday. After she leveled very serious charges against six police officers related to the death of Freddie Gray, Mosby was immediately being hailed as a hero by the usual sources on the left. But now that I've had some time to go over the charges and what's been revealed of the case thus far, it seems very likely that Ms. Mosby, barely three months into her first elected office, has grabbed a tiger by the tail.
The Curious Case Of Freddie Gray's Transport Van Companion – Baltimore Prosecutor, Marilyn Mosby, Manipulating The Media…
On April 29th the Washington Post ran an explosive article highlighting information from a passenger who was inside the transport vehicle at the same time Freddie Gray was driven toward central booking. According to the Washington Post source: Freddie Gray was intentionally "trying to injure himself".
VOTER FRAUD IS REAL
There is growing evidence non-citizens are voting. And of course this is precisely why leftists keep challenging voter ID laws, while simultaneously taking executive action to undermine existing immigration law and grant legal permission for illegals to remain in the country. Since when is asking for ID discriminatory? I think I'm going to sue my public library. And maybe the police department, the next time they pull me over.
All the arguments you'll ever need against the fascism behind the gay marriage movement
Ben Shapiro outdoes himself in this one. It is the perfect distillation of everything you need to know to understand why the gay marriage movement isn't about ending homophobia and is about ending traditional religion in America.
School reform success in New Orleans is just white privilege talking, say scholars
By all accounts, education reform in post-Katrina New Orleans has been a roaring success: Test scores and graduation rates are up and students once trapped in failing schools have their choice of charter schools throughout the city.
Law Professor: Baltimore Officers Were Overcharged, Charges Will Likely Be Dismissed
Charges filed against the six Baltimore police officers for their involvement in the death of Freddie Grey will be dismissed, a George Washington University law professor predicted in an interview with The Daily Caller.
Rick Santorum Shows Support for Bruce Jenner at South Carolina Republican Party Convention
Presidential hopeful and former Pennsylvania Senator Rick Santorum showed some support for Bruce Jenner at the South Carolina Republican Party's convention Saturday.
Highest Ranking Cold War Defector: The KGB Invented "Liberation Theology"
In a startling new interview, a 3-star general and former head of Communist Romania's secret police who defected to the United States in 1978, claims that the Theology of Liberation was the creation of the KGB, who exported it to Latin America as a way of introducing Marxism into the continent.
Free Speech on Campus: "F*ck Masculinity", "Fight the Straightness"
The not-so-tolerant left fears nothing.
Pope Francis praises Junipero Serra as U.S. "founding father"
Pope Francis weighed in on a thorny topic in California history Saturday when he spoke at length at a Rome Mass about Father Junipero Serra, the controversial California mission founder set to become America's first Latino saint later this year.
Accused officers have wide range of experience
The six officers accused in the death of Freddie Gray face a litany of charges that include second-degree depraved-heart murder, involuntary manslaughter, false imprisonment and misconduct in office.
NY Police Officer Brian Moore Fighting For His Life – In Coma After Ex-Con Shoots Him in Head
New York City Police Officer Brian Moore is reportedly in an induced coma after being shot in the head yesterday by ex-con Demetrius Blackwell.
Columbia Multicultural Advisors: Put Trigger Warning on Ovid's Metamorphoses
Trigger Warning Warriors: "contains triggering and offensive material that marginalizes student identities"
Government worker unions shrivel under Scott Walker's reforms
For decades, Wisconsin's public employee unions have been represented by one of three main AFSCME "councils" or union of local unions. Starting soon, there will be only be one.
Coming Out Of The Commie Closet? Democrats Officially Celebrate Communist Holiday
Yes, I know none of the critics of the Democratic party will be surprised by this admission, but most democrats generally deny that they're communist. But for the first time as far as I can tell, the official Twitter account of the Democratic party is recognizing and celebrating the communist holiday of May Day.
Economy & Taxes
Dependency, Work Incentives, And The Growing Welfare State
Our current welfare system is bad for both poor people and taxpayers.
US Growth Slows to 0.2% Annualized GDP Growth, Also Known as "Recessionary Nongrowth"
A negative growth rate is actually the definition of a recession, of course, but these things often have to first cross an almost-zero threshold before plunging officially into negative territory.
Baltimore And The Broken Windows Fallacy
The opportunity costs of rebuilding Baltimore after its riots will be steep.
The Last Time Initial Jobless Claims Were This Low Was The Peak Of The Dot-Com Bubble
Initial jobless claims have been worse than expected for the last 2 weeks but remained below the magical 300k level, so it was only appropriate that this week all the great economic news of late – record plunge in US macro disappointments and a dismal 0.2% GDP print – would be met with the lowest claims print in 15 years. At 262k (against a 290k expectation), initial claims has only been lower once – the week of April 14th 2000 – which just happened to mark the top of the Dot-Com bubble. While this is great news, we do note that a rolling average of Texas Jobless claims shows the improving trend has stalled.
Soros Hides Billions From U.S. Taxes
Liberal billionaire George Soros has avoided paying billions in federal taxes by transferring assets to Ireland, a corporate tax haven, Bloomberg reported on Thursday.
International
Is Ed Miliband Insane?
I have a terrible inkling that the Brits might just be silly enough to elect this enemy of their civilization.
Parents anger after children as young as THREE told to sign contract promising not to use "transphobic language" at nursery
Turnham Primary School demands pupils sign "agreement" before starting
South Africa: Farm invaded near Kwelehra
About 400 angry residents of Tuba village near Kwelerha invaded more than 10 hectares of land on Freedom Day.
Meet Brazil's "Confederados": They've forgotten how to speak English but the South American descendants of rebels who fled US after the Civil War still turn out by the thousands to celebrate their Dixie roots
Sunday's party marked the 150th anniversary of the end of the American Civil War and was held in a rural Brazilian town colonized by families fleeing Reconstruction
Iran's underground restaurants serve up pork, wine and a pinch of freedom
In the Islamic State of Iran, restaurants are not allowed to serve items forbidden by sharia law, like alcohol and pork. And yet, it is possible to find underground establishments that serve them.
HE wasn't expecting the Spanish Inquisition! Six officers arrest 71-year-old Monty Python cameraman for lampooning politicians
Police were responding to complaints over light-hearted posters in Kent
6.8-Magnitude Quake Off Papua New Guinea
The earthquake strikes off New Britain island, northeast of mainland Papua, but no tsunami is expected.
Progress: Britain bans fitness company's ad for promoting unhealthy sexiness or something
This is the feminist equivalent of atheists suing to get the Christmas tree in front of city hall torn down on church-and-state grounds. Is that a battle you really want to win, knowing the damage it'll do to your war effort? In fact, this is worse than the Christmas-tree example because it's an attempt to shame people for finding attractive what most of them find attractive, a losing tactic no matter which side is engaged in it. Goofing on objections to the ad, Free Beacon writer Alana Goodman sums them up this way: "Ban hot people." What percentage of people reading about this had the same mocking reaction? Eighty? How many people, watching this very mundane ad be turned into a thoughtcrime by the state, are reaching the same conclusion that Ace did, that the outcry must be driven by jealous overweight women eager to punish sexual rivals with whom they can't compete? Sounds like a winning PR strategy to me.
Welcome to Liberland, the tiny patch of woodland claiming to be the world's newest country
Self-proclaimed libertarian micro-state whose founder admires Nigel Farage welcomes its first citizens on Friday, with the first 100 arrivals to be granted honorary citizenship
Activists bare breasts to disrupt Le Pen's May Day speech in Paris
Three bare-breasted women making Nazi salutes disrupted a May Day speech by French far-right leader Marine Le Pen as she accused her political rivals of failing to tackle immigration and radical Islam.
Green Party "Open" to Permitting Three-Way Marriages
Green Party leader Natalie Bennett has said her party would consider allowing polygamous marriages and civil partnerships in the UK.
Indian Congress Wants Inquiry Into "Clinton Cash" Donations Of Party Leader
The repercussions from Peter Schweizer's bombshell book Clinton Cash: The Untold Story of How and Why Foreign Governments and Businesses Helped Make Bill and Hillary Rich are reaching far beyond the shores of the United States.
Alibaba Job Opening: "Code Monkey" Motivator Who Looks Like Porn Star
In the past, Chinese e-commerce giant Alibaba has been praised for the degree to which its corporate culture promotes gender diversity. For instance, a third of the company's founding partners are women and according to FT, women account for 9 out of the 30 partners who make key decisions. Here's what CNN had to say about the company last year in an article entitled "The Women Of Alibaba Put Silicon Valley To Shame"
Opinion
We're Addicted To Judgment Porn
Social media networks have become the number-one distributors of judgment porn, where people get high on another person's low.
Bring Back The Distinction Between Public And Private
The anti-discrimination debate isn't about religious liberty, but about whether government has the right to tell people what they can do in their private lives.
"The Slow Death of Free Speech in Britain (America, You're Next!)"
Brendan O'Neill (the editor of spiked) writes about this in Reason
Let "free range" kids roam home
In Maryland, it's hard to tell exactly where the law stops and parenting begins.
The Class of 2015: Book Burners Afraid of Matches
The Leftism of today's college campuses will lead to the Fascism and Socialism of a Hitler or a Stalin. These Occupy-ers are essentially book burners.
Intolerant Diversity, "Rape Culture," and the Feminist-Industrial Complex
The reader's irritated impatience ("What's the point here?") got an unexpectedly quick answer from the latest headlines
Baltimore and the State of American Cities
Six weeks ago, before Baltimore had become the latest venue for outrage over the killing of black men by the police, Mayor Stephanie Rawlings-Blake delivered her annual State of the City address. Rawlings-Blake, who served previously as the chair of the city council, ascended to her current post in 2010, when her predecessor was indicted for embezzlement. She was elected the following year with eighty-four per cent of the vote. Like most such speeches, the State of the City was a mixture of praise for various categories of noble citizens, statistical self-congratulation, and pledges to deliver more such progress in the very near future.
The Surgeon General is an idiot
Back in the closing days of the Senate under One-Eye Sen. Harry Reid, Dr. Vivek Murthy was confirmed as US Surgeon General by the narrowest of margins.
The fascism of the homosexual marriage advocates
As the primary season gets underway, CNN is an early leader out of the gate in manufacturing quotes for GOP contenders.
The Baltimore Rioters Aren't "Angry." They Are Having the Time of Their Lives.
One of the laziest cliches about the rioting in Baltimore is that it is driven by "anger." I'm sure many people are angry about policing in Baltimore, and perhaps justifiably so (Baltimore is a poorly governed city, so it's not hard to believe the police department is deeply dysfunctional — although I can't say I know much about it one way or the other). I'm sure some of the thugs throwing bricks are angry, too. But trashing cars, stealing liquor and junk food, setting things on fire, etc. aren't really angry acts. They are acts of gleeful mayhem. Look at pictures of looters pretty much any place, anywhere. Are they glowering with anger, or are they enjoying themselves? A riot very often is simply a festival of lawlessness, where people can let loose and engage in the (unfortunately, for many people) thrilling act of breaking things.
Kirsten Gillibrand Put a Kitten In A Blender
I have decided I can no longer remain silent, and it's time to come forward with my story
The Paradox of Dogma: How the Left Is Crippling Itself
If you try to shut down public debate, is this a way of ensuring that you win—or an admission that you have already lost?
We Believe In Free Speech, But …
Speech doesn't have to live up to your conception of social good to merit protection
The End Game Becomes More Clear
Though you don't need a rainbow sticker on the back of your car to tell the world you are black, the gay rights movement is intent on equating the struggle for black civil rights with their own quest to redefine marriage. And it was abundantly obvious yesterday that the Supreme Court recognizes this would be a redefinition of the institution.
Why conservatives have more empathy than liberals
Britain goes to the polls next week and the Labour leader, Ed Miliband, is clear about what the choice is.
Bernie Sanders brings wealth of 19th century ideas to Democratic presidential sweepstakes
Bored by 24 years of being ignored in Congress for 24 years, Vermont Senator Bernie Sanders has entered the presidential race in his bid to be the Democratic Party's ABC (Anybody But Clinton) candidate this year, where he will be ignored by millions of voters. His entrance pushes the median age of a Democratic candidate to 70 as the 73-year-old joins Elizabeth Warren, 65, Hillary Clinton, 67, and Joe Biden 72 in the battle to be the least unelectable candidate the party can find for 2016.
The Dangers of a Constitutional "Right to Dignity"
It may provide support for same-sex marriage, but it also empowers judges to decide whose "dignity" they wish to prioritize.
MORE Nigerian Hostages Rescued From Boko Haram!
Chibok girls still missing, though
Exploiting Social Justice Warriors for Fun and ProfitShare article on Facebook
The social justice left is only truly strong when it exercises lawful power — such as when it runs your company, your school, or your government. Yet even then it's often constrained by the Constitution, statutes, regulations, and contracts. When the social justice mob is confined to public shaming, its cultural power is limited to the credibility and seriousness others give it. In other words, if a target can withstand a week's worth of hashtags, Buzzfeed will post another battery of kitten photos and pop culture quizzes ("What Does Your Fave '90's Cartoon Say About Your Personality?) and the angry kids will move on.
Thoughts on the criminal charges in the Freddie Gray case
As John discussed below, the Baltimore State's Attorney is bringing criminal charges against all six of the Baltimore police officers who were involved in the arrest and handling of Freddie Gray. I have a few observations about this story.
Arizona college denounces "Whiteness"-fueled hate speech
After months of silence, Arizona State University is condemning recent activity by white nationalists and "hate preachers" who were responding, in part, to a new class on the "Problem of Whiteness."
Freddie Gray Cops Charges – Justice or Political Theater?
Prosecutor so far discloses little evidence in support of charges.
Democrat-Run Baltimore is a Gangsters' Paradise
Democrats in riot-torn Baltimore really like gangsters.
Fundamental Concepts – Eff Off
The idea behind Fundamental Concepts has always been that these posts would serve as a kind of political copybook heading, not a pithy saying, but something meant to convey basic American values and, well, fundamental concepts. These last few weeks for some reason have been politically very draining, and it's been harder and harder to think of subjects. We've seen instance after instance where the most egregious violations of American sovereignty and law have been trampled, times when our culture has been debased and our traditional values trampled. I know, it has ever been thus, but somehow it seems worse lately, and this week I figured out why: Because nobody seems to care.
"Go Left, young man!" Or the Left is doing what it does best.
It's always worth remembering that the Left's default setting is . . . Left
Confused by "L.G.B.T.Q.Q.I.P.2S.A.A"? Gay Marriage Activists Explain
For many years, the most popular acronym for those in the gay community has been "L.G.B.T," which stands for Lesbian. Gay. Bisexual and Transgendered. Recently, they added the letter "Q". The "Q" can stand for either "queer" or "questioning" (someone who still isn't sure of their sexual identity).
Rape Culture Means: Guys, Do Not Have Sex With Jordan Bosiljevac
Jordan Bosiljevac is a deeply confused sophomore at Claremont McKenna College (annual tuition $47,395) and, like every other college girl, she's got an opinion about rape culture
Freddie Gray's Knife – Why is Prosecutor Claiming Unlawful Arrest?
Is Prosecutor Mosby correct that Gray's arrest was unlawful because knife was legal?
Marilyn Mosby: hypocrite, grandstander, ideologue
Alan Dershowitz, the famous defense lawyer, has called the case against the six Baltimore officers involved in the death of Freddie Gray "a show trial." The actions of prosecutor Marilyn Mosby "had nothing to do with justice," but instead amounted to "crowd control," Dershowitz said in remarks reported by the Daily Caller.
Mosby so far
Baltimore state's attorney Marilyn Mosby has charged six Baltimore police officers with serious crimes in connection with the death of Freddie Gray on April 19. The New York Times account of the charges is here. The Washington Post enumerates the charges here and takes a look at Ms. Mosby here.
Additional thoughts about the Freddie Gray case
I have posted my initials thoughts on the criminal charges against six Baltimore police officers. Former federal prosecutor Bill Otis has offered more extensive, and better-informed, observations. Among them are the following, all of which make good sense to me
Academic freedom for those who seek to destroy academic freedom
UCLA's Jewish Studies Center honoring anti-Israel academic-boycott-loving Prof. Cornel West
Are the Baltimore cops being railroaded?
You need read only one quote from the Baltimore state's attorney about the indictment of six cops for the death Freddie Gray while in police custody.
McCarthy was right.
One of the constant bleats from the political left in America is that anyone questioning the patriotism or motives of the Left is engaging in McCarthyism, a politically motivated witch hunt.