News of the Week for April 26th, 2015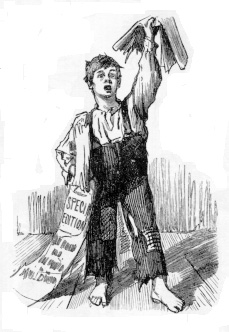 Obama Scandals
DHS confirms: Yes, the "Top Model" murder suspect was allowed to stay in the U.S. under Obama's amnesty — despite being a gang member
A known gang member, I should stress. His gang affiliation was already flagged in a federal database when he applied for amnesty under Obama's 2012 DACA action for DREAMers. Immigration officials are supposed to check that database before granting the application. Emphasis on "supposed to."
DREAMer Arrested in Sexual Predator Sting Near Texas Border
A Honduran man who had entered the country illegally but had been allowed to stay under Obama's DREAM Act is now facing federal charges after he allegedly tried to lure a 14-year-old into a hotel room for sex. The girl turned out to be a federal agent. "Hernandez-Rodas is a Honduran National who resided in Laredo legally under the deferred action for childhood arrivals (Dream Act)," according to a press release from the U.S. Attorney's Office obtained from Breitbart Texas .
Gun Rights
Md. Gun Law Found Unconstitutional
The Second Amendment right to bear arms is not limited to the home and Maryland's requirement that residents show a "good and substantial reason" to get a handgun permit is unconstitutional, according to a federal judge's opinion filed Monday.
The ATF is awfully interested in racial profiling all of a sudden
This government regulation game can be so darned confusing sometimes. I thought that it was the GOP who was all about the racism and the Obama administration wanted to move us to a post-racial society? And yet, since new background check rules from the BATF went into effect in 2012, federal forms require purchasers to provide racial information. What's up with that?
Hide the Decline
Environment &
"Green Energy"
Earth Day co-founder killed, composted girlfriend
Ira Einhorn preached against Vietnam War and violence, but had dark side
Our climate models are WRONG: Global warming has slowed – and recent changes are down to "natural variability", says study
Duke University study looked at 1,000 years of temperature records
William Shatner to launch $30 billion Kickstarter campaign for water pipeline to California
William Shatner wants to turn to crowdfunding to build a water pipeline from Seattle to Nevada's Lake Mead to fix California's drought.
Seven Big Failed Environmentalist Predictions
I recently discussed what it would take to prove that global warming is actually occurring, that it is caused by humans, and that it will be catastrophic. But that's not the full picture. To understand why so many of us are so skeptical about global warming, you have to understand the environmentalists' larger track record: a long series of failed predictions and bogus prognostications of doom.
Top scientists start to examine fiddled global warming figures
The Global Warming Policy Foundation has enlisted an international team of five distinguished scientists to carry out a full inquiry
Global Warming More Moderate Than Worst-Case Models
That's the headline from a press release earlier this week from Duke University's highly regarded Nicholas School of the Environment.
Obamacare
Government in Healthcare
5 Democrat Abortion Policies More Extreme Than Killing 7-Pound Babies
Debbie Wasserman-Schultz thinks aborting full-term babies should be legal. But that's not the most extreme abortion policy Democrats support.
Students rip school lunches: #ThanksMichelleObama "for screwing us out of a good meal"
Michelle Obama isn't winning over many fans in the next generation of voters.
War & Terror
US warship heads to Yemeni waters; could block Iran weapons
The U.S. Navy aircraft carrier USS Theodore Roosevelt is steaming toward the waters off Yemen to beef up security and join other American ships that are prepared to intercept any Iranian vessels carrying weapons to the Houthi rebels fighting in Yemen.
The Footwear Cadets Were Allegedly Forced to Wear During Political Event March Has Sparked an Uproar
Making the general public aware about tough issues that need addressing is obviously a good thing. But there's a right way and a wrong way to go about doing it.
Americans Trapped in Yemen? U.S. Says "Good Luck"
The announced end of Saudi Arabia's bombing campaign in Yemen may provide a window for thousands of U.S. citizens to leave the war-torn nation. Yet the State Department shows no sign it will begin rescuing the thousands of Yemeni-Americans there, drawing ire from the Arab-American community.
US Report: China Believes N. Korea Has 20 Nuclear Bombs
Top Chinese nuclear experts have expanded their estimate of North Korea's nuclear capability beyond previous U.S. estimates, making Pyongyang's arsenal a potential regional security threat, The Wall Street Journal reported Wednesday.
How the Clintons helped Russia buy up American uranium – to Iran's potential benefit
Via Guy Benson, a must-see if you missed Jazz's post early this morning about the erupting volcano of Clinton corruption or if you're just having trouble following the money in this complex, multinational, multigovernment nightmare of influence peddling.
National
Supreme Court rejects NC redistricting
The Supreme Court on Monday rejected a Republican-drawn map of congressional districts in North Carolina.
Wisconsin's Shame: "I Thought It Was a Home Invasion"
Cindy Archer, one of the lead architects of Wisconsin's Act 10 — also called the "Wisconsin Budget Repair Bill," it limited public-employee benefits and altered collective-bargaining rules for public-employee unions — was jolted awake by yelling, loud pounding at the door, and her dogs' frantic barking. The entire house — the windows and walls — was shaking.
De Blasio in secret bid to be Dems' 2016 pick
Despite repeated claims to the contrary, Mayor Bill de Blasio is positioning himself to be the leftist "progressive" alternative to Wall Street-friendly Hillary Rodham Clinton as the Democratic candidate for president, a national party operative told The Post.
FBI Chief Likens Poles to Nazis, Hears About It Pronto
Might want to check your history books on that one, Jimbo.
Proposed federal rules for NYPD training include Cop 101 advice like "don't be racist"
NYPD recruits are about to get a crash course in the ABCs of policing.
Berkeley Students Protest "Hostility" for Minority Students, Attack Minorities Trying to Attend Class
Berkeley students protesting the "hostile atmosphere" against minority students blocked passage for minority students last Tuesday, at times resorting to violence in order to prevent them from attending class.
Texas House approves Public Integrity Unit move
The Texas House voted 94-51 Monday to give initial approval to a stripped-down bill that would remove public corruption cases from Travis County's Public Integrity Unit.
The Kids Are Not Alright: A Lesbian's Daughter Speaks Out
Some children of gay parents, just like some gay people, do not support gay parenting or gay marriage. Male and female biology each provide something every child needs—together.
Judge grants legal personhood to 2 chimpanzees; provides right to challenge being held in captivity
Animal rights activists hoping to get a judge to declare that chimpanzees are legal persons and should be freed from captivity are a step closer to their goal.
"Poop Equality": Students Hold "Sh*t-In" at Public California University
The Queer Student Union at California Polytechnic University recently orchestrated a three-day "shit-in" at which students preached "Gender Diversity" and encouraged students to use solely gender-neutral bathrooms on campus.
California Voters May Decide Transgender Bathroom Issue
In August 2013, Governor Jerry Brown signed AB 1266, titled the School Success and Opportunity Act by the bill's author, then Assemblyman Tom Ammiano (D) of San Francisco. This rosy title was never really used, as the legislation, amongst the most divisive in recent years, became known simply at the "Transgender Bathroom Bill."
High Court Mulls Federal Power to Steal Your Stuff: All Your Raisin Are Belong to Us
Why should you care? What if the federal government decided to treat smartphones the same way?
Social Justice Warriors on the Streets of Baltimore: We Will Kill!
The seeds of racial discord planted and nurtured by cultural Marxists in the media, education, and federal government with their endless propaganda regarding the imaginary oppression of blacks are starting to sprout some ugly weeds.
How I Ended Up Starring In The Most Violent Video Game Of The Year
Every once in a while – okay, every few hours – I get a text, email or Twitter message from someone threatening to kill me, saying they'd be happy if I died or even instructing me to commit suicide. Tweets such as "GO TAKE A BATH WITH A TOASTER" are a daily reality for any conservative in public life.
Yale study reveals unusual regional grammar usage
"This glass needs washed"
Marco Rubio is doing something different on social media
A new look for outreach
KS and AZ File SCOTUS Petition in Effort to Stop Non-Citizens from Registering and Voting
The States of Kansas and Arizona, and the Secretaries of State from those respective states filed a Petition for Writ of Certiorari (see attachment below) in the United States Supreme Court Tuesday asking the Court to hear a case involving the issue of non-citizens illegally registering to vote in elections in the United States.
DNA of bacteria crucial to ecosystem defies explanation
Scientists have found something they can't quite explain in one of the most barren environments on Earth: a bacterium whose DNA sequence contains elements usually only found in a much higher organism.
Johns Hopkins Bans Chick-fil-A from Campus Claiming Restaurant a "Microaggression"
Johns Hopkins University has banned Chick-fil-A from its campus saying that the restaurant is a "microaggression" against its students.
Media Ignores Evidence Americans Want To REDUCE Legal Immigration
Media outlets scoffed at Wisconsin Gov. Scott Walker this week for his stated view that immigration policy should prioritize the needs of American workers, ignoring polls that consistently show otherwise to insist his position will alienate most voters.
Male Columbia student sues school over "mattress girl" case
Jean-Paul Nungesser says Emma Sulkowicz campaign against him created hostile environment, gender bias
Hillary: "Deep-seated … religious beliefs" have to be changed for abortion
David Gibson suggested this might be Hillary Clinton's "clinging to guns and religion" moment, and he may be right – assuming she survives the corruption scandals in the first place.
University investigates "Straight Pride Week" posters
Youngstown State University administrators didn't take too kindly to a group of students not wanting to hear about everyone's sexuality.
Abortion clinic ad turns murder mainstream
"There's no shame in it," they say
Gay Hoteliers Face Boycott for Holding Unapproved Opinion of Ted Cruz
The Left's fascist rampage against anyone who holds the same opinion on same sex marriage Hillary Clinton and Barack Obama did less than two years ago, marches on. Not content to steal a man's livelihood or a near-successful attempt to destroy a small business owner, the venomous Gaystapo is now sending a chilling warning to apostates by calling for the boycott of two gay hoteliers who hold the unapproved opinion of not-hating Republican Senator Ted Cruz.
Christian Students Who Held "Anti-Gay Day" Bullied By LGBTs in PA
A group of grassroots Christian students at a Pennsylvania high school organized a "Flannel Day," where students all wore flannel to show their support and unity for opposing the LGBT lifestyle. This event was referred to as "Anti-Gay Day" by the media. The event was created in response to the nationally-observed Day of Silence.
Feds Play the Race Card to Crush Parents' Revolt Against Common Core
There was a time when Common Core supporters loudly insisted the program — adopted by no fewer than 46 states — was most assuredly not federal, that any allegation that this astounding national uniformity was the result of federal pressure was a nasty, vicious lie. The State Standards Initiative confidently declares as "myth" the assertions that "Common Core State Standards were adopted by states as part of the [federal] Race to the Top grant program" or that the "federal government will take over ownership" of Common Core. The Initiative's position is clear: "The federal government will not govern the Common Core State Standards. The Common Core was and will remain a state-led effort." (Emphasis in original.)
Parents Upset Over Use Of Confederate Flag In Promotion Of 'Romeo & Juliet' School Play
A banner promoting the play "Romeo & Juliet" has been taken down after some parents of students at Westlake High School shared concerns over the use of a Confederate flag.
Lesbian: I use math class to teach young kids about homosexuality so I can "hide" it from parents
A lesbian teacher "married" to another woman revealed at a pro-gay teachers' conference earlier this month how she teaches grade 4-5 students to accept homosexuality through what she called "social justice" math.
LGBT Activists Rush Onto Stage To Disrupt March for Marriage Rally
A leader of the Coalition of African-American Pastors (CAAP) who spoke at the March for Marriage in Russellville, Arkansas Saturday was interrupted in her address when LGBT activists with protest signs and rainbow flags ran up on the stage with her, attempting to disrupt the event.
Economy & Taxes
Of Unicorns & Income Inequality
"Income inequality" is fast becoming the unicorn of the 2016 presidential campaign– a mythical creature that has captured the hearts and minds of the political left and a good number of independents.
Middle class incomes drop as immigration surges
Wages of America's middle class have dropped below 1970s levels as immigration has surged 325 percent, according to a new congressional report that questions claims that native Americans are economically helped by greater immigration.
Republicans Are Taking a Stand against Reauthorizing Ex-ImShare article on Facebook
The day after the elections this past November, Republicans and the voters who supported them were ecstatic — they had landed the largest GOP majority in the House since 1928.
International
Italian Government Says: We Must Bomb Libya To Make Sure Muslims Don't Make Havoc In Italy
Italy's foreign minister, Paolo Gentiloni, is now calling for military airstrikes strikes against the Libyan coast in order to protect Italy from Muslim terrorists who want to enter the country through the coastal border, or bombard Italy with some sort of attack.
Norway to Become First Country to Switch Off FM Radio in 2017
Steely Dan, the jazz-rockers who scored a hit in 1978 with their single "FM (No Static At All)," would not be pleased.
Barely Legal: Sick "Childhood Sexuality" Shame of Bennett's Boyfriend
Natalie Bennett met her partner Jim Jepps after reading his blog, revealing to her local paper how "he blogged something about me which was wrong so I corrected him". Yet on that very same blog, Jepps, a far-left activist, makes a series of disturbing comments about rape fantasies, kidnap and murder fanfiction, paedophillia, "childhood sexuality" and sex between teachers and pupils.
Calgary Expo faces consumer backlash after expelling female critics of feminism
A group of female webcomic artists and online radio hosts have been ejected from the Calgary Expo, a Canadian pop culture convention, after publicly disagreeing with members of a feminist panel discussion.
Finnish UKIP Equivalent Defies Predictions And Grabs Second Place in National Election
Socially conservative, Euro-sceptic insurgent party True Finns (PS) have again come second in a national election in Finland. They may now be asked to join a new ruling coalition with the liberal Centrist Party, knocking the nation's conservative, pro-Europe party off the top spot.
Hong Kong Capitulates to the Communists, No Free Elections
You might have heard of the protests across Hong Kong over the last few months of last year. They came about because the Communist Party that completely controls mainland China's political system wished to do the same for Hong Kong. In particular, at issue was the push by the Standing Committee of the National People's Congress (in other words, the Chinese Communist bigwigs) to reform the Hong Kong elections system to force candidates to gain mainland Communist approval prior to running for office.
Anger after white people and men are banned from "anti-racism" rally at British university by its own student union DIVERSITY OFFICER
Goldsmiths University students organised meeting to "diversify curriculum"
Nepal earthquake: Hundreds die, many feared trapped
Nearly 1,000 are known to have died in a powerful earthquake in Nepal, with many more feared trapped under rubble, officials say.
Gallipoli, 100 Years On
Today marks the 100th anniversary of the beginning of the Gallipoli campaign—ANZAC Day in Australia and New Zealand, since they provided the bulk of the troops for this ill-fated venture that became known as "Churchill's Folly." Anyone who has seen the early Mel Gibson film, Gallipoli, will know that the operation ended up with the same kind of trench warfare and appalling slaughter that characterized the Western Front. The British eventually withdrew from Gallipoli eight months later, after suffering enormous losses.
The Hague's Mayor: No Problem with Islamic Extremists
By giving the signal that Salafists can patrol the streets with government-sanctioned authority, Mayor van Aartsen is handing a Muslim minority a parallel society, increasingly controlled by Muslims, that actively opposes a Dutch (political) culture.
"Reclaim Australia" movement spreads Down Under
Protests center on halal food rules, imposition of Sharia law, and female genital mutilation.
Britain "is experiencing same decline as Rome in 100BC"
Dr Jim Penman believes Britons no longer have the genetic temperament that sparked the Industrial Revolution
Opinion
When did America forget that it's America?
On a number of occasions during the negotiations over Iran's nuclear program, the Israeli government has appealed to the United States and its allies to demand a change in Tehran's aggressive behavior. If Iran wishes to be treated as a normal state, Israel has said, then it should start acting like one. Unfortunately, these appeals have been summarily dismissed. The Obama administration apparently believes that only after a nuclear agreement is signed can the free world expect Iran to stop its attempts at regional domination, improve its human rights record and, in general, behave like the civilized state it hopes the world will recognize it to be.
Obama is right, the Republican Senate is embarrassing
On Friday, President Obama lashed out at the Republican Senate for not confirming Loretta Lynch as Attorney General. "There are times where the dysfunction in the Senate just goes too far," Obama scolded. "This is an example of it.""
Assisted Suicide is Not Dignity
Another indication that our society doesn't see the value in every stage of life is the increasingly popular idea of assisted suicide. This isn't a new push of course, as we're all aware of Jack Kevorkian and what was his controversial campaign to normalize a twisted version of end-of-life compassion. The well-publicized case of Brittany Maynard, a beautiful, young, terminally ill woman who took her own life by this route in November 2014, placed the subject back into the national dialogue. She shared her heartbreaking story of a diagnosis which concluded her life would end much sooner than expected, and that life would be a very painful one with increasingly limited function.
History tied to the rack to justify homosexual marriage
One of the most damning traits of the left, a trait that would actually be humorous were it not so pernicious, is the attempt to frame whatever fad they wish to inflict upon the rest of us as a "reinterpretation" of history where "manufactured out of whole cloth" would be a better description. The underlying impulse here is two-fold. First, they try to gaslight you into believing that they are describing the way things have always been. Secondly, it is a re-emergence of the political version of the ancient Christian heresy of gnosticism, i.e. of having special knowledge.
Sen. Corker Wants to Appoint Obama as Dictator
The "Iran" bill makes a travesty of the Constitution and the senate's own rules
Trigger-warnings mean people must remain victimized forever
As a mental health professional, I find the storms raging at Georgetown and Oberlin University regarding Christina Hoff Sommers' visit and speech as "triggering" and traumatizing to be beyond bizarre. My objective as a mental health professional is to empower people, to enable them to overcome trauma in order to live as fully as possible, to not be burdened by symptoms of depression or anxiety and to not let the entirety of their lives be dictated by a single trauma or even multiple traumas.
Unicorn Governance
Ever argued public policy with people whose State is in fantasyland?
Why Google Is the New Evil Empire
A long time ago in a galaxy far, far away there was a Galactic Empire, a beady-eyed Emperor and his heavy-breathing sidekick, Darth Vader. Ever since, we've identified the corporate villains we love to hate. We had AT&T (T) in the 70s, IBM (IBM) in the 80s, and the evil empire of the 90s was of course Microsoft (MSFT)and Bill "The Conqueror" Gates.
Religious Freedom Is Not Dangerous, But Losing It Is
The people who think they're being moderate by subjugating religious freedom to special-interest groups don't understand that there's no reasoning with or safety around a mob.
The Gay Wedding Gotcha Question That Isn't
It started with Marco Rubio, but the "would you attend a gay wedding" question is one that is rapidly being applied to the entirety of the potential 2016 field. Thus far, Rubio has said yes, Ted Cruz has demurred, and Rick Santorum stands alone as a "no". John Kasich says yes, he'd attend a loved one's gay wedding (and also that he's waiting for a signal from God on whether or not to run). And Scott Walker one-ups them all by saying: I already did.
If You Dismiss Supporters of Your Non-Political Product Because Of Their Political Views, You're a Dumb Jerk
Another Internet outrage struck Friday when a website called Boing Boing posted a picture of a cat saying it identified as a German Shepherd to its Twitter feed. Naturally, this was "disappointingly transphobic" and problematic to many online.
The Ugly Side of the Gay Marriage Campaign
It is extraordinary how having the exact same view about marriage that President Obama and Hillary Clinton professed until very recently now gets you cast into outer darkness as a vile bigot and reprehensible human being. What explains this? I have my own theory, but take note of Damon Linker, a long-time gay marriage supporter, writing in The Week about the "ugliness" (Linker's term) of the demonization of gay marriage critic Ryan Anderson, and the decision of Anderson's alma mater to remove a notice of a Washington Post profile from the school's website because it "upset" people
"People Who Are Joined in Collective Hate"
Megan McArdle (@asymmetricinfo) has a smart take on Ron Jonson's book about social-media shaming.
"Safe Spaces" are unsafe for free exchange of ideas
And "Trigger Warnings" are just another way of saying "Shut Up"
Wisconsin's Shame: No, the Left Is Not Going to Stop Trying to Criminalize Free SpeechShare article on Facebook
I've been overwhelmed by the response to my article about Wisconsin prosecutors' efforts to criminalize conservative activism, complete with terrifying dawn and pre-dawn raids. Without the courage of the raids' targets who were willing to speak with me–on and off the record–there would have been no story. Ironically enough, on the very weekend that my story hit National Review, the Huffington Post published yet another screed against so-called "dark money" relying on the very existence of the unlawful John Doe investigations to cast a cloud of suspicion on conservative activists.
Congress Should Reschedule Japanese PM Shinzo Abe's Address
During and prior to World War II, both Germany and Japan committed numerous atrocities, of which the Holocaust and the Japanese "comfort women" might merely be the most well known. After their respective surrenders, Germany was forced to take responsibility for its horrible acts, but Japan was not. To this day, most Japanese leaders are reluctant, at best, to even acknowledge that they might have made any mistakes in their conduct of the war. Some Japanese Diet members have even gone as far as saying that anyone who acknowledges and apologizes for the atrocities that Japan very obviously committed during the war has a "masochistic view of history".
Musings about the Leftist Man-God and his unshakeable belief in his infallibility
I continue to be unpleasantly overwhelmed by deadline intensive work. Breaks are few and far between. The virtue of this is that, separated from the minutiae of daily news, I've had the opportunity to step back and focus on larger trends. My musings today too me into the realms of Leftist Infallibility.
Government by Google
It was a mainstream media asking no questions that inflicted a Marxist president on an unsuspecting West in 2008, but it is Google that is keeping him there, and Google which is making the election of Hillary Clinton in 2016 all but inevitable.
With The Master Of The Hounds: The Hugo Nominees
It's been highly amusing reading Brad Torgersen's blog lately, what with the recent public meltdown of Sasquan GoH David Gerrold, Arthur Chu "helping" NPR with a hamfisted report on the goings-on, and other hilarity. Looming in the background, of course, is the steady increase in supporting memberships resulting from #GamerGate taking notice of WorldCon, the Hugos, and (from their point of view) another arena in which to beat the Social Justice Wankers like a rented mule. But hey – if you want to delve into the history of SF fandom as it's being made, check out Brad's blog and (of course) Larry Correia's.
Does Same-Sex marriage Increase Abortions?
According to an unusual amicus brief filed by "100 Scholars of Marriage," the answer is "yes."
Republicans Who Voted For Loretta Lynch Voted For The Abuse Of Executive Power
Mitch McConnell could have made a case against Obama's overreach. Now, he's complicit.
Militant Progressives Message to America: Even Gays Will Be Made To Care
If you thought it would end with small town pizza parlors in Indiana and Oregon cake bakers, you would be wrong. The enforcement of militant liberal orthodoxy, having claimed a few scalps from moderate-income Christian business owners, now sets its sights even higher.
This Is What a Feminist Looks Like
My apologies. I meant, this is what two feminists look like.
Clinton Foundation becoming radioactive
How Russia expanded control of uranium production
Fundamental Concepts – Slavery
A few weeks back I went to Mount Vernon. I took lots of pictures of the grounds, many of which will be featured in the garden thread later today. Anyone who has the opportunity should definitely visit Mount Vernon, especially if you have an historical bent. The tours are well done and there is a plethora of information about George Washington and life presented that is truly fascinating and well worth your time. There's just one thing that bugged me about the entire experience that bugged me, and that's that all too often the purpose of the tour seemed to be to beat you over the head with the fact that "George Washington kept slaves!". "George Washington kept SLAVES!" "GEORGE WASHINGTON KEPT SLAVES, DID YOU HEAR? SLAVES!!!". It is an exaggeration to say that visitors are greeted "Welcome to Mount Vernon, a colonial era plantations that was home to 300 slaves and some guy named George", but not that much of one.
Offense-Bullying, Making You Care and Burning the Witches
They Are Offended By You Because It Works Like Hell
Gaystapo Takes No Prisoners: GoFundMe Torpedoes Sweet Cakes
Everybody–gays included–must bow to the political agenda of the extremist LGBT agenda
The Left Won't Be Happy Until All the Christians Are in Ghettos
You will not be tolerated.
Fascism in Our Comics: It's Not Where You Think
At first glance, the new trailers for Star Wars: The Force Awakens and Batman vs. Superman are quite different. The Star Wars clip is energetic, often sun-drenched, and, with the sight of Han Solo and Chewbacca in the final frames, fun. The trailer for Batman vs, Superman is relentlessly dark and drab, with constant rain and an atmosphere of foreboding. Superman is decried as a "demon" and "false god," and faces off with Batman in a dark, rain-soaked alley.
White Privilege and White Supremacy: No White People Required
Check your privilege . . . in absentia?
The Feminism-Industrial Complex: Academia and the Means of Production
Sara Ahmed is a lesbian and a feminist, not necessarily in that order. There is always a chicken-and-the-egg question about such matters. Correlation is not causation, but this particular correlation is sufficiently common as to be a phenomenon deserving its own categorical label, as Professor Ahmed acknowledges.
A guide to the dark side
How to be "progressive"
King of the Hill Showed that Conservatism Can Thrive on Prime Time
After suffering a defeat in the 2012 presidential election, dejected conservatives surveyed a television landscape filled with liberal-leaning programs and feared that the culture was lost. They need not have worried: Programming featuring traditional values has in fact thrived on TV networks. Indeed, it was a mere five years ago this spring that one of the most conservative shows from the last quarter-century left the airwaves. For 13 seasons, Fox's King of the Hill proved to be a prime-time hit, an animated success that showcased a right-leaning, Christian family in Texas. (The show's reruns still air on Cartoon Network. It's also streaming via Amazon and the first ten seasons are available on DVD.)
Spinster: how feminists celebrate being a selfish witch
Full disclosure: I haven't read Kate Bolick's book, nor do I plan to. It's entirely possible that the feminist journalist reporting on it may have gotten a few details wrong, as feminists journalists tend to do, but the important thing is that we have a conversation about what feminism admires and promotes.