News of the Week for April 5th, 2015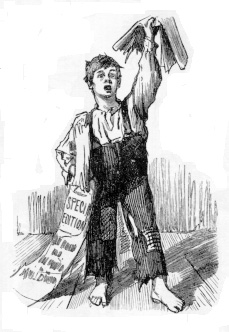 Obama Scandals
Obama: If Congress Kills Iranian Nuclear Deal – "International Unity Will Collapse"
Barack Obama warned Congress today to accept his nuclear agreement with the Iranian regime.
Tea party groups win Round 1 in court as federal judge demands IRS's list of all 298 conservative nonprofits it targeted
Right-wing groups want court to let them sue the IRS in a class-action lawsuit for violating their constitutional right to equal treatment
Gun Rights
D.C. gives up on ban on carrying guns in public
Washington, D.C., will drop its appeal of a federal court ruling that overturned the city's ban on carrying handguns in public, Attorney General Karl Racine announced Wednesday.
Kansas Goes "Constitutional Carry" — No Permit Necessary
Mama's gonna be packin' now
Gun Registration Bill Postponed By Pro-Gun Amendment
Action on the gun owner registration bill, SB 941, was postponed today until Monday. The reason was because of an amendment that was proposed by Senator Kim Thatcher.
Cambria County set to return 306 guns to resident – after he pays $1,200 bill
In the words of Cambria County Sheriff Bob Kolar: some people collect model cars, some people collect motorcycles, some people collect guns.
Hide the Decline
Environment &
"Green Energy"
Energy Department Gives $259 Million "Green" Conditional Loan to Politically Connected Corporation
The Department of Energy's disastrous loan program lost taxpayers at least $780 million as companies like Solyndra, Fisker Automotive, and Abound Solar crashed and burned.
Will Obama force U.S. to submit to "climate justice tribunal"?
"These jurists will not be those who have our best interests at heart"
An Engineered Drought
Shortsighted coastal elites bear most of the blame for California's water woes.
Obamacare
Government in Healthcare
Fox News Poll: More families feel worse than better as a result of ObamaCare
More voters say their family is worse off than better off under ObamaCare. In addition, most of those who had to change their insurance coverage because of the health care law say it cost them money.
War & Terror
Saudi-led forces strike Yemen rebels, blockade ports
Saudi-led naval forces imposed a blockade on Yemen's ports as coalition airstrikes on Monday repelled an advance on the southern port city of Aden by Shiite rebels and forces loyal to a former president.
One Dead, Another Critically Injured and Officer Injured in Shooting at Gate of NSA HQ
A firefight erupted around 9 a.m. Monday after two men dressed as women tried to ram a gate at National Security Agency headquarters in Maryland with a car.
What if we gave a war and everyone came
The Middle East sure is a dog's breakfast.
Evaluating the Pan-Arab "Joint Army"
A pan-Arab military coalition has begun waging war in Yemen, ostensibly on behalf of deposed Yemeni President Abd Rabbu Mansour Hadi. Is this Arab League-approved "joint army" a credible combat force?
U.S. Navy alarmed at Beijing's "Great Wall of sand" in South China Sea
China is building a "Great Wall of sand" through an unparalleled program of land reclamation in the South China Sea, raising concerns about the possibility of military confrontation in the disputed waters, according to the commander of the U.S. Pacific Fleet.
Russia threatens to use "nuclear force" over Crimea and the Baltic states
Russia has threatened to use "nuclear force" to defend its annexation of Crimea and warned that the "same conditions" that prompted it to take military action in Ukraine exist in the three Baltic states, all members of Nato.
Iran gets the nuke deal it wanted
Framework: Enrichment continues, centrifuges keep spinning, limited term, fast sanctions relief.
Russian ships in old Arctic NATO base set alarms bells ringing
Russian ships docked at what was once a secret Norwegian naval base in the Arctic have prompted concern from the NATO country's former top military leaders, anxious about its resurgent eastern neighbour roaming nearby.
Kenya: Extremists vow more attacks; president responds
Somalia's Islamic extremist group al-Shabab warned Saturday of more attacks in Kenya like the assault on Garissa University College that killed 148 people.
Today's Middle East Resembles "Europe Right Before World War I"
For years, the great nations of Europe spent huge sums of money to build their military might. They assembled themselves into blocs, all the better to play a dangerous game of power politics. Slowly, surely, they were stumbling toward war.
National
Your Questions On Indiana's Religious Freedom Bill, Answered
This past week, journalistic abuse has exploded into controversy over an innocuous religious freedom law in Indiana. This law, known as a Religious Freedom Restoration Act or RFRA (pronounced "riff-ra"), tracks the language of the 1993 federal RFRA signed into law by President Clinton after a 97-3 vote in the Senate. But you would not necessarily know how innocuous it is from news media coverage. According to what you might hear in the news, this is an anti-gay law that is "almost universally loathed," and which a White House official suggested would "legitimize discrimination."
Connecticut's Governor Doesn't Understand His Own State's RFRA
In case you needed more proof that the recent backlash against religious freedom laws is grounded in pure ignorance, look no further than Connecticut Gov. Dan Malloy. Malloy, a Democrat, just announced on Twitter that he plans to sign an executive order banning state travel to Indiana due to the midwestern state's recently enacted Religious Freedom Restoration Act.
Vietnamese Votes Beat Latino No-Shows in OC Supervisor Race
It turns out that who isn't voting may have just as much, or more, to do with who wins an election that who does vote. Certainly that was the case in the recent special election in Orange County to fill the vacated First District Supervisor seat, created when Supervisor Janet Nguyen was elected last November to the California State Senate, vacating her county position.
Brown, Newsom, other California leaders use personal email for state business
Gov. Jerry Brown, Lt. Gov. Gavin Newsom and other top elected officials in California acknowledge using personal email accounts to conduct government business, and it's not clear if their private exchanges are retained as public records or subject to disclosure.
"Genderflect" With Pep Boys!
I'm too old to stay up for Saturday Night Live any more, but I wish I had been able to monitor the outrage on social media among the Social Justice Warrior set this last weekend, when SNL took down both Starbucks and the whole swollen transgenderism fetish in one fell swoop.
Florida School Suspends 11-year-old Girl for Video Recording Teacher Threatening to Hurt Other Student
An 11-year-old Florida girl was suspended from school after she recorded her fifth-grade teacher threatening and bullying other students.
Black churches divorce Presbyterians over gay marriage
The National Black Church Initiative is a political umbrella for 34,000 African-American and Latino churches in 15 denominations representing 15.7 million Christians. Its policies are progressive. On Friday, though, it broke fellowship with the largely white Presbyterian Church USA, following the Presbyterians voting to accept gay marriage.
Purge: California GOP Kicks out Conservative Policy Staff
In a little-noticed move this week, California State Assembly Minority Leader Kristin Olsen, completed a purge of "conservative" policy staffers. The dramatic reversal—in both function and ideology of the Assembly Republican Caucus—mirrors the California GOP's leftward shift, which has eschewed social conservatives as a "fringe" element.
Dread Pirate Robert's Lucky Day
So I'm thinking Ross Ulbricht just won the appeal of his conviction.
Titus Senate Bid Could Shake Up Nevada Races
If Nevada's lone Democratic House member decides to run for Senate, she could scramble the state's Democratic field up and down the ballot.
Obama to Catholic Church: Treat Divorced People and Gays Differently Or Else
The Catholic Church does not approve of people teaching at Mount de Sales if they've violated the sacraments of the church. Teachers who get divorced are let go. Flint Dollar also wants to violate a sacrament of the church. He wants to get married to another man. The Church, as a result, dismissed him.
Tea Party References Scrubbed from "Battlefield Hardline" After Breitbart Report
Last year, Breitbart News reported that preview footage of EA's then-unreleased first-person shooter Battlefield Hardline contained content that conflated the Tea Party movement with a group of racist survivalist enemies.
"Peak Hipster" in San Francisco
"Affordable housing" is one of those phrases, like "social justice" and "sexual equality," that sounds like a good thing, until you realize it's a license for totalitarianism. For most of us, "affordable housing" means living someplace where we can afford the rent. The advocates of "affordable housing," however, always want to live someplace we couldn't afford to live — a trendy urban location — and demand a system of taxpayer subsidies and/or burdensome regulations to force others to allow them to live in a high-rent community at below-market rates. To put it as simply as possible, they're moochers and "affordable housing" is about protecting their right to mooch.
High School Coach: Anyone Want to Help Me "Burn Down" the Pizzeria That Won't Cater Gay Weddings?
The softball and girls' golf coach at Concord High School in Elkhart, Indiana posted a tweet asking if anyone wanted to "burn down" Memories Pizza with her over its announcement that it would not cater gay weddings.
Crisis in Indiana: Random small-town pizzeria says it won't cater gay weddings; Update: Might not re-open?
"This is not the Indiana I remember as a kid," said David Letterman last night about the new RFRA. This is a guy born in 1947, old enough to have already been in elementary school before Brown v. Board of Education was decided, who was well into his 40s before the first gay-marriage blip appeared on a state's judicial radar.
NC State Admin Wants Free Speech Tunnel Censored
Officials at North Carolina State University are encouraging students to start censoring the school's "Free Expression Tunnel" by purging it of speech that constitutes "social injustice," reports Campus Reform.
California: New round of state GOP soul-searching
Registration drop hits both parties, but Republicans falling off cliff
Memories Pizza Just a Memory – on Google, at LeastShare article on Facebook
Since stating this morning that they would not be willing to cater a same-sex wedding, the owners of Memories Pizza in Walkerton, Ind., are experiencing the famous "tolerance" of the American Left.
Sen. Robert Menendez indicted on corruption charges
Sen. Robert Menendez (D-N.J.) was indicted on federal corruption charges Wednesday, accused of using the influence of his office to advance the business interests of a longtime friend and political supporter in exchange for luxury gifts, lavish vacations and more than $750,000 in campaign donations.?
Gay Wedding Cakes at Muslim Bakeries?
Will Muslim bakeries make a gay wedding cake? Surpriiiise!
Unexpectedly: Crime Rates Begin to Rise in Los Angeles
Shootings in L.A. are up 31 percent this year as MSM demonizes PD.
ALEC, National Powerhouse of State Legislators, Coming to California
One of the nation's most important conservative organizations is coming to California this summer.
Rep. Loretta Sanchez on verge of entering California Senate race
Rep. Loretta Sanchez is on the verge of entering the California Senate race to replace Sen. Barbara Boxer.
Steve Westly moving toward 2018 bid for governor
Former state Controller Steve Westly, a wealthy Silicon Valley businessman, is laying ground for a potential run for governor in 2018.
.@CBS employee files false fraud report
who is .@alixbryan? why is she filing a false fraud report? does .@CBS care?
Indiana turns religious freedom law into a law punishing religious freedom
This is Orwellian. When confronted by the rage of homosexual activists and their supporters… most of whom do not live in Indiana and none of whom would ever vote Republican… Mike Pence and the two imbeciles leading the Indiana legislature, Senate President Pro Tem David Long (R-Fort Wayne), and House Speaker Brian Bosma (R-Indianapolis) [pictured above] did what all moderates do when criticized by people who hate them. The tossed their supporters and whatever they have that passes for principles aside in a vain and rather pathetic attempt to placate the implacable. What did they do?
Indiana Pizzeria Owners Go into Hiding
The online threats haven't stopped since Crystal O'Connor told a South Bend TV station that she wouldn't cater a gay wedding. In fact, the ugliness has gotten so bad, that the family has gone into hiding.
Students Rally 'Round High School 'Girl' in Revealing Yoga Pants Forced to Change to Conceal Manhood
The school has no qualms with students or staff self-identifying as the opposite sex, and accessorizing to suit the sex du jour.
Denver's Azucar Bakery wins right to refuse to make anti-gay cakes
Christian man wanted cakes with anti-gay messages
Secret Service Accused Of Leaking Info On GOP Critic, DHS Secretary Apologizes
The Secret Service reportedly is being accused of leaking private information on how Republican Rep. Jason Chaffetz — one of the agency's toughest critics — was rejected for a job there more than a decade ago.
Hugo Awards Nominations Swept by Anti-SJW, Anti-Authoritarian Authors
What a time to be alive! Liberals write for Breitbart, a cartoon girl in green and purple is a symbol of terror for the authoritarian Left, and now an online campaign with a manatee for a spokesperson is exposing political cliques in the world of science fiction and fantasy publishing.
Briana Wu flips out over Sad Puppies
LGBT student activists force pro-sexual integrity student group's event off campus
The Stanford Anscombe Society has been forced to take its upcoming "Facing History" conference off campus due to threats and a petition by LGBT student activists.
Economy & Taxes
Greece draws up drachma plans, prepares to miss IMF payment
"We are a Left-wing government. If we have to choose between a default to the IMF or a default to our own people, it is a no-brainer," says senior Greek official
International
U.K.: Parents could be reported to police if children play violent video games like Call of Duty and Grand Theft Auto
Schools have threatened to report parents to the police if their children are caught playing violent video games such as Call Of Duty and Grand Theft Auto.
Killing babies no different from abortion, experts say
Parents should be allowed to have their newborn babies killed because they are "morally irrelevant" and ending their lives is no different to abortion, a group of medical ethicists linked to Oxford University has argued.
Campaign begins for most unpredictable election in decades
Britain's prime minister David Cameron is paying a farewell visit to Queen Elizabeth II as the country begins formal campaigning for an election seen as the most unpredictable in decades.
Leaked Report Reveals EU's 40-Point Plan to Force Israel's Hand
Israeli newspaper Yediot got their hands on the European Union's 40-point plan to "pressure Israel into negotiations" in the wake of Netanyahu's re-election.
1,000-year-old onion and garlic eye remedy kills MRSA
A 1,000-year-old treatment for eye infections could hold the key to killing antibiotic-resistant superbugs, experts have said.
British Parliamentary Candidate Says Speech is 'Not a Right,' Sics the Police on a Critic
Wondering how badly freedom of expression has been deteriorated in Britain?
In Nigeria's Election, Muhammadu Buhari Defeats Goodluck Jonathan
With anger swelling over corruption, inequality and a devastating Islamist insurgency in the nation's north, Nigerians chose a former general who once ruled with an iron hand to be their next president, according to election results on Tuesday.
Church's Maundy Thursday Easter service rescheduled for WEDNESDAY to accommodate prostitutes
Worshippers at All Saints Church in Wolverhampton were told their traditional shared meal was scheduled a day early because sex workers were booked for a drop-in session
"Is It Militant Atheists Who Run the New Canada?"
What does it say to persecuted Christians who've fled to Canada as refugees, just to see their beliefs being trashed by militant atheists after they get here?
South African radicals set British war memorial ablaze
Economic Freedom Fighters (EFF), a radical South African movement, burn Boer War monument to British dead soldiers
Opinion
Apple CEO's double standards on Religious Freedom Restoration Act
Sunday night on the website of the Washington Post, the CEO of America's largest company by market capitalization dropped an editorial bomb smearing the state of Indiana. Tim Cook, who is openly homosexual, labeled Indiana's new Religious Freedom Restoration Act (RFRA) as dangerous. This represents a fitting ending to the fever pitch that had been building all weekend. It seems that opposition to Indiana's passage of a law that has existed at the state and federal levels for as many as 22 years without incident knows no bounds of demagoguery. When Democrats were enacting the legislation, nary a peep was heard.
Apple's Tim Cook is dangerous and a flaming hypocrite
Ordinarily I wouldn't concern myself with what some billionaire far-left oligarch thinks. Usually, they don't think about much beyond making money and having millions of people they neither know or respect suck up to them. Apple's Steve Jobs made a career of this type of self-important asshattery. His successor, Tim Cook is no different.
You are probably breaking the law right now
When lawmakers don't even know how many laws exist, how can citizens be expected to follow them?
How would RFRA opponents deal with the Hitler cake?
After the CEO for Yelp decided to lecture (and threaten) the citizens of Indiana over RFRA, it didn't take long for Apple bigwig Tim Cook to get in on the action.
What's More Dangerous: Religious Freedom or Anti-Discrimination Laws Shoved Down Your Throat?
Apple CEO Tim Cook despises the freedom of religion.
Baking Liberty of Conscience into the Cake
A marriage controversy causes ire in Ireland.
Do You Want to Be a "Male Feminist"?
If there is anything feminists hate more than Christianity, heterosexuality, America and capitalism, it's a "male feminist."
Fix the GOP, Don't Abandon It
A message to Glenn Beck.
Put The Squeeze On Operation Choke Point
Unelected federal officials have bullied banks into cutting off loans to businesses they don't like, such as arms and ammunition suppliers. It's called Operation Choke Point.
The End of Tolerance And Enforced Morality
Are you having a fun Culture War 4.0? It's certainly been a crazy ride for Indiana state representatives, who appear to be caving to pressure to "clarify" RFRA language after being assaulted for being anti-gay. Across the country, the opportunity for grandstanding has been seized by the sort of unserious people you would expect: the Washington governor and Seattle mayor have banned official travel to Indiana in the wake of the law. Connecticut's governor displayed his own inability to understand the law in his state by banning travel there as well. And I'm fine with that, because hey, government officials shouldn't be using taxpayer money to travel all over the place anyway, even if it does mean Washington and Connecticut officials will miss out on the memorial service for Lil' Sebastian.
Gay Marriage Isn't About Justice, It's About Selma Envy
My generation willfully ignores the real debate about gay rights and religious freedom because we want halos without sacrifice.
All Rights Are Equal (But Some Are More Equal Than Others)
Animal Farm remains one of my all time favorite books. It's a satire of Communist Russia AND it's got farm animals, so I can read it to my three-year-old and she likes it. The indoctrination has to start early, after all.
Questions For Indiana's Critics
I know that I should say something about the backlash and debate over Indiana's version of the Religious Freedom Restoration Act, but it's been hard to come up with something that I didn't already say in my column when it was Arizona's variation on the same law, vetoed under pressure, that was in the news.
Progressivism
H.L. Mencken famously defined puritanism as the "haunting fear that someone, somewhere, may be happy." Progressivism, it seems, should be defined as the "haunting fear that someone, somewhere, may be making a decision you disapprove of—and the fervent use of government power to prevent and punish such a decision."
The Left wages total war; and then plays victim
On one side is the CEO of the world's largest company, the president of the United States and a growing chunk of the Fortune 500. On the other side is a solo wedding photographer in New Mexico, a 70-year-old grandma florist in Washington and a few bakers.
It's The Christian Right's Turn In The Closet
A member of a religious minority can, as a conscientious objector, be exempt from taking up arms in wartime. Most Americans would recognize that as the type of freedom that makes the country worth fighting for in the first place.
Indiana's Religious Freedom Fury Completes The Invasion Of The Hypotheticals
Ever notice how liberals always freak out about what might happen as a result of things like religious freedom laws, when the opposite is actually happening?
The War on the Private Mind
There are two easy ways to get a Republican to roll over and put his paws up in the air: The first is to write him a check, which is the political version of scratching his belly, and the second is to call him a bigot. In both cases, it helps if you have a great deal of money behind you.
Indiana Shows the Left Has No Concept of Freedom
What interests and concerns me about the fight over Indiana's religious freedom law is not its implication for gay weddings and whether pizza will be served at them.
Memories Pizza and the gay rights movement's flirtation with totalitariansim
In his excellent post about the "insane" reaction to Indiana's Religious Freedom Restoration Act (RFRA), John argues that the brouhaha is entirely political. Liberals, John says, "have decided that the social issues are winners for them, and one suspects that they are desperate to distract attention from the Obama administration's economic and foreign policy failures, Hillary Clinton's prevarications, and so on."
Some Thoughts on Indiana
Why is it okay for Apple to refuse to facilitate, or associate with, a view of marriage that it rejects but not okay for a local florist (or photographer or baker) to do so?
The Sore Winners of the Left
The Left started the culture war, won it, and now roams the countryside shooting the wounded.
The Post-Indiana Future for Christians
I spent a long time on the phone last night with a law professor at one of the country's elite law schools. This professor is a practicing Christian, deeply closeted in the workplace; he is convinced that if his colleagues in academia knew of his faith, they would make it very hard for him. We made contact initially by e-mail — he is a reader of this blog — and last night, by phone. He agreed to speak with me about the Indiana situation on condition that I not identify him by name or by institution. I do know his identity, and when he tells me that he is "well-informed about the academy and the Supreme Court," I assure you that from where he sits, and teaches, and from his CV, he is telling the truth.
The Evolution of the Big Lie
Of course, Big Lies can be practiced by democratic republics as well as totalitarian states. But what we've seen over the last several months has been a troubling transformation in the nature of the Big Lies told in this democratic republic.
Republican Politicians Need a Spinal Transplant, and Four Other Lessons from the Battle of Indiana
With the rhetorical smoke now clearing from the battlefields of Indiana and Arkansas, it's time for an after-action review.
The Arkansas Solution
The text of the amended religious-freedom bill, now signed into law, is here. It appears to me that the Arkansas legislature handled the issues better than the Indiana one. The text says that the law should be interpreted consistent with the federal Religious Freedom Restoration Act and its judicial interpretation. The federal law has been read to cover businesses and, in most circuits, to cover litigation between private parties if that litigation invokes federal law. Those were the two ways the Indiana law supposedly "expanded" federal law. The Arkansas law seems to retain those features but make it impossible to describe it as more extreme than the federal law.
Fundamental Concepts – Guess what Conservatives? We can't win
Earlier this week, Drew M wrote another chapter in his long running "Let It Burn" saga, Can The GOP Be Reformed? Some Say No, Others Are Wrong. It's a good essay, I encourage anyone who missed it to take a moment to read it, because I'm about to take issue with it.
On Displaying the Confederate Battle Flag
The Supremes are going to discuss whether displaying a confederate battle flag on your custom license plate is protected by free speech.
Are You Smart Enough to Handle W. H. Auden's 1941 Lit Syllabus?
"Auden seems to have aimed to educate his students deeply and broadly."
Multiculturalism IS Racism
Good Saturday morning. I apologize for not writing this in cave symbols, since I know that language is inherited in the blood and therefore can't be changed as can't any other part of the culture. Because it's all in our genes. And that's why I'm squatting here in my cave, working at starting a fire while my husband and the boys sit in a corner chipping flint implements.
Nelson Mandela was wrong about poverty
"Like slavery and apartheid," Nelson Mandela told 20,000 people in Trafalgar Square ten years ago, "poverty is not natural. It is man-made and it can be overcome and eradicated by the actions of human beings."
We've raised the "sheeple generation," because today's kids wouldn't dream of questioning authority
I was a little girl when the phrase "Question Authority" became the mantra for teens and young adults. To give that generation credit, even as they stopped bathing and warped their brains with drugs, they really did make an effort to challenge the shibboleths that the academic establishment and the media sent their way. Unfortunately, all of their ultimate conclusions were absolutely wrong, but at least they tried.
The Gay Rights Agenda Stops at the Door to My Church–and My Business
I have a dream that I will wake up one day in a country where we don't have to go to court or pass a law to protect our fundamental natural rights—from the government.
Who Believes in Free Association Anymore
Yesterday I was on Neil Cavuto's show talking about Memories Pizza and RFRA. I pointed out that when I got married, I couldn't find a rabbi to officiate because my wife isn't Jewish and didn't convert. Everything worked out. But at no point did I complain about "bigoted rabbis" refusing to do what I wanted.
Moral Heroism without Morality
The Left's bullying freak-out over Indiana's RFRA betrays a compulsive need to feel morally superior to others.