News of the Week for March 3oth, 2014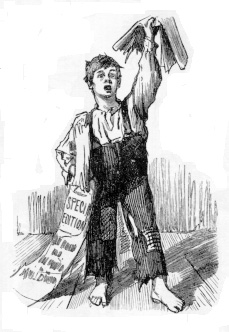 Election 2014
Poll shows Alaska Democratic Sen. Mark Begich trailing for the first time
Alaska is one of seven states which have a Democratic-held Senate seat up this year and which voted for Mitt Romney in 2012. Nate Silver of 538 and Chris Cillizza of the Washington Post's The Fix rate the seat, held by former Anchorage Mayor Mark Begich, as the least likely Republican turnover of the seven; 538 rates Begich's chances at 55 percent. Stuart Rothenberg rates it as toss-up/tilt Democrat, while Charlie Cook, slightly more bearish on Begich's chances, rates it as one of five pure toss-ups.
IA Dem: Hey, you don't want some farmer in charge of the Judiciary Committee, do you?
If anyone wonders why political candidates don't want recording devices present in private fundraising pitches, here's Exhibit B. (Exhibit A was Mitt Romney's "47%" remarks.) Bruce Braley wanted cash from trial lawyers to help boost his chances of holding Tom Harkin's seat for Democrats in November as part of the effort to keep Republicans from taking control of the Senate. Otherwise, Braley warned his fellow members of the bar, his efforts to block tort reform would get blocked by Chuck Grassley, who would become the chair of the Senate Judiciary Committee if the GOP took over. And that would just leave some dumb farmer who never went to law school in charge, rather than a smart lawyer.
Warner Falls Below 50 Percent in Latest Poll
Less than half of Virginia voters think that Sen. Mark Warner (D.) deserves to be reelected, according to a new Quinnipiac University poll.
America Rising Web Ad: So God Made a Trial Lawyer
America Rising has released a new web ad attacking Iowa Democrat Senate candidate Bruce Braley for his recent comments regarding Sen. Chuck Grassley (R., Iowa). The ad is a new take on Paul Harvey famous "So God Made a Farmer" speech.
Obama Scandals
Sharyl Attkisson: There Is Coordination Between Reporters And Politicians
Chris Stigall talked to former CBS News Reporter Sharyl Attkisson this morning on Talk Radio 1210 WPHT about the trouble reporters have to deal with while covering politicians and the government, as well as the current state of investigative reporting.
Gun Rights
GUN NUTS: "Your 2nd Amendment is Outdated!"
The next time someone tries to tell you that, tell them this
Democrat Wants His Party to Officially Come Out Against the Second Amendment
The Daily Surge has a clip of Rep. Keith Ellison (D-MN) on Bill Maher's HBO show. Ellison says the Democratic Party should just be honest about its stance on guns.
Anti-Gun CA Senator Leland Yee Charged With Gun Running
It what would surely place his likeness prominently on the Mt. Rushmore of hypocrisy if the allegations are proven in a court of law, famously anti-gun California state Senator Leland Yee has been charged with, in addition to bribery and public corruption…yes…gun running. Specifically conspiring with known organized crime lord Kwok Cheung "Shrimp Boy" Chow to illegally import firearms and sell them without a license . . .
Ninth Circuit upholds requirement that guns be either locked or carried on one's person
The case is today's Jackson v. City & County of San Francisco (9th Cir. Mar. 25, 2014). The court concludes that the ban is constitutional, even though it applies even to people who aren't living with children (most such locked storage requirements apply only when children could otherwise access the gun), and even to people who are living alone. The court also upholds the ban on sale of hollow-point bullets, though it repeatedly stresses that the law doesn't ban possession or use of such bullets.
Conservatives Are Taking the Gun Fight to Knives
With gun laws loosening around the country, knife lobbyists see an opening for their own set of changes.
Someone who's not David Gregory convicted of stupid DC gun law violation
D.C. gun laws are for the little people.
Fatal self-defense shootings on rise in Detroit
Criminals prowling for victims in Detroit are instead finding armed citizens willing to open fire.
Hide the Decline
Environment &
"Green Energy"
For 'Earth Hour' tonight, turn on your lights to celebrate the elevation of the human condition from darkness
Otherwise, we celebrate living in North Korea
Obamacare
Government in Healthcare
Six Lies The Leftist Media Tells About The Contraception Mandate Cases
The media narrative is false. Here's the truth.
Aborted babies incinerated to heat UK hospitals
The remains of more than 15,000 babies were incinerated as 'clinical waste' by hospitals in Britain with some used in 'waste to energy' plants
An Argument from the Hobby Lobby Hearings You Haven't Heard: There's No Employer Mandate
Liberal justices reportedly argued at several points today that one element of Hobby Lobby's case against the HHS mandate that health insurance must cover contraception and certain controversial drugs doesn't add up because . . . Hobby Lobby doesn't have to provide health insurance. Thus, the ACA and the mandate don't burden employers. But wait, doesn't the ACA require that large employers provide health insurance? In the eyes of the Supreme Court, the individual mandate was a tax you could choose to pay in lieu of buying health insurance — and Justice Kagan argued today, essentially, that the same idea applies here.
Reviewing The Legal Arguments In The Contraception Mandate Cases
Unless you've been living under a rock, you know that the Supreme Court will today hear the contraception mandate cases, popularly styled Sebelius v. Hobby Lobby. Politically, these cases hit a bunch of fraught notes on sex, power, religion, and free speech. I covered that, with emphasis on the lies leftists will tell, yesterday. Legally, however, these cases also raise important questions, and I want to cover that today.
Read the Complete List of Obamacare Delays
The Obama administration will announce its tenth Obamacare delay later today, this time extending the March 31 enrollment deadline for people who say they've been unable to enroll in health plans in the federal marketplace by the deadline. The extension applies to the federal exchange operating in three dozen states and is expected to last for two or three weeks.
Majority of Texas Hispanics Have Unfavorable View of Obamacare
As in other states with significant Hispanic populations, polling shows that Latinos in Texas are increasingly turning against the Affordable Care Act (ACA), also known as Obamacare. According to the recent University of Texas poll, a majority of the state's Hispanic population now has an unfavorable view of the law – with a stunning 41 percent saying they have a "very unfavorable" opinion of this new system. Overall, Texans are deeply opposed to the law, with just about half saying their view is "very unfavorable."
Hospitals Plot the End of Insurance Companies
The problems with the implementation of the Affordable Care Act may be masking another major change in the way health care is delivered to U.S. consumers, experts believe.
The October Surprise that Could Cripple the Practice of Medicine
You won't read about the International Classification of Disease (ICD) on TMZ or hear it discussed on The View, but it has the potential to be an unpleasant October surprise in the health care world. It is a list of codes that physicians and hospitals use when billing insurance companies. These codes cover all manner of medical diagnoses for diseases, conditions, and injuries.
War & Terror
U.S. Scurries to Shore Up Spying on Russia
In Crimea, Russia May Have Gotten a Jump on West by Evading U.S. Eavesdropping
Crimea crisis: Putin adviser proposes division of Ukraine along Nazi-Soviet lines and says it's 'never too late to correct historical errors'
A prominent political ally and advisor to Vladimir Putin has proposed splitting up Ukraine along the lines of an historical pact agreed between the Nazis and Soviet Union.
Commander: U.S. military can't conduct amphibious operations in the Pacific
The Navy and Marines do not have enough assets to carry out a contested amphibious operation in the Pacific if a crisis arises, the top commander of U.S. forces in the region told lawmakers Tuesday.
Is Vladimir Putin Coming for the North Pole Next?
While international cooperation is cooling down, the race for control over international waters may be heating up.
Ukraine: 'How Many Divisions Has The Hashtag?'
Writing in Foreign Policy, Michael Weiss list "10 facts on the ground that add up to a very real chance that Russia might still invade [Eastern] Ukraine." Read them and judge for yourself.
National
Getting Misogyny, Racism and Homophobia Out of Gaming
"A central theme for several talks at this week's Game Developers Conference has been how to deal with the abuse generated by a small segment of gamers. BioWare's Manveer Heir says he wants the industry to stop being scared of challenging the most outspoken and vituperative members of the gaming community. His GDC talk focused on 'misogyny, sexism, racism, ethnocentrism, nationalism, ageism, ableism, homophobia, transphobia, queerphobia and other types of social injustice.' He said, 'We should use the ability of our medium to show players the issues first-hand, or give them a unique understanding of the issues and complexities by crafting game mechanics along with narrative components that result in dynamics of play that create meaning for the player in ways that other media isn't capable of.' Meanwhile, Adam Orth, who became the center of an internet hatestorm last year after an offhand comment about always-online DRM, said game developers should make an effort to encourage their playerbase to behave in a more civilized manner."
University sponsored 'fat justice' event claims Ronald Reagan 'f*cked' fat people over
Feminist activists Cora Segal and Nicole Sullivan took aim at Reagan, the body mass index, and medical professionals.
Pair claimed that "[t]here is no evidence that [being] fat causes diabetes."
Event was co-sponsored by a number of organizations, including the school's health center.
Feminists Say Reagan Screwed Fat People Over
A group of "Fat Justice" feminists said Thursday that former President Ronald Reagan "f*cked everything up" for fat people.
Union representatives join federal government safety inspectors on site visits to non-union businesses
Union representatives from the Service Employees International Union (SEIU) are now accompanying federal government safety inspectors on site visits to review labor complaints at nonunion private businesses, The Daily Caller has learned.
Judge to porn trolls: IP addresses aren't people
A Malibu Media lawsuit gets thrown out in record time. Will others follow?
Poll: Harry Reid More Disliked than Koch Brothers
Americans are fonder of the Koch brothers than Democrats would hope, if they've even heard of the businessmen to begin with.
Rand Paul's Youth Movement
Rand Paul is the most intriguing — and for Democrats, perhaps the most frightening — figure in today's Republican Party. The Kentucky senator, who is more than flirting with a 2016 presidential run, is making a smart play for the millennial generation that was key to President Obama's twin victories and that his own party has convincingly repelled.
State Senator Arrested on Bribery and Corruption Charges
Play "Name That Party": Chinese Triad Edition
Poll: Millenials Deserting Hillary
Voters under the age of 35 aren't quite the loyal Democratic followers they once were, and new poll indicates that may be cause for concern for the Democrats' current 2016 favorite.
Harry Reid has an FEC Problem
The Federal Election Commission (FEC) has some questions for Senate Majority Leader Harry Reid (D., Nev.) concerning his campaign's purchase of more than $16,000 in "holiday gifts" for donors. It turns out that the gifts were purchased from a jewelry vendor in Berkeley, Calif., who just happens to be Reid's granddaughter, Ryan Elisabeth Reid, although her full name was not listed on Reid's campaign filing with the FEC.
Ebony News Editor Jamilah Lemieux Has No Time For 'White' People Like Raffi Williams
This morning a news editor from Ebony decided to show her ignorance and racism to the world. In a series of tweets Jamilah Lemieux, the News and Lifestyle Editor for Ebony Magazine, called Dr. Ben Carson insane for his beliefs on race, politics, and "anything else other than his medical work." Her objections appear to be that Carson is conservative to some extent and therefore any ideas he may have on race are forever tainted. Indeed, even his own blackness should be questioned.
Potential landmark polygamy ruling
Exiled FLDS dad wins custody of eight children
Mozilla employees, developers demand new CEO resign over donations to anti-LGBT causes
Employees at Mozilla — the company responsible for the popular Firefox browser — are calling for newly installed chief executive Brendan Eich to step down over donations he made in support of California's Proposition 8, which banned gay marriage in the state.
Newt Gingrich's Plan to Stave Off the Apocalypse
Whether it's from solar explosions or North Korean nukes, Newt has a plan to save the world.
Check out the terrible paper that earned a player an A- at North Carolina
The University of North Carolina at Chapel Hill is one of our nation's finest universities, ranking 30th in the latest U.S. News and World Report list of top schools and eighth on Forbes' list of top public colleges. And the bit of drivel above apparently earned an A-minus, according to ESPN.
Confirmed: CA Bullet Train Won't Be as 'High-Speed' as Promised
Back in February, Breitbart News broke the story of how California Gov. Jerry Brown's beloved high-speed rail was not going to be as "high-speed" as promised. We noted the comments of the Peer Review Group in a recent report on the project: "[I]it is unlikely that trains would actually be scheduled to run during normal hours of operation within the 30 minute or 2 hours 40 minute limits at the completion of the Phase I Blended system."
Possible voter fraud involving Covered California. DEFINITE incompetence in handling it.
For the record, even if this story is true I still do not think that this represents a concerted effort
Economy & Taxes
Guess which precious metal is controlled by the Russians…
Palladium is like the Rodney Dangerfield of precious metals. It never gets any respect.
Revealed: Apple and Google's wage-fixing cartel involved dozens more companies, over one million employees
Back in January, I wrote about "The Techtopus" — an illegal agreement between seven tech giants, including Apple, Google, and Intel, to suppress wages for tens of thousands of tech employees. The agreement prompted a Department of Justice investigation, resulting in a settlement in which the companies agreed to curb their restricting hiring deals. The same companies were then hit with a civil suit by employees affected by the agreements.
The New Marxism
A prominent liberal economist contends capitalism will inevitably increase inequality.
Citigroup Fails Fed Stress Test as Goldman, BofA Alter Plans

Citigroup Inc.'s capital plan was among five that failed Federal Reserve stress tests, while Goldman Sachs Group Inc. and Bank of America Corp. passed only after reducing their requests for buybacks and dividends.
International
French far-right triumphs in local polls that hammer ruling Socialists
France's far-right National Front party dealt a major blow to the ruling Socialists Sunday after several of its candidates took prime position in the first round of local elections.
George Brandis defends 'right to be a bigot' amid Government plan to amend Racial Discrimination Act
Attorney-General George Brandis has defended the Government's plan to amend a key part of the nation's racial discrimination laws, saying people have "a right to be bigots".
Norwegian troops get unisex dorms
The Norwegian Army has started making women soldiers share unisex bedrooms with their male colleagues in a bold, some might say dangerous, experiment.
Egypt court sentences 528 Morsi supporters to death
They were convicted of charges including murdering a policeman and attacks on people and property.
Brazil scrambles to avoid power rationing as costs soar
Brazil is fighting against time to avoid crippling power blackouts and electricity rationing as a drought prevents the world's most water-rich nation from recharging its hydroelectric dams.
The End of Europe
One baby-less person at a time
BBC faces £1MILLION racism lawsuit over Jeremy Clarkson's 'slope' quip on Top Gear Burma special
Somi Guha, 36, is suing BBC over alleged racist remark on Top Gear
Standing Up to the Commie Thugs In Venezuela
In Venezuela, a popular uprising threatens to sweep Nicolas Maduro, the heir to Hugo Chavez, from power, along with his brutal, corrupt, viciously anti-American socialist regime. The magnitude of anti-Maduro demonstrations in Venezuela has not been adequately or consistently reported in the American press. Millions have taken part. To take just one example, this aerial photograph of an anti-government demonstration in Chacao last week, conveys some sense of the magnitude of the pro-freedom movement.
Children are being moulded into desired citizens at preschool through government-funded literature focusing on emotions, says an award-winning thesis.
Researched over three years by University of Auckland childhood studies lecturer Dr Marek Tesar, the thesis delved into the effects of the former Department of Education-commissioned stories aimed at helping young children understand and express their emotions.
Opinion
Ryan's Critics Are in Denial
Liberals have had decades to learn the lessons of dependency.
What is Social Justice?
This week's video course at Prager University asks an intriguing question: What is "Social Justice".
Marxism 2.0
If you were thinking the great "income inequality" crusade was a veiled effort to bring back Marxism, you're dead wrong. It's not veiled at all.
What Rand Paul And Bill Clinton Have In Common
Let's be clear about one thing here: Rand Paul thinks he's going to win in 2016. He has a vision for the party, but he is not running as an idea candidate. He is trying to win the election. He's not running for Vice President. He's not running to grow a movement. He thinks he can run, beat everyone, and be president.
How Republicans Can Win Black Votes
The GOP needs to offer something different from what Democrats are offering.
Are six Californias better than one?
Unintended consequences?
Why Does It Always Come Back to Marx?
There are tiny kernels of good ideas in the "fat acceptance" movement. Being overweight isn't a moral issue, and some people just don't look like supermodels. These kinds of common-sense ideas are far too simple to put into dissertations and create more phony Studies departments, so this kind of crap always comes down to a denunciation of capitalism.
The real gay marriage bigots are its intolerant supporters
A wedding day is always a special occasion and especially so, of course, for the first homosexual couples marrying today.
Who invented freedom? We did!
The English-speaking peoples didn't invent democracy. The Athenians were casting pebbles into voting urns when the remote fathers of the English were grubbing about alongside their swine in the cold soil of northern Germany. Nor did they invent the concept of the law: the Egyptians, Sumerians and Babylonians had chambers full of legal scrolls even before Moses climbed down from the summit of Sinai. The Anglosphere miracle lies in something more specific and more transformative: the invention of constitutional freedom.