Another "quick takes" on items where there is too little to say to make a complete article, but is still important enough to comment on.
The focus this time: The obsession over "Whiteness" is a bigger deal than a non-existent supremacy.
First, a little mood music:
Carrying on…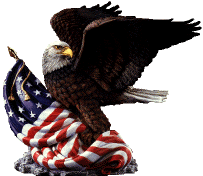 What could be more woke than killing yourself because you are a morally inferior race?
"Duquesne University Professor Derek Hook said there are merits to the argument proposed by another professor who argued that it would be ethical for white people to kill themselves.

"The anti-critical race theory group Mythinformed MKE posted the video recently. "This is part of an 'anti-racist' discussion on 'nice white therapists held by the [American Association for Psychoanalysis in Clinical Social Work]," the group wrote on Facebook. The video appears to be from a summer session hosted by Hook, though the content is not otherwise publicly available.

"'White people should commit suicide as an ethical act,' the top of a presentation by Hook said.

"He quoted from a South African philosophy professor named Terblanche Delport, who wrote in 2016 about white people killing themselves.

"Delport allegedly made similar comments in 2016, in reaction to racial division in the former apartheid state."
The university gave a rather questionable "well actually" response.

Nothing says "social justice" like demonizing people just for being born in the wrong color skin.
"The head of a New York City private school that has been accused of indoctrinating students with progressive politics and 'anti-racist' orthodoxy privately acknowledged that the school is guilty of "demonizing white people for being born," according to audio from a conversation he had with a whistleblower teacher.

"George Davison, the head of Grace Church School in Manhattan, told embattled teacher Paul Rossi in a March 2 recorded conversation that the school uses language that makes white students 'feel less than, for nothing that they are personally responsible for.' He also said that 'one of the things that's going on a little too much' is the 'attempt to link anybody who's white to the perpetuation of white supremacy,' according to the recordings posted online.

"'I also have grave doubts about some of the doctrinaire stuff that gets spouted at us, in the name of anti-racism,' Davison told Rossi, according to the recordings."

Nothing says "equity" than paying people less because they aren't the right race.
"The Mankato School Board in Minnesota in a blatantly racist move has unanimously voted to pay non-white teachers 'additional stipends,' not on their merit or content of character, but solely based on the color of their skin, and for teaching staff to be segregated by race.

"Board members hotly defended the policy vote earlier this month claiming it wasn't 'segregation,' according to AlphaNews on Tuesday.

"'When you're one [minority] of a [white] majority it can be very isolating and lonely,' declared board member Erin Roberts. 'To have a support system in place for them is not to segregate them, it is absolutely to support them … It's not about trying to throw the few [BIPOC] individuals we have into one building. It's about showing them they aren't alone.'

"'It creates global citizens at the end of the day,' Vice Chair Kenneth Reid ridiculously stated."
TTFN.