Another "quick takes" on items where there is too little to say to make a complete article, but is still important enough to comment on.
The focus this time: All the cops are criminals; all the sinners saints
First, a little mood music:
Carrying on…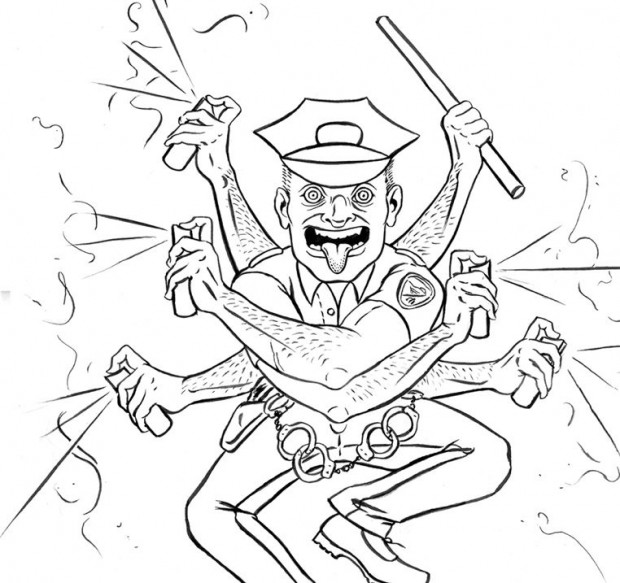 No one needs the cops… until the shooting starts.
"An actual gun battle broke out on the streets of Portland Sunday during an attack by antifa against street preachers and Proud Boys, but why be surprised?

"…

"Antifa was standing by.

"Sunday's antifa assault included threats and reports of snipers on rooftops.

"Antifa forward-deployed equipment near the area of the planned downtown rally, which was later changed. The second location was also attacked by antifa.

"And in the end, a gunfight broke out on the downtown streets and that's when the police bothered to show up."

The city of Austin needs to hire more police in order to have at least two officers per 1000 residents. George Soros doesn't like that.
"Austin's battle over a police staffing ballot measure has a new heavyweight entering the ring: billionaire financier and Democratic Party activist George Soros.

"In a bombshell announcement that threatens to shake up the Nov. 2 election, a political action committee opposed to Proposition A — which if passed would require the city to hire hundreds of police officers — says it has accepted a $500,000 donation from Soros.

"The 91-year-old Soros, of New York, is known for supporting liberal political causes. His net worth is estimated at $8.6 billion, according to Forbes. Soros has made it a recent focus to target elected prosecutors he sees as too punitive on crime. His involvement in last year's Travis County district attorney's race helped lift Jose Garza to victory over incumbent Margaret Moore."

George Soros is clearly isn't trying hard enough. Minneapolis is asking voters to abolish the police department and replace it with a "public safety" department (née MiniLuv).
"The Minneapolis City Council overrode a veto by Mayor Jacob Frey to finalize language on a ballot issue that would eliminate the police department in favor of a 'public safety' department."
More specifically:
"'We have an obligation to voters to tell them their consequences of their vote is,' [Minneapolis Mayor] Frey said. 'It would remove the position of chief of police. It would get rid of requirement to fund police and finally it would change the reporting structure so that the head of public safety would have to report to 14 different people, the mayor and city council.'"
Sounds like the making of a doubleplusgood bearocracy.
TTFN.