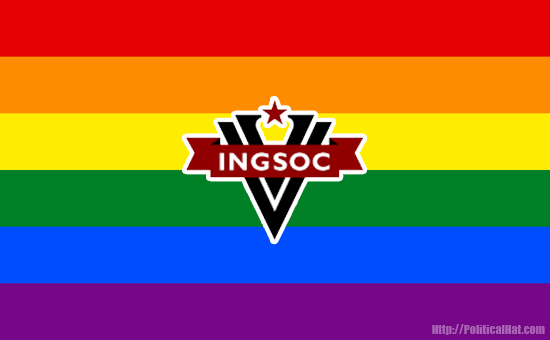 If we don't have words to describe certain ideas and concepts—or words conducive thereto—it becomes difficult to come up with said ideas, or if one nonetheless has such ideas, it becomes difficult, if not impossible to communicate those ideas to others, let alone get others to understand.
This is why those who come by and insist on definitions and terminology that seems odd and wacky, is actually the cutting edge of totalitarian mind warping, with the goal of creating a "rainbow-painted dystopia".
This is one of the reasons the "academic" definition of man, woman, straight, gay, and lesbian are so totalitarian in nature: They deny the biological reality of biological sex. By ascribing the words man and woman to "gender identities" rather than biological sex, as well as defining sexuality in terms of attraction to a "gender identity" rather than to one sex (or both), they wish to deny people the very idea of biological sex by making it hard to describe what most people are and are attracted to, and thus at the very least make that seem weird. By insisting that biological sex is a spectrum, and having both males and females being described as either men or as women, the very concept of biological sex becomes alien to people's thoughts.