News of the Week for April 24th, 2022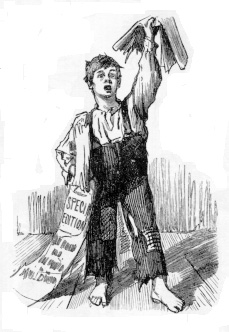 Riots & Revolution
Baltimore has been expunging the criminal records of felons and people are dying
For some time now we have covered the disappointing and dangerous trends in the courts of Baltimore, Maryland that make it harder to convict criminals of anything. This has resulted in the same "revolving doors" in the jails and courthouses that we see today in so many large cities. But in Charm City, they've taken this trend another large step further. In addition to making it harder to lock anyone up, for the smaller number of people who do manage to be apprehended and prosecuted, they've been erasing the criminal records of many of them. This makes it impossible for the public to research potential problems and removes information that prosecutors may need when the individual is arrested again and they have to determine the charges to be filed. In an editorial at the Baltimore Sun this week, former Deputy State's Prosecutor Page Croyder describes the damage that these changes have wreaked on the legal system and the impacts they have had on the citizens.
Corona Virus
Federal judge orders end to CDC, White House mask mandates on airlines, transit
Old and busted: Conservative outrage over federal judges in Hawaii imposing nationwide injunctions on regulatory changes. New hotness: Progressive outrage over federal judges in Florida doing the same thing. A federal judge has ended the federal mask mandate on transit, including airlines, ruling that the White House and the CDC overstepped their authority
China Censors Its Own National Anthem as Lockdown-Enforcement Measure
The Chinese government's aggressive locking down of Shanghai should "dispel the notion that the Chinese government is a contagious disease management role model for the West," as Jim Geraghty put it. A certain kind of technocratic mind, usually also of a left-leaning cast, has professed admiration for the supposed ability of the country's government to contain Covid. Well, when residents of the nation's wealthiest city are forbidden from leaving their homes, starve, are compelled into crowded quarantine facilities if infected with Covid, and get the pets they are forced to leave behind beaten to death by lockdown enforcers . . . maybe we can abandon this admiration.
Why Did the Chinese Government Not Prioritize Vaccinating the Elderly?
The Wall Street Journal's reporting from inside China has been excellent lately, and the weekend edition offers another long read that underlines in red the now-obvious point that the outbreak of Covid-19 in China, and particularly in Shanghai, is much, much worse than official authorities are willing to say.
Gun Rights
"Gun safety" activists angry that Biden isn't taking away more guns from non-criminals
Among the many items on the list of legislative priorities that the Democrats have failed to deliver for their base since taking full control of the federal government is their promise to pass new "gun safety" (read as "gun grabbing" or "making gun ownership prohibitively expensive or difficult") laws. A recent series of mass shootings around the country has spurred some of the usual suspects to once again go to the media and complain about the lack of legislative action. The fact that Joe Biden recently imposed new restrictions on homemade weapons does not appear to have impressed them, nor do most of them appear to understand that infighting among the Democrats themselves has stalled other measures.
The ATF Does Not Make Law
The Reload reports that Marvin Richardson, acting director of the Bureau of Alcohol, Tobacco, Firearms and Explosives, is being demoted and replaced by U.S. attorney Gary Restaino. Richardson, a career ATF official, has now been twice passed over for the permanent leadership post, and once demoted.
Globalization and Gun-Nuttery
SIG Sauer has won a lucrative contract to build a new rifle for the U.S. military. About that, two thoughts — one about the rifle, and one about the company.
Hide the Decline
Environment &
"Green Energy"
Wealthy Progressives: We Love Wind Power, Except When It's Near Us
Wealthy progressives love wind power, as long as it is located far away from them.
Biden Administration Used COVID Relief to Fund Radical Environmental Agenda
The Biden administration used funds from the $1.9 trillion COVID-19 relief package last year to fund projects that had nothing to do with pandemic relief, according to a report from Fox News.
Biden to save financially distressed nuclear plants
It's a rare day when I get the chance to cheer for something the Biden administration does, but I will do so today without reservation. One of the best things to come out of last year's infrastructure bill was a plan to ensure the viability of American nuclear power plants that have run into economic trouble over the past decade or more. Yesterday, the White House announced the availability of $6 billion in relief for plants that have announced early closure dates driven by economic concerns. A second round of funding will then be made available for plants that have not yet announced an early closure date but anticipate doing so in the near future. Of course, there is still more to be done to improve our nuclear energy position, but this is a very good start.
Obamacare
Government in Healthcare
Florida Surgeon General in Good Company Rejecting 'Gender Affirming' Care in Children
The Biden administration has swallowed transgender ideology without reservation, recommending "gender affirming" care for children — which include puberty blockers, hormones, and mutilating surgeries on a "case-by-case" basis. The administration apparently intends to impose these controversial views nationwide via the regulatory process.
War & Terror
What Will a Desperate Putin Do?
We're now coming up on two months of the Russian invasion of Ukraine, and by a lot of measures, Ukraine appears to be winning. Kyiv and most major cities remain in Ukrainian hands, and the Russian military's attempt to conquer Kyiv appears to have been repelled, at least for now.
Putin demands Russia gain control of Jerusalem church as promised
Transferring the ownership of the land could cause diplomatic trouble for Israel at a time when its Western allies have been sanctioning Russia over its invasion of Ukraine.
Ukraine War Stokes Concerns in Taiwan Over Its Fragile Internet Links
Kyiv's successful use of internet to counter Moscow highlights Taiwan's reliance on undersea internet cables that China could cut
Moment Putin's nuclear bomber flies close to Ukraine border in major war escalation
THIS is the chilling moment one of Vladimir Putin's nuclear bombers was caught flying close to the Ukrainian border in a major military escalation.
Mutiny brewing? Refuseniks depleting Russian forces in Ukraine
This seems a bit too good to be true, but it also comes with some evidentiary support — from Vladimir Putin's government. Radio Free Europe/Radio Liberty (RFERL) reported over the weekend that Putin's call for more troops has not had the desired effect so far of inspiring Russians to enlistment offices. It's certainly not convincing veterans to return for more of the "special military operation" non-war that Putin's not winning, even if he isn't quite losing it yet
Will Russia Get Defeated Again, and for the Same Reason?
A couple of military experts are suggesting that once again, Russia supply lines are overextended and vulnerable to attack
"Russian Occupiers Tighten the Screws"
You have probably seen this: "Putin honors Russian brigade accused of Bucha atrocities." Yes, why wouldn't he?
Loving, and Not Loving, Lenin
In notes earlier today, I mentioned Lenin. In Ukraine, Russian forces have installed a statue of Lenin — presumably to tell the Ukrainians what's what. There's a new sheriff back in town, and his name is V. I. Lenin. Reappointed by V. V. Putin or something.
Russian oligarch: 90% of Russians hate this "crazy war" — and Putin needs a face-saving out
Did a crack just appear in Vladimir Putin's domestic standing? One oligarch with his Instagram access still in place blasted Putin's invasion as a "crazy war," and refuted the widespread reporting that Russians supported it. Oleg Tinkov, who founded the second-largest credit-card company in Russia, declared that 90% of the country opposed the war — and that Putin knows it
Joe Manchin Says He Is "Very Concerned" about Biden's Iran Talks
In a letter to Secretary of State Antony Blinken today, Senator Joe Manchin wrote that he is "very concerned" about President Biden's negotiations to re-enter the Iran nuclear deal and requested a briefing on the state of the talks.
House Republicans Prepare to Fight Dems' 'Fake China Bill'
The largest GOP caucus in the House of Representatives urged its members to oppose the multi-billion dollar Bipartisan Innovation Act, unless significant changes are made to the legislation during an upcoming round of bipartisan negotiations.
U.S. Bans Testing of Ground-Based Anti-Satellite Weapons
Vice President Harris told members of the Space Force at Vandenberg Air Force Base that the United States would no longer conduct "direct ascent" testing of anti-satellite weapons.
Putin exposed by Google Maps as all of Russia's military bases shared
Secret Russian army bases and military infrastructure have reportedly been 'exposed' on Google Maps after users claimed that images of key locations had been 'unblurred'
Kamala Harris Tries to Explain Space to the U.S. Space Force
Twitter user: "When your book report on space is due and you didn't do any of it…"
New Satellite Images Show Mass Graves in Mariupol as Putin Declares 'Success'
New reports out of the Ukrainian city of Mariupol indicated that Russian forces may have buried thousands of dead civilians in mass graves in a nearby village.
China is muscling its way into Pacific island nations. The U.S. must push back.
Global attention may be fixed on Russia's invasion of Ukraine, but the world cannot afford to ignore problems elsewhere. China's new security pact with the tiny Solomon Islands is one such example. It also shows that the West will need to step up its diplomatic game if it wants to prevent further expansion of Chinese power.
Over 500,000 Ukrainians Deported to Russian 'Filtration Camps,' Zelensky Says
Ukrainian president Volodymyr Zelensky said that Russian troops have deported at least 500,000 Ukrainian citizens from Russian-occupied territory in Ukraine to Russia.
Ukraine Updates: Mariupol on Edge, Russia Takes 42 Villages in Donetsk Region
Ukraine thinks it can retake the 42 villages on Friday.
Russian General Announces Plan to Invade Moldova after Ukraine
Speaking at a defense industry meeting, Brigadier General Rustam Minnekayev, acting commander of Russia's Central Military District, stated that the Russian Armed Forces plan to "make passage" into the region — in Moldova's East, bordering Ukraine and less than 30 miles from the port city of Odessa — to create a "land corridor to Crimea," Russian media reported. Such a corridor would also purport to connect the Russian mainland to Transnistria.
Satellite Images Show a Second Mass Grave Near Mariupol
Satellite imagery shows a mass grave in Vynohradne, a Russian-occupied village five kilometers to the east of Mariupol, Radio Free Europe/Radio Liberty reported today.
As Finland considers NATO membership, citizens mobilize for an invasion by Russia
When the Finnish Reservists' Assn. recently announced wartime defense courses for civilian women in the southern town of Haemeenlinna, the 400 slots filled almost immediately, with a waiting list of 500 more.
Would adding Finland and Sweden to NATO make sense?
What started out as a mostly hypothetical discussion prior to the invasion of Ukraine has now turned into a distinct possibility if not a probability. Two traditionally "neutral" European nations, Finland and Sweden, now appear to be quickly moving toward a decision to apply for membership in NATO. Recent polling in both countries is showing a significant shift in public sentiment and elected officials in each nation appear to be listening. Last year, support for NATO membership in Finland was below 25%. This month, that number has rapidly swelled to 68%. Similarly, a majority of Swedes now feel the same way. Particularly in Sweden, this could produce some dramatic changes in the geopolitical landscape. Yahoo News senior editor Mike Bebernes examines the ramifications this week.
National
Judge Rejects Petition for Nevada School Voucher Initiative
A judge in Carson City has dealt a setback to a group trying to get a school vouchers question before voters in Nevada.
Infowars Files for Bankruptcy Amid Sandy Hook Lawsuits
Companies tied to far-right radio host Alex Jones filed for bankruptcy in an effort to settle litigation brought by relatives of children killed in the 2012 Sandy Hook massacre.
Math education prof: 2+2 = 4 'trope' 'reeks of white supremacy patriarchy'
They asserted that the statement "2 plus 2 equals 4" is rooted in Western definitions of mathematics.
"The ultimate waste": Young people say no to TikTok, social media
Zoomers are known for being glued to their phones, but some twenty-somethings are taking a stand against all-consuming apps such as TikTok and Instagram. Calling them "toxic" and "obsessive," these young people say they're regaining control of their time by stepping away from the scroll.
Scientists spot 'strange and unexpected' events on Neptune as planet's temperature fluctuates wildly
TEMPERATURES on Neptune appear to be rapidly changing, sparking confusion among scientists. Neptune is considered the planet of ice as it is the furthest away from our Sun.
How will McConnell survive as Senate GOP leader? Here are 141 million reasons …
Much has been argued about Mitch McConnell's future as Senate Republican caucus leader, but much more has been written — in checks. McConnell has not just managed to outfight Chuck Schumer over the last fifteen months to halt Joe Biden's progressive agenda, he's also managed to outfight him for campaign cash. Politico marvels at Cocaine Mitch's split of almost a quarter-billion in donations to the two leader-controlled super-PACs — and where McConnell plans to use his share
The schools are open, but homeschooling continues to surge
One of the more disastrous results of both the COVID pandemic and the government's response to it has been the effect that's been seen on America's schoolchildren. While some children were tragically lost to the disease, the vast majority were relatively unaffected as compared to the elderly and those with underlying health disorders. The biggest impacts came in the form of disruptions to their education, a lack of socialization with their peers, and the emotional and psychological impacts some of the government mandates had on them. In terms of education, many parents were suddenly thrust into the position of becoming teachers and attempting to guide their kids through online "remote learning" programs, many of which were difficult to understand or technologically challenging. But new data released by the Associated Press this week reveals an interesting trend taking shape. Once they got the hang of doing homeschooling, a lot of parents decided to stick with it even after the public schools reopened.
Trans-Affirming Clinician Worried about Accusations of 'Setting the Train in Motion'
Erica Anderson, a trans-identifying clinical psychologist specializing in gender transition, has warned of the dangers of rushing gender-confused minors into medical treatment.
No Conspiracy Theory
Parents are right to worry about sexual abuse of students by school officials
Judge Rejects Petition for Nevada School Voucher Initiative
A judge in Carson City has dealt a setback to a group trying to get a school vouchers question before voters in Nevada.
The solution to America's crisis of masculinity: Tanning your 'nads?
My new theory is that Tucker is a leftist who's deep undercover, using his perch at Fox to try to thin the herd of Republican voters.
Elon Musk says he could make "Catgirl" sex robots if he wanted to
To SpaceX and Tesla CEO Elon Musk, the future is teeming with humanoid robots.
New Hampshire poll: Biden would lose to Sununu right now
The rumor mill suggests that Joe Biden has allegedly told Barack Obama that he's running again in 2024. That's certainly an optimistic position for Biden to take given the current political climate. (Assuming he remembers that he said it when he gets up today.) But before he finalizes his plans and starts kicking his presidential campaign team into gear, he might want to look at this poll from New Hampshire first. I'm not sure what prompted the New Hampshire Journal to ask this question, but they pitted Biden against Republican Governor Chris Sununu in a hypothetical matchup for the presidency. Biden not only lost to Sununu, but he did so in a landslide. And there were plenty of other questions for Granite State voters, none of which produced any happy news for the current President.
Ethnomathematics
Ethnomathematics, like many specialized terms in Critical Social Justice (and, more specifically here, critical pedagogy) is a term that lacks a precise definition and means several things at once. On the one hand, perhaps the narrowest, ethnomathematics refers to "the mathematics of illiterate cultures," as was originally defined in the 1980s. On the other hand, and as we will understand the term, ethnomathematics refers to an approach that sees math ultimately as a cultural artifact that is contingent to the culture in which it is applied and thus not universal. In that regard, ethnomathematics is a critical project in the postmodern social sciences that seeks to apply its underlying assumptions of cultural relativism and radical egalitarianism (and liberationism) to the study and practice of mathematics.
Parents Allege Middle School Carried Out Secret Gender Transitions On Their Kids
Parents in Massachusetts claim school officials assisted their children in transitioning to the opposite gender without parental knowledge or consent, according to a lawsuit filed last week.
This New Implant Hacks the Brain by Going Through Your Chest
Thanks to the success of an initial safety trial for an implantable device that can translate the brain's electrical impulses into readable signals, we're a step closer to being able to text—or otherwise interface with our devices—using just our thoughts.
Wavy: Election forecaster shifts 11 House races — all towards Republicans
I had a good laugh at this Politico story this morning in which centrist Dem Abigail Spanberger drags along a "news" photographer to show her voters before the midterms how much she really, really doesn't want to defund the police. Spanberger famously chewed out her Democratic colleagues in a conference call after the 2020 election, warning that "defund the police" had nearly cost the party its majority and her a House seat. (She won her race by less than two points.) "We will get f—ing torn apart in 2022" if we double down on that message, she warned them.
Some teens who make gender identity decisions involving surgery have regrets
Last week the Washington Post published an opinion piece written by a trans woman who had sex reassignment surgery at 19 and now has some regrets about it. At the very least, she things she should have been encouraged to wait longer before taking steps that were irreversible. Today, Suzy Weiss has a piece at Bari Weiss' Substack that feels like a follow up. Titled, "The Testosterone Hangover" the piece questions the rush to medicalize gender identity decisions made by teenagers, a practice referred to as "gender affirming care."
The mystery of the FBI and stolen Civil War gold could be revealed shortly
There has finally been a new development in the case of the Finders Keepers lawsuit against the FBI, who they suspect of stealing as much as six to nine tons of buried gold bullion that the treasure hunting duo claims to have located in rural western Pennsylvania. As you may recall, Dennis and Kem Parada sought permission to dig at the site where they believed they had located a missing shipment of Union gold that allegedly disappeared in 1863 on its way to the mint in Philadelphia. The men were suspicious of the actions of the Pennsylvania Department of Conservation and Natural Resources, whose permission was required to dig on such public land, so they contacted the FBI for help. The sort of "help" they received from the FBI was not what they expected, however.
Against All Odds: Mother Tells How Her Daughter and Every One of Her Friends Are Suddenly Trans
When I was a teenager, the cool kids smoked cigarettes. Today they cut off their weiners.
Secret Service: No idea who visits Biden in Delaware
As we learned earlier this year, Joe Biden spent 28% of the days of his first year in office at his two mansions in Delaware. On top of that, he exempted his Delaware homes from being listed in the White House visitor logs, so there was no way for the media to know precisely who might have been visiting him or what may have been discussed. The New York Post wasn't very happy with that state of affairs and decided to see if there might be some other way to obtain the information, keeping with the spirit (if not the letter) of the Presidential Records Act. Surely there was somebody who had a record of the comings and going's at Biden's luxurious homes, right? That's when they came up with the idea of submitting a FOIA request to the Secret Service. They had to know the identity of everyone who made it past the gates. Well, the Secret Service has responded, but they say they don't have any such records.
Hostilities between two far-right leaders emerge as a line of inquiry for Jan. 6 committee
For months, the House select committee investigating the Jan. 6, 2021 assault on the U.S. Capitol has been probing coordination between far-right groups, and another trove of text messages released this week by federal prosecutors shows coordination between members of the Proud Boys and Oath Keepers.
Inside California's off-grid 'free city' where lawless residents live as throuples – but there's a chilling dark side
IN his quest to meet people who buck convention and live life in the wild, Ben Fogle has come across some colourful characters in the last ten years.
Inside the New Right, Where Peter Thiel Is Placing His Biggest Bets
They're not MAGA. They're not QAnon. Curtis Yarvin and the rising right are crafting a different strain of conservative politics.
Nevada Democrats lean on Harry Reid's political machine as warning lights flash
Democrats are contending with a challenging midterm environment and a divided party, all while trying to shore up operations that could help keep the state blue ahead of 2024.
Fertilizer Manufacturer Warns of Supply Crisis Due to Railroad-Mandated Shipping Reductions
Priorities! Buttigieg is in the Netherlands attending Invictus Games as major fertilizer suppliers say Union Pacific train reductions shrinking supply during crucial planting season.
Maryland Teachers Feel 'Bullied' Into Displaying Gay Pride Flags Forcing School Board to Adopt New Policy
"The pride flags that are being forced upon teachers do not solely represent the gay community."
New York Appeals Court Rejects Democratic Gerrymander
Republicans won the first round of the legal challenges to the extreme Democratic gerrymanders in New York, in a trial conducted in rural, upstate, deep-red Steuben County, on the border with central Pennsylvania. The real action was bound to come in the appeals court. Today, the intermediate state appellate court — the Appellate Division, Fourth Judicial Department, based in Rochester — upheld Judge Patrick McAllister's ruling against the state's slanted congressional map, giving the state legislature until April 30 to draw new maps. The appeals court, however, rejected Republican challenges to the state senate and state assembly maps, which were premised on challenges to the process used. Moreover, two of the five judges dissented even from the rejection of the obviously partisan congressional map. The case will go on to the Court of Appeals, New York's highest court, where all the judges are Democratic appointees.
IG report: Baltimore city schools had more than 900 ghost students costing taxpayers $10 million
Last year WBFF in Baltimore uncovered the existence of "ghost students" at a high school in the city where the average GPA for seniors was 0.13. These were students who were enrolled in school on paper but who rarely or never attended classes.
Google Disapproves of Your Word Choice
Call me old-fashioned, Jack, but I preferred it when spell-check, you know, would check how I spell.
Newsmax Pivots … Left?
A story that flew under the radar last week was a Forbes piece quoting Newsmax CEO Chris Ruddy saying, "We don't want to be known as the Trump channel. We're not, we've never been." It's a significant tone shift from a channel whose success, in many ways, has been directly tied to the former president and which continues to partially rely on its coverage of events like Trump rallies for ratings boosts. "We do get a nice big surge on those Trump rallies, which is great," Ruddy acknowledged. But "we are not going to cover every single Trump rally." In the article, Ruddy argued that the channel "has always been very consistent with its brand of being a centrist, big tent conservative media outlet." His comments here to Forbes writer Mark Joyella are particularly striking
Madison Cawthorn photos reveal him wearing women's lingerie in public setting
The embattled congressman has outraged Republican colleagues with accusations of orgies and drug use.
Nevada Democrats Could Lose It All in 2022
From one perspective, Democrats have a positive Senate landscape for 2022. They are defending only 14 seats, compared with 20 for Republicans. None are in states Donald Trump carried in 2020, while Republicans are defending three seats in states carried by Joe Biden. Yet three Democratic seats are in states Biden carried by an eyelash (Arizona, Georgia, and Nevada), which means, in the event of a Republican "wave" election, they could be extremely vulnerable. A lot of attention is being paid to Nevada, in part because Democrats are vulnerable to top-to-bottom ballot losses and in part because the state provides yet another example of the latest big freakout for the Donkey Party: growing problems with Latino voters.
DeSantis Signs Bill Ending Disney Special Tax Status
He also signed the Stop W.O.K.E. Act which codifies "an executive order previous signed by DeSantis that prohibited schools from teaching critical race theory in Florida."
Former McDonald's CEO Organizes "The Boardroom Initiative" to Fight Woke Corporations
"Corporations have no business being on the right or the left because they represent everybody there and their sole job is to build equity for their investors"
Retaliation For Opposing Critical Race Training, Claims VA Former Assistant Vice-Principal In Lawsuit
"she was branded a racist, severely and pervasively harassed, relentlessly humiliated, and ultimately compelled to resign from a job that she loved to preserve her mental health"
What's With All the Food Processing Plants Blowing Up Lately?
A weird trend has emerged over the past few months that seems statistically unlikely. A number of factories, logistical centers, and food processing plants have caught fire or exploded, including two that had planes crash on them. More and more people have noticed and wondered about the trend on social media. Of course, this has caused the conspiracy theorists to come out in force, so one must make a sober assessment without jumping to conclusions. But man, this is weird. With all the negative pressures on our economy and supply chains, and even Joe Biden talking about global food shortages over the next several months, one has to wonder what's going on here.
Critical Ethnic Studies Come to Our Schools
In recent years, the attitude of liberals toward Critical Race Theory has been summed up as: "It doesn't exist. And it's awesome!" But as the infiltration of CRT into curricula across the country has become impossible to deny, promotion of racism and anti-Americanism has come out of the closet.
New Tennessee bill: Drunk drivers who kill a parent will pay child support to that person's children
Whenever I hear of a new law passing (or on the verge of passing) somewhere, my libertarian reflex activates. Do we really need this? Will it do more good than harm? It's a rebuttable presumption that whatever the new statute might be, it's probably unnecessary in a culture that already overpenalizes behavior.
Brave introduces feature to bypass 'harmful' Google AMP pages
Google claims that the purpose of AMP is to enhance website performance in order to create 'user-first experiences'.
Short Circuit: A Roundup of Recent Federal Court Decisions
Flea collars, bachelors, and data scraping.
Radical Gender Lessons for Young Children
Evanston–Skokie's school district adopts a curriculum that teaches pre-K through third-grade students to "break the binary" of gender.
FCC's Brendan Carr slams Apple's Tim Cook for China censorship hypocrisy
A top Federal Communications Commission official slammed Apple CEO Tim Cook for hypocrisy on human rights issues – arguing the iPhone maker's dealings with the Chinese Communist Party were at odds with its claimed commitment to protecting consumer rights.
White House readies for tough probes that would follow a GOP takeover
The White House is preparing for a potential barrage of Republican-led congressional investigations next year, hiring new staffers and positioning itself to respond to aggressive inquiries if the GOP takes control of one or both chambers of Congress, according to people familiar with the moves.
Long-serving Utah US Senator Orrin Hatch dies at age 88
Orrin G. Hatch, the longest-serving Republican senator in history who was a fixture in Utah politics for more than four decades, died Saturday at age 88.
Transhumanist Theorist Calls the AI-Unenhanced 'Useless People'
Transhumanism, boiled down to its bones, is pure eugenics. It calls itself "H+," for more or better than human. Which, of course, is what eugenics is all about.
Biden White House preps for pain of GOP victories in November, familiar face returns
A wave election is on the horizon and the only question is just how strong of a wave it will be. Will it be a traditional kind of victory for Republicans as the minority party typically picks up seats in midterm elections? Or will it be a red tsunami brought about because of deep disapproval of the Biden administration? Either outcome will result in Republicans taking back control of the House and very well may flip the Senate, too. The White House is girding its loins in preparation of the consequences GOP victories will bring.
Economy & Taxes
California's Cover Charge
California has always been like a trendy nightclub that can get away with a hefty cover charge because everyone wants in. I once asked Arthur Laffer, of the famous curve, how California could keep getting away with such a high cover charge—i.e., high taxes and crushing regulation—when virtually no other state could get away with it. I was expecting a technical economic term—"exploitable asymmetries"—that is, the great climate and abundant natural beauty that many people are willing to pay a premium to enjoy (like me), but no. Instead, he said, "That's like asking why pretty girls are mean. Answer: Because they can."
Biden Proposes a New Wealth Tax
Just like the first one, it is antithetical to sound tax policy and economic reasoning.
The student loan debt cancellation trap
In a recent New York Times op-ed, Massachusetts Senator Elizabeth Warren put forth some suggestions as to how the Democrats could salvage some sort of momentum heading into the midterms, which are currently shaping up to be a potential catastrophe for them. Most of her ideas, as with the majority of Democrats, involve lots more "free money" for people. One of her proposals is to make good on something that Joe Biden campaigned on in 2020, along with many others in his party. She suggests that they simply "cancel" some student loan debt, an action Warren claims Biden could do "entirely on his own." This prompted Matt Lewis to respond at the Daily Caller, pointing out the many bad things about this idea, including the fact that it would do nothing to address the underlying problem and would only kick the can down the road for a few more years.
Fewest Americans collecting jobless aid since 1970
Applications for unemployment benefits inched down last week as the total number of Americans collecting aid fell to its lowest level in more than 50 years.
Another Victory against Corporate Wokeness
Exxon Mobil seems to be backpedaling on some of its culture-war allegiances with a decision that is at least symbolically significant.
Ukraine's Economy: Present and Future
In a recent interview in The Guardian, President Zelensky's top economic adviser, Oleg Ustenko, catalogues the damage the war has done to Ukraine's economy.
International
4 Men Gang-Raped, Killed and Ate a Protected Monitor Lizard
"I have never seen a crime like this."
Riots in Sweden as anti-Islam activists set fire to the Quran
On Sunday, clashes erupted in both cities for the second time in four days over rallies by anti-immigration and anti-Islam group Hard Line
Europe to slap new regulations on Big Tech, beating U.S. to the punch
European policymakers reached a deal early Saturday in Brussels on a sweeping new law to force the world's largest tech companies to more aggressively police their platforms for illegal content, paving the way for one of the most expansive regulations to date to address a broad range of harms caused by social networks, shopping websites and search engines.
The Former Chancellor Who Became Putin's Man in Germany
On the evening of Dec. 9, 2005, 17 days after Gerhard Schröder left office as chancellor of Germany, he got a call on his cellphone. It was his friend President Vladimir V. Putin of Russia.
'The anger of those who voted Le Pen must be addressed,' says Macron
Emmanuel Macron was elected to a second term as French president on Sunday evening with 58.8% of the vote, according to an estimate from the Ipsos polling institute. His far-right challenger Marine Le Pen won 41.2% of the vote in an election that saw the country's highest abstention rate in 50 years. Follow our live blog for all the latest news and reactions.
Opinion
Divorcing LGB and T
Ross Douthat had an excellent column in the New York Times last week, entitled "How to Make Sense of the New L.G.B.T.Q Culture War."
Another Affront to Academic Integrity — 'Contract Grading'
Standards in higher education have been falling for decades, mainly because school officials think it's more important to keep students happy than to maintain high standards. Since so many students are poorly prepared and poorly motivated, it's necessary to find ways of keeping them enrolled.
Debating 'Common Good' Conservatism
I participated yesterday in a debate hosted by Yale's William F. Buckley, Jr. program with Josh Hammer of Newsweek on his theory of "common good conservatism."
Democrats' 'Smart Power' Has Yet to Live Up to Its Name
On the menu today: Bloomberg News reports that a "small but growing number of senior Kremlin insiders" increasingly "share the fear voiced by U.S. intelligence officials that Putin could turn to a limited use of nuclear weapons if faced with failure in a campaign he views as his historic mission." President Trump's former national-security adviser, Robert O'Brien, lays out options for deterring the use of a tactical nuclear weapon. And once again it seems fair to ask: Wasn't the Democrats' much-touted "smart power" supposed to generate better results than this?
The New Homophobia
There is a frightening new version of homophobia pervading the U.S., disguised as, of all things, "LGBTQ" activism. For adult gay people like me, it's clear that this activism does not advance our equality, but in fact compromises our ability to live peacefully in society. In fact, it is threatening our very existence.
The Disneyfication of Critique
Let's begin with the image of Andrea Dworkin, Catharine MacKinnon and Judith Butler as Disney princesses. The Disney princess is an American version of something that has never existed there. Princesses (including fictional ones) are a European phenomenon. The Disney version is a European cultural phenomenon simplified and glamourized and generally dumbed down and thus made comprehensible to the de-cultured American child, and particularly the de-cultured American girl. The feminism of our Princesses is not in itself the subject of this essay, which is the genesis and mechanics of American Critical Social Justice Theory; but it, and they, play such an important role in the history of this movement that they above all deserve to wear the big dresses and the sparkly tiaras.
Farewell to Free Speech, Say Florida Republicans
A few thoughts on the state's soft-authoritarian temper-tantrum.
Lessons From 100 Years of American Conservatism
Matthew Continetti, a journalist and historian of American conservatism, is currently a fellow at the American Enterprise Institute. He joins this Saturday edition of "The Daily Signal Podcast" to discuss his new book "The Right: The Hundred-Year War for American Conservatism."
'The Enormity of the Crime'
One of the things I've always understood about what is now generally called "the LGBTQ movement" (once known more simply as "gay rights") was that it really wasn't about fighting oppression, and that the claims of victimhood involved were largely fictitious.
Probably Legal, Definitely Cynical
In a Machiavellian sense, this construction is quite clever. By including special districts that were established "prior to the date of ratification of the Florida Constitution on November 5, 1968, and which was not reestablished, re-ratified, or otherwise reconstituted by a special act or general law after November 5, 1968," the legislature has made the provision look superficially neutral. It's not neutral, of course — quite obviously, DeSantis and the legislature chose that date and those caveats because Disney's special district was granted in 1967 — but to the uninitiated and the willful it looks as if it could be, and, in our contemporary politics, that's all that really matters.
Fight Club Conservatives, Gangster Government, and the Rule of Law
So it would be worth our time to ask whether there is something wrong with Gangster Government in its essence, apart from whatever consequences it has. There is: It contradicts the purpose of the rule of law.