News of the Week for March 20th, 2022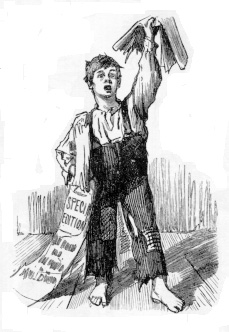 Riots & Revolution
Veterans Group Alleges Retaliation For Opposing Flying BLM Flag Over Barrington (RI) Veterans Memorial
After 68 years, the Barrington United Veterans Council was removed as organizer of the 2022 Memorial Day Parade, after it vigorously opposed the Town Council flying the BLM flag over the Veterans Memorial. The group's leader, a vocal opponent, was replaced as Master of Ceremonies by someone who publicly favored flying the BLM flag. Yet the Town Council says the BLM flag dispute had nothing to do with it.
Did Denver Shooter of Right-Wing Protester Just Get Away With Murder?
Denver District Attorney Beth McCann announced that she was dropping second-degree murder charges initially brought against Matthew Dolloff over the October 10, 2020 political rally related shooting death of Lee Keltner. Yet photographic evidence suggests more than enough probable cause to justify testing self-defense claim at trial
Recall: New poll shows DA Chesa Boudin is in trouble
San Francisco voters have already recalled three members of the school board, not it looks like they're poised to do the same for the city's progressive DA. A new poll commissioned by the group pushing for Chesa Boudin's ouster found likely recall voters were 2:1 in favor
Boston Black Lives Matter Leader Indicted on Fraud Charges
Monica Cannon-Grant, a Black Lives Matter (BLM) leader in Boston, and her husband, Clark Grant, were served with an 18-page federal indictment for fraud and conspiracy on Tuesday.
Published Paper On "Observing Whiteness in Introductory Physics" Is Everything You'd Expect
Published in Physical Review Physical Education Research, affiliated with the American Physical Society, the authors "synthesize literature from Critical Whiteness Studies and Critical Race Theory to articulate analytic markers for whiteness, and use the markers to identify and analyze whiteness as it shows up in an introductory physics classroom interaction."
Corona Virus
Shanghai Disney Resort to Close Monday Amid Covid-19 Surge in China
Temporary park closure will be until further notice, resort says
Boston St. Patrick's Day parade returns after COVID hiatus
Boston's St. Patrick's Day parade returned Saturday after a two-year hiatus, an event Massachusetts Gov. Charlie Baker called a well-earned reward after the anxiety, trauma and tragedy caused by the pandemic.
Gun Rights
The Gun Control Movement Has Failed
Alabama and Ohio have passed versions of constitutional carry. Georgia is likely next in the coming weeks. Just last year Arkansas, Iowa, Montana, Tennessee, Texas, and Utah joined the list putting half of the nation under permitless carry.
Canada's compensated confiscation of guns could start this spring
The Trudeau government may be calling it a gun "buyback," but they're not talking about asking Canadian citizens to turn in unwanted guns in exchange for gift cards. Instead, Liberals in charge in Canada will be demanding that the lawful owners of more than 1,500 models of firearms hand them over to the government in exchange for some cash. If they don't, they'll be considered criminals in illegal possession of a forbidden weapon.
Hide the Decline
Environment &
"Green Energy"
EPA Restores California's Authority to Set Auto Greenhouse Gas Emission Rules, Likely to Exacerbate Gas Price Increases
Under the radar, EPA chief Michael Regan forces the country into adopting green energy policies that can't meet America's energy needs and most regular Americans don't want.
Sea Ice Story Breaking Up?
If you read into the guts of the periodic voluminous IPCC reports on climate change (and who can actually do this, since they always run several thousand pages), you pick up here and there subtle signs of the scientific community slowly dialing back the catastrophic climate scenarios. The most recent UN report, for example, lowers the probability of the already remote extreme scenario of future emissions (the RCP8.5 forecast, for people who know the technical jargon).
Franklin's Ill-Fated Expedition Contradicts Dr. Michael Mann's Hockey Stick Temperature Reconstruction
The Franklin Expedition's greatest enemy: The Little Ice Age
"Climate Crisis" Cultist Sarah Bloom Raskin Withdraws Nomination to Federal Reserve
Move comes as West Virginia Sen. Joe Manchin announced that he opposed Raskin's confirmation.
When There's Not Enough Electricity for Electric Vehicles
The more I look at the energy "transition," the "race to net zero," call it what you will, the more it strikes me that it hasn't been — how to put this — very well thought through. This is not particularly surprising; exercises in central planning rarely are. The only real question is how bad the consequences will be.
House Progressive Democrats Want Biden to Declare National "Climate Emergency"
Democrats want to ban oil drilling on federal lands and end fossil fuel subsidies.
UK Battle Over Nuclear Power
With electricity prices skyrocketing and dependence on Russian oil in disrepute, the U.K. is scrambling to come up with a new energy strategy. Prime Minister Boris Johnson wants a crash program of nuclear power development, but he is encountering resistance within his own administration
Metal Shortages and Escalating Costs May Short-Circuit Green Energy Schemes
GM Electric Battery Engineer: "We have neither the raw materials nor the manufacturing capacity" to support massive transition away from fossil fuels.
Obamacare
Government in Healthcare
Dr. Oz supported health insurance mandates and promoted Obamacare before Senate run
Before jumping into the Republican race for US Senate in Pennsylvania, Dr. Mehmet Oz regularly supported health insurance mandates and promoted Obamacare, taking positions that are unusual for a Republican candidate.
War & Terror
China battles multiple outbreaks, driven by stealth omicron
China banned most people from leaving a coronavirus-hit northeastern province and mobilized military reservists Monday as the fast-spreading "stealth omicron" variant fuels the country's biggest outbreak since the start of the pandemic two years ago.
As China's covid outbreak expands, whole cities and provinces are sealed off and key industries closed
China has put several of its industrial hubs under lockdown to confront its worst coronavirus outbreak in two years, restricting the movement of tens of millions of residents in measures that threaten to disrupt global supply chains.
Amid Russian aggression, NATO nonalignment creates risk for Finland and Sweden
In the wilds of Scandinavia, more than 30,000 troops are conducting live-fire drills at Cold Response, one of the West's largest military exercises since the end of the Cold War. Planned long before the Russian invasion of Ukraine, the training mission in NATO member Norway has nevertheless taken on new urgency — and is sending a powerful message to Moscow: United, the allies stand strong.
China Sees at Least One Winner Emerging From Ukraine War: China
The war in Ukraine is far from over, but a consensus is forming in Chinese policy circles that one country stands to emerge victorious from the turmoil: China.
Nato masses 30,000 troops & 50 warships for huge war games on Russia's border risking Putin's "roid rage" wrath
NATO has amassed 30,000 troops and 50 warships near Russia's border for military exercises, risking Mad Vlad's rage. The drill, named Cold Response, has kicked off today in Norway amid escalating tensions between Russia and the West over the invasion of Ukraine.
Tulisi Gabbard and Mitt Romney get into nasty spat over US funded biolabs in Ukraine
Romney called Gabbard a traitor and Gabbard insisted Romney resign.
Russia Supposedly Asking China for Help in Ukraine
It also seems the WH nixed an idea to send trainers to Ukraine so they wouldn't upset Putin.
Iranian Missiles Target U.S. Consulate in Northern Iraq as Biden Pushes to Restore Iran Nuclear Deal
The Associated Press: "Iran claimed responsibility Sunday for a missile barrage that struck near a sprawling U.S. consulate complex."
China's "Covid Zero" Approach Fails Again
For about two years now, certain countries have crafted their pandemic-response policies with the philosophy of "Covid Zero" — the notion that a much more aggressive approach to lockdowns could hold off the spread of Covid-19 forever. Many voices here, including Michael Brendan Dougherty, Rich Lowry, and the Editors, argued that "Covid Zero" was a terribly wrongheaded approach and fundamentally unworkable. It restricts people's most basic rights, makes everyone miserable, inflicts catastrophic economic damage, and sooner or later Covid-19 would slip through and cause an outbreak anyway.
China moves to take over Afghanistan copper, rare earth mineral mining
Shortly after our botched withdrawal from Afghanistan, one of the first developments we noticed taking place with the rapid entry of China into the country. As anyone associated with the American presence there was going into hiding in fear of their lives, China quickly restaffed their embassy in Kabul and moved to normalize relations with the newly arrived Taliban government. They promised a faster flow of relief money and humanitarian aid, a promise which they quickly delivered on. Those moves didn't seem all that surprising at the time. After all, China had already been working overtime to expand their presence and influence to the west and Afghanistan was a prime candidate. Also, the amount of money it would cost them to get a seat at the table wouldn't be all that high. But did they have something else in mind as well? Apparently so. China appears to have been playing the long game because this week they struck a deal with the Taliban to begin mining one of the richest copper deposits in the world. Afghanistan's other mineral assets will also be on their shopping list, and the Taliban seem all too happy to oblige.
Mark Levin: Certain people in the "Putin wing of the media" should stop hyping bioweapons labs in Ukraine
He names no names but there happens to be a guy on the same network who's thrown both arms around the "bioweapons" nonsense lately and embraced it in a big bear hug.
Republicans Make It Clear They'll Scrap Biden's Weak Iran Deal
Today, 49 Republican senators came out against the Biden administration's impending nuclear deal with Iran. Republicans stressed two points: Any deal pursued by the Biden administration must hold Iran accountable for its destabilizing behavior and must receive congressional approval.
ESG, Russia . . . and China
The exposure of ESG investors to Russia has already proved something of an (expensive) embarrassment
Ukraine's Tragedy Should Refocus the U.S. Marine Corps
The public esteems the Marines for their discipline and toughness. Like their bulldog mascot, Marines latch onto an enemy and don't let go. They stand ready to fight in any clime or place — until recently.
In an hour-long video, Glenn Greenwald gives credence to Russian claims that the Ukrainians were carrying out "emergency disposal" of dangerous pathogens they had been developing with US help.
I'm going to translate a *LONG* thread by a geneticist debunking these claims.
White House Alters Official Kamala Harris Speech Transcript After Embarrassing Ukraine/NATO Flub
"So, I will say what I know we all say and I will say over and over again, the United States stands firmly with the Ukrainian people in defense of the NATO alliance," Harris said during her DNC meeting speech, though Ukraine is not a member of NATO.
Volodymyr Zelensky Says Ukraine Won't Join NATO
Ukraine's President Volodymyr Zelensky has accepted that his country will not become a member of NATO, one of the demands made by Russia before it invaded.
Lukashenko dodges and weaves over joining Russia in attacking Ukraine
Former officers say he's hesitating because of the mauling that Ukraine is giving the Russian invaders.
War could be over by May, says Ukrainian presidential adviser
The war in Ukraine is likely to be over by early May when Russia runs out of resources to attack its neighbour, Oleksiy Arestovich, an adviser to the Ukrainian president's chief of staff, said late on Monday.
Polish, Czech, Slovenian PMs pay surprise visit to besieged Kyiv
The surprise visit, meant as a show of solidarity with Ukraine, comes amid deadly Russian strikes on the Ukrainian capital, which has nearly been encircled by Moscow troops, and as Russia and Ukraine are due to resume talks to end the nearly three-week war.
Is Russia's Invasion Failing?
It is hard to know what information to trust about the situation in the Ukrainian war. A few days ago the Financial Times, which isn't perfect (what media outlet is these days?) but fairly sober about its news reporting standards, ran a long story outlining what it saw as the significant failures of the Russian invasion
Zelenskyy pleads for more US help in speech to Congress
Ukrainian President Volodymyr Zelenskyy summoned the memory of Pearl Harbor and the Sept. 11 terror attacks Wednesday in an impassioned video plea to Congress to send more help for Ukraine's fight against Russia. Lawmakers stood and cheered, and President Joe Biden later announced the U.S. is sending more anti-aircraft and anti-armor weapons and drones.
China's attempt to play both sides of the Ukraine crisis is starting to crack
In a recent exchange between U.S. and Chinese experts, the Chinese side, citing minor shifts in language, insisted that Beijing was distancing itself from Vladimir Putin's war.
Russia Wrongly Escapes Suspension From Interpol
For years, Russia has been one of the worst abusers of Interpol. It uses the international police organization to harass political opponents and to brand as criminals any business leaders who own property the Kremlin wants to steal.
Putin's nightmare: a Muslim Russia – the Ukraine War as jihad
If in total Muslims are 15-18%, among young people of conscription age we speak of 30-40% of his army. Russia's future is there.
Russia to Ukraine: How about pledging neutrality like Sweden as a condition to ending this? Ukraine to Russia: How about no?
The fact that the aggressive party in this conflict has backed waaaay off its initial demands while the defensive party is rejecting peace offers out of hand should give us a clue as to who's winning.
Russian POWs to CNN: When we get home, we're going after Putin
Consider the sourcing on this CNN report, especially in a time of war. Captured combatants rarely feel great about the world and certainly aren't going to be inclined to cheer against their captors when shoved in front of cameras. We'll get to that point shortly, but if this really does give any insight into the current morale of the Russian forces invading and bombing Ukraine, Vladimir Putin might need to keep his entire military from coming home again.
To Deter Russia from Using Nukes, Maybe Don't Provide Them Nuclear Material
Today in Jim Geraghty's newsletter, he covered the risk of Putin using a tactical nuke, listed Putin's detonation options, and made some suggestions on how to deter Putin. Besides arguing that the U.S. must be clear about its willingness to enact an "overwhelming response" should Putin threaten a NATO country, Jim also brought up the importance of deterring and deescalating a Russian nuclear strike
'Why? Why? Why? Ukraine's Mariupol decends into dispair
The bodies of the children all lie here, dumped into this narrow trench hastily dug into the frozen earth of Mariupol to the constant drumbeat of shelling.
Parsing the end game: what if Putin lit off a tactical nuke?
This is a topic that's been cropping up in the form of various bits of doom porn since before the Russian invasion began, but it was thankfully still almost entirely hypothetical. But as Jim Geraghty points out in today's Morning Jolt, we may be quickly approaching the point where we will be forced to answer the question. The war in Ukraine is not going well for Vladimir Putin at the moment. Much of his army remains bogged down in various places and he's been losing a lot of troops, reportedly including four generals. Their rocket bombardments are doing plenty of damage to the cities and taking out a horrific number of civilians, but the Ukrainian military and its burgeoning ranks of armed civilian volunteers have been cutting off Russian military units and destroying massive amounts of hardware. The Russian economy back home is imploding and unrest is growing. At some point, it's very likely that Putin will look for a way to "escalate to deescalate," as Geraghty puts it. And he might do that by launching a tactical nuclear weapon.
A Hard Look at the Risk of a Putin-Ordered Tactical Nuke
On the menu today: Just when you thought this newsletter couldn't get any more grim, it's time to take a long, cold, hard look at just what could lead to Vladimir Putin using a tactical nuclear weapon, the devastating effects of such a weapon, and how the U.S. can deter that horrific scenario. The unthinkable isn't quite so unthinkable anymore.
Z
Z was the 1969 political thriller that won the Academy Award for Best Foreign Film. Referring to the political assassination with which the film begins, "Z" stood for "he lives." I hope that when the Russia's war on Ukraine comes to an end, "Z" can stand for Zelenksy and his survival will be literal rather than metaphorical.
Japan spots four Russian amphibious warships laden with military trucks sailing West 'possibly to Europe' past its islands as Putin continues to suffer heavy losses in Ukraine
Four Russian warships carrying combat vehicles crossed strategic Tsugaru strait
Five people charged with acting as Chinese government agents to spy on and harass U.S. residents critical of Beijing
Federal prosecutors in Brooklyn have charged five people with acting on behalf of the Chinese secret police to stalk, spy on and harass U.S. residents critical of Beijing, officials announced Wednesday.
Strange flights and fired generals: Is something up in Russia?
In the Internet age, when the world's eyes are upon Russia, we're all amateur Kremlinologists.
Chinese agents worked to silence critics here in the US
China's efforts to stifle dissent do not stop at the Chinese border. According to three criminal complaints revealed yesterday, Chinese agents were actively involved in targeting and harassing dissidents here in the United States. One of the schemes involved a former leader of the Tiananmen Square student democracy protests who came to America and recently became a candidate for office in New York.
U.S. Defense Official: Russia Has Committed 75 Percent of Its Total Military to Ukraine
An unidentified U.S. "senior defense official" offered another briefing yesterday and made an eye-popping assessment of how much of Russia's overall military is devoted to the invasion of Ukraine
Biden Caves on Sanctions over Russia's War Crimes against Ukraine to Preserve Russia's Sponsorship of Terrorist Iran's Nuclear Program
Some days, you can't even make it up. President Biden has assured Russian despot Vladimir Putin that Biden's proposed Iran nuclear deal will immunize Moscow from the sanctions the administration otherwise portrays as crushing Moscow for its barbaric, unprovoked war against Ukraine. So Russia will not only reap desperately needed revenue; it will also continue to develop the nuclear program of jihadist Iran.
Simple Counting Shows China Cannot Successfully Invade Taiwan
China can transport about 40,000 troops in the first day for an invasion of Taiwan. IF none of the ships and helicopters and planes are shot down while crossing 100 miles of open water. If 40,000 troops could make it onto Taiwan, the Chinese troops would be outnumbered 4 to 1.
Here comes the Ukrainian counteroffensive
Any Ukrainian counteroffensive is destined to be more of a psy op than an earnest attempt to retake conquered territory, I'd guess. Russia expected to take Kiev within a few days of invading. Three weeks later, the hard reality that they've not only failed to do so but are momentarily playing defense as Ukraine attacks should be another heavy blow to Russian morale.
Ukrainian 'special operation' rescued Melitopol mayor kidnapped by Russia
Melitopol is a city in southern Ukraine with about 150,000 residents. Last Friday, Russian forces kidnapped the city's mayor, Ivan Fedorov, in an apparent attempt to force him to collaborate. Video showed a man believed to be Fedorov being dragged out of a city building by Russian soldiers with a hood over his head.
Xi tells Biden Ukraine war should end, lays no blame on Russia
Chinese President Xi Jinping told U.S. President Joe Biden in a video call on Friday that the war in Ukraine must end as soon as possible and called on NATO nations to hold a dialogue with Moscow, but did not assign blame to Russia for the invasion.
Russian TV cuts Putin off mid-sentence during broadcast of huge rally
Attendees forced?
The Putin purge is in full swing
Things are taking a very dark turn in Russia this week, which may be hard to imagine since it wasn't exactly all flowers and rainbows to begin with. From the beginning of the invasion of Ukraine, Vladimir Putin has sought to repress any dissent or protests and filter the public's access to any non-approved "news" about the war. But those measures haven't been entirely successful, with forbidden coverage of Russia's war atrocities leaking out through various online channels. This week, in a moment reminiscent of the early rise of the Nazis, Putin delivered a speech that should send chills running down people's spines. He declared that any Russians not supporting the war in Ukraine needed to be purged from the communal system. He spoke chillingly of the need for a "necessary and natural self-cleaning of society," describing any who dissent as "bastards and traitors." Yesterday we learned of the possibility of Putin gassing the Ukrainians. Today we should be wondering if he's considering gassing his own countrymen.
Is Russia about to start gassing Ukrainians?
It's hard to tell whether Tony Blinken's claim in the clip below is based on new intelligence or just something the White House is worried about and hoping to head off by alerting the world in advance, in case Putin's thinking about it. They followed the same strategy last month when they revealed the Kremlin's plans to invade Ukraine. Doing so didn't deter Putin in that case but it did humiliate a whole lot of his allies and apologists, who had scoffed at the idea. Ultimately, the U.S. understood him better than they did.
Is Russian morale collapsing on the Ukraine front?
Vladimir Putin's purge makes it pretty clear how bad morale is on the home front, as Jazz wrote in his last post, but Pentagon analysts believe it's even worse on the front lines. Media outlets with intel sources have also seen anecdotal evidence of Russian troops losing confidence in their mission and leadership.
Hmmmmm: Chinese media now airing evidence of Russian atrocities
We can't assume too much from a few news clips. But there are numerous tea leaves from the past few days suggesting that, at worst, China is pivoting away from Russia on the war and towards neutrality.
RUSSIAN OFFENSIVE CAMPAIGN ASSESSMENT, MARCH 17
Russian forces did not make any major advances and Ukrainian forces carried out several local counterattacks on March 17. Russian forces made little territorial progress and continued to deploy reserve elements—including from the 1st Guards Tank Army and 810th Naval Infantry Brigade—in small force packets that are unlikely to prove decisive. Russian forces continue to suffer heavy casualties around Kharkiv, and Russian attempts to bypass the city of Izyum are unlikely to succeed. Russian forces continued assaults on Mariupol on March 17 but did not conduct any other successful advances from Crimea.
Specialist Ukrainian drone unit picks off invading Russian forces as they sleep
An elite Ukrainian drone unit has destroyed dozens of "priority targets" by attacking Russian forces as they sleep, The Times can reveal.
NLAW: The British missile taking down Russian tanks
You've probably heard that the column of Russian tanks heading for Kyiv was stalled for a while and then broke up. The main reason Russian tanks have had such a hard time in Ukraine is a small anti-tank missile called the NLAW which stands for Next Generation Light Anti-tank Weapon. The NLAW is actually a joint venture between Sweden and the UK. It was developed by Saab but is assembled in Norther Ireland for the British military. And fortunately, Britain was already sent thousands of them to Ukraine.
The Russian Losses in Ukraine Validate the Marine Corps' Force Design
I usually agree with Bing West on national-security issues. But I profoundly disagree with his recent Corner post on the tragedy in Ukraine and the new Marine Corps force design. West is a respected author and scholar, but the post makes a number of factual errors I would like to address.
Thousands of Mariupol residents forcibly taken to Russia, city council says
The city council of Mariupol, Ukraine, said on Saturday that thousands of the city's residents had been forcibly taken into Russia, with the mayor likening their removal to actions performed by the Nazis during World War II, CNN reported.
Merkel's Army
Even as his country remains dangerously dependent on Russian oil and, even more so, natural gas (a vulnerability that is not going away any time soon), Germany's new chancellor, Olaf Scholz, has signaled his intention to take a tougher line than Angela Merkel toward Moscow, not least with plans to substantially boost defense expenditures and by freezing the Nord Stream 2 application process.
National
End Civil Service Protection?
Trump—remember him?—is out with a proposal to repeal the Pendleton Act and other legal foundations of the civil service in the federal government. "We will pass critical reforms making every executive branch employee fireable by the president of the United States. The deep state must and will be brought to heel," Trump said over the weekend.
Police: Woman stabs date in Las Vegas-area hotel room in retaliation for U.S. drone strike that killed Iranian leader
21-year-old faces attempted murder charge, among others
Dad seeks teacher data, becomes 'Enemy # 1'
Luke Rosiak's new book, Race to the Bottom, blames public schools' problems on special interests that put ideology before education. Rosiak, who broke the story of how Loudoun County, Va. school officials lied about a bathroom rape, writes in the New York Post about a data-loving dad who was dubbed "Enemy #1" in Loudoun after seeking statistics on teacher effectiveness.
Fights, lockdowns, threats. Many students absent after high school unrest.
It was another day of tumult at Desert Oasis High School in Las Vegas Friday with many students not showing up for classes because of social media threats made against the school. Clark County School District Police Lt. Bryan Zink said the online threats were discovered following lockdowns at the southwest Las Vegas school Wednesday and Thursday due to a possible weapon on campus and fighting.
Dem poll: Lombardo leads GOP gov primary, but support looks soft
Clark County Sheriff Joe Lombardo continues to have a substantial lead in the GOP primary for governor, but he only has slightly more than a quarter of the vote 75 days before early voting begins, according to a new poll paid for by the Democratic Governors Association.
Education policy analyst: San Francisco's math de-tracking experiment failed to close the achievement gap
Last summer the Washington Post published a report about California's consideration of a plan to do away with tracking in the state's math classes. As the report was quick to point out, the argument for de-tracking was one connected to race and to a desire to reduce the achievement gap.
Man Arrested for Allegedly Punching Elderly Asian Woman 125 Times, Stomping on Her Head
"The victim suffered facial bone fractures, brain bleeding and multiple contusions and lacerations to her head."
A Look at Ketanji Brown Jackson's Most Noteworthy Judicial Decisions
On March 21, Judge Ketanji Brown Jackson's Supreme Court confirmation hearing will begin. Senators will be scrutinizing her past judicial opinions on critical issues from labor law to illegal immigration to presidential claims of executive privilege. This brief overview of several of those key opinions provides some insight into her general approach to resolving legal issues.
The Arithmetic of 'Equality'
The possibility of failure — being "left back," as they used to say — was very real back in the day, before education professionals yielded to the political pressure for "equality." Insofar as outcomes are not statistically equal between racial groups, this is an injustice, according to radical egalitarians, and so the possibility of failure was eliminated, and under the new regime of "progressive" educational, nobody flunks second grade — or third grade, or fourth grade, or any other grade.
NASA prepares to roll out giant Artemis moon rocket
After years of delay, NASA plans to roll its massive new SLS moon rocket out of the historic Vehicle Assembly Building and onto its launch pad for the first time Thursday.
Tom Cotton hangs tough
Although it was noted in the news on February 1, I first heard on the grapevine a few weeks later that Senator Tom Cotton has put a hold on every pending United States Attorney nomination. He has placed the hold over his objection to the Justice Department's refusal to undertake the defense of four federal marshals being sued for their work defending the Portland federal courthouse in the George Floyd riots of 2020 (or tell him why).
Parents angered by segregation experiment at local elementary school
Children at a local elementary school segregated by the color of their hair. The children in one group told they're not as smart as the others. It was supposed to be a lesson on racism, but some parents are furious neither they, nor their kids, were told about it ahead of time.
Hundreds of Yale Law Students Disrupt Bipartisan Free Speech Event
Nearly two-thirds of student body sign letter in support of rowdy protest
Jussie Smollett out of jail on bond during appeal
But justice and stuff
Wokeism: It's Not the Law
In a number of cases across the country, academics who have been fired or otherwise penalized for failing to go along with the "woke" fad have successfully sought legal redress. It is remarkable how little understanding the academics who run our colleges and universities have, apparently, of the basics of constitutional law. They generally seem to think that they have free rein to impose wokeism on all those within their domains.
The Disturbing Details About Biden's SCOTUS Pick Just Keep on Coming
Joe Biden's Supreme Court nominee, Ketanji Brown Jackson, was briefly hailed (by some) as a consensus nominee that even some Republicans could support.
Turns out Americans are bad at estimating demographic groups
If you live in the United States and I asked you what percentage of your fellow Americans are left-handed, without hitting a search engine to check, what would your guess be? What percentage are gay, lesbian, or bisexual? We could play this game with any number of different demographic groups. But if you're fairly typical, you would probably wind up naming a figure that's far higher than the real numbers, at least according to a recent survey from YouGov. Most of us tend to believe that there are far more members of most demographic groups than there actually are, and that's largely due to the pervasive influence of the media. I tried to quiz myself before looking at all of the figures being reported and found that I fall into the same trap, believing that most minority groups are far more numerous than they actually are.
Baltimore: Parents say sending their 'terrified' kids to school is like sending them to 'fight club'
Baltimore County Public Schools have been the scene of a number of violent incidents in recent months. Last December two girls in a high school locker room got into a fist fight. One girl was airlifted to a hospital with a serious head injury. The other was arrested and charged with assault.
Biden's Supreme Court Pick Championed Advocates Of Critical Race Theory In Lectures, Speeches
Judge Ketanji Brown Jackson, President Joe Biden's Supreme Court pick, has repeatedly embraced champions of Critical Race Theory (CRT) in lectures and speeches while nodding to the progressive idea with the use of terms such as "microaggression."
Yale Law students tried to shout down a speaker, now a judge says maybe they shouldn't get clerkships
Earlier this month a group of student protesters shut down a scheduled speech at UC Hastings College of Law in San Francisco by Ilya Shapiro. After about 30 minutes of rude interruptions, Shapiro gave up and the even was canceled. The school sent out a notice reminding students that shouting down speakers violated the school's code of conduct but no one was ever punished for those violations. Last week there was a similar attempt to use the heckler's veto during a panel at Yale Law School on the topic of free speech.
Meet your new president of united Earth: Stacey Abrams
Congratulations to her on getting as close as she's going to get to being president of any country.
Democratic Socialist student groups are pushing these leftist policies on college campuses
Campus Reform took a deep dive into the leftist agenda of Young Democratic Socialists of America chapters across the country.
Recall Gascon campaign says it is on track to raise enough signatures by the July deadline
Supporters of the effort to recall Los Angeles DA George Gascon have until July 6 to raise more than 500,000 signatures. Wednesday, campaigners announced they were on track to raise the needed signatures by the July deadline.
Policies, Not Personas
New data indicate that San Francisco's recall election owed to discontent over progressive education policies.
Alaska U.S. Rep. Don Young dies at age 88
Don Young, the seemingly indestructible politician who was Alaska's sole congressman for more than three-fourths of his state's existence, died Friday.
Republican debate devolves into shouting match
The event was a Republican Senate primary debate put on by Freedom Works. Josh Mandel accused Mike Gibbons of making "millions" off business deals in China. Gibbons disagreed saying he wished that were true. And then Mandel got up and got in Gibbons' face. Things went downhill from there and a moderator came over like he was the referee at a fight
Economy & Taxes
High-protein diets may decrease testosterone levels in men, leading to ED, fertility struggles
Gym buffs who knock back protein shakes and devour lean meats are lowering their chances of having kids, warns a new study. Following a high-protein diet may reduce men's testosterone levels, which can lead to erectile dysfunction and low sperm counts, say scientists.
Manchin Opposes Sarah Bloom Raskin for the Fed
Los Angeles Times congressional reporter Jennifer Haberkorn says that Senator Joe Manchin (D., W. Va.) will not support Sarah Bloom Raskin, President Biden's nominee for the Federal Reserve's vice chairman of supervision. "Her previous public statements have failed to satisfactorily address my concerns about the critical importance of financing an all-of-the-above energy policy," Manchin said.
Saudi Arabia Considers Accepting Yuan Instead of Dollars for Chinese Oil Sales
Talks between Riyadh and Beijing have accelerated as the Saudi unhappiness grows with Washington
That 70s Show: PPI inflation hits double digits
Buckle your seatbelts — the next few months will remain bumpy for consumers. The producer-price index for February hit a new series high, rising 10% over the past year and portending more escalation in the consumer-price index ahead. The Bureau of Labor Statistics reports that both good and services escalated significantly, with the PPI hike for goods driven by rapidly rising energy costs:
ESG: What Happens in China Stays in China
Another day, another large pension-fund manager playing politics with pension money.
Federal Reserve approves first interest rate hike in more than three years, sees six more ahead
The Federal Reserve on Wednesday approved its first interest rate increase in more than three years, an incremental salvo to address spiraling inflation without torpedoing economic growth.
Fed's interest rate forecast signals willingness to sacrifice growth to stop inflation, strategists say
Bond yields jumped and stocks were volatile after the Federal Reserve released its forecast for an aggressive series of rate hikes that it expects will bring down inflation swiftly over the next year.
U.S. retail sales soften as high gasoline costs begin to bite
Growth in U.S. retail sales slowed in February after surging a month earlier, suggesting that consumers tempered their spending in some categories as inflation limited purchasing power.
Panic buying spreads in Middle East as Russian invasion sparks fear over food and fuel
Russia's invasion of Ukraine is sending economic ripples across the Middle East as panic spreads about the availability and prices of essential goods such as wheat, sunflower oil and fuel, that are typically imported from the two warring countries.
Summers: Fed, Biden about to launch That 70s Stagflation Show remake
Earlier today, the Federal Reserve finally took action on inflation by, er … taking nearly the minimum level of action possible. As widely expected, chair Jerome Powell and the board announced a 0.25% increase in the target interest rate. They did, however, signal that more increases than predicted could be on tap and provide a significant reassessment for inflation in the longer term
Marriage on the rocks in China as women rethink their options and Covid-19 limits take toll
In 2021, the lowest number of couples tied the knot since records began in 1986. A range of factors at play, from coronavirus restrictions to the legacy of the one-child policy, observers say
Short Circuit: A Roundup of Recent Federal Court Decisions
Straight teeth, prurient firefighters, and Fresh American Beef.
Microsoft is testing ads in the Windows 11 File Explorer
Microsoft has begun testing promotions for some of its other products in the File Explorer app on devices running its latest Windows 11 Insider build.
International
Germany to disarm far-right extremists, restricts gun access
Germany's top security officials announced a 10-point plan Tuesday to combat far-right extremism in the country that includes disarming about 1,500 suspected extremists and tightening background checks for those wanting to acquire guns.
Russian model who called Putin 'psychopath' found dead in suitcase after year missing
Model Gretta Vedler, 23, went missing after savagely criticising Russian President Vladimir Putin online last year – her ex-boyfriend has now confessed to the murder
Germany to disarm far-right extremists, restricts gun access
Germany's top security officials announced a 10-point plan Tuesday to combat far-right extremism in the country that includes disarming about 1,500 suspected extremists and tightening background checks for those wanting to acquire guns.
England's Gender Youth Clinic Not Safe, Report Finds
England's only gender clinic for minors has been criticized as needing a "fundamentally different service model" and being "not a safe or viable long-term option" for children, in a recent report by a retired pediatrician, Hilary Cass. The report was commissioned by Britain's National Health Service after staff members repeatedly raised concerns about the safety and efficacy of the clinic's gender-transition treatments for minors.
India acts to seize gap in wheat export market left by Ukraine war
India is rolling out measures to help the country become a major exporter of high-quality wheat as importers scramble for supplies after Russia's invasion of Ukraine, two government sources said.
If He's Not a Man, It Can't Be Rape
The concept of a "man" being apparently too complicated for the NHS bureaucracy to understand. By law, in order to protect women, NHS wards are single-sex. But NHS policy is to put allegedly "trans" women (i.e., men) in women's wards. Hence the rape at issue in this case.
Hospital told police patient was not raped because alleged attacker was transgender
Assault was confirmed through CCTV and witnesses despite previous denials, Lords told, as debate on single-sex wards policy continues
Dodo could be brought back to life after scientists scan extinct bird's DNA for 1st time
THE DODO could be brought back to life hundreds of years after going extinct thanks to a DNA breakthrough.
Opinion
Today's Stan: On the "Great Society"
Today's quote from a certain forthcoming book: Stan Evans, speaking to the Philadelphia Society in 1967, as LBJ's "Great Society" was just getting rolling
The Internet Is Making Kids Crazy
Saturday was Detrans Awareness Day, calling attention to cases of people who formerly identified as transgender before "detransitioning" and re-identifying with their biological sex. Ed Driscoll at Instapundit called attention to the case of Helena Kerschner, now 23, who began testosterone injections at age 18 and continued for more than a year before the mental health issues — testosterone is a helluva drug, y'know — forced her to quit.
Whatever Would These People Do without the Grievance Obsession?
A great many university jobs are now rooted in the obsession with "Diversity, Equity, and Inclusion." Almost every college and university has administrators who search endlessly for ways to keep people riled up over every racial disparity in America, always with the suggestion that government must do more.
My honest diversity statement
Diversity statements have become a normal and often mandatory component of job applications for teaching positions in higher education, in spite of the fact that their use has been called into question as a kind of political test. Since 2019, their use has not only become more widespread, but has also acquired an even more pronounced political dimension. For instance, it is increasingly viewed as problematic to work toward "equity" by treating each person as an individual—without regard to race, creed, gender, etc.. Instead, we are asked to go further and state what type of political action one intends to take in the classroom and on campus.
Governing via TikTok
The use of Gen Z internet "influencers" seems to be a central plank of Joe Biden's youth-outreach strategy. On the 2020 campaign trail, Biden's team "hired a firm to assist with influencer outreach," Recode reported in September 2020. The campaign's "formula for working with these influencers" involved Biden sitting "at home, often in front of a plant-filled backdrop and a window, while the influencer asks him open-ended questions that allow [him] to talk off the cuff about any given topic. These interviews are often streamed on Instagram Live, but they also pop up on Facebook and YouTube."
The Hater's Guide to Woodrow Wilson
America's most toxic two-term president left a lasting welt on the nation.
Lia Thomas Shows Us It's Time to End the Charade
We all know, deep down, that there's something fundamental and real about being a man or a woman. We all know that it is fundamentally impossible for a man to be a woman or for a woman to be a man. While it is true that some people believe themselves to be other than what they are, that fact doesn't make their belief true. It isn't. And it isn't compassionate toward those individuals — let alone right for our society — to pretend otherwise.
This Photo Should End the Transgender-Athlete Debate
On a most basic level, everyone knows that the decision to allow Lia Thomas to compete against women at the collegiate level is wrong. The decision has been rationalized to death with rhetoric concerning the transgender swimmer's "authentic self," as if the female swimmers competing under a new glass ceiling had any quarrel with that.
Is Anyone Actually Fooled by Lia Thomas?
I would like to know who is fooled by this. My suspicion is that almost nobody is fooled by this, but that almost everybody is scared to admit that in public.
What the Russia Invasion Teaches Us About the Right
Contrarians aren't critical thinkers. They're gullible reactionaries, vulnerable to conspiracy theories.
The Inevitability of Special Interests in Government Intervention
On Wednesday, Oren Cass responded to my response to his American Compass essay on globalization and free trade. In his American Compass essay, Cass argued for a "bounded market" where "economic analysis and legal treatment of activity depends on whether it occurs within the boundary, across it, or beyond it." In my response, I argued that we already have a bounded market, given that we have basic customs enforcement plus a whole host of protectionist measures, and that when government sets boundaries in the market, it will inevitably be subject to special-interest capture.
Woodrow Wilson Betrayed the Ukrainians, Too
As if there weren't enough reasons for all decent people to loathe Woodrow Wilson, Tevi Troy reminds us that Wilson threw Ukraine under the bus at the Versailles peace table, and did so as part of a cynical realpolitik calculation that failed completely