It is becoming increasingly clear to more and more people that the woke ideology of the Left is contrary to objective reality, be it Marxist utopias or transgenderism. Many people who knew it was madness dismissed it as ridiculous and convinced themselves that most people would never believe such obvious nonsense.
Yet here we are.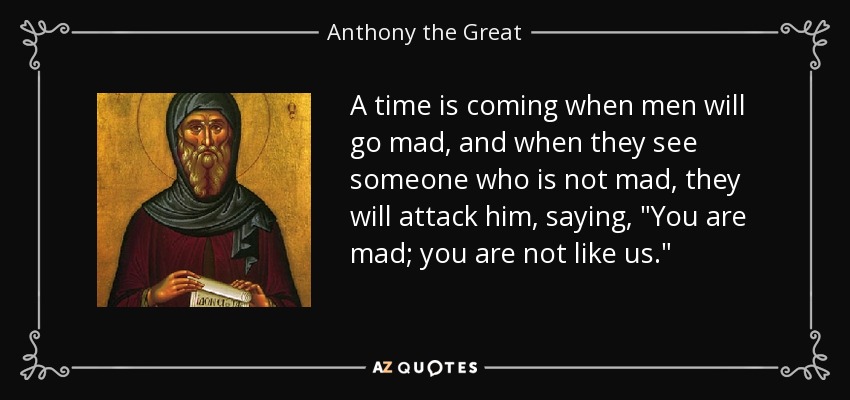 Sooner or later, you "will be made to care" (as Erick Erickson noted), and will have to take a stand: Are you on the side of the woke radical Left, or are you on the side of reason and reality.
These are some of the questions you will have to answer, and be ready to stand by even under duress.
There are entities within the vertically integrated messaging apparatus who will try to portray SCOTUS striking down affirmative action or "trans athlete rights" as the new Dred Scott and push for re-run of the 1850's — that's when the rubber hits the road

— Wesley Yang (@wesyang) January 17, 2022
The American public will then be faced with a choice between the will of its vertically integrated messaging apparatus that encompasses all the great and good and its own moral intuitions about what is actually an urgent moral cause and what is an astroturfed one

— Wesley Yang (@wesyang) January 17, 2022
The equity agenda will be on the ballot and before the courts in the years to come. Many who do not support it but merely run interference on its behalf will have to declare themselves.

— Wesley Yang (@wesyang) January 17, 2022
No serious intellectual of the Left defends "white supremacy culture" copypasta — everyone knows it's garbage. And yet by confining themselves to mocking and attacking the anti-woke, they make the eventual confrontation inevitable.

— Wesley Yang (@wesyang) January 17, 2022
They will have to ask and answer the questions: must we problematize rigor? Is fatphobia more threatening to health than obesity? The criminal justice system a greater danger than crime? Are trans women women?

— Wesley Yang (@wesyang) January 17, 2022
Should people who hold popular and correct views have to hide them for fear of social death?

— Wesley Yang (@wesyang) January 17, 2022
Is objectivity a mode of white oppression? Must we dismantle reason for others ways of knowing? Is equality of outcome the goal of social life and government policy? Must the individual subordinate his will to the wider collective or be deemed an oppressor?

— Wesley Yang (@wesyang) January 17, 2022
Is tribal identity what rightly determines truth? Is there no standpoint from which to criticize lived experience? Is their beauty and truth that transcend historical contigency? Is historical contingency merely the truth of oppression?

— Wesley Yang (@wesyang) January 17, 2022
Everyone will be have to stand up and be counted on these questions.

— Wesley Yang (@wesyang) January 17, 2022
Choose, but choose wisely…