News of the Week for Jan. 9th, 2021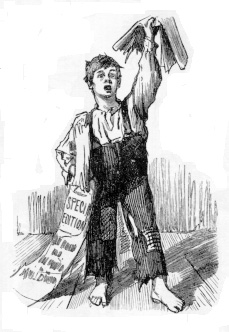 Riots & Revolution
Two Systems of Justice: Antifa Rioter Gets Case Dismissed With Community Service
"Police said Warner directed a high-powered laser into the eyes of law enforcement officers trying to disperse the crowd"
Public University Offers Professors Cash To Go Woke
University of Memphis asks faculty to infuse social justice into curricula
New Manhattan DA provides roadmap for criminals
New York City has a new mayor, Eric Adams. He's a former cop who campaigned on promises to support the police in efforts to make his city safe from runaway crime
Soros-Backed Manhattan DA Alvin Bragg Won't Seek Prison Sentences for a Bunch of Crimes
Bragg's "Office shall not seek a sentence of life without parole."
New progressive Manhattan DA: I won't seek prison time for many crimes "unless required by law"
Looks like the "tough on crime" Eric Adams era in NYC is over before it began. This memo from Manhattan's new district attorney, Alvin Bragg, isn't as bad as some on social media are treating it. But it's bad.
What an Unbelievable Geyser of Foundation Money for DEI
Thomas Edsall has a column at the New York Times on the unintended negative political consequences that Democrats suffer when foundations mainstream crazy left-wing causes.
Jaw-Dropping: Almost $25 Billion In Donations For "Racial Justice" And Related Causes Since George Floyd Death
Unintended consequences: Ford Foundation among those explicitly funding Critical Race Theory programming, which may have cost Democrats the Virginia Governor's race.
What "Social Justice" Really Means
New Yorkers are about to get what they voted for, and they deserve it
Seattle Police faked "right-wing insurrection" when CHAZ formed
According to the Seattle Office of Police Accountability, a funny thing happened on the night of June 8, 2020, just as liberal rioters were preparing to block off a portion of Emerald City to create an "autonomous zone" that would later be known as the CHOP or the CHAZ. A few members of the Seattle Police Department began reporting over the police radio system that some right-wing "extremists," specifically the Proud Boys, were on the march through the city with some of them being armed. They were reportedly heading toward the protest area and "looking for a confrontation." That certainly sounds like a potentially dangerous situation that the police would want to keep an eye on, right? There's just one problem with the story. The police radio chatter was all fake and it was intentionally planned and executed by the cops.
Corona Virus
China tightens Xi'an lockdown as city reports highest daily Covid-19 cases in nearly 2 years
China's Xi'an has further tightened lockdown measures and rolled out a fifth round of mass testing as it reported the highest daily count of local symptomatic Covid infections in a Chinese city since March 2020.
New York to discriminate on basis of race in covid therapeutics access
The state of New York has decided to distribute anti-covid treatments in part on the basis of race and ethnicity. It will discriminate against Whites in providing access to therapeutics in short supply, which monoclonal antibody treatment and antiviral pills currently are.
Race Discrimination In Covid Treatment: It Isn't Only New York
Documentary evidence showing that the State of New York is discriminating against white people in providing access to covid treatments has provoked widespread outrage. Hans Bader has a good rundown, and both Hans and Paul Mirengoff point out that such discrimination by public agencies is illegal.
'I'm starving to death!' Panic in China as millions forced inside in strict Covid lockdown
RESIDENTS in the locked down city of Xi'an have claimed they risk starvation as they contend with China's zero-Covid policy.
Rhode Island Allowing COVID Positive Health Care Workers to Work Amid Shortages
Maybe, just maybe, you shouldn't fire unvaccinated workers!
NY State Advantaging Non-Whites For Covid Therapeutics Reflects Growing Racial Radicalization Of Medicine
This ideology of elevating race as the central focus in medical education and care is in sync with what is happening with Critical Race Theory and its variants in K-12 and higher ed. It's all part of an ideological world view that is poisonous and has nothing to do with equality or improving care.
U.S. Spent 27 Percent of GDP on Covid Stimulus
The only industrialized country that spent a higher percentage of its GDP than the United States on Covid-related fiscal stimulus was Singapore.
Supreme Court appears poised to block Biden's vaccine and testing rules for businesses
The Supreme Court's conservative majority on Friday appeared ready to reject one of President Joe Biden's most aggressive attempts so far to combat the spread of Covid-19 — a vaccine or testing requirement aimed at large businesses.
Food and Drug Administration Guidance Drives Racial Rationing of COVID Drugs
State triage policies cite FDA guidance to justify allocating care based on race
Gun Rights
California Dems next target: gunmakers
A motley crew of California Democrats have unveiled legislation empowering local governments and private citizens to sue gun makers and sellers and hold them responsible for the actions of criminals, though they say their efforts were underway long before Gov. Gavin Newsom's call to tweak Texas' anti-abortion law into a vehicle to sue the firearms industry into oblivion.
Hide the Decline
Environment &
"Green Energy"
ESG, Climate, and Democracy
According to the Wall Street Journal's Joseph Sternberg, 2022 might be the year when politicians begin to change course on climate policy. The reason? Anxiety about the political consequences of where that course is headed.
Google Makes War on Climate Science
The most reliable record of we have of the Earth's temperature is the satellite data maintained by Roy Spencer and John Christy at the University of Alabama Huntsville. The satellite data go back to 1979. Dr. Spencer has a web site that has come under attack by Google
Obamacare
Government in Healthcare
Prenatal Search-and-Destroy Genetic Tests Often Wrong
Eugenics is alive and well with prenatal testing deployed to detect conditions — such as Down syndrome and dwarfism — toward the frequent end (and often, purpose) of ensuring that offending babies are never born. Iceland, thus, brags that almost no Down children make it to birth. What a tragedy for the babies, parents, and Icelandic society.
UNC Med School moves ahead with plans to root instruction in DEI, teach organs aren't gender-specific
Suggests instructors put equity stickers on their laptops to promote culture of diversity
California Assembly Rules Passes Single-Payer Health Care Bill Without Funding Source
"We have to pass the bill so that you can find out what's in it"
War & Terror
China harvests masses of data on Western targets, documents show
China is turning a major part of its internal Internet data surveillance network outward, mining Western social media, including Facebook and Twitter, to equip its government agencies, military and police with information on foreign targets, according to a Washington Post review of hundreds of Chinese bidding documents, contracts and company filings.
Taiwan Is Getting 40 New Paladin Howitzers from the United States
The Paladins bring more mobile capability to Taiwan's artillery, and brings to the table GPS-guided shells precise enough to pose a threat to targets like landing craft and armored vehicles.
China and Russia Military Cooperation Raises Prospect of New Challenge to American Power
Joint military exercises and technology sharing are seen as tools in to limit U.S. might abroad
Finland pokes the Russian bear, says it can join NATO
We only recently learned that President Joe Biden's latest chat with Russian President Vladimir Putin didn't exactly deliver any major breakthrough moments in terms of the standoff on the Ukrainian border. Putin is still insisting on "assurance" that Ukraine will not be invited to join NATO and that NATO won't push its boundaries any further east. Biden is only responding with threats of more sanctions. The tension was already at a heightened level at the end of the year, so we probably didn't need to see this news showing up on top of everything else. Finland decided to up the ante and inform Russia that if they want to apply to join NATO, they will darned well do so and they don't need Putin's permission to do it.
Afghan Parents Are Selling Their Children to Afford Food
Bloomberg Quicktake produced a brief video on the severe economic hardship facing the people of Afghanistan. "Parents in Afghanistan have been forced to sell their children, mainly daughters, in order to feed the rest of their family," the video says.
China's cyber-aggression and the U.S. capitalists who abet it
China's digital manhunt represents a form of oppression previously unheard of in the annals of authoritarian rule. But that manhunt is just the tip of a large iceberg of Red China's cyber-aggression, and the targets aren't limited to Chinese dissidents.
China Destroys Buddha Statue, Taliban Style
Chinese authorities destroyed a 99-foot-tall Buddha statue and forced Buddhist monks to watch, reported Radio Free Asia.
The Coming U.S.–China Clash at the U.N. Human Rights Council
The Economist has an interesting piece analyzing the prospects of a potential U.N. Human Rights Council resolution condemning the Chinese Communist Party's human-rights abuses. China won reelection to the council, which counts a number of other systematic human-rights abusers among its members, for a term that began last year. The U.S. rejoined the body for a term starting this year after the Biden administration reversed a Trump-era decision to withdraw from, and end U.S. engagement with, the body.
Guess Who Lobbied against Legislation to Punish Beijing Olympics Sponsors
As you might expect, the U.S. corporate sponsors did. Politico's Phelim Kine has the scoop
What's Going on in Kazakhstan, and Why Should It Matter to the West?
For months now, we've heard about how Russia has amassed troops along its border with Ukraine and how Vladimir Putin has designs on the former Soviet state. The tensions between Russia and Ukraine are definitely worth our concern, but another former part of the Soviet Union should also grab our attention.
China, Lithuania, and Supply Chains
Late last year, Lithuania, one of the three Baltic states and a member of the EU and NATO, agreed to let Taiwan open a "representative office" (a de facto embassy) in the Lithuanian capital, Vilnius. In itself, this is not particularly unusual. There are such outposts elsewhere, but normally they are coyly described as Taipei Economic and Cultural Offices. It doesn't do to offend Beijing, you see.
National
Buckle-up! 2022 is going to be a big one for the Supreme Court
The late Justice Ruth Bader Ginsburg once observed that "it's hard not to have a big year at the Supreme Court." However, there are some years that are bigger than others. That's what 2022 is likely to be.
Oregon Business Owner Ordered to Remove American Flag Mural on Private Property
A business owner in Salem, Oregon, painted a mural honoring the American flag and the Marines who raised it at Iwo Jima. Most observers considered it a beautiful memorial and an attractive use of an otherwise nondescript wall. The owner of the business commissioned a local artist to create the tasteful and fetching display of patriotism.
Pretendians
Who knew that Elizabeth Warren was part of a movement? Apparently she is one of a great number of people who try to advance their careers by pretending to be American Indians. We noted here a news report to the effect that close to 20 percent of white kids "identify" as Native American on their college applications–a strategy that apparently is often successful.
Coaches forced a teen to eat pizza against his religion, he says. Now he's suing.
An Ohio teen sat in a lone chair in the middle of his school's gymnasium last year as his football teammates performed strength and running drills around him. To put an end to the punitive drills, the teen had to do one thing: eat a pepperoni pizza.
Sci-fi types of medical implants will be here soon
For decades, doctors have embedded pacemakers, cochlear implants and cardiac defibrillators into their patients' bodies. More recently, consumers have started tracking their own heart rates and number of steps taken with watches, bracelets, cellphones and other wearable devices.
Willie Brown on Crime and Street Conditions in San Francisco
San Francisco is starting the new year at a gloomy time: fearful of the latest wave of coronavirus infections, seemingly helpless in the face of an overdose crisis that kills two people a day, and divided over how to respond to crime and homelessness.
Are Irreligious Dems Scaring Off Hispanic Voters?
They don't appear to care for the party's wokeness.
University of Memphis Offers Professors Financial Incentives to Embed Social Justice in Curricula
"The grant offers a $3,000 stipend (awarded in two installments—$1,500 after completion of the syllabi redesign and $1,500 after teaching the newly designed course)"
Can Democrats rid themselves of 'Latinx' before the midterms?
A.B. Stoddard, the editor of RealClearPolitics, sets the grim scene for Democrats as we approach the 2022 elections, comparing the party to an addict destined to wind up on skid row.
Indiana State Legislature Moves to Ban CRT
As the 2022 legislative session kicks off, "Indiana state legislators have introduced a bill to ban critical race theory indoctrination in public schools and provide parents with total curriculum transparency," Manhattan Institute senior fellow and anti-CRT activist Chris Rufo reported on Twitter this afternoon. The legislation, first filed in the Indiana House and Senate as House Bill 1040 and Senate Bill 167, respectively, contains many of the standard curricular prohibitions seen in the slate of anti-CRT laws that a number of states have passed in recent months. But its curricular-transparency provisions also require "each qualified school to post educational activities and curricular materials on the school's Internet web site," mandates that schools "add functionality that allows parents of students in the school corporation to opt in to or opt out of certain educational activities and curricular materials under certain conditions," and includes a number of other efforts to empower parents, according to the text of the Senate bill.
Liberals Pounce on Snowstorm Traffic Disaster in Virginia to Blame Glenn Youngkin, Who Hasn't Been Sworn in Yet
"Looks [like] Youngkin failed his first test in Va, with traffic stopped for 10-12 hrs on 95 in Virginia"
Emory Law Journal Refuses To Publish Scholarly Article Challenging "Systemic Racism" Finding It "Hurtful and Unnecessarily Divisive"
"We take issue with your conversation on systemic racism, finding your words hurtful and unnecessarily divisive," wrote the Editors of Emory Law Journal to U. San Diego Law Professor Lawrence Alexander.
No Educational Institutions Are Safe from the Woke Mob
"Progressives" want to dominate every aspect of education and have found ways of infiltrating even institutions that you might think would be impervious.
The arcade legend of Polybius (and where it might really have started)
Admittedly this post isn't going to be for everyone but if you're old enough to remember a time when there were arcades all around the country and video games in every 7-11 and drug store, then you might find the story of this urban legend interesting.
New Lawsuit Seeks to Hold Facebook Liable in Shooting Death of Federal Security Guard
The litigation is latest attempt to challenge the liability protections that apply to social-media companies
Nassau County's Top Democrat: Democrats Face "Bloodbath," Propping Up Biden "Seems Like Elder Abuse"
If you want a good barometer of the dispirited sentiment among relatively moderate local Democrats in the suburbs, check out this recent Fox News interview with Laura Curran. Curran lost her job as Nassau County executive in the massive red wave that swept Long Island on Election Day in 2021, which, among other things, saw Republicans sweep every executive office in the county and take control of the DA's office and county legislature in neighboring Suffolk County. That's a big change from 2020, when Joe Biden got 54 percent of the vote in Nassau. Republicans haven't won the county in a presidential election since 1988, although Long Island as a whole was open to Trump's message in 2016. Also, Trump was the first Republican since George H. W. Bush in 1988 to carry the combined vote of the two counties. By 2020, Trump had lost that support, but it would be a mistake to see Trump's fall among Long Islanders as a vote of confidence in Biden or the Democrats. Tom Suozzi, the Democrats' last Nassau County executive (who was run out of office in 2009 in the anti-Obama wave) and now a congressman on the North Shore, has abandoned any hope of reelection and is instead running for governor. I've seen "Let's Go Brandon" signs around my own Nassau County neighborhood.
GOP officials in Arizona's largest county affirm 2020 election was secure in rebuttal to Trump claims
The November 2020 election in Arizona's largest county was administered properly and not marred by fraud, the Republican-led local government concluded in a lengthy report released Wednesday. The 93-page document debunks, one by one, vague allegations of potential problems previously identified by the GOP-led state Senate and championed by former president Donald Trump and his allies.
Why is the left suddenly talking about a second Civil War?
Just a few months ago the Atlantic published a piece claiming that there was a group of conservatives preparing for a new civil war because the country was now so divided between the conservative right and the woke left. Since then, it seems the left is eagerly picking up on the civil war theme. A few days ago the Guardian published a piece titled "The next US civil war is already here – we just refuse to see it." The author of the piece has just written a book predicting a civil war is coming soon.
Atlantic writer: I'm not sure I'm a Democrat anymore thanks to their awful COVID school policies
The plural of "anecdote" is not "data," it's often said, but a big enough number of anecdotes does start to look data-like. How many Democrats out there are feeling the way Angie Schmitt is right now?
The emasculation of Ted Cruz
The most recent emasculation of Ted Cruz, I should say. There's been more than one over the last few years.
As Dungeons & Dragons Goes Woke, Superhero RPG Alternative "Ascendant" Tops Best Selling Charts At DriveThruRPG
Newly released superhero RPG Ascendant is topping the best selling charts at popular RPG website, DriveThruRPG.
Duke's minority students not "satisfied" with racial climate despite numerous diversity employees
Black students least likely to say they feel welcome on campus
Thune Running for Reelection
John Thune, the second-ranking Republican in the Senate, announces he's running for re-election
Failure factory: Majority of freshmen at Baltimore high school read at an elementary school level
This story is already more than 2 weeks old since I missed it when it was published prior to Christmas, but I think it still deserves attention. Last year you may recall there was a local news story about a high school in Baltimore where a student with a 0.13 GPA turned out to be roughly in the middle of his class. In other words, nearly half the students in his grade had a GPA that was lower than 0.13. How was that possible?
Inslee says lying about elections should be a crime
In a surprise announcement Thursday, the anniversary of the January 6, 2021 attack on the U.S. Capitol, Washington Gov. Jay Inslee announced that he's drafting legislation to make it a crime for elected officials and candidates for public office to make false statements about election outcomes with the goal of inciting lawlessness. Inslee said such a law could withstand free speech challenges and is necessary to guard against ongoing attacks on democracy.
Short Circuit: A Roundup of Recent Federal Court Decisions
RV park leases, wrongful birth, and a major question.
Court Reverses Expulsion for Student's Off-Campus Posting of "I Will Fucking Kill off All of You!" Death Metal Lyrics
The court doesn't reach the question whether the speech was a true threat, but concludes that it couldn't be punished on the rationale that it caused substantial disruption to a public high school.
National Association of Independent Schools Tries To Silence Reporting By Whistleblower Paul Rossi on CRT Training Sessions
"I was just locked out of my account twice and received a DCMA strike as a result of a complaint by" NAIS "for sharing a clip from one of their Kindergarten teacher trainings."
Adams caves, won't oppose bill to let non-citizens vote in NYC elections after 30 days' residence
Remember that this guy has loudly proclaimed himself the moderate new face of the Democratic Party, the pragmatist with the guts to tell the wokesters to pipe down. He was true to his brand after the City Council approved a bill last month allowing legal immigrants (green-card holders, DACA enrollees) to vote in all New York City elections so long as they've resided in the city for 30 days. Adams didn't like that last part for understandable reasons. If you're going to have a say in the political direction of your community, you should prove first that you have a long-term interest in it. Requiring citizenship to vote serves the same purpose, demanding a commitment of full allegiance to the United States for a say in shaping its policies.
No more GOP Senate hold-outs: Thune announces bid for re-election, as does Ron Johnson
For several months there has been speculation over whether or not Senator John Thune (R-SD) will run for re-election. Thune put the speculation to rest by announcing he is seeking re-election. He set the announcement out via Twitter.
Economy & Taxes
Manchin: Maybe we can talk about Build Back Better after all
Back on December 19, Senator Joe Manchin (D – WV) dropped a lump of coal in President Joe Biden's stocking by saying that he was a "no" on the Build Back Better Act. He specifically said that he "could not" vote for the bill in good conscience, citing excessive costs and fears over inflation. Perhaps one of the Dickensian ghosts visited Manchin on Christmas Eve and caused him to think twice about that decision, however. Axios reported this weekend that the on-again, off-again relationship between Manchin and Biden may be back in the "on" column. Manchin is saying that he might be open to a new round of negotiations, but he has some demands up front that the progressive wing of Biden's party isn't going to care for at all. We appear to be back to the same cat and mouse game that bogged everything down in Washington for the past two months.
GM Loses Spot as No. 1 U.S. Automaker for the First Time since 1931
For the first time since 1931, General Motors was dislodged as the U.S.'s top-selling car company. Toyota's 2.3 million–vehicle sales in 2021 ranked highest in the country, up 10 percent from the previous year. The shift in market position underscores the ongoing impact of the semiconductor shortage.
Kamala Harris admits there is a 'level of malaise' two years into the pandemic and America 'wants to get back to normal' – drawing comparisons to Jimmy Carter's infamous 1979 speech
'There is a level of malaise,' Harris told PBS Thursday
Hiring falters in December as payrolls rise only 199,000, though the unemployment rate fell to 3.9%
Nonfarm payrolls rose by 199,000 in December, far fewer than the 422,000 estimate.
California Wants to Double Its Taxes
Jared Walczak of the Tax Foundation wrote a blog post yesterday with news that doesn't seem possible: California — an already high-tax state — wants to double its tax revenue.
California Considers Doubling its Taxes
A proposed constitutional amendment (ACA 11) in California would increase taxes by $12,250 per household, roughly doubling the state's already high tax collections, to fund a first-in-the-nation single-payer health-care system. The top marginal rate on wage income would soar to 18.05 percent—nationally, the median top marginal rate is 5.3 percent—and the state would adopt a new 2.3 percent gross receipts tax (GRT), at a rate more than three times that of the country's highest current pure GRT.
A growing global potato shortage is affecting french fries, from Japan to Kenya
There's a growing global potato shortage — a real problem for a planet addicted to french fries and chips.
Shareholders Want Answers From Tech Platforms
Shareholders in Alphabet, the parent of Google and YouTube, have introduced a resolution calling for disclosure of any collusion between Alphabet's companies and the Biden administration in suppressing information that is critical of administration policies
Washington Post: Manchin's $1.8 trillion offer on BBB is no longer on the table
As you probably recall, Manchin called an abrupt end to negotiations over the Build Back Better bill just before Christmas. There was a follow-up story written by a Manchin confidante which said the tipping point was when the White House put out a statement singling out Manchin by name as the obstacle to getting a deal. Manchin felt that statement was at odds with the gentlemanly discussion he'd been having with Biden in private and he got angry about it and blew up the negotiations.
International
Feds moving to ban plastic straws, bags by end of 2022: Guilbeault
Products can still be manufactured in Canada and exported
French election year kicks off with EU flag fracas at Paris's Arc de Triomphe
France's far right claimed a victory on Sunday after officials took down the EU flag from the Arc de Triomphe following outrage expressed by President Emmanuel Macron's right-wing rivals for the Elysée Palace. The starred, blue flag of the EU was raised in place of the French flag on New Year's Eve to mark France's taking over the rotating presidency of the EU Council, which it will hold for the next six months.
Whistleblower warns baffling illness affects growing number of young adults in Canadian province
Several new cases in New Brunswick involve caretakers of those afflicted, suggesting a possible environmental trigger
Leftists Are Ascendant in Latin America as Key Elections Loom
In the final weeks of 2021, Chile and Honduras voted decisively for leftist presidents to replace leaders on the right, extending a significant, multiyear shift across Latin America.
Single-Sex Schools Still Legally Defensible in Britain
A leading group of all-girls' schools in England has updated its gender-identity policy to require pupils to be female according to their birth certificates. The Girls' Day School Trust (GDST) said that the decision was to protect their status as a single-sex institution under the U.K.'s Equality Act.
Trouble in Kazakhstan: Energy-Price Hikes Have (Political) Consequences
Kazakhstan has not exactly been a beacon of freedom since the then Kazakh SSR declared its independence from the Soviet Union shortly before the USSR's final collapse. For most of the time since then, its president — and, for most practical purposes, dictator — has been Nursultan Nazarbayev, who had already emerged as Kazahstan's dominant political figure in the late Soviet era. In 2019, Nazarbayev stood down from the presidency, possibly as a response to widespread disturbances, but was succeeded by a close ally, and, up (it seems) until today, retained an immense amount of power.
Scientists train goldfish to drive a fish-operated vehicle on land
The fish learned to operate a fish tank on wheels.
Another post-Soviet "ruler for life" faces upheaval, as enormous protests sweep Kazakhstan
You're reading an excerpt from the Today's WorldView newsletter. Sign up to get the rest, including news from around the globe, interesting ideas and opinions to know sent to your inbox every weekday.
Fresh violence in Kazakhstan after Russia sends troops to put down uprising
Fresh violence erupted in Kazakhstan's main city on Thursday after Russia rushed in paratroopers overnight to put down a countrywide uprising in one of Moscow's closest former Soviet allies.
Kazakhstan in flames as three cops found BEHEADED in bloody uprising & Putin flies in tanks to crush fuel-price riots
KAZAKHSTAN has erupted in flames during a bloody uprising which has seen three cops BEHEADED by mobs in the street.
Don't look now, but Russian troops just intervened in another former Soviet republic
Vladimir Putin really does want to get the ol' Hammer & Sickle band back together, doesn't he? While the US and NATO negotiate to de-escalate the war in Ukraine, Russian troops landed in Kazakhstan overnight to put down a popular uprising against the Moscow-friendly government. Putin ordered it under a collective security agreement with several of the former Soviet republics on Russia's border, but the question will be whether they ever leave
Challenge to the U.K. Supreme Court's Gay-Cake Ruling Fails
The gay-rights activist Gareth Lee's latest attempt to sue Christian bakers in Belfast, Northern Ireland, for refusing to bake a cake with a political slogan, "Support Gay Marriage," has been dismissed by the European Court of Human Rights. The ECHR ruled Lee's case inadmissible since he had not raised the European Convention of Human Rights "at any point in the domestic proceedings."
Germany, China, and Forced Labor
I wrote a bit on Tuesday about Germany's potentially dangerous business entanglement with China (for another indication of how far this has gone, click on the link here to a tweet by David Goldman. It shows a massive increase in exports from China to Germany, but that doesn't mean what most might think).
McDonald's runs out of hash browns in some Taiwan stores
McDonald's Taiwan said Friday some of its stores were running out of hash browns imported from the United States and would have to suspend sales due to "unstable global shipping supply".
Kazakhstan's President Gives Security Forces Order to Shoot to Kill Without Warning
Leaders called on a Russia-led security alliance for help after days of antigovernment protests
Why Putin Just Raised a Massive Army Back From the Dead
The sixth day of violent unrest devolved into a massacre on the streets of Kazakhstan's capital city of Almaty, with dozens of protesters and at least 13 law enforcement officials killed, as well as hundreds more wounded.
Macron faces right-wing threat as France frets about crime
French right-winger Valerie Pecresse was a rank outsider in the race for the presidency just a month ago, but with under 100 days to the election she is seen as the best-placed challenger to Emmanuel Macron.
Trudeau Government Endorse "Critical Race Theory" In Training Materials
The concept of Critical Race Theory emerged in the mid-1970s from of the writings of a collective of American legal scholars. It's fundamental tenet espouses that white supremacy exists and maintains power through law.
Pope Francis writes to controversial nun, thanking her for 50 years of LGBTQ ministry
Pope Francis has sent an encouraging letter to an American nun thanking her for her 50 years of ministry to LGBTQ Catholics, more than two decades after she was investigated and censured by the Vatican for her work.
Iranians Set Fire to Soleimani's Statue Hours After Unveiling
The statue was erected to "honor" Soleimani, the top Iranian terror operative killed in a drone strike ordered by President Trump.
Boaty McBoatface's new mission is more serious than its name
The submersible is accompanied by other underwater robots as it heads off into the cold, dark underbelly of the Thwaites Glacier.
Opinion
Supreme Court Can and Should Resolve "Waters of the United States" Issue
For decades, there has been major confusion regarding what waters are regulated under the Clean Water Act.
Who Should Control Education — Parents or Educrats?
Leftists have always wanted control over education so as to help them shape people's minds. They want citizens who will readily accept governmental dominion over them. That's best achieved by using the education system to impart "progressive" beliefs and stamp out individual thinking.
Free Speech, America-Style
It is not the case that Canada, Western Europe, and Australia are authoritarian hellholes where illiberal rulers trample mercilessly upon the civil rights of their hapless subjects. But it is the case that American-style free-speech protections, as enshrined in the First Amendment, do not exist in these places. And that matters. It matters in those countries, and it matters in the United States, where the legal protection of free speech faces the threat of being suffocated by social pressure on both private and public actors to suppress speech that is deemed — almost always opportunistically and vindictively — dangerous.
Lame Arguments against ECA Reform
As my column Wednesday noted, Republicans are on the verge of gaining the upper hand on the issue of reforming the Electoral Count Act of 1887 to eliminate perceived ambiguities and weaknesses that were exploited by Donald Trump in 2020 and could be exploited by Trump or other unscrupulous candidates of either party in the future. You can add Raphael Warnock to the list of Democrats spooked by the possibility that Mitch McConnell could support a standalone ECA reform bill
The Truth About January 6
The truth is January 6 is nothing for Republicans to celebrate. It was a dark day in the history of our republic. Fueled by repeated lies from President Trump, a group of men and women stormed the United States Capitol to stop Congress from certifying the Electoral College vote. Along with those men and women were many more who wandered in curious thinking they could be there. We should not lump them all in together, but we should not give the veneer of patriotism to the criminal trespassers. The truth is over 75 million people voted for Donald Trump; only a few hundred walked into the Capitol and less than that were there with malicious intent.
On Entrapment, Instigation, and January 6
There is a fair amount of confusion on the question of federal agents or others "instigating" January 6. To start with, there is a difference between the legal defense of entrapment and the fundamentally political question of who instigated political violence.
"Global Respect Act" Disrespects Religious Liberty, Free Speech Rights
The House of Representatives is preparing to vote on the so-called Global Respect Act, which would impose sanctions on foreigners, including private citizens, who are determined to be responsible for human rights violations against lesbian, gay, bisexual, transgender, or intersex individuals.