Another "quick takes" on items where there is too little to say to make a complete article, but is still important enough to comment on.
The focus this time: Everything within the lens of race; nothing outside the lens of race; nothing against the lens of race.
First, a little mood music:
Carrying on…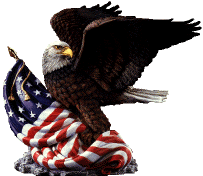 Racial and sex discrimination is the official police of one of the world's biggest investment firms, State Street. Oh, White men can still be hired… if they are given a special dispensation, which which will likely not be given freely since executives pay is tied to having less White men in the company vis-à-vis non-Whites or women:
"Staff at one of the world's biggest investment companies have to get special approval to hire a white man, rather than a woman or an ethnic-minority candidate.

"The policy is part of a drive by State Street, which employs 2,500 people in Ireland, to improve diversity within its middle and senior management. The multinational aims to triple the number of black, Asian and other minority staff in senior roles by 2023, and executives' bonuses will be lower if they do not meet the targets."

It's a first world problem to have a "spirit animal" and if you use the wrong word or phrase you will be blackballed and sold down the river… in Canada (of course).
"CBC Ottawa compiled a small list of words, submitted by readers and some of our journalists who are Black, Indigenous and people of colour. We ran some of the words by anti-racism and language experts, who said some of these phrases can be hurtful to various groups of people for their historical and cultural context.

"…

" "I didn't know it was racist' does not eliminate the pain of the hearer," said Taniguchi. 'As language users, we have the social responsibility to monitor the impact our utterances have on others, especially when it involves a marginalized group.'

"Anti-racism trainer Jas Kalra agrees.

"'It's not so much about political correctness, I think it is about the empirical accuracy and … if somebody really calls us out on a particular word, we need to stop and say, "It's not about me,"' said Kalra, who runs Ottawa-based Jas Kalra Consulting and coaches people and organizations on inclusion and diversity."

It turns out that the least "anti-racist" racial groups are all not White…
"Although decades old, the terms 'anti-racism/antiracism' and 'anti-racist/antiracist' have grown in usage by scholars, authors, and activists to convey the necessity of active opposition to racial injustice. But as the terms have become more mainstream, researchers have yet to examine the social and ideological correlates of actually describing oneself as 'anti-racist.' Drawing on nationally representative survey data fielded at the height of national interest in 'antiracist/anti-racist' language, the authors find that Blacks and Hispanics are significantly less likely than whites to describe themselves as 'anti-racist,' and only the 'very liberal' are more likely than other political orientations to identify with the label. Considering ideological correlates, progressive racial ideology is the strongest predictor of identifying as 'anti-racist.' However, the second strongest correlate is describing oneself as 'color-blind.' Analyses of quadratic terms suggests that this correlation is curvilinear for nonwhites but more linear for whites. Although originally conveying more radical and subversive ideals, those currently most likely to self-describe as "anti-racist" are white progressives with what we call 'generically liberal' racial views."
TTFN.