News of the Week for Aug. 29th, 2021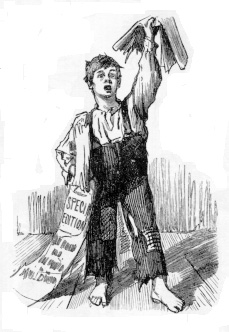 Riots & Revolution
Man is stabbed in massive brawl between Antifa rioters and anti-vaccine protesters outside Los Angeles city hall
A man was stabbed outside City Hall in LA when a fight broke out during anti-vaccine protest on Saturday
Portland Cops Announce They'll Sit Out Planned Antifa Assault on 'Pro-Freedom March' … and Then a Gunfight Breaks Out
An actual gun battle broke out on the streets of Portland Sunday during an attack by antifa against street preachers and Proud Boys, but why be surprised?
Minneapolis City Council Approves Ballot Language That Would Eliminate the Police Department
The Minneapolis City Council overrode a veto by Mayor Jacob Frey to finalize language on a ballot issue that would eliminate the police department in favor of a "public safety" department.
UC freezes safety officer hiring until campuses submit 'holistic, inclusive' plan
The hiring pause is part of the University of California's Community Safety Plan, which shifts major responsibilities and funding away from University of California Police Departments.
Baltimore Might Be Liable for Riot Damage to Businesses
A federal court so holds, applying Maryland's Riot Act, and quoting the Mayor's famous line that the City "gave those who wished to destroy space to do that."
Corona Virus
China's Chaotic, Histrionic Response to WHO's Coronavirus Origins Probe
China agrees to probe, less than 24 hours after rejecting it. Meanwhile, CCP officials continue to point fingers at U.S. Military.
Rescue dogs shot dead by NSW council due to COVID-19 restrictions
Several impounded dogs due to be rescued by a shelter have instead been shot dead by a rural council in NSW under its interpretation of COVID-19 restrictions, alarming animal activists and prompting a government probe.
Pastor told congregation 'lockdown is over' before illegal church gathering was shut down by police
The pastor at a Sydney church busted for holding an illegal sermon in a COVID-19 hotspot last night told a congregation earlier in the day "the lockdowns are over".
Pelosi Parties Maskless With Democrat Big Wigs in Napa
One Twitter user: "Exclusively old white liberals at a super spreader event while their ethnic, masked staff wait on them hand and foot."
Josh Rogin: The sick researchers from the Wuhan Institute of Virology lost their sense of smell
Bari Weiss hosted Washington Post foreign policy reporter Josh Rogin on her Honestly podcast to talk about the Chinese government and the origin of the coronavirus. You may recall that Rogin was the reporter who broke the story last year about diplomatic cables which warned that safety wasn't being handled well at the Wuhan Institute of Virology (WIV).
What's the Data on Other Genders Getting COVID?
Progressives in the press always talk about conservative culture warriors when all conservatives are doing is staying put as progressives keep wanting to expand genders, sexualities, and God knows what else as well as normalizing all sorts of stuff and making deviant all sorts of normal stuff.
Biden Ordered 90-Day Review into COVID-19 Origin Ends
It appears, as in Afghanistan, the Biden Administration will surrender to China without a fight
China Warns of Retaliation Ahead of U.S. Report on Virus Origins
China threatened retaliation against those questioning whether the coronavirus leaked from its labs, a warning that comes days before the U.S. releases findings from an intelligence investigation into the pandemic's origins.
Hochul confirms: Cuomo underreported COVID death count — by 12,000
"Transparency will be the hallmark of my administration," Kathy Hochul told MSNBC's Morning Joe — and at least for now, she's delivering. On her first full day as New York's governor, Hochul released the real data on COVID-19 deaths in nursing homes. That added over 12,000 deaths to the official total, confirming that now-disgraced former governor Andrew Cuomo had lied for over a year about his performance
China Promises to Retaliate Against Any Nation Blaming COVID19 on Wuhan Laboratory
China also bullies EU after official joins call for cooperation on pandemic origins probe.
Liquor store sales rose during pandemic at rate similar to bar sales drop
Americans did more drinking at home during the early months of the coronavirus pandemic, which researchers say may be linked to a rise in domestic violence and other problems.
Gun Rights
Supreme Court To Decide Whether Americans Can Carry Guns in Public
The Supreme Court said on Monday that it will hear a major gun rights case later this year asking whether Americans have a constitutional right to carry firearms outside the home.
Two Hawaii Gun Regulations Struck Down
The laws require that "individuals purchase a handgun … within 10 days of obtaining a permit to acquire" (Hawaii law requires such a permit) and that "individuals physically bring their firearm to the police department for in-person inspection and registration within five days of acquiring it."
Brazil's Bolsonaro Says Everyone Should Buy a Rifle
Brazil's right-wing President Jair Bolsonaro on Friday said that everyone should buy a rifle, in a meeting with his supporters outside the Alvorada Palace, the president's official residence.
Hide the Decline
Environment &
"Green Energy"
In Praise of Carbon
The demonisation of carbon, the very basis of all life on earth, can only be explained as a sacrilege and a perversity.
This town is the first in America to ban new gas stations – is the tide turning?
A movement in California seeks a moratorium on new pumps – and a transformation of the US transportation system
Bill C-230 to address "environmental racism" in Canada
A new Liberal private members bill aims to address "environmental racism" in Canada.
Feds to restart oil leasing after Biden loss in court
On the day that Joe Biden was sworn into office, among the record-setting flurry of executive orders he signed was a "pause" on all new drilling leases for oil and gas on federal lands. That pause was intended to provide time to "investigate" the situation but it quickly began to look as if it might be indefinite. That situation led a dozen of the nation's major oil and gas producing states to take the federal government to court and have them restart the leases. The White House lost that court battle in June and they now appear to be nearly out of appeals. A quiet announcement from the Biden administration on Tuesday indicated that they would restart the oil and gas leasing program as soon as next week and will reopen bidding for drilling permits in the Gulf of Mexico by early October. So whatever happened to all of that "studying" they were supposedly doing?
NY Times: Those cotton tote bags aren't so good for the environment after all
The effort to ban single use plastic bags for things like shopping continues to be pushed by environmentalists who worry about the impact millions of those bags have on the environment. But the solution to the plastic bag problem may be worse than problem itself. The NY Times reported yesterday that the kind of reusable cotton tote bags that have replaced the plastic ones aren't actually very environmentally friendly.
China Announces Discovery of a 'Major Shale Oilfield'
China uses about 12 million barrels of oil per day, of which about 10 million are imported. The U.S. consumes about 18 million bpd.
Climate Regulations Reach Critical Turning Point in Pennsylvania
If an independent panel votes down proposed regulations to limit carbon dioxide emissions in Pennsylvania, state lawmakers will have added leverage to prevent Gov. Tom Wolf from joining a multistate initiative to address climate change.
Obamacare
Government in Healthcare
Bioethicist: Let Doctors Kill the Healthy by Harvesting Organs
We have entered the era of what I call "do harm medicine," in which the concept of what constitutes harming the patient has become entirely malleable and subjective. I even wrote a book covering that subject.
We asked 83 med school professors if biological sex is increasingly downplayed or denied. They refused to answer.
A recent investigative report details how some medical school professors today deny biological sex to avoid being called transphobic and become targets of campus cancel culture mobs.
Planned Parenthood Jumps into the Hormone-Therapy Game
Planned Parenthood dresses itself up in pink and calls itself an essential women's health-care organization, but its business model tells a different story. Each year, Planned Parenthood clinics perform upwards of 330,000 abortions, making the group the most prolific abortion provider in the country.
Why the Hawaii Health Department Wants Looser Assisted-Suicide Rules
Please understand, dear readers, that when assisted-suicide advocates promise strict guidelines to protect against abuse, they don't really mean it. The promise's purpose is to get the law passed, not to be kept.
War & Terror
Exit from Kabul
Politico Playbook reports the White House talking points on what was then the imminent fall of Kabul
Will There Be Hostages?
The speed with which the situation in Afghanistan has collapsed can be measured by the U.S. Embassy's Security Alerts.
Desperate Afghan "Helpers" Cling to Planes as U.S. Abandons Them at Kabul's Airport
Less than 24 hours after the Taliban regained power in Afghanistan, scenes of chaotic desperation played out at Kabul's main airport as people climbed onto the wings and sides of departing military jets and clambered up gangplanks to try to get onto the last flights out of the capital.
Afghanistan: Shocking video shows 2 people falling off plane mid-air in Kabul
Shortly after a video of a huge crowd jostling to get into an aircraft at Kabul airport flooded the social media on Monday, another unforeseen video splashed TV screens all over.
Detainee says China has secret jail in Dubai, holds Uyghurs
A young Chinese woman says she was held for eight days at a Chinese-run secret detention facility in Dubai along with at least two Uyghurs, in what may be the first evidence that China is operating a so-called "black site" beyond its borders.
Afghans Cling to U.S. Jets, At Least Seven Die Trying to Flee the Taliban
The footage is horrifying.
Afghanistan: U.S. Embassy Evacuates, American Citizens Left Behind, Told To "Shelter in Place"
Biden admin threatens Taliban with a "response" if stranded Americans are harmed.
Taliban Is Paying Military Commanders to Surrender Cities, Journalist Embedded in Afghanistan Says
Hollie McKay, a foreign policy expert and war crimes investigator who covered war, terrorism, and crimes against humanity for Fox News Digital for more than a decade, is reporting today from Afghanistan that the Taliban is paying off military commanders to abandon their posts and surrender their cities.
China accused of running black site prison in Dubai
We've all heard the stories about how China is making people disappear in their reeducation camps in the western reaches of their nation, particularly the Uyghurs. But are they engaged in similar tactics in other countries? That's the claim being made by one Chinese woman who says that she was detained in a secret black site in Dubai for more than a week. The woman claims to have been held without access to legal counsel or the ability to contact her family. She also was reportedly forced to sign legal documents incriminating her own fiance' who is still back in China. While there, she claims to have encountered two other prisoners, both Uyghurs.
Did U.S. intelligence get it wrong or did Biden just not listen?
That'll be the central question in coverage of the catastrophe in Kabul this week. No matter the answer, the fault ultimately lies with Biden; the bucks stops with him, whether because he hubristically ignored sensible warnings from his intelligence bureaus or because those bureaus were incompetent, which would be nothing new in 21st century America.
Afghan Allies Burn Their Connection to the U.S. to Avoid Reprisal
Thirteen days ago, I wrote we should airlift all U.S.-affiliated Afghans and our own people out of that reeling country. Today, we see mobs hugging the sides of aircraft — some of whom seemingly fall to their deaths — to escape the Taliban advance into Kabul.
Afghan collapse: Time to clean house at the Pentagon?
Say, whatever happened to Joint Chiefs chair Gen. Mark Milley's promise to "support the Afghan Security Forces where necessary"? For those not keeping score, Milley made those remarks less than a month ago, in a joint press conference at the Pentagon with Secretary of Defense Lloyd Austin. Those words must have rang hollow in the ears of Afghan military commanders who saw the Taliban defy the deal they'd made with the Biden administration by attacking the cities — and never saw the US respond, not even to help them punish the Taliban for their betrayal.
Russia Is :Enjoying" America's Failure—and Cozying Up to the Taliban
"The Taliban made all the relevant promises to us, let's hope they will be fulfilled," the Russian ambassador to Kabul said on Monday.
It's the How That Mattered
Barack Obama, Donald Trump, and Joe Biden all wanted to leave Afghanistan. Only Joe Biden decided to pull the trigger. It's how he pulled the trigger that matters greatly.
Biden's Shameful Afghanistan Decision Will Define His Presidency
When Joe Biden announced a few months ago that all US troops would be out of Afghanistan by September 11th, I denounced it as the worst example of gesture politics. September 11 2021 is the 20th anniversary of the 9/11 attacks which provoked President Bush persuading NATO and the UN that invading Afghanistan was the right thing to do. Biden, with one eye on his legacy, wants to be remembered as the president who "brought our boys home". Well, he's certainly achieved that, but in the worst possible way.
Afghanistan: Why is the UK Parliament being recalled?
The UK Parliament is being recalled from its summer recess on Wednesday to debate the situation in Afghanistan.
Chinese state media: Once war breaks out with Taiwan, the US will abandon it
One of my first reactions to the fall of Kabul over the weekend was concern about what this would communicate to our other allies and enemies. It's hard to look at our abandonment of allies in Afghanistan and not conclude this is bad news for a place like Taiwan which is dependent on the US for its continued freedom. As you're probably aware, China's Xi Jinping has recently vowed to reunify Taiwan by any means necessary. "Solving the Taiwan question and realising the complete reunification of the motherland are the unswerving historical tasks of the Chinese Communist Party and the common aspiration of all Chinese people," Xi said.
Inside Reach 871, A US C-17 Packed With 640 Afghans Trying to Escape the Taliban
The Air Force evacuation flight from Kabul to Qatar came near the record for most people ever flown in the Boeing airlifter.
Sasse Eviscerates Biden over "Campaign Photo-Op" Address on Afghanistan Withdrawal
During an appearance on CNN Monday, Republican senator Ben Sasse slammed President's Biden address to the nation that doubled down on his decision to withdraw U.S. military forces from Afghanistan, leaving a power vacuum for the Taliban to exploit and occupy.
Horrific video of 'Afghan caught in landing gear of C-17 after clambering on to plane' and humiliating photo of American soldier cradling US embassy flag out of Afghanistan emerge while guns and body armor are dumped at Kabul airport
Horrific footage seemingly shows Afghan caught in the wheel arch of a military C-17 plane amid Kabul chaos
The Big Lie of "Fighting Indefinitely" in Afghanistan
Biden's speech was a masterpiece of mendacity. The heart of it was a deliberate misrepresentation of the situation
The Failure of the 'Adults in the Room'
Back in 2010, the Obama/Biden administration began its pivot to Afghanistan, calling it the War of Necessity. Until then it had been lightly outposted and the jihadis' center of gravity was in the Middle East. I denounced the idiocy of it in May 2010, eleven years ago in the Belmont Club.
Pentagon: We may have 10,000 Americans stuck in Kabul
Get ready for a hostage crisis at some point as an all-but-inevitable consequence of the collapse of American security in Afghanistan. Pentagon press secretary John Kirby told CNN's John Berman on New Day that estimates of trapped Americans in the Kabul area run somewhere between five and ten thousand, although no one apparently knows for sure. Why no one knows for sure is a question Berman doesn't get to, but Berman gets to the more important questions instead.
China Touts "U.S. Humiliation" in Afghanistan in Warning to Taiwan
China poised to fill vacuum in Afghanistan as United States flees Taliban takeover
China shows military might in exercises off Taiwan in response to "provocations", says PLA colonel
Taipei's bid to attend US President's Summit for Democracy risks serious diplomatic crisis between China and the US
Departure of Private Contractors Was a Turning Point in Afghan Military's Collapse
For two decades, contractors provided key maintenance and military support.
The Killing Fields Flow Red
"An Afghani interpreter I have come to know well over the years was hung in the streets last night. They melted his DoD ID into his chest. Cut off his arms. And killed his family. His 10 year old daughter was spared and handed off to leadership," wrote Jon Lonsdale in a note to a friend yesterday.
U.S. Military to Deploy Hypersonic Weapons from C-17s
The United States is "number three" in the race for hypersonic weapons.
The Biden Illusion Crumbles to Dust
On the menu today: After more than four days of silence concerning the Afghanistan disaster, President Joe Biden addressed the nation and confirmed all of the worst suspicions of his critics. And the federal government finally gets around to publicly discussing the need for COVID-vaccine boosters this autumn, as this newsletter suggested last week.
"This Is a Catastrophe": House Democrat on Biden's Afghanistan Withdrawal
Congressmen Jim Langevin of Rhode Island, a Democrat on the House Armed Services Committee, has published a scathing piece on Biden's Afghanistan withdrawal at Foreign Policy.
Taliban Draw Up Kill Lists and Demand Girls as War Booty To "Marry" Fighters
Taliban commander: "All girls over the age of 15 and widows younger than 40 should be married to the insurgent fighters."
Taliban kill woman for not wearing burqa on same day they vow to honor women's rights
Taliban fighters shot and killed a woman for not wearing a burqa in Afghanistan on Tuesday — the same day the group pledged to usher in a new inclusive era in the country that honors "women's rights."
Twitter Offers Word Salad to Explain Why It Won't Ban Taliban Spokesman
Shorter Twitter: Whatever.
Gaslighting Biden's Afghanistan Disaster
It has been pointed out that Joe Biden's 19-minute Monday speech about the Afghanistan debacle was a masterpiece of gaslighting, in which he engaged in a straw-man argument, as if the point of contention was whether or not U.S. troops would be withdrawn, rather than the incompetence that turned the withdrawal into a shameful humiliation, abandoning not only our allies in Afghanistan, but also thousands of American civilians who are now stranded in a country controlled by the Taliban.
Taliban Now Confiscating Civilians' Guns
The Taliban have begun collecting firearms from civilians and security workers, proving what we knew all along: They must be Democrats.
"I ran, my heart was broken": inside Mozambique's evolving Cabo Delgado conflict
The oil firms have fled and an Isis-affiliated insurgency has engulfed the region. As foreign troops begin to arrive, hundreds of thousands face desperate journeys to try to find safety
China to build $463 million airport on an island that is the closest point to Taiwan
If you look at a map of the Taiwan straight, the closest point between the mainland and Taiwan is Pingtay island.
Knives out: CIA sources tell NBC they warned Biden of fast collapse
If Joe Biden played checkers in a chess game in his catastrophic withdrawal from Afghanistan, he's playing Tic-Tac-Toe in his distraction campaign against the US intel community. And losing, too. Sources at the CIA have pushed back against suggestions that the White House lacked intel on the potential for a fast collapse, and tell NBC News they warned repeatedly about the probability
How Worried Should We Be about Taiwan's Future?
With China running another wargame on Taiwan's doorstep, and Chinese state-run media taunting Taiwan that the U.S. withdrawal from Afghanistan is "a clearer demonstration of US impotence than the Vietnam War — the US is indeed like a 'paper tiger,'" Asia-watchers are understandably concerned that a Chinese invasion has rapidly become more likely.
Afghanistan as Foreign Policy Disaster
British leaders continue to blast Joe Biden for his incompetent conduct of the withdrawal from Afghanistan.
Taliban Warns Biden of "Consequences" if U.S. Doesn't Meet August 31 Deadline
"It's a red line. President Biden announced that on 31 August they would withdraw all their military forces. So if they extend it that means they are extending occupation while there is no need for that."
Did "gender studies" lose Afghanistan?
How Ivy League diplomats sought to remake Afghanistan in Harvard's image
Taliban Sets Woman on Fire for 'Bad Cooking'
There's more at stake in Afghanistan than U.S. prestige or the future of Joe Biden's presidency. Millions of women in Afghanistan who were just starting to assert their rights as females are now condemned to being sent back to the Middle Ages under the Taliban's notion of "women's rights."
Escalation? Pakistani Political Commentator Calls for Killing Hindus in the Wake of U.S. Withdrawal From Afghanistan
As the Taliban swept into Kabul, Taliban commander Muhammed Arif Mustafa told CNN: "It's our belief that one day, mujahedin will have victory, and Islamic law will come not to just Afghanistan, but all over the world. We are not in a hurry. We believe it will come one day. Jihad will not end until the last day." Now a Pakistani political commentator, Zaid Hamid, has given a chilling indication of one form that jihad could take in the near future, as he called on Pakistani television for Muslims to kill Hindus in the wake of the U.S. departure from Afghanistan.
U.S. Military Rescues 169 Americans Trapped in Kabul Hotel
A nugget of good news from Afghanistan today: U.S. forces rescued 169 Americans who had been in hiding in a hotel in Kabul and brought them safely to the Kabul airport. It's believed to be the largest such rescue beyond the grounds of the airport to date.
U.S. General Reportedly Tells British Commander in Kabul to Stop Rescuing People Because They're Making the U.S. Look Bad
It's white-knuckle time in Kabul for any American trying to get to the safety of the airport. The Biden administration is being understandably tight-lipped about it, considering the volatility of the Taliban, but that doesn't matter to the thousands of U.S. civilians staying in their homes and praying the Taliban don't get to them. They just want to go home with their heads firmly attached to their necks.
Deadly firefight erupts at Kabul airport as evacuation chaos continues into second week
The U.S. military said Monday that no U.S. or NATO coalition forces were injured after a brief firefight broke out at one gate into Kabul's Hamid Karzai International Airport.
John McCain Was … Right?
Everybody who knows me knows I was not a fan of the distant relative I called "Crazy Cousin John." The whole point of naming this blog "The Other McCain" was to ensure nobody confused me with the Arizona senator, whose advocacy of amnesty for illegal aliens I abhorred.
Psaki: I wouldn't say that Americans are "stranded" in Afghanistan
I guess we can have a semantic debate over whether someone can properly be described as "stranded" if they still have a chance of being evacuated.
DoD to Reveal Top Secret Space Weapon… Maybe
There's been a months-long push at the Defense Department "toward declassifying the existence of a secret space weapon program," according to a report in Monday's Breaking Defense, including a real-world demonstration of what it can do.
Iran holding joint naval drills with Russia, China in coming months
Three of America's biggest adversaries — China, Iran and Russia — plan to hold naval exercises in the Persian Gulf either later this year or early next year, the Russian ambassador to Iran said Monday.
Ben Sasse vs. J.D. Vance: What do we owe our Afghan allies?
It hopefully goes without saying, but Sasse is right.
Biden Officials Try to Deter Taliban Atrocities, Defend Human Rights with "Strongly Worded Statements"
President Biden and his top aides pledged to put human rights at the center of U.S. foreign policy, and their emphasis on a loud, though toothless, effort to promote human rights is one of the key instruments with which they have attempted to influence the Taliban's actions.
Throughput to August 31
Having just watched this morning's Pentagon briefing, I infer that the Biden administration intends to comply with the Taliban deadline of August 31 for the departure of American forces from Afghanistan. I emphasize that this is an inference from the Pentagon spokesman's remarks. What once appeared to be Biden's self-imposed deadline has now firmed up under pressure Biden's new Taliban friends.
Losing a war by choice
During the last decade, we heard commentators make the distinction between wars of necessity and wars of choice. The line between the two was never entirely clear and the category into which a particular war fell sometimes depended on whether the commentator favored it.
As Afghanistan collapsed, Biden wanted "to talk about happy things, man"
This New York Times article provides a detailed look at "how the US exit from Afghanistan unraveled, miscue by miscue." The Times offers a sort of time line of the Biden administration's erroneous thinking about its pullout and the awful planning (or lack thereof) that resulted.
Hong Kong to start censoring films over "national security"
The pro-democracy movement in Hong Kong already had one foot in the grave, but the Chinese Communist Party clearly feels that this is one dead horse that requires some additional beating. Yet another new law is being introduced in the city's legislature next week to allow for the review and censorship of any new films being produced. As with everything else these days, the film censorship law is being enacted to "safeguard national security." As you probably recall, the National Security Law enacted two years ago has been used as the excuse to clamp down on anyone talking about freedom, democracy, or anything else that China doesn't approve of. Many people have already been arrested and jailed under the new law with the first few people having been convicted and imprisoned this summer. Now filmmakers will be facing a similar fate if they produce any work that isn't flattering to the CCP.
Taliban says no extension — and no more Afghans leaving, either
Whatever William Burns offered, it wasn't enough. And in fact, the effort to push the deadline for US withdrawal might have backfired on our Afghan allies
American woman trapped in Kabul beaten by Taliban, begs for help
The unknown number of Americans who remain trapped in Afghanistan, unable to reach the airport may not have a face yet, but now they have a voice. It's the voice of a terrified American woman who managed to place a phone call to the office of Congresswoman Carol Miller (R -West Virginia) pleading for someone to save her life. She's stuck at an undisclosed location in Kabul with no one to assist her. When she attempted to make her way to the airport gate, Taliban fighters beat her for the "crime" of walking outdoors without a male escort. She is now terrified that they will be coming to her door at any time to kill her. Who will step forward to save this woman and the thousands of other Americans trapped behind enemy lines?
Cuomo commutes sentence of radical who took part in '81 robbery
David Gilbert, imprisoned for four decades, can take case to parole board
Report: CIA Director William Burns Met With Taliban Leader in Kabul
The conversation likely centered around the August 31st withdrawal deadline. The Taliban threatened the U.S. with consequences if Biden extends it.
Likely Long-Term Ripple Effects of Precipitous Pullout From Afghanistan
What has happened in Afghanistan will not stay in Afghanistan, but will have a ripple effect throughout the region and beyond.
Cuomo Grants Clemency to Weather Underground Member and Four Other Convicted Murderers
Literal domestic terrorist: David Gilbert, 76, was convicted for his part in the 1981 Brink's robbery that killed a security guard and two police officers. Gilbert and the terrorists tried to steal over $1.6 million.
Andrew Cuomo Commutes Sentence of Weather Underground Terrorist
When not abandoning his dog en route to his sister's house, disgraced former New York Gov. Andrew Cuomo handed out four commutations on his final day in office, with one grabbing the most attention.
'JUST DO SOMETHING': Students react to Biden's handling of Afghanistan
What would they say to Joe Biden if they could speak to him face-to-face? Watch the full video above to find out.
Kamala Harris' flight from Singapore is delayed by three hours because of Havana Syndrome: VP's Vietnam departure held back after 'anomalous health incident' in Hanoi that 'made two US staffers ill'
Kamala Harris' departure from Singapore was delayed by three hours
Americans' harsh judgment on Afghanistan costs Biden's approval, down to 41%
After two decades of combat, Americans by more than 2-1 say the war in Afghanistan, launched in the wake of the 9/11 attacks, wasn't worth it. In a new USA TODAY/Suffolk University Poll, 3 of 4 predict the Taliban-led country will once again become a haven for terrorists targeting the United States.
Proud Boys leader Henry "Enrique" Tarrio sentenced to five months in jail
Henry "Enrique" Tarrio, a national leader of the Proud Boys, a far-right group with a history of violence, was sentenced Monday to five months in jail for two crimes, including setting fire to a stolen Black Lives Matter banner during a tumultuous demonstration in Washington after the election defeat of President Donald Trump.
"The definition of gaslighting": As chaos unfolds at Kabul airport, Biden team projects calm
"I don't think the president's rhetoric matches the conditions on the ground," one former State Department official said.
Biden's Appalling Trust in the Taliban
The president has been resigned for years to the Taliban's takeover of Afghanistan.
Dem Congressman: Not Possible for U.S. to Evacuate All Americans & Allies by August 31
Democratic Jason Crow of Colorado said on Tuesday that it's not possible for the United States to evacuate all U.S. citizens and Afghan allies trapped in Afghanistan before the August 31 withdrawal deadline that President Biden is reportedly sticking to following Taliban demands that U.S. forces leave by then.
Congressmen back from Kabul: Even if we extend the withdrawal deadline, there's no way we'll get everyone out
A grim conclusion from Democrat Seth Moulton and Republican Peter Meijer, the two veterans turned members of Congress whom Jazz wrote about earlier. They put out a joint statement last night defending their decision to fly to Kabul to observe the evacuation at the airport.
Pentagon officials "disgusted" at how many Afghan helpers will be left behind
In an uncharacteristic development for a Democratic White House, the Biden administration is starting to leak like a sieve. We're seeing an increasing number of officials in all branches of the government and the military going to reporters and speaking off-the-record about their dissatisfaction and anger at how the evacuation of Kabul is going. One of the biggest complaints concerns the number of Afghan translators and other helpers that will be left behind to face the Taliban, with almost certain death being the fate of many of them.
How two congressmen snuck into (and out of) Kabul
The Biden administration was "furious" to learn that two members of Congress made an unannounced flight into the Kabul airport yesterday, flying out after touring the chaotic scene. The bipartisan duo, Democrat Seth Moulton of Massachusetts and Republican Peter Meijer of Michigan, were in the country for a few hours speaking with military and civilian participants in the ongoing evacuation. This unscheduled trip apparently angered both the White House and the State Department, who claimed that they had to scramble to provide security for them, diverting resources from the ongoing effort. Both men are veterans who have fought in Iraq or Afghanistan. The pair said that the trip was part of their obligation to provide oversight of the executive branch and they were there to gather information, not "grandstand."
Into the Whirlwind: Part One
What follows are some initial thoughts on the fall of Kabul. I will follow up shortly with more on what this debacle might mean for America's position in the world
Into the Whirlwind, Part Two: Lessons Unlearned
The impact of the Afghan crisis on Afghanistan is obviously important, but it's less important than its impact on the U.S. and the structure of American alliances throughout the world. How do those prospects look?
Harris Assails China's Bid to "Coerce," "Intimidate" South China Sea Neighbors
In Singapore on Tuesday, Vice President Kamala Harris scolded China for trying to bully its neighbors in the South China Sea region.
As Afghanistan Falls Apart, Kamala Harris Talks Climate Change and Christmas Shopping in Singapore
"warned that climate change and the pandemic have contributed to supply chain issues"
Chinese state-owned shipbuilder tapped to supply ferry for Crown corporation as Canadians remain jailed
A huge state-owned shipyard in China is building a 1,000-passenger ferry for use by a federal Crown corporation over the objections of Canada's shipbuilding industry and at a time when two Canadians have spent 989 days in Chinese prisons as victims of what Ottawa has called "hostage diplomacy."
UK evacuation from Kabul to end within "24 to 36 hours", defence sources say
Exclusive: small window for RAF flights evacuating those at risk after Johnson fails to convince Biden to extend deadline
The Afghanistan Catastrophe Is an American Humiliation
On the menu today: The situation in Afghanistan is so catastrophic, with so many dire and far-reaching ramifications — humanitarian ramifications, geopolitical ramifications, national-security ramifications — that it will take this entire newsletter to lay it all out.
Desperate Afghan Christians turned away at airport, aid groups say
With time running out to rescue civilians fleeing the Taliban, Afghan Christians and others whose names appear on U.S. government lists of qualified evacuees are being turned away at the airport in Kabul, representatives of aid organizations and others told CNA Wednesday.
4 US Marines killed in Kabul, Afghanistan airport explosion, officials say
A suicide bombing outside of Kabul, Afghanistan's airport Thursday has killed 4 U.S. Marines and left three others injured, officials tell Fox News. A second explosion later took place outside the Baron Hotel, sources say.
Thirteen dead including kids after "ISIS" suicide bombers spark blasts at Kabul airport hours before evacuation deadline
Four US Marines and dozens of civilians were among those hurt in the carnage.
Kabul Airport Explosion Kills Four U.S. Marines Amid Evacuations
Multiple casualties among Americans and Afghans were reported
NATO Allies Halt Afghanistan Evacuation As Explosions Hit Kabul Airport
"Multiple deaths and injuries reported in twin blasts outside Kabul airport."
Pentagon Confirms Multiple U.S. and Civilian Casualties At Kabul Airport
The terror attack outside the Abbey Gate at Hamid Karzai International Airport (HKIA) in Kabul, Afghanistan has resulted in multiple U.S and civilian casualties, Pentagon press secretary John Kirby has confirmed.
California students and parents stranded in Afghanistan – how did that happen?
Rep. Darrell Issa (R-CA) is helping a group of California students and their parents stranded in Afghanistan. About 24 students and 16 adults are desperate to leave as the window of opportunity to get them out quickly closes. What began as a summer trip to visit Afghan relatives before the United States military leaves the country has turned into a test of basic survival.
Explosions at Kabul Airport
We are still waiting on details of the bombings at the airport in Kabul, which was already chaotic due to the Biden administration's ill-advised, belated, incompetent, inadequate evacuation effort. The Pentagon is scrambling for information and has postponed a briefing that was supposed to begin at 10:30 a.m. It already looks like a complex, well-coordinated operation, probably with suicide bombers, and clearly targeting Americans.
U.S. officials provided Taliban with names of Americans, Afghan allies to evacuate
"Basically, they just put all those Afghans on a kill list," said one defense official.
Video appears to show Taliban taking joyride in US Black Hawk helicopter
A video has emerged that appears to show Taliban fighters taking a Black Hawk helicopter on a joyride at an Afghan airport — the latest example of how the insurgents are flaunting their newly acquired military gear and rubbing it in America's face.
The United States Has a Duty to Its Green-Card Holders, Too
Back in 2017, in the course of criticizing the scope of President Trump's first immigration order, I argued that, irrespective of the measure's underlying merits or legality, the green-card holders it included should never, ever have been covered by such a thing. Why not? Well, because while "green-card holders are not citizens"
Biden Abandons Our Allies: What It's Really Like on the Ground in Kabul
On the menu today: I'm going to warn you ahead of time, I've heard from my reader trying to get his former Afghan employees out of the country, and the news is very bad. Don't let the happy talk coming from well-dressed officials behind lecterns in Washington fool you. The situation on the ground is chaotic and dangerous, and the outlook for hundreds of thousands of Afghans is about as grim as it gets.
Afghan girl seen in viral photo skipping on airport tarmac after arriving in Brussels following evacuation
Belgium suspended evacuations after intelligence sources warned of an imminent terrorist attack at Kabul's airport
Sasse: We Need to Rescue Every Person on "Kill List" Handed Over to Taliban
This afternoon, Politico reported that "U.S. officials in Kabul gave the Taliban a list of names of American citizens, green card holders and Afghan allies to grant entry into the militant-controlled outer perimeter of the city's airport."
Was It "Inevitable" That We'd Hand the Taliban a Kill List?
When people — by which I mean a supermajority of Americans — say that they oppose the disastrous manner in which the withdrawal from Afghanistan has been handled, this, from Politico, is the sort of thing they're talking about
BIDEN LIED, AMERICANS DIED
Wonder how his media sycophants will spin this?
"A Total F****** Disaster:: Dem Rep Blasts Biden Admin After Secret Kabul Trip, Says Troops Are "Devastated" Over Leaving Allies
Rep. Seth Moulton (MA), an Iraq War veteran and progressive Democrat, has refused to apologize to critics — including Speaker of the House Nancy Pelosi (D-CA) — for his decision to take an unauthorized trip to Kabul to witness the Biden administration's Afghanistan withdrawal operations firsthand — and he continued to blast the Biden administration in a tell-all interview with New York Magazine.
Taliban kill squad hunting down Afghans — using US biometric data
The Taliban has mobilized a special unit, called Al Isha, to hunt down Afghans who helped US and allied forces — and it's using US equipment and data to do it.
Reports: Taliban now blocking U.S. citizens at one checkpoint while Afghans are no longer being evacuated
"Our Afghan partners," as Gen. Frank McKenzie has reportedly taken to calling the Taliban, aren't keeping up their end of the partnership this afternoon.
Jen Psaki on Withdrawal Critics: "It Is Easy to Throw Stones or Be a Critic from the Outside"
We can argue whether White House press secretary Jen Psaki was ever good at her job – no, Ms. Psaki, the CDC director does not speak in her personal capacity about public health policies – but signs that this White House is overwhelmed by the crisis in Afghanistan are accumulating.
Taliban Sets Up Special Unit To Hunt Down Afghans Who Helped U.S. And Allied Forces
We gave them names. Politico: "The US separately has provided the Taliban with a list of Americans and Afghans it wants to evacuate from the country."
Rep. Issa Rescues Two More California Families in Afghanistan
From the school district: "There are additional five families with Cajon Valley students remaining (14 students and 8 parents) to the best of our knowledge."
Biden's Bagram Bungle
During yesterday's press conference, Our Alleged President tried to argue with Peter Doocy. Biden wanted to argue that, because Trump negotiated a deal last year with the Taliban, everything currently going wrong in Afghanistan is Trump's fault. Doocy wasn't buying any of that, and in response, Biden seemed to collapse. As Jim Treacher says, "It would be funny if people weren't dying." But people are dying, and yet Biden's "friends" in the Democrat/Media Complex seem to think this is just a regular political issue. What really counts, in their minds, is to prevent Republicans from "pouncing" and "seizing" on the issue; never mind 13 Marines getting blown up because of Biden's incompetence.
The Taliban Are Searching People's Phones for English Language Messages
My reader who is trying to get his company's former Afghan employees out of the country – including one that is a U.S. green card holder – has no good news in his latest update. (See here, here, here, here and here for background on this reader.)
Virginia Public Schools to Focus on Muslims—As Victims—in Teaching About 9/11 On Attacks' 20th Anniversary
On Thursday, the Virginia Department of Education published a video entitled, "Culturally Responsive and Inclusive 9/11 Commemoration," detailing how Virginia public school teachers should handle the upcoming twentieth anniversary of the September 11, 2001 jihad terror attacks that killed nearly 3,000 Americans. The emphasis on that day and thereafter must not be on the ideology of the attackers or the ongoing jihad terror threat; rather, the focus is entirely on acknowledging and eradicating what the video calls "anti-Muslim racism."
National
U. Nebraska Regents Rejects Resolution Calling For Academic Freedom From Critical Race Mandates
NU does not currently mandate CRT study or training, but it missed an opportunity to make a powerful statement in favor of the academic freedom to be free from CRT mandates.
Non-lethal deterence! The first hand-held electric rail gun for the public and law enforcement
The U.S. Navy may have shelved its railgun program, but that doesn't mean you can't get a similar futuristic weapon for yourself. One ambitious company is offering what it is calling "the world's first and only handheld Gauss rifle" for pre-order for the price of $3,375. The rifle is claimed to be capable of shooting a wide variety of metal projectiles using powerful magnets. Obviously, there are outstanding questions about how well the Gauss rifle works and how safe the system is, but the company's CEO tells us that military and law enforcement agencies have already expressed interest in the weapon.
Democrats Finally Get Comfortable Saying Obama Is a Jerk
Last week, our Charlie Cooke spotlighted an MSNBC commentator insisting Florida governor Ron DeSantis is "more dangerous than Trump" and accurately dissected how Democrats talk about Republican officials in and out of office.
Hope Solo Says Megan Rapinoe Would "Almost Bully" Teammates Into Kneeling During The National Anthem
Hope Solo recently had some harsh words for her former teammate Megan Rapinoe.
How to Make a Critical Theory Out of Anything
Critical Theories are almost embarrassingly simple. There's almost nothing to them. A Critical Theory of anything can easily be made by one of two routes. One: Take an existing Critical Theory of something, substitute the domain-specific jargon of some other thing, and then publish. You're a genius revolutionizing (pun intended) your field! Two: Just understand the basic anatomy of a Critical Theory and do the same thing. In this episode of the New Discourses Podcast, James Lindsay walks you through the idea of a "Critical Car Theory" that challenges "carnormativity" to show you exactly how. It's simple. Choose something imperfect in the world that you'd like to complain about. Identify a politically actionable outcome you hope to achieve, probably a Leftist one. Blame everyone for incidences of the problem by thinking "systemically" and assign them moral complicity and responsibility for the problem you started with. Demand systemic change. Then close off all disagreement or questioning as an attempt to maintain the "status quo" of "the system," which only an evil person who wants those problems to continue would do. That's it. That's the anatomy of a Critical Theory. Join James in this episode to hear how ridiculously simple and absurd it is so you can protect yourself from Critical Theories in other lines of thought.
A Twitter exec told an Asian-American employee she could pass as white if she wore sunglasses after she spoke out about the company's lack of diversity, a report says
Twitter's head of design came onto the team in 2019 to change the company's too-nice culture and make it more diverse.
Ayanna Pressley, 'cancel rent' advocate, discloses thousands of dollars in rental income
Rep. Pressley has been one of the most prominent advocates for canceling rent during the COVID-19 pandemic
Nevada Senate race: Laxalt launches Republican run in state that is a top GOP 2022 target
Republicans need net gain of just 1 seat in 2022 midterm elections to regain Senate majority
Biden's approval rating drops 7 percentage points
Reuters conducts weekly polls to determine the percentage of Americans who approve of Joe Biden's job performance. Its latest poll found that only 46 percent of American adults approve of it.
Biden Approval Falls Below 50 Percent for First Time in Polling Averages Amid Afghanistan Chaos
President Joe Biden's approval rating has fallen below 50 percent in two key polling averages for the first time in his presidency, as chaos in Afghanistan dominates news coverage.
Arkansas AG: "Instituting Practices Based On Critical Race Theory" In Education Violates Anti-Discrimination Laws
"Any effort to take account of race in a way that differently accords benefits or opportunities or creates a hostile environment in an educational institution is almost certainly unlawful"
This Is "Equity" on the March
Governor Kate Brown has signed into law a bill that eliminates the requirement that students in the state's public high schools be able to demonstrate basic ability in reading and math to graduate. This, it is said, will make things more "fair" for minority students.
Chris Rufo more than held his own in this NY Times interview on Critical Race Theory
Afghanistan is still taking up all the oxygen in the room but there are other stories out there. Today the NY Times published a podcast/interview with CRT opponent Christopher Rufo hosted by Jane Coaston. As you'll see in a moment, I think Rufo more than held his own in a three way debate.
An encouraging result from Connecticut
On Tuesday, the Republicans flipped a seat in the Connecticut state senate. Republican Ryan Fazio, a member of Greenwich's local council, defeated Democrat Alexis Gevanter, a gun control advocate. The race was in Connecticut's 36th district, a wealthy suburban pocket not far from New York City. The median household income in this district is around $160,000 per year.
Teachers Union v. RI Mom Nicole Solas – Motion for TRO Withdrawn By Union During Court Hearing
Rhode Island branches of the National Education Association seek TRO against school district turning over Critical Race records requested by Solas and her husband.
Cuomo's dog Captain left at mansion after governor departed
Gov. Andrew M. Cuomo, who has been staying with one of his sisters in Westchester County in the final days of his third term, recently has asked staff members at the Executive Mansion if anyone would like to keep his dog, Captain, who has remained at the state-owned residence after the governor moved out last week.
LA Times columnist goes there: 'Larry Elder is the black face of white supremacy'
I don't know whether the author of this column published today in the LA Times wrote the headline but it reads, "Larry Elder is the Black face of white supremacy. You've been warned." In any case, the headline is based on a direct quote contained in the story.
Harvard Law School Finally Finds a Seal Bland Enough for 2021
Dear Reader, you will doubtless be relieved to learn that one of the great problems of American society has finally been solved: Harvard Law School has a new seal. Five years ago, the oldest continually operating law school in the United States — founded in 1817 — scrapped the seal it has been using since 1936. The old seal's design was, as you can see, entirely inoffensive in and of itself
Corgi racing — yes, corgi racing — was shown on ESPN to the delight of animal lovers everywhere
It's the dog days of summer at ESPN. Yes, for real. On Saturday, in the midst of a very chill afternoon with little sports content, ESPN surprised viewers with an unexpected treat. After airing MLS soccer in the afternoon, ESPN switched tracks completely and started airing corgi racing on their main channel.
Guess who may be the last hope for Roe v Wade
Bloomberg published a piece yesterday arguing at some length that the man progressives tried desperately to keep off the Supreme Court may now be their last, best hope for the survival of Roe v Wade. The idea isn't as crazy as it sounds at first.
Red Warning Lights Flashing for Democrats
It is early to predict the political fallout from the fall of Afghanistan, or to project the 2022 midterm elections. It is even still a little early to draw hard conclusions about what will happen in the California recall in September or the Virginia elections for governor and House of Delegates in November. But we can say this much: There are warning lights flashing for Democrats.
The Democrats are in serious trouble
Harry Enten, formerly of FiveThirtyEight and now with CNN, finds that the political environment is moving toward the Republicans. That's not news, but Enten tries to quantify the movement.
Cacklin' Kamala Goes to Singapore
Kamala Harris has begun her trip to Asia, and no sooner had she gotten off the airplane than she was asked a question about Afghanistan.
HR 4 "Gives Federal Bureaucrats Control" Over State Election Laws, Expert Says
The House Rules Committee voted Monday on rules governing debate on election legislation known as HR 4, the John Lewis Voting Rights Advancement Act. The controversial bill now goes to the House for a vote.
If VP Becomes Acting President When President Is Temporarily Disabled, What Happens to VP's Tiebreaker Vote?
Looks like it goes away, for however long the VP acts as President.
Gavin Newsom Is in Trouble. Could He Take Biden with Him?
Arnold Schwarzenegger was right. In March, no one thought that Governor Gavin Newsom had to worry about the Republican-led recall campaign against him. Back then, Newsom called the recall a "distraction," waving it off as a pandemic hobby for anti-vaxxers and Trump goons. But Schwarzenegger, who was elected governor after the recall of Democrat Gray Davis in 2003, told Politico's Carla Marinucci that, actually, Newsom had reason for concern. It doesn't matter that Democrats outnumbered Republicans in California by a 2:1 margin, Schwarzenegger said, or that the state's once-healthy Republican Party had shriveled into a reactionary collection of racist surfer dads in Orange County and MAGA Facebook moms in Modesto. What mattered, he argued, was the perception that Californians are working hard, with many falling behind because of the coronavirus pandemic, while the government in Sacramento fiddled. "That's what I see as the similarities from 2003," Schwarzenegger concluded. "It's the same vibe."
Charlie Watts dead: Rolling Stones drummer dies aged 80 weeks after emergency heart operation
The music legend passed away just weeks after pulling out of the band's US tour following an emergency heart operation.
Sasse Accuses J.D. Vance of 'Lying to Get Attention' amid Spat over Afghan Refugees
Senator Ben Sasse (R., Neb.) accused Ohio Republican Senate candidate J.D. Vance of "lying to get attention" amid an ongoing split in the party on whether and how to evacuate Afghans who helped the U.S. military during the 20-year war in Afghanistan.
CA Teacher's Union Uses Mandatory Training to Bully Members to Vote No on Recall
As we reported previously, a recent California Faculty Association "antiracism" training went off the rails, with the representatives laughing about the Taliban takeover of Afghanistan, blaming it on the United States as "another example of how the US 'creates' enemies so that they can conduct war."
Supreme Court Orders Reinstatement of "Remain in Mexico" Policy in Blow to Biden Admin
The Supreme Court on Tuesday declined to block a lower-court ruling that will require the Biden administration to reinstate the Trump-era "Remain in Mexico" policy for asylum seekers at the U.S. border.
Yes, But Have You Purged Your White Devil Ectoplasm?
Or, She Works With Children.
As Public Pushback Mounts, McAuliffe Buries "Equity" Agenda
VA Dem nixes pledge to 'eliminate racial disparities' in education as VA parents blast 'equity initiatives'
Asian Americans Disprove CRT
According to the illiberal race-hustlers among us, America is a thoroughly racist nation where you only succeed if (and because) you are white. Therefore, we need government to coercively redistribute wealth and allocate important positions by racial quotas. Only through such measures can we attain "equity."
LA Times Columnist Dragged On Twitter For Tone-Deaf "Latinx" Tweets
Beclowns herself by falsely claiming the pushback was "right-wing hysteria"
Vanderbilt uses 'Feelings Wheel' for diversity training
Vanderbilt University uses the 'Feelings Wheel' as a resource in its 10-day diversity training program.
Hormone Treatment During School? A Review of the Nation's Transgender Curriculum
This is the first of our three-part series on this subject.
Baby on Nevermind cover sues Nirvana over child sexual exploitation
Spencer Elden, who appeared at four months old on iconic album design, claims the image is child pornography
Taking the "Choice" out of "Pro-Choice"
In South Dakota, a federal judge has struck down a statute requiring women to obtain counseling about abortion alternatives prior to having an abortion.
Back to School, Berkeley Style
One of the things I've been wondering about is what the scene on college campuses will be like this fall, after a year of students staying home and doing all of their classes online instead of in-person on campus. Imagine what the BLM-George Floyd protests would have been like on campus if they hadn't locked down and emptied out in the spring-summer-fall of last year. Maybe there will be pent-up demand for campus protests to catch up?
Woke Mob Puts Out Hit on Notre Dame's Leprechaun
In our present age of absurdity, this was likely inevitable: Quality Logo Products, a company that sells sports gear, has conducted a survey that has led it to denounce Notre Dame's beloved Fighting Irish leprechaun as the fourth most offensive college football mascot in the entire country. The top three were all Indian mascots: Florida State's Osceola and Renegade, San Diego State's Aztec Warrior, and the University of Hawaii at Manoa's Vili the Warrior. So as silly and contrary to fact as it is, the idea that sports teams take nicknames in order to demean and belittle is still taken for granted among the Leftist intelligentsia.
Kraken down: Federal judge sanctions Lin Wood, Sidney Powell for election lawsuits, refers them for possible disbarment
If you thought there were tears after SCOTUS flushed Texas's election lawsuit down the toilet last December, wait until this one gets appealed up and they flush it the same way.
Critical Race Capitalism
Verizon teaches employees that America is fundamentally racist and promotes "defunding the police."
The American Bar Association Attacks Academic Freedom
The Standards Committee of the American Bar Association has recommended, as a condition of accreditation for American law schools, "requiring law schools to provide education on bias, crosscultural competency, and racism." It suggests employing "guest lectures or trainings by experts in the areas of bias, cross-cultural competency, and racism," a proposal that envisions money flowing into the pockets of Robin DiAngelo, Ibram X. Kendi, and their ilk. The ABA also proposes "setting and publishing goals related to diversity and inclusion" in faculty hiring and student admissions. These proposals are unsubtle code for the kinds of racialist, Marxist-influenced ideology and racial quotas that undermine the promise of equal justice under law.
Democrats Take Direct Aim at Judicial Independence and the Rule of Law in Voting and Election Cases
Undermining the legitimacy and judicial independence of the Supreme Court has become an increasingly open preoccupation of Democratic politicians and progressive pundits (see e.g., here, here, here, here, and here). In the latest installment, Democrats this Tuesday passed the John R. Lewis Voting Rights Advancement Act. The bill, aptly named for the deceased congressman who publicly refused to accept the legitimacy of the 2000 and 2016 presidential elections and voted to object to certifying the results of the 2004 presidential election, includes a new effort to restrict the Supreme Court's power under Marbury v. Madison to "say what the law is," as Chief Justice John Marshall wrote in Marbury.
January 6 Narratives Collide With Reality
Two leaked conclusions by unnamed law-enforcement sources last week about the January 6 Capitol riot should be read together.
Supreme Court halts CDC's eviction moratorium
"the CDC has imposed a nationwide moratorium on evictions in reliance on a decades-old statute that authorizes it to implement measures like fumigation and pest extermination. It strains credulity to believe that this statute grants the CDC the sweeping authority that it asserts."
Supreme Court blocks Biden's eviction moratorium
The Supreme Court today blocked the Biden administration's lawless moratorium on evictions. You can read the opinion and dissent here.
University's redesigned mascot is a gender-neutral, climate change protesting SJW
The New School redesigned its mascot, Gnarls Narwhal, as a non-binary social justice advocate.
A high school in Kentucky is having a "furry" problem and if you don't know what that means it's people who identify as animals ??
I knew this day would come
Vox: It's time to reconsider air conditioning for the sake of 'cooling justice'
Thursday Vox published a piece about the need to reconsider air-conditioning in order to promote "cooling justice." The article is based on a book on the same topic but this interview with the author is a bit vague. What exactly is "cooling justice" and what would that look like in practice? I confess I'm a bit curious if only because I like to know what it is that the left has planned for all of us.
6-3 Supreme Court to Biden: We're evicting your CDC moratorium
Better late than never, perhaps, but Justice Brett Kavanaugh has at least learned a valuable lesson, as has Chief Justice John Roberts. And that lesson is — don't give Joe Biden the benefit of the doubt. In a ringing denunciation of the Biden administration's defiance of Kavanaugh's earlier warning, Roberts openly scoffed at the claim by the CDC and the White House that the agency had the legal authority to halt evictions, as well as impose criminal penalties for landlords that defied them. Not only did the landlords challenging this action have a good chance at prevailing at trial, Roberts wrote while ordering an injunction against the CDC, "it is difficult to imagine them losing"
Justice Breyer's Eviction-Moratorium Dissent Would Turn the President into a Dictator
There is simply no way of reading Justice Breyer's dissent in last night's eviction-moratorium case without arriving at the conclusion that Breyer, along with his two co-dissenters, believes that the executive branch of the federal government is permitted to do whatever the hell it wants providing that somewhere within the thicket that is the U.S. Code there exists a law that might be plausibly connected with their aim.
Population growth fuels remake of Florida's famed I-4 corridor
To understand how Florida's redistricting process will dramatically reshape the state's political lines and congressional map, look at Democratic Rep. Darren Soto's district along the fabled I-4 corridor.
California parole panel votes in favor of release from prison for Sirhan Sirhan
Parole for 77-year-old convicted of assassinating Robert F. Kennedy still must be approved by full board, governor
California Board Votes To Parole Sirhan Sirhan, Robert F. Kennedy Assassin
"The decision by the two-member panel doesn't assure his release."
Ukrainian Leaders Hit Biden for Russian-Pipeline Capitulation
President Biden came to office promising to support U.S. allies, including Ukraine, and stand up to Russian aggression in Europe, but he's alienated Ukrainian pro-democracy and anti-corruption advocates with his failure to block a Russian gas pipeline.
Why Ukrainians Feel Betrayed by Biden
Today I reported on a forthcoming letter by dozens of Ukrainian anti-corruption leaders, across government and civil society, warning that President Biden's approval of the Nord Stream 2 pipeline is a gift to the Kremlin and harmful to counter-kleptocracy efforts.
Biden's Huawei Reprieve: Worth Hundreds of Millions of Dollars
Huawei was hit hard by a Trump-era export ban, but a recent move by the Biden administration goes a long way toward assisting the embattled Chinese telecom company.
Short Circuit: A Roundup of Recent Federal Court Decisions
Capital punishment, Confederate statues, and common law
Biden Appears To Doze Off During Meeting With Israeli PM
As it dawns on him that Biden is asleep—and to his credit—Bennett turns to address his comments to the press.
College Softball Lesbian Sex Scandal!
C.J. Browder and Katie Rietkovich were softball teammates in college, and also teammates off the field, as the two lesbian softball players got married in December 2019. C.J. had been an assistant coach at Louisiana Tech, while Katie got a job as assistant coach at Ole Miss.
Economy & Taxes
USDA to permanently boost food stamp benefits by 25 percent
The Biden administration has approved a significant and permanent increase in the levels of food stamp assistance available to needy families—the largest single increase in the program's history.
Washington State's Tax Revolt
Local municipalities balk at a new state levy they fear will hurt their economy.
Retail sales drop worse-than-expected 1.1% in July as rising Covid fears hit consumers
Retail sales declined 1.1% in July, worse than the expected drop of 0.3%.
Socialist Publication Current Affairs Fires Staff for Doing Socialism
"We were fired by the editor-in-chief of a socialist magazine for trying to start a worker co-op," five fired staffers wrote in a letter posted on Tuesday.
California judge shuts down ride-sharing referendum result
When California passed its controversial AB5 bill into law, it looked as if that might have put the final nail in the coffin for Uber, Lyft and other gig-economy companies. AB5 would have forced the companies to provide all of the benefits and pay that a standard company has to provide its workers, essentially destroying their business model. (Which was the intention of the unions who supported AB5 all along.) But in November of last year, voters went to the polls and passed Proposition 22, granting an exemption to the AB5 requirements to app-based, gig-economy businesses. Opponents of the proposition immediately went to court and sued to have the exemption struck down and on Friday they found a judge to agree with them. The judge claimed that the ballot initiative was unconstitutional.
House Barely Advances the Monster $3.5 Trillion Infrastructure Bill
I knew the moderates would cave. Then again, they know Sen. Sinema and, likely, Sen. Manchin will not vote for the bill in the Senate.
Huawei gets U.S. approvals to buy auto chips, sparking blow back
U.S. officials have approved license applications worth hundreds of millions of dollars for China's blacklisted telecom company Huawei to buy chips for its growing auto component business, two people familiar with the matter said.
Beijing Blackmail? Biden Reverses Trump Sanctions on CCP-Affiliated Tech Firm
The time has come to ask: Is Presidentish Joe Biden being blackmailed by foreign powers? It's a troubling idea that been at the backs of many people's minds, but it popped to the very front of mine with yesterday's news that Biden will at least partly de-sanction Communist Chinese tech giant Huawei.
U.S. Supreme Court Upholds Rule of Law vs. Lawless Biden CDC Eviction Moratorium
Well, we have our answer to the question of whether Justice Brett Kavanaugh would sit still for Joe Biden daring him to do his job. The CDC's renewed, flagrantly unlawful eviction moratorium survived in the district court and in the D.C. Circuit because Kavanaugh had failed to join the other four justices who found the original moratorium to exceed the agency's lawful authority. Kavanaugh agreed, but gave the Biden administration breathing room to unwind the old moratorium and get authorization from Congress before handing down a new one. Biden gave him the finger. This time, with the Court's institutional credibility and the rule of law itself on the line, not only Kavanaugh but Chief Justice John Roberts joined a 6–3 ruling striking down the moratorium on the grounds that it "strains credulity" to believe that the CDC had the power to regulate apartment rentals nationwide
Key inflation gauge rises 3.6% from a year ago to tie biggest jump since the early 1990s
An inflation measure the Federal Reserve uses to set policy rose 3.6% in July from a year ago, meeting Wall Street expectations but also tying the highest level in about 30 years.
California businesses leaving state accelerates in 2021
A report studying business headquarter migration says California's businesses are moving their centers of operations at a much higher rate in 2021 compared to previous years.
More on the Limits of Woke Capitalism
First, pause for a second and marvel at the fact that these companies and their foundations have committed $50 billion to this effort.
US rent hikes will explode consumer inflation in 2022
CPI reflects renters' existing leases but new lease figures predict surging rent inflation as old leases expire
International
Death toll of powerful earthquake in Haiti soars to 1,297
The death toll from a 7.2-magnitude earthquake in Haiti climbed to 1,297 on Sunday, a day after the powerful temblor turned thousands of structures into rubble and set off franctic rescue efforts ahead of a potential deluge from an approaching storm.
Device makes seawater drinkable in minutes, possibly solving world's freshwater shortage
Could drinking water soon come straight from our oceans? A new material could make seawater drinkable within minutes and could even solve the world's freshwater shortages. Researchers say their new technology of removing salt from seawater is designed to last more than 14 times longer before it needs to be replaced than similar current technology.
Outcry over plan to educate "bigoted" rape survivors about trans rights
THE head of one of Scotland's biggest rape crisis centres has suggested "bigoted" rape survivors should be re-educated about transgender rights as part of recovering from their trauma.
Police pin hopes on "rainbow cars" to drive out hate crime
Forces across the UK add a splash of colour to their fleet to encourage people to report racist, homophobic and transphobic incidents
Another building collapses in Havana, Cuba
The balcony of an apartment located on the third floor of a building collapsed this Sunday in the capital city of Centro Habana, with no fatalities or injuries reported so far.
Children's book 'The Tiger Who Came To Tea 'could lead to rape and harassment' because it reinforces gender inequality that causes violence against women, campaigner claims
Book was dubbed 'problematic' by Rachel Adamson from Zero Tolerance charity
New class of habitable exoplanets represent a big step forward in the search for life
A new class of exoplanet very different to our own, but which could support life, has been identified by astronomers, which could greatly accelerate the search for life outside our Solar System.
International Lawmakers Slam New China Threat to Lithuania, Taiwan
Beijing is not happy with Lithuania for deepening its ties with Taiwan, so this summer it initiated an economic bullying campaign to punish the Baltic state, including by halting the export of certain Lithuanian products to China.
Opinion
Biden Never Saw What Hit Him
The most tragic thing about Joe Biden's cascade of failures is what it reveals about the man and his leadership team as a whole. He never had the capability to anticipate the problems that now overwhelm him and still less appears to possess the capacity to improvise a solution. Reality, so long kept at bay by the media narrative, is now inside his OODA loop and pulling ahead.
Numerous Strategies for Countering the Leftism of Higher Ed
At only a few American colleges and universities will students not encounter some degree of leftist indoctrination from faculty and administrators who think it their mission to breed new "change agents." Of course, it doesn't always "work" — many students tune out the politics and concentrate on their studies (or just on college fun). But at the margin, the drumbeat of leftist propaganda has an impact. Some students who were previously middle-of-the-road are drawn into the orbit of statism and some who were already in that orbit are turned into ferocious Social Justice Warriors.
Biden and McGovern
Images are flooding the Internet comparing the chaos in Kabul in August 2021 to Saigon in April 1975. In defending his Afghanistan policy on Monday, President Biden himself invoked Vietnam. The president was clearly more comfortable with the broad strokes of the idea of withdrawal from Afghanistan than the specifics of how his administration implemented this withdrawal. Nor did he offer an accounting of why his public predictions about the strength of the Taliban turned out so wrong.
President Biden's Man-Made Disasters
Both at the border and in Afghanistan, Biden could have avoided disaster. Instead, he chose chaos.
Critical Race Theory versus Our National Survival
The many people who are certain that America must be torn down and rebuilt along their utopian collectivist fantasies have unleashed a diabolical weapon — something called critical race theory. If its proponents were to have their way, the U.S. would be utterly transformed, from a country where people succeed or fail as individuals into one where government works incessantly to ensure "equity" among racial groups, favoring certain ones at the expense of others.
Kate's Kids: The Consequences of Gov. Brown's Dumbing Down of Education Will Be Devastating
The liberal Oregonian, Oregon's newspaper of record, was surprised by a new law signed by Governor Kate Brown that suspends the requirement for basic skills testing of students as a prerequisite for graduation from high school through the 2022-2023 school year.
The Cruelty Is the Point, Folks
President Biden and his supporters find community by rejoicing in the suffering of those they hate and fear
Propagandists Who Masquerade as Scholars
Owing to the intense politicization of American higher education, we now find many faculty members whose "research" amounts to nothing more than statist polemics.
Chief Justice Roberts's Long, Longer, and Longest Games
From Trump to Biden, from Citizens United to Dobbs, from Roe to Casey.
How Others See Us
As the Afghanistan debacle has unfolded, I have been following the coverage in various foreign newspapers. The coverage I have seen has been harshly critical of the Biden administration, to a degree that more or less equals what we see in the conservative press here in the U.S.