Another "quick takes" on items where there is too little to say to make a complete article, but is still important enough to comment on.
The focus this time: Leukophobia!
First, a little mood music:
Carrying on…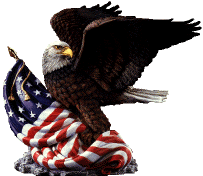 Colonials are considered evil White oppressors, while whales are known for being hippies of the sea or something…
"Western Connecticut State University is considering changing its 'Colonials' mascot to a new moniker that 'better reflects WCSU.'

"A petition has accumulated more than 300 signatures advocating for the removal of the current mascot and replacing it with a new one. According to the petition, the signatories 'want to leave the outdated term, Colonials, behind as it is representative of ethnic violence, genocide, racism, and white male privilege.'

"Instead of being the Colonials, the petition asks that the university switch its name to the 'Whales.'

"'Whales are associated with compassion and solitude, and knowledge of both life and death,' reasons the petition. 'They are also associated with unbridled creativity. The exhalation through the blowhole symbolizes the freeing of one's own creative energies. Sound is also a creative force of life.'"
Captain Ahab hardest hit…

Nothing says "oppression" more than leading a war against slave owners and liberating from the shackles of slavery millions of people.
"It sounds trite to say that some news item sounds like it came from a satirical publication, but how else does one explain jettisoning Abraham Lincoln for lack of wokeness? Two words: 'San Francisco.' The city's school board ordered the removal of names from schools that honored historical figures with 'offensive histories,' which includes the Great Emancipator who ended slavery in the US.

"No, really"

Apparently the racism of "Whiteness" is best destroyed by pulling down statues of people who… fought, conquered, and "privilege checked" the whitest of Whites: Celtic and Germanic tribes.
"Caesar Augustus represents 'icon of colonial and imperial domination'

"A Brown University student group, Decolonization at Brown, wants the school to remove two Roman statues displayed on campus, claiming the statues represent white supremacy and colonialism.

"The student group at the Ivy League university in Rhode Island has lobbied the school's Undergraduate Council of Students to support its initiative to remove of statues of Roman Emperors Caesar Augustus and Marcus Aurelius.

"Removing the statues 'is one step in a broader project of decolonization by confronting Brown's institutional and ideological legacies of colonialism and white supremacy,' members of the group wrote in The Blognonian, a student publication at the university."
TTFN.