News of the Week for Jan. 17th, 2021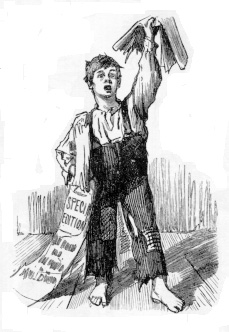 Election Aftermath
U.S. Army investigating officer who led group to D.C. Trump rally turned riot
The Army is investigating a psychological operations officer who led a group of people from North Carolina to the rally in Washington that led up to the deadly riot in the U.S. Capitol by supporters of President Donald Trump.
Records show fervent Trump fans fueled US Capitol takeover
They came from across America, summoned by President Donald Trump to march on Washington in support of his false claim that the November election was stolen and to stop the congressional certification of Democrat Joe Biden as the victor.
Amash's Successor Peter Meijer: Trump's Deceptions Are 'Rankly Unfit'
The rookie GOP congressman describes Capitol Hill chaos, says that some Republicans who knew better voted against election certification out of physical fear, and explains how serving in Iraq and Afghanistan made him want to "end the endless wars."
Mulvaney predicts conservatives will move on from Trump
Former White House chief of staff Mick Mulvaney predicted people who are ideologically aligned with President Trump will move on from Trump himself amid widespread condemnation of the president over last week's violent riots at the U.S. Capitol.
Every Deleted Parler Post, Many With Users' Location Data, Has Been Archived
In the wake of the violent insurrection at the U.S. Capitol by scores of President Trump's supporters, a lone researcher began an effort to catalogue the posts of social media users across Parler, a platform founded to provide conservative users a safe haven for uninhibited "free speech" — but which ultimately devolved into a hotbed of far-right conspiracy theories, unchecked racism, and death threats aimed at prominent politicians.
House Files Article Of Impeachment For "Incitement Of Insurrection"
It's only one article, but House Democrats made it as comprehensive as possible. As a criminal case for incitement, it falls far short. But impeachment is not prosecution, and it doesn't take a felony to meet the bar for "high crimes and misdemeanors," as we have seen
Prosecutors weigh "heavy hammer" — felony murder — for rioters in Capitol officer's death
As federal prosecutors file charges against rioters who took part in last Wednesday's violent takeover of the U.S. Capitol, investigators continue to gather evidence in the death of Capitol Police officer Brian Sicknick, who died from injuries sustained during the attack.
Chad Wolf Resigns As Acting DHS Secretary
Acting DHS Secretary Chad Wolf announced his resignation as of midnight tonight citing "recent events." Wolf is the third cabinet official to resign since Wednesday. Sec. DeVos and Sec. Chao resigned last week.
Prime Litigeo: Parler Files Suit Against Amazon Over Shutdown
One has to wonder whether Big Tech realizes that they are essentially validating every argument being made for anti-trust intervention. Too bad it's taken this long to get to that point, but perhaps Parler's lawsuit will provide the necessary catalyst.
Public School Teacher Pays a Steep Price for Attending the D.C. Trump Protest
Last Wednesday, a pro-Trump protest descended into a violent riot as some of the massive hoards of people who protested the Electoral College certification breached the U.S. Capitol. A public school teacher in Allentown, Pa., attended the protest and the Allentown School District has penalized him for it.
Prof: 'All' Republicans are 'guilty' of Capitol attack; should be 'forced to shut the hell up'
A University of Louisville professor wrote that Republicans should "shut up" about the Capitol Hill attack unless they denounce their former support for Trump.
Business titans pull back from GOP after Capitol insurrection
The split between the GOP and business is widening after some Republicans voted against Electoral College certification after last week's riot.
Capitol rioter seen in paramilitary gear reportedly breached building with mom
A US Capitol rioter caught on camera menacingly clutching disposable restraints while wearing paramilitary gear is a former bartender from Nashville who stormed the Senate with his mom, according to a report Sunday.
Susan Collins recounts the moment rioters stormed the Capitol
Wednesday, Jan. 6, 2021, was destined to be a significant day. The Senate and the House would decide whether to certify the electoral votes in the presidential election, and I knew that there would be challenges against at least three states. I had studied the very limited role that the Constitution assigns to Congress, but was well aware that emotions were running high because of the president's repeated claims that the election was "stolen," despite the fact that approximately 90 judges, including the Supreme Court justices, had ruled otherwise.
CA Senate Domestic Terrorism Bill Authorizing Investigation into Right-Wing Groups
"You must look at those who broke into the Capitol, and at the groups and individuals who were burning police stations in Portland"
Liz Cheney To House GOP: We're Not Asking You To Vote For Trump On Impeachment. Vote Your Conscience.
I wonder if the decision to make this a "conscience" vote was driven by morals or by politics. The moral case is clear enough. The political case is that this is a verrrry tough issue for Republicans from purple districts. Various polls since last week show that more than 50 percent of the public supports removing Trump over the Capitol riot, an historically high percentage — assuming that any poll involving Trump can be trusted. For a few select House Republicans who have to worry about swing voters, the politics of this matter are murky. Especially if you think the GOP brand is destined to be further ruined by episodes of domestic terrorism.
FBI Memo Written Day Before Capitol Attack: Online Messages Claim Tomorrow Could Bring "War"
This isn't on the level of "Bin Ladin determined to strike in U.S.," which was part of Bush's Presidential Daily Brief, not a raw intelligence memo at an FBI field office. But the feds have said that they had no reason to think Congress might be in danger on January 6.
Twitter blocks 70,000 QAnon accounts after US Capitol riot
Twitter says it has suspended more than 70,000 accounts associated with the far right QAnon conspiracy theory following last week's U.S. Capitol riot.
"Hundreds" Could Be Charged in Capitol Riot, Prosecutor Says
The Justice Department is investigating more than 170 people allegedly involved in the Jan. 6 riot at the Capitol. Charges could include sedition and conspiracy, and murder.
Liz Cheney: Yes On Impeachment
A friend messaged me after this news broke to say, "A Cheney will shoot you in the face and make you apologize." Which is funny because it's true!
Senior House GOP Staffer Resigns: "Congressional Enablers Of This Mob Have Made Future Foreign Conflict More Likely"
Jason Schmid doesn't believe in pulling punches. Earlier today, the top policy staffer of the House Armed Services Committee resigned in protest over Republican efforts to disqualify certified electors from states won by Joe Biden in the election. In his resignation letter, Schmid accused the GOP members of having promoted "a poisonous lie that the election was illegitimate," and that in doing so enabled extremists to attack the Capitol.
Endgame: McConnell Reportedly Believes Trump Committed Impeachable Offenses, "Pleased" That He's Being Impeached; Update: "If Mitch Is A Yes, He's Done"
Well then.
Liz Cheney faces backlash after backing Trump impeachment
Rep. Liz Cheney faced calls to be kicked out of her position as the No. 3 Republican in the House after she announced Tuesday that she would back the impeachment of President Trump.
Georgia Bank Executive Commits Suicide After Being Charged in Capitol Riot
Christopher Stanton Georgia, 53, was a regional portfolio manager at BB&T, who lived in a fine home in the Atlanta suburb of Alpharetta. He was a cum laude graduate of Georgia State University. After he was charged in connection with last week's riot at the Capitol in D.C., leftists began barraging his employer's Twitter account with demands that he be fired.
Dem Rep: Some House GOPers Led Rioters On A "Reconnaissance" Tour Of The Capitol The Day Before The Attack
A friend and I were chatting about this clip earlier today and he put it well: It's one of those things that's bad if it's true and bad if it's false. If Democrat Mikie Sherrill is talking out of her ass here about Republican colleagues leading "reconnaissance" tours, she should be disciplined. Passions are hot enough right now without members of Congress casually accusing each other of conspiring in a terrorist attack.
CBS/YouGov Poll: Americans Favor Impeachment 55/45
Quite the difference between this new CBS/YouGov poll and public opinion during Donald Trump's previous impeachment process. A year ago, Trump sailed to record high approval ratings while Congress stretched Ukraine-Gate to force Trump into a Senate trial. By the time it was over, Americans backed an acquittal, and Democrats were left with egg on their faces.
The Abandonment of Trump
Throughout Donald Trump's presidency, whenever there was talk of "this, surely, will be the end of Donald Trump!," my key word was erosion. Trump was more apt to gradually, quietly melt away support, than to lose it in spectacular fashion. Even now, with the Capitol riot acting as a scales-falling-from-eyes moment both for some longtime supporters and for many Republicans who tolerated Trump, his support has yet to entirely evaporate, and his noisy defenders are as clamorous as ever.
Is Trump Really That Powerless, Just Because He's Not on Twitter?
This assessment, from Jennifer Jacobs of Bloomberg News, strikes me as a little odd
Houston police officer may face federal charges after entering Capitol during riot
A Houston police officer is under investigation for participating in the Capitol takeover and entering the building, Chief Art Acevedo on Wednesday said.
Arizona Republican Party asking if followers are willing to die for Trump, openly beefing with GOP governor
Arizona Gov. Doug Ducey spent much of Donald Trump's presidency trying not to provoke a confrontation with the president or his fervent defenders. He almost made it through.
Breaking: House Impeaches Trump For Second Time, 232-197, With 10 Republicans In Favor
A presidency unlike any other, officially.
New Spin: What If Trump Uses The Senate Trial To Prove Voter Fraud?
So, impeachment was … good, then? A new procedural opportunity to relitigate the veracity of "stop the steal" after 70+ failed court challenges and a big donut from the DOJ?
Man Who Allegedly Threw Fire Extinguisher at Police Arrested on Federal Charges
A retired firefighter from Pennsylvania was arrested Thursday morning for allegedly throwing a fire extinguisher that hit three police officers at the pro-Trump riot at the U.S. Capitol as captured on video, U.S. officials said.
McConnell's statement
Mitch McConnell remains the Senate Majority Leader until the new administration takes office next week. Following the impeachment of President Trump yesterday, Senator McConnell issued the following statement regarding the Senate schedule
Biden Should Consider Pardoning Trump, Says … James Comey?
The former FBI director famously fired by Donald Trump doesn't argue for a potential pardon on the basis of a legal defense. In fact, James Comey told the BBC that he personally thinks the outgoing president "belongs in jail," but doesn't think that will serve the best interests of the nation. Comey suggests that Joe Biden take a page from Gerald Ford and force a closure to the last chapter of American life in order to more firmly open the new one.
Murkowski Sounding Like A Yes On Removal
Noteworthy, I guess, but she's the lowest-hanging fruit on the tree for Democrats, a person who's mused openly about potentially leaving the GOP. If they can't get Murky, they can't get anyone.
Trump's Impeachment Trial In The Senate Likely To Begin One Hour After Biden Takes Office
Politico has a story up today pointing out that the decision to impeach Trump a 2nd time is likely to have some pretty serious repercussions for Joe Biden's first 100 days in office. The trial in the Senate is set to begin on January 20th and, without something approaching divine intervention, that's all the Senate is going to be doing for a while.
At Best, We'll Know The Winner Of NY-22 Race Next Friday (But It Could Take Months)
Haven't written an update on the last uncertified race in the country for a while because there was, ahem, some other news happening. But it turns out not that much has changed. We're still in the midst of Judge DelConte's vote by vote reconsideration process and, as things stand now, the soonest that process could result in a winner is next Friday, January
Murkowski Sounding Like A Yes On Removal
Noteworthy, I guess, but she's the lowest-hanging fruit on the tree for Democrats, a person who's mused openly about potentially leaving the GOP. If they can't get Murky, they can't get anyone.
McCarthy: No, I Don't Want Liz Cheney Kicked Out Of Leadership For Voting To Impeach Trump
I'm surprised. She is, or was, his biggest long-term threat to leading the caucus. Why not knife her and be rid of her, now that an opportunity has presented itself?
BLM activist charged for participation in storming of Capitol
A self-styled Black Lives Matter activist who filmed himself encouraging the storming of the Capitol last week and was nearby when a police officer shot and killed a woman trying to climb through a window outside of the House speaker's lobby was charged in federal court Thursday.
Will An Impeachment Trial Turn The GOP's Corporate-Donor Spigot Back On?
Right now it looks like hard times for the GOP, at least for those in Congress who voted to throw out electors in a bid to reverse the presidential election. Corporate donors revolted, declaring either "pauses" or outright stoppages of donations to those Republicans and more broadly the Republican Party. It's not just Donald Trump that has firms sitting on the sideline, and it's already having an impact.
Lankford To Black Tulsans: I Apologize For Voting To Reject Electors Last Week
While Josh Hawley has decided to double down, James Lankford has regrets over his actions in Congress on January 6th. After having built a good connection to voters of color in Oklahoma, the Republican Senator found himself under fire from those same communities for attempting to cast doubt on voting results in predominantly black voters. In a surprising reversal, Lankford has now apologized for his role in the January 6 challenges, asking those voters for another chance
IT BEGINS: Trump to Declassify 'Foot-High Stack' of Obamagate Documents
With less than a week left in office, President Trump is declassifying a "massive trove" of FBI documents relating to Obamagate, including FBI documents "showing the Russia collusion story was leaked in the final weeks of the 2016 election in an effort to counteract Hillary Clinton's email scandal"
Fallout Trump Approval Slides To 29%, A New Low, In Pew Poll
Only a fool would put their faith in a single poll's measure of Trump's popularity after the election we just endured, so don't. Don't believe that his approval has dropped all the way to 29 percent, especially since this is the only survey taken in his entire presidency that shows him below 30. Do feel free to assume that, in reality, he's at least five points more popular among Americans than the bulk of the polling indicates.
Hey, Wasn't That Big Sweep Supposed to Have Started by Now?
Those mass arrests that QAnon kept insisting Trump was leading and organizing and that were just around the corner must be starting soon, right?
So It Sort Of Looks Like The MyPillow Guy Might Be Trying To Get Trump To Stage One Last Coup Attempt
I'm staring at the headline of this post and I'm thinking: We have to be in a simulation, right?
Mike Lindell 'the messenger' on voter fraud and replacing CIA director in White House meeting
MyPillow CEO Mike Lindell said he shared with President Trump and White House lawyers a document advising him to replace Central Intelligence Agency Director Gina Haspel but said he was just delivering a message from an attorney.
Retired Oakland cop attended US Capitol riot, OPD internal affairs investigation underway
Some current OPD officers liked and commented on his social media posts, and now, the department is investigating those officers.
Feds arrest Jenna Ryan, private plane-flying Capitol rioter who plugged realtor business
The Texas real estate broker who flew on a private jet to attend the Capitol riot last week was arrested by federal authorities on Friday — hours after charges against her were unveiled in DC.
AT's Dominion statement
Under the editorial hand of founder Tom Lifson, American Thinker has long been one of my favorite right-leaning sites. I therefore watched AT go down the Dominion rabbit hole with growing incredulity. When Sidney Powell appeared as a Trump campaign lawyer at the Trump lawyers' November 19 press conference in Michigan (transcript here), she raved about an international conspiracy centered on Dominion. "What we are really dealing with here and uncovering more by the day is the massive influence of communist money through Venezuela, Cuba, and likely China in the interference with our elections here in the United States," Powell alleged, and much more. "Notably the Dominion executives are nowhere to be found now," she added.
Impeachment Problem? Chief Justice Roberts May Not Have Constitutional Authority To Preside At Trial Of FORMER President
The Constitution says "[w]hen the President of the United States is tried, the Chief Justice shall preside" — but Trump will not be "the President": during the upcoming trial. If Roberts refuses to preside at upcoming Senate trial as beyond his constitutional authority — as he should — that will render the "impeachment" trial not an "impeachment" trial at all.
After the lights went out
I am following up on John's great post on election fraud. As you will see from my site Georgia-Elections.com, hunting fraud is something I do every day all day long (when I'm not wasting my time defending myself against krakens).
Manchin: We Can Use The 14th Amendment To Remove Cruz And Hawley, You Know
Senator Joe Manchin was a guest on PBS's Firing Line Friday night. Show host Margaret Hoover asked the Democrat from West Virginia if the 14th Amendment should be triggered against Senators Ted Cruz and Josh Hawley. Manchin's response was yes, that should be a consideration.
A QAnon "Digital Soldier" Marches On, Undeterred by Theory's Unraveling
Valerie Gilbert posts dozens of times a day in support of an unhinged conspiracy theory. The story of this "meme queen" hints at how hard it will be to bring people like her back to reality.
What Republicans Can Learn from Their Georgia Performance
A look under the hood at the back-to-back Georgia elections, including Perdue's vote advantage over Trump.
FBI arrest Florida 'hardcore leftist' who plotted armed attack on pro-Trump protesters at state Capitol
Daniel Baker was kicked out of the Army, fought with terrorists, and supported Antifa, prosecutors claim
Riots & Revolution
Portland Book Store Harassed By Antifa For Selling Andy Ngo's Book
Reporter Andy Ngo has a book out next month titled "Unmasked: Inside Antifa's Radical Plan to Destroy Democracy." KOIN 6 reports that over the weekend the usual suspects began agitating online when they learned that local independent bookseller Powell's Books would be selling the book.
Portland Book Store Harassed By Antifa For Selling Andy Ngo's Book
Reporter Andy Ngo has a book out next month titled "Unmasked: Inside Antifa's Radical Plan to Destroy Democracy." KOIN 6 reports that over the weekend the usual suspects began agitating online when they learned that local independent bookseller Powell's Books would be selling the book.
The Mobbing of a Portland Bookstore Reminds Us Why Fahrenheit 451 Was Written
Censorship is worth fighting against, no matter how large the mob outside the bookstore grows.
Portland "Defund Police" Activists Have Vandalized City Commissioner's Home 7 Times In 3 Months
Portland City Commissioner Dan Ryan was the swing vote on a proposal to cut $18 million from the city's police budget. That proposal came from fellow Commissioner Jo Ann Hardesty and was supported by Commissioner Chloe Eudaly. A group of Antifa/BLM activists saw Ryan as a potential third vote to pass the measure. Several dozen of them marched to Ryan's house in late October and began chanting.
Corona Virus
Study: Eventually The Coronavirus Will Be Just Like The Common Cold
A study published yesterday predicts that eventually COVID-19 will be just another endemic virus which circulates in the population but rarely makes anyone seriously ill. How soon we get to that point will depend on the speed of our vaccination rollout.
Pharmacies say they could do more to distribute vaccines. States are listening.
Experts said it's an important step in ramping up distribution, one that makes sense given the millions of flu shots pharmacists administer every year.
Dem Rep Tests Positive For COVID After Receiving Second Dose Of Vaccine
Lotta buzz online about this but it's a story that "feels" newsy more than it is newsy. Instinctively we all formulate the vaccine process this way: "First dose + second dose = no more worries." And that's basically true, but not quite true.
Fact Sheet: Activity at the Wuhan Institute of Virology
For more than a year, the Chinese Communist Party (CCP) has systematically prevented a transparent and thorough investigation of the COVID-19 pandemic's origin, choosing instead to devote enormous resources to deceit and disinformation. Nearly two million people have died. Their families deserve to know the truth. Only through transparency can we learn what caused this pandemic and how to prevent the next one.
California Giving Convicted Criminals COVID Vaccine for Several Weeks Ahead of Vulnerable Elderly
Why did the state prioritize young healthy inmates over the elderly and sick?
Gun Rights
Biden Announces His Aim Is To "Defeat" Pro-Second Amendment NRA
Democrat President-elect Joe Biden announced in a statement late last week that he aims to "defeat" the NRA, a civil rights organization dedicated to protecting the Second Amendment rights of law-abiding citizens.
NRA files for bankruptcy, says it will reincorporate in Texas
The National Rifle Association filed for bankruptcy protection as part of a restructuring plan aimed at moving the influential gun rights group to Texas.
Hide the Decline
Environment &
"Green Energy"
Sustainable Industry Sustained by Forced Labor?
"Sustainability" has become a mantra of "stakeholder capitalism," an expression of corporatism that has been around for longer than often realized but is clearly now having a moment. Well, more than a moment: Its new ascendancy is not going to pass any time soon.
Climate Censorship Revealed
Big Tech censorship is the issue of the day, and it isn't just President Trump and other conservative leaders whose speech is being suppressed. The heavy hand of censorship has also come down on discussion of the highly-controversial theory of catastrophic anthropogenic global warming. A party line has been pronounced, and you deviate from it at your peril, regardless of the scientific evidence, which strongly supports the skeptical view.
Contractor's Letter Says California Bullet Train Project Delays Are "Beyond Comprehension"
If a letter sent by a major contractor working on the state's bullet train boondoggle can be believed, the project is even more of a slow-motion train wreck than authorities have acknowledged. The Los Angeles Times got a copy of a 36-page letter detailing problems and delays with the construction which are likely to lead to more delays, higher costs and layoffs for those working on the project.
U.N. Looks to Biden for "Global Action" on Climate Change
UN climate chief Patricia Espinosa: "The U.S. played a very important role in getting the Paris Agreement together. So we certainly are hoping that we will see this kind of leadership coming back."
Green Bubble Inflating
Writing from the U.K. in an article for CapX, Bill Blain (who "absolutely believe[s] climate change is the biggest challenge humanity faces"), takes a look at wind power and other renewables and is not impressed
Will the green economy trigger the next crash?
Back in the last century, I spent a large part of my investment career packaging up financial assets, like mortgages, into bonds – securitisation. I was heavily involved with the acquisition financing of a US home lender which went spectacularly wrong a few years later when we discovered to our shock and absolute horror – about the same time everyone else did – that all assumptions behind sub-prime mortgage lending were pants. Pretty much ended my career in big banks.
Climate Legislation by Regulation: Now the SEC?
One of the numerous shared characteristics of "socially responsible" investing and the (closely linked) ideology of "stakeholder capitalism" is the way that both are being used to push through a progressive political and social agenda (particularly when it comes to environmental issues and, more specifically, climate change) without going through the usual democratic process.
Peer-Reviewed Study Confirms Antarctica Has Not Warmed in Last Seven Decades
Cancel all the claims by climate activists that global warming is decimating Antarctica. A peer-reviewed study recently published in one of the most prominent science journals destroys one of the most frequently asserted claims by climate activists – that climate change is warming Antarctica and melting the Antarctic ice sheet. The recent study confirms Antarctica has not warmed in the past 70 years and Antarctic ice cover is expanding rather than shrinking.
Obamacare
Government in Healthcare
Reader's Digest Canada Pushes Euthanasia, Ignores Hospice
The push is on in Canada to normalize euthanasia as the best way to die — to save money and emotional turmoil. How hard is the push? Reader's Digest Canada — no less — has published a guide to end-of-life planning that pushes euthanasia and doesn't even mention hospice.
War & Terror
India detains Chinese soldier at flashpoint border
Indian forces have detained a Chinese soldier on the disputed Himalayan frontier where the world's two most populous countries fought a deadly battle last year, the military said Saturday.
"Missile-like" object found in Indonesian waters is a Chinese underwater drone, says defense analyst
Defense analytics firm Janes has identified the missile-like object, found last month in Indonesian waters, as the Chinese-built autonomous underwater glider Haiyi or "sea wing."
Woman Describes Two Years In A Chinese Re-Education Camp
The Guardian published a piece adapted from a book called Survivors of the Chinese Gulag in which a woman named Gulbahar Haitiwaji describes two years spent in a re-education camp in Xinjiang. Haitiwaji and her husband and two children fled China in 2006. They spent the next 10 years living in France. Then in 2016 she got a call from someone claiming to be from the oil company where she had worked for 20 years before leaving China. This person said she needed to return home in order to sign documents connected to her retirement. Haitiwaji wanted to give power of attorney to a friend who still lived in China but she was told that wasn't possible. She would have to return home.
Did Slaves Make Your Solar Panels?
There seems to be a pretty good chance the answer is, "Yes." Chinese Solar Companies Tied to Use of Forced Labor
Nashville bomber's bizarre writings reveal belief in aliens and lizard people
A man who knew Christmas bomber Anthony Warner got a disturbing surprise in his mailbox on New Year's Day when he received a package from the bomber.
National
Parler CEO Says Service Dropped By "Every Vendor" And Could End His Business
Parler CEO John Matze said today that his social media company has been dropped by virtually all of its business alliances after Amazon, Apple and Google ended their agreements with the social media service.
Amazon cuts off Parler's Web hosting following Apple, Google bans
The app will need to find new Web hosting by Sunday or go offline.
University of Chicago takes steps toward launch of "Critical Race Studies" department
Came after June letter demanded it
University of Dallas student denied internship solely for being white
A female student at the University of Dallas has recently come forward with her story after being rejected from a summer internship opportunity due to being white.
The Guy Who Built The World Wide Web Is Building A 'New Internet', Where You Control Your Data
Unless you've been living under a rock, you know Tim Berners-Lee is a pretty important dude in the technology world. He's the father of the Internet, responsible for the birth of the World Wide Web as we know it.
Biden Picks Someone With No Experience To Run The CIA
As Joe Biden continues to flesh out his cabinet and White House staff, I'm seriously beginning to wonder if anyone is actually advising him on these picks. We already discussed his curious choice of Gina Raimondo for Commerce, and now he's made an even stranger selection. For some reason, Uncle Joe has tapped former Deputy Secretary of State William Burns to take charge at the CIA. The 64-year-old Burns certainly has plenty of experience in the swamp, having served under multiple administrations, but he's a career diplomat. There is virtually nothing in his record to suggest that he has any experience in the intelligence community, and that's only the beginning of his shortcomings.
Trump Is Being Urged to Officially Recognize Taiwan as He Leaves Office
Secretary of State Mike Pompeo just lifted "self-imposed restrictions" on contacts between American diplomats and the government of Taiwan, ending a practice that has been in place for 40 years to appease China. Pompeo also said he is dispatching Kelly Craft, the U.S. ambassador to the United Nations, to Taiwan for meetings that will begin this Wednesday. Other U.S. officials are suggesting that President Trump go further and formally recognize Taiwan.
Illinois House Speaker Mike Madigan suspends campaign
Illinois House Speaker Mike Madigan (D) is suspending his campaign for another two years in leadership after a revolt among his own caucus denied him the votes necessary to keep a post he has held for decades.
As corporate America severs GOP donations, prof ponders cutting off Princeton until it 'revokes' Ted Cruz's degree
Alex Barnard, an associate professor at New York University, tweeted that Princeton University should revoke Sen. Ted Cruz's Bachelor's degree due because he objected to the certification of the Electoral College votes.
GOP Donor, Israel Ally Sheldon Adelson Passes Away at 87
"There are countless additional untold stories of his warmth and generosity – efforts for which he never sought recognition or publicity and would only reply with a smile if asked about them."
Staten Island politician apologizes for using Hitler reference during heated lockdown protest
A Staten Island political consultant running for borough president on Monday offered an apology — and defense — of a garbled blast at COVID-19 lockdowns and her use of "Heil Hitler" in her demand on the Sheriff's Department to push back on the restrictive orders.
Barbara Boxer, Now Formally Working for China
Former senator Barbara Boxer of California is a registered agent of China.
Planned Parenthood Opposes Kentucky Bill that Would Protect Newborns Who Survive Abortion
In Kentucky, a bill to protect newborns who survive an attempted abortion has made it to the desk of Democratic governor Andy Beshear, who is expected to veto the measure. Beshear vetoed an earlier iteration of Senate Bill 9 when it reached his desk last spring.
Joe Biden's racist civil rights nominee, Part One
Kristen Clarke is Joe Biden's choice to head the Civil Rights Division of the Justice Department. But Biden probably doesn't know Clarke, so in a sense she is the choice of the radical BLM crowd, which demanded a similarly radical pick in exchange for Biden having had the audacity to pick a White male to run the DOJ. It's no coincidence that Al Sharpton was quick to praise the selection of Clarke.
Joe Biden's racist civil rights nominee, Part Two
I wrote this morning about the ugly racist comments that Kristen Clarke, Joe Biden choice to head the Civil Rights Division of all things, made while she was a student at Harvard. I also pointed out that Clarke invited a notorious anti-Semite to speak at Harvard and then endorsed his attacks on Jews.
Project Veritas Strikes Again, Gets a Scalp
The merry pranksters of Project Veritas captured a (no ex-) PBS attorney, Michael Beller, saying the following (video below): Michael Beller: "We go for all the Republican voters and Homeland Security will take their children away…we'll put them into the re-education camps."
Critical Race Theory Infiltrates Government, Classrooms
Critical theory, an ideology that has dropped deep roots into America's most powerful institutions, is opposed to the very foundation of Western civilization.
Party Of Science Suing To Block EPA Rule Requiring Science Transparency
You've no doubt heard these claims endlessly by now. The Democrats are the "party of science." (Provided you're talking about global warming and only using the science they approve of.) The Republicans are the party that rejects science and wants everyone to die. But apparently, not all "science" is created equal. When the EPA began moving to implement the "Secret Science" rule, liberals screamed bloody murder. This is a rule that requires any scientific studies used by the agency when making decisions to supply the underlying data used in the study for public scrutiny. Makes sense, right? After all, you want to be using good science and not politicized junk science.
Assefa resigns from Assembly amid finance scandal
A Las Vegas assemblyman investigated by police over allegations of misused campaign funds has resigned from his seat in the state Legislature.
Mississippi hoists new state flag without Confederate emblem for first time
Mississippi hoisted its new state flag for the first time at the state capitol on Monday, six months after legislators retired the former one featuring a Confederate battle emblem.
Lawmakers vote to change Mass. state seal, motto long offensive to Native Americans
Massachusetts lawmakers last week took a step toward potentially replacing the official state seal and motto, a victory for activists who have argued for decades that the current versions disparage Native Americans.
Supreme Court skeptical that students must "monetize" First Amendment violation in order to sue colleges
Getting a "couple annoying texts" is worse than First Amendment violation?
Census Bureau to Trump Admin: Drop Dead
I've written here a few times about the Trump administration's intention to remove illegal immigrants from the census count for purposes of apportionment. (This would give places with lots of illegal immigrants less representation in the House.) I've been highly skeptical that this is legal. And it's been clear for a while that the Census Bureau might not get its work done in time for the current administration to finish the process.
Supreme Court Allows FDA to Reinstate Safety Requirement for Chemical Abortions
The Supreme Court has decided that the Food & Drug Administration may reinstate its safety policy for chemical-abortion drugs. Since the drug was first approved in 2000, the FDA has required that women obtain it in person rather than via telemedicine, a provision meant to ensure that women are in touch with a health-care professional and able to obtain follow-up treatment in the event of complications.
Parler's Loss Has Been Signal's Gain in App Store Rankings
The new most popular free app on the Apple App Store following the siege at the U.S. Capitol is the encrypted messaging app Signal, which is produced by the company of the same name.
Woke Elementary
A Cupertino elementary school forces third-graders to deconstruct their racial identities, then rank themselves according to their "power and privilege."
Woke Elementary
A Cupertino elementary school forces third-graders to deconstruct their racial identities, then rank themselves according to their "power and privilege."
Joe Biden's racist civil rights nominee, Part Three
Martin Luther King yearned for a society in which people are judged by their character, not their skin color. Kristen Clarke, Joe Biden's nominee to run the Justice Department's Civil Rights Division, begs to differ.
Activists organize to expel critical race theory from California ethnic studies "model curriculum"
Otherwise teachers get to tell parents on Back to School night that their kids are oppressors
We Are All White Supremacists Now
Under Minnesota law, the state's Department of Education promulgates standards for K-12 public schools in a number of categories. The benchmarks for each category are revised by committee every ten years. This year, the Social Studies standard is being revised. The committee undertaking the revision, as you would expect in the Tim Walz administration, is hard left.
California Is Worse Than You Think
My colleague from the philosophy department was becoming increasingly angry. He was trying to be polite, but it was clear that he was raging inside. After a few minutes, he smiled a very strained smile and excused himself.
Duke profs suggest Biden pursue 'new laws' to combat 'misinformation'
A pair of Duke professors are calling on the incoming Biden administration to establish a new commission aimed at combatting "misinformation."
Supreme Court says abortion drugs must be obtained in person, not by mail
The Supreme Court Jan. 12 reinstated a federal requirement that women who are seeking abortion-inducing drugs must do so in person, not by mail, as a federal judge had allowed last year due to the pandemic and the high court had let stand.
Columbia law professor uses anti-male bias lawsuit to roll back the administrative state
Accused scholar "not allowed to even defend himself at a hearing"
California's Continuing Collapse
California's rapid descent is starting to remind me of the old Hemingway line about how someone went bankrupt: "Gradually and then suddenly."
Exodus: Tech Workers Are Leaving San Francisco Behind
If you're a regular reader you already know that things have been tough on people living in San Francisco. In fact it's fair to say they've been crappy. More than two years ago I wrote about the "poop patrol" the city had launched to try to deal with the human feces frequently found on the street. A 2019 poll found that 72% of city residents felt the quality of life in the Bay Area had declined. People were tired of literally stepping over semi-conscious drug addicts to ride the trains. Violent crime in the train stations went up so the area swept the homeless out of the stations. The homeless started riding the trains instead and soon enough the crime was rising on the trains. The homeless would ride the trains to the airport and then at night the cops would give them bus tokens that would take them to the end of the line where they'd be dumped back on the streets.
The March for Life Won't Take Place in Washington, D.C., This Year
Citing concerns about COVID-19, the leadership of the March for Life has announced that the annual anti-abortion march in Washington, D.C., will not take place this year. Instead, the usual pro-life rally will be hosted virtually on January 29, and a small group of pro-life leaders will walk the usual marching route. The group is encouraging pro-lifers across the country who usually travel to the capital for the event to participate virtually.
The U.S. Population Is Currently Shrinking . . .
. . . according to Chris Ladd's calculations: "Fewer Americans will be alive to see Joe Biden Inaugurated than were living on Election Day. This has probably never happened before."
Biden taps Mao Zedong fangirl as senior adviser
Joe Biden continues to get the old Obama band back together while assembling his cabinet and White House staff. (Seriously… are there no new people in the Democratic Party?) His latest addition, however, should raise some eyebrows even in his own party. Anita Dunn is having her career resurrected by Uncle Joe, signing on to be one of his senior advisors in the Oval Office. (She's actually been working on Biden's campaign since 2019, though primarily in the background.) If that name sounds familiar to you, it's probably because she served as Barack Obama's communications director briefly at the beginning of his first term.
Ivanka's political future comes into sharper focus
The president's daughter isn't making concrete moves. But Republicans say that moves are being made in anticipation of her running.
The Eukaryotic Nucleus May Derive from a Giant Virus
I previously posted on recent research into the origin of mitochondria, one of the two traits distinguishing eukaryotes from prokaryotes (Domains Bacteria and Archaea). The other defining characteristic, the cell nucleus, gives eukaryotes their name. Mitochondria almost certainly derive from endosymbiosis of an alphaproteobacterium by an Asgard archaeon. Now more evidence has emerged favoring the hypothesis that the eukaryotic nucleus arose from viral infection of an archaeon.
Short Circuit: A Roundup of Recent Federal Court Decisions
Safe injections, inhospitable barriers, and Derby pie.
Descent of the adversary culture
Dartmouth Professor of English Jeffrey Hart opened my mind to the great tradition and more during the four years I was his student. A long-time senior editor at National Review, Professor Hart contributed "The secession of the intellectuals" to NR's 15th anniversary issue in 1970. Thinking of Power Line's own 15th anniversary a few years back, I returned to that essay. NR editor Rich Lowry kindly arranged for the publication of the essay online to help us celebrate the occasion.
Texas State Historical Assn's Chief Historian Says the Alamo was an "Insignificant" Battle and Represents "Whiteness." What Do Texas History Experts and the Facts Say?
This past week, Texas State Historical Association chief historian Walter Buenger made two controversial assertions regarding the Alamo in a story published by USA Today.
In interview, retired Congressman Bill Thomas knocks McCarthy for supporting 'lies'
The fallout continued Friday for Rep. Kevin McCarthy when his former boss and mentor, retired Congressman Bill Thomas, called him out for supporting "the phony lies the president perpetuated" and labeled McCarthy a "hypocrite" for putting political aspirations for party leadership before doing what's right for the country.
Economy & Taxes
How concerned investors should be about Biden's tax proposals
Stocks and taxes: what's going to happen? The Democrats' control of Congress has shone a new spotlight on Biden's tax proposals, particularly those that would affect stocks and bonds.
Gov. Newsom Proposes $600 California Stimulus Checks While Facing Surging Recall Effort
The infamous "French Laundry" incident ignited grassroots recall efforts.
Incoming Chair Of The Senate Budget Committee Has Big Plans
With their wins in Georgia earlier this month, Democrats will now be in control of a 50-50 Senate and that means Senator Bernie Sanders will become the Chair of the Senate Budget Committee. The NY Times reports Sanders is already chomping at the bit to make some "aggressive" moves. Just how aggressive will be part of an ongoing debate between Sanders and the Biden administration but, unfortunately, Sanders can bypass the threat of a filibuster through the use of budget reconciliation
International
Chavista Assembly Begins Witch Hunt Against Opponents
The newly installed parliament of the regime appointed a commission to investigate "crimes" committed in the past period. José Brito, who has been accused of acts of corruption, will chair the commission.
Venezuela: A Country with Two Assemblies Without Any Legitimacy
The institutional damage is reflected in the recognition sought by both factions- Chavismo and the opposition- to control Venezuelan assets abroad.
Cuba's socialist revolution gives everyone rights, they just can't exercise any of them
"Here are all your rights." "Can we go to court and demand they be respected?" "Uhhh . . . we didn't get around to that. But look at all the rights you have!"
New Zealand succumbs to China in a sad display
Many of you may be familiar with the "Five Eyes" intelligence network. It's an international coalition between the United States, Canada, Great Britain, Australia, and New Zealand, wherein they all share intelligence information to keep an eye on our global adversaries. Unfortunately, the Five Eyes is apparently now the Four Eyes. New Zealand recently refused to join their four partners in condemning the Chinese Communist Party for its repression of the people of Hong Kong. This has led the rest of the alliance to reconsider whether New Zealand can still be trusted with sensitive information or if they will simply be a pipeline to Beijing.
Scottish Census Swaps Sex for "Gender Identity"
The Office for National Statistics (ONS) and the National Records of Scotland (NRS) have decided that census questions about biological sex "should not be asked." Instead, questions will be framed "on the basis of gender identity rather than sex."
Estonian government collapses over corruption investigation
Prime minister resigns after party named as suspect in inquiry into property project
Scientists discover new bat species in Africa with bright orange body
Scientists on Wednesday announced the discovery of a new bat species in Africa that has a striking mix of fiery orange and black colors, according to reports.
Mother Who Let Toddler Decide Their Own Gender States She's Been Accused Of Child Abuse
A mother of a 4-year-old child who refuses to disclose whether the child is a biological boy or girl and claims she let the child decide their own gender has stated that she has been accused of child abuse.
A U.N. Human-Rights Expert Speaks to a Genocide-Denying Website
In the latest episode demonstrating how authoritarian regimes and their advocates have weaponized the U.N. system, Alena Douhan, the U.N.'s special rapporteur on unilateral coercive measures, granted an interview this week to a fringe website that peddles genocide-denial content.
Philosophers Smear One of Their Own for Gender Heresy
The appointing of Kathleen Stock—who advocates some pre-2015 views on gender identity—as an Officer of the Order British Empire last month mobilized woke philosophy Twitter like a five-alarm fire.
Opinion
Patriots Must Win the GOP Civil War
The future of the Republican Party is not in yielding to anti-institutional passions.
Gavin Newsom's elitism is crushing ordinary Californians
My mom, newly divorced in the early 1960s, moved us out West when she was told California was where she could make a new start. There was plenty of housing and jobs; more than any other place, California had a spirit that welcomed new ideas, energy, and gave those that wanted to succeed a chance.
Republican No More: The GOP's Existential Crisis
In the wake of the trauma of the last two months, two inescapable questions emerge. First, what does it mean to be republican? And second, does the Republican Party represent those values at all any more?
Policing the Separation of Powers
In the New York Times, Yale's Bryan Garsten makes a crucial point in the ongoing debate about whether and how Congress should respond to President Trump's role in the assault on the Capitol last week.
From the Desk of the American Spectator Founder R. Emmett Tyrrell, Jr.: "I'm Finished With Trump"
As the first editor-in-chief of an intellectual review to support Donald Trump's candidacy I, after a thorough review of last week's events, want to condemn his reckless rhetoric and affirm that I can no longer support him. I shall explain my views in greater detail in my syndicated column on Wednesday, but I want to make it clear today: I am no longer a supporter of Donald Trump.
Lies, Patriotism, and Consequences
There have always been coat-and-tie Marxists, who would never get their hands dirty — who would never smash heads themselves — but who encourage it in others, to one degree or another. Obviously, there are such characters on the right, too.
The Sinking Ship of Gavin Newsom
David Siders and Carla Marinucci of Politico takes a long look at the growing effort to recall Governor Gavin Newsom in California, and the dark clouds over the Newsom administration in general. The whole article is worth reading, but a key point is that it's not difficult to find Democrats getting increasingly frustrated with the performance of the state's government
Is the Wisdom of Homer Immune to Cancel Culture?
Amid the current hysteria of toppling statues and renaming things, we keep mindlessly expanding the cancel culture.
Thank You For Your Service
But first, some hard questions and truths.
The End of the GOP
A dog in this condition would be put to sleep. It would be a piece of mercy.
Josh Hawley's Conflicting Opinions on Compelled Speech
In 2018, the Supreme Court handed down a 7–2 decision in Masterpiece Cakeshop v. Colorado Civil Rights Commission, ruling that small businessman Jack Phillips could not be compelled to bake a cake for a same-sex wedding. Phillips's legal team argued that to force him to do so would be to violate the Free Speech and Free Exercise clauses of the First Amendment. Though Phillips prevailed, the decision was made on narrower grounds than religious-liberty advocates had hoped in that it was largely based on procedural errors made and bias exhibited by the commission. Thus the decision was met with varying degrees of enthusiasm at National Review.
The break between Trump and the GOP
Who is to blame? Who has disgraced the United States in the eyes of the world, putting it on a level with Turkey or Egypt or some tin-pot dictatorship where democracy is contingent?
Were the Never Trumpers Right All Along?
In the weeks after the 2020 election, President Donald Trump appears to have become far more erratic. Not only did he contest the election results — which is his right — but he also declared that he really "won this election by a landslide" and accused a Democratic cabal of stealing it from him. While many insecurities and irregularities demand serious investigation, it was always unlikely that the vote counting was so off that Trump should have not just won, but won "by a landslide."
What Would Happen in 2024 If Trump Runs Again?
A central question facing Republicans as they consider impeaching, convicting, and barring Donald Trump from future office is this: What would happen if Trump were a Republican or independent presidential candidate in November 2024?
It's Not a Sin — or a Crime — to Have Voted for Donald Trump
I didn't vote for Donald Trump either time. Blame me for Joe Biden, if you must. I don't think that's right. I think both times we faced two bad choices. The first time, I wrote in Carl Anderson from the Knights of Columbus, who had fought ISIS genocide that year. This year, I waited in line for two hours to write in Leonard Leo, because I'm especially grateful for Amy Coney Barrett, and that was his work. I didn't do that lightly. I'm well aware that four years of Hillary Clinton or Joe Biden is not good news for many issues I care about. And thanks to what Donald Trump did last week, the need for serious concern for fundamentals such as free speech have accelerated.
A Mea Culpa
I write here, of course, from the magazine that invented "Never Trump," with our cover during the primaries. One of the chief reasons I couldn't vote for Donald Trump is the ugly way he talks about human beings. That said, I underestimated how many people may have voted for him because of his rough, threatening, even violent talk, rather than despite. I never thought we would see what we saw in the Capitol. I do think it reached a whole new level post-election, but as I said in my syndicated column this week, people such as Jonah Goldberg, Jay Nordlinger, and David French were right to constantly sound alarms.
Uncommon Knowledge: The Lord and Lady Thatcher
In 1997, Margaret Thatcher asked Charles Moore (also known as Lord Baron Moore of Etchingham) to write her biography, under two conditions: that she would never read the manuscript and that the work would appear only after her death. Twenty-four years later, Moore has just published the third and final volume of Herself Alone: The Authorized Biography. In this conversation, Peter Robinson and Moore discuss Thatcher's final years as prime minister and her life out of office. They delve into Thatcher's relationships with the world leaders of her era, including Ronald Reagan and Mikhail Gorbachev. They also discuss her image now, seven years after her passing, including her portrayal in Netflix's The Queen. Moore points out that while the show gets many personal details about Thatcher correct, it takes massive liberties when depicting her relationship with Queen Elizabeth and her stewardship of many important events that occurred during her tenure as prime minister, including the Falklands War and the coal miners' strike.
George Orwell vs. Big Tech
There's lots of hyperbole being thrown around by MAGA conservatives regarding Big Tech censorship. One quite popular trope, for instance, is to compare Twitter bans to Orwell's 1984.
QAnon Woke Up the Real Deep State
An open letter to QAnon, "stop the steal," and other communities involved in the Capitol attack
To Expower the People
"Reckoning" is a new word in food-media vocabulary. For decades, food journalism flourished as a safe, G-rated corner of publishing, an agreeable refuge from the strife of politics and the passions of fiction. In the extended family of literature, gastro-journalism blossomed as the approachable younger sibling to the fiery op-ed and the moody novel. Slick journals like Gourmet or Bon Appétit projected a dinner-table fantasy ideal for suburban daydreams. Recipes, travelogues, and restaurant reviews allowed readers to escape their world without leaving their living room. The field's rare ventures into the political usually took the form of culinary cheerleading: "Tacos are My Resistance" or "The Vietnamese Sandwich Shop Teaching Dallas how to Hire Differently." Then George Floyd died. The residual anger from the protests hit the sheltered cradle of food media with blistering volley of accusations about racial inequity. And the reckoning was immediate. In the course of one month, the top editors of both Bon Appétit and the LA Times Food Section (Adam Rapoport and Peter Meehan respectively) were forced to resign, and culinary newsroom discussion abruptly shifted from how to be a better baker to how to be an anti-racist.
Anatomy of mobs
The left in all its manifestations wrongly dismisses the right's critique of its condemnation of the Capitol riot as "whataboutism." William Voegeli has contributed the definitive analysis and takedown of the left's condemnation in the City Journal essay "About 'whataboutism.'" (Jewish World Review has reposted Bill's column here.) Voegeli harshly makes out the bad faith of the left.
The Lies of Both Sides Are Tearing America Apart
Last week, the Capitol was breached by a group of fringe Trump supporters who had bought into a series of lies: the lie that President Donald Trump lost the election due to proven voter fraud and irregularity; the lie that the Electoral College results, legally certified state by state, could be overturned by Congress or the vice president; the lie that Trump would remain in office if only some sort of armed rebellion were to prevent the election certification by Congress.
WSJ To GOP: Since When Is Moral Relativism Your Defense?
Answer: At precisely the moment that nothing other than weak whataboutism could answer for the debacle last week. After watching Donald Trump supporters, fired up at a rally by the president and his supporters (especially Mo Brooks and Rudy Giuliani), march down Pennsylvania and smash their way into the Capitol, Republicans reached for any excuse they could find.
Big Tech Now the "Fourth Branch of Government?"
Axios's Felix Salmon has called Big Tech "the fourth branch of government" because of its recent concerted and successful shutdown of President Trump's ability to communicate on social media. He seems pleased. From, "How CEOs Became the 4th Branch of Government:
Why Read Old Books?
Under "progressivism," anything old is suspect and if there is the slightest hint of incorrect thinking about it, then it certainly must be denounced if not destroyed.
All America Had to Do Was Not Be Crazy
The better life becomes for the vast of majority of Americans — and it is better by nearly every quantifiable measure — the angrier, more disgruntled, and more radicalized people seem to get. We see it in the embrace of delusional election conspiracy theories, in both 2016 and 2020, and in the general apocalyptic tone of partisan rhetoric and media coverage, which permeates all sides. Maybe the "endless series of hobgoblins" convinces us we're perpetually on precipice of some new disaster — whether it's the climate-change apocalypse or the destruction of the middle class or the rise of white supremacy, or any other such myths — or maybe a loss of faith has left us susceptible to stupid ideas as we rummage for meaningful ones in the junkyard of politics. Whatever the case, all this anger is, for me, the biggest mystery of the modern age.
Views of America
As National Review readers will not have to be told, Big White Ghetto is an amazing book. It is Kevin D. Williamson's latest. I've written about the book today, here. Kevin's subtitle? "Dead Broke, Stone-Cold Stupid, and High on Rage in the Dank Woolly Wilds of the 'Real America.'"
In Opposition to Invoking the 25th Amendment
What a sad and ominous way to begin the 117th Congress! Hasn't this body done enough in the last session to divide our country and abuse our Constitution without carrying that damage into the new session?
Fear and Loathing in the U.S. House of Representatives
Representative Lauren Boebert (R., Colo.) found herself in a stand-off with Capitol Police officers on Tuesday night after her handbag set off newly installed metal detectors that House members were required to pass through before being allowed onto the floor. In a tweet later that evening, the freshman congresswoman seemed to imply that her firearm was responsible for the incident, claiming that she was "legally permitted to carry my firearm in Washington, D.C. and within the Capitol complex." While it is true that members are allowed to have firearms on the premises, the arms are supposed to remain in members' offices. Acting House sergeant-at-arms Timothy Blodgett even reminded the lower chamber's denizens of this earlier that day. It's unclear exactly how the situation was ultimately resolved, but Boebert was eventually allowed to proceed.
The New Intolerance: Critical Race Theory and Its Grip on America
Critical Race Theory (CRT) and public policies based on this worldview will not alleviate racial inequality in the real world. In fact, this dogma undermines human and social factors—such as family, entry-level work, and merit-based education—the wellspring of upward mobility. Yet, the rigid persistence with which believers apply this theory has made CRT a constant, daily presence in the lives of hundreds of millions of people.
Is This Moment When GOP Will Stand Up to Trump?
On Jan. 6, I saw with my own eyes the breakdown of our society and our democracy. It was sickening, outrageous, 100% unacceptable, illegal, immoral, and unpatriotic. And it will be the moment that defines the Trump presidency and finally spurs the Republican Party to stand up to him.
"Leave Democrats to their own devices, and they will screw themselves politically, just when they are at the height of power"
The only question is how much damage they will do along the way, and how we can protect ourselves.
Draidle, Dreidel, Draidlebaum
Sitting in the comfort of my "home office", such as it is, with a small amount of sunlight coming in, I'm going to try to take a stab at writing the thing I never wanted to write – the thing I dreaded putting into words because it would make it real. Of course Mark Steyn has set the bar very high with his touching tribute, and my friend Andrew Lawton has some lovely words here as well. But I'm struggling.
The Crash of the Flight 93 Presidency
It's not really fighting. It's giving up.
The Dreaded Cosmopolitans
I enjoyed Michael's piece on high-tech cosmopolitanism this morning. But I wonder if he doesn't have it backward.
Arizona's GOP Has Become a Trump Cult
The organization has devolved from skepticism toward government to veneration of politicians.
Did the Democrats Steal the Presidential Election?
Democrats are making extraordinary efforts to suppress all discussion of whether Joe Biden actually won the 2020 presidential election. In fact, they go even farther: they want to suppress all discussion of the extent to which voter fraud occurred. That naturally makes me want to write about voter fraud, and who really won the election.
Who Would Want the Liability Associated with a "Trump TV"?
Ten days and what feels like an eternity ago, I looked at some of the headwinds that would face a "Trump TV" effort, starting with the likelihood of lawsuits if Trump, on his new network, started claiming that Dominion voting machines helped steal the election, changed Trump votes to Biden votes, and so on.
A Worthy Idea to Protect Americans from Foreign Influence
The Congressional-Executive Commission on China, a bipartisan panel directed by Congress to monitor the human-rights situation in China, released its annual report this week. Among other commendable ideas, this one stands out.
The Sad Descent of the Flight 93 Apologists
Upset by Rich Lowry's latest column in Politico, which took aim at Michael Anton's famous 2016 essay, "The Flight 93 Election," Anton and Laura Ingraham teamed up on the latter's show to excoriate National Review and its editor in a segment called "The Cowardice of 'Never Trump' Exposed." They made the same tired arguments that the most craven of Trump boosters in the media have been making for four years — contradicting themselves and outright lying along the way.
Where Trump Went Wrong
Currently the entire world, more or less, is engaged in a ritual hate-fest directed at President Donald Trump. For the Democrats, this is nothing new. They have indulged an insane level of hate against Trump since 2015. That hate gave rise, among many other things, to the criminal Russia collusion hoax. But the mini-riot at the Capitol last week finally gave the Democrats the opportunity to claim that their longstanding opposition to everything Trump, including nearly all of his successful policies as president, has been vindicated.
Trump's Parting Shot To China Should Be Full U.S. Recognition of Taiwan
President Donald Trump's two greatest foreign policy accomplishments both involve departures from outmoded paradigms that had, for decades, enraptured bipartisan neoliberal elites: unprecedented Arab-Israeli rapprochement in the Middle East and an assertive China containment strategy in the Asia-Pacific. On the former front, Trump boldly departed from the misbegotten "inside-out" conflict resolution approach, which elevated to the forefront the need for Israeli capitulation to Palestinian-Arab intransigence; on the latter front, Trump became the first president since Richard Nixon's famous 1972 trip to China to openly call into question our relationship with that ascendant, hegemonic Communist regime.