Another "quick takes" on items where there is too little to say to make a complete article, but is still important enough to comment on.
The focus this time: Societal Bloodletting
First, a little mood music:
Carrying on…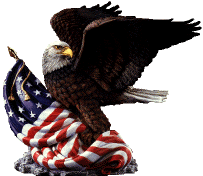 Such is the devotion to "equity" that some people are willing to see "incorrect" populations die to achieve it.
"As if we needed another reason to lose faith in the expert class, here is a medical ethicist in the New York Times discussing the CDC's rollout of the coronavirus vaccine:

"'Harald Schmidt, an expert in ethics and health policy at the University of Pennsylvania, said that it is reasonable to put essential workers ahead of older adults, given their risks, and that they are disproportionately minorities. "Older populations are whiter," Dr. Schmidt said. "Society is structured in a way that enables them to live longer. Instead of giving additional health benefits to those who already had more of them, we can start to level the playing field a bit."'

"This is what happens when 'science' and the racial identitarianism of the modern intellectual Left collide. 'Historically,' says the Times, the committees tasked with deciding this sort of thing relied on 'scientific evidence to inform its decisions.' Nowadays, members are 'weighing social justice concerns as well.' It would be merely obscene if ethics professors were theorizing about saving — or, rather, not saving — lives based on race. How long before half-baked social science is being used by technocrats in positions of power and influence to ration medical care? You know who else is a 'medical ethicist' at the University of Pennsylvania? Ezekiel Emanuel, a Biden adviser on medical issues, who believes human beings are bits of GDP that have no real purpose once they hit a creaky 75 (with an exception made, no doubt, for the 78-year-old president-elect). Emanuel and Schmidt, in fact, co-authored a textbook titled, 'Rationing and Resource Allocation in Healthcare.'"

Incorrect thinking being declared a mental disorder and repression branded as treatment isn't a new idea, but it appears that it isn't an old one either.
"The American Medical Association announced that it considers racism to be a 'public health threat' and will take actions to 'mitigate its effects.'

"Founded in 1847, the AMA is a leading association of American medical professionals and students.

"'The AMA recognizes that racism negatively impacts and exacerbates health inequities among historically marginalized communities,' American Medical Association board member Willarda Edwards said in a statement. 'Without systemic and structural-level change, health inequities will continue to exist, and the overall health of the nation will suffer.'

"Edwards added that considering racism as a threat to public health will aid in 'creating pathways for truth, healing, and reconciliation.'"

If you are advocating discriminating against patients because of their race, then you (or the non-discriminated against race you favor) has real institutional privilege.
"It's futile to try to keep up with all the PC outrages, but Hans Bader explains the latest, at least as of this morning, here: 'The University of Pittsburgh has removed a program director at its medical center because he published a scholarly, peer-reviewed white paper discussing the pitfalls of affirmative action for black and Hispanic students. This violated the First Amendment . . .' Mr. Bader gives chapter and verse on the legal problems with what the school did to the program director, Dr. Norman C. Wang, and I'll just add that it's reprehensible to punish people for telling the truth, whatever the law allows."
TTFN.