Another "quick takes" on items where there is too little to say to make a complete article, but is still important enough to comment on.
The focus this time: Two is the loneliest most unwoke number.
First, a little mood music:
Carrying on…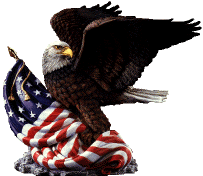 Some products such as "sanitary pads" and such that deal with the period of menses are, and have always been, noted as being feminine since they deal with a situation that only biological females, during their natural and normal development, deal with. Obviously dudes who think they are chicks find this problematic and have harassed companies that sell such products to bend the proverbial knee.
"The maker of Always sanitary pads has given in to claims of discrimination by transgender men and removed the 'Venus' symbol of the female sex from the wrapping.

"Outraged women are now boycotting the leading brand after the decision by makers Procter & Gamble (P&G) to kowtow to trans activists who were born female and still use sanitary products.

"Last night, feminists warned that the concession is a chilling move towards the 'elimination of women's biology'.

"Ben Saunders – named young campaigner of the year by LGBT charity Stonewall in May after making a documentary about being transgender – contacted the sanitary pad makers in June with a similar complaint

"The cave-in by P&G comes after Flora margarine stopped advertising on Mumsnet following accusations that the parenting website is transphobic, which also sparked a boycott as reported by The Mail on Sunday last week."

Boys like boy things; girls like girl things. Oh, that doesn't mean that a man can't be manly and know how to darn socks or that a woman can be womanly and can't integrate equations involving Hamiltonian functions; it means that small children and babies who are male have a tendency to be attracted to some things while those who are female have a tendency to be attracted to other things. Despite Sweden failing at trying to hide this biological reality, California is trying even harder to defy biological reality.
"California department stores that sell children's products such as toys and clothes would be prohibited from segregating them by gender, under a bill now being considered by lawmakers.

"Assembly Bill 2826, by Assemblyman Evan Low, D-Campbell, would apply to all retail department stores with 500 or more employees.

"The bill would do away with so-called "boys aisles" and "girls aisles," by requiring that children's products be offered in a single, gender neutral section, according to Low's office."

There were reports that Corona-chan affected men more than woman. It was intuitively obvious that this meant that COVID-19 had a greater biological impact on biological males, because what lunatic would assume that a virus cared about one's pronouns? Clearly enough people so that, confusingly, people must be referred to as "certain genders", even though in current gender theory that doesn't make sense, but does what it can when biological sex isn't even considered a thing…
"In all seriousness, obscuring the truth — in this case, that there are two biological genders: male and female — during a public-health emergency is as dangerous as it is stupid."
There is emerging evidence to suggest that #coronavirus may be having a disproportionate impact on some ethnic groups, as well as certain genders.

We're launching a review into the factors impacting health outcomes to address health inequalities.

Find out more 👇 @PHE_uk

— Department of Health and Social Care (@DHSCgovuk) May 4, 2020
TTFN.