News of the Week for June 18th, 2023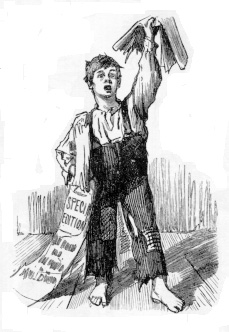 Abortion
Dobbs Decision
Company offers 'baby bonus' for employees in effort to combat 'anti-family' push towards abortion
One anti-woke company is putting its money where its mouth is, offering employees a "baby bonus" to counter the corporate push to encourage abortions as opposed to maternity leave.
Gun Rights
Appeals Court Narrows Reach of Ban on Firearms Possession by Criminals, Making Exception for Non-Violent Offenders
The court pondered whether the government's argument might also allow disarming "those who have committed summary offenses or petty misdemeanors, which typically result in a ticket and a small fine."
Indianapolis advances anti-gun ordinance
The city of Indianapolis is one of those cities that wishes it could overpower the rest of the state. While Chicago and New York City pretty much dictate the state's politics, that's not true everywhere.
Hide the Decline
Environment &"Green Energy"
A Youth Climate Case Years in the Making Goes to Trial in Montana
A landmark climate change trial was set to begin Monday in Montana, where a group of youths has sued government leaders, accusing them of embracing fossil fuels in ways that are destroying the environment and robbing the futures of the state's young residents.
Germany: Thousands in Bavaria Protest 'Climate-Friendly' Heating Law
"According to the draft law, from 2024 onwards every new installed heating system must run on 65 percent renewable energy."
Poland to take 2035 fossil fuel car ban to top EU court, minister says
Poland will appeal against European Union rules to end the sale of fossil fuel cars across the bloc from 2035 to the top EU court within days, the country's climate minister Anna Moskwa said on Monday.
Net Zero: Central Planners and the Price of Money
Central planning is, by definition, a rejection of free markets. And that is as good an explanation as any as to why central planners' projects so often end in miserable and, on occasion, catastrophic failure. The so-called race to Net Zero is shaping up as a classic example of the genre, a carnival of malinvestment that may well lead, if it's taken far enough, to economic disaster, political upheaval and, for the West, geopolitical catastrophe.
House Approves Measure to Prevent Biden Administration's Gas Stove Ban
180 Democrats are going to have to explain to their constituents why celebrities and super-wealthy get exemptions from climate cult rules.
Obamacare
Government in Healthcare
I helped Democrats pass ObamaCare. Now my husband's brain tumor has me worrying about these surprises
I thought I knew all about navigating our health care system after fighting for the Affordable Care Act. I was wrong
War & Terror
Remains of dozens of WW2 soldiers including skull in Nazi helmet 'rise from the grave' after Ukraine dam blast
THE gruesome remains of soldiers from World War Two complete with Nazi helmets have been unearthed in the Ukrainian reservoir emptied by a devastating dam blast last week.
'Moscow is becoming a front line city' – The Ukraine war has finally come home to Russia
For weeks now, attacks by Ukraine within Russia have been increasing. As a result, Russian society is becoming more aware of the ongoing conflict in Ukraine. Infighting among Russian leadership is also starting to have an impact on the war effort.
Xi Prepares China for 'Extreme' Scenarios, Including Conflict with the West
Beijing plays up possibility of worsening ties as the U.S. and China set plans for Blinken visit
Americans should prepare for cyber sabotage from Chinese hackers, US official warns
Chinese hackers are all but certain to disrupt American critical infrastructure, such as pipelines and railways, in the event of a conflict with the United States, a senior U.S. cybersecurity official said Monday.
What really went on inside the Wuhan lab weeks before Covid erupted
Fresh evidence drawn from confidential files reveals Chinese scientists spliced together deadly pathogens shortly before the pandemic, the Sunday Times Insight team report
When the U.S. Air Force Proposed Dropping a 'Gay Bomb' on Its Foes
Chemical warfare, like biological warfare (such as concocting new viral strains in a lab through gain-of-function research), offers unique advantages to government and non-government actors over kinetic warfare or terrorism.
U.S., India Boost Defense Ties Amid Emerging China-Russia Axis
The U.S. road map to "provide India access to cutting-edge technologies and support India's defense modernization plans."
Putin: We're running out of weapons too
This seems to be an increasingly common theme on a global scale. We are continually warned that the United States is running low on arms and munitions and may not be prepared to supply Taiwan if China invades. We are similarly assured that we need to continue spending vast amounts of money we don't have to arm Ukraine or they will likewise run low and be unable to fend off the Russians. But now their enemy in that conflict is making an identical claim. Vladimir Putin told a group of pro-war bloggers this week that his country is running very low on offensive weapons in general and military drones in particular. And if that shortage isn't addressed soon, he may be unable to "win the special military operation" in Ukraine. So are these just scare tactics or has the war actually drained the Russian military to dangerous levels?
Senator puts hold on arms sale to Hungary for slow-walking Sweden's NATO membership
Senator James Risch (R-ID), the ranking Republican on the Foreign Relations Committee, placed a hold on an arms sale to Hungary last week to punish the country's leadership for its refusal to approve NATO membership for Sweden. This is a rare move for the senator and shows the priority some are placing on expanding NATO before a major summit in July.
National
Welcome to Slowjamastan, a 'micronation' hidden in California
A San Diego-based slow jams radio DJ has spent his life visiting every country in the world. Now, Randy "R Dub!" Williams is the "sultan" of his own "country," tucked away right here in the United States.
'I'm Going to Kill You': Daniel Penny Reveals the Threats That Led to the Encounter With Jordan Neely
"I didn't see a black man threatening passengers, I saw a man threatening passengers, a lot of whom were people of color."
"more white Democrats (59%) than African Americans (47%) support affirmative action in college and university admissions"
Seeming uniformity of support on liberal campuses and HR departments does not reflect reality: "Americans are more than twice as likely to say that the consideration of race and ethnicity in admissions decisions makes the overall admissions process less fair (49%) rather than more fair (20%)."
Gallup: Growing Super-Majority of Americans Agree with Conservatives about Transgender Athletes
In May 2021, Gallup asked Americans: "Do you think transgender athletes should be able to play on sports teams that match their current gender identity or should only be allowed to play on sports teams that match their birth gender?"
The Failed Affirmative Action Campaign That Shook Democrats
The Supreme Court will soon rule on race-conscious college admissions, a core Democratic issue. But an analysis of a California referendum points to a divide between the party and voters.
New York moves into the reparations derby
When it comes to progressive nonsense, two states appear to be engaged in a race to the bottom. Any time California does something crazy, New York has to launch into an effort to match them if not exceed them. (Or vice versa if New York goes first.) Previously, this applied to things like sanctuary status for illegal aliens, high taxes, and transgender ideology. But now, California has wrapped up its initial task force study of looking into paying reparations to Black residents. So obviously, New York is shifting into high gear and launching a similar effort.
Intersex Is Not as Common as Red Hair
The claim that intersex people comprise 1.7% of the population is wildly inaccurate.
Kanye West's new Sunday Service shows attendees wear bizarre white hooded outfits as they eat salmon and steak with their HANDS off autopsy tables – but rapper is nowhere to be seen after raucous 46th birthday bash
Kanye West has revamped his Sunday Service as attendees wear bizarre white hooded outfits and eat with their hands off autopsy-style tables but the rapper was nowhere to be seen as he enjoyed a 46th birthday party where there were nude women covered in sushi.
Topless Trans Woman at White House Pride Event Sparks Outrage
Atransgender influencer and activist has hit back after a TikTok video that showed her topless during a Pride Month celebration at the White House sparked outrage.
'Wheel of Fortune' Host Pat Sajak to Retire After 41 Seasons: 'It's Been a Wonderful Ride'
Pat Sajak is about to take his final spin. The longtime "Wheel of Fortune" host, who has been at the helm of the game show institution since 1981, will step away from the production after the end of his upcoming 41st season.
Chaos in NYPD as Commissioner Resigns
Three kids "horsing around" with a basketball in Brooklyn somehow set in motion a chain of events that has led to the resignation of New York City's first female police commissioner. One of the first moves Mayor Eric Adams made when he took office in January 2022 was to appoint Keechant Sewell as the new NYPD Commissioner. Adams, himself a retired NYPD officer, was praised for choosing a woman as the city's top cop. Sewell had spent more than 20 years as a cop in Nassau County.
Opposition to men in women's sports is on the rise
69% of Americans believe that athletes should play against athletes of their own sex, regardless of transgender identification.
'A Non-Man Attracted to Non-Men'
Johns Hopkins University has issued an LGTBQ glossary in which it defines a lesbian as "a non-man attracted to non-men."
Michigan Democrats Vote to Give Public Employees' Personal Information to Unions
Michigan Democrats have doubled down since National Review's last report about their efforts to reshape the state's labor laws ("Michigan Democrats Want to Bring Back Union Coercion"). The Michigan Senate approved a bill along party lines last Thursday to require public employers to furnish unions with employees' personal information — including their full names, home and work addresses, home and work email addresses, personal phone numbers, and wages — regardless of whether they are union members.
When Roadways Collapse: A 'Test' for DeSantis, but Business as Usual for Buttigieg
The collapse of an overpass on Sunday along Interstate 95 in North Philadelphia, which disabled both sides of the roadway, cuts off a major artery in the heart of the Northeast's "Megalopolis." The "remarkable devastation" Pennsylvania governor Josh Shapiro described will "take some number of months" to repair.
New definition of woman: "non-man"
Johns Hopkins University has found a way to avoid acknowledging that women exist: eliminate them entirely from the vocabulary.
Americans for Prosperity Action Unloads on the Biden–Trump Duopoly
Two things are fairly clear in our politics
DeSantis privately strategizes to 'break up' federal agencies, end weaponization
One of Gov. Ron DeSantis' prime policy promises for the 2024 presidential election is to dismantle, reorganize and "reconstitutionalize" the executive branch of the U.S. federal government.
Community outrage after Burlington, MA Middle School students counter-program Pride celebration
I guess it's taken as a given now that Middle Schoolers should be encouraged to celebrate Pride month. That's certainly the case in Burlington, Massachusetts where on June 2 the school encouraged students to come to school wearing rainbow colors. But some of the students not only chose not to do that, they decided to disrupt the official school celebration.
Trump Gets His Best Possible Judge in Florida
More than a few people told me that Friday's Morning Jolt, and its headline, "Donald Trump's Surprisingly Good Odds against the DOJ" looked silly in the face of the stinging indictment on 31 counts of willful retention of classified national-security information, five counts on obstruction of justice, and one count of conspiracy to obstruct justice.
Lonnie Hammargren dies, was Nevada's former lieutenant governor
Nevada neurosurgeon, politician and colorful character Lonnie Hammargren has died, a family friend confirmed Tuesday. He was 85.
Middle schoolers staged a revolt on the day they were told to wear rainbow colors to celebrate pride.
They wore red, white, and blue, and said their pronouns were "U.S.A." Woke faculty is freaking out.
What Happens When Colleges Get Caught
Yesterday we reported on how Johns Hopkins University had erased the existence of women by defining lesbians as "non-men."
Saudi Arabia, China undermine US influence in Middle East – analysts
China has been ramping up its economic, diplomatic and military activities, encouraged by Saudi Arabia's Crown Prince Mohammed bin Salman.
Biden could lose first two '24 contests to RFK Jr.
President Biden is almost certain to be Democrats' pick for president in 2024, but he might not win the first two contests of the primary season if they're in the traditional first-to-vote states of Iowa and New Hampshire — a scenario that seems increasingly likely.
Will NY Gov. Hochul Sign Reparations Legislation?
She hasn't signed the law to create a commission, yet. Meanwhile, New York City is considering its own reparations program.
Springfield College tells students to avoid using terms 'mother' and 'father'
Springfield College in Massachusetts offers pronoun guidelines that discourage students from using the words 'mother,' 'father,' and other 'gender specific' terms.
The GOP's new Muslim outreach
In late March, after the Montgomery County, Md. school district announced that students could not opt out of reading books with LGBTQ themes, the local chapter of Moms for Liberty started to organize. County organizer Lindsey Smith arrived at a school board meeting with signs, printed by the conservative group, that read "we do NOT CO-PARENT with the GOVERNMENT."
Judge rules that Seattle must not enforce law against graffiti
A federal judge has created a preliminary injunction which prevents the city of Seattle from enforcing the law against graffiti and misdemeanor property destruction. The SPD released a statement today.
In California, the state's takeover of parenting is nearly complete
I had to go to Washington, D.C. over the weekend to setup and produce a remote broadcast from Speaker Kevin McCarthy's Republican Policy Conference. It was at a hotel in Georgetown, and in the cab on the way into the city from Reagan Airport, the cabbie asked me what was so heavy in the bag we loaded into the trunk. I told him very cautiously I was in town briefly to do a radio/TV show. He asked if I was with NPR. Internally, I laughed. Externally, I was still sporting the poker face, which you have to put on these days unless you know whether you're going to be held hostage by some crazy fanatic on one side of the political spectrum or the other.
How to Read the Trump Boxes Indictment
Don't let knee-jerk partisan tribalism prevent you from reading the Trump boxes indictment critically.
Second Lawsuit Filed in US Against Medical Transition of Minors
Layla Jane accuses the defendants of "gross negligence" that led to permanent disfigurement.
Proposed land "conservation" rule reeks of a big, ol' fed land "grab"
In the time honored Democratic tradition of "Depends what your definition of 'is' is," the Bureau of Land management is proposing to restructure what the definition of "use" is. The BLM's proposed rule for "Conservation and Landscape Health," released for public comment on April 3d, would like to define "conservation" as a "use" within the strictures of the Federal Land Policy and Management Act (FLPMA)
Public education is collapsing in blue cities
My home city is a microcosm of Blue America. When reality clashes with fantasy, the ultimate outcome is inevitable. And the Blue cities and states are living in fantasy land.
Sexually Abused by Her Father, Teen Sought Help but Was Steered into Medical Transition
Raised by a father who was a raging alcoholic and a mother struggling with health issues, Evelyn had a chaotic childhood in San Diego.
Families pack downtown Reno library for Drag Queen Story Hour
"It's a celebration of being a person and expressing joy," said Reno mom Emily Davis. "Parents are making the choice for their own children."
Whistleblower exposes hospital for performing genital sex change surgeries on minors
Kaiser Permanente, a healthcare company with hospitals across the United States, issued a mandatory training course for all Kaiser employees in Southern California. The course covered topics on "gender-affirming care," which included information on mastectomies, hysterectomies, vaginoplasties, and phalloplasties. Internal documents indicated that these procedures are allowed to be performed on minors. The training also offered tips for proper binding and tucking.
How a British baroness is shaping America's tech laws for kids
California lawmakers essentially copied the U.K.'s Age Appropriate Design Code, which required platforms like Facebook and YouTube to redesign their products with kids' safety in mind.
Short Circuit: A Roundup of Recent Federal Court Decisions
Deposition misconduct, grumpy interrogatories, and protesting the Lawyers' Mall.
Court: Public School Likely May Ban Student from Wearing "There Are Only Two Genders" T-Shirt,
notwithstanding the First Amendment.
NBC Worries Teachers Quitting Due to LGBTQ Agenda Backlash
During Thursday's edition of NBC Nightly News, anchor Lester Holt and correspondent Antonia Hylton worried that the backlash against teachers who insist on speaking to their students about LGBTQ issues are quitting in record numbers and causing a teacher shortage. Many conservatives would argue that this is a good thing, yet apparently NBC finds this troubling.
A Federal Judge Buys the 'We Don't Feel Safe' Claim
Here's another piece of evidence that the "progressive" slant in our law schools is having an impact: A federal judge in Massachusetts has ruled in favor of a school district's rule that a student cannot wear a T-shirt reading "There Are Only Two Genders."
Economy & Taxes
China's Economic Woes Offer Hope
Whether an American–Chinese military conflict will occur, and whether the United States could defend against Chinese aggression, are subject to debate. But as Thérèse Shaheen made note of last month, there's reason for cautious optimism as China's historic economic strength fades in the wake of the Covid-19 lockdowns. Recent economic news suggests that her optimism may be well placed.
China's economy is way more screwed than anyone thought
Entering 2023, the relentless drumbeat of Wall Street consensus was pounding out one consistent rhythm: China is back. After years of lockdowns and suppressed output, economists and investors cheered the end of Beijing's zero-COVID policy and the economic boom that was sure to follow. The colossus-in-waiting that is the Chinese consumer was about to roam freely, analysts said. This was great news for the whole world — everyone would benefit from the globe's second-largest economy getting healthy.
Someone might yuan to keep an eye on China's economy
Chairman Xi might play the malevolent doppelganger of a much loved children's cartoon character in memes, but in real life, he's becoming the guy who yuans to keep control so badly, he seems willing to let it all crash down around him.
International
Silvio Berlusconi obituary: Italy's flamboyant bounce-back politician
In the labyrinthine world of Italian politics, Silvio Berlusconi was the supreme wheeler-dealer – a man who merged business and public life like no other.
Mexico City mayor to step down to pursue historic bid for presidency
Mexico City Mayor Claudia Sheinbaum said she will step down on Friday to pursue the ruling party's candidacy for the 2024 presidential election, bidding to become the country's first female leader.
Zimbabwe and Namibia are taking control of their rare earth minerals
This is big in this renewables day and age, and I don't believe I saw a peep about it until this tweet from my friend Jusper a minute ago.
UK motorists warned of wearing jeans this summer or risk £1,000 fine and licence points
Motorists are being warned this summer of fines and licence points they face for wearing jeans and dresses as it could increase their chances of getting in an accident.
Students as old as 11 still aren't potty-trained, Swiss teachers complain: 'Kids get conditioned to diapers'
A stunning report out of Switzerland indicates that students as old as 11 who have no identified medical condition or special needs regularly attend school while wearing diapers because they have never been trained to use a toilet.
Canadian catholic school students revolt, DESTROY Pride items
"There was a group of guys and they were more like harassing us instead of supporting us," a student said.
FRANCE: Female-Only Lesbian Groups Barred From Pride Month Events Over "Transphobia"
A female-only lesbian advocacy group in France was excluded from their local Pride parade on the basis that they did not allow the membership of trans-identified males. Femmes Entre Elles was labeled "transphobic" for restricting its advocacy to issues faced by women.
Opinion
Peacemaking, Stalinist style
Clifford D. May is founder and president of the Foundation for Defense of Democracies (FDD) and a columnist for the Washington Times. He is a veteran reporter, foreign correspondent, and editor for the New York Times and other publications. Cliff's most recent column is "The Stalinist approach to peacemaking." The link goes to the column as posted at FDD with voluminous links. In response to my request Cliff has kindly given us his permission to post the column on Power Line.
Against the "Banana Republic" Critique of Indicting Trump
The real banana republic danger is if high officials can commit serious crimes with impunity.
Our 28th and 29th Presidents
Woodrow Wilson was No. 28 and Warren Harding No. 29. If you ask most learned Americans about them, you'll probably hear that Wilson was a pretty good president, while Harding was a very poor one. That notion stems from the way history is taught — presidents who expand federal power get high marks and those who don't get low ones from historians.
Trump Is an Enabler of the 'Regime,' Not a Threat to It
One of the principal talking points of Donald Trump's Very Online defenders is that he must be uncritically supported because the "regime" fears him so much. From this perspective, the indictments of Trump are in fact proof of why he yet again should be the Republican nominee for president: The "regime" sees him as so dangerous that it will even try to imprison him.
The Morning Jolt
I realize it is extremely difficult to run a winning campaign against a cult of personality that encompasses, at minimum, a large plurality of the current makeup of the Republican Party. Ron DeSantis can run his campaign, and make his argument against the renomination of Donald Trump, any way he likes. But he's picking some strange battles lately.
Donald Trump Is a Waste of the Right's Political Energy
Why are we still putting aside other priorities of policy, politics, and advocacy to dissipate our attention and energy instead on things that matter only to Donald J. Trump?
You don't have to love your candidate. You just have to hate theirs
Modern campaign consulting isn't about reason but outrage. Why talk up a candidate's qualifications when you can just trash the opponent?
The Primary System Is Failing Americans
Both parties' primary voters look on course to renominate figures whom a supermajority of their compatriots disdain.
Why Aren't Red States Red? (Part 1)
Some red states are leaders in public policy, consistently enacting conservative measures that drive their economies forward. But in some red states, conservatives are frustrated that large Republican majorities don't necessarily produce solid conservative legislation.
Choose Presidential Nominees Like Vice-Presidential Nominees
If you propose abolishing this system, you're tarred as anti-democratic. But it's hardly democratic to let a small slice of the electorate, with views that often diverge greatly from the majority, choose the options the general electorate gets to decide between. To do it on an arbitrarily ordered calendar over a period of months, when the general election is held in each state on the same day, only adds to the nonsense.
Misplaced sympathy
I'm a Convict. I use that term because there's truly no such thing as an ex-con anymore than someone can be an ex-marine. Once you become one, it's as much a part of your identity as one's religion. Everything in your life is colored and influenced by that experience.
Pardoning Is Not Enough: We Must All Perform Seppuku for Donald Trump
Some people have been skeptical about the presence of motivational speaker/venture capitalist Vivek Ramaswamy in the 2024 Republican presidential primary race. My colleague Charlie Cooke cruelly accused him of "not really running for president." An even less reputable writer irresponsibly declared that he had "voluntarily enserfed himself" to Donald Trump, which is the sort of tasteless language that I'm glad National Review no longer tolerates.
And the Grift Goes on (Everlasting)
Two of National Review's keenest legal minds, Andrew McCarthy and Ed Whelan, have joined many other representatives of the conservative legal movement who remain tethered to objective statutory realities by raining reproof down on Judicial Watch's Michael Bekesha over his faulty defense of the conduct that resulted in Donald Trump's federal indictment.
It's Safe To Come Out Of The Closet Against Trans Ideology
Bill Clinton recognized Pride Month on the federal level for gays and lesbians in 1999. In 2011, Barack Obama expanded the month to include the ever-growing LGBTQ community.
You do realize that pushing to trans the kids is "conversion therapy," right?
While most people don't expect it to happen, should the presidential candidacy of former Vice President Mike Pence gain any momentum at all, there's no question what the media will drudge up to destroy him. It will be the same accusation they've been using against him for years: [to be read only when a suitable amount of pearls are in close enough proximity to clutch] "Pence once supported conversion therapy for gay kids!"
Everyone's Wolves Come Home to Roost
When one has been wrong, how do they approach a new situation and attempt to explain it is different, not like that other time, and must be approached differently. In 2016, I and most others were convinced Donald Trump could not beat Hillary Clinton. We were wrong. Trump and his supporters have since, despite the outcomes of 2018, 2020, and 2022, insisted that now 2024 is like 2016. How does one persuade them it is not?
The Moral Standards of a Bookshelf
On the question of public morality, recent events only confirm what's already been proven: The Left rejects the idea that the public square necessitates public morals. From our city streets to the White House and all the way down to our smallest institutions, moral relativism is prevalent.
What to Do about College Accreditation?
Before the federal government made the tremendous blunder of getting into the business of financing higher education, college accreditation was a sleepy system that almost nobody cared about. It was voluntary, a means for colleges to demonstrate that they were serious educational institutions and not degree mills. But once the feds decided to limit student-aid money only to accredited schools, the accreditors suddenly had a great deal of power. They were the gatekeepers for the gusher of student-aid money pouring out of Washington.
Gender crisis is really a marriage crisis
So many political issues, from debates over abortion and school curriculum materials to budget cuts, are framed as attacks on "women" as a group, and polls and statistics showing that women's votes lean left are usually cited as evidence on behalf of the idea that the Republican Party is anti-woman. But these gender gap statistics are misleading — an attempt to pit the sexes against each other in a contest of identity politics that doesn't reflect the interdependent reality of millions of women (and men).