News of the Week for Feb. 26th, 2023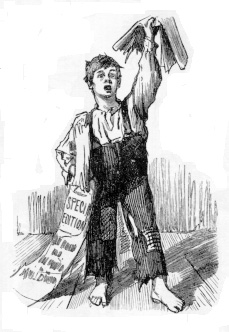 Abortion
Dobbs Decision
Lawsuit aims to remove abortion pills from market in light of Dobbs decision oveturning Roe
The Alliance for Hippocratic Medicine argues the FDA improperly rushed abortion drug mifepristone to market in 2000
Gun Rights
Shasta Supervisors deadlocked on 2nd Amendment resolution, leaving its fate uncertain
Shasta County Supervisor Patrick Jones brought a Second Amendment resolution to Tuesday evening's board meeting, and he was confident he had the votes to pass it.
Hide the Decline
Environment &"Green Energy"
Biden Said 'No' to Outright Gas Stove Ban; Is Willing to Price Them Out of Existence Instead
President Joe Biden likely had his fingers crossed last month while promising Americans that the administration "does not support" gas stove bans. That's because this month, his Department of Energy released a proposed rule updating energy efficiency standards with new costly and stringent standards for conventional cooking products—including gas stoves—that would make them unaffordable for many.
Al Gore gears up to sell Biden's climate law
Al Gore's home state of Tennessee is smack at the center of what clean technology boosters dub America's new Battery Belt.
Obamacare
Government in Healthcare
Transforming WHO into a Public-Health Technocracy
In the name of preventing and fighting pandemics, the Biden administration and international entities are negotiating an agreement that would establish a public-health technocracy. The proposed treaty, known as the "WHO Convention, Agreement or Other International Instrument on Pandemic Prevention, Preparedness and Response" — or WHO CA+, for short — would transform WHO from a purely advisory organization into one with regulatory power to enact international public policies.
War & Terror
China Demands U.S. Abandon Taiwan and Apologize for Shooting Down Spy Balloon
After claiming its spy balloon was a harmless weather balloon and angrily condemning the Biden administration for shooting the balloon down (after it crossed the continental U.S.), the Chinese Communist Party (CCP) is now not only demanding that the U.S. take all the blame for the incident but also that the U.S. abandon its unofficial ally Taiwan. As usual, the genocidal CCP is uninhibited by any interest in truth or justice.
Congressional delegation visits Taiwan… again
Should we poke the bear or poke the tiger? Why not both? On the same day that Joe Biden went to Ukraine, a congressional delegation was touching down in Taiwan to visit with governmental and industry leaders. Now both Moscow and Beijing have something new to complain about.
The Origins of China's Airships
In 2021, writing for The War Zone (part of The Drive, an automotive journalism outlet), Joseph Trevithick and Tyler Rogoway analyzed a new, "gigantic" hangar in the Xinjiang Autonomous Region — about the right size for balloon development.
Putin's historic speech suffers mystery BLACKOUT across Russia as state TV channels go down 'after huge hack'
VLADIMIR Putin's speech suffered a mass blackout as Russian state TV channels were reportedly hit with a huge hack attack.
Russia 'aims to "absorb" Belarus by 2030 according to leaked document setting out plan to infiltrate the country'
Secret dossier says there are three different approaches to annexing Belarus. But Putin's desire to absorb Belarus into Russia should not come as a surprise.
China beats Tesla to Nigeria's lithium riches
China already controls 60% of the world's lithium processing. Now it's exploring new frontiers to expand its dominance.
UN Inspectors Find Weapons-Grade Uranium at Iran Nuke Site
Times of London: "Inspectors from the United Nations have found traces of uranium enriched to near-weapons grade at a site connected to Iran's nuclear programme."
U.S. to Expand Troop Presence in Taiwan for Training Against China Threat
The Pentagon is helping Taiwan focus on tactics and weapon systems that would make the island harder to assault
China's Checkbook Diplomacy Has Bounced
China can make friends or break legs. It can't do both.
China Is Practicing How to Sever Taiwan's Internet
The cutoff of the Matsu Islands may be a dry run for further aggression.
Wagner POWs: The Russians beat us until morale improves — or we're dead
First, the good news for Wagner's prison recruits. "Zeroing" — the policy of killing anyone who complains — has been cancelled. The bad news: Ukrainians have gotten so good at "zeroing" them that Yevgeny Prigozhin's private army can't afford to kill their own people any more. Instead, prison volunteers get beaten, or they obey orders to act as cannon fodder in battles such as Bakhmut.
Russia's Medvedev floats idea of pushing back Poland's borders
Former Russian president Dmitry Medvedev said on Friday that the only way for Moscow to ensure a lasting peace with Ukraine was to push back the borders of hostile states as far as possible, even if that meant the frontiers of NATO member Poland.
Campaign to Boot Russia from U.N. Security Council Continues
At the one year mark of the invasion, Ukrainian efforts to secure Russia's removal from the Security Council continue. In an op-ed for Time this week, Ukrainian members of parliament Alona Shkrum, Dmytro Natalukha, and Lesia Vasylenko press the case that Kyiv's diplomats have made since the outset of Russia's military campaign.
Media outlets get a close look at China's operations in the South China Sea
Today is the one year anniversary of Russia's invasion of Ukraine and while the US is doing a lot to fund and supply Ukraine's effort to push Russia back inside its own borders, there's also a clear focus on making sure something similar doesn't happen with China invading Taiwan.
National
Americans applying for controversial 'golden passports' more than any other nationality, report says
A new report has determined that more wealthy Americans are looking to purchase a unique status symbol — not a yacht or a private plane, but citizenship abroad via a 'golden passport.'
Democracy Is Like a Streetcar
When you get to your stop, you get off. This famously cynical pronouncement by Turkey's Recep Erdogan has been taken to heart by American Democrats. Just win once, and we never have to worry about losing again! Here in Minnesota, the Democrats now control the House, Senate (by a single vote) and the governorship, and their radical agenda extends to remaking the state's election laws to their advantage.
Is Your Baby 'Nonbinary'? Social Workers in Pennsylvania Are Now Required To Say
Pennsylvania social workers must now determine if newborn children identify as "nonbinary," according to government forms reviewed by the Washington Free Beacon.
Explosion Destroys Ohio Metals Factory, Injuring Over a Dozen People
The cause of the explosion at the brass and bronze alloy factory is not known.
Chicago: 55 Schools Have Zero Students Proficient in Reading or Math
"There were 22 schools that had no students who could read at grade level; another 33 schools claimed that no students could perform math at grade level."
Supreme Court for first time casts doubt on Section 230, the legal shield for Big Tech
Internet giants such as Google, Facebook, YouTube and Twitter owe much of their success to a legal shield erected by Congress in 1996.
Supreme Court weighs Google's liability in ISIS terror case
The Supreme Court is taking up its first case about a federal law that is credited with helping create the modern internet by shielding Google, Twitter, Facebook and other companies from lawsuits over content posted on their sites by others.
Bait and Switch: Sen. Vance Asks Biden's FCC Nom Whether Flipped Racist Tweets are Problematic
Don't expect someone who says, tweets or posts radically racial comments to understand why or why not those things might be problematic, particularly when they're up for a prominent position within President Joe Biden's regime.
Trump's Appeal Becoming More Selective
In the movie This Is Spinal Tap, the over-the-hill band explained its declining crowds by saying that its "appeal is becoming more selective." Donald Trump's latest harangue put me in mind of that euphemism
NASA Confirms 1,000 Pound Meteor Hitting Ground Caused Big Boom in Texas
The impact comes about 10 years after the February 15, 2013, when an asteroid hit in Chelyabinsk, Russia, causing a spectacular explosion.
The 'Great Awokening' Is Transforming Science and Medicine
The "great awokening" touches every elite institution in America, mostly radiating out from our compromised system of higher education. One of the most disturbing and illuminating aspects of this cultural revolution is how much it is transforming science and medicine.
At Texas A&M, a Different Kind of "Climate Change"
Efforts to make the campus more welcoming have alienated students.
What's the Real DEI Agenda?
Diversity, Equity, and Inclusion — pleasant words that are supposed to help improve college campuses. Students will feel more welcomed. Everyone will get along. Smiley faces all over.
Man wanted for racist egg-throwing spree on San Francisco Muni bus
San Francisco police are looking for a man who has been accused of yelling anti-Chinese expletives while throwing eggs at Asian passengers on a Muni bus last week.
Democrat Jon Tester Will Seek Fourth Term as Montana Senator
Montana's incumbent Democratic senator Jon Tester announced on Wednesday that he will seek a fourth term in the U.S. Senate
Ex-Proud Boy Testifies Group Sought 'All-Out Revolution' in Capitol Riot
Former leader takes stand against onetime comrades charged with seditious conspiracy
Zombie skin-rotting 'tranq' drug takes over streets of America as expert warns there's no medication to reverse overdose
A SKIN-ROTTING drug commonly known as "Tranq" or "Tranq dope" has hit the streets of Philadelphia and is making its way to California, The U.S. Sun can exclusively reveal.
JWST discovery of 6 galaxies from beginning of universe 'creates problems for science'
Six enormous galaxies that formed just half a billion years after the Big Bang could rewrite what astronomers know about the birth of our universe. They contain some of the first stars that lit up the cosmos and are much bigger than scientists thought was possible, according to researchers from Penn State University.
California Lawmakers Introduce Bill To Ban 'Deeply Racialized and Harmful Practice' of Police Dogs
The reason? Racism, of course.
Lengthening Statute of Limitations to Stop Transgender-Youth Mutilations
I believe that one day the transgender moral panic will come crashing down. But not before thousands of minors are harmed by having their natural puberties blocked, breasts removed, and even worse. Indeed, "De-transitioners" — people who realize they really are the sex they were born — are already appearing and complaining about how they were abandoned or pressured by medical professionals to engage in medical or surgical "affirming care" as it is incorrectly called. Some, like Chloe Cole — are planning to sue.
Professor describes how woke cultists left him 'trapped in anti-racist hell'
I somehow missed this when it was published nearly two weeks ago. Vincent Lloyd is an associate professor at Villanova who has written a number of books including some on anti-blackness and prison abolition. To say he's a progressive would be putting it very mildly. But this month he wrote a description of an experience he had last year. It's titled "A Black Professor Trapped in Anti-Racist Hell."
Out: Food deserts. In: Food swamps
Most of you have probably heard of the concept of so-called "food deserts." These are areas where there are few supermarkets selling fresh, healthier foods. In theory, the further people have to travel to shop for groceries, the less likely they will be to cook and eat healthy meals, leading to a decline in overall health. But the Columbia University Medical Center recently conducted a study to explore a different but related phenomenon. It's what they call "food swamps." These are areas where there are once again few grocery stores selling fresh foods, but an abundance of fast food joints selling burgers, fries, and other greasy, less healthy options. They concluded that there are plenty of food swamps, and people living near them are significantly more likely to experience hypertension, strokes, and heart failure.
Biden nationalizes DEI
Chris Rufo has posted a discourse he titles "Biden nationalizes the DEI bureaucracy" ("How the president's recent executive order threatens to subvert the principles of liberty and equality") on President Biden's long and painful DEI executive order with this introduction.
Race-Baiting Radical Angela Davis Learns Some of Her Ancestors Arrived on the Mayflower
"Oof. That's a little bit too much to deal with right now."
Equal Protection Project (EqualProtect.org) Launched To Fight Equity Discrimination
"We are starting equalprotect.org, the Equal Protection Project, because we're seeing very troubling patterns in society…. We are seeing that unfortunately, under the concept of equity, that there is outright discrimination on the basis of race."
First GOP Presidential Debate Scheduled for August
The RNC voted on Thursday to host the first GOP presidential primary debate in Milwaukee in August. "At this time, no other debates have been sanctioned, nor has the final criteria for the first debate been decided," RNC chairwoman Ronna McDaniel wrote in an email to RNC members.
Brian Kemp: Time for the Georgia GOP to Leave the Georgia GOP
A political party consists of a number of disparate elements: voters, elected officials, donors, activists, public advocates, official party organs, think tanks, and outside campaign professionals. In the Republican Party of today, some of these are in healthier shape than others. Hardly any part of the party is in worse condition right now than the official party organs at the state level. In one state after another, the official Republican Party is at best useless and at worst an affirmative enemy of the party's causes and electoral chances. Some state parties have been taken over by zealots and lunatics, some by more cold-blooded grifters. The Arizona Republican Party's efforts to censure anyone who dares win a statewide election in their state as a Republican is an icon of idiocy.
Florida's "reverse woke" detransition coverage bill
Florida continues on its quest to establish itself as "the state where woke goes to die." The latest chapter in this story involves a new bill introduced in the state legislature known as the "Reverse Woke Act." If passed, the proposed law would require any employer that covers "gender transition" services to also pay for detransition medical care, even if the employee had the original procedure done in another state. It would also apply if the patient is no longer with the company. The bill is seen as a shot across the bow toward states like California that bill themselves as "sanctuary" states for transgender people seeking medical services not allowed in their home state.
The Sex-Change Lawsuits Begin
Survey data indicate that a high percentage of people who underwent sex-change operations when they were young eventually regret it. The data also suggest that most minors who express gender dysphoria have a multitude of problems, including, in many cases, autism. Yet sex-change clinics around the world frequently hustle disturbed minors into permanent, life-altering chemical regimes and brutally invasive surgery.
Mike Pence's Advancing American Freedom Demands Answers on FBI Targeting 'Radical-Traditional Catholics'
Advancing American Freedom, a policy advocacy group launched by former Vice President Mike Pence, is demanding answers from the FBI about its memo urging agents to develop "sources with access," including in "places of worship," to probe an alleged relationship between "racially or ethnically motivated violent extremists" and "radical-traditional Catholic ideology."
Minnesota HS Student: 'Principal's Attempt to Unify Us' Ended Up 'Pitting Us Against Each Other Based on Characteristics We Can't Control'
"After a year of teachers telling me I'm a racist, I have never noticed race more"
Social-Justice Curricula Having Measurable Impact on Students, Study Finds
Both critical race theory and radical gender ideology are widespread in American schools and are measurably shifting students to the political left, according to a Manhattan Institute report released Thursday.
Tennessee moves to ban drag performances
In a move that seems almost certainly doomed for failure, the Tennessee state legislature passed a bill on Thursday that would ban drag shows in public spaces. Governor Bill Lee will need to decide whether to sign it into law or not. The language of the bill seems quite broad, declaring that "male and female impersonators cannot provide entertainment that appeals to prurient interest." A first conviction under this proposed law would be treated as a misdemeanor while a second conviction would be a felony, potentially resulting in jail time.
Gisele Fetterman tweets about driving to Canada when news about her husband broke
Last week we learned that Sen. John Fetterman was being admitted to the hospital to deal with serious depression which was connected to his struggles to perform his job. He's still dealing with ongoing auditory/language problems from a stroke which nearly killed him prior to last year's election. And there's some indication that the stress of continuing campaign followed by the stress of starting work in a new job has set back his recovery, maybe even permanently. At the time Fetterman's wife asked for privacy.
Stanford's Class of 2026 Doesn't 'Look Like America'
The demographic profile of Stanford University's class of 2026 is out, with 1,736 matriculated students set to attend one of the world's most prestigious universities. But as some perceptive critics were quick to notice, one key demographic is disproportionately underrepresented: While whites make up more than 50 percent of the nation's adolescent population, per 2019 Office of Population Affairs numbers, they were only 22 percent of Stanford's incoming class of freshmen.
Democratic Party of Nevada in Chaos Two Years After Bernie Sanders Supporters Took Over
"even key figures in Bernie world — including Sanders himself — say they are unhappy and embittered by what's transpired"
Nevada DSA: 'the Democratic Party is a dead end'
Politico has an interesting story up today about the current chaos taking place in the Nevada Democratic Party. The party was upended in 2021 when Bernie Sanders supporters took it over. That was considered a big win by socialists around the country but, shockingly, it hasn't worked out so well.
Short Circuit: A Roundup of Recent Federal Court Decisions
Boisterous school children, suspicious mispronunciations, and convicted misdemeanant Don Blankenship.
Economy & Taxes
Key US inflation measure surges at fastest rate since June
The Federal Reserve's preferred inflation gauge rose last month at its fastest pace since June, an alarming sign that price pressures remain entrenched in the U.S. economy and could lead the Fed to keep raising interest rates well into this year.
The Big Myth Is Full of Recycled Anti-Capitalist Cheap Shots
A new entrant in the anti-neoliberalism genre fails to land any blows.
International
Puffin Books: From Publisher to Censor
Puffin Books' secret rewriting of some of Roald Dahl's books is made worse for many Brits — or, at least those not in their earliest years — by the extraordinary role that Puffin used to fill in British children's literature.
Dulling Dahl for dullards
Piers Morgan calls the rewriting of deceased author Roald Dahl's books by his publisher a "woke overhaul." Morgan's New York Post column links to the Telegraph's "stunning, damning exposé" headlined with the GIF "The (re)writing of Roald Dahl"
AMLO stands by his lefties
Down in Mexico, President Lopez Obrador, who literally thinks he is the leader of the Third World, is engaged in a fight with the nation of Peru. You may remember that AMLO, as they call him, did not accept the change of presidents in Peru. He did not like that his "amigo" from the Left, President Pedro Castillo, was removed and replaced by VP Dina Boluarte. It was completely legal under the Peruvian constitution, but AMLO has a case of selective outrage. After all, he recently embraced the unelected "presidente" of Cuba. Peru had elections and Cuba didn't, but AMLO loves those lefties.
Penguin Will Publish Roald Dahl's Books in Original Form After Censorship Backlash
"Readers will be free to choose which version of Dahl's stories they prefer."
Opinion
Racially Based 'Justice' Is Built on Flawed Reasoning
Provincial justice ministers of Manitoba and Saskatchewan are urgently calling on the federal government to "convene a bail reform summit to address the increasing level of violence faced by Canadians." Other provincial justice ministers have voiced similar concerns.
Transforming WHO into a Public-Health Technocracy
In the name of preventing and fighting pandemics, the Biden administration and international entities are negotiating an agreement that would establish a public-health technocracy. The proposed treaty, known as the "WHO Convention, Agreement or Other International Instrument on Pandemic Prevention, Preparedness and Response" — or WHO CA+, for short — would transform WHO from a purely advisory organization into one with regulatory power to enact international public policies.
Coolidge: Last of the Founding-Era Presidents
Since it is President's Day, I thought I might as well post up my prepared remarks presented last Friday in Washington at the Coolidge Foundation conference that marked the centennial of Calvin Coolidge's ascension to the White House following the death of Warren Harding. Amity Shlaes, Coolidge's best biographer, challenged me to make the case that Coolidge belongs on Mount Rushmore, which I was only too happy to accept. As usual I departed substantially from my prepared text here, as is my usual practice in conference settings, but I forgot to record it as I had intended for use as a podcast.
Big Government vs. Different Government
The rare conservative who takes ideological cues from CNN was perhaps delighted on Sunday by the outlet's apprehension over the notion that Florida governor Ron DeSantis might finally and irrevocably transform the party into a vehicle for big government.
National Conservatism: A Force for the Status Quo?
There has been a lot of talk about "national conservatism" as a new current of thought on the right. Its adherents are purportedly distinguished from other kinds of conservative by their renewed focus on matters directly pertaining to national sovereignty (trade, immigration, foreign policy); by their greater willingness to employ state power to secure political ends; and by their claims that the conservatism of the past few decades is inadequate to our present challenges and merely serves as a reinforcement of the status quo, whether intentionally or not.
Mike Pence, Dick Cheney, and the Constitution
Nowadays, we tend to think of Vice Presidents – wrongly – as a sort of junior or co-President, but that's not actually how it works at all.