News of the Week for Jan. 22nd, 2023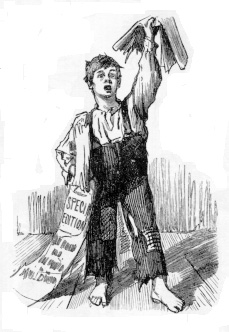 Abortion
Dobbs Decision
Anti-abortion advocates hold annual March for Life rally for first time since Roe was overturned
Anti-abortion advocates descended on the National Mall in downtown Washington, D.C., on Friday for the annual March for Life rally, marking the event's 50th anniversary with the first march since the Supreme Court overturned the ruling that protected the right to an abortion nationwide.
Gun Rights
Judge Issues Temporary Restraining Order on Illinois Gun Ban for the Plaintiffs Who Sued
"The Defendants in this case did not follow the procedural requirements necessary for this legislation to stand up to the strict scrutiny that is required when restricting rights to avoid definitional irreparable harm."
Hide the Decline
Environment &"Green Energy"
Wyoming State Legislators File to Phase-Out Sales of New EVs by 2035
While this is a symbolic move, Wyoming certainly offered rational reasons for this bill.
Biden Admin Clashes with Conservation Groups, Native American Tribes Over Lithium Mines
Meanwhile, Sweden finds the largest rare earth deposit in Europe….and may now have a government able and willing to develop this resource.
Climate Activism Isn't About the Planet. It's About the Boredom of the Bourgeoisie
The downfall of capitalism will not come from the uprising of an impoverished working class but from the sabotage of a bored upper class. This was the view of the Austrian economist Joseph Schumpeter in 1942. Schumpeter believed that at some point in the future, an educated elite would have nothing left to struggle for and will instead start to struggle against the very system that they themselves live in.
Thunberg arrest? It was staged
Greta Thunberg was famously arrested yesterday in that protest over the expansion of a German coal mine. John wrote about her first arrest, and there was a second yesterday.
The Censorship Ratchet: This Time It's Fossil Fuels
It's almost as if there was a playbook, but with different groups working on variants of a theme, where the theme is always "shut up."
WEF/Davos presents the glass bubble where you and the bugs you eat will live in the future prepared for you
The well-heeled and well-connected have certainly been busy in Switzerland this week, and I'm not just talking about escort services. There have been all sorts of plans and big ideas floated to their fellow attendees. All in a concentrated effort to further their collective vision of the future as they see it and refine how they'd like to manipulate it to fit within the parameters they've chosen.
Obamacare
Government in Healthcare
Obamacare Is Dead
It doesn't work because it couldn't work.
War & Terror
Will the White House finally renew our deal with the Marshall Islands, other Pacific nations?
Our relationship with the Republic of the Marshall Islands (RML) began going downhill almost as soon as Joe Biden took office. America's compact with the island nation, known as the Compact of Free Association, is set to expire this year and they have some new demands they have been pushing us to discuss, but they've received very little diplomatic attention from the White House. This has left the RML looking at other possible options and China has been courting them heavily. Now, with the eleventh hour approaching and Beijing knocking on their door, perhaps we'll make some progress. (Better late than never, I suppose.) The AP is reporting that the Biden administration is in talks to renew our compact. They are also reportedly closing in on negotiations with Palau. Now we just have to cross our fingers and hope that there's someone inside this administration competent enough to pull off the deal.
Korean nukes–this time for the South?
South Korean President Yoon Suk-yeol dropped a bomb on Wednesday that didn't get as much attention as it should have.
Russian 'intelligence gathering ship' off the Hawaii coast being monitored by US Coast Guard
THE US Coast Guard confirmed it is monitoring a suspicious Russian ship that has been sailing off the coast of Hawaii.
Strengthening the U.S.–Indian Naval Relationship
Admiral Karambir Singh (Ret.) of the Indian Navy and Blake Herzinger of the American Enterprise Institute have produced a fascinating piece for War on the Rocks, a journal of defense commentary, titled "Partnership, Not Threats: How to Deepen U.S.-Indian Naval Cooperation."
Antifa Terrorists Riot In Atlanta: Set Police Cars On Fire, Damage Businesses
"We already know that we have arrested actors that have already been involved in other criminal activity and are involved in a manner to deter the building of the public safety training center"
China's Xi Tells Border Troops To Be 'Ready For Combat' Amid Rising Tensions With India
Xi's statement comes after last month's border clash between the two nuclear-armed Asian countries.
The US Navy launched a missile from a ghost ship. Wait, what?
The uncrewed ship is called the USV Ranger, and it's part of the Ghost Fleet Overlord program.
National
Biden, Secret Service Don't Have Visitor Logs at Delaware Residence Where Classified Documents Were Found
Why doesn't the Secret Service keep logs of the president anywhere he goes for security reasons?
Youngkin goes ballistic on equity and what schools do to achieve it vice excellence
This past Friday, four more Virginia high schools admitted to withholding National Merit notifications from students who had earned them.
***************
New Mexico: State legislature candidate arrested for allegedly hiring people to shoot at the homes of his rivals
Hoosier Rep. Jim Banks enters the race for U.S. Senate
Rep. Mike Banks (R-IN) announced today that he is running for the Republican nomination in Indiana for U.S. Senate. Currently serving in the House, Banks is running on an America First agenda.
We Investigated a Suburban LGBTQ Pedophile Ring. Here's What We Found.
A months-long Townhall investigation reveals disturbing new details about the affluent LGBTQ-activist couple accused of sodomizing their young adopted sons—now ages 9 and 11—and distributing "homemade" child pornography of the sexual abuse. Half a year after the shocking story made national news, Townhall is the only outlet following up on the criminal case in Georgia that has since seen zero headlines written about it. We've found that it's far, far worse than what was first reported.
New frontiers in menstruation
When it comes to gender follies, Minnesota Democrats are keeping up with their insane colleagues on the coasts. DFL state representative Sandra Feist has been pushing a bill "that would require school districts and charter schools to provide students in grades four through 12 with access to free menstrual products in student restrooms." Feist's bill was approved in committee last year by a 12-4 vote. See Feist's news clip. The news clip also maps out new frontiers in poverty: "Elif Ozturk, a sophomore at Hopkins High School, said 'period poverty' is an issue she's encountered among classmates."
Democrats Try to Criminalize Free Speech
Representative Sheila Jackson Lee has introduced legislation that would make advocates of "white supremacy" guilty of conspiracy if someone commits a "hate crime" that supposedly is inspired by them.
Repressive Tolerance: "Once they get you to change your language, you have now complied with their ideology"
My interview on Fox News Digital about word policing: "It's just a way of imposing their political viewpoint on everybody… It is simply a power play."
What Deals Did McCarthy Make to Become Speaker?
Rep. Vern Buchanan (R-Fla.) was the ranking member of the powerful House Ways and Means Committee and was all set to take the gavel in the new Congress. Then Rep. Kevin McCarthy's (R-Cali.) bid to become speaker hit a roadblock and he tossed Buchanan under the bus to give the powerful seat to Rep. Jason Smith — then fifth in seniority on the committee.
Elko County health board to consider banning COVID, flu vaccines
The Elko County Board of Health is scheduled to meet Wednesday to discuss and consider placing a moratorium on COVID-19 and flu vaccines in the county.
American Education Policy Has Turned against Boys and Men
Feminists began taking over American education decades ago. They wanted to help females and largely viewed males as a problem. The result is an educational system that serves boys and men poorly.
DeSantis: AP African-American Studies Program, as Written, Violates Florida Law
The College Board — the group that runs the SAT test and the Advanced Placement (AP) program — has launched a pilot version of an AP African-American Studies (APAAS) course, to great fanfare in the mainstream press. Although the APAAS pilot has received plenty of publicity, the College Board has clothed the course in secrecy. The curriculum has not been publicly released, nor have the names of the approximately 60 schools at which the pilot is being tested.
It's a Social Contagion
One theory is that it is only in progressive, trans-friendly environments that the "true" transgender child feels able to identify as such. But what is the "true" transgender child? Certainly, there are children and teenagers confused or unhappy about their sexed bodies. But telling such young people that their bodies may be wrong — and in need of an urgent overhaul — risks causing more unhappiness in the long run.
Feeling the Vern
Vern Buchanan exploded after losing Ways & Means to a McCarthy ally, fueling anxiety that he could retire out of pique—and that McCarthy's favor trading has eroded his narrow margin of support.
Trump says evangelical leaders not yet endorsing him is 'sign of disloyalty'
Trump accuses evangelical and pro-life communities of being unappreciative of his role in overturning Roe v. Wade
South Dakota Republicans Introduce Ban on Medical Sex Changes for Children
As I detailed in a long investigative piece earlier this month, South Dakota — one of the most conservative states in the nation — has been stymied in its attempts to combat gender ideology by the influence of a major Sioux Falls–based health-care company, Sanford Health. Despite the conservatism of the state's voter base, the South Dakota GOP's close relationship to Sanford — which profits from sex-change drugs and surgeries — has led the Republican-supermajority legislature to kill dozens of conservative efforts to curb the influence of the transgender movement in the state, including various bills that have passed in numerous other red states.
Alec Baldwin & 'Rust' Armorer To Face Criminal Charges Over 2021 Fatal Movie Shooting, Santa Fe D.A. Says
Alec Baldwin and armorer Hannah Gutierrez-Reed will face criminal charges for the October 2021 fatal shooting of Rust cinematographer Halyna Hutchins on the film's set, the Santa Fe District Attorney said Thursday.
Supreme Court Poised to Reconsider Key Tenets of Online Speech
For years, giant social networks like Facebook, Twitter and Instagram have operated under two crucial tenets.
Secret Service has a List of Regular Visitors to Biden's Delaware Home That Stored Classified Documents
Now we learn the Secret Service collects "information on guests with regular access to the home."
Segregated Providence (RI) Teacher Event Open Only to "Educators of Color" Challenged By Legal Insurrection Foundation
After our letter warning the event violated state public accommodations laws and Fox News coverage, the District changed the location of the event and the sign up form was changed to list "white" as a category for registration.
Indiana's 2024 GOP Senate Primary Heats Up Early
The 2024 GOP primary for Indiana's U.S. Senate race is already heating up. The two front-runners — Congressman Jim Banks, who has already announced his candidacy, and former Indiana governor Mitch Daniels, who is widely expected to do so soon — have thus far maintained largely respectful public postures toward one another, but shadowboxing among surrogates has commenced.
Free the (trans/nonbinary) nipple
You have to admit, this is funny. Facebook and Instagram have gotten themselves tied up in a knot over what forms of nudity are or are not appropriate for display on their platforms.
Only Leftists Can Teach
That the Left has taken over public education (and most private education) in America is common knowledge. But the extent to which it has solidified its grip, and is in the process of driving out all non-conforming thought, may not be.
Democrat Ruben Gallego to challenge Kyrsten Sinema for Senate seat
Arizona Democratic Rep. Ruben Gallego on Monday plans to launch a challenge against Sen. Kyrsten Sinema, CBS News has learned.
High School Then and College Now
In this post on Power Line, Steven Hayward points to data showing that the average IQ of college grads today is barely above the level of high-school grads around 1960.
America in Decline? World Thinks Again.
Bolstered by a strong response in Ukraine, the U.S. is once again the talk of Davos.
Baltimore County to cut gifted and talented student program. "Equity?"
A battle is brewing in the Baltimore County School District in Maryland this month and it should serve as yet another reason to keep an eye on what your local school boards are up to. They are currently working on the district's budget for fiscal year 2024 and parents have noticed some significant cuts to the gifted and talented students program. The proposed budget would not end the program entirely, but it would eliminate three of the four teaching positions currently assigned to the program. Parents have pointed out that students who qualify for the program enhance their chances of being accepted to prominent universities and one teacher is simply not enough to handle all of the qualifying students. Others are asking why this particular program is in the crosshairs for having its budget slashed.
Short Circuit: A Roundup of Recent Federal Court Decisions
Sex trafficking, child-pornography solicitation, and FERC.
Virginia Teen Sex-Trafficked Twice After School Hides Gender Identity From Her Parents
After the 14-year-old was found being sexually assaulted in another state, a judge kept her from loving parents because they questioned her transgender identity. Then she was trafficked again.
Economy & Taxes
AGs Pressure Advisory Firms to Ditch ESG, Alleging Wrongdoing
Considerations related to climate change and diversity, equity, and inclusion may violate contracts and state law, the 21 attorneys general said.
The Senate Can Provide Tax Relief to Americans This Year
And it doesn't need the House's help.
Are House Republicans serious about a 30% national sales tax?
Answer: Maybe, but not all by itself. That makes the sales pitch not just fraught but entirely hypothetical — and a political headache for the GOP and Kevin McCarthy.
What House Republicans Should Know about the Fair Tax
To become speaker of the House, Kevin McCarthy reportedly promised a floor vote on the Fair Tax Act. The bill would replace the existing income, payroll, and corporate taxes with a new national sales tax. The bill says the sales-tax rate will be 23 percent. What it means is that a product that costs $100 without the tax will cost $130. (The $30 in taxes is 23 percent of the total price of $130.) Most people will think of that as a 30 percent tax.
International
EU Official at WEF Tells Brian Stelter That Free Speech Is on Its Way Out in the U.S.
Does she know something we don't know? Vera Jourova, who holds the fanciful title of vice president of the European Commission for Values and Transparency, said Tuesday at a World Economic Forum (WEF) panel that "soon" the United States will have "illegal hate speech laws." Certainly the Left is making a hard push for such laws, but such initiatives always run into a buzzsaw known as the First Amendment. Does Vera Jourova have some insider knowledge about how the Left plans to eliminate that obstacle?
Canadian Study Shows 55% of Trans Women with 'Bottom Surgery' in Pain for Years after Surgery
Meanwhile, via Libs of Tik Tok, in a shocking reversal of all things progressive, a trans activists explains why man-made is superior to natural.
Two drinks a week is enough, Canadians told just weeks before heroin is legalised
Justin Trudeau introduced some of the strictest guidelines on alcohol in the West ahead of the decriminalisation of certain Class A drugs
Davos elites to you and me: The problem is too much free speech, you know
Just in case you were tired of all the bias, shadow-banning, de-platforming, trolling, blocking, muting, doxing, harassment, abuse, and all of the many other wonderful contributions social media has presented to our political climate, leave it to the Davos elites to make you fall in love with Twitter all over again.
This Is Astonishing
The EU is now importing more energy from the U.S. than from Russia
Unexpected: Church of England holding tight to marriage means "man and woman"
Of all the religious institutions one would expect to crumble in the face of unrelenting pressure from the alphabet fanatics, the notoriously liberal Church of England might well have been at or near the top of your list. There has been decade upon decade where the indignant howls of believers could be heard clearly across the Atlantic as one Archbishop of Canterbury or another issued some outrageous statement or edict (tres controversial Rowan Williams is the name that springs to mind immediately), even as the faithful yowled in unheeded protest.
BBC wonders if eating plants is ethical or murder
Did you know that according to the Swiss Federal Ethics Committee on Non-Human Biotechnology, plants have basic rights?
Everybody Wants to Rule the World
But some people think they actually do. Check out John Kerry, a man of limited intelligence but infinite self-regard, on his status as a master of the universe, along with the others at Davos
New Zealand PM Jacinda Ardern suddenly resigns; how "free shipping" from Chinese companies is actually paid by Westerners
The "woke left's poster child" as Andrew Bolt calls her below — New Zealand prime minister Jacinda Ardern — suddenly resigned ahead of the elections, saying "she didn't have enough in the tank" for another 4 years of disastrous misgovernment.
China's Global Mega-Projects Are Falling Apart
Many of China's Belt and Road infrastructure projects are plagued with construction flaws, including a giant hydropower plant in Ecuador, adding more costs to a program criticized for leading countries deeper into debt
Opinion
Racial Preferences and the Fainthearted Supreme Court
For 45 years, the justices have tried to set strict limits and colleges have ignored them. It's time for a bright-line ruling that discrimination is unlawful.
D.C.'s crime bill could make the city more dangerous
Washington could become a more dangerous city if the D.C. Council votes Tuesday, as currently planned, to override Mayor Muriel E. Bowser's veto of a bill that decreases punishments for violent crimes such as carjackings, home invasion burglaries, robberies and even homicides. The far-reaching rewrite of the criminal code will further tie the hands of police and prosecutors while overwhelming courts. With the capital city awash in handguns, the measure would also scale back penalties for convicted felons illegally carrying firearms, as well as for using them to commit crimes.
Why Deception Is Essential to the Left
News item: Stanford University withdraws its "Harmful Language" list after it received widespread publicity—and universal ridicule. But other universities are quietly imposing similar "language guidance" albeit without high-profile master lists that would expose them to the withering laughter and contempt they deserve.
The Co-dependency of Biden and Trump
The classified documents saga underscores how much they need each other in a 2024 rematch.
The Mitch Daniels Insurgency vs. the Jim Banks Establishment?
Two candidates are already getting the most attention in the 2024 Indiana Republican Senate primary. One has already announced he's running. He leads the largest ideological caucus in Congress and recently received the endorsement of two major conservative political organizations and is seeking one from the most recent Republican president, who's also the frontrunner for the 2024 Republican nomination. The other candidate hasn't officially announced he's running, yet he's been subjected to caustic mudslinging and threats from the political powers that be, aimed at dissuading him from entering the contest. So who's the establishment candidate in this race?
Federal Regulation vs. the Constitution
Very little federal regulation relates to matters that are supposed to be within the sphere of the central government, yet federal agencies eager to exercise control abound. One (the Consumer Product Safety Commission) declares that it wants to keep Americans safe from the menace of gas stoves; another (the Securities and Exchange Commission) demands that publicly traded companies commit themselves to a green agenda. This is detrimental to individual liberty.
A World Without Affirmative Action
We need creative thinking and real problem solving to address inequality in education.