Another "quick takes" on items where there is too little to say to make a complete article, but is still important enough to comment on.
The focus this time: It ain't just limited to academia.
First, a little mood music:
Carrying on…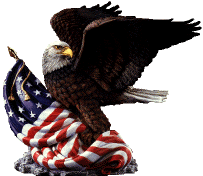 A woke school district has, unsurprisingly, an "Anti-racism, Anti-Discrimination[,] and Anti-Harassment Policy". But now they are demanding that the entire town the school is located in to not only adhere but inform on those unwoke violators of said policy.
"The 'Anti-racism, Anti-Discrimination and Anti-Harassment Policy' at South Kingstown school district in Rhode Island says anyone in the educational community is 'personally responsible' and must 'immediately report' different kinds of racism including, 'cyber racism,' 'interpersonal racism' and 'institutional racism,' according to the district policy. The policy states that "any member of South Kingstown is encouraged to report incidents or allegations of incidents" that break anti-racism policy guidelines. …

"The school district administers 'No Contact Orders,' prohibiting any verbal and physical contact between the alleged offender and victim, once a report is filed, the policy states. The policy aims to create a district that is 'actively anti-racist and anti-discriminatory.'

"'The South Kingstown School District Anti-Racism policy creates a paranoid, stasi-style online reporting system for any member of the Town of South Kingstown to report not only incidents of racism, but also cyber racism and interpersonal racism as defined by the district,' Nicole Solas, South Kingstown resident and Independent Women's Forum senior fellow, told the Daily Caller News Foundation.

"Violations of the policy include racism, defined as 'systemic oppression of a racial group,' and cyber racism, which is racism on websites and blogs, as well as text messages, emails, images and videos, the policy stated. Interpersonal racism, defined as pre-judgment or bias in 'privately held beliefs, conscious and unconscious and external behaviors and actions towards others,' and institutional racism, which is "inequitable outcomes for students who identify as Black, Indigenous, and People of Color in institutions," are both included in the policy."

Halloween is racist now and must be canceled in the name of "equity".
"A Seattle elementary school canceled Halloween activities over concerns about student equity and inclusion. Specifically, Seattle Public Schools says Black males do not celebrate and, more generally, students of color feel marginalized by the holiday. One parent, however, thinks this is an 'exercise in affluent white vanity that is wokeism.'

"Benjamin Franklin Day Elementary (B.F. Day) in Seattle's Fremont neighborhood typically hosts Halloween festivities each year. They include a 'Pumpkin Parade' where students wear costumes if they choose. But the school administration changed its focus to 'foundational beliefs around equity for our students and families,' and, consequently, they're canceling Halloween.

"This year the only thing spooky and creepy is the school's commitment to wokeness. What could be more equitable than having strangers give you free candy? Not to the school's Racial Equity Team that decided with staff to gut Halloween."

Apparently the evil White supremacist System of Oppression™ is oppressing Black people with… a lack of trees.
"A report on alleged systemic racism released Wednesday and greenlit by California Gov. Gavin Newsom is calling for the planting of trees statewide 'to create shade equity' and reduce 'heat islands in black neighborhoods.'

"The 500-page report was released after Newsom, a Democrat, signed legislation in 2020 forming a nine-member task force to 'inform Californians about slavery and explore ways the state might provide reparations.' It describes tree demolishing in black neighborhoods for highway construction and says climate change makes these areas hotter.

"'Nationally, formerly redlined areas consistently show hotter temperatures than other areas,' the report states. 'Therefore, climate change is certain to exacerbate existing, historically-codified disparities that track existing housing-related harms experienced by African Americans.'

"The report is billed as the first of its kind by a state government to examine slavery and 'the compounding harms that the United States and Californian governments have inflicted upon African Americans,' according to a press release. The California Reparations Task Force issued the document to the state Legislature, and a final report will then be issued prior to July 2023."
TTFN.