News of the Week for April 30th, 2022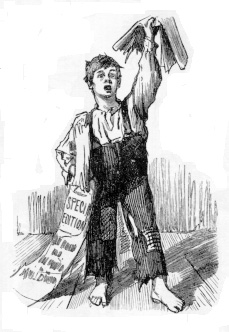 Riots & Revolution
Documents Show Biden Agency That Regulates Credit Unions Promoted Critical Race Theory Agenda
Judicial Watch announced today that it received 15 pages of records from the National Credit Union Association (NCUA) in response to a Freedom of Information Act request which shows the government agency responsible for regulating credit unions required "inclusion and unconscious bias training" for the agency's employees and contractors and offered advice on how to recognize and address alleged "microaggressions" in the workplace. The NCUA is, "an independent federal agency that insures deposits at federally insured credit unions, protects the members who own credit unions, and charters and regulates federal credit unions."
The College Admissions Sausage Factory
Our go-to thinker on civil rights issues, University of San Diego law professor Gail Heriot, is out with a new paper (with co-author Carissa Mulder) on "The Sausage Factory" of college admissions.
Gun Rights
Florida County Sheriff: Residents are More Than Welcome to Shoot Home Invaders
Police arrested Brandon J. Harris, 32, who was arrested after allegedly breaking into several homes in Pace, Florida, and was stopped by a homeowner who fired multiple gunshots at him, according to the Pensacola Daily News.
Hide the Decline
Environment &
"Green Energy"
John Kerry: I'm putting natural gas "on notice"
You have to admire the sense of humor on display by the editorial board at The Wall Street Journal some days. Their article from Friday carried the simple but amusing title, "John Kerry Says the Darndest Things." They're referring to a recent interview that Biden's "climate envoy" did with Bloomberg TV. In it, despite only recently saying that natural gas could be a "bridge fuel" until we have more wind and solar capability, Kerry declared that he was only giving the gas industry "no more than ten years" to find a way to capture and eliminate carbon emissions or we're going to "deploy alternative sources of energy." Since this would essentially amount to a death sentence for natural gas, Mr. Kerry needs to explain just exactly how he plans to make this happen, particularly when he doesn't have any sort of executive authority to declare such mandates.
Wind, Solar Energy Now Killing 48% Of Priority Bird Species With 'Population-Level Effects'
Of California's 23 vulnerable bird species studied (barn owls, golden eagles, road runners, yellow-billed cuckoos…), scientists have found 11 are now experiencing at least a 20% decline in their population growth rates because wind turbines and solar panels are killing them and/or destroying their limited-range habitat.
Climatistas' Bank Heist Defeated
Despite the fact that many large banks and investment houses such as Blackrock have committed themselves to the goal of "net zero" emissions by 2050, when it comes time to make actual investment decisions, they are going to go with "realism" instead.
They're Paneling Paradise to Put Up Solar — a Lot
The pathway to a green future involves taking millions of acres of pristine wilderness and turning them into fields of windmills and hot expanses of glistening panels.
Energy Secretary Granholm Struggles With EV Charger: "How Does This Work? Look Amazing!"
Granholm to face grilling on Biden energy policies.
Arctic Sea Ice Stabilizes, No Trend Reduction In More Than 10 Years As Solar Cycle Starts Off Weakly
The Copernicus program offers very interesting data on Arctic ice. While sea ice has been declining off the Greenland Sea (east of the island), the Chucki Sea (eastern Siberia) shows a very different trend in sea ice extent over the past year. Such deviations have occurred repeatedly since the year 2000.
Climate Colonialists Disrupt African Pipeline, Perpetuate Poverty
Climate activists' ill-founded opposition to fossil fuels threatens to stop a major pipeline project in East Africa and stymie economic growth in Uganda and Tanzania — home to some of the world's poorest people.
Obamacare
Government in Healthcare
Vermont Legalizes Assisted Suicide by Zoom
Remember when we were told that assisted suicide would only be engaged in as part of an intimate and long-term physician/patient relationship?
War & Terror
Scott Morrison says Chinese military base in Solomon Islands would be 'red line' for Australia, US
Scott Morrison says China building a military base on Solomon Islands would be the "red line" for Australia and the United States, but did not say how Australia would respond if it happened.
China moves toward control of Solomon Islands
The last time we looked at any geopolitical issues stemming from the southwestern Pacific, China was making moves to "realign" the Marshall Islands toward themselves and away from the United States. That situation is still playing out, but Beijing has since scored another, potentially more significant win even closer to some of our allies. It was announced this week that the Solomon Islands have entered into a "security pact" with China. News of negotiations between Beijing and the Solomon Islands capital of Honiara appeared to catch the Biden administration flat-footed. An American delegation was dispatched to the island nation for discussions with Prime Minister Manasseh Sogavare, but before they could even arrive to negotiate, China announced that the deal had already been signed. This is not good news, to put it mildly.
Russian explosions point to Ukraine's embrace of the British special forces model
Storage tanks at a major oil depot in the Russian city of Bryansk exploded early on Monday. Was Ukraine responsible?
Pretexts? Explosions in Transnistria put target on Moldova
The Russians have threatened to move on Moldova for eight years. One of their top generals threatened it again last week. Maybe we should start taking it seriously after explosions in the pro-Russian Transnistria region appear to give Vladimir Putin the pretext he wants for invading the technically unaligned state … if Russia can penetrate that far
Rand Paul to Blinken: Don't forget that the countries Russia has attacked used to be part of the Soviet Union
If ever there was a war that an American libertarian should feel somewhat comfortable supporting, it's Ukraine's effort against Russia, no?
Vladimir Putin warns he WILL use nukes against West in 'lightning fast' strike if anyone interferes in Ukraine
VLADIMIR Putin has warned he will use nuclear weapons against the West if anyone interferes in Ukraine. The threat comes as the Russian leader said the response to counterstrikes will be "lightning fast."
Ukraine Updates: Russia Cutting Gas to Poland and Bulgaria, Claims Ukraine Making Nukes
Kyiv also decapitated the Russian in a Russian-Ukrainian Friendship monument from the Soviet era.
Is Ulysses S. Grant Due for a Promotion?
Fans of Ulysses S. Grant are campaigning for a promotion that would elevate Grant to a rank held by only two other former generals, George Washington and the World War I hero John J. Pershing — general of the armies of the United States, above even five-star generals.
Hmmm: China drone manufacturer halts operations in Russia, Ukraine
Is this more of Beijing playing both sides against the middle, or a signal that China may regret its support of Vladimir Putin? The largest manufacturer of commercial drones has "suspended" operations in both Russia and Ukraine. Shenzen-based DJI claims that this reflects the company's principles rather than taking sides, but …
Mysterious attacks in Transnistria add further intrigue to Ukraine war
For decades, Transnistria's reputation was as an outdated oddity in Europe. The breakaway region, officially known as Pridnestrovian Moldavian Republic, sits on a sliver of land in the small post-Soviet state of Moldova. It operates as a de facto separate state, but it has little international recognition. Despite backing from Moscow and the presence of Russian troops, the only governments that recognize it are other self-declared states like Abkhazia, Artsakh and South Ossetia.
Russia-Ukraine war latest: Former NATO commander warns that West must gear up for war
As Russia's invasion of Ukraine hits its 64th day, a former NATO commander urged the West to prepare for a "worst case" scenario: war with Russia. Meanwhile, U.N. Secretary-General António Guterres on Thursday visited areas around Kyiv that were formally held by Russian forces. "The war is evil," he said while standing beside destroyed apartment blocks in the town of Borodyanka.
What the Hell Is Going On in Russia?
"What the hell is going on in Russia?" is the kind of headline you write when there's so much weird stuff going on that it's impossible to summarize it cleverly.
Russian state television seems to be grooming people for nuclear war
An odd story comes to us this week from Russian state television. The editor of RT, Margarita Simonyan, offered some rather surreal, dystopian commentary to her vast audience on Wednesday night. Whereas the network had previously been spouting the Kremlin party line about how the "special military operation" in Ukraine was little more than a corrective exercise in "denazifying" Russia's "territory" to the south, Simonyan not only acknowledged that there was a war going on, but that Russia could conceivably lose. She then went on to speculate about the potential results of such a turn of events. She said that "knowing our leader," it was not only possible but likely that Vladimir Putin would kick off world war 3 with a nuclear exchange. But she urged the Russian people not to panic because "we will go to heaven while they simply croak."
Congress Passes Ukraine Lend-Lease Act with Close to Unanimous Support
After the U.S. Senate passed the Ukraine Lend-Lease Act by unanimous consent earlier this month, the House voted 417-10 on Thursday to send the bill to President Biden's desk.
Higher Education Makes People More Libertarian
A major new British study reinforces the conclusions of previous research from the United States.
National
Inept 'People's Convoy' chased out of Bay Area by egg-throwing kids
The dreams of the "People's Convoy" quickly died in the Bay Area after a critical tactical error: turning onto a street with a Safeway and a group of bored kids.
Washington State Bans The Word 'Marijuana' From Legislation. Can You Guess Why?
It must be nice to live in a state that has solved all its critical problems and has now banned the word "marijuana." Seriously, they did. But not the drug. They certainly wouldn't do that. No, what Washington State has done has banned the word itself.
Is Asa Hutchinson planning to run for president in 2024?
Arkansas Governor Asa Hutchinson is acting like a man interested in running for president. Speculation began in 2021 and continues as he makes moves that indicate that he may go for it.
Twitter agrees to Musk buyout
Aaaaaannnd … hilarity ensues! Or at least no small amount of schadenfreude
Georgetown Law Dean Defends Hosting Antisemite, Citing Previous Speakers Who 'Find Gay Marriage Immoral'
This morning, Georgetown Law dean of students Mitch Bailin met with a group of Jewish students to discuss the growing controversy surrounding an upcoming campus event featuring Mohammed El-Kurd. The Palestinian activist and writer has claimed that Israelis "harvest organs of the martyred" and "feed their warriors our own"; glorified the Second Intifada; called it "psychotic" to call for Palestinians to be peaceful; and expressed his "hope" that "every one of" the Israeli settlers "dies in the most torturous & slow ways," and "that they see their mothers suffering (not that these conscienceless pigs would care)." He is currently scheduled to speak on campus for an event hosted by the Georgetown Law chapter of Students for Justice in Palestine (SJP) this Tuesday.
Biden Finally Gets Around to Nominating an Ambassador to Ukraine
On his 460th day in office, President Biden announced the nomination of Bridget Brink to be ambassador to Ukraine.
Paper Submission Opportunity on "Due Process Deficits in Regulatory Enforcement and Adjudication"
The symposium is sponsored by Pacific Legal Foundation's Center for the Separation of Powers, The Center for Growth and Opportunity, and the George Mason University Law and Economics Center.
Why Tennessee's New Residency Requirement for Congressional Candidates Is Blatantly Unconstitutional
After the Civil War, Southern politicians fearful of losing their grip on power decried the influx of "carpetbaggers" from the North.
Supreme Court Greenlights Racial Admissions at Top US High School
The Supreme Court declined to block a racial admissions policy at one of the nation's top public high schools Monday.
Dorsey: Musk has the right idea
As John discussed yesterday, reactions from the staff at Twitter to their new boss, Elon Musk, have been slightly mixed, but mostly negative. This probably won't come as a shock to anyone who knew that more than 98% of political donations from Twitter employees went to Democrats. In the early stages of the company, there may have been more of an ideological mix, with people focusing on the tech engines driving the beast. But once the "community" at Twitter gelled and the narrative was established, insufficiently woke workers were likely driven from the fold, either intentionally or just through the realization that they didn't fit in.
'Algorithmic Justice'
You've got to love modern progressives, and their endless linguistic invention. For years now, conservatives have been complaining about social media bias — about shadow-banning, about inconsistent applications of the terms of service, about the political capture of the moderators, about the manipulation of trending bars, and at no point have they felt the need to attach their complaints to some absurd marketing neologism. But one platform gets taken over by a free-speech advocate, and, within a single day, a progressive has come up with "algorithmic justice."
Latest New Hampshire Senate Poll Has Ominous Signs for Maggie Hassan
The latest Granite State Poll released by the University of New Hampshire should make Democrats nervous about the reelection of Senator Maggie Hassan, and despairing about defeating the state's Republican governor, Chris Sununu. The UNH poll, conducted April 14–18, is only the second poll of the race since the start of 2022, and the first in a month. While it is, as usual, dicey to overread a single poll, the UNH poll is much grimmer news for Hassan than the Saint Anselm poll in March, which could reflect a trend. Worse, for the incumbent Democrat, her own numbers are more or less stuck in place; it's the number of people warming to Republican opponents that is rising.
Georgia Poll: Kemp 53 Percent, Perdue 27 Percent
A new Atlanta Journal-Constitution poll shows incumbent Republican governor Brian Kemp crushing former senator David Perdue in the GOP gubernatorial primary
Thomas and Gorsuch Probe American Citizenship, Race, and the Territories
Clarence Thomas and Neil Gorsuch ask us to revisit old mistakes in understanding the rights of American citizenship.
Is Tucker running for president?
I'm going to guess yes because we're in the darkest timeline now and he's the only person the GOP might plausibly nominate who compares unfavorably to Trump.
Poll: 58% would take "none of the above" in a Biden-Trump rematch
Has America tired of its gerontocracy? Or will we collectively shout, "Get off our damn lawn" in 2024? A poll out late yesterday from Harvard shows some level of frustration over having to endure a rerun of 2020's presidential election, but also exhaustion with the candidates individually
Senate Dem: We need "algorithmic justice" now that Musk owns Twitter
Funny that this should come up now. Or, frankly, at all. A handful of billionaires have always had "influence" — actual control — over "online platforms." Senator Ed Markey (D-MA) puts in his bid for the Judge Elihu Smails Award anyway with his demand for "algorithmic justice" … whatever that is
First Commercial Space Mission Ends as SpaceX Dragon Returns with Private Crew
Chalk up another big win this week for Elon Musk.
Whiteboards are racist because 'they collaborate with white organizational culture'
"Observing Whiteness in Introductory Physics: A Case Study" was published last month in Physical Review Physics Education Research.
New York court rejects congressional maps drawn by Democrats
New York's highest court on Wednesday rejected new congressional maps that had widely been seen as favoring Democrats, largely agreeing with Republican voters who argued the district boundaries were unconstitutionally gerrymandered.
The WSJ Is Worried About The Chief Justice "Turn[ing]" Votes In Dobbs
I'm having flashbacks to NFIB and Bostock. Has there been a leak?
New York's Highest Court Just Threw Out the Democrats' Big Gerrymander
Democrats lose a big court battle by partisan overreaching in drawing districts.
California's Ongoing Suicide Attempt
When the news was announced a year or two ago that San Francisco would start paying to house the homeless in hotel rooms, you pretty much knew how it would turn out. An indeed it has turned out so predictably that even the San Francisco Chronicle has had to acknowledge reality.
'Hang Mike Pence' rioters acted on orders 'from above,' Jan. 6 investigator says
Capitol rioters who chanted "hang Mike Pence" appeared to be acting on orders "from above," according to a member of the Jan. 6 committee. Rep. Jamie Raskin, a Maryland Democrat who led the second impeachment against former President Donald Trump, suggested this week that former Vice President Mike Pence is the nexus at which investigators believe they can nail down a connection between the violent mob and those on the inside working to overturn the 2020 election results.
Dems reserve $33M in bid to hold Senate
The caucus' campaign arm is focusing on four embattled incumbents.
Why Is the Disinformation Czar Singing Instead of Hacking the Troll Farms?
When considering the Department of Homeland Security's Disinformation Governance Board, one big question is whether the DHS is really the best entity to "monitor and prepare for Russian disinformation threats as this year's midterm elections near and the Kremlin continues an aggressive disinformation campaign around the war in Ukraine," as the agency described itself to the AP.
University is amending its 'anti-racist' 'vision statement' after 60+ instructors object to politicized language
The University of Massachusetts at Boston is drafting a new controversial "vision statement" that would promote the university as an "anti-racist" and "health-promoting" institution.
Democrats are suddenly embracing a congressional stock-trading ban
There are a number of nervous Democrats in Congress that are searching for some sort of "win" to put up on the scoreboard before the midterm elections come washing over them. With most of their big-ticket (and widely unpopular) agenda items bogged down, some are looking at a possible ban on stock market trading by members of both chambers as one piece of low-hanging fruit that they might be able to get into the books. This is an issue that shows up in the news from time to time but never seems to garner much momentum in Congress. The underlying questions are the obvious issues of the propriety of members making bets on the stock market involving companies that they themselves are charged with regulating, potentially impacting the value of those stocks. There are currently bills in both chambers that would impose some type of restrictions along these lines and they have each gained considerably more cosponsors than similar measures in the past. But that doesn't mean that either one of them will ever find their way to Joe Biden's desk, at least in part because of Speaker Nancy Pelosi's seeming lack of enthusiasm for the subject.
Uh oh: Is Trump writing off David Perdue?
When I say "writing off," I don't mean un-endorsing him. Trump is still campaigning for Perdue, including doing a tele-rally for him on Monday to mark the start of early voting in the primary. He's not giving him the Mo Brooks treatment.
Disney Just Fired Its Corporate-Affairs Chief
Both Disney CEO Bob Chapek and its previous CEO Bob Iger made the spectacularly unwise choice to make Disney (as far as I can tell) the only major company to interject itself into Florida's politics over its new parental-rights law, so naturally it's . . . the head of corporate affairs who got canned.
Watch Judicial Nominee Nusrat Choudhury Self-Destruct Under Questioning by Senator John Kennedy
This is about as discrediting a moment as I think I have ever seen in a judicial confirmation hearing: a district court nominee asked about a false statement she made at a public event, and excusing it by saying — repeating three times — that when she said it, she was speaking "in my role as an advocate." This is not simply a matter of a nominee who — like most people — has occasionally been sloppy or gotten facts wrong in the past. It is about embracing the idea that advocates do not need to be bound by the facts and the truth.
Economy & Taxes
Elon Musk's Twitter takeover sets him on a collision course with Europe
EU officials Cedric O and Thierry Breton warned Elon Musk he will have to comply with the bloc's new Digital Services Act.
Tax lawyer: Florida is barred by contractual obligations from unwinding Disney's special district
Analyzing tax law is far above my pay grade but the argument from tax attorney Jacob Schumer in this piece is straightforward. One of the many powers Disney enjoys by virtue of its special improvement district, Reedy Creek, is the power to issue bonds to help finance its projects. Interest payments on those bonds are financed in different ways; one class of bonds draws from property tax revenue, another draws from utility revenue. Notably, another power Reedy Creek enjoys is exemption from state law capping the rate at which property can be taxed, which means Disney can raise taxes (on itself) more or less as needed to make sure that the bonds are paid, making them an unusually safe investment.
Gen Z Types Do Not Want to Work for a Living
Whenever I come across polling suggesting that young people mistrust capitalism, I tend to doubt that it means they want to give up their iPhones, their Starbucks, and their Spotify. I think that what they're actually saying is: I don't like working.
Report: Biden tells House caucus he's looking for ways to forgive all student debt
How do we think inflation will look in six months if the White House suddenly gives away another trillion dollars to American taxpayers?
Is the US housing market headed for a price correction?
U.S. home prices rose 18.8 percent in 2021, according to the S&P CoreLogic Case-Shiller U.S. National Home Price Index. During the first three months of 2022, home prices continued their upward trajectory. According to the National Association of Realtors (NAR), the "median existing-home price for all housing types in March was $375,300, up 15.0% from March 2021 ($326,300), as prices rose in each region. This marks 121 consecutive months of year-over-year increases, the longest-running streak on record."
A major recession is coming, Deutsche Bank warns
Deutsche Bank raised eyebrows earlier this month by becoming the first major bank to forecast a US recession, albeit a "mild" one.
Money Is Still Getting Looser
It's conventional to measure changes in the stance of monetary policy via interest rates. Because the Fed raised its target rate in March and is expected to raise it again soon, it is said to be at the start of a tightening cycle. But the convention can be unhelpful in thinking about monetary policy. What if the neutral interest rate is rising faster than the Fed's target? In that case, monetary policy is effectively becoming looser.
U.S. GDP fell at a 1.4% pace to start the year as pandemic recovery takes a hit
Gross domestic product in the U.S. declined at a 1.4% pace in the first quarter, below analyst expectations of a 1% gain.
It's Gas Prices, Stupid
It isn't going to get as much attention as this morning's really bad GDP number, but note that the national average price for a gallon of regular gasoline continues to linger at more than $4 per gallon, after hitting the highest-ever recorded average price on March 11, at $4.33, according to the American Automobile Association. That's the national average; Californians are still paying an average of $5.68 per gallon.
Free Trade Should Not Ignore That China and Russia Are Our Adversaries
U.S. trade policy should be used to reward countries that align with U.S. interests.
No, Imports Are Not Bad for Economic Growth
Scott Lincicome and Daniel Griswold have performed an admirable act of public service by explaining, for the umpteenth time, that imports do not reduce economic growth.
NYC to force employers to post pay scales in advertisements
As part of a wave of so-called "pay transparency" laws, the New York City municipal government voted early this year to require employers to include salary ranges on most advertisements for job openings. The new law is scheduled to take effect next month. But it now looks like the City Council will vote to delay the implementation of the law until after the summer. The reason is that employers around the city have been warning the government that this type of law will likely cause more problems than it solves. And in an unusual move (at least by New York City standards), the Council seems to be listening and taking them seriously.
Once Wall Street's stars, Big Tech falls back to Earth
After years of screaming higher, almost regardless of what the economy was doing, tech-oriented stocks are tanking and dragging down the rest of Wall Street.
There's Trouble in the Diesel Market
As the price of gasoline has leveled off or slightly declined in some areas, the price of diesel has continued to rise. According to the Energy Information Administration, the average retail price for diesel this week in the U.S. is $5.16 per gallon, up six cents from last week, and up nine cents from two weeks ago.
International
Another TWO hepatitis-stricken children in the UK have needed a liver transplant, health chiefs reveal as they urge parents to 'be alert' to signs of illness amid mysterious global outbreak that has killed one youngster and sickened dozens
169 cases of 'acute hepatitis of unknown origin' have been recorded worldwide
11 countries now reporting outbreak of hepatitis in children
The World Health Organization said it is investigating an outbreak of acute hepatitis among children that now involves 11 countries, including the United States.
India, as Usual, Goes Its Own Way on Russia
Joseph Sullivan's article today for Capital Matters discussed India's continuing purchases of Russian oil.
Just 46 Days in Office, Chile's Leftist Leader Runs Into Trouble
Hailed as the face of a new Latin American left, Chile President Gabriel Boric was not only elected in a landslide, he embraced a constitutional rewrite to turn his nation from a neoliberal mining power into a model of humane green development. But just six weeks in office, Boric faces turmoil, his disapproval rating up more than 30 points, his closest aide under attack for rookie mistakes, the economy sputtering and crime rising.
A Right to Free Speech but a Responsibility to Agree
I was recently on Scottish television debating cancel culture. My friend summarized my opponent's argument thus: "You have a right to free speech but in return, a responsibility to agree with me and my friends."
Opinion
Why Does Statism Always Ratchet Up, Never Down?
Remember the feeling of excitement when Reagan won in 1980? Americans who loathed living under the heel of big government thought that the country was in for a dramatic turnabout. Never happened. Government grew less rapidly, but it still kept growing. The last time government actually shrunk was under Calvin Coolidge.
A Partial Solution
I think the right, not conservatives per se, has developed a persecution complex. Christians are to be joyful in persecution. This persecution complex is separating the Christians from the pagans on the right.
Australia's Covid Response Demonstrates the Uniqueness of American Conservatism
Elections are coming, though not just in the United States. Well before that, in just under a month, Australia will vote for its next parliament and government. Or, rather, Australia must vote. Voting is compulsory, and fines ensue for those who don't show up to cast their ballot.
How Elon Musk Can Improve Twitter
Three immediate steps he can take to address the platform's core problems
Why Vinyl Records Are Sticking Around
I'm one of those Millennials contributing to what Michael calls the "revival" of vinyl records. As such, I would like to explain myself. While most of my music-listening is still done via streaming, I have a small but growing record collection, some inherited from my parents. And in an age of streaming, I like simply owning them. Album covers are cool, sleeves and gatefolds are neat, and it's just fun to wield a vinyl record.
Here's How Republicans Should Retaliate If Biden Pays Off Student Loans
As Michael, Jim, and Charlie have detailed, it would be a moral and political catastrophe and an act of gross, goonish unfairness and class warfare — and inflationary, to boot — for Joe Biden to unilaterally forgive federal student-loan debts by executive order. Doing so would not, of course, eliminate the debts; it would shift the cost of repaying them to the public at large, including many people who either didn't go to college, scrimped and saved to avoid taking on debt, paid off their own loans, or borrowed from private lenders not covered by the debt-forgiveness (potentially including people who refinanced federal loans with private lenders while interest rates were low). There are likely to be legal challenges as well to him doing this by presidential fiat. As even Nancy Pelosi said in July, "People think that the President of the United States has the power for debt forgiveness. He does not. He can postpone, he can delay, but he does not have that power" absent "an act of Congress." Then again, those of us who lived through DACA, DAPA, and the CDC eviction moratorium know that a Democratic White House will still try things that even it admits it has no legal power to do.
It's Bad Enough to Fail, But It's Even Worse to Fail Slowly
As discussed on the Three Martini Lunch today, in addition to all of his other problems, Joe Biden does not fail quickly. You might wonder why the speed of failure matters, but every human being fails. This means every leader and institution populated by human beings is destined to fail at some point. Certain leaders and institutions like IBM have a philosophy of "fail fast and learn fast" — give teams the freedom and experiment with an idea that isn't guaranteed to work, but don't hesitate to pull the plug, quickly determine what went wrong and study how it can be fixed, and try the next idea.
Is Chief Justice Roberts trying to turn votes to save Roe v Wade?
Writing at the Volokh Conspiracy site today, law professor Josh Blackman expresses some concern that Chief Justice John Roberts might be up to his old tricks again. Specifically, Blackman parses the tea leaves from a Wall Street Journal editorial calling for an end to Roe v Wade (and Casey) and detects possible hints that Roberts is trying to save the decision by winning one of the two newest members over to the liberal side.
Against Common-Good Conservatism
Conservatism doesn't need more adjectives; it needs proven principles.
The Neo-Neo-Paleocons, Hard at Work
I mostly (and mostly emphatically!) agree with Dan's column today, that "conservatism doesn't need more adjectives; it needs proven principles."
Part of the Senate's Purpose Is Protecting Voters from Their Own Stupidity
Barring senators from running for president is different because it's between the branches of government, not within one. Separation of powers is one of those basic principles that our constitution is designed to uphold.
Republicans Must Hold the Middle on Parental Rights
At the 2022 Teacher of the Year ceremony on Wednesday, President Biden said that schoolchildren are "all our children" — not just their parents' children — when they're in the classroom.
The 'Diversity' Stranglehold on Higher Education Grows Tighter
For over a century, the Left has sought to control education so as to stamp out the traditional American beliefs in liberty and individualism in favor of a collectivist mindset in which people look to government to give them what they want and solve their problems. That crusade has intensified in recent years with the mania over "diversity."
Instead of Wiping Away Student Debt, Bring the Cost of College Back Down to Earth
Why is a college education so expensive? It's the key question that not enough people are asking. As the Biden administration hints at mass student-debt cancellations, conservatives and progressives have been embroiled in a debate about the fairness of the move. But the debate we should be focusing on concerns the cost of college and how to control it. The real villains here are the universities.
Endorse Religious Liberty
The Supreme Court has a chance to make clear that the Constitution does not permit, let alone require, the government to discriminate against expressions of faith.