News of the Week for July 25th, 2021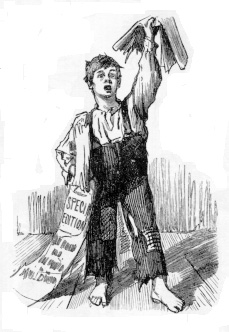 Riots & Revolution
L.A. Police Arrest Violent Antifa Rioters Outside Koreatown Spa
Antifa threw smoke bombs and objects at the police, who found discarded stun guns, knives, and pepper spray
Antifa (Which Is Just Plain Fa) Literally Fights Against Women's Rights
This weekend there was another riot outside the upscale LA spa that allows men to walk around naked in the women's area, because it's California and "transgender rights: override women's rights. Antifa is always looking for an excuse to be violent thugs, so misogyny is as good a reason as any.
To the DC elite, only some black lives matter
While white liberals littered your Instagram feeds with black squares and Washington, D.C.'s, elite donned kente cloths to take a knee for George Floyd, the Beltway's black residents who live across the Anacostia River were being shot and murdered in disproportionate numbers, bringing the district's overall homicide count to a 16-year high. But you would hardly realize the violent crime crisis engulfing the nation's capital until this weekend, when the violence finally came to the doorstep of D.C.'s elite.
Firebombing lawyers heading to trial
Most of you probably remember the tale of Colinford Mattis and Urooj Rahman, the two New York City lawyers who famously firebombed an NYPD police cruiser and handed out Molotov cocktails to the crowd during one of the BLM riots last year. They became instant celebrities among progressives and media elites, despite having put many lives in danger and causing significant arson damage. It's been more than a year since the crime took place, and plea negotiations seem to have gone nowhere. When the charges were first filed (and the pair have never denied doing it), it was revealed that they could be facing life in prison. Whatever offers the prosecutors put on the table clearly weren't good enough for the defendants because a federal judge has now set a trial date for early next year.
Illegal vendors overrun the Bronx after police responsibilities canceled
New York City put a new law into effect this year that "relieved" the police of the responsibility of managing illegal street vending operations and sidewalk gambling activities. This was part of the movement to defund or abolish the police. Instead of having cops maintain the situation, that responsibility was handed over to a group of civilian "intervention" specialists. The theory behind this law was that confrontations with the police over so-called "quality of life" crimes could lead to more instances where the police would need to use force to clear the streets and gain compliance.
How "equity" ideology plunged South Africa into inequality and chaos
Van Wyksdorp, South Africa – As South Africa erupted into chaos, my thoughts turned to the United States — a great country brought low by the same toxic and demented racial politics that set afire my homeland last week.
Molotov Cocktail Lawyers Headed to Trial After Plea Negotiations Break Down
"will stand trial in March 2022 for allegedly firebombing a police cruiser and distributing Molotov cocktails during the George Floyd riots last summer"
Gallup: Relations between black and white Americans have hit a new low
This will come as a surprise to no one but Gallup's latest survey on race relations in the United States shows a further decline this year. In fact, the number of people who say things are good or somewhat good has hit a new low for two years in a row. Gallup notes that this latest sample was being conducted at the time that Derek Chauvin was sentenced.
Biden admin promotes radical group pushing critical race theory in schools
A critical race theory handbook is intended to disrupt Whiteness and oppression
Corona Virus
New Dem bill targets Big Tech by creating an exception to Section 230 — for "health misinformation"
Will we see any Republican buy-in on this? Maybe Josh Hawley and Ted Cruz could swing a deal with Amy Klobuchar and Ben Ray Lujan, the bill's authors, to include some GOP grievances against Big Tech in the final product in exchange for votes. If you're a social-media company, you lose your Section 230 protection from lawsuits if you amplify health misinformation or if it can be shown statistically that ideological bias is affecting how you moderate content.
Alabama governor: "It's time to blame the unvaccinated," not mandate masks on everyone else
"We don't need to encourage people to go halfway in curing this disease," Gov. Kay Ivey (R-AL) retorted when reporters asked her about imposing a new mask mandate. Alabama has the lowest vaccination uptake rate in the country, and not coincidentally has a new spike in cases and increase in hospitalizations. Ivey showed her frustration last night at an event in Birmingham, declaring that "it's time to blame the unvaccinated" who refuse to step up and join the fight against COVID-19
Chinese vaccines may be even worse than previously thought
Activists supporting a more rapid global distribution of the available COVID vaccines have been praising China for sending so many of their doses to other countries before they've come close to vaccinating all of their own people. One of the more common ones being distributed in African, South American, and eastern Asian nations is the Sinopharm vaccine. But a new study out of Hungary is suggesting that those doses may not be effective, particularly among some of the most at-risk populations. We already knew that the projected efficacy rates for Sinopharm lag well behind those of the Pfizer and Moderna doses for the general population, but when it comes to the elderly, the numbers drop even further. How far? When patients who were 80 or older were tested, half of them showed no presence of antibodies in their systems at all more than two weeks after receiving their shots.
Gun Rights
Philadelphia Mayor: No, we don't have a gun violence emergency
As we've seen in too many other cities, Philadelphia is in the middle of an ongoing surge of shootings this year, with only a handful of days in 2021 that didn't see someone wind up on the wrong end of a gun. The problem has grown bad enough that members of the City Council petitioned Mayor Jim Kenney to declare a formal state of emergency, opening up the possibility of additional state and federal assistance in getting the problem under control. The Mayor responded to this request in a letter to Councilwoman Jamie Gauthier, obtained by CBS Philadelphia. Kenney agreed that his administration needed to be more transparent in terms of how they were addressing the violent crime surge. But the then turned around and denied the request, saying that an emergency declaration would not change conditions in the city. Really?
Joe Biden's Gun Policies Are Far More Draconian Than Politifact Concedes
Politifact contends that Joe Biden did not mean to suggest that he would ban all handguns at his town hall on Wednesday
Hide the Decline
Environment &
"Green Energy"
Democrats lay out vision for Civilian Climate Corps
A group of more than 80 House and Senate Democrats on Tuesday laid out their vision for a climate jobs program called the Civilian Climate Corps that is expected to be part of a sweeping $3.5 trillion budget reconciliation bill filled with Democratic priorities.
Exploding All Those Myths About Exceptional Cuban Health Care
The myth of Cuban health care has reverberated throughout the international community for decades.
Mercedes-Benz to go all-electric by 2030
"We really want to go for it … and be dominantly, if not all electric, by the end of the decade," said the head of Daimler, Mercedes-Benz's parent company.
In America's least air-conditioned cities, brutal heat changes some people's minds
In Boise, Idaho, where the temperature topped 97 for a stretch of 14 out of 15 days this month, Sarah O'Keefe refuses to give in. With the mercury repeatedly soaring into triple digits, she started waking up hours earlier, added afternoon siestas to her routine and installed a sprinkler to cool her hot metal roof. The AC stays off.
Biden Adopted Vague "30 by 30" Conservation Plan From "Radical Environmental Groups," Nebraska Governor Says
President Joe Biden's proposed plan to conserve 30% of America's land by 2030 lacks needed details, Nebraska Gov. Pete Ricketts says.
Obamacare
Government in Healthcare
Quebec nursing home often gave morphine rather than treat COVID-19 patients, inquest told
As the pandemic struck a Quebec nursing home last year, officials made it harder to send ailing residents to hospital and repeatedly provided morphine rather than treat those with breathing problems, a coroner's inquest heard Wednesday.
Ethicists Urge Teaching Critical Race Theory in Bioethics Education
I have sometimes gotten in trouble among the bioethics crowd for claiming that their field is more of an ideological movement than a dispassionate discourse. But know this: When a bioethicist speaks, unless there is a modifier such as "conservative" or "Catholic" before the term, that person is almost surely a political progressive. Therefore, unless proven otherwise, assume that the opinion is ideologically driven from the left rather than a dispassionate exposition of learned "expertise."
Exploding All Those Myths About Exceptional Cuban Health Care
The myth of Cuban health care has reverberated throughout the international community for decades.
War & Terror
China's Military Has a Hidden Weakness
High-tech new weapons are useful, but current military reform shortfalls hinder the PLA's ability to employ such hardware.
Russia: Witness the firepower of this fully ARMED and OPERATIONAL hypersonic missile
It's a bold claim if it's true, but there's a very big "if" in that sentence. The Russians claimed today that they had successfully launched a hypersonic cruise missile from the deck of one of its warships in the White Sea. The Zircon missile allegedly reached speeds of Mach 7 before striking a land target more than 200 miles away. If confirmed, that would truly put Russia near the front of the pack in developing these types of weapons, though the United States and China have been working on their own versions. Reuters has the few details that are available so far.
Senate Democrats propose requiring women to register for military draft
Senate Armed Services Chair Jack Reed has proposed changing draft registration requirements to include all Americans.
China launches secretive suborbital vehicle for reusable space transportation system
China conducted a clandestine first test flight of a reusable suborbital vehicle Friday as a part of development of a reusable space transportation system.
U.S. Officials Claim China Hacked Microsoft Exchange
China responds by threatening US and allies with retaliation, which was preceded by an earlier threat to nuke Japan.
Senate Democrats propose requiring women to register for military draft
Senate Armed Services Chair Jack Reed has proposed changing draft registration requirements to include all Americans.
The true scale of China's mass detention campaign in Xinjiang has long stayed secret.
A new BuzzFeed News analysis has found 206 million square feet of space to detain Muslims.
Kodak Deletes Post by Photographer Who Called Xinjiang an "Orwellian Dystopia"
The American company Eastman Kodak has deleted an Instagram post featuring images of Xinjiang, a western Chinese region where the government is accused of grave human rights violations, after an online backlash from Beijing's supporters.
A Little-Noticed Bill Sure to Put Dictators on Edge
A Syrian defector is quietly doing his part to take on foreign dictatorships.
Pentagon Reportedly Tracking Web Searches Including Phrase "The Truth About Black Lives Matter"
"This report, if correct is one of the most egregious attacks on the 1st amendment in America's history."
Critical race theory group promoted by Dept of Ed has links to top Biden officials
The Department of Education published its reopening handbook back in April 2021, with links to the Abolitionist Teaching Network in a section that discusses meeting students' emotional needs concerning race.
Room for 10,000: Inside China's largest detention center
The Uyghur inmates sat in uniform rows with their legs crossed in lotus position and their backs ramrod straight, numbered and tagged, gazing at a television playing grainy black-and-white images of Chinese Communist Party history.
Senate panel votes to make women register for draft
The Senate Armed Services Committee has approved language in its annual defense policy bill that would require women to register for the draft.
House votes to evacuate Afghan helpers
I suppose the good news from this headline is that somebody in the House of Representatives finally noticed that our military is pulling out of Afghanistan. More to the point, they figured out that we are on the verge of abandoning thousands of translators and other helpers who are already being hunted down like animals by the Taliban in retaliation for daring to assist the Americans or the government we helped install in Kabul. With that in mind, one Florida Republican and Vietnam war veteran took to the floor and implored his colleagues to not allow this withdrawal to turn into a replay of the fall of Saigon. Thankfully, the members agreed and all but 18 of them (all Republicans!) voted to authorize an additional 8,000 visas to get those people out of the country. Of course, authorizing the visas and physically getting the helpers to a safe location are two very different things. (Associated Press)
U.S. Prosecutors Drop Chinese Researcher's Visa Fraud Case on Eve of Trial
Juan Tang is now on her way back home to China as average Americans begin questioning the priorities of American law enforcement officials.
E-4B "Doomsday Plane" Just Made A Highly Unusual Visit To Secretive Tonopah Test Range Airport
Seldom, if ever, do E-4Bs visit Tonopah Test Range Airport in Nevada and, in this case, the Secretary of Defense might have been onboard.
China's Sanctions a "Badge of Honor," Say U.S. Targets
The Hong Kong Democracy Council was, in addition to six people including former U.S. commerce secretary Wilbur Ross, added to China's new "reciprocal counter sanctions" list today. The D.C.-based advocacy group responded to the news in a statement whose title aptly notes that it was "Recognized by PRC Ministry of Foreign Affairs for Human Rights Advocacy."
An Orwellian Kodak Moment
Kodak became the latest U.S. brand to censor itself and apologize to the Chinese government for speaking the truth this week.
Iraq PM: We don't need American combat troops any more
The Iraq war "officially" ended in December of 2011 under the tenure of Barack Obama. (Well, the actual war against the government of Iraq under Saddam Hussein was over in about four weeks, but that's a debate for another day.) Despite that fact, we've still been suffering troop casualties there ever since we went back in to combat ISIS and Iranian terror militias. Is that finally about to come to an end? That's what the Iraqi Prime Minister is making it sound like. Mustafa al-Kadhimi is planning to meet with President Joe Biden in the coming week to discuss the future of America's military presence in his country. While he believes we should remove our remaining combat troops, he would still like American military personnel around to train Iraq's own military forces. So is this it? Are we really leaving?
National
Is Mass Transit Dead?
One good thing about covid was that highway traffic was way down, so where I live we finally could get where we were going. With covid now more or less finished, traffic congestion has returned. But, as transportation expert Randal O'Toole explains, mass transit ridership remains depressed
California Court Strikes Down Law Penalizing Misgendering
You have the right to free speech. I have the right to free speech. The First Amendment protects speech, including perceived hateful speech.
Providence Teacher Ramona Bessinger On Biased CRT Curriculum: It's "very stressful for me as an educator to have to teach … a partial truth"
"we cannot omit entire segments of U.S., American history and world literature. And certainly we can't stop teaching the Holocaust."
California Board of Education Puts Pause on Proposed Calculus-Free Math Curriculum
The social justice "math" didn't add up in the face of backlash and reason.
Hasbro Brings Critical Theory to the Toy Making Process
Project Veritas published a video featuring a packaging engineer from Hasbro, one of the country's largest toymakers. It contained some wild claims and cast white children as inherently racist. David Johnson shared internal Hasbro training materials based on critical race theory. The training was mandatory for all employees. The trainers discussed how Hasbro could use product development to infuse anti-racist messages into toys. According to the website of "The Conscious Kid," the organization that provided the training
Cubans Give College Students A Lesson On Communism
As the Cuban people stand up against the Communist government, 'Campus Reforms' Addison Smith went to Washington, D.C. to see if students understood why Cubans are protesting.
Mindless Carnage Continues in Chicago
Covering homicide in Chicago must be like covering the weather: "Partly cloudy with widely scattered afternoon and evening gunfire . . ."
Florida man gets 8 months in prison in 1st felony sentence from Capitol riot
Paul Allard Hodgkins, 38, of Tampa, was arrested Feb. 16 and pleaded guilty last month to a single felony count of obstructing an official proceeding.
Venezuelan émigré student calls on Penn State to remove prominently displayed Fidel Castro quote
As anti-communist protests in Cuba persist, Erik Suarez is working with members of the student government to get Pennsylvania State University to remove the quote.
California court strikes down law against "misgendering" speech
There was a decision rendered on Friday in the California Court of Appeal that will impact some portions of the ongoing debates over transgender rights and free speech. The catch here is that the state law in question, California Health & Safety Code § 1439.51, applies only to employees of long-term healthcare facilities such as nursing homes and hospitals. But even in that limited scope, it provides another bit of precedent that may wind up applying to the large backlog of similar cases currently making their way through the system.
First felony sentencing in Jan. 6 riot today
A little later today in Washington, D.C., there's going to be a scene playing out in the U.S. District Court for the District of Columbia that's being described as a "benchmark" for the hundreds of other trials of individuals charged in the January 6th riot on Capitol Hill. U.S. District Judge Randolph Moss will be sentencing Paul Allard Hodgkins of Florida for his role in the attack. Hodgkins pleaded guilty to a single count of obstructing an official proceeding in June, and the sentence he receives today will be seen as a clue as to what the other participants can expect if they enter similar pleas.
Pepper the robot discontinued after being repeatedly fired from jobs
Good help is hard to find, particularly in the post-pandemic world. You can add one more job opening to the list this week, though it doesn't appear to be an employment situation directly driven by COVID. Pepper the artificial intelligence robot produced by Japan's Softbank Group is being discontinued after having been widely distributed around the globe for the past seven years. And the reason is that Pepper turned out to be almost entirely unemployable. Despite having been "hired" by multiple businesses and schools to perform a variety of jobs, the employers almost always wound up returning the robots for a variety of job performance-related issues.
UNC's Blatant Violation of Title IX
The Title IX regulations were written to eliminate discrimination on the basis of sex in higher-education programs that receive money from the federal government. The meaning of those regulations has been stretched far beyond recognition by aggressive bureaucrats in the Department of Education, but there's no doubt that they make it illegal for universities to have programs that are exclusively for the benefit of men — or women.
Transit's Dead End
Americans drove nearly 96 percent as many miles in May 2021 as in the same month in 2019, indicating a return to normalcy. Transit ridership, however, was only 42 percent of pre-?pandemic levels, which is making transit agencies desperate to justify their future existence and the subsidies they depend on to keep running.
Cardona retreats from making critical race theory part of new school grants
Education Secretary Miguel Cardona
How CRT led to Kendi
I want to draw attention to Aaron Sibarium's superb Washington Free Beacon column "How Critical Race Theory Led to Kendi." It actually illuminates the phenomenon of CRT as we find it manifested everywhere in our institutions.
Google ADMITS employees listen to conversations recorded by Google Assistant even without a user's "Hey Google" trigger
The tech giant made the admission during a closed-door meeting with Indian government officials, according to a report, though Google has attempted to clarify the claims.
AOC Struggles to Explain How Cashing in on Her 'Tax the Rich' Merch Isn't Capitalism or Something
On Monday, PJ Media's Bryan Preston reported that Rep. Alexandria Ocasio-Cortez's (AOC) campaign invested $1.4 million in political merchandise such as t-shirts with the slogans "AOC," "Tax the Rich," and "Fight for our Future." The campaign paid the political merchandise firm Financial Innovations to create the merchandise, and it remains unclear how much money her campaign makes out of the deal. After this revelation, AOC struggled to explain how her use of the capitalist system to raise money does not dirty her hands in the muck of capitalism, or something.
Why 2024 Republicans May Have to Decide Whether to Run Without Knowing Trump's Intentions
Rolling Stone sparked the latest round of Donald Trump 2024 speculation by reporting, citing an anonymous source, that he's been telling dinner companions in recent months that he intends to run again. My former colleague Byron York notes that even if Trump had no intention of running again, he and those in his political orbit have every incentive to keep speculation alive as long as possible. Because once he announces he won't run, the political world will move on from him.
Laurence Tribe Opposes Private Enforcement of Abortion Laws but Okays It for Animal Rights
The Left always howls when the Right adopts its tactics. Take the idea that public policy should be enforced via private citizen civil litigation. Texas just passed such a law about abortion and the political Left is stomping its collective feet. Lefty law professor Laurence Tribe has co-authored a piece in the New York Times to complain.
DC Mayor Scrubs Anti-Castro Slogan From Cuban Embassy Entrance
Mayor Bowser left Black Lives Matter slogan on road in front of White House for months
Coming This Fall: A Blockbuster Supreme Court Term
The Supreme Court is aiming higher.
Can gas stations be held liable for selling to DWI drivers?
Some good news for the more litigious people in New Mexico showed up this week, though it may only be a temporary victory. In the case of Morris v. Giant Four Corners, Inc., the New Mexico State Supreme Court has ruled that gas stations may be held liable in lawsuits seeking damages after drunk drivers are involved in accidents. It wasn't a unanimous decision and the reasoning behind it raises some significant questions, but the specific incident in question also hasn't been decided. All the State Supreme Court was ruling on was the question of whether or not a gas station could be sued for serving an inebriated driver. The lower courts will still have to determine whether this ruling applies in the case of Gallup Deacon Marcellino Morris Jr., who was killed in an accident caused by Andy Denny in 2011. Denny had a blood alcohol content more than twice the legal limit and was driving down the wrong side of the highway at the time.
Suspects in Whitmer Kidnapping Plot Claim FBI Set Them Up
One defendant filed a discovery motion after the lawyer found messages between an FBI agent and an informant proving entrapment.
Joe Biden Used a Private Email Account to Send Hunter Government Documents
Hillary Clinton's private email server cast a dark shadow over her 2016 presidential campaign, as it became clear she used the private server to thwart government transparency laws and then went to great lengths to destroy evidence—even that which was under subpoena.
Voter Suppression? Republican Larry Elder Sues California Secretary of State to Get Included on the Recall Ballot
As Larry Elder promised Monday, the syndicated columnist, conservative talk radio host, and author-turned-presumptive-California-gubernatorial-recall-election-candidate has "filed suit against California Secretary of State Shirley N. Weber to protect his right to be a candidate in the special recall election scheduled for September 14, 2021."
D.C. erases "Cuba Libre" painted on street in front of Cuban embassy but leaves BLM street painting
Not only did D.C. officials send a crew to erase the sign in support of the Cuban people bravely protesting against a brutal and murderous dictatorship, they went out of their way to defend the communist Castro dictatorship in their justification.
Lockheed Martin opens new spacecraft facility in Florida
Lockheed Martin opened a new spacecraft facility Thursday to help build NASA's Orion lunar capsules near Kennedy Space Center in Florida.
No "Cuba Libre Plaza?" DC Erases Pro-Freedom Message From Street
Washington, D.C. Mayor Muriel Bowser allowed "Black Lives Matter" to be painted permanently on a city street. That makes her (charitably) an idiot. She also has had her Department of Public Works erase a similar sign reading "Cuba Libre" from the street outside the Cuban Embassy. That makes her a useful idiot.
U.S. Women's Soccer Team Takes Stunning Loss After Kneeling For BLM At Olympic Opener
The U.S. women's soccer team took a devastating 3-0 loss to Sweden early Wednesday morning in their Tokyo Olympic opener, breaking their 44-game winning streak.
"Essentially abandoned its duty": Gardner under fire after murder suspect released for prosecutor no-shows
St. Louis Circuit Attorney Kim Gardner spent months hounding the McCloskeys for displaying firearms at a mob outside their house. Gardner and her office took a lot less interest in a murder case, and as a result the suspect is on the streets. Prosecutors in Gardner's office failed to appear at a series of pretrial hearings for Brandon Campbell, leading a judge to release him — and rip Gardner
Amodei won't decide on bid for Nevada governor until October
U.S. Rep. Mark Amodei said Tuesday that he hasn't decided whether to run for reelection or mount a bid for Nevada governor, but appears unimpressed by the Republican primary field vying to challenge first-term Democratic Gov. Steve Sisolak.
The dark side of the $26B opioid settlement
While nothing has been finalized yet, the New York Times is reporting that a deal may be near that would end thousands of lawsuits against three of the nation's largest pharmaceutical distributors and pharmaceutical giant Johnson & Johnson. The suits deal with the crisis of opioid addiction, overdoses and the other problems associated with such drugs around the country. The numbers being tossed around are staggering, estimated to be in the $26B range. Much of the money would go toward funding addiction recovery and prevention services. And, of course, a large chunk would go to the lawyers. While both sides sound as if they may be as satisfied as is possible under the circumstances, I can't help but feel that we're watching the imprisonment of the wrong suspect in this complicated game of legal tug-of-war.
Poll: College students overwhelmingly favor race-blind admissions
The youth of America may not be as clueless as the more pessimistic among us suppose. According to a new survey by College Pulse, 67 percent of college students strongly support "race blind" admissions. Another 18 percent "somewhat support" such admissions.
Did the FBI promote the plot to kidnap Gov. Whitmer?
The answer to this question appears to be that, yes, the FBI did. At any rate, that conclusion follows from this BuzzFeed article.
CDC Monitoring 200 people in 27 states for Monkeypox
Meanwhile, a Beijing vet has died after contracting China's first known case of Monkey B Virus.
Prosecutor Who Went After the McCloskeys Pulls No-Show for Murder Trial Forcing Judge to Free Killer
"Judge Jason Sengheiser wrote a scathing order dropping the murder charges. The accused killer, Brandon Campbell, was released from jail and is still at large."
Larry Elder wins lawsuit, Judge Orders him placed on Recall Ballot
"Victory! My next one will be on Sept. 14 at the ballot box."
U.S. Women's Soccer Takes a Protest Knee, Gets Trounced by Sweden
Maybe they should pay more attention to the game instead of protesting.
Federal Judge Halts Arkansas Ban on Sex-Change Procedures for Minors
A federal judge on Wednesday temporarily blocked the enforcement of a highly publicized Arkansas law banning sex-change procedures for minors.
Bill Would Strip Social Media of Protections for Health Misinformation
Sen. Amy Klobuchar's legislation would create exception to law known as Section 230
Missouri Teachers, CRT Advocate Plotted to Hide Social Justice Curriculum from "Trump Country" Parents
Teachers questioned how they could teach history and social studies through a social justice lens without rankling parents in the 'highly conservative county … in the middle of Trump country.'
Missouri Teachers, CRT Advocate Plotted to Hide Social Justice Curriculum from "Trump Country" Parents
Teachers questioned how they could teach history and social studies through a social justice lens without rankling parents in the 'highly conservative county … in the middle of Trump country.'
Gardner meltdown deepens: Who falsely put prosecutor's electronic signature on 28 cases?
Incompetence might only be a secondary issue in the scandal at the St. Louis Circuit Attorney's office. Yesterday, KSDK reported that Kim Gardner's office had repeatedly failed to show up at hearings or respond to a judge's order in a murder case, leading to the dismissal of the charges and the apparent flight of the subject. Gardner's office tried to pass this off as confusion over maternity leave, which itself is rather suspect.
"Five speech therapists were arrested this morning by Hong Kong's national security police, accused of conspiring to share 'seditious' children's books."
"The arrests, during which hooded suspects were led away by officials, came after three books, published by the General Association of Hong Kong Speech Therapists, described Hong Kong's pro-democracy activists as sheep who were protecting their village by fighting a pack of wolves. Pro-Beijing newspapers and politicians have called the books an attempt to 'poison' the minds of children by promoting freedom from Beijing in the territory. A senior Hong Kong education official claimed that they had used fables to spread political propaganda. The two men and three women arrested, who are aged between 25 and 28, are accused of 'inciting hatred among the public, especially small children, against the Hong Kong government and Hong Kong judiciary, inciting the use of violence, and encouraging disobedience of the law,' according to the police."
Another brazen shoplifting caught on video, this time in Los Angeles
Last month a video of a brazen shoplifting in a San Francisco Walgreens went viral. This week a similar clip is making the rounds from a TJ Maxx store in Granada Hills. Here's the clip which shows two men loaded down with merchandise casually walking out of the store while bystanders look on
Mississippi Brief in Crucial Supreme Court Abortion Case: Overturn Roe and Casey
On Thursday afternoon, Mississippi attorney general Lynn Fitch filed a brief in the most important Supreme Court abortion case in three decades.
Race relations in the US between black and white adults are at the lowest point in more than two decades, poll finds
A recent Gallup poll said race relations between black and white in the US are at their lowest point in more than two decades
Atlantic: California schools dropping the SAT is going to backfire
The Atlantic published a pretty powerful piece today by Caitlin Flanagan about the decision of California's UC system to stop using the SAT for admissions. You may recall that the UC system ditched the tests in May in response to a lawsuit filed in 2019. The tests have been labeled "racist metrics" by opponents, though I've argued that tests don't really create problems so much as reveal their existence. Flanagan argues along similar lines but also points out that the evidence anyone is being prevented from going to college in California by the SAT is pretty slim.
"Dereliction of duty": Dismissed cases tripled under Gardner, while cases stall
The more people dig into the job performance of St. Louis Circuit Attorney Kim Gardner, the worse it looks. Even her allies have begun asking whether Gardner is championing criminal-justice reform or simply fumbling her duties. The chief public defender in the jurisdiction told NPR's local affiliate that Gardner's performance is "a troubling reality," even though Matthew Mahaffey supported her reforms
Cleveland Indians Change Name To Cleveland Guardians
Known as the Indians since 1915, Cleveland's Major League Baseball team will be called Guardians.
Hasbro Whistleblower Suspended For Revealing Alleged CRT Training And Indoctrination At Toy Maker
"Hasbro maintains it was an 'optional diversity and inclusion webinar attended by a small group of employees.'"
A Teacher and an Assistant Principal Just Got FIRED Because They Dared to Oppose Transgender Orthodoxy
Two educators in Grants Pass, Ore., lost their jobs amid outrage that they had the temerity to oppose transgender orthodoxy on bathrooms and pronouns. The teachers supported a compromise position, but students demanded their removal–and the school board obliged. The educators have already filed a lawsuit claiming the school board violated their First Amendment rights.
'If I'd been a young, black, gay woman I'd have been ok': Two men at ad agency JWT win sex discrimination case after gay female director vowed to 'obliterate' Mad Men reputation of being full of 'white, straight men'
Chas Bayfield and Dave Jenner won a sex discrimination case against J. Walter Thompson (JWT)
A Minnesota School Board Tells Students to Keep Secrets After 'Equity Audit' Survey
There was a time when we warned our children about adults who asked them to keep secrets. And with good reason. Little good can come from an adult imploring a child to keep something "just between us." And yet that appears to have been exactly what happened in one Minnesota school district.
Short Circuit: A Roundup of Recent Federal Court Decisions
Innovative orthodontics, cumulative explosions, and voting by proxy.
In "Blue" Rhode Island, Parents Are Seeing "Red" and Rising-Up Against Critical Race Theory
A grassroots revolt in the bluest of blue states against an entrenched "woke" educational bureaucracy and teachers unions is a sign how the movement is sweeping the nation.
Report: Therapy Is Often Successful at Treating Gender Dysphoria
Twenty-four states have banned the use of psychological therapy to treat the condition.
China May Not Be Equipped for Mountainous Land War
Beijing likely lacks the means to successfully transport assets at high altitudes.
Economy & Taxes
California's troubling path toward a "basic income:
When the economically struggling San Joaquin Valley city of Stockton in 2018 initiated a program to provide a monthly no-strings-attached stipend of $500 to a select group of residents, it was clear that the plan 's supporters hoped to prod other governments to adopt a similar program. Indeed, some Bay Area cities quickly followed suit.
House Dem: Let's soak wealthy space tourists with a new tax
I'm surprised it took this long for Democrats to propose this scheme. So far, the world has seen only two tourist flights into space, and one of the most notable reactions has been grumbling over the supposed waste of resources. Rep. Earl Blumenauer (D-OR) wants to apply the usual disincentives to behavior that proves unpopular among Democrats — hefty taxes
Taco Bell's menu hit by nationwide shortages of ingredients
The menu at Taco Bell may be a bit limited these days, with the quick-service restaurant chain warning customers that it might not be able to fulfill their current appetite hankerings.
99.2 Percent of Biden's Infrastructure Proposals Isn't about Bridges
"President Biden's infrastructure deal will rebuild thousands of bridges," says the official White House Twitter account.
Fact-Checking Biden on Inflation and Infrastructure
Biden last night at the CNN Town Hall: "No, look, heres the deal: Moodys, today, went out — a Wall Street firm, not some liberal think tank — said if we passed the other two things I'm trying to get done, we will, in fact, reduce inflation. Reduce inflation. Reduce inflation — because we're going to be providing good opportunities and jobs for people who, in fact, are going to be reinvesting that money back into all the things we're talking about, driving down prices, not raising prices."
International
South African Activist: Critical Race Theory the "Same Toxic and Demented Racial Politics That Set Afire My Homeland" in Recent Years
Rian Malan: "It is exactly these values that have brought South Africa to its knees."
In Cuba, in Hong Kong
Concerning Cuba, there havebeen three central myths: that the dictatorship has been good for literacy; that it has been good for health care; and that it has been good for Afro-Cubans. I and others have written about these myths in exhaustive detail. About the racial one, I think I first wrote in 2000: "In Castro's Corner: A story of black and red." Since that time, I have discussed the issue with many, many dissidents.
Lithuanian MP backs Taiwan de facto embassy, calls China 'bloody authoritarian regime'
Dovile Sakaliene says Taiwan and Lithuania are 'not easily intimidated' amid establishment of Taiwan representative office
After massive protests across Cuba, the communist Castro dictatorship militarizes the streets
Police, State Security agents, soldiers, and elite Special Forces are now patrolling the streets of Cuba. These are not the actions of a communist dictatorship that enjoys popular support or feels in control.
China adding finishing touches to world-first thorium nuclear reactor
China is moving ahead with development of an experimental reactor that would be the first of its kind in the world, but could prove key to the pursuit of clean and safe nuclear power. According to local news reports, the Chinese government intends to finish building a prototype molten salt nuclear reactor in the desert city of Wuwei in the coming months, with plans to establish a number of larger-scale plants in similar settings thereafter.
Boxers or briefs? Norway womens' beach handball players fined for wearing … shorts?
It's not what you think. Far from complaining that the women on Norway's beach handball team reveal too much in their competition uniforms, their governing European agency fined them for revealing too little. The team rebelled against the requirement that women play in skimpy bikini briefs while the men are allowed to wear shorts in the sand.
Cop calls backup for "drone" following her only to find out it's planet Jupiter
A rookie police officer in Glasgow, Scotland, was recently embarrassed to discover that the "drone" she thought was pursuing her on her way to a shopping center was actually just the planet Jupiter. Local news outlets report that the embarrassing mix-up has become the talk of her station.
Brexit: UK wants to redraw Northern Ireland Protocol
The UK has unveiled a new set of demands to redraw the post-Brexit trading arrangements it agreed with the EU for Northern Ireland.
A renowned German sexologist created foster homes run by pedophiles and the government approved
I started reading this piece in the New Yorker yesterday and only finished it today. It tells a shocking story about a renowned German sexologist named Helmut Kentler who, as part of an anti-authoritarian experiment set up foster homes for street children run by pedophiles. So renowned and respected was Kentler at the time that the Berlin Senate approved of and helped fund this experiment which continued into the early 2000s.
UK clashes with EU over Gibraltar's post-Brexit status
The foreign secretary has accused the EU of seeking "to undermine the UK's sovereignty over Gibraltar".
Twin sisters forced to kneel and executed in horror Instagram livestream because they "knew too much" about drug deal
The women, named locally as Amália and Amanda Alves, were forced to kneel before being shot in the back of the head because they "knew too much" about a drug deal, it is claimed.
Researchers detect first 'moon-forming' disc surrounding exoplanet
For the first time, scientists have clearly identified a ring of gas and dust circling a planet outside our solar system — a discovery that could help reveal how planets and moons are formed, a study showed Thursday.
Ukraine and Poland Stick Together, as Biden Defers to Merkel on Putin's Pipeline
The extraordinary, slow-motion dispute between the U.S. and its Eastern European allies reached a new low this afternoon.
Madagascar says it foiled bid to assassinate president, six arrested
Madagascar said Thursday it had foiled an attempt to assassinate President Andry Rajoelina and arrested six people, two of whom according to diplomatic sources were French nationals.
Cannabis abuse linked to higher risk of schizophrenia: study
Marijuana-associated schizophrenia is on the rise. A new study out of Denmark has found that, in the past 25 years, the number of schizophrenia cases correlated with cannabis use has increased: While only 2 percent of schizophrenia diagnoses in 1995 were associated with marijuana use, by 2010, that figure had risen to approximately 8 percent.
Chimpanzees are killing gorillas unprovoked for the first time: scientists
Chimpanzees have been seen killing gorillas in unprovoked attacks for the first time, scientists said.
New images coming out of communist Cuba show protests continue on the island
Despite efforts by the communist Castro dictatorship to cut internet access and block social media in Cuba, images of the atrocities the regime is committing against the Cuban people continue to filter out.
Northern KZN farms hard hit by looters who went after livestock
FARMS in the King Cetshwayo District Municipality, which includes uMhlathuze, uMfolozi, and uMlalazi municipalities, were severely impacted by acts of looting and arson last week.
Opinion
Staying Sane in an Age of Narratives
In my line of work taking on Critical Social Justice and other forms of increasingly dominant societal insanity, I get asked a lot of questions. If there's one question I'm asked more often than any other, it's how don't I go crazy looking at this stuff every day? To be fair, I've flown pretty close to that sun, but I didn't fall in, and so I've reflected quite a bit on it. I thought it might help people to spell out some of the answer.
The Grift That Keeps on Grifting
REVIEW: 'Nice Racism' by Robin DiAngelo
Anti-slavery revolution
Chris Flannery is a senior fellow at the Claremont Institute and a contributing editor of the Claremont Review of Books. Chris holds down the fort for Claremont in The American Story podcast. It's also linked over in our sidebar.
Should Colleges Offer Proof of Student Accomplishment, Not Just Courses and Grades?
A major, unintended consequence of the way America has oversold higher education is that degrees no longer betoken much learning or achievement. To maximize the number of paying customers, most colleges and universities have watered down the curriculum and allowed (even encouraged) faculty members to inflate grades. And this is while the cost of attending has gone up, up, up.
Ancient Greece and Modern America
One of history's lessons is that big government undermines the character of the people. They get used to handouts from politicians and clamor for more.
West and Huffines Best Abbott and Patrick on CRT and Civics
Texas governor Greg Abbott and Lieutenant governor Dan Patrick deserve praise from conservatives on a number of issues. Unfortunately, their stand on the battle over critical race theory (CRT) and leftist indoctrination in Texas schools isn't one of them. The Texas special session is considering dueling bills on civics and CRT. Representative Steve Toth's House Bill 178 puts real teeth into the state's new anti-CRT law by forcing public disclosure of what Texas schools actually teach. A rival bill, S.B. 3, in contrast, lacks those transparency provisions. Worse, S.B. 3 forces leftist "protest civics" and so-called media literacy programs (which push students toward liberal-leaning mainstream media sources) into the Texas school curriculum. The conservative choice is clear. Toth's H.B. 178 will strengthen the groundbreaking new Texas law against indoctrination via CRT and protest civics. On the other hand, S.B. 3 will at least partially gut the new law's protections against indoctrination. So why aren't Abbott and Patrick on board with Toth's H.B. 178?
Terms of Debate
My Impromptus today leads with basketball — and its application to America more broadly. You'll see. What else? Lots of things, as is the nature of the column. There is the usual wrestling over conservatism. What is it, by the way? Is it different — or was it different — in America than in Europe?
Right Flight
The war between the states.
To Fight CRT in the Schools, Unfortunately We Do Need Lawmakers
The esteemed Robert Woodson has been fighting the good fight on the education front, particularly in countering the spread of the 1619 Project curriculum in public schools, and we are all in his debt for those efforts. On the homepage today, he calls for "A Better Way to Fight Critical Race Theory," in which he argues: "Just as we wouldn't ban teaching students about communism or fascism, our schools should equip students with the intellectual tools to understand any ideology — including CRT — and decide for themselves what they think about it."
Racism All the Way Down
Calling America a caste society is both misleading and harmful to black progress.
7 Notable Things about Robin DiAngelo's "Nice Racism"
The grift mill keeps on turning
Sensitive Masters and Wheelchair Accessible Torture Chambers: Dungeons & Dragons in the Culture War Era
In recent years, the culture wars have come for roleplaying games such as Dungeons and Dragons. Role-playing communities are split on whether their game platforms are becoming what is often called too woke (what I'll call progressive) or, conversely, are finally coming to grips with the racism, sexism, and other forms of bias that exist on these platforms. This split has intensified with the recent release of Candlekeep Mysteries, a collection of D&D adventures. Some players have praised its progressive elements, while others feel they are an intrusion of politics into escapism. Other role-playing systems have taken a progressive turn as well, which has provoked similar cultural battles.
'Shadow State': Embracing corporate governance to escape constitutional limits
Teddy Roosevelt gave a speech in 1902, "The Control of Corporations," which warned of the danger of corporate power over citizens' lives. Calling corporations "creatures of the state," he said they must be controlled by "the representatives of the public." Roosevelt was a Republican, but his distrust of corporations (and his later faith in big government) would become a touchstone of Democratic politics for generations, from the Great Depression to the Great Society.
Criminal Negligence
Liberals would rather live with crime than fight it.
The Kids Are Not Alright: Chaos at the College Republican National Committee
The job of College Republican National Committee (CRNC) chairman is a significant one. College Republican chapters around the country are vital to GOP get-out-the-vote efforts, and the job provides networking opportunities that often serve as a launching pad for a career in the party and conservative movement — just ask Karl Rove.