News of the Week for Jan. 10th, 2021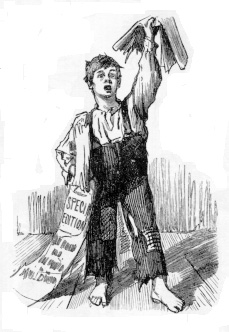 Election Aftermath
January 6 – No Mike Pence Can't Just Reject Electoral Certifications
Note the words in the Constitution: The President of the Senate "shall … open all the Certificates" and "the Votes shall then be counted." Shall is mandatory, there is no discretion.
Attorney Lin Wood Bizarrely Predicts Pence 'Will Face Execution by Firing Squad' and 'Sing Like a Bird'
L. Lin Wood, an attorney who purports to be trying to help President Trump prove the election was stolen, made some outrageous, nay, insane statements on Twitter on New Year's Day, saying that Vice President Mike Pence is a traitor and predicting that the VP will "sing like a bird" when he faces a firing squad.
Trump: These Georgia Senate Runoffs Are Illegal And Invalid
"This election that I'm asking you to turn out for is illegal" is an interesting GOTV message.
Cruz Letter Calls for Rejection of Electoral College Results
Texas senator Ted Cruz is circulating a letter to GOP Senate allies calling for the rejection of the Electoral College results until an emergency ten-day audit can be conducted to examine "unprecedented allegations of voter fraud."
Nick Sandmann To His Attorney Lin Wood: "What The Hell?"
It was nearly one year ago when high school student Nick Sandmann and his attorney Lin Wood reached a settlement with CNN in the $275 million defamation case against the network. The exact amount of the settlement was never released but attorney Lin Wood said he was just getting started. Then in July the Washington Post also settled the $250 million defamation suit Sandmann had brought against them. Again the exact amount of the settlement was never revealed and again Lin Wood pointed out there were still more lawsuits to go against CBS, NBC, ABC, the NY Times, Gannett and Rolling Stone.
Montana will see its first Republican governor in over a decade with inauguration of Greg Gianforte
Montana will see its first Republican governor in over a decade when Greg Gianforte is sworn into office on Monday.
Rep. Louie Gohmert Loses Again In Court, Backpedals On Remarks About Street Violence
The legal efforts by Rep. Louie Gohmert have experienced another court's rejection. Gohmert, a Republican from Texas, was attempting to force Vice-President Mike Pence to ignore the votes of certified electors and essentially overturn the election results. He joined with a group of Arizona Republicans who call themselves pro-Trump electors. If you have not read Ed's explanation of the lawsuit, go read that now.
Pres. Trump begs, threatens Georgia secretary of state to "find" enough votes to overturn results in phone call
"WE HAVE WON THIS ELECTION!" President Donald Trump can be heard telling Georgia Secretary of State Brad Raffensperger in audio obtained by the Washington Post.
Here's the full transcript and audio of the call between Trump and Raffensperger
About 3 p.m. Saturday, President Trump held an hour-long call with Brad Raffensperger, Georgia's secretary of state, in which he repeatedly urged him to alter the outcome of the presidential vote in the state. He was joined on the call by White House Chief of Staff Mark Meadows and several lawyers, including longtime conservative attorney Cleta Mitchell and Georgia-based attorney Kurt Hilbert. Raffensperger was joined by his office's general counsel, Ryan Germany, and Deputy Secretary of State Jordan Fuchs.
Raffensperger on line 1
Listening in President Trump phone call with Georgia Secretary of State Brad Raffensperger (audio below), I wonder what the Trump game plan is. He alludes to so-called overvotes in Detroit and Pennsylvania, but it is late in the day to pin hope on votes being thrown out and results rejiggered.
Raffensperger on line 2
Following up on my the adjacent post, I want to add a few comments to draw out facets of the phone call that have been shortchanged — i.e., suppressed — by the mainstream media.
Tom Cotton will not oppose counting the certified electoral college votes
A number of Republican Senators, including some who aspire to the presidency, have said they will oppose the counting of certified electoral college votes. In other words, they will support President Trump's effort to contest the electoral college's count and, thereby, to have himself declared the winner.
Conservative students descend on Georgia en masse to defend Republican Senate majority
College Democrats mum on efforts
#NY22: Republican Tenney Leads by 29 Votes, Courtroom Meltdowns Continue
#NY22 Left Without U.S. House Rep as Race Drags On Into 2021.
Lin Wood Tweet Thread Accuses Pence of Being "Disloyal" to Trump, "Traitor to We The People"
"I believe Chief Justice John Roberts & a multitude of powerful individuals worldwide are being blackmailed in a horrendous scheme involving rape & murder of children captured on videotape."
Why Is The National Guard Being Deployed In D.C. This Week?
On Wednesday, there will be a joint session of Congress where the members will vote to certify the result of the electoral college count. Outside in the streets, there will be a different sight than we would normally expect to see during this rather standard part of the electoral process. More than one hundred National Guardsmen will be out on the streets in the vicinity of the Capitol building, preparing for possible unrest as the joint session is taking place. This was apparently the brainstorm of DC Mayor Muriel Bowser, who requested the military muscle in case violence broke out.
Axios: Dominion Defamation Lawsuit Against Powell "Imminent" — And Trump Could Be Next
Attorneys on either side should get ready for some of the most entertaining discovery in American jurisprudence … but only one side will end up enjoying it. Dominion Voting Systems CEO John Poulos told Axios today that the company will file a defamation suit against former Team Trump attorney Sidney Powell "imminently." The company had signaled for the last couple of weeks that defamation suits would be forthcoming, and this almost certainly won't be the last of them
NY-22 Court Legal Battle: Judge DelConte Angry And One Attorney Gets Removed For Using The F-Word In Court
As I pointed out last week, continued vote counting in the NY-22 race put Republican Claudia Tenney back in the lead by about 30 votes. But that total is unofficial until Judge DelConte rules which ballots will be counted and which won't be. Today, DelConte returned to work and is reportedly going through nearly 2,000 disputed ballots one by one. Reporter Andrew Donovan was covering the action and noted that Judge DelConte quickly got angry with the attorney for Democrat Anthony Brindisi.
Tom Cotton and Mike Lee Reject Plans to Reject Electoral College Votes
Arkansas senator Tom Cotton and Utah senator Mike Lee, two of the staunchest conservatives in the GOP Senate caucus, are rejecting proposals for Congress to reject the certification Electoral College votes on January 6.
Pa. Senate Republicans refuse to seat Democrat Brewster in contentious swearing-in ceremony
A Western Pennsylvania lawmaker who won re-election in November was not sworn-in to the state Senate on Tuesday with the rest of the victors, as Republicans voted to deny his seating and ponder a challenge by his electoral opponent.
Whipsawed in Georgia
There will be plenty of commentary about what looks to be the Democrats' sweep of the Georgia runoff elections. Scott has already provided an insightful take.
Trump Has Gone Nuts
President Trump is right in saying that the 2020 election was rife with voter fraud. I think he is quite likely right, although no one knows for sure, in alleging that absent fraud he would have been re-elected. But his conduct has nevertheless become indefensible.
Trump Supporters Storm Capital Hill, Attack Police and Breaking Windows
Pepper spray used in the Rotunda.
Shots Fired, Pence Evacuated, Capitol Locked Down as Protesters Breach Premises. National Guard on the Way
White House Press Secretary Kayleigh McEnany announced that the National Guard is on the way.
Protesters storm Capitol, halting Electoral Vote certification
About a dozen Republican senators say they'll object to states' election results
Trump Has Privately Admitted He Lost The Election, Discussed Plans To Move To Florida
I'm sure this will be dismissed by a lot of Trump fans who believe he would never concede the race, even privately to his closest staff. But I think it's probably true simply because Trump is actually smarter than the character he plays on TV.
NY-22 Update: Judge Works Through Challenged Ballots As Democratic Camp Adds 6th Attorney
I'll tell you up front that I don't have an updated tally based on the last three days of reviewing ballots. Judge DelConte is keeping that tally but it hasn't been released to anyone and probably won't be this week. What we do know is that the judge is continuing to plow through thousands of disputed ballots one at a time.
Trump Kids: We're Coming For Any Republican Who Opposes This Coup Attempt
You would think the obvious lesson from last night would be that when certain people train their fire on their own party instead of the opposition…
Lin Wood's To-Do List Is Really … Something
Just remember that this attorney, who worked on behalf of Donald Trump, kept holding rallies all through the runoffs in Georgia. Having Lin Wood as a thought leader in the state just as people had to decide which party should control the Senate worked out well, huh?
An Absolutely Disgusting Scene
What is taking place in Washington is a national embarrassment, an assault on the heart of our democracy that has actually succeeded, for now, in delaying the counting of the electoral votes to make Joe Biden the next president of the United States in keeping with our laws and traditions. It's nauseating.
Cruz and Gosar Object to Arizona's Electoral Votes
At the beginning of today's joint session, there was some effort to make generalized objections about the election. But Vice President Pence, presiding in his capacity as president of the Senate, shot that down under Section 18 of federal election law, which empowers him to shut down debate. That meant the only way objections could be heard would be in the context of an objection to the counting of individual states' electoral votes.
Meet the Georgia Republican Who Ran Ahead of Perdue and Loeffler
Though two Democratic candidates appear to have ousted Georgia's incumbent Republican senators in yesterday's runoff elections, there was one GOP candidate on the statewide ballot who managed to get reelected: eighty-two-year-old Lauren "Bubba" McDonald Jr.
Historic showdown in Congress as GOP members challenge Biden's electoral vote win
Democrats call it an effort to help President Trump overturn a fair election.
An explosive device is found at the R.N.C., and the D.N.C. is evacuated.
An explosive device was found at the headquarters of the Republican National Committee in Washington and the nearby headquarters of the Democratic National Committee was evacuated after the discovery of a suspicious package on Wednesday, according to three people briefed on the discoveries.
Multiple explosive devices found in DC amid Capitol chaos
At least two explosive devices were found Wednesday in Washington, DC, according to reports, as supporters of President Trump stormed the US Capitol building in a violent attempt to derail the certification of the 2020 presidential election.
Trump Supporters Stormed the Capitol, Smashed Its Windows, and Fought the Police
What I saw from the grounds of the U.S. Capitol building.
Debunking the Frivolous and Dangerous Last-Gasp Effort to Overturn the Election
Such efforts are unserious, while the ramifications are anything but.
Expert Andy Ngo: It wasn't antifa at the Capitol riots
Journalist Andy Ngo, who has become an expert on the violent anarchist group antifa, today dismissed claims by President Trump's supporters that the group was behind the pro-Trump riots on Capitol Hill.
Pipe Bomb Found At RNC, DNC Also Evacuated
In addition to all of the other chaos happening in DC today, a pipe bomb was found and detonated at the RNC, just blocks from the Capitol.
Alt-Riot
This is why police have guns, no?
Georgia SOS Office, Secretary Raffensperger evacuated from Capitol
The Georgia Secretary of State's Office has been evacuated.
It Doesn't Matter if a Few of Them Were Antifa
One of the unfortunate knee-jerk habits these days of extremely political people is to insist that any violence caused by people on their own side must actually be a false-flag conspiracy of their political opponents in disguise. This was a surprisingly common effort among progressives during the George Floyd riots (as I touched on at the time), with major voices insisting that all of the violence was really the work of white supremacist or right-wing agitators, and we now have people in right-wing media and politics (including Matt Gaetz on the House floor) claiming that today's break-ins, looting, and violence at the Capitol was actually the work of Antifa and other left-wing infiltrators.
A shameful day
President Trump seems determined to leave office in a manner that vindicates the vile accusations hurled at him by his opponents over the past four years. After a speech rehearsing his electoral grievances and calling on his vice president to abrogate his ministerial duty today, some of the assembled multitude followed the logic of Trump's grievances and stormed the Capitol.
A Sad Day
I woke up not expecting a good day, but it turned out to be much worse. First we lost both Georgia Senate races, putting us at the mercy of the Democrats (or, more specifically, Joe Manchin) for the next two years. For an interesting analysis of why those races went South–and specifically, why fraud wasn't the main problem–see this piece by Liam Bissainthe at Liberty Unyielding.
The Cotton statement
I said what I had to say about yesterday's events at the Capitol while they were still unfolding yesterday afternoon. Caught on the inside of the proceedings, Senator Tom Cotton released this statement last night.
The Trump statement
President Trump released a statement via communications adviser Dan Scavino on Twitter shortly after Joe Biden's Electoral College victory was certified by Congress this morning. In the statement Trump committed to an "orderly transition" of power. Saying too little too late, the statement concedes: "Even though I totally disagree with the outcome of the election, and the facts bear me out, nevertheless there will be an orderly transition on January 20th."
The Pence letter
Minutes before he undertook to preside at the joint session of Congress convened to tabulate the Electoral College results yesterday Vice President Pence released a three-page letter explaining his understanding of his "largely ceremonial" responsibilities. I have embedded a copy of the letter below.
Bill Barr Unleashed: Calls Out Trump for His 'Betrayal' of the Presidency
Former Attorney General William Barr unleashed a stinging rebuke of his former boss Donald Trump following the assault on the Capitol by Trump loyalists yesterday. Barr basically blamed the president for inciting the violence, saying his actions were a "betrayal of his office and supporters."
Rioting Is Wrong, No Matter What You Think Lin Wood Wants
Last summer, a man named George Floyd died in the custody of a multiracial group of Minnesota police officers. And ever since, there has been rioting in major American cities almost every night and often during the day. Rioting has become so commonplace that the news barely even covers it anymore. Our moral, ethical, and intellectual betters in the media share the political goals of most of the rioters, so the news has done everything possible to downplay the political violence that has destroyed an untold number of American lives. Hell, the only reason I know Antifa is still rioting in Portland every single night is because I follow Andy Ngo on Twitter.
Barr Accuses Trump of "Orchestrating a Mob" and "Betrayal of His Office and Supporters"
Former Attorney General William Barr accused President Donald Trump on Thursday of "orchestrating a mob" of his supporters to pressure Congress to overturn the presidential election.
Who Says A Must Say B
The president of the United States sent a mob to Congress because he didn't like the way the states voted in the Electoral College, then sat in the White House for several hours watching its handiwork on television before (mildly) shushing it.
Pelosi: If Pence And The Cabinet Don't Use The 25th Amendment, The House May Impeach
I'm imagining Pence responding, "Super, go right ahead." Why would he want to take the initiative and increase the antagonism between him and MAGA further if he doesn't absolutely need to? They nearly murdered him in the Capitol yesterday.
Cotton: Maybe Some Of Our Caucus Shouldn't Have Been Fundraising During The Riot
To quote Val Kilmer in Tombstone: "Why, whatever do you mean?" In this case it's whomever, and we all know exactly which Senate Republican that Tom Cotton has in mind. Roll this back to the beginning to hear the Arkansas Republican start off by noting that he called for federal troops to put down insurrections in other American cities this summer, and Cotton insists that is what should have happened yesterday as well.
Four People Died At The Capitol Yesterday And 14 Police Officers Were Injured (Update: 60 Officers Injured)
The casualty count from yesterday's storming of the U.S. Capitol was more serious than we knew yesterday afternoon. According to police, a total of four people died yesterday and a number of weapons were found including Molotov cocktails
Insurrection Fallout: What Happened To Capitol Hill Security?
Perhaps we could call the nearly twenty years since 9/11 the Era of Security, especially in Washington DC. Airline travel has come needfully complicated, while all sorts of barriers to car and foot traffic abound. So how did Capitol Hill police get caught unprepared for a mob forming across the mall — just at the moment when Congress was performing its key role in ensuring a peaceful transition of power?
Giuliani: When I Demanded "Trial By Combat," I Totally Meant Non-Violence, Guys
Looks like someone has a belated but highly keen interest in Brandenburg after yesterday's disgrace at the Capitol. Rudy Giuliani, who yesterday whipped up the crowd with a demand for "trial by combat," claimed earlier this morning that he and Donald Trump reject violence of any kind. "It contradicts our values," Giuliani tweeted
Capito and Manchin: Riot was shameful and Trump bears responsibility
U.S. Senators Shelley Moore Capito, a Republican, and Joe Manchin, a Democrat, agree that the riot at the U.S. Capitol was a disgrace and that President Trump encouraged everything that led up to it.
No, Antifa Wasn't Behind the Capitol Riot
The people who smashed windows and stormed the building were sincere pro-Trump protesters.
Boise man who stormed U.S. Capitol building: 'I got caught up in the moment'
A Boise man who stormed the U.S. Capitol building is speaking out about his actions.
Capitol rioters could face up to 10 years in prison under Trump monument executive order
Federal law enforcement officials are investigating and will bring charges against rioters
Education Secretary DeVos Resigns, Blames Trump's Rhetoric for Capitol Hill Violence
"There is no mistaking the impact your rhetoric had on the situation, and it is the inflection point for me."
Company fires employee who stormed Capitol with badge on
A man who wore his company badge while he stormed the U.S. Capitol has been fired by his Maryland employer.
Haley criticizes Trump over Capitol riot, election claims in RNC speech
The former U.N. ambassador said Trump's words and actions since losing the 2020 election have been "badly wrong."
Breaking: Dominion Sues Powell For Defamation — Seeking $1.3 Billion
Dominion CEO John Poulos warned Sidney Powell that the company would soon file its defamation lawsuit over her claims of communist conspiracies and stolen elections. Today's the day, the New York Times' Alan Feuer reports, and it comes with a hefty price tag. Dominion wants $1.3 billion and change from Powell for the damage she did to the company's reputation.
Reporter Who Followed the Mob Into the Capitol Shares What He Saw
Julio Rosas, a senior writer for Townhall, was at the Capitol on Wednesday when violence broke out as supporters of President Donald Trump forced their way into the building.
Raffensperger responds
Matthew Mashburn is a member of the Georgia State Election Board and an avid Power Line reader. Mr. Mashburn has kindly forwarded Georgia Secretary of State Brad Raffensperger's 10-page letter responding to each of the major fraud allegations made in connection with the Georgia presidential election results. The letter is addressed to two Georgia Senator Kelly Loeffler and Reps. Barry Loudermilk and Jody Hice. I have embedded it below. I thought some readers might find it of interest. It is submitted for the consideration of those who have wanted to see each of these claims addressed.
Following Riots, Capitol Police Officer Brian D. Sicknick Dies
"More than 50 officers were injured and 15 hospitalized"
Farah: Election Results "Almost Perfectly Aligned" With Team Trump's Internal Polling
And Alyssa Farah would know. Farah worked in Donald Trump's White House, following a few years of working in and around other MAGA figures, or at least she did until a month ago or so. In an interview published last night by Politico, Farah says the only state that surprised Trump's advisers and campaign was — or should have been — Georgia, where their internal polling showed Trump ahead.
Conservative journalists who've closely covered Antifa violence say leftist militants were not behind Capitol siege
'The people occupying the Capitol building do not look like Antifa people dressed in Trump gear or Trump costumes,' Andy Ngo said
Real Life Is Not Twitter or a Video Game
Practically everybody on Twitter today is sharing their opinion of what happened Wednesday in Washington, D.C. Not only are Democrats using the mob scene at the Capitol to smear all Republicans as traitors, etc., but a lot of "conservative" are making a point of how much they deplore the unruly rabble. See, it is not enough — from the moralistic standpoint of political Twitter — that we refrain from bad behavior, but we are expected to ostentatiously proclaim how much we despise those who do.
Twitter Permanently Bans Trump's Personal Twitter Account so Trump joins Parler (Update – Google Suspends Parler App)
"After close review of recent Tweets from the @realDonaldTrump account and the context around them we have permanently suspended the account due to the risk of further incitement of violence."
Reddit Removes The Trump Subreddit, Apple Threatens To Ban Parler From The App Store
As you've probably heard, Twitter permanently banned President Trump this afternoon. As Allahpundit pointed out they also banned a few other figures on the right including Mike Flynn and Sidney Powell. Pro-martial law lawyer Lin Wood was banned yesterday. But the purge goes way beyond Twitter. Today, Reddit removed the most popular Trump related subreddit with about 50,000 followers.
Incoming Rep. Mary Miller (R-Ill.) Apologizes for Approvingly Quoting Hitler
Everybody makes mistakes. That's why pencils have erasers, right? (If you're under 30, google "pencil.") And if you're a politician, your mistakes can provide ammunition for your opponents. You're never going to avoid making gaffes, because you're only human, but there are some simple, basic things you can do to avoid the really big pitfalls. So here's some free advice for anybody with any political ambitions in the United States of America
Authorities Release Image Of Pipe Bombs And Suspected Bomber
The FBI is offering a $50,000 reward for information on this person, the suspect believed to have planted two pipe bombs on Wednesday
Murkowski: Trump Should Resign — And This Might Not Be The Party For Me Anymore
Hoo boy. Tough week for Cocaine Mitch McConnell.
A Low, Dishonest Era
In 2006, I was interviewing Michael Chertoff, who was then the secretary of homeland security. I'm pretty sure we were talking about Richard Reid, the "shoe bomber." In 2001, he tried to detonate a shoe bomb on a flight from Paris to Miami. The bomb did not go off. People considered Reid a pathetic, almost goofy figure. They laughed at him.
First, the Anti-Kavanaugh Mobs, Now This
Lindsey Graham was mobbed by MAGA at the Reagan airport
A Hawley-Cruz Counterfactual
Senators Ted Cruz and Josh Hawley did not spread crazy conspiracy theories about Dominion voting machines. They didn't say that Trump had actually won reelection, let alone in a landslide. They didn't say Trump won any of the states that went to Biden, or that rampant voter fraud had put the Democrats over the top. They didn't say Brad Raffensperger had failed in his job.
Dan Crenshaw Condemns Fellow Republicans for "Lying" to Trump Supporters
Representative Dan Crenshaw (R., Texas) on Thursday criticized fellow Republicans for "lying to millions" of people about the significance of Wednesday's electoral vote count, which was delayed for hours after Trump supporters stormed the U.S. Capitol during the proceedings.
Alabama man had 11 Molotov cocktails 'ready to go' at U.S. Capitol riot
A 70-year-old Alabama man had 11 Molotov cocktail devices "ready to go" in his truck when he was arrested during the breach and riot at the U.S. Capitol on Wednesday.
Derrick Evans resigns W.Va. House after entering U.S. Capitol with mob
Derrick Evans, facing federal charges for entering the U.S. Capitol with a mob, has resigned from West Virginia's House of Delegates.
Video: Trump Supporters In A 30-Minute Shoving Match With Police At The Capitol
You've probably seen a lot of video of the storming of the U.S. Capitol by now, including video of Ashli Babbitt being shot. Until this morning I hadn't seen this clip showing a massive mob of people trying to force their way into the Capitol through a narrow entryway. There are dozens of people packing this small space, police on the inside and rioters on the outside. What ensues is a pitched battle in which lots of people are getting hurt. If you were wondering how nearly 60 police officers were injured Wednesday, I think this clip explains quite a number of those injuries.
"House Alert": Increased Security For Lawmakers Traveling To And From Washington, D.C.
Security measures are increasing for members of Congress as they travel into and out of Washington, D.C. The last week has proven challenging for lawmakers traveling back to their home states and back into Washington, D.C. The increase in incidents against lawmakers has brought new safety measures into place.
Capitol Riot Tactics Strongly Resemble Those Used in 2020 Riots
Watching rioters breach the U.S. Capitol on Wednesday as members of Congress were certifying the presidential election inside was alarming and raised many questions regarding the security of the U.S. Capitol—one of the most important federal buildings in our nation.
GA man faces federal charges after threatening to shoot House Speaker on live TV
A Georgia man is one of at least 16 people facing federal charges in connection with Wednesday's attack on the Capitol, according to The Atlanta Journal-Constitution.
The Italian Defense Contractor Switched American Votes Claim Makes No Sense
The latest conspiracy theory regarding fraud during the 2020 election involves a claim an Italian-based defense firm switched votes from soon-to-be ex-President Donald Trump to President-elect Joe Biden.
Riots & Revolution
Minneapolis Police Shooting Sparks Protests But Bodycam Footage Shows Suspect Shot First
"When I viewed the video that everyone is viewing, and certainly the slowed version, it appears the individual inside the vehicle fires his weapon at the officers first"
Nancy Pelosi's home vandalized with graffiti, fake blood on New Year's Day
A home in San Francisco belonging to House Speaker Nancy Pelosi was vandalized early Friday morning with an apparent reference to lawmakers' failed efforts to provide Americans with $2,000 COVID-19 relief checks.
Twilight Zone: Has Portland Mayor Ted Wheeler Realized That Antifa Violence Is Bad?
Antifa opened up 2021 the same way it spend much of 2020: violently rioting and causing mayhem and damage in Portland. My colleague Rick Moran reported the details, including the fact that there were no arrests.
Faculty senate goes after chancellor for inadequate support of Black Lives Matter
After a number of small conflicts over the handling of diversity and a "refusal" to embrace Black Lives Matter, the UNCW Faculty Senate voted 51-20 to censure Chancellor Jose Sartarelli.
Bicycle Hoodlums are Now Terrorizing Bill de Blasio's New York
Police say a group of about 25 kids on bicycles attacked two vehicles in Manhattan last week, adding to the fear and frustration of New Yorkers who are enduring the lawlessness and chaos caused by the pandemic and Mayor Bill de Blasio's incompetent administration.
NYC Landlord Being Evicted While Delinquent Tenants Live Rent-Free
I've been writing about the looming eviction crisis since early in the summer. This entirely predictable disaster has been obvious to anyone who has been paying attention ever since the pandemic broke out. A well-intentioned "eviction moratorium" effort by the government to prevent renters from finding themselves out on the streets after government shutdowns eliminated their jobs did little or nothing to prevent the damages sustained by landlords. It also never answered the question of what would be done about all the back rent that was going to come due when the moratoriums expired. These challenges are already taking their toll in New York City and, in one case, we're seeing a twist on the usual depressing tales. One landlord and owner of a modest apartment building in the Inwood neighborhood of the Big Apple is now facing eviction himself. The reason is that some of his tenants are simply refusing to pay their rent even if they kept their jobs or other sources of income through the pandemic.
F*** the Police?
On New Year's Eve, Ilhan Omar tweeted this photo of herself with her daughter Isra Hirsi
DA Chesa Boudin Was Former Public Defender for Parolee Involved in Fatal New Years Eve Hit-and-Run
Now Boudin announces homicide charges against Troy McAlister
College agrees to "reparations fund" to help pay for black students' therapy, books
Bryn Mawr College, a women's liberal arts college in Pennsylvania, recently agreed to student activists' demands that a "reparations fund" be created for black and indigenous students.
Proud Boys Leader Arrested for Burning BLM Flag From Black Church
The leader of the Proud Boys activist group has been arrested on misdemeanor destruction of property charges relating to the burning of a Black Lives Matter flag from a historic black church during protests in December.
San Francisco: Soros-Backed Socialist DA Chesa Boudin Under Fire After Parolee He "Decarcerated" Kills Two On New Year's Eve
"Had the DA done their job, Mr. McAlister would've been in custody and you would not have grieving families."
Minneapolis Protesters Raise Somali Flag
On December 30, a 23-year-old man named Dolal Idd, who was wanted on felony charges, fired on Minneapolis police officers, who returned fire and killed him. Despite the fact that what happened is clear and there is no actual question of excessive force by the police, hundreds of people protested Sunday, claiming that Idd had been treated unjustly. In the course of the protests, some of the participants replaced an American flag that was flying over a South Minneapolis gas station with a Somali flag. It was a telling indication of what mass immigration without assimilation has already done to this country, and what it is likely to do in the future.
At least 13 people arrested, 5 weapons recovered amid Capitol chaos
Thirteen people have been arrested and five weapons recovered so far amid the chaos on Capitol Hill on Wednesday, authorities said.
Portland Activists Harass, Punch Mayor Ted Wheeler At A Restaurant
Ted Wheeler may be the 2nd worst mayor in America (after Bill de Blasio) but he still shouldn't be assaulted in public by Portland's far left activists. That's what happened last night as the mayor was dining outdoors on a date.
"Stop the Steal" Organizer in Hiding After Denying Blame for Riot
On Sunday night, Twitter banned Ali Alexander's personal account and an account for Stop the Steal.
Corona Virus
Virginia state senator dies from COVID-19
Virginia state Sen. Ben Chafin (R) has died from complications due to COVID-19, his office announced Friday. He was 60.
New York Is Sitting On 2/3 Of The Vaccine Doses It's Received
As we discussed yesterday, Florida has been running into massive problems in trying to get enough doses of vaccine for all the senior citizens signing up to be inoculated. Far to the north, in New York State, pretty much the opposite problem is being encountered. Large numbers of vials of vaccine from both Pfizer and Moderna have been arriving in the Empire State. The problem is, they aren't being injected into hopeful patients at anywhere near an acceptable rate. As of the end of the year, 630,000 doses have been received, but barely 200,000 have been administered. This has a lot of people, particularly healthcare workers and nursing home residents, asking what the holdup is and who is actually in charge of this mess.
Moderna slows coronavirus vaccine trial enrollment to ensure minority representation, CEO says
Minorities, the elderly and those with underlying health conditions are at highest risk for Covid-19.
Looking Back On A Year Of Mass Homeschooling
In March, I published an article here about the world's homeschooling moment, noting that hundreds of millions of students worldwide were suddenly displaced from their classrooms and learning at home due to the Covid-19 response. At its peak, that number reached nearly 1.3 billion children learning at home, with varying degrees of remote connection to their school or district.
CA City Bans Sitting In Public. Seriously
No, that wasn't a typo in the title suggesting that the city has banned public defecation. (They wouldn't do that anyway. California doesn't enforce "quality of life crimes.") Manhattan Beach, a suburb of Los Angeles is beginning the process of removing all of the chairs, benches and tables from public property. Yes, Manhattan Beach has banned "sitting in public" as of today. The seating facilities will remain in storage "until further notice." As if you needed me to tell you, this is ostensibly being done to combat the spread of the dreaded novel coronavirus.
NY Gov Seeks Power To "Remove Or Detain" People "Suspected Of Having COVID"
It seems like just the other day when I was looking at the surveillance tools being used in Israel to track the movements of people who test positive for the virus and worrying if we might see those levels of authoritarian intrusion into the lives of Americans at some point. (Actually, it was only yesterday.) So imagine my reaction when I got up this morning and saw this headline over at the Daily Wire. In my home state of New York, the Worst Governor in America is now looking at doing more than just closely monitoring people who might have contracted COVID. A bill has been introduced into the state legislature that would allow Andrew Cuomo to order the "removal or detention" of people suspected of being infected. Wait… did I just wake up in communist China without knowing how I got there?
NY Bill Would Hospitalize Infectious Sick Forcibly without Hearing
A bill in the New York legislature would permit sick people deemed a threat to public health to be hospitalized forcibly without a hearing based on the order of the governor or heads of local health departments.
Some Bits of Vaccine News
Some items that have caught my eye over the past few days
The Wuhan Lab-Leak Hypothesis Goes Mainstream
And if the theory's true, no doubt some people would prefer that the virus's origins always remain a mystery.
China Locks Down City Of 11 Million In An Attempt To Curb Worst Covid-19 Flare Up In Months
China has enforced a lockdown in Shijiazhuang, a city with 11 million residents, blocking major highways, trains and flights in and out of the city as it attempts to clamp down on the country's worst flare-up of Covid-19 cases in the past few months and in a repeat of a similar lockdown imposed in Wuhan almost a year ago.
Gun Rights
Moderna slows coronavirus vaccine trial enrollment to ensure minority representation, CEO says
Minorities, the elderly and those with underlying health conditions are at highest risk for Covid-19.
Looking Back On A Year Of Mass Homeschooling
In March, I published an article here about the world's homeschooling moment, noting that hundreds of millions of students worldwide were suddenly displaced from their classrooms and learning at home due to the Covid-19 response. At its peak, that number reached nearly 1.3 billion children learning at home, with varying degrees of remote connection to their school or district.
Hide the Decline
Environment &
"Green Energy"
Surprising News: Drylands Are Not Getting Drier As Predicted by Climate Scientists
New Columbia Engineering study—first to investigate the long-term effect of soil moisture-atmosphere feedbacks in drylands—finds that soil moisture exerts a negative feedback on surface water availability in drylands, offsetting some of the expected decline
World Medical Association Wants Worldwide "Climate Emergency" Declared
I have written here often about how the scientific and medical sectors are destroying their credibility by growing increasingly ideological. Here's another example. The World Medical Association has come down with a nasty case of global-warming hysteria.
Obamacare
Government in Healthcare
Canadian Hospice to Be Shuttered for Refusing Euthanasia
I have written here before about Delta Hospice in British Columbia, which has been under unremitting pressure by the government of the province — including a funding cutoff — only because it refuses to participate in euthanasia. It is now being forced to lay off clinical workers and faces eviction.
War & Terror
China accuses US of provocation with Taiwan Strait passage
China accused the U.S. of staging a show of force by sailing two Navy warships through the Taiwan Strait Wednesday.
Iran Seizes A South Korean Oil Tanker, Announces Plans To Enrich Uranium To 20%
Iran is once again doing what it always does when it wants attention on the world stage: Making threats and taking hostages. This morning Iran seized a South Korean tanker which was traveling through the Straight of Hormuz.
British Carrier Strike Group declared operational
The UK's Carrier Strike Group reached Initial Operating Capability say the Ministry of Defence.
Air Traffic Controllers' Frequency Breached with Chilling Threat: 'We Are Flying a Plane into the Capitol'
Air traffic controllers in New York received a chilling threat over the frequency used by airline pilots that someone would fly "a plane into the Capitol on Wednesday. Soleimani will be avenged."
Meet the U.S Navy's Unmanned Ships of the Future
The service will need newer, better high-tech drones to help fight future conflicts.
National
Proposed House Rules Eliminate Gendered Terms Like "Father" And "Daughter"
The Rules Package for the 117th Congress includes a proposal to replace gendered language referring to a representative's family members with gender-neutral terms, House leaders announced Friday.
Bill to ban biological men from women's sports gains bipartisan support in Congress
Rep. Tulsi Gabbard (D-Hawaii) is sponsoring legislation to stop males from participating in women's sports.
The Drama in Congress Right Now
As I write, the House of Representatives has started a quorum call to assemble the new Congress for 2021. As has been remarked, there is some unpredictability this year because of COVID and the slim margin of the Democratic House majority. It is not a certainty that Nancy Pelosi will be the next Speaker.
Black Man at Brown University Forced Out of His Job by Rich, White Leftists
Campus Reform has the story of Brown University police chief Mark Porter, who is black. White, affluent student activists at the Ivy League institution are driving him out of his job because social justice and reasons.
'Screaming match' breaks out on House floor after Marjorie Taylor Greene reportedly refuses to wear face mask
A "screaming match" reportedly broke out on Capitol Hill after Rep.-elect Marjorie Taylor Greene would not wear a face mask.
Stupid City, Stupid Mayor: Homicide Increases 55% in Lori Lightfoot's Chicago
Remember, dead people are still eligible to vote in Chicago
New House Rules: Gender-Neutral Language And Second Amendment Friendly, Curtails Minority Party Rights
Today is a big day for members of Congress. It's swear-in day and the day that Nancy Pelosi will be voted as Speaker of the House again. Also on today's agenda, the House will vote on a 45-page rules package for the 117th Congress.
Liz Cheney: Objecting to Electoral College Votes Sets "Exceptionally Dangerous Precedent"
Representative Liz Cheney of Wyoming, the House GOP conference chair, sent a 21-page memo to fellow House Republicans on Sunday making the case that there's "no appropriate basis" for Congress to object to slates of Electoral College votes on January 6.
A prayer opening the 117th Congress concluded, "Amen and a woman."

"Amen" translates to "so be it." pic.twitter.com/SIGBtgLk5v

— Washington Examiner (@dcexaminer) January 4, 2021
Government orders 'Jesus' on T-shirt censored as 'political speech'
'Jesus holds no political office and was not on the ballot'
Woke Dem Rep. Ends House Opening Prayer With "Amen" and "Awoman"
"Amen" is not a gendered term, you idiot.
Ben Sasse Explains What Happens on January 6 and What He's Going to Do About It
On January 6, Congress will gather to formally count the Electoral College votes and announce the winner of the 2020 election, Joe Biden. Republican representatives and senators will object to the count, but their efforts are likely to fail. Sen. Ben Sasse (R-Neb.) explained what he plans to do about it.
"Fweedom": Kamala Harris Story About Demanding Civil Rights As Toddler Lifted From 1965 MLK Jr. Interview
Evidence emerged Monday on Twitter that a story Sen. Kamala Harris (D-CA) told Elle magazine in October about demanding civil rights from the time she was in a stroller was seemingly lifted from a similar story that Martin Luther King Jr. gave to Playboy in 1965.
Voter fraud unproven in Nevada, despite multiple Trump campaign claims
Supporters of President Donald Trump have used the state's mailed ballots and a few allegations of fraud to claim that widespread voting impropriety helped tilt Nevada's election to President-elect Joe Biden.
University gives students free credits for taking "race, equity and inclusion" classes
Including graduation requirements
After attempting to recall students who voted "no," Cornell student assembly passes resolution for disarming university police
Cornell University's student assembly passed a resolution to disarm the school's police department.
"Stolen Land" and Fake Numbers: How SJWs Invented a "Genocide" Myth
In 1998, University of Wisconsin historian David Henige published Numbers from Nowhere: The American Indian Contact Population Debate, in which he examined how, during the late 20th century, academics began arguing that the indigenous population of the Western hemisphere before the arrival of Europeans was much larger than previously estimated. This origins of this argument can be located rather precisely, with the 1966 publication of an article by Henry F. Dobyns in the journal Current Anthropology. Dobyns cited evidence that the native population had been devastated by pandemic diseases — particularly smallpox but also influenza, diphtheria and other contagions — brought to the Americas by European explorers and colonists.
Did Kamala Harris Plagiarize Martin Luther King Jr.?
For Joe Biden, plagiarism has kind of been his thing. His first presidential campaign was doomed by allegations of plagiarism. Not one to learn from his mistakes, his platform, his COVID-19 response plan, and his DNC acceptance speech were all allegedly plagiarized.
Oops – Looks Like Kamala Harris "Fweedom" Story Plagiarized From Martin Luther King, Jr. 1965 Interview
"My mother tells the story about how I'm fussing, and she's like, 'Baby, what do you want? What do you need?' And I just looked at her and I said, 'Fweedom,'" Harris told Elle magazine in October.
New York Times tries to justify racial discrimination in Oregon
Suppose that two similar small businesses in the same state seek funds from that state to relieve the economic effects of the coronavirus pandemic. Suppose that one of the businesses is owned by a Black and the other by a non-Black. Which business should get state funds?
Libraries, called too white, are being decolonized
"Whiteness … has permeated every aspect of librarianship"
College Officials Find New Ways to Silence Unwanted Professors
We often hear about instances where college officials have taken steps to silence professors who have said things that campus snowflakes dislike. Sadly, we don't hear about many other such instances, due to the tactics that they have adopted to ensure that the dirty work is kept hidden.
Biden to tap Merrick Garland for attorney general
The pick comes after Democrats appear poised to gain control of the Senate, making the task of finding a replacement for the judge far easier.
Scientists Create the First Living Robot, Made from Frog Stem Cells
Scientists have invented the first ever living robots. The robotic devices are made from the embryonic skin and heart cells of frogs. They're known as Xenobots, getting their name from the African clawed frog, Xenopus laevis, whose stem cells are used to make the robots. This species of frogs is found in the streams and ponds of sub-Saharan Africa, where they search for food. The frogs are renowned for their claws that they use to tear the food they find.
Race, gender would factor in promotions for California state workers under proposed law
A new proposal in the California State Legislature would force state departments to factor race and gender into decisions about who gets promoted.
Meet the queer black woman leading the charge for free speech at Princeton
"We do not want to be baby-sat" by Princeton administrators
Texas A&M students busted in massive cheating scandal blame their school
Students at Texas A&M University are facing consequences for allegedly utilizing a homework-help website to access answers to exams.
Bryn Mawr College Agrees to "Reparations Fund" Following Student Strike That Shut Campus for Weeks
"recently agreed to student activists' demands that a 'reparations fund' be created for black and indigenous students"
Mick Mulvaney, Others Resign From Trump Administration, More To Come
The resignations have begun at the White House. It is not particularly unusual for staff and others to begin to move on from their positions in a White House that will soon be in the hands of a different president. Yesterday's insurrection at the Capitol by Trump supporters, however, forced the hand of some who may have stayed around until the last day. Expect to see more resignations in the coming days.
Stampede Continues: Elaine Chao To Be First Cabinet Walk-Out On Trump
In a parliamentary system, this kind of stampede would force a new election. Weirdly, the departure of Cabinet members at this point might actually preclude any formal handoff of power between now and Inauguration Day. Over the last hour, reports have emerged that Transportation Secretary Elaine Chao will resign immediately, and that her reasons for departure are "specifically yesterday," as Jonathan Swan reports
Earth Was Spinning Faster Last Year Than at Any Other Time in The Past 50 Years
Even time did not escape 2020 unscathed.
U.S. Capitol has had violent incidents in the past – a historical review
In more than 220 years, the U.S. Capitol had seen nothing like what happened this week.
State and Federal Laws Move To Erase Biology and Women
As the new year begins, elected officials at both the state and federal level are already busy manipulating language in order to erase biology in public discourse and policy.
Hey, Joe
Joe Biden introduced Judge Merrick Garland as his nominee for Attorney General yesterday. Biden took the opportunity to attack the Trump presidency from stem to stern, from beginning to end (video below, NPR transcript here). "[Trump] unleashed an all-out assault on our institutions of our democracy from the outset," he said — this from a guy who had a hand in the setting up of General Flynn in connection with his service as vice president. He even invoked the integrity of Trump-appointed judges in election related court proceedings as a point against Trump. Pretty, pretty good.
University of Florida students receive invitation to segregated town hall
UF anthropology students received an email invitation for a "BIPOC Anthropology Town Hall."
Nearly two-thirds of college students think government should have power to punish "hate speech": survey
UW-Madison survey finds majority support among students for cracking down on offensive speech
Pelosi's gendered language ban is new in Congress…but speech limitations have been on campus for years
House Speaker Nancy Pelosi recently proposed new rules to eliminate "gendered" language in Congress.
SCOTUS Agrees to Hear Case Challenging First Amendment Violations by Kamala Harris and Xavier Becerra against Conservative Nonprofits
The U.S. Supreme Court granted certiorari late Friday to hear Americans for Prosperity Foundation v. Becerra and its companion case, Thomas More Law Center v. Becerra. The two cases challenge significant First Amendment violations against conservative nonprofits by the California attorney general's office, violations which started under Jerry Brown and flourished under his successors, Kamala Harris (now the vice president-elect) and Xavier Becerra (now Joe Biden's nominee to run the Department of Health and Human Services, the largest civilian arm of the federal government). I discussed the case in detail in late October. It will likely be argued in the spring and decided around June.
Nevada's education woes reflect a lack of accountability, not insufficient funding
Nevada is projected to spend $10,197 per student this school year, which reflects a near tripling in inflation-adjusted, per-pupil education spending since 1960.
Nat'l Ass'n of Realtors Bans "Harassing Speech" or "Hate Speech"—Anywhere, Any Time—by Members
REALTORS® must not use harassing speech, hate speech, epithets, or slurs based on race, color, religion, sex, handicap, familial status, national origin, sexual orientation, or gender identity.
Short Circuit: A Roundup of Recent Federal Court Decisions
Aggregate expenditures, maximum allotments, and Moroccan rugs.
'Atrocious': Women Accuse YAL of Covering Up Sexual Assault
This weekend, multiple women have come forward, accusing Young Americans for Liberty (YAL) and its president, Cliff Maloney, of covering up sexual harassment and assault at YAL events and at the hands of Maloney himself. YAL has vehemently denied the allegations.
Economy & Taxes
The 2021 Economy: We Are All Super Keynesian Now
The US economy will continue to grow during the first part of the year, driven mostly by sectors that have benefited from the reallocation of resources due to the pandemic. If the incoming Biden administration does not impose greater restrictions on the U.S. economy, there will also be some recovery in areas that saw the greatest losses during 2020. The Federal Reserve's easy monetary policy will continue, and for the time being this will fuel increased economic activity.
Newsom Defends California Business Climate, Status of the Rich
The Democratic governor's comments came as he outlined his proposed $227 billion budget for the upcoming fiscal year, which featured a $15 billion windfall despite the recession caused by the pandemic. California's budget relies heavily on personal income tax, particularly from the richest people, and the budget estimates demonstrate that California's richest continue to prosper while lower-income people are hit hardest from job losses.
International
BREXIT: As Big Ben Chimes, UK Ends The EU Era
BREXIT Champion Nigel Farage: "25 years ago they all laughed at me. Well, they're not laughing now."
The vagina dialogues: 33-metre artwork draws far right's ire in Brazil
Juliana Notari's hillside sculpture sparks clash between Bolsonaro-supporting right and leftwing cultural community
The Bill Is Coming Due for China's "Capitalist" Experiment
Western companies and governments must prepare themselves for the fallout.
UK judge rejects extraditing Julian Assange to U.S. over 'suicide risk'
A British judge ruled on Monday that WikiLeaks founder Julian Assange should not be extradited to the United States to face criminal charges including breaking a spying law, saying his mental health problems meant he would be at risk of suicide.
The Iranian Dictatorship and a U.N. Expert's Double Standards
The U.N. human-rights system's top expert on extrajudicial and summary executions believes that the U.S. targeted killing of Iranian military leader Qasem Soleimani is partly to blame for Tehran's downing of a civilian airliner and its violence against demonstrators.
Actor Rowan Atkinson: Cancel Culture Is "The Digital Equivalent Of The Medieval Mob"
Rowan Atkinson is best known as the comedian/actor who created "Mr. Bean" in a series of movies. This week Atkinson gave an interview to Radio Times in which he offered his opinion on cancel culture, comparing it to a medieval mob.
Germany, Which Is Proposing a "Hate Speech" Ban, Offers To Help U.S. Fight "Enemies of Liberal Democracy"
What do they have in mind for us? German government is set to enact a new hate speech law which obliges social media companies like Facebook, Twitter and YouTube to hand over user data to Germany's federal police even before any wrongdoing has been established
Opinion
WHAT HAPPENS ON JANUARY 6th
In November, 160 million Americans voted. On December 14, members of the Electoral College – spread across all 50 states and the District of Columbia – assembled to cast their votes to confirm the winning candidate. And on January 6, the Congress will gather together to formally count the Electoral College's votes and bring this process to a close.
Tankies!
Everything you didn't want to know about the people who think communist empires are awesome
How "Wokeness" Is a Product of Marxism
"Wokeness" has become the nomenclature for the ideology or mentality of radical leftist activists on college campuses, at protests, and on social media.
For New Year, let's rebuild a "leave us alone" coalition
"For every complex problem there is an answer that is clear, simple and wrong," wrote the late journalist and professional cynic H.L. Mencken. In our modern world, the "answers" to our myriad and complex problems always seem to involve the use of government – through taxation, regulation, bureaucracy and even military invasion.
Biden Hopes Trump Will Keep Overshadowing Him for Four Years
Donald Trump may be the best thing that ever happened to a Joe Biden presidency. Trump is a ready-made, straight-out-of-the-box distraction for Biden given the media's obsession with him and the American people's continued fascination with his antics. If Biden plays his cards right, people will forget he's even president and he can remain in the background while Trump takes center stage.
Chairman Bernie? How Senate Committees Could Devolve if Dems Sweep Georgia
Who would you rather have write the U.S. Senate's next budget — Lindsey Graham or Bernie Sanders?
Electoral College Challenge Isn't Sedition, But It Is Foolish
The common refrain amongst the social media class remains this Electoral College challenge amounts to sedition requiring the arrest of everyone involved.
Bullying in the Name of Social Justice: A Sign of the Times
Cyberbullying is always wrong – unless it serves the cause of social justice. Then the victims are simply collateral damage in the long march toward a progressive utopia.
Respecting an Imperfect System
Many Americans still have serious concerns about the integrity of the vote in this election, and rightly so. In-person Election Day voting, with all the safeguards inherent in that system, has been replaced with mass mailing of ballots to every name on voter rolls that may be deceased or have moved, often followed by ballot harvesters to collect the surplus ballots and with no chain of custody.
Failures of Leadership in a Populist Age
For many years now, an important segment of the Republican electorate has been increasingly frustrated with the elites who lead our core institutions. The political outlook of these voters has come to be defined by that frustration — a sense that people with power and privilege in American life routinely abuse that power and privilege for personal gain and ideological advantage, that they lie to the public, look down on everybody else's ways of life, and actively threaten the religious and cultural foundations of American society. Calling out that elite corruption and fighting back against it has become for this growing group of voters the most important purpose of their political engagement, and so their first and foremost demand from people seeking their vote. These aren't the only Republican voters, and their concerns aren't all the party cares about, but they have become more and more important.
Reforming Higher Ed in 2021
The year 2020 brought changes that colleges would have never made by choice. Enrollment declines, remote classes, and dramatic employee cuts (for faculty and some staff alike) were unthinkable a year ago. But, for the sake of the future, more work remains. Below are some priorities the Martin Center staff would like to see catch fire on campus.
Blame Everything, but Especially Trump
As I type, the Republicans look like they are going to lose the Georgia races, both of them. Congratulations to Joe Manchin, the moderate Dem of West Virginia, who would then be the most powerful senator. Congratulations to Stephen Breyer, the associate Supreme Court justice who would be promptly informed by the incoming White House that he is 82 years old and can be replaced, hopefully before another octogenarian Democrat dies in the world's greatest deliberative body.
Remember, You Asked for This
I want to leave a note here, because I expect to have many occasions to link back to it in the next several months.
The Tragedy of Donald Trump
Good grief, I go away for a day, listen to sports talk radio, music, and podcasts on political philosophy in my car driving back home all day from LA because I was too depressed about the Georgia election outcome to want to hear the news, and discover that all this happened.
Henry Clay, Trump, and Tyler too
Henry Clay was Mr. Whig. He, more than anyone, helped found the Whig party and he was its standard bearer in the 1832 presidential election. Andrew Jackson, the incumbent, crushed him.
Welcome to Banana Republic, USA
Out of all the crazy, strange, and unbelievable news items Insanity Wrap has brought you over the previous 119 editions of this column, "guns drawn in the Capitol" is the craziest, the strangest, and the most unbelievable — all in one item of just five words.
James Lankford's Abdication of Responsibility
How should a free people expect to be treated by our "public servants"? What do our elected representatives owe the people who put them in office?
Donald Trump and Us
Yesterday, we witnessed a mob attack on our democracy, encouraged by the president and his allies in politics and the media. "Oh, how shocking," some people have said. If you egged it on, you have no right to say it. When you play with matches around kindling, you are obviously playing with fire.
Georgia Republicans Should End Runoffs
Once things settle back to some normalcy in the political process, there are more things to consider about how the Georgia Senate runoffs went down. Here's something to bear in mind: If David Perdue had been reelected, Republicans would continue to control the Senate. Had it not been for Georgia's runoff system, he would have been re-elected. The Republicans who still control Georgia's state government should use that as prodding to do what they should have done years ago, and abolish runoff elections.
This Is Why Politicians Aren't Supposed to Play with Fire
People do dumb things, particularly when they're driven by fear or rage.
Is Trump Still In Control Of The Executive Branch?
Functionally, I mean. Nominally the answer is yes. Impeachment proceedings haven't begun — yet. The 25th Amendment process hasn't begun — yet.
The Five Crises of the American Regime
The mob assault on the Capitol is simply another entry in the catalog of American decline
Impeach and Remove
If not now, then when?
The Wages of Our Recklessness
On January 6, 2021, the president of the United States fomented a violent insurrection against the federal government.
The RINO Seditionists
From a television studio on Constitution Avenue, I looked down on the United States Capitol in the hours after a group of seditionists failed in their vile and shameful attempt to take over the building.
Capitol chaos shows folly of "defund the police"
Fund the police. Arrest — and charge — rioters. Perhaps those two statements won't be controversial after this week's travesty at the U.S. Capitol.
Conservatives' Bad Bargain
The mob violence that occurred at the U.S. Capitol on Wednesday was deplorable and disgusting. It is the antithesis of a free society that wishes to remain free. Any supporter of President Trump and his policies must denounce this horror with even more vehemence than they denounced the riots of last summer, but the two are not equivalent.
Kevin McCarthy's profile in cravenness
The House minority leader stuck by President Trump even after a mob stormed the Capitol, killing a police officer. It's not only a morally bankrupt position, but a politically perilous one.
Can Donald Trump Still Dominate the GOP?
The popular narrative circulating in Washington is that Donald Trump is finished. Even if, after a while, he tries to make a comeback, his brand has become so toxic that it's unlikely he can dominate the Republican stage anymore. He won't be invited to speak at Republican gatherings. He won't be asked to campaign for GOP candidates. He will be shunned by the Republican Party now and forevermore.