News of the Week for Dec. 30th, 2020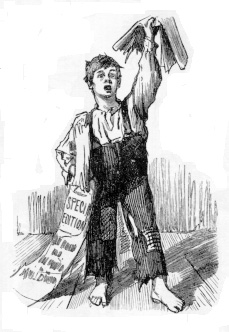 Election 2020
Republicans See Encouraging Signs for Their Campaigns in Georgia Senate Run-off Races
"If the GOP pacing [on early voting] holds up combined with their typical turnout in runoff elections, they should be able to offset the Democrats and win," Georgia conservative commentator Erick Erickson wrote.
In Replacing Kamala Harris in the Senate, Gavin Newsom Is Going to Have to Disappoint Someone
The New York Times updates the world on the status of the debate over who should replace Kamala Harris in the U.S. Senat
Smartmatic's Election-Conspiracy Lawsuit and What the New York Times Left Out
One of the popular conspiracy theories retailed by Sidney Powell, Lin Wood, Rudy Giuliani, and the Trump legal team is that Dominion Voting Systems voting machines rigged the 2020 election, perfecting techniques pioneered by Smartmatic in rigging elections for Hugo Chavez in Venezuela. There are some obvious, glaring flaws in this theory, starting with the fact that Dominion and Smartmatic are competitors, and Smartmatic had no involvement in this election outside of Los Angeles. Given that a reputation for honest election administration is central to their businesses, both companies are very properly considering defamation lawsuits against Team Trump, and possibly against right-wing media outlets that have uncritically repeated its claims. Ben Smith, the former Buzzfeed editor-in-chief and now the New York Times media reporter, looks at what that might mean to Fox News, Newsmax, and OAN.
Tenney Expands Lead To 19 Votes After Vote Totals In 3 Counties Are Updated
The battle in NY-22 is still ongoing but after three counties updated their vote totals last week Republican Claudia Tenney has expanded her lead slightly from 12 votes to nineteen. Most of the change happened in Chenago County where elections officials had previously announced finding 55 uncounted ballots, 44 of which were deemed valid.
Newsmax: We Need To "Clarify" Some Of The Things We've Said About Dominion And Smartmatic
If you missed a similar "clarification" that aired on Fox News and Fox Business this weekend, go watch it now. The point to grasp in both that case and this one involving Newsmax is that news networks would never capitulate to a demand for a retraction unless they feared they were horribly exposed to defamation liability. American defamation law strongly favors media outlets, especially when reporting on "public figures." I'm sure Fox's legal department gets letters threatening court action all the time from aggrieved subjects of their coverage and those letters go straight in the trash, as there's no risk of Fox losing in court. They won"t even run a "clarification" in those cases since having to "clarify" operates as an admission that your reporting wasn't very "clear" in the first place. That's a bad look.
Georgia Polls: Voters Want Republican Control — But …
The runoffs for Georgia's two Senate seats will likely result in a close contest, and almost certainly hinges on the question of partisan control of the upper chamber. If that does prove to be the overriding issue with Georgia voters, then Republicans are in luck, according to a new poll from Political IQ. Voters favor continued GOP control by five points and have picked up a bit more momentum since the last P-IQ poll in November.
John Thune: Any Attempt To Overturn The Electoral College Vote On January 6 Is Going Down "Like A Shot Dog"
He's right, but it's not an altogether bad thing to have the president convinced that January 6 is the day this all turns around for him. As I said last night, there are bad, very bad, and duck-and-cover bad ways that his presidency could end. A last stand on the 6th featuring a round of speeches by MAGA congressmen before Congress certifies the electoral college results is the least bad by far. The more Trump is focused on that date, the more incentive he has not to do anything, er, rash over the next two weeks.
Hmmm: Feds Mulling Warrant For Giuliani's Communications?
So says NBC News, but even their sources point out the obvious. How can the federal government seize communications of an attorney without violating the confidentiality privilege? That depends on just what kind of role the attorney played — and for Rudy Giuliani and his multifaceted adventures in Ukraine, that's an open question
Report: Democrats feeling gloomy over election
The Washington Post reports that "Democrats see grim prospects in final election results despite Biden's win." The main reason for Democrats' pessimism is Joe Biden's poor performance in precincts the Democrats think they should carry easily.
Georgia, again
Within a few days after the November election, it became clear that control of the U.S. Senate would hinge on the outcome of the two Georgia runoff races. But with that election two months away, I decided not to obsess over it, for two reasons.
Rita Hart Asks House Democrats to Overrule Iowa's Certified Election Results
As our John McCormick noted, Republican House candidate Mariannette Miller-Meeks defeated Democrat Rita Hart by six votes out of 394,000 ballots cast, one of the slimmest margins of victory in American political history. The election results in this congressional district were counted and re-counted and certified by all state election authorities.
#NY22: Delayed Time Stamps on Ballots Stored In Jail Cell May Impact Election Outcome
Sticky notes make a return!
NY-22 Race Down To 3-5 Votes With More Than A Thousand Left To Review
Earlier this week we learned that a recanvas of votes in three counties had left Republican Claudia Tenney with an unofficial lead of 19 votes. However, Oneida County had informed Judge DelConte, who is overseeing this circus, that they wouldn't have their recanvas done before Christmas. But in the past two days, Oneida County has been walking through various challenged ballots and as a result the race is now down to 3-5 votes, though Anthony Brinidisi's sttorney wouldn't say which candidate currently has the lead.
Giuliani told to preserve all records as lawyers for Dominion warn legal action is 'imminent'
A defamation law firm representing Dominion Voting Systems has sent letters to White House counsel Pat Cipollone and President Donald Trump's personal attorney Rudy Giuliani instructing them to preserve all records related to the company at the center of Trump's conspiracy theories and warning Giuliani that legal action is "imminent."
Warnock's gospel of hate
The most important elections of 2021 take place on January 5 in Georgia. Control of the Senate hinges on the outcome of the Georgia Senate runoff elections pitting Democrat Raphael Warnock against incumbent Repubilcan Kelly Loeffler and Democrat Jon Ossoff against incumbent Republican David Perdue. Ossoff is a glorified nullity whom we have mostly ignored this time around. We have attended to Warnock. Warnock is something else again. I nevertheless think it likely that these races will stand or fall together.
Lin Wood: We Can Prove Trump Was Cheated — If Republicans Boycott The Georgia Senate Runoffs
Via Mediaite, have a look below at the very special present that was left under the GOP's tree on Christmas morning.
Louie Gohmert Lawsuit Seeks to Give Mike Pence Power to Overturn Electoral College Vote
On Sunday, Rep. Louie Gohmert (R-Texas) led a group of Republicans in suing Vice President Mike Pence in order to empower Pence to overturn the Electoral College vote in favor of Joe Biden and give President Donald Trump a second term. Gohmert's lawsuit asks the court to strike down the 1887 Electoral Count Act as unconstitutional, enabling Pence to select which slate of electors he will count from each state. Some Republicans in contested swing states have formed their own slates of electors and claimed to cast Electoral College votes for Trump.
Hoo Boy: Trafalgar Poll Shows Loeffler, Perdue Now Trailing In Georgia Senate Runoffs
I have good news and bad news. The good news is that Trafalgar's final poll of the presidential race in Georgia was way off so there's no need to take this one too seriously.
Sen. Josh Hawley Will Object to the Electoral College Certification
Sen. Josh Hawley (R-Mo.) announced that he will object to the Electoral College certification on January 6, 2021.
Will Objecting to the Electoral College Certification Now Help Anyone in 2024?
As noted on the home page, Senator Josh Hawley (R., Mo.) says he plans to object during the Electoral College certification process when a joint session of Congress meets on January 6.
Riots & Revolution
Cornell student government members expel fellow senators who voted against disarming police
"A vocal minority of the S.A. who believe everyone must think as they do has attempted to strip power from anyone who disagrees with them and browbeat them into silence"
At USF, 50+ anti-racism courses STILL may not be enough
The University of South Florida is developing an anti-racism certificate.
Uproar at NYC's posh Dalton School after faculty issues 8-page anti-racism manifesto
One of NYC's poshest private schools is in an uproar over an anti-racist manifesto signed by dozens of faculty members with a sweeping list of demands.
Explosive Scene at Oregon State Capitol: Riot Declared, MRAPs and Pepper Spray Deployed
During a special session of the Oregon legislature called by Democrat Gov. Kate Brown, protesters descended on the building to attempt to enter. Several police agencies responded with officers in riot gear, MRAPs, and pepper spray to enforce the governor's order to close the building due to concerns about the Wuhan CCP coronavirus pandemic. Patriot groups organized a gathering to protest the continued draconian lockdowns across the state, as well as the unconstitutional legislative session that excluded public oversight.
Tables Turned: Detroit Sues Black Lives Matter Group for 'Civil Conspiracy' to Riot and Attack Police
The Black Lives Matter umbrella group Detroit Will Breathe sued Detroit, alleging police abuse of force during the George Floyd riots in the city this past summer. A judge granted a restraining order in September but the city responded with a countersuit, claiming that the Black Lives Matter group organized a "civil conspiracy" to riot, destroy property, and disturb the peace.
Judge won't try Black man in courtroom with white portraits
A Black defendant's right to a fair trial would be harmed if the jury heard the case in a courtroom lined with portraits of white jurists, a northern Virginia judge has ruled.
Family sues school that won't let student out of class promoting anti-white racism
Curriculum swung hard left when New Yorkers acquired the school
Detroit Suing Black Lives Matter Protesters For "Civil Conspiracy" Over George Floyd Riots
Detroit alleges a civil conspiracy "to disturb the peace, engage in disorderly conduct, incite riots, destroy public property … "
NY Dem Congressman-Elect: American Capitalism "is Slavery by Another Name"
Jamaal Bowman: "I believe our current system of capitalism is slavery by another name"
Left-Wing Journalist Among 4 Arrested in Arkansas for Firebombing Police Cars
Renea Baek Goddard, 22, came to the United States as a child when her Air Force father, who had met her mother while stationed in South Korea, was transferred to Eglin Air Force Base in Florida. The family later moved to Arkansas when her father was transferred to Little Rock AFB. While a student at the Little Rock campus of the University of Arkansas, Goddard became a journalist and worked last year for a public radio station (KUAR) while also writing for other outlets including the left-wing site Truthout, where she wrote that "journalists have a responsibility to be vigilant" against white supremacists.
Police fleeing Portland in "unprecedented" numbers
It's been a while since I checked in on how things are going in Portland, Oregon after all of the unrest and violence we've seen there over the course of the year. Perhaps the spirit of Christmas has softened the hearts of some of the combatants and brought a bit of peace to a city desperately in need of it. After all, it's the season of giving and coming together, right? Well… so much for that. John picked up on some of these developments last week, but things are apparently still going to hell in a handbasket and the Portland Police Department is losing cops faster than they could possibly replenish their ranks.
Activists threaten lawsuit if university does not hire slave descendant as next president
One of many demands lodged by activists at University of Rhode Island
Corona Virus
Stop the "public health" drive to racialize vaccine distribution
You were warned about this first in The New York Post last July. Now it's happening. On Sunday, the federal Advisory Committee on Immunization Practices, or ACIP, recommended that seniors aged 65 to 74 be moved toward the back of the line for the COVID-19 vaccine.
Birx Ignored Own Advice In Traveling With Family After Thanksgiving. Or Did She?
Say what you will about the likes of Gavin Newsom breaking his own social-distancing rules to dine with lobbyist buddies at a chichi restaurant, just don't say you're surprised. Politics is a profession that selects for self-important tools with dubious ethics. The surprise isn't that Newsom and London Breed and other pols across various states have been caught ignoring the regulations laid down for the hoi polloi. The surprise is that more haven't. It's out of character!
10 years in prison for illegal streaming? It's in the Covid-19 relief bill
Tucked away in the more than 5,000-page long Covid-19 stimulus bill is a new law that severely punishes streamers that pirate large amounts of copyrighted content.
Coronavirus: Saint Nicholas nursing home visit results in death of 18 residents
The death toll continues to grow in the Hemelrijck nursing home in Mol, a town 50 km east of Antwerp in Belgium, following the visit of a Saint Nicholas infected with coronavirus.
Swedish government asks for powers to close down shops & restaurants, fine people for breaking Covid-19 rules
The Swedish government has proposed a bill that would allow it to close businesses and fine Covid-19 rule-breakers. Officials previously said the old model of containing the virus was a "failure."
Will Cities Survive 2020?
COVID-19 is reigniting old debates about zoning, public health, urban planning, and suburban sprawl.
America's COVID Detractors Owe the U.S.A. an Apology
At the beginning of June, Aris Roussinos, a contributing editor at Unherd, wrote a piece arguing that "Covid has exposed America as a failed state." It was chock-full of the kind of tired and recycled clichés one often comes across in old-world screeds directed at the United States and its tenure as a global hegemon. I wrote a quick reply at the time because I'm a great admirer of Roussinos's writings and I felt then (and still do) that his hatred for American foreign policy won out over and against his higher critical faculties when he wrote that piece. The notion that the United States had been dealt its civilizational death blow by this virus seemed facially absurd at the time.
Great Job Being Equal, Comrade
Over at the Washington Post, Megan McArdle looks at the CDC's Advisory Committee on Immunization Practices, and their debate about how to distribute the vaccine, whether to make it available to the elderly who are most likely to die of COVID, or to essential workers, who are slightly less likely to be white people. The Committee chose the essential workers because they are slightly less likely to be white.
Worst Governor In America Prioritizes Drug Addicts Over Seniors For Vaccines
The latest news about COVID vaccine distribution in New York State didn't reach me via cable news or the major papers. Instead, I first saw Congresswoman Elise Stefanik (R NY-21) tweeting about it last night. To say the least, she really wasn't being very subtle about it.
U.S. congressman-elect Letlow dies of COVID-19
U.S. Representative-elect Luke Letlow of Louisiana has died of COVID-19, Louisiana Governor John Bel Edwards said on Tuesday.
Sweden: Prime Minister Goes on Shopping Tour After Telling Swedes to Avoid Malls
Prime Minister Löfven told Swedes to "refrain from spending time in indoor environments such as shops, shopping centers."
West Virginia Is Vaccinating Residents the Fastest . . . Maryland, the Slowest
The chart I'll be checking the most in the coming weeks is Bloomberg News' fairly frequently updated tally of how many Americans have received the first vaccination against coronavirus. Bloomberg is also keeping track of each state's allocation of the first shipments of the vaccine, and how many have been administered. North Dakota has already administered more than 52 percent of its 24,900 doses, as has South Dakota with its 28,250 doses. West Virginia has administered more than half its 60,875 doses, and state officials say they have "offered the vaccine" to every last one of the state's 214 nursing homes and long-term-care facilities. Take me home, country roads.
How Taiwan Won 2020: By Trusting Its Citizens, and Distrusting the Chinese Communist Party
As 2020, a year defined by a coronavirus pandemic that originated in Wuhan, China, and was able to spread worldwide because the Chinese Communist Party suppressed evidence about it, comes to a close, you might think Western media would be a bit more wary of the regime. You'd be wrong. Because the same totalitarian government that caused the outbreak in the first place managed to brute-force its population back to something of a warped status quo, Axios sees fit to explain to us "How China Won 2020." And that it does so in the same breathless, bullet-point, who's-up-who's-down manner that many political media prefer using to cover domestic politics suggests a casual refusal to reckon with the depravity of its regime, as well as the threat it poses.
When There Wasn't Enough Hand Sanitizer, Distilleries Stepped Up. Now They're Facing $14,060 FDA Fees.
Distilleries just learned that to cap off a brutal year, the FDA is charging them a fee normally reserved for drug manufacturing facilities.
Gun Rights
Will Gestapo Joe Make a Hard Run at Gun Owners Right Away?
Time for a Biden-Inspired "Tragic Boating Accident"
New York City Approving Barely 10% Of New Gun Permits
Nervous residents of New York City (at least those who haven't already fled the area) have been signing up in increasing numbers for firearms permits, many for the first time in their lives. Given the conditions on the ground there, that's understandable. But making the decision to take advantage of your Second Amendment rights and actually laying your hands on a firearm legally are two very different things in the Big Apple these days. The New York Post is reporting that there's a significant backlog in permit applications this season, and among those that do manage to get processed, nearly nine in ten are denied. The NYPD's License Division hasn't had too much to say about it, but local gun dealers suspect that this isn't entirely accidental, while a variety of factors have led to the surge in demand.
Hide the Decline
Environment &
"Green Energy"
(Another) Climate Warrior Aiming to Bypass Democracy
Whether it's through their attempts of "legislation" by regulation, litigation, or the pressure of Wall Street's corporatists, the climate warriors have long shown an interest in bypassing the usual democratic procedures in order to get their agenda through, and there is no doubt that some of the coercive measures that have been put in place to combat the pandemic will have given them additional ideas. That's not a good thing.
China "Suffers Worst Power Blackouts in a Decade" After Banning Australian Coal
Japanese newspaper The Nikkei: "Power rationing in China sends chills through economy."
"Stimulus" Bill Includes Green Giveaways
The pork bill that Congress passed on Monday has been criticized on many appropriate grounds, but I haven't seen much comment on the fact that it betrays taxpayers and users of electricity (all of us) by perpetuating and expanding "green" energy mandates.
Get Ready for the "Climate Emergency"?
It has been widely noted that many of our government leaders seem to like the air of crisis and the exertion of emergency power that the COVID pandemic has enabled. And there has been open support among the climatistas applying the kinds of strictures used to battle COVID to climate change as well. The superficiality of this parallel will be lost on lots of people—after all, how well are the lockdowns and mark-wearing mandates working?
Obamacare
Government in Healthcare
How the Centers for Disease Control Went Woke
A look at the experts and the arguments that persuaded a government agency to prioritize 'equity' over saving lives
Universal Medicaid for Ages 1–21 Pushed in New England Journal of Medicine
The "Perspective" section in the New England Journal of Medicine — probably the world's foremost medical journal — isn't technically an official editorial. But week after week the NEJM publishes advocacy pieces pushing the hard left-wing agendas (such as banning natural gas to combat global warming) favored by the editors and much of the medical establishment.
A Lawsuit Over "Wrongfully Prolonging Life"
One of the more unusual stories about end-of-life issues to cross the transom comes to us this week from Massachusettes. I'm sure we've all heard plenty of reports involving wrongful death lawsuits, particularly in both the medical community and law enforcement scenarios. But have you ever heard of a "wrongful life" lawsuit? That's essentially what's playing out at St. Peter's Hospital. Last year, 67-year-old Rodney Knoepfle was at the hospital for a routine procedure. Knoepfle was in terrible shape, having lived a lifetime with medical problems ranging from back and neck surgeries to multiple hip replacements and advanced heart disease. But when he went to use the restroom, he felt a huge surge of pain in his chest and he collapsed to the floor. Rodney Knoepfle died there in that restroom.
War & Terror
China Demands Biden Return U.S. to Iran Nuclear Deal
Chinese Foreign Minister: "The US shall return to the Iran nuclear deal as soon as possible and without any preconditions."
RV Explodes In Downtown Nashville
Recording From Vehicle Warned of Bomb
Christmas Bombing In Nashville: Three Injured, No Motives Yet; Update: Warning On Bomb? Update: Body Found
Thankfully no one died, but it's far from clear whether that was the intent of this Christmas Day bombing in Nashville, Tennessee. As the CNN panel observers from drone footage, the extent of the damage indicates a powerful explosive was used in the "intentional act." On the other hand, setting the explosive off in a business district on a holiday would be a strange decision if someone wanted to cause maximum casualties.
Was The Nashville Bomber Attacking The 5G Network Out Of Paranoia?
As if the story of the Christmas day bombing in Nashville couldn't get any weirder. When John updated us on the story yesterday, a "person of interest" had been identified. The likely suspect is (or at least was) a 63-year-old computer technician named Anthony Quinn Warner. Not a lot is known about Warner aside from the fact that he owned an RV pretty much identical to the one used in the blast and neither he nor the vehicle have been seen since.
5 Things to Know About Anthony Quinn Warner, Nashville Christmas Bombing Suspect
Nashville is still struggling in the aftermath of the Christmas Day bombing that injured three people, damaged dozens of buildings including an AT&T network hub, and caused days-long communication service outages.
Nashville bomber Anthony Warner 'targeted AT&T after his father who worked for subsidiary died of dementia – fueling his conspiracy theory that 5G is killing people'
FBI identified Anthony Quinn Warner, 63, as the Nashville Christmas bomber
China Sentences Citizen Journalist Zhang Zhan to Four Years for Reporting on COVID-19
Authorities charged her with "picking quarrels and provoking trouble."
Advantage At Sea: How the U.S. Military Sees the Wars of the Future
A new U.S. Navy, Coast Guard, and Marine Corps maritime warfare strategy outline a significant and tactically impactful plan for "crisis response" in the event of major warfare.
Japanese Official Urges Biden to Defend Taiwan, Build on Trump-era Policies
The Japanese government is worried about Beijing's designs on Taiwan — and perhaps also the incoming Biden administration's willingness to meet the challenge.
2020's Bio-Economic World War: Communist China Lied; Millions of Human Beings Died
The Chinese Communist Party's COVID-19/Wuhan virus disinformation campaign (cover-up) rates as 2020's biggest Big Lie. By any measure, especially body count, the CCP committed 2020's most consequential and deadliest falsehood.
National
Chris Christie: I'm Not Ruling Out Running Against Trump In 2024
That last line is pretty emphatic. My assumption whenever some former presidential candidate declines to rule out running is that they're doing it for attention, to keep themselves current lest American politics pass them by. Christie has added incentive to do that because he's a media figure now. He's been a contributor to ABC News for the past few years and might be angling to land his own talk show — which, actually, I think he'd be really good at. He's colorful, obviously tapped in, and occupies an almost singular niche in politics in that he's friendly-ish with Trump but willing to criticize him bluntly on television.
Star Wars Novelists Seek Years of Missing Royalty Payments From Disney
Book authors tied to big film franchises stopped receiving checks after Disney acquired Lucasfilm and Twentieth Century Fox
The COVID-19 Stimulus Bill Would Make Illegal Streaming a Felony
Congress looks to provide relief to U.S. citizens and small businesses, but the omnibus bill includes some legislative priorities for the entertainment industry as well.
This week in wokery
It's official at Nature magazine: if a published study goes against the diversity narrative and hurts someone's feelings, it needs to be retracted.
Senate May Return On December 29 For Something Big
Having passed both the garbage-laden COVID relief bill and the omnibus spending package that should keep the lights on until next September, Congress is preparing to head home for Christmas. (This despite everyone being told that Christmas travel is A Bad Thing.) But it looks like there truly is no rest for the wicked, or for the swampy for that matter. Nancy Pelosi has already announced that the House will be on standby to return to Washington on December 28th. And as of early this morning, Cocaine Mitch has followed suit and will be standing by to summon the upper chamber back to work on the 29th. But what's so important that they all need to be torn away from their families at such a time?
Did SETI Just Find An Alien Technosignature?
The science community was all abuzz over the weekend after some tantalizing (though far from definitive) news came out from the folks at SETI, or the Search for Extraterrestrial Intelligence. Theyve been processing a signal that they received in 2019 and it's made its way through their many layers of "filters," remaining categorized as something they can't quite explain away as the random background noise of the universe or misidentified human broadcasts. In fact, their "most likely" explanation, at least so far, is that it's a signal that was produced by "technology." And it's coming from one of our closest galactic neighbors.
What we teach out children
Is there anything more important than how we raise our children? How we educate them, how we tell them what the world is like, who we are, and where we came from? I don't think so. Leftists don't think so, either, which is why they took over our public school systems long ago.
Professors face firing for criticizing funding of "social justice" activities at public college
Did not "accuse anybody of fiscal malfeasance or misappropriation," lawyer says
Biden Expected to Pick Miguel Cardona as Education Secretary, Endangering DeVos's Policies
Cardona wants to reopen schools, but that's where the good stuff ends.
5 Things to Know About Alex Padilla, Kamala Harris' Replacement
On Tuesday, Gov. Gavin Newsom (D-Calif.) appointed Secretary of State Alex Padilla (D-Calif.) to serve in the U.S. Senate, replacing incoming Vice President Kamala Harris. Padilla checks off a key identity politics box but he also brings some baggage.
California's dilemma: Latino or Latinx?
California's Gov. Gruesom announced his pick to replace Kamala Harris in the Senate today, and it's going to be the secretary of state Alex Padilla. There were widespread rumors that Gov. Gruesom was dreading the appointment, because the various Democratic Party identity factions were pressuring him to pick from among their ranks, as CNN reported a month ago
Scholars denounce attempt to ban their archaeology book after being accused of racism against Native Americans
Authors of the recently published book "Repatriation and Erasing the Past" are pushing back against critics, telling The College Fix accusations of "scientific racism" made against them are "patently false."
"Xie, Ze, Yoself": Georgia State U offers absurd TEN pronoun options for women's classes
Georgia State University's business school listed ten pronoun options on a signup for a women's business program.
Trump Threatens John Thune: Your Political Career Is Over
It's been five long years but I think we may have finally arrived at a kumbaya moment for MAGA and Never Trump. Never Trumpers want to see the GOP establishment burn because of how servile they've behaved towards the president. MAGA wants to see the GOP establishment burn because they haven't behaved servile enough. Now here's POTUS seemingly prepared to torch the party on his way out the door because they haven't done enough to help him pull off a coup.
This week in racism: Tiki bars?
As we all know, everything is raaaacist today. Even, the New York Times tells us, tiki bars. Tiki bars? Yup
NYC: Man Murders "Americanized" Daughter Who Didn't Want to Wear Hijab
Kabary Salem is a former Olympic boxer who was arraigned Tuesday on murder charges over the strangulation death of his daughter, Ola Salem. Ola Salem, a Muslim women's rights activist, was found dead in Staten Island on October 24, 2019. According to an acquaintance, Ola Salem was "becoming very Americanized," and that seems to have been what sent her father over the edge.
Brexit gets done
Britain's vote to leave the European Union in 2016 stunned many observers and was part of an international populist wave that included President Trump's election later that year. Britain's "Remainers" were never reconciled to the popular vote and worked for years to prevent Brexit from actually taking place. Now, after years of negotiation and posturing, Britain and the EU have finalized a Brexit agreement. This is good news, I think, for all who believe in democracy.
'Stressful' incidents fall under 'workplace violence' at Vanderbilt University
Vanderbilt University lists behavior that causes stress under its "workplace violence" policy.
The Truth About White Flight
Conventional history of the exodus out of cities ignores numerous complex and interrelated causes.
'Gender Affirmation Toolkit' says term 'sexual reassignment surgery' is 'demeaning'
Vanderbilt University published a "Gender Affirmation Toolkit" for its employees, giving definitions and explaining the proper way to use the word "transgender" in a sentence.
Democratic Deception about Right-to-Work Laws
The Washington Post has run a blatantly deceptive op-ed calling for the repeal of Virginia's right-to-work (RTW) law. It was authored by one Sean Perryman, identified as a Democratic candidate for lieutenant governor of Virginia.
Happy Kwanzaa?
I assume that not a lot of people celebrate Kwanzaa, an entirely synthetic "holiday" that was invented in 1966. But that isn't the worst of it: Kwanzaa's inventor, Ron Karenga, is a horrible person who served four years in prison for imprisoning and torturing two women, and also was implicated in, although not convicted of, multiple murders that were carried out by his henchmen. (Today, naturally, he is a college professor, supported by California taxpayers.) Moreover, the "seven principles" of Kwanzaa are essentially a celebration of collectivism. I guess that seemed cutting-edge in 1966.
Do Uranus's Moons Have Subsurface Oceans?
Scientists tested whether a classic technique could detect subsurface oceans on the moons of Uranus. In this scenario, the planet's oddball magnetic field offers a big advantage.
NYT Wonders: Do Dem Setbacks In California Portend Disaster In 2022?
Short answer: yes, although disaster might already be the default whether Democrats learn any lessons or not. The New York Times warns Democrats today that their losses in several House races in California last month could mean that they have lost their momentum in the suburbs, where they took back control of the lower chamber in 2018. The NYT's Adam Nagourney chalks that up in part to Republican "false or exaggerated" attacks on socialism and defunding the police, but concedes that Democrats' messaging played right into those attacks
Feinstein Husband in Discussions for Ambassador Post
"Plum for Blum" would supply a graceful exit for diminished Senator
LA Judge Rebukes DA Gascón's Lawless New Policies Siding With Criminals
"The interest of justice" is not being served with dismissals of gun and gang enhancements
The mob comes for Prof. George
The woke totalitarian mob has come for Professor Robert George at Princeton. The offense he committed was in the form of a poll question posed via Twitter
Prof who advocated $12T for reparations launches 'inequality studies' minor
Duke University has created a "Minor in Inequality Studies" undergraduate program.
Here's How a Republican Could End up Speaker of the House Instead of Nancy Pelosi
According to a report, Democrats are panicking, fearful that the COVID-19 pandemic could prevent Nancy Pelosi from being re-elected as House speaker despite Democrats holding a majority in the chamber.
Beware: New Civics Mandates Will Be Woke
Americans dismayed by the mendacity and distortions of the 1619 Project are headed for a fall. A commendable desire to counter both civic illiteracy and the excesses of woke ideology has produced a new national movement to mandate history and civics standards. Unfortunately, that strategy will produce the very opposite of its intended effect. Far from restoring traditional understandings of American citizenship, the proposed history and civics mandates will entrench woke ideology nationally, imposing it on the reddest of red-state school-districts, and ultimately on private and religious schools as well.
Girl Scouts Sue Boy Scouts over Gender-Inclusive Rebranding, Alleging Recruitment Confusion
Lawyers for the Girl Scouts claimed in a court filing on Thursday that a recruitment drive by the Boy Scouts was "highly damaging" to the Girl Scouts.
Report: Massachusetts school bans 'The Odyssey' as progressives demand purge of classics
These people are teaching your kids
Medical Journal: Hide Everybody's Sex Because A Handful Of Trans People Get Bottom Surgery
What we are seeing is an effort to deprioritize the facts of biological sex to accommodate an incredibly tiny and unrepresentative number of transgender activists.
Transgender Propaganda Claims Straight Is Hate
Insanity Wrap needs to know: When is it wrong for straight men to want to date actual women?
App State student shares anti-Trump quiz question. University doesn't deny it.
An Appalachian State social work class involved a quiz that asked students to determine whether Trump has "expressed concern" for vulnerable populations.
Girl Scout cookies linked to child labour in palm oil industry
They are two young girls from two very different worlds, linked by a global industry that exploits an army of children.
Massachusetts School Allegedly Bans "The Odyssey" by Homer
"The subtle complexities of literature are being reduced to the crude clanking of 'intersectional' power struggles"
Fired not using "preferred pronouns"
A French teacher at West Point High School in West Point, Virginia, was fired for not using pronouns preferred by a transgender student.
New York Times: Tiki Bars Need 'Reclaiming' Because Racism
Would You Like Some Racism With Your Mai Tai?
Science journal to review submissions for "potential harm" after outrage over female mentorship paper
Muslim researcher: "I do not understand how gender politics works out in the West"
A New "Equality" Agenda
As the United States contends with its own Equality Act — a radical progressive bill which, if enacted, would hijack the legacy of civil rights by expanding the legal definition of sex to include gender identity in federal anti-discrimination law — the United Kingdom is realizing some of the problems associated its own Equality Act (2010).
"Disrupt Texts" Aims To Scrub Schools Of "Violent", Hateful Classic Literature
A group of teachers is working to "deny children access to literature," according to The Wall Street Journal, under the guise of eliminating racism, sexism, and hate speech from K-12 curriculums — and the project is set on winning out some of history's most influential texts.
Economy & Taxes
Milton Friedman in 'It's A Miracle'
How did Chile avoid becoming like Cuba? Milton Friedman's economic policy has something to do with it.
EU, Communist China Set to Sign Major Investment Pact
German business weekly WiWo: "China wants to invest in European nuclear power plants and use Chinese technology in this area."
International
Netanyahu-Gantz government collapses, Israel headed to 4th election in 2 years
"nobody should bet against the shrewd, wily Netanyahu sailing onward" to winning Round 4 on March 23, 2021.
Lesbians facing 'extinction' as transgenderism becomes pervasive, campaigners warn
Controversial campaign group LGB Alliance insists 'lesbians don't have penises' and is calling for a better recognition of women's rights
Amazon Doesn't Discriminate Against Christians Enough, UK Leftist Group Claims
Amazon's charity donation program AmazonSmile already excludes conservative and Christian organizations, relying on the scandal-plagued far-left smear factory the Southern Poverty Law Center (SPLC) to brand them "hate groups." This is not enough for some activists, however. Just before Christmas, the British leftist group openDemocracy publicly attacked Amazon for allowing Christian nonprofits like the Billy Graham Evangelistic Association (BGEA) and Focus on the Family to use its AmazonSmile charity donation program.
Scottish Feminists Succeed in Scrapping Transgender Hospital Policy
In Scotland, feminist opposition to transgender extremism continues to make great strides forward. Earlier this year, NHS Greater Glasgow and Clyde (the local state-run public-health service) issued guidance to staff equating "women who express concern about sleeping next to trans patients to people harbouring racial prejudice," per the Times of Scotland. However, after considerable feminist backlash, "the guidance was reviewed and the health board has confirmed that it has been shelved indefinitely."
Sending the Wrong Signal: The Tory Food Police Give a Flavor of Post-EU Britain
So, Boris Johnson and his team have pulled off a last-minute deal with the EU. Tactically, that's no small achievement, but whether it is a good deal (under the circumstances) won't be clear for a while (the devil will be in the details), although I have no doubt at all that the Conservatives' decision not to pursue the "Norway option" (or some variant of it) has meant that those circumstances were far worse than they needed to have been.
Apple Supplier Charged with Exploiting Uyghur Forced Labor
We hear a lot about "reckonings" these days. But surely something has to be done about the atrocious human-rights abuses in China that appear to include slave/forced labor for the benefit of American companies such as Apple.
'Pampered' BBC diversity chief on £75k salary ripped for 'lecturing' poor, white Brits about 'privilege'
BBC Creative Diversity Director June Sarpong claimed even low-income white people experience "benefits" because of their race.
Australian Beaches Covered in Snake-Infested Sea Foam
Recent storms stirred up a ton of sea foam along the beaches of New South Wales and Queensland, Australia. And we say "a ton," we mean a ton. But, there's more than meets the eye when it comes to the sea foam …
Opinion
Remembering the conservatives we lost in 2020
Tevi Troy writes about prominent conservatives who died in the past twelve months. Even taking the pandemic into account, I was surprised by how many conservatives we lost.
Get Flynn and Powell away from the President
It's never a good sign when a president publicly insists he's not considering declaring martial law in an attempt to reverse the election results, or when high-level military officials feel the need to declare, "There is no role for the U.S. military in determining the outcome of an American election."
The Sovietization of California
I am writing this column upon returning home to California after five days in Florida. For the first time since my first trip to Los Angeles in 1974 and moving there two years later, I dreaded going to California.
"Blueprint for Positive Change" Exposes the Left's Plans for Conservatives
Until the electoral votes are certified by Congress on Jan. 6, our country will not officially select the next president. Nevertheless, liberal voices across America have already claimed victory in the presidential race and have begun laying the framework for a Biden administration.
The Counterrevolution begins
Eventually I'm going to get around to thinking through and writing up my view that while misguided Millennials lean heavily progressive at the moment, the next generation of young people is going to swing sharply to the right out of rebellion against the stifling conformity of the progressive left that went into hyperdrive this year. In part I'm taking in the lessons of M. Stanton Evans's first book in 1961, The Revolt on Campus, which argued a similar point. It is quite striking how well that old book holds up and applies today.
"Happy Trails, Hans": What Is Everybody's Favorite Christmas Movie Really About?
My brother and I celebrated Christmas Eve by watching Diehard together. The movie suffers from all the usual suspension-of-disbelief problems common to action films — e.g., automatic weapons that fire an impossibly large number of bullets without changing magazines — there is no doubt that Diehard is a Christmas movie. And this is not just my opinion, but has been stated directly by the director John McTiernan.
The Perversion of Science
America's scientists are essentially miracle workers. Within mere months, they have developed highly effective vaccines for COVID-19. By year's end, millions of Americans will have received their first doses.
Do You Know the Original Lyrics of "Have Yourself A Merry Little Christmas"?
Judy Garland objected to these lyrics, stating, "Margaret will cry, and they'll think I'm a monster."
Are Democrats In Trouble In 2022?
That is the question posed by Adam Nagourney, a loyal Democratic Party foot soldier, in the New York Times: "A Stinging Setback in California Is a Warning for Democrats in 2022."
A Student Mob Took Over Bryn Mawr. The College Said Thank You
Last week marked the end of a chaotic semester at Bryn Mawr College, a small women's liberal arts college located outside Philadelphia. During the final weeks, Bryn Mawr students, including my own child, scrambled to pick up the pieces following a student "strike" that exacerbated the serious preexisting disruptions associated with the COVID-19 pandemic. For a period of three weeks, few regular classes were held, activities were suspended, and student life (such as it was) became marked by the same toxic spirit of racism that the strikers claimed to oppose.
Reject woke Civics
A national movement to mandate standards for the teaching of Civics and History is gaining momentum. No conservative should support it.
The Case for One More Child
Why Large Families Will Save Humanity
Leftism and Higher Education, Continued
Professor Logan Strother of Purdue University has responded to my critique of his study on higher education's effects on student ideology. I'll take his objections point-by-point.
Will Americans' Lockdown Habits Last Well into 2021?
On the front page of today's Wall Street Journal, Annie Gasparro and Sharon Terlep report that some of America's biggest companies are betting that habits developed since the pandemic started in March will continue into 2021
Homer Simpson: Union Poster Child
The best thing about the fantastical Atlantic piece romanticizing American working-class life in the 1980s and 1990s, "The Life in The Simpsons Is No Longer Attainable," is that it inadvertently levels a devastating critique of unionism.