Another "quick takes" on items where there is too little to say to make a complete article, but is still important enough to comment on.
The focus this time: Green cult.
First, a little mood music:
Carrying on…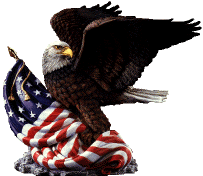 So much for "separation of church and state".
"'…These are times that call for us to do those things that we believe in, and to march, and not just to march, cause that's important to show solidarity, but then to do those things such as voter registration, get people out to vote, so that we can have people here who are truly committed to human rights, environmental rights — climate change…believe in climate change as though it's a religion, it's not a science– and all the things that need to be done, and there is a lot,' Sen. Hirono told the crowd [at a "DACA prayer breakfast]".

In service to this new state god, deaths left and right are perfectly acceptable!
"But as economies in the West address the climate crisis—albeit at a painstakingly slow pace—another crisis is worsening elsewhere. Making all those vehicles, panels, and turbines requires resources such as copper, lithium, and cobalt—which, like fossil fuels, are extracted from the ground. But unlike fossil fuels, many raw materials for green energy come disproportionately from developing countries.

"In the last few years, cobalt mining in the Democratic Republic of the Congo has trickled into the public consciousness, beginning with a 2016 Amnesty International report that revealed child labor at the country's nonindustrial mine sites, which provide the cobalt that ends up in smart phones and other devices around the world."

And of course the unbelievers must be punished.
"Greta Thunberg, the Swedish teenager who has become the world's most famous anti–global-warming campaigner, was just awarded a one million pound environmental prize. She has announced that 100,000 pounds of that money will be donated to the radical environmentalist organization Stop Ecocide. From the Ecologist story:

"'Thunberg said that her foundation will "as quickly as possible donate all the prize money . . . to support organizations and projects that are fighting for a sustainable world, defending nature and supporting people already facing the worst impacts of the climate- and ecological crisis — particularly those living in the Global South.

"'The first two donations of €100,000 will go to the SOS Amazonia campaign led by Fridays For Future Brazil to tackle Covid-19 in the Amazon, and to the Stop Ecocide Foundation to support their work to make ecocide an international crime."'

"Stop Ecocide seeks to make 'ecocide' the 'fifth international crime against peace' –equivalent to profound evils of genocide, crimes of aggression, crimes against humanity, and war crimes, now punishable at the International Criminal Court in the Hague."
TTFN.