Another "quick takes" on items where there is too little to say to make a complete article, but is still important enough to comment on.
The focus this time: "Think as we think" said a college, "or you are abominably wicked, you are a toad".
First, a little mood music:
Carrying on…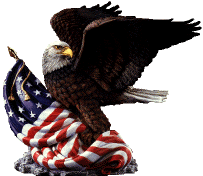 As Erick Erickson noted, you will be made to care. Further, you will be made to participate.
"Universities around the country are implementing courses, modules, and training procedures to educate faculty and students about the supposed prevalence of racism in the United States and on their individual campuses.

"A few of the universities involved with these new anti-racism modules include the University of Colorado-Boulder, Bates College, Duke University, Marymount Manhattan College, Texas A&M, Harvard University, and Framingham State University.

"In some cases, the completion of anti-racism training and modules will be mandatory as a new addition to the university's curriculum.

"…

"[One such] module was designed in order to explore, 'the toxicity of racism in U.S. history, U.S. life and at CU Boulder and delves into ways to act against it in our daily lives on and off-campus.' When it comes to staff at the University of Colorado-Boulder, the university intends to include a "mandatory bystander training" for staff to recognize and call out racism on campus."

And of course you must proffer the way you will achieve their desire for "anti-racism"
"Employees from Edmonds College's Pre-College division were asked to create at least one 'anti-racist' goal to be submitted to their superiors.

"In a recent email, obtained by Campus Reform, Edmonds College instructed staff members to develop 'at least one goal related to being anti-racist" by Oct. 16. The college stated that this initiative comes "in the wake of the acquittal of the officers who killed Breonna Taylor.'

"Staff members were asked to report their goals to supervisors by the Oct. 16 deadline. Included in the email was a list of web resources intended to provide employees with guidance when creating their anti-racist goals.

"Among these were 'A Dozen-Plus Ways You Can Foster Educational Equity' and 'Becoming an Anti-Racist Educator.'

"The former encourages educators to insert race into their teaching, combat 'microaggressions' and tweak grading practices to benefit minority students whereas the latter claims all White people should become anti-racist by 'taking responsibility for [their] power and privilege, acknowledging the feelings you have to increased multiculturalism, cultivating a desire for understanding and growth.'"

Your future will depend on your wokeness.
"Applicants' requirement to 'address any past contributions, as well as their current commitment to diversity, equity, and inclusion'—which, again, only includes diversity of physical, social, and legal 'identities'—is nothing more than an ideological litmus test. It elevates diversity of identity to an end in itself. Requirements such as these quash academic freedom and intellectual diversity before hiring even occurs. They intend to weed out those applicants who would prove problematic for the diversity regime.

"…

"The Plan aims to 'eliminate disparities' in 1) faculty salaries, 2) faculty awards, 3) leadership and committee membership, and 4) positions of leadership within departments and CSs, inequities presumed to be caused by identity. It also would require the creation of one 'diversity officer' per CS, with a second officer recommended for larger schools. These officers would design and implement resources and trainings for all faculty and administrators at every CS in order to create an 'inclusive' environment at UT Austin.

"…

"This objective assumes that different physical, social, and legal identities create 'knowledges, positionalities, and experiences' that are distinct from one another. Therefore, the faculty, as well as the scholarship it produces, will be incomplete until total quota-enforced identity-based diversity is achieved. This assumption is ideological on its face."
TTFN.