News of the Week for Aug. 9th, 2020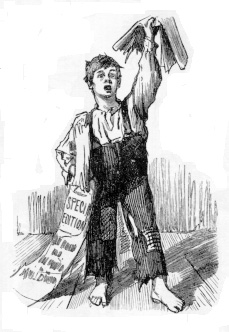 Riots & Revolution
NY Times union calls for racial quotas in hiring and staffing, euphemistically called "equity"
Calls for Times workforce to "reflect the makeup of New York City—24% Black and over 50% people of color—by 2025" and "50% of candidates at each stage of each hiring process should be POC."
Portland Has Record-High Murder Rate in July After Defunding Police Gun Violence Team
The city of Portland was forced to disband its Gun Violence Reduction Team at the order of the City Council in response to protests demanding they defund police. Since then, Portland has seen more killings in one month than in the last thirty years.
More 'Peaceful Protests': Rioters Set Fires, Throw Molotov Cocktails, Chuck Glass Bottles at Cops
On Saturday, the 64th night of antifa riots in Portland, rioters wearing "PRESS" stickers on their clothes threw objects at police, including glass and plastic bottles. They also directed lasers at the eyes of officers (some officers have been blinded for days by these laser attacks). While the Portland Police did not mention fires or Molotov cocktails in its reports over the weekend, the Department of Homeland Security (DHS) noted that rioters set fires near the federal courthouse on Saturday night and Sunday night and that a rioter threw a Molotov cocktail.
U. Kentucky faces lawsuit over decision to remove mural depicting state's history, including slavery
A large mural at the University of Kentucky painted by a female artist that has stood the test of time for nearly a century is slated to be removed due to complaints that it's a painful reminder of slavery.
Prof refuses 'required' diversity training, says job in jeopardy as a result
A South Carolina professor publicly refused to complete a "required" diversity training.
Hundreds of BLM supporters storm Snohomish County neighborhood to protest at Seattle Police Chief Carmen Best's home
Roughly 40 vehicles lined the road of a small, quiet, and quaint residential community in unincorporated Snohomish County to protest at the private residence of Seattle Police Chief Carmen Best. According to the Snohomish County Sheriff's Office, this is the first occurrence of protestors targeting an official in the county. The incident took place at 6:50 p.m. on Saturday, August 1.
Bill rolls back controversial 2019 measure protecting police who are under investigation, but few satisfied
A measure to undo portions of a controversial "Peace Officers Bill of Rights" that passed last year was met with significant opposition, largely from people who said they didn't have enough time to understand the changes made in the bill because the language was revealed after a Senate hearing on the measure had already begun.
"Woke" Sports Bombing With Fans
I never understood why pro sports leagues thought that buying into a far-left, anti-American narrative would ingratiate them with their fans. At the moment, it looks like my skepticism (shared by many, of course) was justified. Breitbart reports: "Ratings crash for NBA, MLB after protest-filled debuts."
Body Cam Footage of Floyd's Arrest Leaked
Someone leaked police body cam footage of George Floyd's arrest to the Daily Mail. There are two videos, embedded below. Make of them what you will.
University at Buffalo to remove U.S. President Millard Fillmore's name from campus
But one professor at the university openly disagrees with the decision, saying nation was better off because of Fillmore's service as president, including black Americans
Minneapolis Mayor: Walz Dithered On His Requests To Deploy National Guard Until It Was Too Late
Jacob Frey has decided to fight back. The mayor of Minneapolis has gotten deluged with criticism over the feckless response to riots in the Third Precinct, including his tearful press conference at the beginning when he seemed more interested in rebuking Donald Trump than in taking control of his city. In an interview with the Star Tribune, however, Frey said he'd repeatedly requested the National Guard to restore order — and it was Governor Tim Walz who dithered and delayed.
Federal officers in Portland suffered 113 eye injuries from lasers, DHS official says
The deputy director of the Department of Homeland Security says federal officers in Portland suffered 113 eye injuries while guarding a courthouse from activists armed with powerful lasers.
Seattle police chief denounces 'mob rule' after her armed neighbors confront 'aggressive protesters' targeting her home
The neighbors said they felt threatened by the well-coordinated protest mob
Walz versus Frey
Minnesota Governor Tim Walz and Minneapolis Mayor Jacob Frey are engaged in a blame-shifting war in which each points to the other the cause of the destruction that befell the Twin Cities in the riots that followed George Floyd's death. The Star Tribune forms one front of the war in the article "Mayor Frey: Gov. Walz hesitated to deploy National Guard during Minneapolis riots." Subhead: "E-mails and texts show urgency; state says requests were vague."
'Kindergarten Cop' Triggers Cancel Culture Police
Insanity Wrap needs to know: Kindergarten Cop, really? Answer: Yes, really.
Watch a Pickup Driver Dispense Street Justice to a Rioter's Bike
The following apparently happened in Portland. Or Seattle. Does it matter? Both cities are led by antifa mayors and city councils, which has led to their streets becoming war zones for about two months. Leadership matters, and neither city has any in its elected positions.
And Then They Came for 'Kindergarten Cop'
The movie website Rotten Tomatoes calls the film Kindergarten Cop "too grim for children and too cloying for adults." Even for Arnold Schwarzenegger fans, it was a stretch. A cop goes undercover in a school as a teacher to thwart a bad guy and win the girl? Hollywood has done worse — but not much.
Federal Officers Blinded by Powerful Lasers Aimed by Violent Portland Rioters Are Regaining Sight
Acting Deputy Homeland Security Secretary Ken Cuccinelli says in all 49 years of existence of the Federal Protective Service "they've never seen anything like [the riots of] Portland." And that includes the lasers being used by violent black bloc attired antifa and their allies in the Black Lives Matter movement who have been rioting for the past nearly 70 nights.
Andy Ngo's Testimony Implicates 'Peaceful Protesters' in Antifa Violence
Andy Ngo, editor-at-large at The Post Millennial, unveiled antifa's horrific tactics at a Senate hearing on Tuesday. He warned that antifa has turned rioting into "an art form" in Portland and that the far-left agitators are likely to spread to cities across America.
Cartoon Strip Pulled From Newspapers, Cartoonist Refuses To Apologize To Critics
Award-winning cartoonist Bianca Xunise finds herself in a controversy over one of her cartoon strips. The angry mob tried to cancel her and she refuses to play along. Xunise is offering up no apologies for her work.
Cancel Culture Comes for That Dancing Kid from the Sia Music Videos
In the dystopian nightmare that is 2020, most people don't seem to care much about the Asian-American community until a celebrity makes fun of them. Less than a year ago, a comedian named Shane Gillis was fired from Saturday Night Live before he even started, because he had gone on a podcast and made some jokes about Asian people. This is odd when you consider that SNL made John Belushi famous for lampooning Asian culture and the Japanese language. (Samurai Delicatessen, anyone?) Maybe Gillis's firing had something to do with the fact that SNL never had an Asian cast member until last year and Lorne Michaels was a bit sensitive about it. And now that COVID-19 the Chinese virus is sweeping the globe and ruining everybody's lives, guilty white liberals are going out of their way to blame themselves and their fellow travelers. The Chinese Communist Party is threatening to destroy the world, advertently or not, and libs need to make it all about themselves.
Black Americans Want Police to Retain Local Presence
When asked whether they want the police to spend more time, the same amount of time or less time than they currently do in their area, most Black Americans — 61% — want the police presence to remain the same. This is similar to the 67% of all U.S. adults preferring the status quo, including 71% of White Americans.
Does 2+2=4? Woke Academics Say Not Necessarily.
Politics really does make people stupid and that's especially true for otherwise smart people. That may sound like a contradiction but it's not once you realize that motivated reasoning is the cause of much stupidity. In other words, people who have an ideological commitment to a certain outcome will do more work to make sure everything adds up to their predetermined outcome. For the past month or so, that's literally true as a group of woke academics have been trying to argue that 2+2=5.
Gov. Whitmer declares racism as public health crisis in Michigan
Creates Black Leadership Advisory Council
Feds (Shockingly!) Unresponsive to Portland's $2000/Hour Fine for Fence Erected to Protect Courthouse
Last week, Portland City Council imposed fines on the federal government for the fence surrounding the federal courthouse, which has come under siege by protesters. Portland is collectively upset that the fence, which was erected to ward off violent protesters, is blocking their precious bike lanes. Today's update: the fines have hit $584,000, with the feds so far unresponsive.
Los Angeles DA's Husband Charged For Pointing Gun At BLM Protesters At His Doorstep
"protesters affiliated with Black Lives Matter L.A. and other local organizations descended on the Laceys' Granada Hills home for a predawn protest. The group had banged on drums and gathered in the street before three of them approached Lacey's home and knocked on the door."
Sen. Hirono Walks Out of Hearing After Refusing to Denounce or Criticize Antifa
"Sometimes I don't think you listen." Sen. Hirono to Sen. Cruz
Mazie Hirono Shows True Colors, Refuses to Condemn Antifa
If there was ever any doubt that the Democratic Party is nothing more than a front for anti-American interests, yesterday should have put them to rest. During a sub-committee hearing on violence committed by Antifa, Sen. Mazie Hirono (D-Hawaii) and six of her Democratic comrades walked out instead of standing for the law-abiding citizens of this country. After all, law and order and the rights of the innocent must be sacrificed on the altar of Antifa according to the new Democratic credo.
A Third Of Minneapolis Police Could Leave The Force By The End Of The Year With No Replacements In Sight
The plan to disband the Minneapolis police force has hit a snag. The the Minneapolis Charter Commission voted 10-5 to keep the issue off the ballot this November. So, officially, the police aren't going anywhere this year. But that doesn't mean the city isn't facing a serious shortage of officers in the coming months.
Officer Charged In Rayshard Brooks Shooting Takes Action Against Democrat Mayor Keisha Lance Bottoms, Police Chief
Former Atlanta Police Department officer Garrett Rolfe filed a lawsuit against Atlanta Democrat Mayor Keisha Lance Bottoms and interim police Chief Rodney Bryant this week to get his job back, saying that his firing was unconstitutional.
Day 70: Portland Woman Attacked as She Stands Up to Antifa Trying to Set Precinct on Fire
The group that House Judiciary Chairman Jerry Nadler insists is a myth attacked an elderly woman who stood up to antifa thugs trying to set the East Portland Police Precinct on fire.
GWU law prof: Antifa is winning, colleges are helping
A George Washington University law professor testified before Congress on the threat posed by Antifa.
Abolish the Police? Those Who Survived the Chaos in Seattle Aren't So Sure
What is it like when a city abandons a neighborhood and the police vanish? Business owners describe a harrowing experience of calling for help and being left all alone.
California Weighs Anti-Karen 911 Call Hate Crime Law
California Dreaming is more than a Beach Boys song, people. (Younger readers can ask their parents about that reference.) The legislature of the Golden State is fed up with all of the Karens out there misusing the 911 emergency call lines to commit racist acts of harassment and they're dreaming of a solution. And if they have their way, such instances will be treated as a hate crime, with stiffened penalties up to and including a $2,000 fine and a year in jail. The legislation under discussion is Assembly Bill AB-1775 and it was taken up on the floor of the Assembly yesterday. If you think this sounds like a train wreck waiting to happen, then you've probably been paying attention to the news lately.
Seattle's Police Chief Criticized A Plan To Defund Police, The City Council Responded By Slashing Her Salary
On Tuesday of this week, Seattle Police Chief Carmen Best and Mayor Jenny Durkan criticized a plan by Seattle's city council to slash the police budget in half for the remainder of the year
DHS Exposes the Horrible Truth About Violent Antifa Riots in Portland
Friday marked the 70th consecutive night of violent antifa riots in Portland. Early this month, the rioters shifted the focus of their violent attacks from the federal courthouse in downtown Portland to the Penumbra Kelly police building in a residential neighborhood. Since the clashes no longer center on federal property and federal law enforcement, the Democratic narrative of excusing or ignoring the violence in order to demonize federal officers and President Donald Trump has fallen apart. But myths about the federal involvement persist.
Antifa Rioters With Shields, Body Armor Turn Residential Portland Into a War Zone
The streets of Portland again became a war zone on Friday night, as antifa and Black Lives Matter rioters with large plastic shields and body armor blocked traffic and hurled mortar fireworks, concrete, and rocks at police near the Penumbra Kelly police building in a residential neighborhood. As police broke up the riot on the 70th straight night of rioting in Portland, some antifa rioters trespassed onto a man's property. He told them to leave in no uncertain terms.
Prestigious L.A. Ivy-Feeder Prep School Self-Flagellates on the Altar of Wokism
While many are considering the arguments for and against opening school this fall due to COVID-19, few have concerned themselves with another virus that is similarly pervasive and insidious in K-12 education: the closing of the American mind (borrowing Allan Bloom's seminal book title). Although freedom of thought is endangered at the university, there is now a breeding ground for it at the high school level helping to ensure its extinction.
Antifa Rioters With Shields, Body Armor Turn Residential Portland Into a War Zone
The streets of Portland again became a war zone on Friday night, as antifa and Black Lives Matter rioters with large plastic shields and body armor blocked traffic and hurled mortar fireworks, concrete, and rocks at police near the Penumbra Kelly police building in a residential neighborhood. As police broke up the riot on the 70th straight night of rioting in Portland, some antifa rioters trespassed onto a man's property. He told them to leave in no uncertain terms.
Corona Virus
Coronavirus Shock Claim: Refugee Scientist Says Virus Came from Army Lab
Hong Kong-based virologist Yan Li-Meng, currently in hiding at an undisclosed location, claims that the COVID-19 coronavirus came from a People's Liberation Army lab, and not from a Wuhan wet market as Beijing has claimed.
Chinese Propaganda Campaign Blames Pandemic on U.S. Army Facility Closed in 1969
Regime officials, propaganda outlets seek to dodge China's role in coronavirus outbreak
Why the U.S. Ranks So Poorly in Coronavirus Deaths Per Million
One of the more cringe-inducing exchanges in President Trump's interview with Axios's Jonathan Swan is when Swan says he's examining the rate of U.S. deaths as a percentage of the population, as opposed to the death rate among the infected. "You can't do that!" Trump responds.
Medieval "wine windows" are reopening, reviving Italian plague tradition
It's a quaint tradition — with a very dark history.
Rape suspect who was freed due to coronavirus kills his accuser in Virginia, police say
Ibrahm E. Bouiachi was indicted on rape charges last year. After being released due to the pandemic, police say he shot and killed his accuser.
Election 2020
Democrats vs. Suburbia: Biden Will Make "Magic Dirt Theory" Federal Policy
When President Trump first raised the accusation last month that Joe Biden is planning to destroy the "Suburban Dream Lifestyle," I didn't know what the hell he was talking about, and half believed the media claim that Trump was just "stoking fear." And then I investigated, and discovered that Democrats plan to abolish single-family home zoning.
Targeted for Destruction
When I was a road warrior on the campaign trail years ago, I got into the habit of using the blog as a sort of notebook — three or four posts a day, with photos, quotes, etc. — which I would then cannibalize in the evening for my American Spectator column. Sometimes I still utilize that modus operandi, as for example in my COVID-19 coverage, where I would often do a midday rant inspired by Andrew Cuomo's daily briefings (dear God how I despised those), and compose some statistical comparisons that were then fed into my regular columns on the pandemic.
John Podesta War-Games the 2020 Election, and Suggests Biden Might Trigger a Civil War
President Donald Trump cannot delay the election, even if he wants to. The very fact he tweeted about that idea is concerning. But a recent attempt to "game" the various possible scenarios of the 2020 presidential election should concern Americans even more. During a strategy session, Hillary Clinton's former campaign chairman, John Podesta, suggested that if Joe Biden loses in a similar way that Clinton did in 2016, Biden will cry foul, alleging voter suppression. He will pull the strings to keep Trump from getting inaugurated a second time, and his team will pressure Western states to secede if Trump takes office again.
Debacle: New York's Mail-In Primary Is *Still* Incomplete — After Six Weeks
As I wrote last week, forget about the arguments on potential fraud. Instead, think of just how badly the New York vote-by-mail primary has been handled from just a logistics point of view, and extrapolate that into fifty states in a general election. The New York Times reports today that the vote count for the June 23 primary has still not been completed, and disqualified ballots are still piling up by the thousands
Democrats Spend $5.3 Million Trying to Pick GOP Senate Candidate in Kansas
Can Republicans really blow a Senate race in Kansas, a state that hasn't sent a Democrat to the upper chamber since 1932?
Poll: Strong majority opposes forced diversification of neighborhoods
Claims by left-wing journalists that President Trump's revocation of AFFH won't help him win suburban voters strike me as confirmation that this line of attack might very well have that happy effect. It seems to me that the Democratic left doth protest too much.
Great News: Judge Orders New York To Ignore Deadline On Thousands Of Mailed-In Primary Ballots
In other words, the interminable primary will go on for a while later. Late yesterday, a judge ordered the state of New York to count thousands of ballots invalidated for arriving late without postmarks. The state screwed up the ballot distribution and the Post Office failed to postmark them, the judge ruled, and ordered all ballots received by June 24 to be counted as valid.
Hmmm: Good News In Montana Senate Poll?
In the midst of all the crises we currently face, today's Emerson poll out of Montana feels almost like a quaint look at electoral politics. Democrats put a lot of pressure on former governor Steve Bullock to run against incumbent Republican Steve Daines in the Senate race this year, after all but ignoring the popular Democrat in the presidential primary. They hoped to ride Bullock's substantial cross-aisle appeal to flip the seat in Montana and control in the upper chamber itself.
Trump campaign sues Nevada over bill expanding mail-in voting for general election
President Donald Trump's campaign has sued Nevada over a contentious bill recently approved in the ongoing special session of the Nevada Legislature that expands mail-in voting for the 2020 general election.
Trump Launches Cancel Culture Ad: "I'm Afraid To Say This Out Loud"
Seeking the "hidden vote" of centrists and conservatives who self-censor rather than be subjected to liberal retribution.
All vote by mail, ballot harvesting are an invitation to fraud
Donald Trump and Harry Reid were both wrong about the terrible elections bill that Nevada Democrats just passed.
Nevada Democrats' Midnight Run on Election Integrity
Bills that genuinely promote the common good typically don't get rushed to passage under the cover of night on strict party-line votes. Yet that's what Nevada Democrats have done with an "election reform" measure they just pushed through an emergency special session of the state legislature.
25 percent of ballots in Brooklyn June primaries invalid
A staggering 25 percent of mail-in ballots cast in Brooklyn for June's primary elections were declared invalid, it was revealed on Tuesday, as Mayor Bill de Blasio called on the Board of Elections to shape up by November.
Nevada Democrats' Shocking Midnight Run on Election Integrity
Bills that genuinely promote the common good typically don't get rushed to passage under the cover of night on strict party-line votes. Yet that's what Nevada Democrats have done with an "election reform" measure they just pushed through an emergency special session of the state legislature.
NRA Plans to Spend "Tens of Millions" in Battleground States
NRA has added 1,000 new members each day since June
New Quinnipiac Poll Has Collins Down Four In Maine, Lindsey Graham Tied In South Carolina
This is officially the Poll Of The Day™ on political Twitter because of what it portends about the Senate flipping this fall, but Quinnipiac's had other Polls Of The Day™ lately that don't look so hot in hindsight. A few weeks ago they found Biden up by an earth-shaking 13 points in Florida, normally a state that's decided by a point or two in major races. Why, if he's running up the score there, it must mean Democrats are headed for an unholy wipeout… or not. The three polls of Florida since then have had him up five, four, and three points — the last one having been conducted by a Democratic firm. Sure looks like the Quinnipiac poll was a major outlier. And not for the first time in Florida, as they missed by a cool eight points in forecasting the result of the Senate race in 2018.
"Veep, Veep?"
This week on The Editors, Rich, Charlie, and Jim discuss Trump's unfortunate Axios interview, the canceled political conventions, and what is going on with Biden's VP pick.
The Trump Style Doesn't Work for His Wannabes
This week, aspiring senator Kris Kobach lost his primary in Kansas. Earlier this cycle, aspiring senator Roy Moore lost his primary in Alabama and Representative Steve King lost his primary in Iowa. At this hour, former sheriff Joe Arpaio is narrowly trailing the primary election for Maricopa County.
Marco Rubio Advances Crucial Election-Support Ideas
In a Medium piece on Thursday, Florida Senator Marco Rubio drew attention to the challenges of administering a national election in 2020. These include not only the continuing threat of foreign interference but also the unique challenges of voting in the middle of a pandemic.
Developed countries "ban" mail-in voting, US would be "laughing stock": Report
Most developed countries, especially in Europe, ban mail-in voting to fight vast fraud and vote buying that had threatened the integrity of their elections, according to an exhaustive review of voting rules and histories in over 30 major nations.
Michigan Is the Canary in the Coalmine for Democrats (and Now Republicans Too)—If you want to know how a presidential campaign is going, just look at Michigan
In his memoir, Deputy National Security Advisor Ben Rhodes wrote about being with Barack Obama when the Clinton campaign requested that the President visit Michigan on the day before the 2016 election.
Nevada Sent More Than 200K Mail-In Primary Ballots to Wrong Addresses
One-sixth of Clark County mail-in ballots were sent to outdated or undeliverable addresses
Are This Year's Party Conventions Even Conventions Anymore?
Are this year's political conventions still even "conventions," with no delegates in attendance, no gathering of a crowd in an arena, no balloon drop or any of the other traditional associated pomp and hoopla?
Final Mail-In Primary Failure Rate In New York City: 20.8%
Utter disaster. More than one in every five ballots cast in New York City got discarded in the state's June 23rd primary, raising all sorts of questions about who actually won the congressional nominations and other races. Voters didn't get proper instructions, the postal service wasn't prepared, and that will leave a permanent cloud over all the results
Republicans Could Hold the Senate Even If Trump Loses
Republican fears of an electoral disaster for the Senate GOP are well-founded. They could narrowly lose control of the upper chamber. They could suffer a Chernobyl-like meltdown.
VP selections, then and now
I have no special insight into whom Joe Biden will pick as his running mate. The conventional wisdom seems to be that he likely will select Kamala Harris. I have no reason to disagree. But if Biden makes his selection based on comfort level and personal taste, he probably will reject Harris and perhaps pick Susan Rice.
Trump antagonizes GOP megadonor Adelson in heated phone call
Trump chided the Las Vegas mogul — a financial linchpin of his reelection effort — for not spending more. And now, he might not.
Gun Rights
Guns Siezed In VA's First "Red Flag" Case
We here at Bearing Arms haven't been real fans of "red flag" laws. That's not likely to change, either. While it may have sounded good in the immediate aftermath of Parkland, during the cold light of day, the whole idea falls apart. It's still taking guns from people who haven't broken any laws, no matter how you cut it.
"I'm About Done With This Crap": Documents, Voicemail Show Prosecutors Pressured Detective Into Signing Off On McCloskey Charges
If police determined that at least one person in the mob on Mark and Patricia McCloskey's property was armed, another labeled "Human Shield," and several issued threats against the couple … then why were they charged at all? Local NBC affiliate KSDK reported last week that documents and a voicemail show that Kimberly Gardner's office pressured the lead detective on the case to "quickly reassess this evidence," and when that didn't work, threatened his supervisor with bad publicity unless the detective relented. That puts the prosecution of the McCloskeys in an even more questionable light — and likely makes it impossible to boot
The New York Attorney General Wants to Dissolve the NRA
Dark clouds have hung over the National Rifle Association since at least the 2019 Annual Meeting, with the sudden resignation of Oliver North and competing claims of self-dealing among the group's leaders. Some sort of investigation and action by the attorney general of New York — where the organization was founded — was inevitable.
New York AG: I'm Suing To Dissolve The NRA
Normally I'd speculate that this is her bid to position herself as next in line for the governor's office, as Attorney General is often a gubernatorial springboard in New York.
NRA Sues New York Attorney General For Seeking To Dissolve Gun Group
The National Rifle Association (NRA) filed a civil suit Thursday against the New York attorney general after the state official announced earlier the same day her office's intent to disband the gun group.
Voting With Their Guns
Urban unrest has sales soaring, especially among blacks.
NRA files retaliatory lawsuit against New York attorney general
The group filed a retaliatory lawsuit against New York Attorney General Letitia James on Thursday after she announced a lawsuit against the organization aimed at dissolving it. The lawsuit from the NRA, obtained by the Daily Caller, alleges that James charged the organization with a string of "fraud and abuse" violations for political reasons.
Hide the Decline
Environment &
"Green Energy"
Biden vs. Trump: The Battle Over US Energy Policy and Its Consequences
With the US presidential elections less than 90 days away, US energy policy – which includes government regulations dealing with climate change – has emerged as one of the core issues. This is not only because the Democratic Party, in seeking to unseat incumbent President Trump, has itself elevated energy and climate change policies to its highest priority. Energy is the lifeblood of the modern economy – the "master resource" that affects the production and use of all other resources – and hence US energy policy will affect the livelihood of all Americans. And as the US has emerged as the world's leading oil and gas producer over the past decade, the energy and climate policies adopted by the next US administration will also profoundly influence global economic and geopolitical affairs.
Obamacare
Government in Healthcare
The Growing Threat to Religious Freedom in Health-Care Provision
Catholic hospitals around the country are on a collision course with the ACLU, the Democratic Party, and assorted social-justice secularists who insist that these religious institutions violate their own faith precepts in the provision of medical services.
University of Pittsburgh Medical Center Punishes Doctor Who Questioned Affirmative Action
It's futile to try to keep up with all the PC outrages, but Hans Bader explains the latest, at least as of this morning, here: "The University of Pittsburgh has removed a program director at its medical center because he published a scholarly, peer-reviewed white paper discussing the pitfalls of affirmative action for black and Hispanic students. This violated the First Amendment . . ." Mr. Bader gives chapter and verse on the legal problems with what the school did to the program director, Dr. Norman C. Wang, and I'll just add that it's reprehensible to punish people for telling the truth, whatever the law allows.
Oh what a tangled web
"A businessman and political donor … has been sued by Universal Life Insurance Company (ULICO) over a personal guaranty Lindberg made to back PB Life and Annuity Company."
War & Terror
Women in Xinjiang shine a light on a campaign of abuse and control by Beijing
Zumrat Dawut said she was forcibly sterilized by the Chinese government for having one too many children. A former resident of Urumqi, the capital of China's western Xinjiang region, the 38-year-old Uyghur woman said she was fined 18,400 yuan ($2,600) in 2018 for having three children, one more than she was allowed to under Chinese rule. When she went to pay the fine, Dawut said she was told she'd also need to have a mandatory "birth control procedure."
The Containment of China
After China's many transgressions over the past 50 years… the military containment of Chinese expansionism and Communist Party Chairman Xi Jinping's stated goal of world domination needs to be the highest foreign policy priority of the Free World.
Massive explosion rocks Beirut port — "Fireworks" or Hezbollah weapons depot?
Conflicting reports as to what exploded, and how.
UN Report: North Korea Has Miniaturized Nukes to Fit on Missiles
A confidential UN report on North Korea's compliance with Security Council sanctions says that several nations believe that they have developed miniaturized warheads small enough to fit atop ballistic missiles.
Bolton Questions Whether Trump Will Keep Tough China Measures in Place
Speaking virtually at the Aspen Security Forum Tuesday, former national-security adviser John Bolton reprised his previous criticisms of President Trump's approach to China, expanding on a recent op-ed in which he predicted that the recent series of policies targeting the country would disappear after the election.
Whoa! Trump Sanctions Carrie Lam, Other Hong Kong Officials
Looks like we're done playing nice with the Chinese Communist Party, no matter how far its tentacles reach. Now that China has cracked down on the pro-democracy movement in Hong Kong, primarily through its control over the city's government, the White House has taken the same measures there that it has against Beijing. The Treasury Department announced personal sanctions against Chief Executive Carrie Lam, the police commissioner, the secretary for security, and others. As you would expect, the Hong Kong officials impacted by this move were less than pleased.
National
"Transitioning" Procedures Don't Help Mental Health, Largest Dataset Shows
The world's largest dataset on patients who have undergone sex-reassignment procedures reveals that these procedures do not bring mental health benefits. But that's not what the authors originally claimed. Or what the media touted.
Scholars target "problematic" common animal names: slavemaker ant, gypsy moth, rape bug and dozens more
Slavemaker ant. Gypsy moth. Rape bug. These are just three common English names listed in a spreadsheet of 60 plants and animals that have been recently deemed by some academics to have "problematic" monikers.
UNT faculty targeted for saying music theory isn't white supremacist
Graduate students have called for the University of North Texas College of Music to dissolve an academic journal run by two of the school's professors because of articles it published arguing that music theory is not white supremacist.
Evolutionary biologist forced out of academia for insisting male and female are not social constructs
When evolutionary biologist Colin Wright has debated Christian conservatives on the topic of creationism or intelligent design, he said they would frequently tell him he is "wrong or stupid, but my critics never called me a bigot."
Federal Court: No Judicial Immunity for Massachusetts Judge Charged With Helping Illegal Alien Evade ICE
"Partisan politics aside, this case revolves around one principle: Is someone charged with upholding the law above the law, leaving that person immune from any punishment, even for conduct judged to be illegal?"
Now What? Census Bureau Will End Count a Month Earlier Than Expected
The Census Bureau announced that the 2020 census count will end on September 30 rather than October 31 as previously reported. Originally, counting for the census was supposed to be completed by the end of July. But the coronavirus pandemic made it impossible for door-to-door visits by census workers and the deadline was extended to October 31.
Third Circuit Court: Schools can't punish students for off-campus speech
In an "historic ruling," the US Third Circuit Court of Appeals ruled public schools cannot discipline students for speech made off-campus.
To Avoid Debate, Darwinists at the AAAS Would Even Censor…Darwin
As you may remember from earlier coverage here, Herman Bouma is the attorney whose presentation on Darwin was canceled by the 2019 National Science Teaching Association's National Conference. The point of Bouma's planned discussion was that Charles Darwin practiced open debate with his critics, an example from which teachers today could take a lesson. This was too much, though, for the influential group to tolerate so they sent conference officials and security guards to escort him out.
The Decline and Fall of San Francisco
Not long ago UC Hastings School of Law, as well-regarded law school in downtown San Francisco, sued the city because local neighborhood conditions had deteriorated to the point that the law school was losing prospective students who took one look at the place and said, "No, thanks!" Hastings is a very liberal law school—I don't think they have a single conservative on their faculty—but as Robert Conquest reminded us, everyone is conservative about the matters they know best or which affect them most directly.
Economics professor barred from teaching class critical of Marxism to student body
"If faculty want to preach that Marxism is a triumph of human thought, so be it. If other faculty want to argue that actually it was a disaster, and a crime against humanity, this view should no longer be fanatically censored"
California students call to remove Ronald Reagan, Margaret Thatcher busts
A petition calls for Chapman University to remove busts of conservative icons.
Appeals court reinstates anti-male bias lawsuit against Arizona State for sexual misconduct investigation
"Pattern of gender-based decisionmaking" suggests sex discrimination
"After Being Denied Tenure …"
How many readers recall Deborah Frisch, the former psychology professor who eventually went to prison for harassing Jeff Goldstein? Frisch was the original inspiration for my oft-repeated observation that Crazy People Are Dangerous. We haven't had occasion to mention Frisch since she was arrested in December for violating terms of her parole, and we may hope she's now in a padded isolation cell with no Internet access, so there won't be any new updates on her case for a while.
Rape Shouldn't Be Reported to Police: Keith Ellison
Few crimes are as devastating as rape. Yet in July, MN Attorney General Keith Ellison recommended that women not call police to report the crime.
American Universities and Their Ugly Relationship with China
Count on American university officials to go ballistic over any real or imagined violation of rights in this country. Reports of a noose on campus? Close down for a day or two of healing and reflection! But when it comes to China, you'll hear comparatively little (if at all) from those officials about that nation's gross authoritarianism and widespread violation of human rights. That's because they have come to depend on China for students and money.
Gender-Affirming Research Required a Correction
The authors of a paper on the efficacy of "gender-affirming" surgeries, originally published in October 2019 in the American Journal of Psychiatry have issued a correction. On Saturday, authors Richard Bränström, an associate professor at Sweden's Karolinska Institute, and John Pachankis, an associate professor at the Yale School of Public Health, clarified that their data "demonstrated no advantage of surgery in relation to subsequent mood or anxiety disorder-related health care visits or prescriptions or hospitalizations following suicide attempts."
A Grad Student In Cultural Psychology Wrote A Thesis Paper About What Happened At Evergreen State College
Shaun Cammack is a graduate student studying cultural psychology at the University of Chicago. He has just completed a 63-page MA thesis paper on what happened at Evergreen State College in 2017 and posted it on his website. Titled "The Evergreen Affair: A Social Justice Society" the thesis paper attempts to take a scholarly look at the culture that took over the campus and grabbed headlines around the country.
Prof who said doctors should be judged on merit, not race 'no longer' holds same job, colleagues say
A Pitt School of Medicine professor has reportedly been removed from his position as program director of an important fellowship program.
Med School Professor Removed from Fellowship Director Post, Apparently for Publishing Anti-Affirmative-Action Journal Article
This happened at University of Pittsburgh, a public university.
Play Stupid Games, Win Stupid Prizes
Well, today, boys and girls, let's learn about a few helpful legal phrases, including "fair use" and "malicious intent":
General Brent Scowcroft, 1925–2020
General Brent Scowcroft, who served as national-security adviser to presidents Gerald Ford and George H.W. Bush, died this week at the age of 95. Quiet and unassuming, but ruthlessly effective in accomplishing his goals, Scowcroft was a key figure in many of the international crises and presidential decisions that shaped the world we live in today, for better or worse.
Jerry Falwell Jr. on 'Indefinite Leave of Absence' From Liberty University
Jerry Falwell Jr. has agreed to an "indefinite leave of absence" as president and chancellor of Liberty University following a photo that was released showing the Christian leader on a boat with his pants unzipped and his arm around a woman.
President Trump's Four Executive Actions
(1) Student loan payment relief, (2) assistance to renters and homeowners, (3) deferring payroll tax obligations, (4) assistance for COVID-19.
Economy & Taxes
Landlords Are Now Suing Over Bans On Rent Increases
Back in May, the Baltimore City Council passed a new law forbidding landlords from increasing the rent on their properties for the duration of the declared state of emergency caused by the pandemic and for three months after it was lifted. Two surrounding counties quickly passed almost identical laws. While there was some grumbling about it at the time, that was when we were still being told that the worst of the plague might be gone by the summer and things could be returning to normal. Well, that didn't happen, obviously. The state of emergency in Maryland has been extended six times by the Governor and it's not expected to end until next year at the rate things are going.
United States Plans to Relocate Factories from Asia to Latin America
This project could generate investments ranging from 30 to 50 billion dollars across the continent.
Cuomo Courts the 1 Percent
It has been gratifying to watch Andrew Cuomo slowly explore in public the deficiencies of his own political school, for example in his ongoing agony over the limitations of a steeply progressive tax code. With New York City's wealthiest residents seeking safe haven from the coronavirus epidemic and from the Bill de Blasio–enabled crime epidemic, Cuomo is begging them to return.
ADP: US Added Only 167,000 Jobs In July
It's ADP, which hasn't always been a reliable bellwether for the official BLS reports, but this is a big miss. After seeing massive new jobs created — or perhaps better understood, reestablished — in May and June, economists expected that trend to continue in June. The US economy had only made up less than half of the jobs it shed in the COVID-19 pandemic shutdown, and at least through the first part of the month, it appeared as though momentum remained for large chunks of that lost ground to be made up.
Weekly Jobless Claims Fall to Pandemic Low
Weekly unemployment claims fell last week to their lowest level since the coronavirus pandemic began, although claims continue to be filed at a rate unprecedented before the U.S. outbreak began.
US manufacturing soars to a 15-month high
President Trump made a lot of promises on the campaign trail. And he does his best to keep them without much help from Congress. One of those promises was to bring back manufacturing.
Chilean Economy Declines 12.4% in June Due to Coronavirus Pandemic
So far, Chile has recorded almost 360,000 COVID-19 infections and 9,608 deaths. In June, the pandemic was at its peak
July Jobs Report Beats Expectations: 1.8 million jobs created, unemployment rate drops to 10.2%
"These improvements in the labor market reflected the continued resumption of economic activity that had been curtailed due to the coronavirus…."
Regulatory Overreach Ahead?
The Dodd–Frank bill passed in 2010 in the immediate aftermath of the financial crisis, in which the major commercial and investment banks were ground zero. The banks were the major lenders and mortgage originators in the housing crisis; their balance sheets were riddled with the toxic assets; they were each other's counter parties in a slew of transactions; and the capital holes on their balance sheets were the source of the financial system's misery. Policy prescriptions (TARP, and the Fed's endeavors) were largely driven by the need to plug those banks' capital holes. Post-crisis legislative efforts were allegedly driven by the need to better regulate those entities (the final result was not exactly on target).
Bernie Sanders Now Pushing "Make Billionaires Pay" Act to Fund Healthcare for One Year
"would impose a one-time 60% tax on wealth gains made by billionaires between March 18, 2020, and Jan. 1, 2021"
International
Six Apple production lines capable of $5 billion in exports allegedly moving to India
An inconsistent report claims that unnamed Apple manufacturing partners are moving six iPhone production lines to India, as part of an increasing trend to relocate from China.
Mysterious Massive Explosions Rock Beirut
Investigative reporter Jordan Schachtel noted that "Whether or not it was indeed a fireworks depot that exploded in Beirut, we've known for years that Hezbollah stores advanced weaponry inside of the city on top of major population centers. Citizens are used as human shields to protect Hezbollah weapons. No regard for human life. And of course none of this would be possible without Hezbollah's benefactor, the Islamic Republic of Iran."
A Shattered City
On the menu today: Unraveling the mystery behind yesterday's devastating, jaw-dropping explosion in Beirut; reports suggest that Joe Biden's vice presidential search isn't going well — although one report suggests his list is down to two contenders; and yesterday's primary leaves one less thing to worry about for Kansas Republicans.
Prince Andrew dons sunglasses as he emerges from Windsor after court documents claimed he used Spitting Image puppet of himself to grope Virginia Roberts and another woman at Jeffrey Epstein's New York home
Duke of York is accused of using latex puppet of himself to grope the women
Alex Saab Used Mexican Companies to Help Maduro Evade Sanctions
Mexican companies helped the regime evade international sanctions while marketing Venezuelan oil in Asia
Six years after genocide, Yezidi girl sits on Iraqi PM's chair
Photos of Gheriba Khero sitting on the Iraqi prime minister's chair on Tuesday prompted a strong response on social media over the week, with many noting the image's strong symbolic value.
A million cannibal ants have been unleashed from a nuclear bunker in Poland
This is a tale of two wood ant colonies: one ruled by a queen, the other ruled by cannibalistic hunger.
Venezuela Oil Minister's Frontman's Assets Will Be Handed Over to FARC Victims
The Supreme Court rejected the appeal by the defense of López, who refused to hand over the seized assets
Opinion
What conservatives should stand for
It's not unusual to see articles questioning the Republicans Party's suitability as a vehicle for conservatives. But this article by David Azerrad questions whether conservatism is a suitable vehicle for the right.
How Edmund Burke Pressed for Trade Between America and Britain in the 18th Century
As Edmund Burke explained in his famous speech on Anglo-American relations, "Speech on Conciliation with America," the interests of Britain and those of the Americans were connected together by the harmonizing chords of commerce.
My Dear Wormwood, on the Matter of "Social Justice"
I was unsurprised to learn of the patient's struggles in comprehending the precise meaning of "social justice." The difficulty proceeds from his default to reason, presuming that the term is meant to have a commonly held meaning.
Think Cancel Culture Doesn't Exist? My Own "Lived Experience" Says Otherwise
Given the moral authority that many progressives assign to the lessons of "lived experience," it seems counterintuitive that they are the ones now strenuously downplaying the scourge of cancel culture. No less a progressive icon than Alexandria Ocasio-Cortez recently brushed off the phenomenon as just a bunch of entitled people being "challenged" and "held accountable" for their problematic views. New York Times columnist Charles Blow believes cancel culture doesn't even exist, except to the extent it's simply a desirable by-product of grass-roots activism
The Burning Times
Welcome to The Tuesday, a weekly newsletter about politics, language, culture, pedantry, partisan pyromania, and suchlike.
The Leftist Effort to Revise American History
There is very little new under the sun. The monument and statue destruction that we are witnessing has been witnessed in other times and other places. A tyrant's first battlefield is to rewrite history.
Socialism and the Cultural Revolution
In the 1953 classic film The Wild One, a girl asks Marlon Brando's smoldering Johnny Strabler what he is rebelling against. He answers, "What've you got?" That could well be the guiding principle of today's cultural revolution. It appears to be intimately tied to the rise of a new form of socialism, one that Karl Marx might have trouble recognizing, but one that Mao would. It is aimed at overthrowing or subverting all American institutions to put in place a state unlike anything America has known before.
Evidence of Racism
It's been more than two months since George Floyd's death — captured on video — was seared into the national psyche. The presumption, of course, is that his death is a horrific example of racial disparities, if not overt racial discrimination, in policing.
Today, contemplating what to me is a dispiriting political scene in America, I've been thinking of Dinesh D'Souza. He said something brilliantly insightful in conversation with me several years ago. I will paraphrase it.
In a contest between freedom and fairness, fairness will win every time. Fairness will kick the bejesus out of freedom. (Some of us think freedom IS fair, but that's another story.)
Reality and Hope
A reader emailed to ask, "An honest question: how do you balance opinion vs. hope. As a pastor I always emphasize hope (though admittedly I am offering Christ) yet I also clearly emphasize reality….Yet the question remains: where does responsibility lie with those who speak publicly & are heard?"
Government Misconduct Frees Cliven Bundy
Politically charged prosecutions — even ones that are thoroughly justified — often end badly for the justice system. So it appears with the federal prosecutions of Cliven Bundy and his sons. The government blew its case against Bundy's sons by overcharging them, resulting in a jury acquittal in 2016. Today, the Ninth Circuit affirmed the dismissal of Bundy's own federal indictment (as well as that of several of his co-defendants) on the grounds that the government had waited until the middle of trial to disclose information that would have helped Bundy's case, in violation of Brady v. Maryland. The misconduct was so severe and prejudicial to the Bundy clan's case that the court barred the government from bringing the same charges again. The opinion was written by Jay Bybee, a George W. Bush appointee, but joined by judges appointed by Bill Clinton and Barack Obama.
The Collapse of the Traditional American Family
The Joint Economic Committee of the U.S. Congress has just produced an important new study titled "The Demise of the Happy Two-Parent Home."
The Originalist Disaster in Chiafalo
It is difficult to overstate how much of a catastrophe the "faithless electors" Chiafalo case is for originalism. It is not the case's effect on the operation of the electoral college that is so disastrous. Rather, it is the reasoning of the Supreme Court's decision. Chiafalo largely portrays itself as an originalist decision, but it abuses originalist methods to reach a clearly incorrect result. But the worst part is that not a single justice, including the originalists, discerned the original meaning, even though it should have been obvious to the entire Court.
Cancelling John Marshall?
Will the Great Chief Justice be given the Roger Taney Treatment?
Nevada's 32nd special session a true low point
Sound public policy rarely emerges from a cauldron of haste, rabid partisanship and repressed public input. That doesn't bode well for the ignominious special session of the Legislature that concluded last week.