Another "quick takes" on items where there is too little to say to make a complete article, but is still important enough to comment on.
The focus this time: Drive out the unbelievers of wokeness!!1!
First, a little mood music:
Carrying on…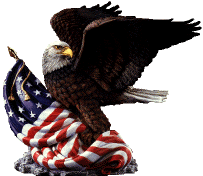 An old but still relevant protest against racial discrimination under appellation of "affirmative action"
"College Republicans at the University of Washington held an 'affirmative action bake sale' last week, voicing their opposition to a new law that allows affirmative action policies at public universities in the state. The bake sale generated controversy and even a rebuke from the school's president.

"The Washington state legislature last week reversed a decades-old anti-discrimination law, revoking a ban on affirmative action and once more permitting schools to factor race and sex into their admission policies.

"Initiative 1000 overturns a 1998 law, Initiative 200, which prohibited 'government entities from discriminating or granting preferential treatment based on race, sex, color, ethnicity, or national origin.' The text of the now defunct I-200 legislation clarifies that public universities and colleges were included under these regulations.

"Affirmative action is the process by which officials consider factors like skin color and sex when making admission and hiring decisions. Initiative 200 insisted on blind admissions policies for public entities; now, under the new rule, schools may admit individual students in part because of the color of their skin."

One way to stop people from thinking politically incorrect thoughts is to make sure they aren't taught said ideas.
"Portland State University didn't like a professor's explanation of how his proposed 'Conservative Political Thought' graduate course would 'represent a broad diversity of voices' and be 'culturally responsive.'

"Those are Graduate Council requirements for new courses, and Bruce Gilley challenged their common academic interpretations in his application for the course.

"The council rejected his proposal on Wednesday, citing the political science professor's answers to the diversity sections on the new-course application. It also dinged Gilley because a librarian allegedly didn't respond to his request to discuss what library resources he'd need for the course, another requirement.

"…

"Gilley has twice taught 'Conservative Political Thought' under a course number associated with 'Selected Topics,' meaning the subject changes in each section. 'It is a crucial missing part of the political theory offerings of the department,' Gilley wrote in his application, which he shared with The College Fix Thursday. 'The enrollment has justified a permanent course number.'"

To be safe, wokeness requires purging… male authors.
"A 22-year old female University of Utah student reported her business professor to campus administrators for, among other things, assigning too many historical texts written by influential male economists of the past.

"'I understand the importance of studying the work of those before us and the importance of context,' wrote the student in a complaint to the university's bias reporting system, where she labeled the professor's transgressions 'derogatory,' 'degrading,' and 'intimidating,' thereby causing a 'hostile learning environment.'

"…

"'I believe it to no longer be necessary when teaching the foundations of our country's economic system and those who helped build [its] ideals to be presented in conjunction with their sexist beliefs that have already planted their roots within our global and local communities,' the student stated in her complaint, filed in December 2018 and recently obtained by The College Fix through a public records act request."
TTFN.