News of the Week for July 7th, 2019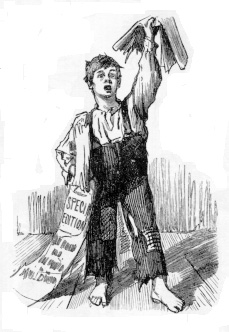 Gun Rights
New Zealand struggles to round up banned firearms under new gun control law
Gun-control advocates argue that compensation rates may not be fair and warn of a possible spike in black-market sales
Kamala Harris: As president I;ll give Congress 100 days to pass gun control, and if they don't then I'll act
Just what you'd expect a newly elected president in the "honeymoon period" to do after another wrenching, bitter national election: Pick up the biggest culture-war grenade she can find, pull the pin, and roll it through the doors of the Capitol.
Lawsuit Filed Over California's Ban On Gun Sales To People Under 21
California is one of a handful of states that decided to make it illegal for an 18-year-old to exercise their constitutional right to keep and bear arms in the wake of the massacre at Marjory Stoneman Douglas High School. The thinking, if you can call it that, is that by banning people under 21 from buying a gun, we will be able to prevent some percentage of mass shootings.
Exhaustive Study: Murder Rates Rise Every Place that Bans Guns
So, think banning guns is going to solve America's murder problem? The data should tell you to think again.
Photo of woman in costume walking with gun on Aptos beach stirring up controversy
Whether it was real or fake, many were not happy to see a woman carrying what appeared to be a gun as she walked down Seacliff State Beach in Aptos.
New Zealand Compliance Rate for Gun Buyback Program Stands at Less than 1 Percent
The gun buyback program in New Zealand is not progressing as officials had hoped. After the county's parliament banned most semi-automatic weapons in the wake of a deadly massacre, less than one percent of the now-prohibited firearms have been turned in.
Hide the Decline
Environment &
"Green Energy"
Quietly, the US just became the world's largest oil producer
Of course, it's a summer holiday week. So, this good news somehow slipped by most media critics of this president.
Uh-huh: To save water, LA pays folks to tear out lawns that fight smog costing billions
This would be so California-hilarious if it didn't affect the health of millions of its citizens.
Obamacare
Government in Healthcare
NHS Wales: Dentists warn of 'access crisis'
Only one in six dental practices in Wales are offering treatment to new adult patients on the NHS, according to research by the British Dental Association (BDA).
Baby Oliver saved in U.S. after UK doctors said his heart couldn't be fixed
Most parents would readily cross oceans to save their child's life, with no thought as to the cost or distance. But for some children in the UK, like Alfie Evans and Charlie Gard, that simply wasn't an option they were given. Oliver Cameron is one of the fortunate ones, though, and thanks to the tireless efforts of his parents and doctors at Boston Children's Hospital, Oliver is alive and thriving today.
Biden Hits His Rivals from the Right on Health Care
Of the four top candidates for the Democratic nomination — Joe Biden, Kamala Harris, Bernie Sanders, and Elizabeth Warren — Biden is the only one who has not come out for outlawing most private health insurance. But you didn't see him defend that position or criticize his rivals over it during last week's debate. Apparently he wasn't willing to take the risk of explicitly taking on the left wing of the party on the issue, even when a significant number of Democrats and most of the general public is on his side.
War & Terror
China Confirms Submarine-Launched Missile Test
JL-3 is Beijing's newest nuclear missile capable of ranging US
Multiple People Exposed to Sarin at Facebook Mailing Facility, Fire Officials Say
Officials with the Menlo Park Fire District say at least two people were exposed to Sarin at Facebook's Menlo Park mailing facility on Monday.
Andy Ngo Is Jussie Smollett, But Honest
When Jussie Smollett claimed he was attacked last January, his accusation was treated as fact by most of our moral, ethical, and intellectual betters in the press. Smollett said it happened, so it happened. That's how it was reported by a lot of "journalists" who should've known better.
I Was With Andy Ngo When The Antifa Attack Happened. Here Are The Horrifying Pictures
Andy takes his work seriously and strives to be fair in his coverage. I think he is what a journalist should be. On Saturday, we were both attacked while peacefully taking pictures of Antifa protesters.
Andy Ngo: I'm having cognitive issues due to the severity of that attack by Antifa
You won't doubt him after listening to him speak here. He doesn't sound good.
Andrew Yang becomes first Democratic candidate to condemn antifa attack on conservative journalist
Andrew Yang became the first Democratic presidential-primary contender to condemn last weekend's mob attack in Portland that hospitalized a gay Asian journalist.
Top VPNs secretly owned by Chinese firms
Nearly a third of top VPNs are secretly owned by Chinese companies, while other owners are based in countries with weak or no privacy laws, potentially putting users at risk, security researchers warn
What Is Russia Up to in the Icy Waters of the Arctic?
A tragic fire aboard a secret Russian nuclear "mini-sub" in the Barents Sea that killed 14 senior sailors has refocused media attention on a little-noticed flash-point of the world: the Arctic. That an important Russian system was being tested or demonstrated was suggested by reports "that among the 14 dead were 7 senior navy captains and 2 'Heroes of Russia.'" The presence of so many Russian navy worthies raises questions because brass do not typically twiddle dials on mini-submarines, but watch them being twiddled until something goes horribly wrong.
National
Beto crosses Rio Grande to campaign in Mexico, courts asylum seekers
Robert Francis O'Rourke, a.k.a. Beto, took his campaign for president into Ciudad Juarez Sunday. He met with asylum-seekers and bashed the current American president and his immigration policies. Like ya do. He's chosen his side in the political debate and it's not with legal immigrants.
Harris wants federally mandated school busing
A few days ago, I wrote: "I hope [Kamala Harris] will be asked to state her position on the busing of young school children for racial purposes in today's America." Now, she has been.
Antifa Is Mostly Made Up Of Privileged White Dudes
Many in the media treat Antifa as a diverse group of warriors against fascism and racism. This is an absolute fabrication.
Kamala Harris surges after debate, but her target Joe Biden stays steady on top in latest poll
Harris' new support not coming from Biden supporters.
Americans VASTLY Overestimate the Gay Population in U.S., Gallup Finds
In 1989, Marshall Kirk and Hunter Madsen penned a book called After the Ball: How America Will Conquer Its Fear & Hatred of Gays in the 90's wherein the authors outlined a strategy for transforming how Americans viewed homosexuality. They proposed to harness the power of the ad industry and media to depict gays "in the least offensive fashion possible" while stigmatizing those who disagreed with the gay lifestyle. Kirk and Madsen were honest about their cynical scheme to manipulate the American public: "We're talking about propaganda."
SUNY professor pens article titled "Seeing poor white people makes me happy"
A professor at SUNY Old Westbury is offering a lesson in hate. Nicholas Powers, an associate professor of literature at the taxpayer-funded public college on Long Island, penned an article titled, "Seeing poor white people makes me happy," that was posted to the website RaceBaitr on June 11.
Nike Nixes "Betsy Ross Flag" Sneaker After Colin Kaepernick Intervenes
Sneaker maker pulls Independence Day-themed shoe after NFL star raised concerns about symbolism
Shocking photos: Kids lie on man dressed as woman at "Drag Queen Story Time"
A west coast public library "Drag Queen Story Time" has evolved beyond drag queens reading pro-gay and pro-transgender books to kids to permitting children to frolic on the floor and lie on top of a man dressed as a woman.
Amy Coney Barrett Strikes a Blow against Campus Kangaroo Courts
Her opinion holds universities legally responsible for their woke ideology.
Female athlete alleges retaliation by coach because her mother complained about transgender policy
Losing "visibility necessary to attract the attention of college recruiters"
Long-standing Kentucky Eye Glass Charity in Jeopardy, Told by Local Regulating Boards Their Operations Are Illegal
Charity provides gently used eye glasses to those in need both locally and around the world. Thanks so local regulators, they may not be able to continue holding local clinics.
Portland mayor tells Ted Cruz to get his 'facts straight' on Antifa attack and he fires back a scathing response
"You have a pattern of withdrawing police protection to further your political agenda…"
National Republicans may be maneuvering to unseat Kentucky's conservative darling, Massie
U.S. Rep. Thomas Massie may be a darling among libertarians and constitutional conservatives, but the Kentucky Republican is the target of some who are actively recruiting a primary challenger for 2020.
Will California Voters Be Stem-Cell Suckered Again?
Back in 2004, the university-biotech complex and its camp followers in the media and Hollywood convinced California voters to borrow $3 Billion to establish the California Institute for Regenerative Medicine (CIRM). Its purpose was to pay for embryonic stem-cell and human-cloning research over which the federal-government imposed funding restrictions.
Justice: Police Believe They've Identified Viral Blue Bell Licker, Say Charges Will Be Filed
Second degree felony charges
Democratic congresswoman secretly sending staff into Mexico to coach asylum-seekers
A Democratic congresswoman is sending staff to Mexico's northern border town of Ciudad Juárez to find migrants returned from El Paso, Texas, under the "remain in Mexico" policy, then coaching them to pretend they cannot speak Spanish to exploit a loophole letting them to return to the U.S.
Grab the Popcorn: Joe Biden Warns He Has Dirt on 2020 Democratic Rivals
During an interview with CNN on Friday, Joe Biden revealed that his campaign has been collecting dirt on his 2020 Democratic rivals, though he suggested he has no intention of using it. "It's so easy to go back, and go back 30, 40, 50 years… and take a context and take it completely out of context. And, I mean, you know, I get all this information about other people's pasts, and what they've done and not done. And you know, I'm just not going to go there. If we keep doing that, that's—I mean—we should be debating what we do from here."
To end fatphobia, we need to dismantle Western civilization, says Philly therapist Sonalee Rashatwar
Sonalee Rashatwar hadn't planned on being a therapist growing up. Her career path, she explained while sitting in the waiting room of Radical Therapy Center, the practice she co-owns in West Philadelphia, just kind of happened.
Betsy Ross flag criticism is nothing compared with college's treatment of Old Glory
Amid backlash to Nike's decision to pull its Betsy Ross flag shoes, a Georgetown professor compared the banner to a swastika and the KKK cross.
California public university threatens to punish students for jokes
Offend someone just once and you're in trouble
Speech Code of the Month, June 2019
California State University Channel Islands
Federal appeals court rules 'bikini baristas' may have to wear more clothes
A group of Seattle-area baristas who argued in court that they should not be restricted from serving drinks in bikinis and other revealing clothing may have to cover up – at least for now.
'Mini AOC' ends parody videos after receiving 'death threats,' 'harassment' from the left, family says
The 8-year-old child actor who went viral for impersonating Rep. Alexandria Ocasio-Cortez, D-NY, is no longer going to make videos due to death threats and harassment she and her family have received.
What Are Democratic Candidates Hiding About Their Plans For The Supreme Court?
Contrasting the list of potential nominees Trump released during 2016, a new ad calls out Democratic candidates' lack of specifics on the Supreme Court.
Short Circuit: A Roundup of Recent Federal Court Decisions
Cell phone radiation, bikini baristas, and an onslaught of horribles.
Biracial rapper pulls out of festival after learning white people charged $10 more than people of color
Tiny Jag, whose real name is Jillian Graham, was scheduled to perform at AfroFuture Fest's event in Detroit in August. But when she learned about the ticket inconsistency based on race, she quickly dropped out.
Hardline feminist Clementine Ford ties a man 'trading hugs for blowing bubbles with his granddaughter' to sexual assault and the #MeToo movement in new advice column
She penned an advice column for a mother asking how to respond to grandpa
Christian Communications Expert Booted from Graphics Designer Conference over His Biblical View of Marriage
David Roark, who serves The Village Church as its communications director, had his invitation to speak at a conference for graphic and user experience designers pulled because of his religious beliefs. After complaints and threats from the Dallas chapter of AIGA over Roark's inclusion, the Circles Conference caved. While disappointed, David Roark, for his part, has responded far more graciously than have his persecutors.
Facebook Silent on Banning Antifa After Portland Violence Against Andy Ngo
On Wednesday, 19 conservative leaders called on Facebook to apply its Community Standards against antifa, deplatforming the group in the wake of the violent assault on Quillette editor Andy Ngo in Portland, Ore. last weekend. PJ Media reached out to Facebook for comment, but Facebook has remained silent on the issue. Facebook has banned Gavin McInnes and the Proud Boys, but it seems unwilling to extend the same ban to violent leftists intent on punching "Nazis."
UN Expert says San Francisco reminds her of Indian slums
As the homeless population explodes, San Francisco imposes a ban on e-cigarettes that hurts one of its successful start ups.
Economy & Taxes
Vacancy taxes: California's latest crazy idea
This column has frequently recounted how ideas coming from California's progressive politicians are not just destructive, but also how most result in outcomes diametrically opposite of what the left actually thinks they will have. Examples of this phenomenon are legion.
Boris Johnson plans Singapore-style tax-free zones around UK to power post-Brexit economy
Half a dozen Singapore-style tax-free zones could be established around Britain to drive forward the economy after Brexit under proposals being considered by Boris Johnson.
China Got A Better Deal From The G20 Than The United States Did
Chinese President Xi came to the summit with serious economic and political challenges domestically. President Trump was in a stronger negotiation position. So what happened?
International
New Zealand bans single-use plastic bags
New Zealand officially banned single-use plastic shopping bags on Monday, introducing hefty fines for businesses that continue to provide them.
Hong Kong: Protesters storm and deface parliament on handover anniversary
Protesters have forced their way into the central chamber of Hong Kong's parliament after an hours-long siege.
Hong Kong protests: demonstrators storm legislative building
Chairs thrown and portraits of lawmakers torn down with police nowhere to be seen
BBC Report Shows Disturbing Nature of China's "Thought Transformation" Camps
Adorned with bright smiles and clothed in colorful garb, Uighur Muslims held in political reeducation camps flash across the screen as they sing and dance triumphantly to the words that President Xi Jinping wrote just for them.
Women are fighting back against Scotland's gender identity policies
Is a "woman" an adult human female or a person who identifies as such? This is the question I asked Nicola Sturgeon at the United Nations earlier this year. But, oddly, she wouldn't answer it. Instead the first minister of Scotland explained that, as "an ardent, passionate feminist," women's concerns about how gender self-ID laws might harm them are "misplaced."
Leaders unite against "modern colonialism"
Britain's Overseas Territories say they will "stand together" to defend their right to self-government amid increasing concerns over "constitutional overreach" from the UK.
Venezuela's Teachers And Students Skip School For Survival
At a primary school in a middle-class neighborhood of Caracas, Venezuela, the students' parents play an outsize role.
China is Harvesting Political Prisoners' Organs While They are Still Alive
Last week, as the world focused attention on the Hong Kong protests, a report came out that gruesomely underscored why the protesters felt led to protest. The report, issued by a London-based panel of international and medical experts, was entitled "Forced Organ Harvesting of Prisoners of Conscience in China."
A Ministry of All the Talents?
The European Council (the EU institution that essentially acts as a forum for the heads of government of the EU's member states) has just come up, after much wrangling, with the selection of candidates for the union's most-senior jobs.
German Homeschooling Family Wins Back Custody of Children after Decade-Long Battle with Authorities
On Tuesday, a German court restored the Wunderlich children to the custody of their parents, Dirk and Petra. The Wunderlichs have been fighting for the right to homeschool their children for more than a decade. After losing an appeal before a lower court in the European Court of Human Rights (ECHR), they are awaiting a response from the highest level of the court, the Grand Chamber.
Germany: A Shocking Degree of Self-Censorship
A new survey on self-censorship in Germany has shown that Germans censor their own speech to an astounding degree. Asked whether it is "possible to express oneself freely in public" a mere 18% answered yes. By contrast, 59% of Germans said that in their circle of friends and acquaintances they express themselves freely.
The Hard Facts Behind Venezuela's Oil Crisis
The citizens of Venezuela have gotten used to spending days parked in mile-long lines for state-owned gasoline as shortages worsened for the world's largest oil producer.
Boris Johnson, UK's Answer To Trump, Offers A Masterclass In How To Use The Dead Cat Strategy Combined With A Google Bomb
full name Alexander Boris de Pfeffel Johnson — was born in New York to English parents, studied at Eton and Oxford, became Mayor of London, and now stands a good chance of becoming the UK's next prime minister.
UK Court Rules Bible Facebook Posts Are Not 'Discrimination' Against LGBT People
On Wednesday, a British appeals court upheld the case of Felix Ngole, a Christian student expelled for posting Bible verses on Facebook. Sheffield University ruled that expressing a religious view that condemns homosexual activity violated the rules for the social work profession. Since Ngole was studying for a master of arts in social work, his expression of biblical beliefs on homosexuality proved grounds for dismissal, the university claimed.
Hong Kong and Taiwan Are Bonding Over China
Hong Kong and Taiwan long had a relationship built around trade and tourism. But as China clamps down in Hong Kong, ties between the pair are strengthening.
WWII Plane Discovered Under 300 Feet of Ice in Greenland
A research team have found a long-lost P-38 under 300 FEET OF ICE in Greenland
The new EU leaders show that the Brexit Party aren't the only ones facing backwards
Where do people get the idea that Brexit is nostalgic? If you want proper château-bottled nostalgia, listen to Euro-federalists repeating their 1950s-era slogans about "more Europe". Watch the EU pursuing ever-closer union while the rest of the world divides into smaller and more accountable units.
Spanish Prosecutor Argues for Leniency for Alleged Rape Gang Because Underage Victim "Did Not Fight Back"
As the third-world invasion of Spain continues, gang rapes are becoming much more common.
Opinion
Antifa's Brutal Assault on Andy Ngo Is a Wake-Up Call—for Authorities and Journalists Alike
All revolutionary movements seek to sanctify their lawless behaviour as a spontaneous eruption of righteous fury. In some cases, such as the Euromaidan movement in Ukraine, this conceit is justified. But usually their violence is a pre-meditated tactic to intimidate adversaries. Or as Bolshevik theorist Nikolai Bukharin put it, "In revolution, he will be victorious who cracks the other's skull."
By Any Means Necessary: Left-Wing Violence Won't Stop with Andy Ngo
Hints that the already high levels of political hostility were about to reach record intensity gathered like storm warnings in the press last week. According to the New York Times, "Oregon's 11 Senate Republicans fled their state with little more than spare underwear and their passports. They disappeared into Idaho cabins and motels" to avoid voting for taxes on climate change.
LGBT Ideology as Pathological Narcissism
Now that "Pride Month" is over, perhaps it's again safe to say that homosexuality is not a virtue. That's what "gay pride" is really about – gay people asserting that they are superior to straights, and expecting the rest of us to applaud their courage in being proudly gay. Those who refuse to celebrate homosexuality are among the "deplorables" because we are not "inclusive," but a devotion to Inclusion and Diversity as the highest moral ideals must inevitably lead to conflict, and the inclusion of "T" in the Rainbow Acronym Coalition has proven to be problematic, as the Gender Studies majors might say. Making sexual behavior the basis of a political movement, as part of the general Democrat Party program of organizing support by identity-politics categories, has always generated a certain amount of controversy, but for many years liberal journalists were able to suppress such controversies by portraying critics of the LGBT community as evil right-wing bigots who should be ignored.
Defining What's Right
Writing from Britain nearly two years ago (after the murder of Heather Heyer by a neo-Nazi in Charlottesville and the troubles that preceded it), Reaction's Toby Guise noted how "[t]he narrative of America's unreconstructed Neo-Fascists is crude but clear."
The Progressive Conception of "Rights" Is as Seductive as It Is Dangerous
When outcomes the Left desires are framed as "rights," they're easier to sell to the public, but limits on government power are inevitably discarded to achieve them.
No, Trump's Tanks Are Not a Scandal
I don't think having tanks displayed in public is automatically a sign that we are sliding into a dictatorship, or, as former CIA analyst Nada Bakos contends "In a democracy, a military show of force is an indicator things aren't going well." But it's not a military show of force, and nothing in Washington tomorrow is meant to be threatening or intimidating to anyone — other than anybody who would seek to harm Americans. Despite what you've been hearing, the tanks will be "on display" but not in a parade, at least according to the most recent reports: "The vehicles will not be moving, thereby reducing the chance of damaging local infrastructure."
On Independence Day, a country divided on the meaning of freedom
As America celebrates its birthday as the "land of the free," its citizens have two profoundly different ideas of freedom.
No, You Don't Have A "Right" To "Free" Health Care, And Neither Does Anyone Else
Just because a government declares health care a right and socializes medicine, does it mean its citizens are more likely to obtain care? Nope. In fact, it's typically the opposite.
The Coercion-Free Way To Integrate Schools Involves Choice, Not Busing
California Sen. Kamala Harris' attacks on former vice president Joe Biden during last Thursday's Democratic presidential debate brought the issue of school busing back to the fore for the first time in decades. The issue's reemergence has caused some Democratic candidates to embrace a return to busing tactics. But empowering parents—rather than judges or government bureaucrats—to select children's schools would prove a far better solution to desegregating schools, and improving the quality of American education in the process.
What a Conservative Learns In College
My youngest daughter graduated from college a few weeks ago. She wrote this piece for The College Fix. I am taking the liberty of posting it in its entirety.
Justin Amash: Our politics is in a partisan death spiral. That's why I'm leaving the GOP.
When my dad was 16, America welcomed him as a Palestinian refugee. It wasn't easy moving to a new country, but it was the greatest blessing of his life.
We May Consent to be Governed, But We Do Not Consent to Be Ruled
The National Park Service has a useful list of the ways Presidents have celebrated the Fourth of July in the past. Some interesting ones (their editing is terrible, but this is copy&paste. Just assume a [sic] throughout)
The 1776 Flag Isn't the Problem. Anti-American Leftists Are.
Colin Kaepernick's history teachers should be ashamed of themselves. They either failed to teach him real history, or they succeeded in indoctrinating him into a false political narrative. Either way, he was short-changed and missed out on one of history's greatest stories. To associate the 1776 American flag with slavery is to miss the purpose and genius of the American Revolution.
"Whatever It Is, I'm Against It"
Ramesh notes the speed with which the Betsy Ross flag was deemed outré
Why Hilllary's 2016 Overconfidence Bothered Me
I grasp that political leaders tend to be mediocre people who do the networking thing well. It's hard to build those "people skills" while also honing, say, guitar chops.
Blame Bad Decisions for Crime, Not Structural Racism and Colonialism
If I were to buy a Tesla, because I thought it was the best car in the world, but had trouble making the payments for it and for my mortgage, and in the end lose my car and my house, who is responsible: the Tesla advertisers, the banks that extend credit, my boss who does not pay me more, or my wife and children who consume much of my income? If I decide it is the fault of my wife and children, and I "discipline" them physically, who is responsible for the abuse they suffer: credit givers, those who do not pay me more, or is it violent television programs and video games? The answer, both morally and legally, is that I am responsible for my actions. If I make bad decisions, it is no one else's fault.
3 Ignorant Myths About The Betsy Ross Flag, Dispelled
The nation's leaders after the Civil War did not see a need to alter the flag's appearance because they outlawed slavery under it. The American flag—the Union flag—was the victor in the Civil War.
Left Completely Misses The Point Of Frederick Douglass's Speech About Independence Day
Many elites in the media this week have cited abolitionist Frederick Douglass's famous 1852 speech "What to the Slave is the Fourth of July?" as evidence of the former slave's condemnation of America, and another excuse for them to express derision about the United States on its birthday. If they read the whole speech, however, they'd see it is in fact a testament of support for our nation's founding principles and gives even more reason to celebrate the Fourth of July and American patriotism.
Democrats Want To Resegregate America
It's been 56 years since Rev. Martin Luther King gave his historic "Dream" speech, and Democrats are still judging people by the color of their skin.
Driving through the desert makes global warming seem like a good thing
I know it's counter-intuitive, but global warming might turn America's vast southern desert into useful arable land.
Spirit of '76
Forty years on, America's bicentennial cohesion may be unrecoverable.
Andy Ngo, Antifa, KKK, RICO
Conservative journalist Tom McArdle has a very worthwhile piece in the new outfit Issues & Insights analyzing possible legal responses to ongoing brutal Antifa attacks – such as this week's hospitalizing assault on journalist Andy Ngo in Portland, Ore. – using the federal Racketeer Influenced and Corrupt Organizations Act., a.k.a. RICO.
Roberts Court Says Citizenship Can Be Asked – So Do It
In what will no doubt come as a shock to many, there are people on Twitter who comment on policy matters, legal opinions, and news events without reading relevant materials or knowing much about the law. Such was the case in response to my assertion on Twitter that the President should, following the recent Supreme Court opinion in Department of Commerce v. New York regarding the census, continue with plans to print the census documents with a citizenship question and state publicly his simple explanation for doing so. Some on Twitter exploded with claims of my breaking my oath, ignoring the Constitution, and being a Trump "sycophant." These claims are absurd, but the norm for Twitter, of course.
Munchausen Mom Wendy Napoles and the "Princess by Proxy" Syndrome
Last December, after it was reported that 11-year-old Desmond Napoles had performed in drag at a Brooklyn gay bar where adult men threw money at the child, I referenced the "emerging awareness" by which the Supreme Court had justified its ruling in Lawrence v. Texas (2003). If it is true, as the court majority implied, that homosexuality enjoys a quasi-sacred "civil rights" status protected by the Fourteenth Amendment, we must expect certain consequences, and while no one in 2003 predicted American bacha bazi, certainly in hindsight this seems a plausible result of Justice Kennedy's "emerging awareness" doctrine.