News of the Week for Sept. 30th, 2018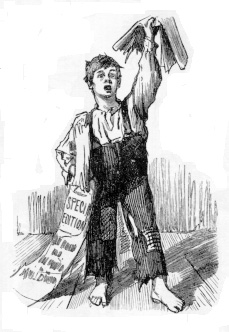 Election 2018
Cook Political Report Changes Three Senate Races, Including Texas
Democrats may keep their seats in Montana and West Virginia
W. Virginia's Decision to Allow Smartphone Voting for Midterms Raises Serious Security Concerns
For the first time in our nation's history, voters in 24 counties in W. Virginia will be able to vote using their mobile phones. While some are hailing the decision because it will make voting easier for members of the military deployed overseas, experts are warning of possible security breaches.
How did a teenage DFL volunteer end up in GOP lieutenant governor candidate's home?
Minnesota Democrats are apologizing to Republican gubernatorial candidate Jeff Johnson after a teenage volunteer ended up inside the home of his running mate over the weekend.
Joe Donnelly moves from no to maybe on Kavanaugh vote
As the Senate Judicial Committee gathered to vote Friday afternoon to move Judge Kavanaugh's nomination for a vote in the Senate, word trickled out that Democrat Senator Joe Donnelly of Indiana was a no vote on Kavanaugh's nomination. Donnelly is in a tough re-election race back home and Republicans hope to separate him from the herd of Democrats in lock-step opposition Judge Kavanaugh.
Gun Rights
Rubio urges U.S. to put Venezuela on state-sponsored terror list
Gov. Jerry Brown signed three bills Friday toughening gun restrictions, causing a mixed bag of reactions from people depending on where they stand on gun control.
Hide the Decline
Environment &
"Green Energy"
Germany's Energiewende program exposed as a catastrophic failure
EU climate alarmist champion Germany has its Energiewende program exposed as a catastrophic failure with enormous costs
Coldest September night in the Netherlands in 47 years
Winter chill seems to be getting a head start this year
Obamacare
Government in Healthcare
MVNHS© takes a hit
This time, it's really not the Much Vaunted National Health Service© at fault, though. The rocket surgeons at Britain's Equality and Human Rights Commission is suing the Service because it doesn't pay for the (non-existent) fertility rights of those who choose to change genders (they seem to have no problem paying for the sex-change surgery, however).
War & Terror
Rubio urges U.S. to put Venezuela on state-sponsored terror list
Three US senators led by Florida Sen. Marco Rubio urged the State Department to add Venezuela to the list of countries sponsoring terrorism, a designation that would expand the range of sanctions that could be applied.
Escambia County man charged with terrorism
FDLE agents, assisted by the Escambia County Sheriff's Office, have arrested Kelyton Maxwell, 32, for terrorism and related charges.
National
Judge Kavanaugh speaks
Judge Kavanaugh has responded by letter to the late hits on him via the Senate Judiciary Committee and its media adjunct at the New Yorker. What we have here is a transparent political assassination in the guise of sacralized sexual harassment claims. What we have here is fulfillment of Senator Schumer's vow on behalf of his colleagues that he will fight the confirmation of Judge Kavanaugh to the Supreme Court "with everything I have."
Total War: Rome 2 Dev Defends Female Generals, Says If Gamers Don't Like It Don't Play
Over the course of the year Creative Assembly have been updating Total War: Rome II, issuing balance patches, modifying certain maps, and changing some of the political leaders and generals in the game with retroactive modifications. One thing that gamers noticed is that half their generals and leaders began turning into females and that more and more of their generals started having darker skin tones. When the developer was called out for changing the game and that the company was trying to utilize historical revisionism to change demographics, Creative Assembly's Ella McConnell responded by saying that their games are "historically authentic" not "historically accurate".
Anti-Kavanaugh Mob Chases Sen. Ted Cruz And Wife From Restaurant
A mob of people calling themselves democratic socialists, LGBT activists, anarchists, anti-fascists, and anti-racists descended upon Sen. Ted Cruz and his wife while they were out to dinner last night. They chanted "We believe survivors," surrounded the Cruzes, blocked their exit, and screamed in their faces, show videos of the altercation. Cruz can be heard saying "Let my wife through."
4Chan is claiming they BURNED Michael Avenatti with fake Kavanaugh witness!!!
4Chan is claiming credit for pranking Porny Daniel's scumbag lawyer Michael Avenatti with a fake Kavanaugh witness using a burner phone
Sen. Joel Anderson Victimized by Media Collusion, #MeToo, Senate Democrats
The Senate Rules Committee investigated the incident, and issued their report Tuesday afternoon, complete with a letter of reprimand, and a hearty shame on you to Sen. Anderson for "completely unacceptable behavior."
Syphilis Rates In Babies Are At a 20-Year High, CDC Says
The number of babies born with syphilis in the U.S. more than doubled between 2013 and 2017, according to new federal data.
Californians to try to kill high-speed rail project by referendum
Remember that high-speed rail project that was going to bring California's infrastructure into the 21st century? The last we really heard about it was back in April when an audit was scheduled to take stock of just how far in the hole they were and if it could ever be finished. Of course, that's been the story of this project from the beginning. One delay after another compounded by flawed budget estimates and construction schedules. Mix in a bit of political incompetence and malfeasance and you've got a recipe for disaster.
UCLA officials refuse to discuss new faculty diversity requirement
That new requirement–a recently instituted administrative rule meant to "promote more equitable and inclusive faculty hiring"–begins this fall. All applicants for faculty positions must submit "an 'EDI Statement' that describes the candidate's past, present, and future (planned) contributions to equity, diversity, and inclusion," according to an announcement from UCLA Executive Vice Chancellor & Provost Scott Waugh.
Rutgers bills optional 'racial problems' survey as 'required'
Rutgers University distributed an optional "racial problems" survey, but it was billed as a requirement.
Maine Man Receives $375,000 After False Rape Accusation
Vladek Filler was accused of sexually assaulting his wife, Ligia, in April 2007, who told police he had attacked her repeatedly since 2005. At the time of this accusation, and Vladek's arrest, he and his wife were going through a divorce and battling for custody of their children.
Cornell thrusts $60 million at faculty diversity plan
Cornell is funneling $60 million into diversity initiatives like hiring 60 faculty members "who diversify their departments" over a five-year period.
University of Arkansas punishes exonerated student after rape accuser goes on "media blitz"
Appeals panel ignores evidence, imposes charge without notice
California first grade textbook lauds … Lieutenant Governor Gavin Newsom?
A textbook used by first graders in a California school district has raised eyebrows due to the inclusion of a current state politician.
CA Schools Pushing Racist, LGBT, SJW Agenda on Children
California public schools aren't your grandfather's schools any longer. Today's lesson plans are written by Social Justice Warriors and LGBT activists.
Having solved all other problems, Los Angeles to ban fur sales
The fact that Los Angeles has been periodically catching fire lately may come as some comfort to its denizens since they generally don't need to worry about staying warm. But if the temperatures do drop, residents won't be able to stay warm with a fur coat. The city has made the move to ban the sale of furs because… PETA I suppose. So things should really be looking up for the Angelinos any time now!
Judge rules for Huntington Beach in its challenge to state's 'sanctuary' immigration law
An Orange County Superior Court judge determined Thursday that California's "sanctuary state" protections for undocumented immigrants infringe on Huntington Beach's local control as a charter city, making Huntington the first city to successfully challenge the controversial law.
GOP announces: Will vote tomorrow to proceed on nomination, FBI investigation to last no longer than a week
It's smart of McConnell to make Flake, Collins, and Murkowski vote tomorrow to proceed to a final vote on the nomination before pausing the process for the FBI to investigate instead of pausing it right now. That'll put Kavanaugh right at the doorstep of confirmation, with a single floor vote standing between him and the Court. It'll add a bit of psychological pressure on the holdouts to say yes next week.
Democratic Socialist publisher of Jacobin accused of behaving like a "robber baron"
Bhaskar Sunkara is the founder and publisher of Jacobin, a socialist magazine based in New York which has supported candidates like Alexandria Ocasio-Cortez and Julia Salazar. Recently Sunkara made a deal to purchase a left-wing British magazine called The Tribune. The Tribune has been around for a long time, but the paper has been struggling financially and actually ceased publication earlier this year. Sunkara offered to buy it and promised to relaunch it. He also ditched most of the staff who had kept the magazine going before the purchase.
The feds investigate Yale for anti-Asian admissions practices
Justice Department since April, Education Department now
Yale prof: Communism is a "religion" with "sloppy theology"
A Yale University professor slammed communism in a panel hosted at Princeton University, calling it "damn close, if not exactly the same as a religion."
California's sanctuary city laws take a hit in court
The #RESIST movement in California suffered a setback in court this week when a judge ruled in favor of the city of Huntington Beach, a community which claimed it should be exempt from portions of the state's SB 54 law. That legislation forbids cooperation between local law enforcement and federal immigration officials, among other things. In his ruling, Judge James Crandall declared that the law trampled on the rights of Huntington Beach and other charter cities by limiting their ability to structure their own form of government.
Economy & Taxes
New Mexico Top Performing State Economy Since Trump Took Office
New Mexico's economy leads other states in job and wage gains since President Donald Trump's inauguration in January 2017, according to an analysis of Federal Reserve Bank of Philadelphia data. Nevada, Arizona, California and Georgia rounded out the top five.
US economy grew at robust 4.2 percent rate in Q2
The U.S. economy grew at a robust annual rate of 4.2 percent in the second quarter, the best performance in nearly four years, though economists believe growth has slowed in the current quarter partly because of a drag from trade.
International
EU Justice Commissioner Says Media Must Be Regulated to Prevent 'Hate'
The shape of things to come, both in Europe and in the United States
Feminist Pours Bleach On Over 60 Men's Crotches To Fight 'Manspreading'
"If you publicly show what kind of macho you are, we will publicly cool you off!"
'Distracted boyfriend meme' is sexist, rules Swedish advertising watchdog
Sweden's Advertising Ombudsman (RO) has criticized a Stockholm company for sexism after it used a popular meme alongside a recruitment advert.
Help the People of Iran
Are the Iranian people actually seeking regime change? If they are, why have past protests failed and how can current demonstrations have a better chance of success?
Monkeypox: Third case reported in the UK, in healthcare worker
A third person has been diagnosed with monkeypox in England, Public Health England have confirmed.
At the United Nations, Discussion of How to Remove Maduro from Office
Donald Trump and Colombian president Ivan Duque, met recently at the United Nations to discuss the deterioration of democracy in Venezuela, which is now a threat to the entire region.
South Africa: PRASA "indefinitely" suspends trains in KZN
This after drivers were intimidated, assaulted and locomotives were hijacked
The Problem with Ireland? It's 'Too Irish'
You may think this is a joke, but it's not. Having admitted large numbers of non-Irish foreigners, and having just removed the constitutional proscription against abortion, and having legalized gay marriage, the Irish government and its lackey media have now discovered that Ireland is — get this — too Irish. Especially the primary school teachers.
Opinion
A Festival of Bad Faith
The temporizing of Christine Blasey Ford last week about testifying and then the agreement to push the hearing off to Thursday was clearly an effort to make time for people to work on Deborah Ramirez, who, after consultations with her lawyer and surely others, finally decided after decades that it was Kavanaugh who allegedly exposed himself to her. Charlie makes makes a good case below as to why The New Yorker disgraced itself running this article.
Linux Vs SJW's In The Battle For The Internet
This is a battle of very real consequences. Linux runs almost everything we use online and a revolt against SJW's has a VERY real consequence
Is It Time for the FBI?
Should there be an FBI investigation into the allegations against Brett Kavanaugh?
A history lesson for those who would smear the moderate Right: the Nazis were socialists
The New Statesman magazine has become rather unsettled in recent weeks about what it describes, on the front page on September 14, as "the far Right wing rising again", and "the return of fascism".
Banned Books Week: 10 Pop Fictions to Annoy the Politically Correct
Banned Books week is upon us again. Traditionally, this is a week during which liberals congratulate themselves for resisting concerned parents who wish to have controversial books pulled from school libraries and/or curricula. These tend to be books that support a liberal or progressive worldview.
Carrying On in the Face of Threats
Senator Chuck Grassley's office sent along some of the phone messages their female staffers have received by phone in the past few days
Seven Questions About the Avenatti/Swetnick Story
Some questions raised by the charges brought by Michael Avenatti and his client Julie Swetnick
Why Kavanaugh and Not Gorsuch?
A lot of conservatives have said that the attacks against Judge Kavanaugh's character are a political smear. Often they've said it's a "co-ordinated" attack. A common rejoinder to this claim is that a) it's implausible that all three of the judge's accusers are taking part in a co-ordinated strategy to bring him down and b) if the accusations were just motivated by the desire to stop a conservative justice, they would have been deployed against Neil Gorsuch's nomination. Gorsuch, after all, was nominated for the seat that liberals believe Republicans "stole" from Judge Merrick Garland.
In Defense of Kavanaugh's "Anger"
One of the most common lines of attack against Brett Kavanaugh's remarkable opening statement today has been, "Gosh, he was so angry! That's not suitable for a judge!"
Kavanaugh's Testimony Was His Joseph N. Welch Moment
Christina Ford's testimony did not alter, positively or negatively, the facts of her allegations. She still cannot adduce where or when the alleged assault of 36 years prior occurred, or how she arrived at, or departed from, the alleged, but unnamed, location of the assault, or how many people and of which gender were present at the alleged assault. Nor did she name a single witness that could corroborate her narrative. Nor could she refute any of the named witnesses who contradicted her accounts.
Here's How To Successfully Debate A Democratic Socialist
As the democratic socialists become more prominent, both nationally and at our dinner tables, it's very likely you will find yourself debating one, like I did recently.
The Kavanaugh Hearings Are About Reason Versus Emotion
Evidence and logic are not what we heard about in most of the reactions to the Kavanaugh hearings. What we heard is how the testimony made people feel.
The Whitehouse farce
Senator Sheldon Whitehouse appears to take himself extraordinarily seriously. He speaks gravely. He comes off as an old-fashioned stuffed shirt. When he makes a fool of himself he displays great comic potential. I thought that's what he did as he examined Judge Kavanaugh on his high school yearbook entry in course of Thursday's Judiciary Committee hearing. Whitehouse, incidentally, is still mulling it over. He disputes Judge Kavanaugh's veracity on the evidence of the yearbook. The FBI is needed to run down the class of 1983.
Our Present Discontents, Then and Now
I'm deep into the weeds of Edmund Burke these days, in part for a recent lecture at Yale (video to come) and a series of seminars I'll be doing soon on Burke (podcasts to come, I think), but even reading this great judicious man from more than 200 years ago can't draw me away from our current catastrophic political scene. One of Burke's famous essays was "Thoughts on Our Present Discontents," and we could use a Burkean restatement on that theme just now.
Business From The Wrong End
There is a lot of talk about evil corporations. But enough about google.