News of the Week for May 26th, 2018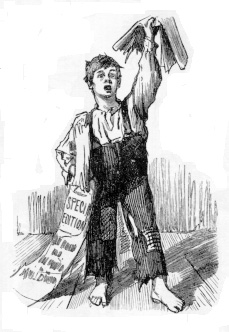 Gun Rights
Nye County Sheriff apologizes for leaving gun in public restroom
Nye County Sheriff Sharon Wehrly apologized after leaving her gun inside a public bathroom, last week. The sheriff took her gun out of its holster and before laying it down in a restaurant bathroom stall.
This student was kicked out of office for defending gun rights. Next came vandalism and stalking.
Campus "feels like prison" since this happened
Defensive Knife Use: Teen stabs would-be abductor with her pocketknife
In a city where even the police chief recommends people arm themselves, comes this story of a brave teen girl who fought back against a grown-man, escaping her would-be abductor by stabbing him with her pocketknife.
California lawmakers vote to expand gun restraining orders – but ACLU says bill goes too far
California, and a handful of other states, have laws that allow family members, roommates, and law enforcement to request a restraining order to remove firearms from an individual who has shown signs of dangerous behavior.
Guns Don't Kill People, But Gun Bans Do
It is far more common for Americans to use guns to defend themselves or others against violence than to use guns to commit violence. Do those lives matter?
Hide the Decline
Environment &
"Green Energy"
Bill Nye: Taxing Cow Farts a "Fantastic Thing for the World"
"Well, this is what we can do and it's a win-win: to have a fee on carbon. So if you are raising livestock and producing a lot of carbon dioxide with your farm equipment and the exhaust from the animals, then you would pay a fee on that and it would be reflected in the price of meat, reflected in the price of fish, reflected in the price of peanuts," Bill Nye said in a recent interview with the Daily Beast.
Eastern States Promote Offshore Wind Systems, but Offshore Systems Are Expensive and High Risk
Several eastern US states are planning major investments in offshore wind. Wind turbines are touted as clean, green, and economically sound. But experience from around the world shows that offshore wind systems are both expensive and at high risk for early system degradation.
Obamacare
Government in Healthcare
California rebukes Trump with health care push for immigrants
The proposal sets up another clash between blue-state Democrats and the president.
House Approves Giving Terminally Ill Quicker Access to Experimental Drugs
"Right to try" measure, already approved by Senate, goes to Trump's desk
22-Week Preemie Twins Die in Mother's Arms; Doctors Refuse to Help
Doctors at a hospital in Columbus, Ohio, refused to help two prematurely born twin babies, merely allowing them to die in their mother's arms. The pro-life organization Created Equal posted the heartbreaking video this week, even though the events took place last June. The mother, identified as "Amanda F.," told her harrowing story in a statement.
War & Terror
Germany's military is dysfunctional and they have no plans to fix it
This weekend I was writing about the dismay being expressed by various European leaders these days as they come to realize that the status quo is changing and they can't simply take advantage of the United States anymore. One area where that's abundantly clear is found in the subject of military spending. Western Europe, in particular, has had a pretty smooth ride since the Second World War, being able to save a lot of money by not funding large military forces and relying on America to keep them secure.
Why China Represents Such a Global Threat
Just this year, the Chinese Communist Party held an election in the Great Hall of the People where Xi Jinping was voted "president for life." The vote was 2,958 for and six against.
House rejects limit on new nuclear warhead
The U.S. House on Wednesday shot down a proposed limit on the Trump administration's pursuit of a low-yield nuclear weapon.
Indian restaurant in Canada explodes, wounding 15; suspects used IED, still at large
An explosion caused by "improvised explosive device" ripped through an Indian restaurant in a mall in the Toronto suburb of Mississauga, wounding 15 people, Canadian police said.
National
Did Jim Jordan Just Preview His Bid For Speaker?
House Freedom Caucus (HFC) co-founder Jim Jordan detailed his vision for the United States at a conservative conference on May 17, adding further speculation the stalwart is angling for a bid to take over for outgoing Speaker of the House Paul Ryan.
Here's What Happened After Liberal Activists Shut Down Catholic Adoption Providers in Illinois
For the past decade, liberal activists have targeted faith-based adoption agencies if they do not assist same-sex couples who wish to adopt. Through lawsuits and legislation, these activists gave faith-based agencies an ultimatum: Comply with politically correct views on sexuality and marriage and place children with same-sex couples, or shut down.
Blakenship Plans Third-Party Run After Losing West Virginia GOP Primary
Good luck, bro.
FBI Investigating Abortionist Who Delivers Babies Alive and Snips Their Necks
The U.S. Department of Justice has informed Operation Rescue in a letter dated May 11, 2018, that abortionist Douglas Karpen has finally been forwarded to the FBI Houston Field Office for "any action deemed necessary" related to crimes that include the murder of living babies after failed abortions.
Steven Mnuchin urges DOJ to review the power of Google, other massive tech firms
Treasury Secretary Steven T. Mnuchin on Monday encouraged the Department of Justice to review the power that America's massive tech firms, such as Google, have over the U.S. economy.
USC under federal investigation for anti-male discrimination
The University of Southern California has joined Yale University as the second institution to face a federal investigation into alleged anti-male discrimination.
'Queer Space' course examines 'bathhouses,' 'cruising grounds'
Tufts University is offering an experimental course this fall titled "Queer Space: Explorations in Art and Architecture" exploring how those concepts have shaped "queer understandings and experiences of space."
"Too Many Asian Americans"
Today, the Center for Equal Opportunity released a new study by Althea Nagai, our research fellow: "Too Many Asian Americans: Affirmative Discrimination in Elite College Admissions." It documents the heavy evidence of a cap on Asian-American admissions at Harvard and MIT – but not, notably, at Cal Tech, which unlike the other two schools does not weigh skin color or national origin in its admissions.
Could a Messy Bernie Sanders Group Derail Any 2020 Presidential Aspirations?
Announced re-election bid for third Senate term.
Eye-popping surge of illegal immigrants abducting children
Children "abducted" by illegals hoping to pose as families at U.S. border
College offers social justice Master's for 'scholar-activists'
Marygrove College, a small Catholic school in Detroit, is offering a Master's degree in social justice, which it hopes will foster a new generation of "scholar-activists."
Judge: President Trump can't block people on Twitter (but maybe he can mute them)
U.S. District Judge Naomi Reice Buchwald ruled Wednesday that President Trump may not block people on Twitter.
Campaign 2018: Nevada GOP leader blasts Republican assemblyman
The leader of Nevada's Republican Party blasted an incumbent lawmaker in favor of his brothel-owning challenger.
Adam Ford Sells 'Babylon Bee,' Takes on the Facebook-Google Mafia's 'Duopoly on Information'
On Tuesday, Christian comic writer Adam Ford announced he had sold the popular satire website "The Babylon Bee," for a variety of reasons. While Ford said he sold the Bee for personal as well as ideological reasons, his statement emphasized his battle against the "tyranny over information" stemming from the centralization of the Internet around sites like Facebook and Google.
"Girls Code Camp" and other gender-specific programs under fire at University of Michigan for potential Title IX violations
After receiving a complaint from an economics professor, University of Michigan school officials are currently reviewing 11 separate university programs that may be in violation of Title IX, the Michigan State Constitution, and UM's own nondiscrimination policy by specifically favoring female students and female hospital patients over males.
Amazon demonetizes conservative website
Our participation in Amazon Associates terminated without warning, with false and shifting explanations.
UCLA bars speakers who are too controversial with security spending cap
Don't plan anything controversial in April
Black students furious after Students of Color conference isn't pro-black enough
"Thwarted by anti-blackness and color-blind discourses"
Pro-marriage student banned from Catholic campus accuses school of "revenge behavior"
School accuses student of "unacceptable behavior"; student says school is engaged in "ideological warfare"
University holds graduation ceremony for students' pets
School has allowed pets since 1973, has held "commencement" for pets since 2013
Democratic Attack on Religious Freedom Restoration Act
The last administration was generally seen – certainly by me – as hostile to the free exercise of religion. Succinctly put, President Obama and his administration held a stunted view of religious liberty as primarily applying to "freedom of worship" – demonstrated by their litigation against an order of nuns for refusing to cover birth control in their health insurance.
Soros Foundation Spends Millions Annually to Support Transgender Agenda
Left-wing billionaire George Soros is funding transgender activism through his Open Society Foundation (OSF), according to a new report by a British academic who found that OSF has made more than $6 million in grants to transgender organizations since 2011.
The Book Harvey Weinstein Carried To His Arraignment May Have Been A Warning
Disgraced Hollywood mogul Harvey Weinstein was perp-walked on Friday morning as he turned himself in to police in New York City.
Economy & Taxes
Congress Is Poised to Pass Dodd-Frank Rollback for Smaller Banks
The House is preparing to vote Tuesday on a bill that would free thousands of small and medium-sized banks from strict rules intended to prevent another financial meltdown, one of the biggest steps to unwind the 2010 Dodd-Frank banking regulation law.
International
Italian parties agree on nominee for prime minister
The leader of Italy's far-right League party on Sunday announced that it had reached an agreement with the anti-establishment Five Star Movement on their nominee to be the country's next prime minister.
Maduro declared winner in disputed Venezuela election
Venezuelan officials declared socialist leader Nicolas Maduro the easy winner of Sunday's presidential election, while his leading challenger questioned the legitimacy of a vote marred by irregularities and called for a new ballot to prevent a brewing social crisis from exploding.
A Russian's Devastating Verdict on Norway
Among the real-life Norwegian phenomena made gentle fun of in the 2012-14 Netflix series Lilyhammer, starring Steven Van Zandt as a New York mobster who has moved to Norway under the Witness Protection Program, were natteravnene — the "night ravens," groups of unarmed citizen volunteers, including little old ladies, who patrol the night streets to talk wayward youths out of breaking the law. The concept is a quaint one, originating in a time when virtually all crimes committed in the middle of the Norwegian night were petty misdemeanors and when the perpetrators were Norwegian kids who, if confronted on the verge of a transgression by somebody their parents' or grandparents' age, could be expected to hang their heads in shame and go home.
Girls at risk of FGM in Sweden told of secret 'code' to raise the alarm at airports
Girls in Sweden who are at risk of being taken abroad for forced marriage or female genital mutilation (FGM) have been advised to tuck a spoon into their underwear as a last-ditch method of alerting authorities to their plight.
Labour Allows Bearded Man to Stand For Woman-Only Role Because He "Identifies" as Female Once a Week
A middle-aged man with a beard has been accepted to stand for a woman-only position in a local Labour Party branch because he "identifies" as female for a few hours a day once a week.
Tunisians Protest for the Right to Eat in Public During Ramadan
On May 27, Tunisians plan to march for the ability to eat in public before sunset during the Muslim holy month of Ramadan. Since the Arab Spring brought a more secular government to power in the North African country, religious freedom issues have sprung up in unlikely places. Many restaurants close their doors until sunset, when Muslims break their fast during Ramadan.
Venezuela expels US diplomats because apparently *we're* the problem
Any story about how badly things are unraveling in Venezuela these days just starts to sound redundant. Following the "election" last weekend where the nation's tyrant, Nicolas Maduro, declared himself the winner of another term as president, criticism of the clearly bogus election began coming in from around the world. That included the United States, so Maduro decided to respond by ejecting two of our remaining diplomats from his country.
Tommy Robinson arrested for 'breaching the peace' outside court during grooming trial
'I haven't said a word…I've done nothing,' far-right figurehead pleads as he is detained by officers
To Vietnam, Freedom of Expression Is a "National Security Offense"
"In Vietnam, there is no such thing as a 'prisoner of conscience,; and there's no such thing as people being arrested for 'freely expressing opinion,'" Vietnamese Foreign Ministry spokeswoman Le Thi Thu Hang told reporters in April.
Opinion
How Far Left Will the Democrats Go in November?
There's a runoff election in Texas's 7th Congressional District on Tuesday that may give a strong indication of just how far left Democratic candidates will run in November.
Honoring Cuba's Ladies in White, and remembering victims of communism
The Cato Institute has awarded their 2018 Milton Friedman Prize for Advancing Liberty to the Ladies in White. The award is well-deserved. A Cuban civil rights group, it was formed in March 2003 following the imprisonment of Hector Maseda Gutierrez. Gutierrez is a Havana journalist who was arrested by the Castro regime and sentenced to 20 years in prison for the crime of criticizing the government.
The "Jawbreakers" Comics Outrage Is A Ginned Up Controversy Between Book Banners
To many outside the industry, this looks like banning conservatives from the public square, but that's taking a very simplistic and borderline-false view of it.
How Republicans Can Help Democrats to Win the Midterms…for the GOP
In a previous article, this writer urged the GOPs to beat the historical trend favoring the out-of-power party in a new president's first midterm election by tying ostensibly moderate local Democratic candidates to the national – and far more radical – national party.
"The Object of Power Is Power"
Hillary Clinton gave the commencement speech Sunday at Yale, where she attended law school and met her husband. Mrs. Clinton spent eight years in the White House as First Lady, eight years as Senator from New York, and four years as Secretary of State, twice ran for president and lost.
Why Don't "Incels" Go Gay? (And Other Thoughts on 'Toxic Masculinity')
Let me begin kind of a roundabout discussion of several things by starting with this: One of the odd facts about Texas school shooter Dimitrios Pagourtzis was that the 17-year-old wore a heart-shaped bisexual pride pin in one of his Facebook photos.
Conservatives Fail the N.F.L.'s Free Speech Test
The United States is in the grips of a free-speech paradox. At the same time that the law provides more protection to personal expression than at any time in the nation's history, large numbers of Americans feel less free to speak. The culprit isn't government censorship but instead corporate, community and peer intimidation.
Escape from Big Mother: Free Speech of UK in Decay
The UK government's boogeyman. That's Tommy Robinson in a nutshell. Allow me to show you proof of that in action. In the first half of March 2018, Lord Pearson of Rannoch sat down with Tommy Robinson to talk about the difficult subject of Islam. Or more rather, talking about the hurdles surrounding talking about Islam. The aim was to have a constructive dialogue. On the 15th of that month, in a meeting of the House of Lords, Baroness Warsi called out Lord Pearson for "hosting the likes of Tommy Robinson" within their immediate vicinity. This was at a time where there was a "Punish a Muslim Day" controversy going on, and Warsi thought it wouldn't be conducive to the eradication of "hate speech" to be doing things like this.
In Defense of Heterosexual Men Who Refuse to Date Transsexuals
The first thought many guys probably had after reading the title of this article was, "Wait, what? Is that something that needs to be defended? Since when?"
The NFL's Anthem-Protest Rule Is Not a Threat to Free Speech
Freedom of speech is a legal right in America, within limits. The First Amendment and state constitutions protect you from the government: It can't prevent you from speaking, and it can't punish you for speech. Some laws also protect workers from retaliation for specific kinds of speech. But the law leaves a lot of room for private citizens, businesses, and other groups to punish and suppress speech they don't like or find offensive. And in some extreme cases, that leeway allows private actors to express the necessary moral judgments of society.
Trekonomics: Now it all makes sense
OMG, now it all makes sense. After so long, I see the error of my ways. Fandom (with a capital "F") isn't really trying to keep out those who aren't a member of the cool club. They are simply trying to bring us all into the reality of Star Trek. They simply haven't figured how to communicate that so-s-great message to the rest of us. (Yes, my tongue is firmly planted in my cheek even as I type this.)
The spirit of Nongqawuse lives on
Nongqawuse was a fifteen year old Xhosa girl who in 1856 had a vision in which three ancestral spirits told her that if the Xhosa people showed their trust by destroying their crops and killing their cattle, then on the appointed day the spirits would raise the dead, bountifully replace all that was destroyed, and sweep the British into the sea. Thousands believed this prophecy and slaughtered their cattle. But the dead slept on and the British remained in place.
Desensitizing
"We are literally turning umbrage into an industry."
I hate them because they're trying to erase the past.
I don't know which smug, entitled jerk spouted this crap at a recent nebula Awards panel*, but unfortunately he's not unique. There is a whole generation of uneducated idiots out there who think Robert Heinlein is a misogynist fascist, Tolkien is a racist, and more recently, Larry Correia is pro-rape. They can't actually provide any kind of citations to back up those assertions, but enough of them are running around saying these things that it's a useful object lesson in Goebbels' assertion about the Big Lie. The lie makes it hard to have a civil discussion with these people about the state of the genre, because they seem hellbent on erasing the past, unpersoning the great writers of the past (not all of whom were Dead White European Males, by the way**) and erecting their own pathetic totems to worship.
How Star Trek Became A Tribal Battleground Of PC Art
Why is it "weird" for Ted Cruz to be a Star Trek fan? Because the left is using PC didacticism to mark off parts of the culture as their tribal territory.
Public school kids can't read…and it's not by accident
In his 1984 book about American education, Samuel Blumenfeld pointed out that "[n]othing has mystified Americans more than the massive decline of literacy in the United States. Children spend more time at school and the government spends more money on education than ever before. Yet, reading ability keeps declining. What has gone wrong?"