News of the Week for Jan. 7th, 2018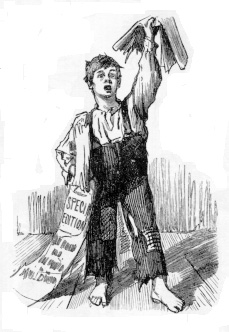 Gun Rights
California Government Drops Ball On Ammo, But State Has No Problem Handling Pot
January 1, 2018, is an important date for Californians. It's a date when many new laws go into effect throughout the country, but for California, there are two very interesting cases that warrant our careful attention.
Hide the Decline
Environment &
"Green Energy"
Guy McPherson's Climate-Change Doomsday Cult: "Near Term Extinction"
In August 2007, University of Arizona Professor Guy McPherson gave the keynote address for the university's Master of Public Health (MPH) program: "The End of Civilization and the Extinction of Humanity."
FAIL: NOAA's winter climate outlook claimed "warmer than normal" temperature
Global warming/climate change advocates want us to believe that computer models will accurately predict temperature out to the year 2100, yet NOAA, which uses computer models to predict the next seasonal outlook, couldn't even get that right. The north, northeast, and deep south have been in a deep freeze, with blizzard like conditions, and well below normal temperatures. Temperature records have fallen all over the eastern half of the USA in the last two weeks. Meanwhile, advocates of global warming/climate change certainty, such as Al Gore and Michael Mann, took advantage of the cold snap and said have said "that's exactly what we should expect from the climate crisis".
Cold Snap Brings Snowfall to the Sahara Desert – for the second winter in a row
As much of the northern hemisphere endures record cold temperatures, we get this report from Severe Weather EU via Twitter
Obamacare
Government in Healthcare
Rationing Underway in UK Hospitals
"It is absolutely not what I want."
Canada Conjoining Euthanasia/Organ Donation
In my first anti-euthanasia column, published in Newsweek in 1993, I warned that eventually medicalized killing/suicide would be conjoined with organ harvesting "as a plum to society."
Ohio Abortion Provider Targets Black Neighborhoods In Disgusting New Ad Campaign
Leading Ohio abortion provider Preterm launched a new campaign this week "invit[ing] our community to reflect on the powerful role that abortion plays in people's lives." According to their "My Abortion, My Life" website, they asked themselves
Compare & Contrast: CanuckCare vs MVNHS
Our Neighbors to the North's latest offering
War & Terror
'Don't Fear Death': China's Xi Urges in Blunt Call to Army
President Xi Jinping has issued a blunt call for China's military to be ready for war and unafraid to die defending the country, as geopolitical tensions mount in Asia.
National
The Long Knives Come out for Devin Nunes
The #Resistance tried to take House Intelligence Committee Chairman Devin Nunes out once before with a totally spurious ethics charge. Now he's back with a vengeance and the Washington Post is again involved in the effort to stop him. It seems that Nunes' two big sins are believing that the Russia probe is a sham, politically motivated investigation and thinking that the FBI and Justice are more a part of the problem than they are part of the solution.
Columnist Says Parents Should Buy Their Kids Sex Toys
Looks like some have moved beyond debates about sex education in public schools and are instead advocating something new – such as buying children sex toys.
Video: Professor Urges Students to Break Laws
Albert Ponce, a professor from Diablo Valley College, thinks we must tear the whole system down because some people aren't doing as well as others.
Al Franken Officially Resigns From the Senate
He gone.
California Prosecutes Man For Posting Anti-Muslim Messages On Facebook
California has leveled misdemeanor charges against 41-year-old Mark Feigin after he sent five anti-Muslim posts to the Islamic Center of Southern California's (ICSC) Facebook page in 2016.
Children's toy preference study determines there ARE gender differences
Look out, progressives: New research has determined there are "robust sex differences" in boys' and girls' choices of toys "across a range of ages, time periods, countries, and settings."
Franken officially out — and Bachmann unofficially in?
Those who bet on Al Franken changing his mind had better prepare to hear from their bookies. The Star Tribune reported earlier this afternoon that Franken formally submitted his resignation to Gov. Mark Dayton as promised, two months after a series of allegations regarding sexual misconduct emerged.
Romneymania is happening: Orrin Hatch to retire
POTUS is eager to keep a sharp critic like Romney from gaining a soapbox in the Senate and potentially becoming a rallying point for anti-Trump Republicans.
Nevada: 8 political predictions for 2018
It's time to put my credibility as a pundit on the line and offer eight political predictions for 2018.
Harvard women's studies course will teach students "new models of sexuality"
A class at Harvard University this semester will teach students "new models of sexuality" as it offers a "critique" of "ideological formations of gender."
New California textbooks turn historical figures gay, trans
Our California officials have made another great use of our tax dollars by rewriting history textbooks for grades K-8 to ensure they are LGBTQ+ inclusive.
Hilarious! Some Oregonians Are Freaking Out Over Pumping Their Own Gas
A new law went into effect in the new year that has
Chelsea Clinton Wishes The Church Of Satan A Happy New Year
Chelsea Clinton gave a warm holiday greeting to an unusual group when she wished The Church of Satan a "Happy New Year" in a tweet Tuesday.
Prof suggests counseling for victims of microaggressions
An associate professor at the University of Rhode Island (URI) recently discovered that many students cope with "racial microaggressions" by going home and crying it out, or even avoiding certain professors.
Silicon Valley elites are spending $60 for less than 3 gallons of dangerous, unfiltered water – and it's flying off the shelves
People in San Francisco are spending up to $61 for untreated, unfiltered water – and it is so popular that stores are apparently having a hard time keeping it in stock.
2 Democrats sworn in to US Senate
The Republican majority in the Senate narrowed to 51-49 on Wednesday as two new Democratic senators were sworn into office, complicating GOP efforts to advance the party's legislative agenda before the 2018 midterm elections.
Candidate filing period opens for Nevada Supreme Court
Three people formally filed to run for the Nevada Supreme Court on Tuesday, the first day judicial candidates were allowed to file.
Pranksters post fake "sanctuary state" signs on California border
Pranksters with a political message posted at least two official-looking signs over the weekend welcoming criminals, gang members and undocumented immigrants to the newly declared "sanctuary state" of California, including one along Interstate 15 at the border with Nevada.
Clark County change to absentee voting procedure will save $50K
Registered voters in Clark County precincts with small populations will no longer automatically be mailed absentee ballots.
Las Vegas City Council may add nearly 900 acres to city land
The Las Vegas City Council set a public hearing for next month on a plan to absorb 872 acres of unincorporated Clark County land into city.
Virginia Official Pulls Republican's Name From Bowl to Pick Winner of Tied Race
An official of the Virginia State Board of Elections pulled out the name of David Yancey from a blue and white stoneware bowl on Thursday, breaking a tied race that is pivotal to control of the state House of Delegates.
Mandatory diversity course not effective, prof discovers
A professor at East Carolina University recently discovered that the diversity course she teaches isn't actually "effective" in changing students' racial or gender biases.
Pro-abortion student endorses murdering 2-year-olds
A student at the University of Tennessee-Knoxville recently advocated "aborting" children up to two years old, citing their inability to communicate as justification.
Judge dismisses hate speech case against UVM student
A judge has dismissed a disorderly conduct charge against a University of Vermont student who was accused of using "explicitly racist and threatening language" in a phone call with his mother.
Keith Ellison Endorses Antifa
If you sometimes get the feeling that the Democratic Party has gone mad, you're right. It has. Exhibit A is Keith Ellison, deputy chairman of the Democratic National Committee, who yesterday endorsed the fascist Antifa movement, which closely resembles the Brownshirts of the 1930s.
'You can just do you': Boy, 10, founds a drag club for KIDS so they can express themselves in a 'positive, encouraging, and safe' space
Desmond Napoles from Brooklyn in New York City is better known by his drag name, Desmond is Amazing
Roy Moore accuser Leigh Corfman files lawsuit against him for defamation
Leigh Corfman, who claimed that former Alabama Senate candidate Roy Moore molested her when she was 14 years old, has filed a defamation lawsuit against him.
FBI launches new Clinton Foundation investigation
The Justice Department has launched a new inquiry into whether the Clinton Foundation engaged in any pay-to-play politics or other illegal activities while Hillary Clinton served as Secretary of State, law enforcement officials and a witness tells The Hill.
Conservative Hispanic Writer Jon Del Arroz Banned from Worldcon Sci-Fi Convention
Jon Del Arroz won't be going to the Worldcon science fiction convention, even though he is the leading Hispanic voice in science fiction and he bought a ticket. The multi-award nominated military science fiction author was banned publicly from the upcoming festivities in San Jose, California, without ceremony or explanation by Worldcon's Incident Response Team. "At this time we are converting your membership to Worldcon76 to a supporting membership as you will not be permitted to attend the convention. On your personal blog you have made it clear that you are both expecting and planning on engendering a hostile environment which we do not allow. If you are found on the premises of the convention center or any of the official convention hotels you will be removed," the organizers wrote.
Ancient DNA Reveals a Completely Unknown Population of Native Americans
An entire population unknown to history.
Professor tells students to violate U.S. laws, "destroy" white democracy
A political science professor recently told students they should be "violating" the country's laws to combat white supremacy, comments that were recorded and have since gone viral.
Street artist Sabo takes credit for 'She knew' posters targeting Meryl Streep
Street artist Sabo has put a name to the "She knew" posters featuring Meryl Streep and Harvey Weinstein that mysteriously appeared earlier this week in and around Los Angeles: his own.
Court Orders Antifa Teacher To Pay Thousands In Damages
A California court ordered a prominent Antifa activist and teacher to pay thousands of dollars in damages to a former University of California, Berkeley student, according to a Friday report.
Economy & Taxes
As Caps on Federal Deductions Begin, High-Tax States Seek a New Scheme
For many, there are few things quite as enjoyable as watching high-tax states kvetch that the new GOP tax plan caps deductions on federal tax returns for state and local taxes.
California's proposed federal tax cap work-around, unveiled
California's attempt to skirt the GOP's new $10,000 cap on local and state tax deductions is officially in play.
NY taxpayers built $90M factory in DeWitt for firm that walked away, didn't create a job
In 2014, the development arm of SUNY Polytechnic Institute agreed to build, with $90 million in state money, a factory in DeWitt for an LED light bulb manufacturer.
International
Death toll rises in Iran as protestors attempt seizure of security bases
After nearly a week of protests, unrest in Iran continues to build – and it's starting to look like an armed conflict. The regime in Tehran now acknowledges ten deaths in clashes with security forces, claiming to have "repelled" attempts to seize police stations and military bases. The violence will likely give the mullahs a pretext to unleash its forces on dissidents, but a tipping point may be reached where it will no longer suffice
Iran blocking social media to "maintain public safety": officials
The Iranian government blocked Instagram and a popular messaging app on Sunday, in its latest bid to quell mass protests throughout the Islamic republic.
Iranians take to the streets for fourth day of anti-regime protests
Government tries to contain uprising — disperse crowds, offer concessions, reject Trump criticism.
Trump fires back at Rouhani slam amid deadly Iran protests
President Trump fired back Sunday at Iranian President Hassan Rouhani, who'd broken his silence on rare, widespread and deadly protests breaking out inside the Islamic Republic.
Iran: Destroying the Justice Ministry Branch in Nightly Demonstration Against Regime in Malayer
Iran Protests: Destroying the Justice Ministry Branch in Nightly Demonstration Against Regime in City of Malayer
Iran: Repressive Security Forces Attack Protesters in Kermanshah (western Iran)
Residents of Kermanshah took to the street on Friday 29 December 2017 as it had been planned to protest against high cost of living in Iran as well as the regime's policies. Protesters chant: "Neither Gaza, nor Lebanon, my soul is sacrificed for Iran". On Thursday a large number of protesters took to the streets in the cities of Mashhad, Neyshabur, Kashmar and Birjand in northeast Iran, protesting unemployment, poverty and skyrocketing prices. Protesters were also seen chanting, "Death to Rouhani" and "Death to the Dictator," in reference to the regime's president and Supreme Leader Ali Khamenei, respectively.
Iranian mullahs caught off guard by scale of protests
On the fourth day of the nationwide uprising of the Iranian people, regime officials are acknowledging popular anger against and abhorrence of the regime and the uprising spreading across the country. The people are seeking regime change in Iran, and this has a major impact for the U.S.'s and the international community's foreign policy in the Middle East and possibly beyond.
Militarization and mining a dangerous mix in Venezuelan Amazon
Venezuela today is gripped by a catastrophic economic crisis, born out of corruption on a vast scale, government mismanagement and a failed petro-economy.
PanAm Podcast: With Venezuela on the Ropes, Maduro Reaches Out to Russia, China
With the erosion of democracy in Venezuela, Nicolas Maduro is now widely considered to be a regional pariah. He counts on the support of three hardcore Marxist allies: Bolivia, Cuba, and Nicaragua. In practical terms, this support does little to help prop up his regime, which is staggering under the weight of hyperinflation.
Old Chestnuts to Mark a New Year
Another year, another raft of televised Christmas and New Year's speeches by the Western European heads of state and government who are busy whitewashing terrorism, buttressing the EU, and generally running their countries into the ground. As always, the Christmas addresses tended to be short on meaningful references to Christianity, while pretty much all the leaders skirted the harsh realities of mass immigration and steady Islamization, preferring instead to speak, in sunny, saccharine, and consistently vague terms, about community and volunteerism.
Uh oh: Iran's Revolutionary Guard declares "the end of the '96 sedition"\
Has Iran's Revolutionary Guard Corps intervened to shut down the protests in the streets of Tehran and dozens of other cities? Or did their military commander simply make an aspirational declaration as a dire warning? The BBC and other media outlets picked up on this statement from Gen. Ali Jafari that insists that the "sedition" in the streets has ended.
Venezuela Misses Another Debt Payment, Raising Stakes for Bondholders
Latin American nation has $9 billion in bond payments due in 2018
Iran deploys Revolutionary Guards to quell 'sedition' in protest hotbeds
Iran's elite Revolutionary Guards have deployed forces to three provinces to put down anti-government unrest after six days of protests that have rattled the clerical leadership and left 21 people dead.
Somali Immigrant Allegedly Tried To Rape Woman In Labor
A Somali immigrant allegedly tried to rape a woman while she was in labor at a hospital in Rome, according to a Tuesday report.
Study: Refugees Behind Surging Violent Crimes in Germany
"92,1 of the spike attributed to the refugees," study commissioned by German Ministry of Family Affairs claims
The Search for Aliens Starts Now–in Antarctica
When you need to recreate the frozen temperatures of Jupiter's Europa, few places on Earth will do.
Man has conviction overturned for grabbing woman's breasts during consensual sex
A man has had his conviction overturned for grabbing a woman's breasts during consensual sex.
New Zealanders drink on tiny island to avoid local alcohol ban
A group of drinkers in a small New Zealand town created their own island to get around a local ban on alcohol during the New Year holiday period.
Ex-Iranian president Ahmadinejad arrested for inciting unrest
According to Arab paper, former leader's comments against Rouhani government amid rallies have led authorities to seek to place him under house arrest
Opinion
2018 Will Be the Year Feminists Target Little Boys
According to Time, all men are inevitably "angry." The only way to stem this drastic tide of "angry" men is to raise them as follows: "At a young age, this should be done explicitly, in organized forums for discussions at school," Faith Salie writes. "It must be done relentlessly and organically, in our family homes. Parents must invite their sons to be sad, afraid, hurt, silly and affectionate, and must embrace them as often as they snuggle their daughters. Sweet boys learn early on that they can defend themselves against loneliness by reaching out and asking for support rather than turning into people who, literally, grab for power. Sweet boys evolve into open-hearted men who aren't confused about consent and sexual boundaries, because they experience women as equals."
What if regimes change in Iran and North Korea?'
And so a man who cut deals to build resorts in Dubai, the Philippines, Russia, and elsewhere was clueless in the eyes of the New Yorker while eight years earlier a man was expert on world affairs simply because he visited his family in Kenya once.
Cynthia Yockey Is a Real Woman Battling the Trans Cult, and She Needs Your Help
The first time I met Cynthia Yockey was in the lobby of the Omni Shoreham Hotel at CPAC 2009, and her story fascinated me. Cynthia had been a Democrat, one of the PUMA ("Party Unity My A–") women, supporters of Hillary Clinton in the 2008 primaries enraged by what they saw as the sexist tactics of Barack Obama's campaign.
Can California Stop Employers From Consenting to Federal Immigration Inspections?
An interesting federalism question raised by a new law that goes into effect on Monday.
A note on the Iran Protests
I am not the expert on Iran, but I did live there upon a time and have remained interested. At the very least I know many of the cities being mentioned on the news without looking at a map. (Right wing and foreign news, at least. The American MSM is studiously searching for a white truck. One very good source is Alarabiya English version.)
There Is No 4-D Chess, or Unified Theory of Trump
In the Washington Post, Paul Musgrave describes President Trump as the "what you see is what you get president." "Seeking hidden plots misses the point," Musgrave submits, for "there is no real distinction between the onstage and offstage Trump. He is not acting." As such, he concludes, "the search for meaning in Trumpism reflects the desire of both his supporters and opponents for Trump to be what he is not: profound, larger-than-life, grandiose."
How a Cult Infiltrated the California Institute of Integral Studies
In 2011 the California Institute of Integral Studies concluded a several month long investigation into Cultural Anthropology professors Angana Chatterji and Richard Shapiro. Both were fired citing a "cult-like environment," "exploitation," and a "siege mentality" among other reasons. In 2007 I was one of four students who walked out of the program reporting serious dysfunction. This is the never been told story of how it unfolded.
Deconstructing Marxist Critical Theory
For those of you who haven't been formally introduced to the sociological doomsday weapon of the 20th century, critical theory is an approach to analyzing society not for the purpose of understanding it, but for the purpose of transforming it by undermining its existing institutions. The hard work of understanding how and why people do things is unnecessary if your goal is merely to take a sledgehammer to the machinery. Critical theory is the invention of the Marxist Frankfort School of the 1930s, so, as one might expect, it reinterprets everything it looks at through a Marxist (or neo-Marxist) lens. The women's studies, racial studies, and gender studies curricula found in almost every university in the West are the direct products of the more general critical theory program. Many things that end in "theory" (e.g., deconstruction theory, queer theory) are also critical theory's progeny.
Google Continues Open War on Conservatives, Labels Ben Shapiro Interview as Unfriendly to Advertisers
Conservative firebrand and Editor in Chief of the Site Daily Wire is one of the fastest growing conservative voices on the planet. Millennials tune into him by the thousands.
The Norm Is NOT Democracy — the Norm Is Extinction
Before we wax too eloquent about the democratic aspirations of the great Iranian people, we should keep in the mind that the most probable scenario for Iran under any likely regime is a sickening spiral into poverty and depopulation. Iran has the fastest-aging population of any country in the world, indeed, the fast-aging population of any country in history. It has the highest rate of venereal disease infection and the highest rate of infertility of any country in the world. It has a youth unemployment rate of 35% (adjusted for warehousing young people in state-run diploma mills). And worst of all, it has run out of water.
Marijuana Is a Gateway Drug to Federalism
When I speak on college campuses about the need for a more robust federalism, I am often asked how conservatives should sell the idea to those who do not share their political goals. "It's all very well praising the lack of zoning regulations in Arizona," students will say, "but how do I explain this need to my progressives friends in Boulder?"
The Eleven Most Ridiculously PC Moments of 2017
A year in review of crazy
Bannon's Collapse Is a Good Sign for the GOP in 2018 Elections
Steve Bannon is still in the midst of his precipitous descent from influence, and he's managing to hit every branch on his way down. The latest news is that Rebekah Mercer – billionaire backer of both Trump and Bannon, and stakeholder in Breitbart News – has cut ties with the former White House chief strategist over this week's clash with President Trump.
New Study Proves Gender Is Not a Social Construct
I have a new hero. His name is John A. Barry of University College London;s Institute for Women's Health and he's just proven something I've been saying for years: gender is not a social construct. In Barry's own words: "There is a fashion today to say that gender is purely a social construct. In reality, gendered behaviour is a mix of biology and social influence."
Rigor mortis
On the hetero-patriarchal trappings of "academic rigor" at Purdue.
The Dead Letter of Modern Education
In a recent article for American Thinker, "Why I Quit Teaching," I listed three reasons that prompted me to abandon the teaching profession: unscrupulous administrators, degenerate teachers, and incompetent students. Of these, the latter was the most determinant. Annually grading some 2000 term papers, which chiefly consisted of the most arrant drivel imaginable — unintelligible grammar, stunted vocabularies, bovine inattentiveness, mental stupefaction, and monumental ignorance — I had come to fear, if not for my sanity, for my continued intellectual viability. How many years could I go on without cerebral rot setting in? I knew the time had come to flee the cortical gulag of modern education.
Has President Trump unleashed a policy war on California?
Perhaps the counter-resistance has begun
Why Nevada must hit the brakes on taxes
It's called voting with your feet.