Another "quick takes" on items where there is too little to say to make a complete article, but is still important enough to comment on.
The focus this time: The "Correct" person is the new "New Soviet" person.
First, a little mood music:
Carrying on…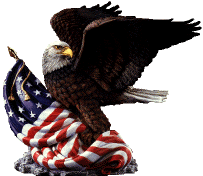 The only woke way to immanentize the eschaton is to "abolish Whiteness" and thus the original sin of a oh-so-woke manperson-kind…
"Hunter College will offer students an 'Abolition of Whiteness' course this fall to discuss how 'white supremacy and violence' influence individual identity.

"The course, taught by Women and Gender Studies Professor Jennifer Gaboury, is cross-listed for both her department and the Political Science Department, where it fulfills one of four required courses in the '4 subfields of political science' under the umbrella of POLSC 204: Contemporary Issues in Political Theory."

Of course, this requires those icky professors who dare spout incorrect believes be purged:
"A Duke University Divinity School professor who called diversity training a 'waste' of time has resigned after disciplinary proceedings were launched against him and he was barred by his dean from faculty meetings.

"At issue is a February email in which Professor Paul Griffiths advised his colleagues not to bother with a proffered volunteer diversity training, called 'Racial Equity Institute Phase I Training.' Slated for March, it would work to ensure the divinity school is 'equitable and anti-racist in its practices and culture,' according to the invite.

"'I exhort you not to attend this training,' Griffiths stated in his Feb. 6 listserv reply to his peers. 'Don't lay waste your time by doing so. It'll be, I predict with confidence, intellectually flaccid: there'll be bromides, clichés, and amen-corner rah-rahs in plenty.'

"'… We have neither time nor resources to waste. This training is a waste. Please, ignore it,' he added.

"For that, he was accused of racism and sexism, and disciplinary proceedings against him were launched."

Who, then, will be elevated as a paragon of wokeness?
"A University of Hawaii professor has crafted a non-professional 'liberated CV' boasting that she has 'survived external and internalized misogyny' and 'racism' throughout her education.

"… University of Hawaii at Manoa Professor Piper Harron recently wrote a post on a mathematics blog arguing that white, cisgender males should immediately resign from their positions because 'actual solutions require women of color and trans people.'

"'Not to alarm you, but I probably want you to quit your job, or at least take a demotion,' Harron wrote in a blog for the American Mathematical Society, which has since been amended to note that it is no longer allowing for comments. 'If you are a white cis man you almost certainly should resign from your position of power. That's right, please quit.'"
TTFN.