News of the Week for May 21st, 2017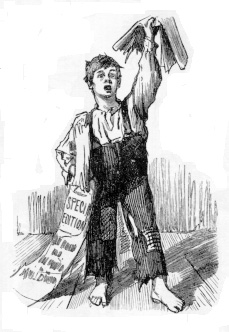 Gun Rights
D.C. Police Chief: Trying to Stop Protester Assaults Was "Very Dicey" Because Turks Had Guns
The D.C. police chief confessed today that his cops were wary going up against armed security of Turkish President Recep Tayyip Erdogan even as the suited men attacked protesters assembled across the street from the Turkish ambassador's residence on Tuesday afternoon.
Hide the Decline
Environment &
"Green Energy"
Argentina's Shale Hoping for Cash Windfall
The shale boom has thus far remained a uniquely American phenomenon (for a long list of reasons), but the issue of other countries replicating that success has always been a question of when, not if.
Obamacare
Government in Healthcare
No, the Rest of the World Doesn't Use "Single Payer"
There's plenty of reason for free marketers to be skeptical of proposals, like the ones emanating from Democratic presidential candidate Bernie Sanders and hinted at by Republican Donald Trump, that would create a single-payer healthcare coverage system in the United States.
War & Terror
France and Germany prepare creation of an EU army after Brexit: Member states will pay for joint military "projects" in move Britain had blocked
EU member states will pay for joint military "projects", senior EU official revealed
Trump's Riyadh Address on Islamist Extremism: "Drive them out"
"A better future is only possible if your nations drive out the terrorists and extremists. Drive. Them. Out."
Obama gave Putin British nuclear secrets as Democrats and the media snored.
If you listen to breathless, Trump-loathing Democrats and their stooges in the liberal media, you would think President Donald J. Trump is the biggest traitor since Ethel and Julius Rosenberg sent Stalin the recipe for the atomic bomb.
Obama Ordered The U.S. Intelligence Community To Share Intel With Cuba
In the waning days of his administration, President Barack Obama ordered the U.S. intelligence community to share information with communist Cuba.
FBI arrests Tucson man over threats to U.S. Rep. Martha McSally
The FBI arrested a Tucson Unified School District employee on suspicion of threatening U.S. Rep. Martha McSally.
National
African-American nuclear chemist who "doesn't like to call herself a feminist" and says health care is a "privilege" is crowned Miss USA
Kara McCullough, who represented the District of Columbia, was crowned Miss USA 2017 on Sunday
NC Senate approves voucher expansion, ESAs for students with disabilities
North Carolina lawmakers want to set aside $450,000 for the current school year to provide pre-paid debt cards loaded with up to $9,000 each to help students with disabilities with educational expenses.
Sen. Harris paints dystopian picture in commencement address
"Graduates, indeed, we have a fight ahead. This is a fight to define what kind of country we are, and it's a fight to determine what country we will be."
Canadian school district ditches Shakespeare for "indigenous literature course"
Ontario, Canada's Lambton Kent District School Board has decided to replace the Shakespeare readings in its 11th grade English course with works by various indigenous authors.
Princeton U. Latino groups want punishment for week-late white "Cinco de Mayo" partygoers
Although a week late, approximately 50 culturally appropriative "sombrero-clad" Princeton students chanted "piñata!" and "Cinco de Mayo!" at a Mexican-themed party yesterday evening.
Fake News on the 2018 Election From the Associated Press
The Associated Press headlines: "In swing districts, voters vent over health care, fear Trump." A more accurate headline would be, "A handful of rabid Democrats hate President Trump." But that wouldn't be news.
Mega GOP Donor Adelson "Furious" With Secretary Of State Tillerson's Israel Comments
Sheldon Adelson is a pretty big deal, when it comes to Republican politics.
Rep. Steve Pearce proposes "virtual" Congress
Rep. Steve Pearce, after more than a decade in the House, thinks he knows why people are so unhappy with Congress. Once elected, lawmakers become creatures of Washington and lose touch with the people who sent them there.
GOP lawmakers mark success by flipping rules from Obama era
Congressional Republicans anxious to show voters they can get something done are hailing their reversal of more than a dozen Obama-era regulations on guns, the internet and the environment.
Family's private investigator: There is evidence Seth Rich had contact with WikiLeaks prior to death
It has been almost a year since Democratic National Committee staffer Seth Rich was murdered in the nation's capital. There have been no solid answers about why he was killed until now.
ISU teaches profs to "reinvent your course for diversity"
Illinois State University is awarding its professors hundreds of dollars for completing summer workshops on how to "reinvent" their courses for "diversity" and social justice.
Teachers learn to use math as Trojan horse for social justice
Teach for America and EdX are partnering to provide a training course for middle-school math teachers on how to incorporate social justice into their curricula.
Using its Harvard playbook, anti-affirmative action group targets UT for Asian discrimination
"There was an angle that wasn't really being discussed"
The "Resistance" Moves Towards Violence and Intimidation as Key Tactic
The Tea Party was demonized for far less.
"Impeach Trump Now" group ramps up effort
Part of the strategy of delegitimizing the Trump administration
School warns "Gotcha" game has students stripping nude in public, posting images online
The North Vancouver School District is warning parents about a "Gotcha" game played by graduating seniors that's "inappropriate, illegal and could have lifelong consequences."
Principal forces boys to rub cafeteria floor, lick fingers as punishment for bad words in bathroom
A group of fourth grade boys in Texas told their parents Teague Intermediate School Principal Vickey Little forced them to rub the cafeteria floor with their hands, then lick their fingers.
Oh my: Senator collapsed during race; Update: "Awake at hospital"; Update: Tillis from hospital: "I'm doing well"
A charity race in DC nearly turned deadly for a US Senator – ironically, one of the younger members of the upper chamber.
Before Lois Lerner Targeted the Tea Party, She Helped the Clinton Foundation
Six years before she became the central figure in the IRS' illegal targeting of tea party tax-exemption applicants, Lois Lerner cleared the way for the Clinton Foundation's transformation from building a presidential library to being a $2 billion global political influence peddling machine, according to documents obtained by The Daily Caller News Foundation's Investigative Group.
Erdogan's Thug Bodyguards Beat Up Protesters…in America
Nine people hurt
In 1998, Maxine Waters Called Impeachment a "Coup d'etat"
Rep. Maxine Waters (D-CA), along with her colleague Al Green (D-TX), is a leader of the impeach-Trump movement. But in 1998, Waters called impeachment a "coup d'etat." And she wasn't just upset about because she thought Bill Clinton was not guilty, she was upset at the use of the institution of impeachment. She called it an "unapologetic disregard for the voice of the people" and an "abuse of power in the collecting of so-called 'evidence' and the denial of the presumption of innocence." But isn't this exactly what she's proposing doing to President Trump?
Student "teach-in" claims food industry is "built on racism"
A student group at the University of Washington held a teach-in Tuesday to promulgate the notion that America's "food system is built on racism."
Campus paper apologizes for publishing column debating homosexuality
The Mustang News at Cal Poly Sal Luis Obipso has formally apologized for publishing a student-penned op-ed criticizing arguments in support of homosexuality after extreme backlash from students offended by the piece.
Breaking: Roger Ailes dies at 77
Roger Ailes, who built Fox News Channel into a cable behemoth with a focus on right-leaning commentary and hard news, and who became a lightning rod for controversy almost the whole way, has passed away at the age of 77.
Bettors Siding With The Media
British bookies say gamblers are betting Trump won't finish his term in office
Tillerson: Foreign Leaders Ready for Re-Engagement After Period of "Neglect," "Dismissal of Their Concerns"
People around the world "do not have the time to pay attention to what's happening domestically" in the United States, Secretary of State Rex Tillerson said Thursday, disputing a suggestion that difficulties facing President Trump at home may be affecting his credibility or hampering foreign policy.
Hillary Called Out for Using Fake "African Proverb"
She's up to her old tricks again.
"White people dying has generally worked": Black professor draws outrage for classroom remarks
Withhold donations until Texas A&M fires professor – and president
NBC source: No, really, Pence didn't know about Flynn probe
Everybody in government hates leaks, but … some leaks are more equal than others, amirite? Yesterday, Vice President Mike Pence took a beating from leaks about former national security adviser Michael Flynn, with allegations that his transition team had or should have known about the investigation into Flynn's financial connections to Turkey, among other issues. None of those sources went on the record, and as it turns out, some of the information they offered was contradictory, but the question still remained as to how Pence could have missed it as head of the transition team.
Weiner to cop plea in sexting probe
The man whose inner demons destroyed not one but possibly two political careers will have a new one: convict. The New York Times reports that former Congressman Anthony Weiner will plead guilty in federal court to a single count of transferring obscene material to a minor, a result of his sexting a 15-year-old girl in the United Kingdom.
Is CA's "Sanctuary State" Bill Actually Designed to Harm Immigrant Communities?
Since the beginning days of the Trump administration, leading politicians in Sacramento (all progressive) have loudly proclaimed their #resistance to the enforcement of federal immigration laws in the state, claiming they break up families. Yeah, they break up families (just not exclusively the ones who vote for you). Before Donald Trump was ever inaugurated as President of the United States, he had to meet
Sanctuary cities & states may pick up tab for Trump's Border Wall
Having California pay for the construction would be karmic!
Two bisexual women and their husband love parenting as threesome
A man and two women who live as a threesome have announced they are expecting a baby – and insist that "three parents are better than two."
Sen. Catherine Cortez Masto proposes Senate mandates to ensure the body's "diversity"
Catherine Cortez Masto gave an interview recently to Politico and the contents deserve more attention than they've received.
Underreported: How This Nonprofit Is Solving Homelessness Without Government Funding
Growing up, Teena Faison never imagined she'd find herself a single mom and homeless.
Colorado governor pardons felon to stave off deportation
Colorado's governor on Friday pardoned a Cuban immigrant for an armed robbery he committed 19 years ago in an effort stave off the man's deportation after immigration authorities detained him following a judge's ruling that he should no longer be imprisoned.
MS-13 gang targeted in sweep across Los Angeles
"Actions will deal a critical blow to the top leadership."
Democrat AZ Candidate for Governor Brags About "Lots of Sex" With Married Women, Groups
Perfectly representing the Democrat Party, a party that has been fundamentally transformed into the party of coastal elites and sexual deviants and perverts, Arizona Democrat gubernatorial candidate Noah Dyer appeared on Comedy Central's "The Daily Show" Thursday night to brag about his being a sex fiend.
George Soros Still Quietly Buying District Attorneys' Seats
George Soros has all but bought another district attorney's seat.
Teachers Instructed to Use Math to Indoctrinate Kids in Social Justice
There are some subjects one thinks would be immune from the input of social justice warriors. While social studies are ripe for their meddling—as are literature and even science these days—a subject like math should be resistant to their tampering. Well, one would think that.
Dem frustration grows with Rosenstein
House Democrats are increasingly frustrated with Rod Rosenstein after the deputy attorney general briefed lawmakers Friday on the investigation into Russia's actions in the presidential election and possible ties to the Trump administration.
Podesta Received $35 Million from RUSSIA while Advising Clinton & Obama
John Podesta, former Secretary of State Hillary Clinton's 2016 national campaign chairman, may have violated federal law by failing to disclose the receipt of 75,000 shares of stock from a Kremlin-financed company when he joined the Obama White House in 2014, according to the Daily Caller News Foundation's Investigative Group.
Charter-backed candidates win L.A. Unified majority, but can they lead from within?
As the vote totals trickled in Tuesday night and his opponent conceded defeat, Nick Melvoin grabbed a microphone and told his supporters that, by electing him to the Los Angeles school board, they had "awoken a sleeping giant."
Election 2017: With loss, outgoing LAUSD Board President Zimmer sees a "tectonic shift"
Big changes are coming for the second-largest school district in the nation, said its outgoing school board president, a day after his crushing defeat in an election that could have a huge effect on charter schools in the region.
Comey Under Oath: "Have Not Experienced Any Requests to Stop FBI Investigations"
The debate about former FBI Director James Comey's alleged memo about President Donald Trump's attempt to stop the agency's investigation into former National Security Advisor Michael Flynn showed up on Twitter Wednesday. A reporter tweeted that Comey denied any interference in the agency's investigations while under oath at a Senate hearing earlier this month.
Jason Chaffetz Will Leave Congress in June, Setting Up Special Election in UT03
Congressman Chaffetz' decision to leave Congress by the end of June will set up Utah's first special Congressional election in almost ninety years.
Democrats sketch "international resistance" on eve of Trump trip
Democrats are going global in their battle with President Trump, promoting their "international resistance" on the eve of his first foreign trip to the Middle East and Italy.
Dine with rats at San Francisco's upcoming pop-up "Rat Cafe"
If your dream is to dine in a darkened cafe surrounded by (domesticated) rats that you can "interact" with, then San Francisco has quite the opportunity for you.
Texas judge suspended when it's learned she's not US citizen
Officials in South Texas have placed a municipal court judge on unpaid leave after it was discovered she's not a U.S. citizen.
Former FBI boss to lead Russia inquiry
Former FBI boss Robert Mueller to oversee inquiry into alleged Russian interference in US election.
McConnell: "A Little Less Drama" from White House, Please
The GOP chairman of the Senate Foreign Relations Committee accused the White House on Monday night of being in a "downward spiral," with Senate Majority Leader Mitch McConnell (R-Ky.) acknowledging this morning that lawmakers want a "little less drama" out of 1600 Pennsylvania Ave.
"Coincidences" point to partisanship in Burnett-tape probe
"Coincidences" keep piling up in the narrative liberals are spinning about Gaming Control Board Chairman A.G. Burnett's secret recording of a March 2016 conversation with Attorney General Adam Laxalt. Not so coincidentally, the more we learn, the more it looks like Burnett, not Laxalt, acted inappropriately.
Sasse: "Shared Civic Understanding of America" Needed Before Arguing Party, Policy Differences
Sen. Ben Sasse (R-Neb.) warned of America currently being caught in a "civilization-warping crisis of public trust" and said the firing of FBI Director James Comey "exacerbates the erosion of trust in our institutions."
Economy & Taxes
Ryan: "Planets are aligned" on tax reform
House Speaker Paul Ryan (R-Wis.) on Sunday said Congress is likely to pass a major overhaul of the tax code by the end of the year, but cautioned that Republicans "don't want to put an artificial deadline" on reform.
Trump Triggers NAFTA Renegotiation Process
Trump will sit down with Canada, Mexico in 90 days.
International
A Brexit Plan B to convince the doubters
Its purpose would be to shift the debate within the EU to the effects of an abrupt exit
"I was made to feel like I was racist": Rotherham sex gang victim says authorities told her not to mention her attacker's ethnicity when she reported being raped at just 13
Woman, called Emma, revealed traumatic ordeal on Katie Hopkins LBC show
Germany Confiscating Homes to Use for Migrants
"A massive attack on the property rights"
Icelandic Leftist Poisons Robert Spencer
A new phase in the Left's campaign of demonizing those whom it hates.
"As a wife, you have a duty to obey your husband": Muslim cleric filmed performing a "forced marriage" of girl, 14, to a man, 34, inside a Melbourne mosque
Muslim cleric Ibrahim Omerdic fighting claims he performed underage marriage
Austria: 15y/o girl raped by Afghan and Somali asylum seekers
Police have now confirmed that a fifteen-year-old girl, while on her way home, was dragged into the bushes and raped twice. Twice, because she managed to escape, but the suspects pursued her and raped her again. The girl reports that two men held her down, with one closing her mouth. It was only the next day she was able to tell a family member what had happened, and was subsequently taken to the hospital. According to the regional police force, the perpetrators are asylum seekers.
Venezuelan Regime Steps up Torture against Protesters, Forces Them to Eat Excrement
Venezuelan regime steps up torture: The Venezuelan security forces have increasingly detained and arrested innocent protesters in the latest wave of demonstrations against Nicolás Maduro's regime, which began 46 days ago.
Is Walk on the Wild Side transphobic? Student group issues apology after playing Lou Reed song
A Canadian student association has published an apology after a playing the Lou Reed song Walk on the Wild Side during a university event. The apology describes the song as having 'transphobic lyrics'.
Parents' anger as "Three Girls" paedophiles return to Rochdale and are back on the streets where they groomed their victims after being freed from prison
All but two of the evil perverts were freed early from jail and are roaming streets
UK 2017 General Election: the North of England
Having examined Wales and Scotland, Decision Desk now moves to the Labour heartland of the formerly heavily-industrialized North of England: North West, North East, and Yorkshire and The Humber. Formerly the stronghold of blue-collar coal miners, steelworkers, factory laborers, and textile manufacturers, the North has struggled through technological, cultural, and demographic change since the Second World War, even affecting the performance of the region's soccer clubs.
Merkel Threatens UK, Securing Borders "Will Have Its Price"
German Chancellor threatens "consequences" if UK caps EU immigration following Brexit
Breaking Down The French Legislative Elections
Since 2002, both presidential and legislative terms are five years. The legislative election takes place about a month after the presidential election, this year on June 11 and 18. Every previous cycle resulted in the incoming president winning a majority, however, since Emmanuel Macron doesn't have an established party, the conventional wisdom is that this is a challenge for him.
EU Promoting Bizarre Pro-Open Borders Cartoon
Literally depicts the EU as a fairy godmother bringing migrants to Europe.
Vietnam police arrest dissident for "abusing democracy rights"
Police in Vietnam on Monday arrested a prominent dissident whom they accused of having abused democracy rights to infringe state interests, in the latest effort to crack down on critics in the Communist-ruled country.
Opinion
Citizenship for Sale
Trump extends a program that's dangerous to American values and growth.
Why Are Democrats Afraid of the Election Integrity Commission?
They know that the voter rolls are breeding grounds for potential fraud.
Latest Form of Child Abuse: Turning Your 8-Year-Old Son Into a Drag Queen
The gender-bending craze taking over the culture has officially gone far enough. A while back the TUK Daily Mail highlighted the viral photographs of 8-year-old Ethan Wilwert in drag makeup. His mother, Season, is all for it.
A Cautionary Point About 2018
The Z Blog has some of the most thought-provoking posts going these days. A post today about a French province trying to counter the Revolution is quite instructive
K-12: Knowledge Containment Protocols
Schools have always been devoted to passing knowledge forward to the next generation. Not now.
Analyzing the Trump/Russia Intelligence Story
At 5:01 PM, right on time for the evening news stories, the Washington Post ran a story saying that President Trump revealed "highly classified information to the Russian Foreign Minister and Ambassador."
Today's Futurists Resort To Ancient Paganism To Explain Away Christianity
With this shift of science as the choice religion for the theologically uneducated comes a unique opportunity to witness firsthand the development of myth.
Go ahead. Move to Norway
I'd thought that the quadrennial ritual of sore losers from every election threatening to leave the country (while never actually doing so) was behind us. The list of Hollywood celebrities who were supposedly leaving for Canada, Spain, South Africa or Mars was lengthy, but in the end not a single one of them did it. But perhaps it's not quite done yet.
On Ross Douthat and the 25th Amendment
Ross Douthat raises the possibility of removing President Trump from office via the 25th Amendment.
Let's Hit Left-Wing Colleges Where It Hurts. In the Pocketbook.
Parents, taxpayers, and donors have little idea of the levels of lunacy, evil, and lawlessness that have become features of many of today's institutions of higher learning.
Oh, By The Way, Trump Apparently Also Asked Comey to Lock Up Reporters
Let me say here that I don't have entirely believe this New York Times story about Trump and Comey because no one has seen this memo and, let's face it, it's really one of those too-good-to-be-true stories we've been handed several times in the mere months Trump has been in office.
Emergency Memo to the Trump White House: You Need to Hire Bill Sammon
One of the stupidest habits of the media is playing courtier to politicians, acting as if the people who run the country are in need of advice from journalists. I try to refrain from this. Today I will make an exception, because the situation at the White House – e.g., "Right pushes Trump to make staff, press changes" – has reached a point where (a) something drastic needs to happen pretty damned quick, and (b) my personal knowledge and experience qualify me to offer a useful suggestion: HIRE BILL SAMMON
Special Counsel Means Congress Must Start Legislating
It's not earth-shattering news that Congress has been, on balance, the least respected branch of government for the last several decades. Reason: They don't do their job. They bloviate, they posture, they investigate, they hold hearings, they appear on cable news, they raise funds from wealthy constituents and go on junkets, they threaten to turn out the lights if they don't get their way, but only rarely do they pass laws for the betterment of our country. No wonder the people are fed up.
Hysteria Over "Transracialism" Article Outs The New Left As Witch Hunters
What is fascinating here is not the argument over whether the logic of transgenderism also justifies transracialism. Rather, it is the reaction to the article.
You do not punish conservatives by voting for your political enemies.
The Z Man has a post up about the French revolution and a genocidal massacre of armed peasantry in the Vendée region in 1793. The peasants hadn't taken well to the fact that their priests had been arrested for being, well, priests, and the Republicans responded by sending in a big old army and going to town on those dung eating peons. This was a serious dust up, with the Republicans losing over 30,000 troops killed during the initial ten month campaign.
TIME MAGAZINE RIPS OFF MAD MAGAZINE?
In 1952, Time Magazine called MAD "a short lived, satirical pulp." Now they're stealing our material! Honestly, we're flattered, but we would have appreciated a credit – something like, "Idea stolen from MAD, which in 1952 we called a short lived satirical pulp!"
Crushing on Crushers
Why do intellectuals fall in love with dictators and totalitarians?
You Asked for It, You Got It….Donald Trump
The emphasis, of course, has been placed on the highlighted portion. Senator Marco Rubio rightly notes that "This President ran a very unconventional campaign…and in essence, this White House is not much different from the campaign. We – people got what they voted for; they elected him." Hillary's win of the popular vote notwithstanding, Rubio's point is well-taken, at least in response to those who voted for Trump, but now are expressing buyer's remorse.
Political correctness used to be a joke, now it's downright scary
You never know what's going to be deemed off limits by the social justice brigade next. Slut-shaming, victim blaming, cisgender patriarchy … you could make a whole Billy Joel song from just sounding off all of the fictitious neuroses that are already a big no-no.
It's time for trigger warnings for classic Hollywood musicals
To make classic Hollywood musicals today, you'd need serious trigger warnings to cover everything from gun violence, to misogyny, to rape and kidnapping.
A Win for the Deep State
After weeks of scurrilous assaults by the Democrat-Media-Deep-State Complex, the deputy attorney general caved and appointed a special counsel to investigate the Trump campaign's alleged ties to Russia. This was a major mistake, a big win for the enemies of freedom.
There's no "25th Amendment solution" for removing Trump
A bad idea, but the doggedness in trying to find a creative institutional way to depose Trump is impressive. I thought the right learned its lesson about that at the GOP convention and the left learned its lesson after the electoral college. Ross Douthat offers a different route for NeverTrumpers: Why not have Mike Pence and Trump's own cabinet remove him under the 25th Amendment?
Riot Police on Venezuela's Front Lines Seek a Way Out
As protests grow increasingly violent, strapped security officers say they're exhausted, misused and demoralized
On Leaving the SJW Cult and Finding Myself
I've been undergoing a pretty significant change in the way I interpret the world and how to "be" in it. As I've grappled with how to understand my shifting perspective, I've found that writing down my thoughts has helped to put them in some kind of order, so this is an attempt to continue doing that. I know some of my friends have wondered why I've lately been so critical of the left, my home, so I wanted to share with you what a vocal part of my particular and admittedly self-selected echo chamber is like.
Wisconsin War on Scott Walker was training ground for #TheResistance War on Trump
How Walker survived politically is a lesson for the Trump administration.
Land Doesn't Vote, But It Does Speak
On Friday, Philip Bump of the Washington Post approached me to calculate the total land area won by each candidate in the last three presidential elections at the precinct level. Saturday's resultant article spawned a litany of tweets and comments echoing the idea that "land doesn't vote, people do." Aside from showing they hadn't read the article (Bump himself stated a variation on this self-evident sentiment multiple times), this cacophonous chorus of complaints also demonstrated a complete lack of understanding concerning what the data itself was trying to say.
Trump Seems Incapable of Defensive Politics
During the election, Rich Lowry noted that Donald Trump is incapable of basic "defensive politics." Unsurprisingly, that deficiency has followed him to the White House.