A contest to find the best young girls in science, called "Pretty Curious" has been won by… a boy.
"EDF Energy has been criticised after a 13-year-old-boy won a competition that was part of a campaign to attract teenage girls to the fields of science, technology, engineering and maths.

"…

"[The] Pretty Curious programme is still aimed at girls, the UK competition was later opened up to all 11 to 16-year-olds.

"It continues to share the same website and branding as the girls' scheme.

"The BBC understands that the decision had been made to open the competition up to both genders in the interests of fairness, and that the contest attracted "a couple of hundred" entries.

"Following three events held in the UK for girls last year, the contest was extended online and made available to boys as well."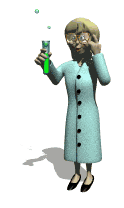 Maybe, juuust maybe, we should focus on encouraging everyone to try to learn science and innovate?  Maybe, juuust maybe, we should be encouraging the best and brightest regardless of whether they are male or female?
Women dominate in non-science college majors, yet there is no special contest to get boys interested in poetry, art, or any of the humanities.  Yet unless girls have their scientific "safe space", then they are being oppressed because a boy because the boy just happened to have a better invention?  Ah, the Patriarchy™ is devious, and by "Patriarchy" I mean an all female panel of judges:
"In a tweet, EDF said that while 'the aim of #PrettyCurious was to encourage girls into #STEM, the #PrettyCuriousChallenge was a gender-neutral competition'.

"It added: 'The winner was shortlisted by a panel of judges including the all-female winning team from our #PrettyCurious Glasgow workshop.'

"Suw Charman-Anderson, who founded the annual celebration of women in Stem, Ada Lovelace Day, told the BBC she had had reservations about the Pretty Curious campaign from the beginning.

'EDF Energy chose to link appearance and interest in Stem through the title of their campaign, despite many people pointing out that it was demeaning to girls,' she said."
Perhaps we should take a hint from the all female judging panel and focus on the science, rather than push some Social Justice agenda.