News of the Week for Febuary 15th, 2015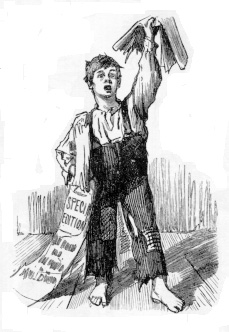 Obama Scandals
Remember back in 2008 when people were telling us that Obama was the adult in the room? Well…
As somebody on Twitter said, where Nero fiddled, Obama selfies.
"YOLO man!" Find out why President Obama has a selfie stick—and #GetCovered by February 15: http://t.co/edMm32q3mA pic.twitter.com/VqzhrcrA7I

— The White House (@WhiteHouse) February 12, 2015
Justice Ginsburg Discusses "Rapport" With Obama
Supreme Court Justice Ruth Bader Ginsburg discussed her personal "rapport" with President Obama, which dates back to her son's work on his 2004 Senate campaign.
Why Is the U.S. Sacrificing Thailand to China?
I spent much of the past week in Bangkok, Thailand, for a small roundtable exploring issues of radical Islamism in the Middle East and strategies to combat the problem in Southeast Asia. While the meetings did not focus on U.S. policy, criticism of the Obama administration's strategic foresight and willingness to stand by allies was a constant refrain amongst policymakers and officials from across the region during coffee break chatter and in separate meetings.
Gun Rights
CIVIL RIGHTS UPDATE: ANOTHER WIN FOR ALAN GURA.
Federal district court declares the ban on interstate transfers of firearms unconstitutional under the Second Amendment.
The Reptile's Mask Comes Off On Gun Control
Why Urban Liberals Really Favor Gun Control
Bill would allow concealed weapons across state lines
Gun owners would be allowed to carry concealed weapons around the country under new legislation introduced in the Senate.
NH Senate Votes to Rescind Permit Requirement for Concealed Carry
On February 12, the New Hampshire Senate voted to rescind the state's permit requirement for concealed carry of handguns.
Hide the Decline
Environment &
"Green Energy"
The Scorching of California
How Green extremists made a bad drought worse
The Climate According to CA Sen. Kevin de Leòn
Almost immediately following a hearing of the Environmental Protection Agency last week on upping authoritarian smog regulations, Democratic Senate President pro Tem Kevin de Leòn announced plans for "historic" climate change legislation, adding more regulations to force Californians to cut gas consumption — rather than legislation to help the state's economy.
Sides square off over climate change proposals by California Democrats
The release of climate change proposals by Senate Democrats on Tuesday quickly spawned a heated debate over the direction of California's economy and the potential effect of new environmental regulations.
Climate change: California lawmakers to introduce sweeping new measures to increase renewable energy, cut fossil fuel use
California lawmakers on Tuesday unveiled a sweeping package of bills that would boost the Golden State's reputation as a national leader in the battle against climate change.
U.N. Official Reveals Real Reason Behind Warming Scare
The alarmists keep telling us their concern about global warming is all about man's stewardship of the environment. But we know that's not true. A United Nations official has now confirmed this.
Fossil fuels divestment activist plans to "seize the assets" of energy companies
There's a big holiday coming up and we wanted to make sure you were reminded far enough in advance to get a card. No… I'm not talking about Valentines Day. It's Global Divestment Day! (Incidentally, Global Divestment Day takes place on February 13th & 14th. Sounds like it should be Global Divestment Days to me, but what can you do?) This is apparently the day(s) when environmental activists push all of the colleges and universities to divest from fossil fuel companies because the money is evil or something.
Green scientists caught tampering with the historical record. Again
Ever since Climategate, the Climatic Research Unit at the University of East Anglia has enjoyed just international renown as a world centre of data-fudgin', scientific-method-abusin', FOI-dodgin', decline-hidin', grant-troughin', junk-science-endorsin' global warming propaganda.
Obamacare
Government in Healthcare
Who Benefits from Obamacare? Hint: It Isn't You
Reading "Obamacare drives health insurance stock boom" reminded me of Joseph Stalin's favorite question, "Kto kvo?" This is Russian for,"Who benefits?" We The Patients need to know, who benefits financially from Obamacare?
California Obamacare Exchange Sent Faulty Tax Forms To 100,000
The California Obamacare exchange sent incorrect tax forms to 100,000 different households that accepted federal premium subsidies for health insurance during the health care law's first year.
War & Terror
"Russia's growing threat": After Ukraine, fears grow that Baltic states could be Vladimir Putin's next targets
The West must stand up to Russia over Ukraine or Europe could descend into a major war for the first time since 1945, diplomats warned today as efforts to negotiate peace hung by a thread.
Bahrain ready to back Jordan fight against IS
Bahrain's ruler has told his Jordanian counterpart that he is ready to assist the kingdom in its fight against the Islamic State group, the royal palace in Amman said Monday.
Jordan moves "thousands" of troops to Iraq border
When ISIS executed a Jordanian pilot by immolation and released the video as propaganda, they may have lit a fire for which they weren't prepared. Jordan's King Abdullah quoted the Clint Eastwood film Unforgiven to promise revenge, and he meant what he said. Jordan has shifted "thousands" of troops to the Iraqi border after stepping up aerial attacks on ISIS leadership
Yemen: US officials evacuated, embassy closed
Devolution, continued
Surprise: The Obama Administration's New National-Security Strategy Never Mentions 'Jihad'
Anyone who thought the Obama administration would use its new national-security strategy to finally put forward a serious policy to defeat radical Islam and recognize it as a global ideology at war with Western civilization has been sorely disappointed.
The Media May Ignore Them, But They're Fighting ISIS and WINNING
The news broke last week that the monsters of ISIS had burned a Jordanian pilot to death, and the King of Jordan responded with airstrikes and a public vow to wipe ISIS from the face of the Earth. Upon hearing this promise, social media exploded with gushing admiration for the badassery of the Jordanian king.
Hawaiian Independence Movement Attracts Chinese Interest
Restoration of kingdom could end U.S. military presence
Boko Haram taunting victims with stories of abducted Chibok girls
When Islamic extremists snatched more than 270 girls from the Chibok boarding school in Nigeria in the dead of night, protests broke out worldwide. The U.S. pledged to help find them, and the .BringBackOurGirls hashtag was born.
US Marines disarmed by Yemeni militia
Remember back when our operations in Yemen were the model for how Barack Obama was going to wage bloody war on ISIS
Copenhagen shootings: Police kill "gunman" after two attacks
Police in Copenhagen say they have shot dead a man they believe was behind two deadly attacks in the Danish capital hours earlier.
Danish shooting: Audio of moment gunman struck in Copenhagen cafe
An audio recording obtained exclusively by the BBC captures the moment a gunman struck a free speech debate in the Danish capital, Copenhagen.
Poland kicks off unprecedented military spending spree
Looking east to the bloody conflict gripping Ukraine, NATO-member Poland has kicked off an unprecedented military spending spree worth billions to overhaul its forces as Warsaw believes peace in Europe is no longer a given.
Bad people treating us as mugs: Abbott's national security warning
There will be no more "benefit of the doubt" for those who may be seeking to harm Australia, says Prime Minister Tony Abbott, who believes Australians are being played "for mugs".
National
Education Is for the States
Senator Lamar Alexander is pushing to get the federal government out of the curriculum business.
University of California student government passes resolution to divest – FROM AMERICA
The University of California Student Association board – which represents all 233,000 students enrolled in the UC system's 10 campuses – approved a resolution on Sunday that calls on the system's leaders to financially divest from the United States.
Former Dennis Richardson campaign leaders file to launch recall of John Kitzhaber
Two leaders of Republican Dennis Richardson's failed gubernatorial campaign last fall have filed a prospective petition with the state seeking to launch a recall of Gov. John Kitzhaber.
AG considers Kitzhaber/Hayes investigation
Oregon's attorney general is considering investigating claims first lady Cylvia Hayes used her connections with government to boost her private business. On Friday two efforts to recall Gov. John Kitzhaber got underway.
Saving You From Beer
In Georgia, we have a first hand look today at crony capitalism and its destructive effects on your liberty.
Rauner ends mandated union dues for state workers
Governor Bruce Rauner today signed Executive Order 15-13 eliminating what he called "unfair share dues for state employees" who do not wish to fund government union activities and positions with which they may disagree.
FCC Member Warns Net Neutrality Is Not Neutral
Ajit Pai, the sole Republican Commissioner on the Federal Communications Commission (FCC), inferred in a Tweet that President Barack Obama's secret, 332-page "Net Neutrality" document is a scheme for federal micro-managing of the Internet to extract billions in new taxes from consumers and again enforce progressives' idea of honest, equitable, and balanced content fairness.
School worksheet tells kids GOP thinks helping poor "waste of money," parent claims
A Wisconsin mother claims her 16-year-old son's classroom assignment last week described Republicans as opposed to helping the poor because "it's a waste of money."
Puerto Rico considers fining parents of obese children
Legislators in Puerto Rico are debating a bill that would fine parents of obese children up to $800 if they don't lose weight.
John Kitzhaber lawyer says governor will stay in office as rumors sweep Salem of resignation
Gov. John Kitzhaber's private attorney, Jim McDermott, on Wednesday sought to tamp down a flurry of speculation that the governor was planning to resign.
IAP Sponsored Constitutional Militia Coming Up!
It was voted affirmatively in last night's meeting to start an IAP Sponsored Militia. It would likely not be named the "IAP Militia" but something like "Independent American Militia."
Dems on FEC open to new regs on donors, Internet
Claiming that thousands of public comments condemning "dark money" in politics can't be ignored, the Democrat-chaired Federal Election Commission on Wednesday appeared ready to open the door to new regulations on donors, bloggers and others who use the Internet to influence policy and campaigns.
Driver's licenses for immigrants spur debate in New Mexico
Alejandro Altamirano from Durango, Mexico, has called New Mexico home for a dozen years, and it's where his two U.S.-born daughters are being raised. But the 36-year-old dairy farmworker fears he will be forced into the shadows if he loses his driver's license.
Warren leads Clinton in Iowa, N.H.
Populist groups cheering "Run Warren Run," today released 2016 election polls from Iowa and New Hampshire showing Sen. Elizabeth Warren ahead of dominant Democrat Hillary Clinton.
Boris Johnson defends his comments about Hillary Clinton
London Mayor Boris Johnson has said his comments that Hillary Clinton looked like a "sadistic mental health nurse" should be taken in a "light-hearted spirit".
Killer of 3 NC Muslim Students Was Hardcore Anti-Religion Atheist Progressive
Craig Stephen Hicks, 46, has been charged in the triple homicide.
Heart of Earth's inner core revealed
Scientists say they have gained new insight into what lies at the very centre of the Earth.
Nets Barely Cover Obama's Internet Regulations
It has been nearly three months since President Barack Obama spoke out in favor of Internet regulation, calling for "net neutrality" and a "free and open Internet." In spite of the massive impact such regulations could have on Americans, the broadcast networks have given the issue short shrift.
Survivor of USS Arizona from Pearl Harbor attack dies at 100
The oldest living crew member of the battleship USS Arizona to have survived the Japanese attack on Pearl Harbor has died in Northern California at the age of 100.
Today's media shiny object: Scott Walker dodges evolution question
The "Republicans hate science, vaccine edition" news cycle has run its course, which is good because it was based on a lie. Time for a new "Republicans hate science" news cycle, this one based on an old media favorite. Here's the very end of a discussion Walker had in London today on trade policy, which is pretend-scandalizing lefty Twitter as I write this. You believe in evolution, his British interviewer asked?
Gov. Bruce Rauner (R, Illinois) is… actually going to go to war with the unions.
I may have to reassess my opinion of the nature of Illinois politics: perhaps somebody actually can achieve statewide office there without also being fully-tied into the Illinois Combine. New Republican governor Bruce Rauner apparently wants to have a brawl: "Republican Gov. Bruce Rauner struck a first official blow on Monday against the public sector labor unions he has frequently criticized by ordering an end to a requirement that workers pay dues even if they decide not to join a union." It's an executive order, not legislation: because – like Barack Obama – Bruce Rauner has a pen and a phone, and is apparently unafraid to use either. He also has a budget crisis that's fueled in no small part by the inability of public sector unions to not be quite so greedy, which is one reason why we're seeing this reform now.
Nevada high court reverses Citizen Outreach decision; clerical error blamed
In a rare error, the Nevada Supreme Court issued a new 5-2 order Wednesday in favor of Citizen Outreach in a case involving election fliers and whether the conservative political group had to disclose who paid for them.
Jeff Flake Aides Democrat Efforts To Rubber Stamp Obama's Amnesty
Sen. Jeff Flake (R-AZ) sided with Senate Democrats Wednesday, pleading with Senate Republicans to abandon their effort to check President Obama's constitutional overreach, and instead rubber stamp his executive amnesty.
Where the Holocaust is taught – and not taught – around the world
When it comes to the Holocaust, some countries are doing a better job than others of fulfilling the promise to "never forget." In a recent report, UNESCO examined teaching about the Holocaust in secondary school textbooks and curricula around the world. The study is based on 272 currently valid curricula from 135 countries, and on 89 textbooks published in 26 countries since 2000.
Poll: Walker Holds Wide Lead Among California Republicans
Wisconsin Gov. Scott Walker holds a wide lead over all other likely Republican presidential candidates among California's likely Republican primary voters, according to a new poll conducted by the California Political Review.
Remember How Liberal Hero Jon Stewart Was Notorious for Misrepresenting His Guests?
Upon Jon Stewart's announcement that he would be leaving the Daily Show later this year, Senator Debbie Stabbenow (D., Mich.) tweeted that "fake cable news won't be the same without him." In the eyes of Stewart's critics though, The Daily Show has always been less "news" and more "fake." Over the years, Stewart has often been accused of purposefully distorting his interview subjects. Bloomberg View's Megan McArdle even penned a piece called "Don't Ever Appear on 'The Daily Show,'" warning potential interviewees to avoid the show because of Stewart's dubious journalistic standards.
CNN's Cuomo: 'Our Rights Do Not Come from God'
In a contentious 25-minute interview with Alabama Supreme Court Justice Roy Moore on Thursday, CNN "New Day" co-host Chris Cuomo discussed Moore's refusal to adhere to a federal judge's ruling on same-sex marriages.
UCLA student gov't candidate challenged for being Jewish
Daily Bruin: "several council members managed to politicize her identity as a Jewish student on campus"
Georgia Lawmaker Proposes "Frankenstein Science" Bill
The proposed law would ban human-animal hybrid embryos
Law & Order: SVU episode on GamerGate is every bit as bad as you'd expect
Bear in mind that the starting level of any Law & Order: SVU is somewhere around dreck and self-satire anyway. I watched three weeks of episodes in Rome last October because I could only get one channel of television in English, and it tended to run the worst of American crime-drama shows — which means that LOSVU was in heavy rotation. Therefore, I wasn't expecting much from the show, and it didn't disappoint.
Gov. John Kitzhaber's Office Sought To Destroy Thousands of His Emails
Records show state bureaucrats refused to carry out the request
University Of Michigan 'Inclusive Language Campaign' Banned Words List Sparks Free Speech Debate
The University of Michigan recently released a banned words list as part of its $16,000 "inclusive language" campaign on campus. The move, which many are deeming an infringement on free speech, is reportedly designed to teach students that "certain words are considered offensive."
U. of Tulsa Suspends Student for Someone Else's Facebook Post
In a triple blow to free speech, due process, and freedom of the press, the University of Tulsa (TU) arbitrarily banned a student from campus until 2016 for Facebook posts that someone else admitted to writing and then attempted to intimidate student journalists who were trying to cover the story.
Obama Heads to Tech Security Talks Amid Tensions
President Obama will meet here on Friday with the nation's top technologists on a host of cybersecurity issues and the threats posed by increasingly sophisticated hackers. But nowhere on the agenda is the real issue for the chief executives and tech company officials who will gather on the Stanford campus: the deepening estrangement between Silicon Valley and the government.
The man who may decide the 2016 GOP nomination is … Lindsey Graham
Anyone horrified by yesterday's AP story about Romney wanting to play kingmaker in the primaries should bear in this mind: It could be worse. So very, very much worse.
Senate GOP Leaders Prepare to Cave on Amnesty
Even as reports emerge demonstrating that President Obama's executive amnesty will precipitate voter fraud by granting driver's licenses and social security numbers to illegal immigrants, Republican leaders are already preparing to cave on the immigration issue.
Gay Lawmaker Wants to Replace Statuary Hall Figure of Missionary Headed for Sainthood With Lesbian Astronaut
An openly gay State Senator in California has introduced legislation to replace a statue of Catholic missionary Father Junipero Serra in National Statuary Hall with a statue of Sally Ride, the first female U.S. astronaut and a lesbian.
Oregon governor resigns amid scandal
Oregon Democratic Gov. John Kitzhaber will resign effective next week amid a bizarre scandal involving political activities by his fiancee, he announced in a press release on his website.
In close vote, Utah House OKs firing-squad proposal
A hotly contested proposal that resurrects Utah's use of firing squads to carry out executions narrowly passed a key vote Friday in the state's Legislature after three missing lawmakers were summoned to break a tie vote.
Muslim leaders want California lawmaker to apologize for remarks
California Muslim leaders are calling on a state assemblywoman to apologize and retract an online comment she made about Islam.
The GamerGate Law & Order Episode Reveals Progressives As The New Architects of Moral Panic
Earlier this week, NBC aired an episode of Law & Order: Special Victims Unit that will go down in history as one of the greatest unintentional comedies in television history. The show is famous for turning sensationalised news stories into barely-believable police drama, but this week's attempt to wade into gaming was, even by its usual standards, hilariously dire.
Tom Steyer's Deep Ties to Oregon Corruption Scandal
Top advisers to billionaire Dem donor helped run group accused of illicit payments to Oregon's first lady
Report: '16 GOP Fundraisers to Push Amnesty with Grover Norquist, Bloomberg Group
Top GOP fundraisers will reportedly join Grover Norquist and Michael Bloomberg's Partnership for a New Economy group on a conference call next week to push for comprehensive amnesty legislation.
Steny Hoyer gets a challenger
and I'm buying popcorn
New York Times accuses Scott Walker of ordering teacher layoffs in 2010, when he didn't take office as governor until 2011.
And yet, as of this morning, the Times hasn't run any sort of correction.
University's "Words Can Hurt" effort nixes "lame," "fat," "homo," "man hater," "exotic"
What ever happened to "sticks and stones may break my bones but names will never hurt me."
Economy & Taxes
DOOM: Open 24 Hours A Day, 7 Days A Week
Mellow Monday greetings, my groovy babies. Step into the Church of DOOM, and hear the Word.
New study finds that Dodd-Frank has promoted industry consolidation and killed community banks
A new study by Marshall Lux and Robert Greene reports that since the enactment of Dodd-Frank community banks have lost market share at twice the rate that they did prior to Dodd-Frank.
The Federal Government Took Down a Bunch of Ex-Im's Data, So We'll Host It for Them
On Friday, I mentioned that all the Ex-Im Bank data was removed from Data.gov. As you can imagine, that decision makes it very hard for scholars or regular people interested in the issue to look at where the bank's money is going and who's benefiting.
Taxpayers are the one's being insulted here
So, various lawmakers and government employees sneered and jeered when state Treasurer Dan Schwartz had the temerity to suggest the state would not sink into chaos if its general fund budget was increased by merely 4.6 percent instead of the governor's proposed 12.3 percent.
International
Russia is reportedly getting military bases in an EU state
Cyprus has offered Russia to have air and navy bases on its territory.
China executes "mafia-style" mining tycoon Liu Han
The former chairman of Hanlong Group was sentenced to death in May for "leading mafia-style crime and murder".
Coexist graffiti artist badly beaten by Muslim "youths"
Every time I see a "Coexist" bumper sticker (and I see a lot of them in Berkeley), I think of soft-headed liberals who don't understand the first thing about jihad. One of those Coexist fans just got mugged by reality (in Irving Kristol's famous words), not in Berkeley, but in Paris.
Sex gang victims were 'sacrificed' to avoid Labour losing votes in the Asian community
One woman said a probe into the Rotherham scandal over-looked the fight for votes.
One Million Child Victims of Muslim Rape Gangs in the U.K.?
In a gut-wrenching development, it may turn out that last year's report detailing a decade-and-a-half of sexual exploitation inflicted on at least 1,400 children from Rotherham, England—and the PC-driven effort to cover it up–may represent the proverbial tip of the iceberg. The city's Labor MP Sarah Champion believes as many as one million children may have been victimized, describing it as a "national disaster" that requires the establishment of a task force to deal with the "horror."
Wiltshire police officer asked newsagent for Charlie Hebdo buyers' details after Paris attacks
A police force was forced to apologise today after one of its officers told a newsagent to hand over the names of four people in the name of community cohesion, after they bought a commemorative edition of the Charlie Hebdo magazine.
India's ruling party trounced in Delhi in big blow for Modi
An upstart anti-establishment party crushed India's ruling Bharatiya Janata Party in an election for the Delhi assembly on Tuesday, smashing an aura of invincibility built around Prime Minister Narendra Modi since he swept to power last year.
Indonesia considering banning non-virgin girls from graduating high school
Damn the human rights violations—it's full speed ahead!
Early edition of Magna Carta discovered in Victorian scrapbook
An early edition of one of the world's most famous documents, the Magna Carta, was unearthed in a pretty unexpected place – a scrapbook. Mark Bateson, a Kent, U.K.-based archivist, was tasked with looking for a charter from the town of Sandwich when he stumbled upon the rare find. He came across Sandwich's Charter of the Forest in a Victorian-era scrapbook in the Kent County Council archives that just happened to also contain an edition of the groundbreaking document that dates back to 1300, the BBC reports.
Financial Times: How to fix high price of housing? Who needs a greenbelt?
Limiting immigration not even mentioned
Japanese revolutionaries plot to "crush St Valentine's Day"
Group of single Japanese men complain that the schmaltz of Valentine's Day is an attempt by "oppressive chocolate capitalists" to exploit consumers
Marathon talks produce Ukraine peace deal; cease-fire Sunday
Guns would fall silent, heavy weapons would pull back from the front and Ukraine would trade broad autonomy for the east to get back control of its Russian border by the end of 2015 under a peace deal hammered out Thursday in all-night negotiations between Russia, Ukraine, France and Germany.
Ukraine ceasefire agreed at Belarus talks
Ceasefire will come into force on Sunday, but Hollande and Merkel say much work still to be done after marathon overnight negotiations
Students Urge South African University to Expel Jews
The student government of the Durban University of Technology, in South Africa, has called on the institution to expel Jewish students, although some quotes from student leaders suggest that Jewish students who support the Palestinian cause could remain, The Daily News reported.
South African University Rejects Student Council's Call for Expulsion of Jews, Brands Demand "Totally Unacceptable"
The vice chancellor of Durban University of Technology (DUT) in South Africa on Wednesday rejected the student council's call to expel Jewish students who do not support the Palestinian cause.
1 In 4 Votes In Tower Hamlets Ward 'Completed By Same Person'
The High Court has been presented with expert evidence suggesting one in four postal ballots cast in the re-election of Mayor Lutfur Rahman in one ward in Tower Hamlets were completed by the same person. Robert Radley, senior consultant at the Radley Forensic Document Laboratory, examined ballot papers and postal voting slips to analyse handwriting and ink.
Chaos in parliament as party gets ejected for grilling Zuma over corruption in South Africa
Protesters were thrown out of parliament in South Africa yesterday after they demanded that the president answer questions about a spending scandal.
Shots fired at Copenhagen cafe free speech event
Danish media say several shots have been fired at a cafe in Copenhagen where a meeting about freedom of speech was being held, organized by Swedish artist Lars Vilks, who has faced numerous threats for caricaturing the Prophet Muhammad in 2007.
Peak Faux Racism Reached: Guardian Attacks Hipsters
Uncomfortable fact: hipster racism is often well-intentioned
Argentina's President Fernandez Charged in Probe of Alleged Cover-Up
Argentine President Cristina Fernandez de Kirchner was formally accused by a prosecutor of trying to cover up the alleged involvement of Iranian officials in the bombing of a Jewish center that killed 85 people.
Great Britain will reverse Juju Spells in effort to fight slavery
Britain's anti-slavery commissioner is examining radical new plans to prosecute sex traffickers by "reversing" the juju spells that terrorise many of their victims into staying silent.
Sweden: Rape Capital of the West
Forty years after the Swedish parliament unanimously decided to change the formerly homogenous Sweden into a multicultural country, violent crime has increased by 300% and rapes by 700%. Sweden is now number two on the list of rape countries, surpassed only by Lesotho in Southern Africa.
Opinion
Queering Valentine's Day
Two years ago, self-proclaimed "Queer Feminist" Sara Alcid complained about the heteronormativity of Valentine's Day
Jihadis 14, Crusaders 2
The president perverts history (again).
Liberty and the Bill of Rights
The structural limitations of the Constitution have all disappeared, swallowed up by ideas like "commerce," "general welfare," and "necessary and proper."
The Brute-Force Left
The Left lost the argument, but is determined to win the fight.
Do Hispanics Thrive in Texas, and Not in California?
Is it true "Latinos remain hard to find on the councils of city and county governments throughout the state," as Sacramento Bee columnist Marcus Breton says? Given that the California Legislature is fed by city and county governments, it is notable that the Legislative Latino Caucus has 22 members – all Democrats — out of 140 total California legislators. Even more notable, the Democrats won't let the only Latino Republican, Assemblyman Rocky Chavez, join the caucus.
Jeb Bush: If you like your borders you can keep your borders
According to the AP, the Democrats are planning on defeating the Jeb Bush juggernaut by painting him as the second third coming of Mitt Romney
Corrupt Governor John Kitzhaber (D, Oregon) MUST be recalled.
And not a moment too soon, either.
Shock: California's reformers only made things worse
They say that the perfect is often the enemy of the good. In the pursuit of perfection, California's fiddlers and tinkerers possessed with an outsize sense of their historical significance have gone and made an imperfect but functional system worse.
Hypersensitivity on race has dangerous consequences
They were victims of anti-racism: that's the really shocking thing. At least — at least — 1,400 girls were systematically abused over several years in the grim post-industrial town of Rotherham. "Abuse" is a flexible term, but we're talking here about the most nauseating forms of exploitation: gang rapes, people trafficking, threats against victims' families to ensure their compliance.
Victor Davis Hanson: How to Make Sense of an Incoherent America
The United States can be quite an incoherent place at times. Here are a few examples.
The Democratic Majority that Wasn't
Predictions of long-lasting electoral dominance have given way to a more sobering reality.
Epigenetics and the Ideology of "Nature" versus "Nurture"
As discussed in a previous post and in this conference paper on epigenetics and the causal narratives of obesity, there are important congruencies between these causal narratives and ideology. These congruencies explain why ideological conservatives tend to prefer narratives of individual responsibility while liberals prefer narratives implicating the influence of the environment on human action.
Your Own Personal Blasphemy
The common definition of blasphemy is simple: an affront to faith or belief, an offense to god or what you believe to be spiritually sacred.
Is Southern Poverty Law Center "Extremist"?
Uses "Extremist" lists for political purposes.
Atheism and support for homosexual marriage: proven indicators of a violent nature
Somebody has to ask the question. Should atheists and supporters of homosexual marriage be allowed to own a firearm? Does adhering to either of these beliefs indicate a mental deficiency, disorder, or infirmity that rises to the level that in the interest of public safety we should insist that they be disarmed?
Hey! Whatever happened to the reality-based community?
Do you remember how Progressives once identified themselves as "reality-based community"? The phrase "reality-based community" actually originated from George W. Bush's team in 2004, but the Left swiftly co-opted it. For example, in that same election cycle, Al Gore, while campaigning for John Kerry, praised Kerry for being "a proud member of the 'reality-based' community." Progressives even made buttons to show that, when it came to reality, nobody does it better than a Progressive.
Thoughts on hyper-effeminate men
I came of age in San Francisco during a time when we women routinely claimed that the City was awash in men, but we couldn't get a date. The situation, of course, wasn't quite that extreme. Eventually, many of us who stayed in the City did get dates and we even got married.
Suicide is Tragic to Many, But Preferable to CA Dem Lawmakers
Actor Robin Williams' suicide is considered tragic and horrific. But many of the same people who expressed horror over Williams' suicide say legally assisted suicide is acceptable, beneficial, and even "honorable."
'Evolution' Questions for Democrats
Yesterday some British idiot asked Gov. Scott Walker (R., Wis.) if he was "comfortable with the idea of evolution." Walker punted, and his political opponents and other scientific geniuses mocked accordingly. It's a question designed to make Republicans look stupid, or perhaps more accurately, to make Democrats (and Brits) feel intellectually smug and superior. Still, GOP candidates should come up with a serviceable answer to it, because they're going to be asked over and over again, because journalism.
Here Are The "Science" Questions Reporters Should Ask Politicians

The governor of Wisconsin was on a trade mission to the United Kingdom. So, naturally, a reporter asked him whether he believed that Moses had ridden atop a Tyrannosaurus Rex to receive the Ten Commandments.
Evolution of a Tactic
Nobody really cares what Scott Walker thinks about Darwin.
Imposing Values on Individuals
In Oregon, Aaron and Melissa Klein and their five children are losing their home due to bankruptcy. Their business, Sweet Cakes by Melissa, is going under.
Divest UC of USA or vice versa?
The University of California Student Association has approved a resolution to direct UC regents to divest financially from the governments of Brazil, Egypt, Indonesia, Israel, Mexico, Russia, Turkey, Sri Lanka and the United States. "UC students did not give consent to invest in governments engaged in violence against others," proclaimed the Resolution Toward Socially Responsible Investment at UC, which targeted the above countries for human rights violations.
Fundamental Concepts – Less Than Zero(sum)
Someone last week requested this near the end of the fundamental concepts thread. I've never gotten a request before, but this is a good one, zero sum thinking defines one of the basic divisions between Progressive economic thought and reality. It's really quite simple.
Don't Let the Government Take Over the Internet
The Obama administration is proposing a federal takeover of the internet. The details are murky since the administration's proposed regulations weigh in at over 300 pages, but the idea is for the federal government to assert comprehensive regulatory control over the internet, as though it were a utility. Given how the Obama administration has distorted the mission of one federal agency after another to make the agencies tools of the Democratic Party, it is hard to see why anyone–other than a diehard Dem, perhaps–would want to see a federal takeover of the internet.
Finds Absolutely Ubiquitous Feature of Regulation to be Mysterious
Kevin Drum simply does not understand why Wall Street might be piling into broadband stocks despite proposed "tough new regulations." He posits a number of hypotheses — that Wall Street expected the rules to be worse than they turned out to be. But this can't be it because the hundreds of pages of rules are still a secret. He also hypothesizes there might be some nefarious secret loophole buried in the rules Wall Street knows about but we don't.
This Idea Beats Forced Service to Homosexual Marriage
RedState reader Clifweston wins the internet today with this most excellent idea.
Female Thor Is What Happens When Progressive Hand-Wringing And Misandry Ruin A Cherished Art-Form
You may have heard that Marvel has turned Thor into a woman. What you probably don't know, because you likely greeted the news with bafflement and horror and then resolved never to pick up a comic book from that company ever again, is just what a disaster the initiative is turning out to be.
Measles Outbreak Highlights Liberal Parents Stupidity
Liberals try to claim conservatives are anti-science, but couldn't be further from the truth! Liberal parents spoiled their kids into a measles outbreak.
No Excuses, No Regrets
I was talking to Charlie yesterday about the problem of "social justice writing." By which we mean writing that is more concerned with conveying the "right message" delivered by the "approved group" writer than with telling an entertaining/uplifting or otherwise interesting story-that-earns-its-own-keep.