A teacher berated and physically attacked a child for… trying to eat TWO tacos!
"But when the student returned, [the teacher] Chanel Lemelle allegedly took one of his tacos and told the student 'he only needed one taco,' a deputy wrote in the report.

"The witnesses told the deputy that Chanel Lemelle often brought an empty plate to lunch and filled it with food from her students. One of the witnesses also told a deputy that she saw Chanel Lemelle yelling at the same student as he was crying against a wall in a hallway about a week earlier."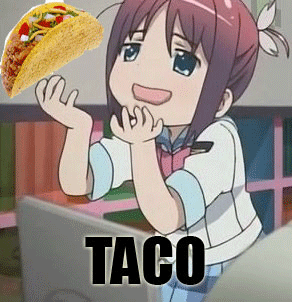 Considering how little food children get under Kinderführerin Michelle Obama's lunch initiative, taking away even a little is nearly Dickensian.
But then, considering the quality of the food, perhaps it is for the best…
"@cameronmcswag: Thanks Michelle Obama. @gisdnews pic.twitter.com/eb356b04Rt" #ThanksMichelleObama Toney & Payne are cracking up

— Faiza (@faizaaaa_) February 4, 2015
It's best to just stick with SooperMexican's tasty taco recipe: