News of the Week for December 8th, 2013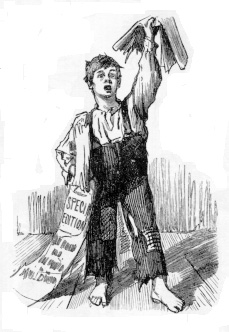 Obama Scandals
Issa: FBI impeding inquiry into IRS targeting of conservative groups
The House's chief investigator says the FBI is stonewalling his inquiry into whether the agency and the Internal Revenue Service targeted conservative group True the Vote for special scrutiny, and Rep. Darrell E. Issa is now threatening subpoenas to pry loose the information from FBI Director James B. Comey Jr.
Gun Rights
House of Representatives Could Vote on "Undetectable Firearms Act" Soon
The House of Representatives is looking to vote on the new Undetectable Firearms Act bill, proposed by Rep. Steve Israel, which would re-implement and expand the previous incarnation. Not only would the new bill ban 3D printed firearms, but it would ban "any major component of which, when subjected to inspection by the types of x-ray machines commonly used at airports, does not generate an image that accurately depicts the shape of the component." What that means exactly is up to the interpretation of the Attourney General, Eric Holder, who is not exactly a friend of gun rights. So those polymer AR-15 receivers might soon be illegal if they don't meet with holder's approval. The bill also extends the ban to include plastic magazines that are printed in the home . . .
Opposition to Gun Control Up 23 Percent Since January
According to a poll by CNN and ORC International, opposition to gun control has risen 23 percent since January. As a result, a majority of Americans no longer support gun control.
The Three Most Important Ongoing Second Amendment Cases
Addressing who can own guns, where they can carry them, and whether guns can be transported to a second home.
The Three Most Important Ongoing Second Amendment Cases
Addressing who can own guns, where they can carry them, and whether guns can be transported to a second home.
Hide the Decline
Environment &
"Green Energy"
Obama to Give Wind Farms 30-Year Pass on Eagle Deaths
The Obama administration is about to approve a rule that will ensure the death of golden and bald eagles for the next 30 more years.
Obama to Give Wind Farms 30-Year Pass on Eagle Deaths
The Obama administration is about to approve a rule that will ensure the death of golden and bald eagles for the next 30 more years.
Obamacare
Government in Healthcare
Bioethicist Wants to Prevent Elderly People From Living Too Long
Bioethicist Founding Father Daniel Callahan has long supported death panel health care rationing based on age. He has now weighed in against spending a lot on research to delay the aging process.
Baby not covered under ObamaCare family plan
This baby's not on board with ObamaCare. Long Islander Cornelius Kelly found it would be no problem to secure a family plan for his wife and three older kids through New York's health-care exchange, but his 18-month-old daughter was out in the cold. The baby would need her own insurance policy.
'Political Witch Hunt': ObamaCare Critics Got Their Audit Letters On The Same Day
In response to IRS Targeting Of ObamaCare Critics Should Be A Bigger Story
Sebelius Declares War on Bone-Marrow Donors
As if she already were not busy steering the flaming train wreck called ObamaCare, Health and Human Services secretary Kathleen Sebelius is aggravating the diseases of American patients, some 1,000 of whom could drop dead in 2014 thanks to her cruel interference. This is one of today's most vivid cases of the federal government's heartless, boneheaded, and potentially fatal high-handedness.
Audit: Health care subsidies vulnerable to fraud
Treasury inspector warns health care subsidies vulnerable to fraud, suggesting future problems
Doctors boycotting California's Obamacare exchange
An estimated seven out of every 10 physicians in deep-blue California are rebelling against the state's Obamacare health insurance exchange and won't participate, the head of the state's largest medical association said.
War & Terror
Here's what a shooting war in the East China Sea might look like
Tensions are escalating as China tries to claim a new zone of airspace authority—which the U.S. promptly ignores. Here's what to expect if this cold war involving Japan, China, the U.S., and other East Asian nations heats up.
Obama's Surrender Reaches the East China Sea
Here's another example of how dangerous the Obama administration's timid foreign policy can be. The Chinese declare a new Air Defense Identification Zone (ADIZ) over a portion of the East China Sea that includes islands which currently belong to Japan. The U.S. rightly flies a pair of B-52s right into it, and announces that our warplanes will not comply. So far so good. But there's another problem: The Chinese declaration requires all transiting private aircraft to identify themselves, their destination, etc.
Afraid of China, State Dept Undermines Two Centuries of U.S. Doctrine
Trust John Kerry's State Department to walk into a Chinese-made trap.
National
That Viral "Poverty Thoughts" Essay Is Totally Ridiculous
There are times when the good deeds that happen by the magic of the Internet make us quite giddy. This time? Well, this time they make us cringe, to the tune of $100,000.
Franken in trouble in MN for 2014?
Don't get too excited about the latest St. Cloud State University poll in Minnesota, but it does at least offer a glimmer of hope for a Minnesota Republican Party that still finds itself in financial and organizational straits. Just a year after getting blitzed in the 2012 election, Minnesotans find themselves less than enchanted with Democratic officeholders. And 2014 incumbent Sen. Al Franken fares the worst of all
White Men Can't Sue for Sexual Discrimination
I have no idea if the allegations against Archie Comics CEO Nancy Silberkleit by her male co-workers are true or not. They are bizarre, reports the NY Daily News. Five male co-workers allege that she interrupts meetings shouting "P*nis!" whenever they talk instead of using their names, among other nutty antics. As you can imagine, the men have a problem with this.
Male or Female? Uh uh. Bellevue College Now Gives You Seven Gender Choices
Recently, Ron's wife was filling out an application for Bellevue College when she noticed something interesting. Instead of the standard "Male" and "Female" boxes that one checks on applications, there was the question: What is your 'gender identity'? And seven different options: Feminine, Masculine, Androgynous, Gender Neutral, Transgender, Other and Prefer Not To Answer.
Redskins honor members of the Navajo Code Talkers Association
As a joint celebration of the NFL's Salute to Service month and Native American Heritage month, the Washington Redskins recognized four members of the Navajo Code Talkers Association.
GOP targets blue states in battle for Senate
In 2012, Democrats snagged Senate seats from Republicans in states where the GOP should have prevailed with relative ease. In 2014, Republicans want to show they can play that game, too.
Male and female brains wired differently, scans reveal
Maps of neural circuitry show women's brains are suited to social skills and memory, men's perception and co-ordination
Bernie Sanders Open To 2016 Presidential Run
Sen. Bernie Sanders (I-Vt.) wants to make sure that there is a strong progressive voice in the 2016 presidential field, and he's willing to jump in if no one else does.
Could 'He' and 'She' Be Replaced by 'They,' 'Ze,' 'Sie,' 'E,' 'Ou,' and 'Ve'?
For those who revere clarity in the English language, be prepared; there are a number of young people who are now preferring to eschew the two traditional pronouns for human beings, "he" and "she," and choosing instead to identify their gender by such terms as "they," "ze," sie," "e," "ou," and 've."
ACLU Sues Catholic Bishops Because Catholic Hospitals Don't Do Abortions
The "pro-choice" manta abortion activists have employed for decades is supposed to mean that people have a choice if they want to get an abortion or participate in one. But pro-choice is truthfully pro-abortion more often than the pro-abortion side cares to admit.
We Have a 'White House Youth' Now?
It's interesting how this administration uses our nation's house for its political whims. It shut down White House tours to make hay out of the sequester budget cuts. Now it's hosting this "summit" not to talk about our nation's history or anything that all Americans could get behind. It's hosting this summit to transmit its talking points about Obamacare. It's about the cult, not the country, with this administration.
Phobias may be memories passed down in genes from ancestors
Memories may be passed down through generations in DNA in a process that may be the underlying cause of phobias
Common Core Assignment Makes Parents Identify Whether They Are 'Liberal' or 'Conservative'
An assignment sent home from an Oak Forest, IL high school government class is raising eyebrows among parents who are shocked by the questionnaire they and their children are required to fill out. The questionnaire (below) has the parents identify their positions on a number of highly-charged issues, and then places them on a "political spectrum".
Daily Caller's 'Jim Treacher' punched in face, placed in handcuffs
Tuesday night, the Daily Caller's Sean Medlock, who writes and tweets under the pen name "Jim Treacher," had a violent run-in on the streets of a northwest Washington D.C. neighborhood and tweeted about it afterward. He says he was nearly run over by a car, after which an altercation ensued with the driver — a man named "Josh."
Obamacare loosens Democrats' tenuous hold on Senate
Last July, I noted that Nate Silver thought Republicans would probably end up with 50 or 51 Senate seats after the 2014 election. This, of course, was before the Obamacare rollout generated a surge of ill-will towards Democrats.
'We Are in a Progressive Moment Right Now': Bill de Blasio Fund-Raises for Emboldened Left
Last night Mayor-elect Bill de Blasio was again the darling of the left. Headlining a Brooklyn fund-raiser for the group New York Communities for Change, Mr. de Blasio was hailed as a progressive hero and the fruit of a more than decade-long battle by labor groups, grassroots organizations and the Working Families Party to crown one of their own.
Dan Sullivan, Alaska U.S. Senate Candidate, Ran Office That Let Child Molester Go Free
A candidate for U.S. Senate, Daniel S. Sullivan, ran the legal office that let a criminal out of jail who sexually assaulted a toddler and murdered an elderly couple—just twelve hours after he was released from state prison for a previous rape felony.
Schumer Wakes Up to Obama Cut-Out Every Morning
While giving a tour of the "Omega House," where he and two other Democratic lawmakers live, Chuck Schumer revealed that, while his room doesn't have much, it includes a cardboard cut-out of President Obama at the foot of his bed. "The exalted leader," Schumer told CNN's Dana Bash.
Obama's "Become The Very Danger The Constitution Was Designed To Avoid"
The danger is quite severe. The problem with what the president is doing is that he's not simply posing a danger to the constitutional system. He's becoming the very danger the Constitution was designed to avoid. That is the concentration of power in every single branch.
Felony Shrub-Trimming: San Diego Man Criminally Charged for Pruning Plants
The San Diego County District Attorney's Office filed felony vandalism charges against 46-year-old Ocean Beach, California, resident Juvencio Adame for "defacement, damage and destruction" of public property in excess of $400. Felony charges can result in significant prison time.
The "Warren Democrats" want a Democratic Party war
Leaders of the center-left "Third Way" think tank put out an op-ed this week that threatens to turn into a full-blown Democratic Party war. Jon Cowan and Jim Kessler warned their fellow Democrats that the hard-left style of new electeds like Elizabeth Warren and Bill de Blasio has no sustainable future. The lefty blogger community has turned on the centrist Democrats and is pushing elected Dems to disavow the sensible advice.
Elizabeth Warren launches war on critical think tanks
As you read the rest of this post, please keep in mind that Elizabeth Warren never has authorized release of her hiring files at Harvard Law School or other employers to see whether her phony Native American and Cherokee status was known at the time of hiring.
University sends email to alumni equating the tea party with the KKK
A public university sent an email to alumni highlighting the esteemed research of one of its professors — research that notes many similarities between the old Ku Klux Klan and its modern-day equivalent, the tea party.
Atheist Group Blasts Pryor: 'Theocrats Are Dangerous'
Senator Mark Pryor, an Arkansas Democrat facing one of the toughest reelection races in 2014, isn't just in Republicans' crosshairs. He released an ad this week calling the Bible his "North Star" and saying it gives him "guidance to do what's best for Arkansas." The spot drew criticism from the right, the left, and now, from apolitical atheists. Annie Laurie Gaylor, a spokesperson for the Freedom from Religion Foundation, tells National Review Online that the spot is theocratic and disturbing, and that Pryor's comments should raise questions about his policy views.
Princeton University Orchestra Debuts 'Ballad for Trayvon Martin'
Trayvon Martin continues to be a subject of intense interest for the academic elite. The Princeton University Orchestra and the University Concert Jazz Ensemble is set to debut "The Ballad for Trayvon Martin" today, NJ.com reports.
Same-Sex Weddings 17 Percent of Washington Marriages
Gay weddings made up 17 percent of marriages in Washington this past year, the first year gay marriages were legal in the state, state officials reported Wednesday.
Oh-oh, even California's turning on Obama
As everyone knows, California is the la-de-dah, laid-back land of liberalism that's been Barack Obama's political ATM for six years. Hollywood stars have loved him, fronted multi-multi-million-dollar fundraisers for him.
Yale to hold Non-Human Rights Conference
There were plenty of headlines about a lawsuit seeking a court ruling that four captive Chimpanzees were persons and entitled to "the right to bodily liberty via a writ of habeas corpus. The suits, filed in New York Supreme Court, are based on scientific evidence proving that chimpanzees are self-aware and autonomous, and therefore entitled to be recognized as "legal persons" with certain fundamental legal rights."
Participate in Gay Wedding… or Go to Jail for a Year
Because freedom isn't free. It has to be taken away. And then redistributed to persecuted groups like two bored gay men whose idea of love involves suing people.
Rocky Horror Elementary School
"Equal rights" sounds so wonderful. Who can be against equality?
Judge orders baker to serve gay couples despite his religious beliefs
A Colorado judge says a baker who refused to make a wedding cake for a same-sex ceremony must serve gay couples despite his religious beliefs, a ruling that a civil rights group hailed as a victory for gay rights.
Economy
& Taxes
Judge Rules Detroit Eligible For Bankruptcy
And we have a new city atop the list of Largest US Municipal Bankruptcies. Congratulations Detroit!
Obama Administration Preparing Flood of New Regulations
The Obama administration is preparing to roll out a wave of new regulations next year, covering everything from fracking to e-cigarettes, in an attempt to get rules in place before the president's second term ends.
11-year-old stopped from selling mistletoe, but told begging allowed
11-year-old entrepreneur Madison Root was selling bags of hand picked mistletoe in Oregon's Portland Saturday Market to help pay for her braces, but was told to stop because she was violating a city code. The young salesperson told KATU 2 news, "I wouldn't think that I'd have any problems because people are asking for money, people are selling stuff, this is a public place." But the private security guard for the Portland Saturday Market said she was violating Chapter 20.12.020, which makes sales without permits illegal.
The Bad Jobs News
This morning's jobs numbers, as Kevin Hassett and Robert Stein wrote in this space, had good news about the labor market in November, and confirmed that the economy seems to be perking up — consumer confidence is (unexpectedly) strong, GDP growth is respectable, etc. That liftoff may be enough to cause the Federal Reserve to consider slowing its bond-buying program when it makes a policy announcement next week, but it should be noted it's far from enough to completely heal the sclerosis of the American labor market. As Jim Pethokoukis points out on his blog, unemployment remains a huge problem — more than 4 million people have been looking for a job for more than half a year — and the labor market overall hardly looks vibrant. One of the scariest charts of the recovery, showing that the share of working-age people with jobs has barely risen at all since the depths of the recession:
International
Thai PM flees police compound as protesters launch 'people's coup'; at least four dead
About 30,000 protesters launched a "people's coup" on Thailand's government on Sunday, swarming state agencies in violent clashes, taking control of a state broadcaster and forcing the prime minister to flee a police compound.
Venezuela's Maduro vows stricter business inspections
Venezuela's President Nicolas Maduro said a stricter wave of inspections for suspected price-gouging would begin on Saturday in an aggressive pre-election "economic offensive" aimed at taming the highest inflation in the Americas.
Protests in Ukraine as the country teeters on the brink of revolution
Anarchy in Kiev: Police cower from chain-wielding protestors and mob hurling petrol bombs as Ukraine teeters on the brink of revolution after 300,000 people take over Independence Square
Australia: Council sets rules on body language
Negative body language including shrugging shoulders, rolling eyes, deep sighing and finger-pointing is to be prohibited at a Perth council under new guidelines on behaviour.
Venezuela: "21st Century socialism" = same old Communism
Last month I referred to Maduro's incarceration of business owners as the start of the really bad news: the mask dropped completely.
Power outage plunges most of Venezuela into darkness
Venezuela's second massive power outage of the year plunged much of the nation into darkness on Monday night, prompting renewed talk of sabotage from President Nicolas Maduro's government and cries of incompetence from its foes.
Truck with dangerous radioactive waste stolen in Mexico
Mexican authorities scrambled Wednesday to find a truck containing "extremely dangerous" radioactive material used in medical treatment that was stolen by two gunmen two days ago, officials said.
The Once Great City of Havana
"Havana is like Pompeii and Castro is its Vesuvius."
Growing up without a father can permanently alter the BRAIN: Fatherless children are more likely to grow up angry and turn to drugs
Canadian scientists believe growing up in a fatherless household could have a greater impact on daughters than on sons
They said growing up without a father could permanently alter the structure of the brain and produce children who are more aggressive
Dr Gabriella Gobbi of McGill University in Canada said that the main impacts were seen in the prefrontal cortex
Opinion
Thomas Sowell: Random Thoughts
Obama's get-out-of-jail-free card
The Revolt Against Urban Gentry
The imminent departure of New York's Mayor Michael Bloomberg, and his replacement by leftist Bill DeBlasio, represents an urban uprising against the Bloombergian "luxury city" and the growing income inequality it represents. Bloomberg epitomized an approach that sought to cater to the rich—most prominently Wall Street—as a means to both finance development growth and collect enough shekels to pay for services needed by the poor.
The Exploited Laborers of the Liberal Media
I was 21 years old when I took out my earring, combed my hair, and tried concealing my distaste for power and Washington, DC, in order to ask questions at press conferences. It was the summer of 2006, and I had just left college to work for a small, do-gooding nonprofit that covered Capitol Hill for public radio.
Why a healthy society should resist the new generation of gender-neutral pronouns
You can cut off Thomas Beatie's breasts and give him hormones to grow a beard, but he's not a pregnant male; he's a bearded, breast-less pregnant female
Why Millennials Can't Grow Up
Helicopter parenting has caused my psychotherapy clients to crash land.
Because Lying and Resenting is What Angels Do
That nursing of grievance – from hoax hate crimes to hallucinated racism – is a subject that's cropped up here many times since. It's a trend that's becoming increasingly surreal. As, for instance, when Kerri Dunn, a psychology professor at Claremont McKenna College, slashed her own tyres and defaced her own car with abusive and racist messages, before walking over to puzzled onlookers and asking if they'd seen who was responsible. Despite being witnessed vandalising her own vehicle, Dunn protested her victimhood to faculty and police, citing a "crisis of hate" on campus, while students held rallies for "tolerance and diversity."
Why British lefties should love their country
Like all nations, we've at times behaved shabbily. But why, when our radical roots go so deep, does the left so rarely embrace patriotism?
Ignoring History: The Folly of Our Iran Pact
Dictatorships abandon treaties when they become inconvenient.
Spoiling Mandela's Legacy
With Nelson Mandela resting at home after a lengthy hospital stay that many feared would see his demise, reflection on his place in South Africa's history is in order. Mandela was not a good president in practical terms, but he will be remembered, indelibly, for his huge personal courage and fortitude in jail, his policy of racial reconciliation, and his determination to get all South Africans to think of themselves as one nation. Neither thing will ever be forgotten. And because he has been so hugely popular with all races, he also helped all South Africans get used to rule by the African majority.